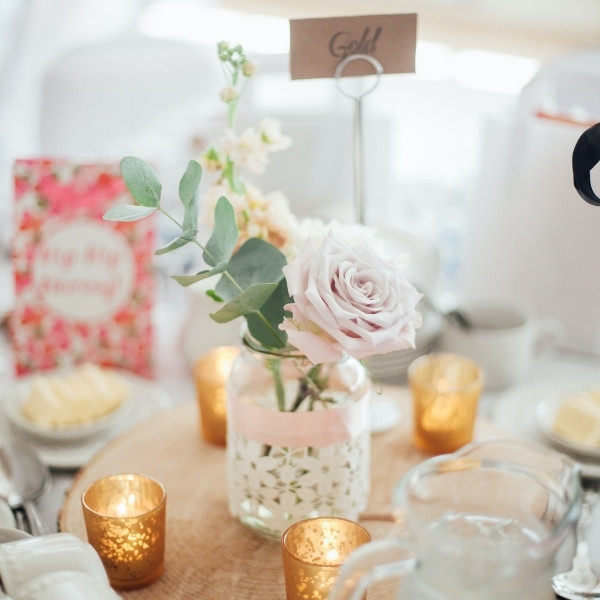 Elevate Your Wedding Table: Easy Styling! We're sharing little details that will make your pretty wedding table setting prettier! With these little touches to your wedding color palette, wedding decor, and existing wedding tablescape and wedding decor, you can elevate your wedding design!
One of the most significant things that set the vibe of your wedding reception and grab the attention of your guests is the decor.
Mostly during dinner, where your guests spend most of their time there – chatting, mingling, and of course, dining.
Now that you have your centerpieces and decor decided, here are some small "extra" details that you can add to "elevate" the look of your tablescape!
Elevate Your Wedding Table: Easy Styling

1. Add some fruits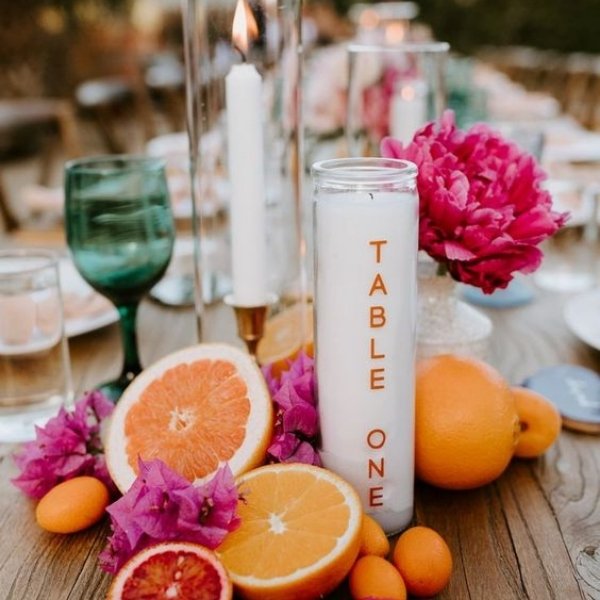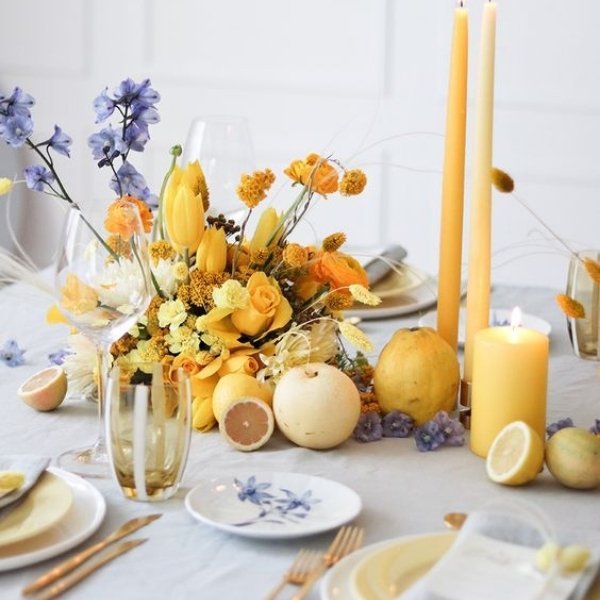 Not only are these fruits so pretty to look at, but they also add this "freshness" scent to the table, which instantly elevates the experience.
You don't even have to stick them inside the flower arrangement; you can easily place them around the centerpiece! Also, this adds color and vibrance to your tablescape!
** PRO TIP: Only cut a few in half to release that scent of "freshness," but keep the rest unopened and at the end of the night, advise your guests that they are welcome to take the unopened fruits home! Nothing goes to waste!
** PRO TIP #2: When opening fruits, ensure the scent is not "super" strong. You can cut a few lemons, but keep it fresh by using tangerines and oranges.
2. Candles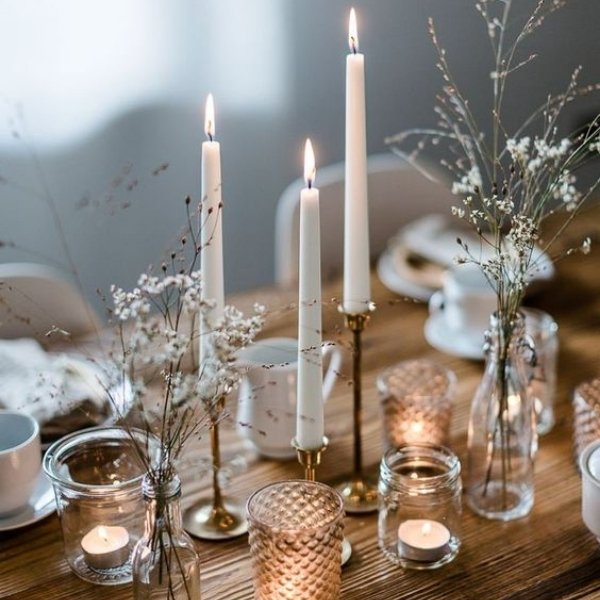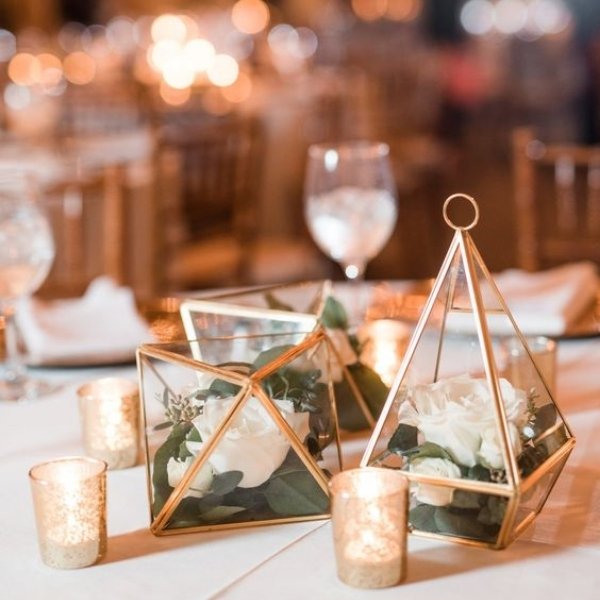 One of the easiest ways to elevate your wedding tablescape is candles! Candles can extraordinarily elevate the vibe and look of your wedding tablescape within a fraction of seconds and the price!
You can add candles of different sizes and shapes to bring an intimate and cozy feel to your table decor.
To bring an enchanting and dazzling feel to your decor, add some copper or gold candleholders and give a lavish look to your table.
For candles, you can add as many different types as you want ranging from pillar candles to tealights to votives. If you are looking on the affordability, 8-hour votives are your best bet!
3. Cutlery & Glassware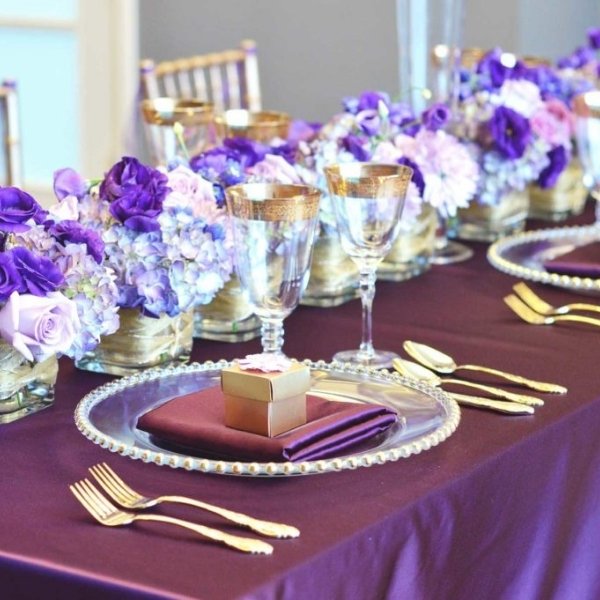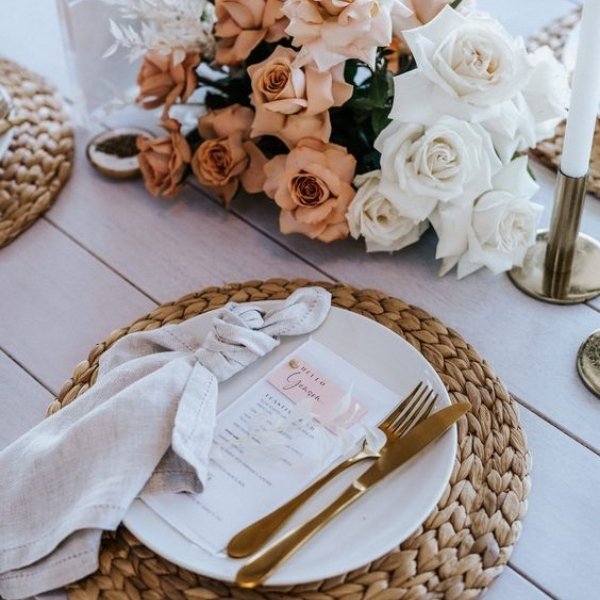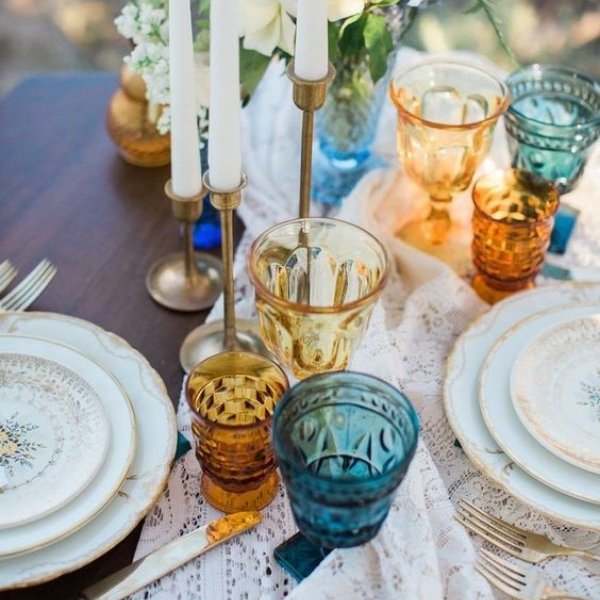 Personalize your ordinary wedding tablescape by adding colorful and unique cutlery.
You can choose chinaware that matches your accent color. Popular ones are gold and silver.
Skip the ordinary transparent glassware for your wedding tables and go for something that adds a pop of color to your ordinary tablescape.
Textured and colored hurricane glass or goblets can add a rustic element to your wedding tables.
4. Surprise textures, furniture, and colors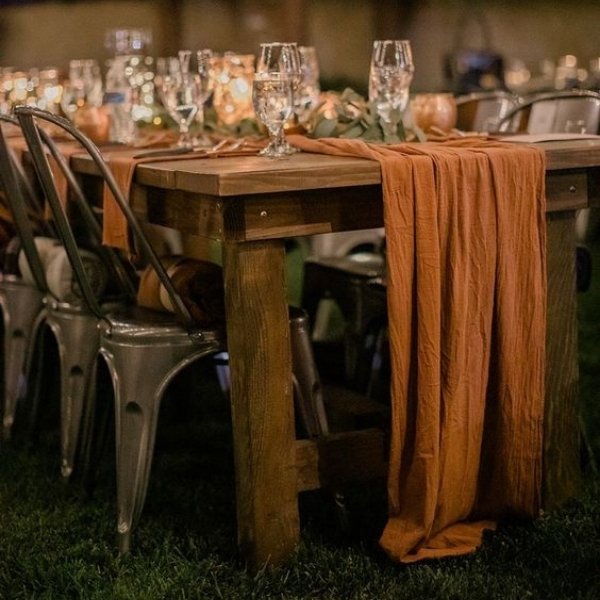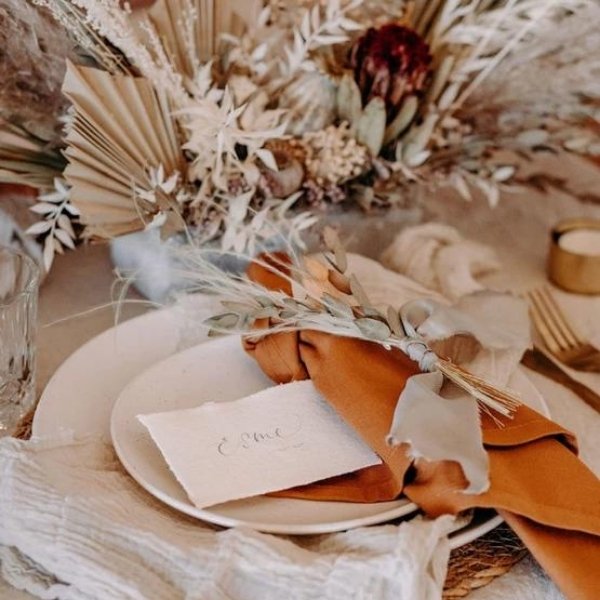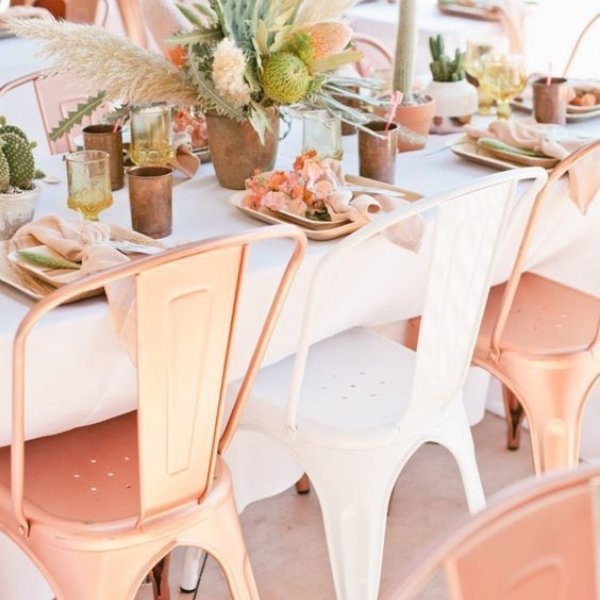 Change the look of a simple wedding tablescape by adding different textures and colors.
You can add colorful napkins that resonate with your wedding theme and set them in the form of a knot and add a mini bundle of greenery or flowers as a keepsake for your guest!
Adding layers to an ordinary wedding tablescape can completely change its whole look. Think of textured linens or runners to drape over the side of tables.
You can also elevate your wedding tables by adding funky and colorful chairs because chairs always complement your overall table setting.
5. Mix and Match it baby!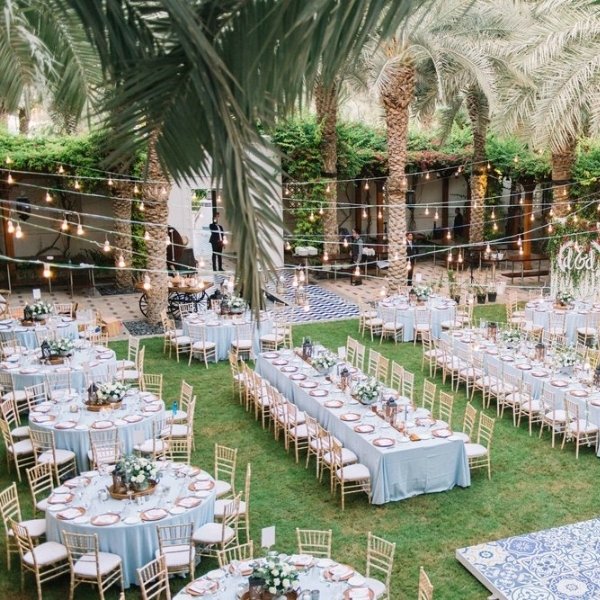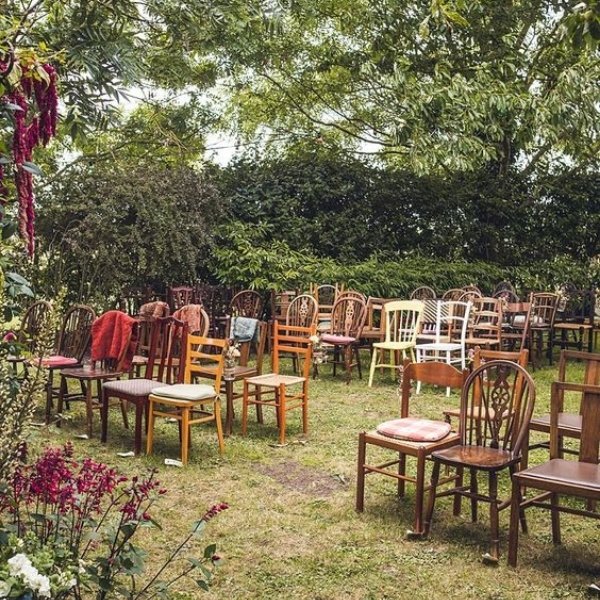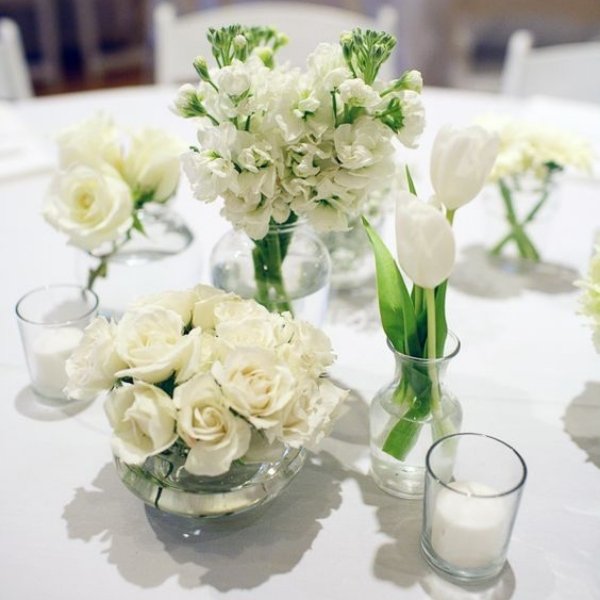 Mix round, square and long family tables – even chairs! Have fun with configurations!
When it comes to the centerpieces and flower arrangements on your tables, there's no need to follow the same pattern on all tables. Mix'n'match different types of centerpieces and flower arrangements to bring life to your ordinary wedding tables.
You can also play with different shade linens from the same color shade (monochromatic!)
6. Place cards, signs, menus, and wedding stationery (an easy and affordable way to elevate your wedding table!)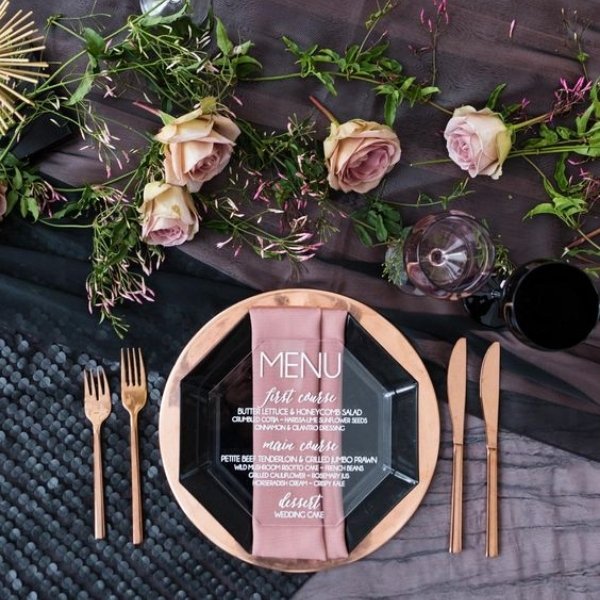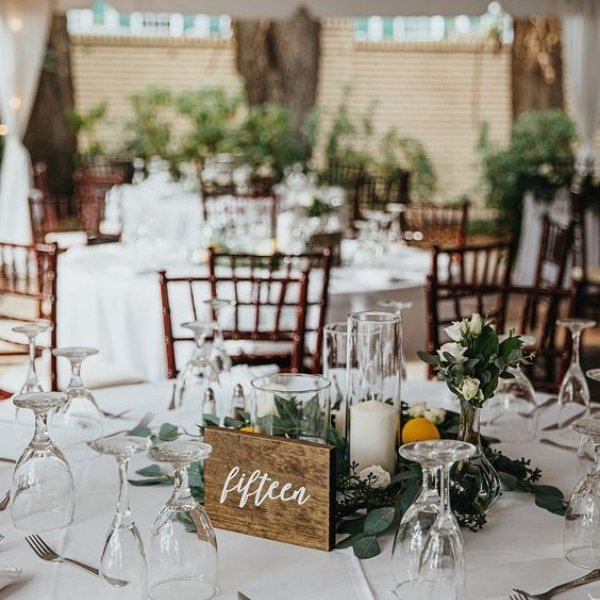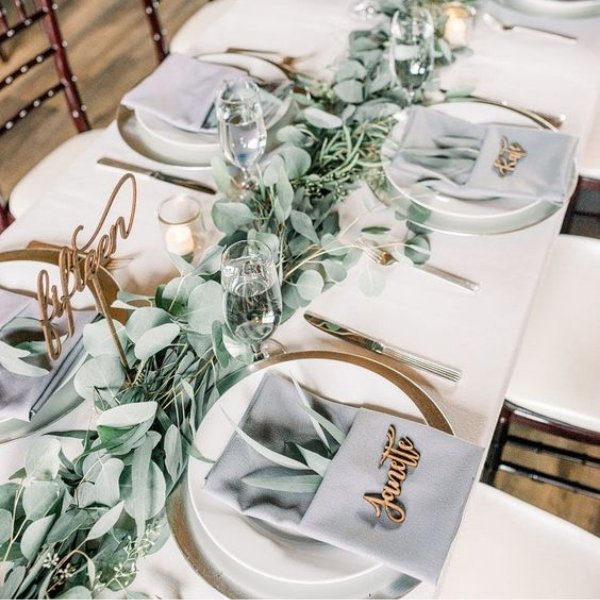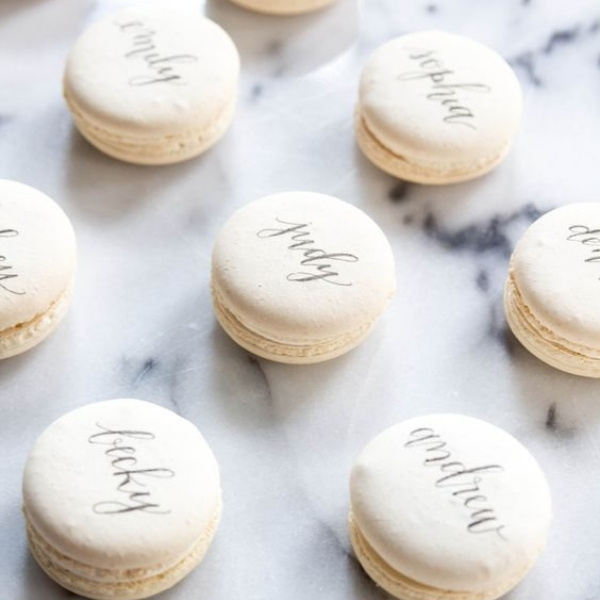 Your wedding stationery items can also serve as decor items.
Design your menu cards in correspondence with your wedding theme to match the vibe and add an element to your decor.
If you're thinking of place cards for your guest tables. Go for customized cookies or macarons or an acrylic/marble slab with the name of the guests. This will not only make them feel special but also turn out a great accessory for them to take home!
You can also print your own! We got free wedding stationery templates here you can download instantly and customize!
There you are! Elevate Your Wedding Table!