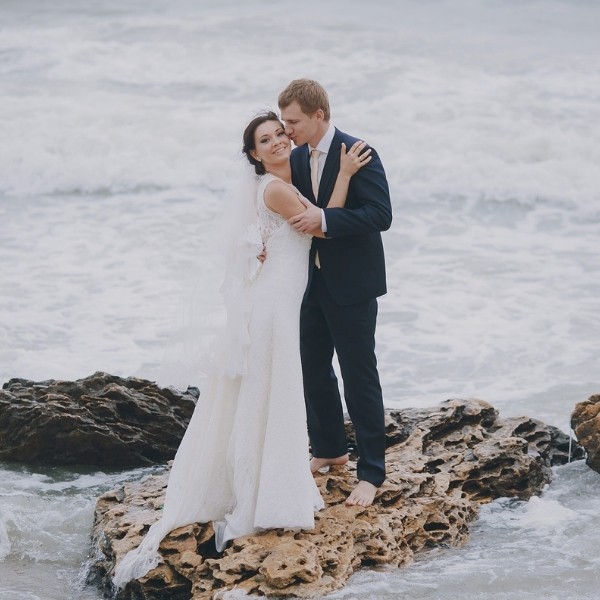 How to Not Stress About Your Wedding. Peace & Zen. Planning Anxiety? Getting Married Stress? How to relax before your wedding? Let's be honest, in one way or another, the wedding planning stress can catch up and there is a need for some wedding planning stress tips on how to manage.
Whether you are working on this wedding on your own or working with a wedding planner, these tips will help you get into that right "headspace."
We wanted to start by saying that it is almost unavoidable to have stressful 'moments' at some point during the whole wedding process, but what we are trying to share is avoiding a 'lot' of those moments and/or managing them better.
Please note that it is essential to contact a mental health professional to help manage your stress and anxiety.
Better Help and Talk Space are great places to start where you can speak to a mental health professional sooner than later, especially when you are feeling overwhelmed.
This site contains affiliate links. For more info, please see our full disclosure.
How to Not Stress About Your Wedding
1. Add boundaries to the details
We absolutely agree that details are essential. Especially in terms of flowers, decor, and stationery. Maybe even fashion and food. Totally understandable.
But to avoid stress, there should be some boundaries to the details.
For example, if you have decided on the centerpieces and went over the details with the florist regarding the design and flowers, especially after you've approved a mock-up, you have to hand it over.
If saying 'let go' makes you feel uneasy because it seems like you are 'losing something,' use 'hand it over.'
Using 'handing it over' instead of 'letting go' is a more 'it's still my wedding' phrase to use.
You're not 'letting go' of anything because, at this time, you have already decided and established the details. Handing it over means someone else will execute it for you.
These simple shifts in terms of the words we use will help our minds process our actions and help manage stress.
Choose the vendors you work with wisely. Your wedding vendors are supposed to help you not 'overthink' about your wedding.
The last thing you want to do is to babysit your wedding vendors, which is why it is important that early on in your wedding planning journey to vet your vendors and, if possible, speak to a wedding consultant to help you better in terms of what to expect and how to manage.

2. Involve Your Partner
Of course, ideally, planning the wedding together with your partner is the most ideal, but we also have to understand that sometimes interests and strengths are not the same between you and your partner.
Understanding where your partner is interested and having them participate in things they are 'truly' interested in will help with your expectations, avoiding stressful situations.
You will inevitably need help in some areas that your partner might be the most 'enthusiastic' about, but let them know what this means to you and what exact things you are asking for help from.
Managing your partner's involvement will help you with your expectations, and the clearer the breakdown of tasks is, the better.
Also, sometimes your partner's contribution might not be up to par with your expectation, but they tried and did; at times, we have to accept it as their best at that specific point in time.
.

3. Stay organized & set deadlines (an important tip on how to not stress about your wedding!)
Create a breakdown and schedule for tasks with deadlines, so you know you have to finish them by a particular time.
Analyzing and evaluating how much time you have in your wedding planning journey will help when trying to get things 'done.'
Staying organized and tracking your progress will also help with your confidence.
See how far you've come. Whether it be just downloading a wedding planning binder or printing a checklist, these things are still signs of progress, and you have to pat yourself on the back for starting the process!
4. Budget Conscious
Financial commitments and budget handling can take a toll. Payments and deposits mean money is going out in the whole wedding planning process.
Sticking to your budget is essential.
Understanding and having a better view of the money flow (in and out) will help set your deadlines and stay organized.
Work with a range and add padding. We have amazing wedding budget handling tips here that will help you manage.
5. Ask, Communicate, and Accept Help
It might be tempting to do everything yourself because who else will know more about your wedding but you, right?
It's totally ok to want to work on everything, but know when you're 'about to reach your limit.' Not when you've reached your limit, but just when you are about to.
When you feel like you're about to hit a roadblock, pause, breathe, and write down what about that challenge really bothers you and what you need help on specifically.
Once you've determined this, it is easier to ask for help. Avoid waiting until you've already reached your limit and are already frustrated.
When you've already reached your limit, that's when stress and frustration start to take over, and at that time, even if people around you are willing to help, it will be hard to accept because the emotion of being frustrated has already set in.
From the very beginning, be honest with yourself and speak about what you feel might be 'challenging' for you. Speak to the right vendors and consultants to help you navigate these challenges.
Asking for help and accepting it openly (within reason – only you can tell) are essential to not stress about your wedding.
6. Minimize Comparison (seriously consider this on how to not stress about your wedding!)
Another tip on how to not stress about your wedding is to minimize comparison. There will be moments when it might be tempting to question decisions you've made about your wedding and start comparing.
These moments usually happen after scrolling endlessly on social media, and then suddenly, questions like 'should I do that too?' or 'maybe it will be better if I do this instead..' – somewhere along these lines; will come up.
Identifying which part/s your wedding specifically 'triggers' you to compare will help. Was it about your venue? Maybe your decor designs? Whichever it may be, tackle it and be honest with yourself.
You have done your best with what you have at that specific point in time about that specific wedding decision. Honor yourself, your hard work, and all that you have done for your wedding.
You are amazing, and you are doing your best! We're proud of you, but more importantly, you should be proud of yourself!
7. Take a (dance) Break
You know how much we love dance parties/breaks if you have been on our newlywed-to-be list. We encourage you to have a break!
This is probably the most fun tip on how to not stress about your wedding!
Put on your headset and dance it out! Party it out! Even if that means you are to dance in the bathroom while in the shower! Play your fave jam and sing along! Get the good vibes going!
Spend quality time with your partner; set a 'no wedding planning/talk' day to take a 'real' break.

Self-care

is also important, not just during the wedding planning, but just more so when planning big events like your wedding!

Taking care of yourself

is essential.
Limit your wedding planning to

specific days

only.

8. Consider a Backup Plan
It is definitely suggested to have a backup plan, especially for things like outdoor weddings.
However, backup plans might also add stress that you don't need because how many backup plans can you really have realistically?
And do you really need to spend the rest of your supposed to be 'free time after you've already planned your whole wedding to plan again to anticipate it not working out?
Limit your backup planning and essentially go back to tip #1, which is to 'add boundaries to details.'
.

9. Speak to a consultant and/or work with a planner
It is a given that wedding planners and consultants help soon-to-be-newly-weds plan the big (if not the most special!) day of their lives!
The training, experience, organization/essential/people skills, and creative talents that wedding planners and consultants have will help you create and design the wedding of your dreams and execute it seamlessly.
Speaking to a wedding consultant is also a great way to 'offload' all your questions, concerns, and challenges.
Having a 'sounding board' that will provide you with professional insights will be beneficial as you move forward with your wedding planning.
10. Anticipate having fun
Last on the list, and probably something that will really help you not stress about your wedding, is to picture dancing the night away!
Anticipate the fun and how much dancing you and your partner will be doing!
All the partying and celebrating with your loved ones, family, relatives, friends, and all your wedding guests!
Feeding your mind with the excitement and the fun you will have will help you move from a state of 'overthinking/stress' to 'excitement/gratitude.'
You will make it fun!
Whatever happens, you will have fun because it is the first day of spending the rest of your life with your partner! Come on, don't let us reference When Harry Met Sally (although we still are!)
Glance over your guest list and look at how many people will be there to celebrate your big day!
Also, the fact that you are 'officially' going to spend the rest of your life with your best friend and forever love, in itself, is the main reason you're going to have an amazing wedding!
There you are! How to Not Stress About Your Wedding!