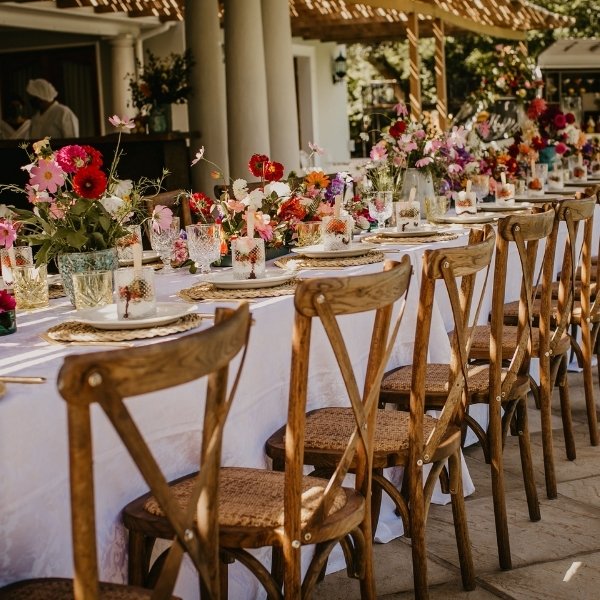 Wedding Reception Cost Sample: Breakdown. How much really? Wondering how much you are going to pay for your wedding reception? A wedding budget breakdown? Working on budgeting and allocation of costs? Looking for a wedding budget breakdown sample? Want to see how much an average wedding reception costs? In this guide, we're sharing how much you'll possibly spend on your wedding. Here are some tips on how to allocate your wedding budget!
Are you going through your wedding planning timeline? Working around your wedding budget? Perhaps starting to reach out to wedding vendors and wondering what you want to have at your wedding reception?
This wedding reception cost breakdown can help you "ballpark" what you might expect in terms of the wedding cost.
We want to start by saying that every wedding is different. This cost breakdown shows what the typical or most common wedding spends are.
Also, the items in this list are shown in starting prices. This means depending on your actual choices, the prices for each item will increase.
Prices will vary depending on where you are hosting your wedding, the season, who you decide to work with, and other circumstances that might only be significant to your wedding.
These items are mainly what you'll spend on the wedding reception itself.
This list does not include other details like attire, transportation, wedding ceremony needs, and other items that will happen outside the wedding reception. You will find some items will overlap with the whole wedding in general, but these are found at the wedding reception for the most part.
We've written this article that shows a comparison of mid-end and low-end wedding cost breakdowns.
This site contains affiliate links. For more info, please see our full disclosure.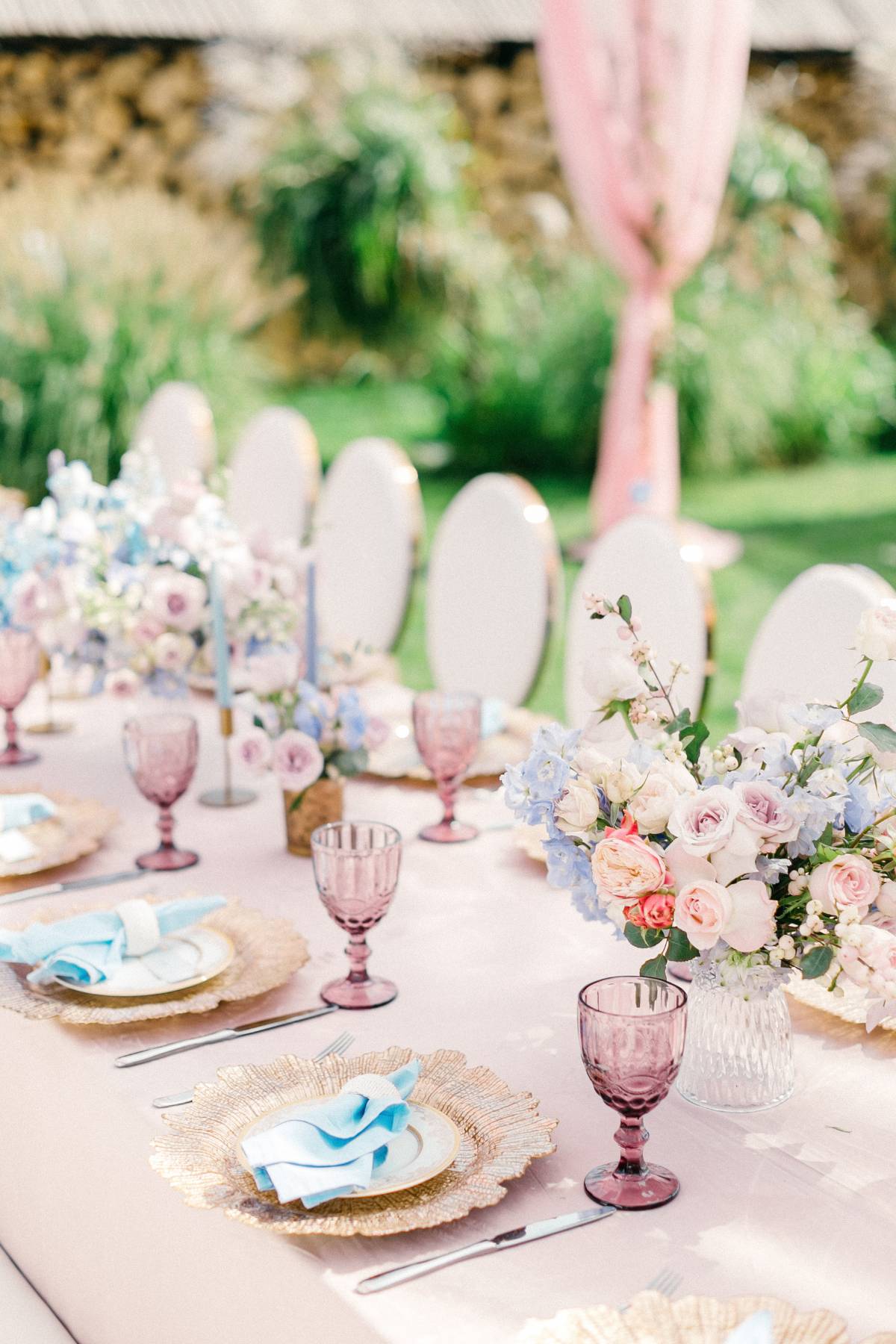 ITEM
SUBCATEGORY
STARTING PRICE
Venue
Cocktail Hour Appetizers
$25+ per person
Meal Per Plate
$55+ Brunch/Lunch | $85+ Dinner
Open Bar (standard, 4-hour)
$20+ per person
Late Night Buffet / After Party Snacks
$25-$35+ per person
Baker / Cake Designer
Wedding Cake
$4.50+ per person
Macaron (edible wedding favor – 2 pack)
– DIY cookie favor ($3/pack)
$7+ per pack
Linen Rentals
Standard Cotton and Satin
$10-$15+ each
Specialty Linen
$20+ each
Specialty Napkin
$2.50+ each
Band / Entertainment
Pianist/Guitarist Singer (cocktail hour)
$350+ per hour
Full Band
$10k+ for 5-8 hours
DJ
$3k+ for 8 hours
Lighting
$500+ (rental)
Fog Machine (first dance)
$150+ (rental, 10-15 mins)
Projector Screen (for playing videos)
$200+ (rental)
Venue Plug-in fee (DJ)
$150+
Emcee
$800-1.5k+ (4-5 hours)
Wedding Decor
Centerpiece/s (standard: roses + greeneries)
$85+ each (short) | $100+ each (tall) | $75+ (short from The Bouqs)
Wedding Arch
$800+ greenery | $1.5k+ flowers and greenery
Statement Pieces (sweetheart table)
$350+ each
Chairs (delivery & set-up extra)
Standard
$6+ each
Specialty Rentals
$8+ each
Lounge / Couches
$350+ each
Tableware and Flatware
Specialty Tableware & Flatware
$4.50+ each
Charger Plates
$2.50+ each
Wedding Planner
Month-of Coordinator
$1.5k+ for 8-12 hours
Partial Planner
$3.5k+
Full Planner
$6k+
Accessories
Money / Card Box
$45+ (purchase on Etsy)
Seating Chart
$60+ (Minted)
Flooring (vinyl, standard monogram)
$1k+
Photobooth (machine + printouts)
$800+ (3-5 hours rental & set-up)
Print Outs / Stationery (menu, place card, etc.) (Digital Products)
$0.50+ each (Minted)
Photographer & Videographer
$4.5k+ for 5 hours
Just like what we always say here, every wedding is different. We are outlining these possible costs that might arise. Of course, you and your partner can choose the ones that are most relevant to your wedding.
Expect prices to vary due to many different circumstances and choices. If you are getting started with your wedding planning and need help putting together a budget, you can download our free wedding planning kit below:
Whether you find that your wedding ended up being much lesser or much more expensive than what is enlisted in this sample, please note that because of the number of possibilities, circumstances, choices, and perceptions, there is just no telling 100% that something WILL cost a SPECIFIC amount.
Most of the products provided by wedding vendors aren't just physical products but also services. This is why different vendors have different charges.
Organize your wedding planning and stick to your non-negotiables so you can stay within your budget and achieve the beautiful wedding that you deserve!
There you are lovelies! Your Wedding Reception Cost Breakdown Sample!