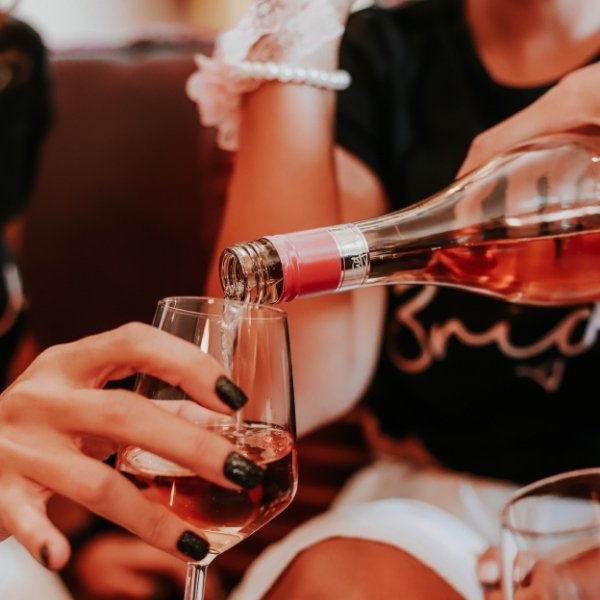 DIY Bridal Shower Tips And Ideas: Top 9. Time to celebrate the newlywed-to-be! Bridal showers are about getting together, being surrounded by positive and loving people, and creating unique experiences. That's why it is essential for you to take a look at the best bridal shower tips and ideas to plan your bridal shower accordingly.
Whether you are looking to put together a huge bridal shower or an intimate event, there will always be some aspects that you would want to DIY. Because how can you make a bridal shower much sweeter than by putting in extra effort and ideas that will elevate the experience?
This site contains affiliate links. For more info, please see our full disclosure.
DIY Bridal Shower Tips And Ideas: Top 9
We thought of sharing a list of the best DIY bridal shower tips and ideas to make your life easy. Before we head on to the major tips, here are some staples that apply to all these DIY bridal shower tips:
playlist

(specifically for a bridal shower event – please ensure there are no ads!)
speaker

(place speaker strategically for everyone to be able to hear it)
live band/entertainer

(in between the playlist, you can add a guitarist/singer/acoustic band that can provide entertainment)
appetizer table

(even if you have the main meals set, having a table where people can reach for snacks is always helpful!) – try grazing tables!
games and favors

(depending on what you have planned, hiring or designating a host will help execute games much more efficiently!) – a DIY photobooth is also a great idea!
drinks table

(have a space where your guests can grab drinks easily! invest in an ice maker if you don't want to bring in or rent a fridge!)
shower favors

: easy cookie favors you can get from the grocery store and you can easily package!
Delegating and preparing a day-of timeline will help keep activities and plans at bay!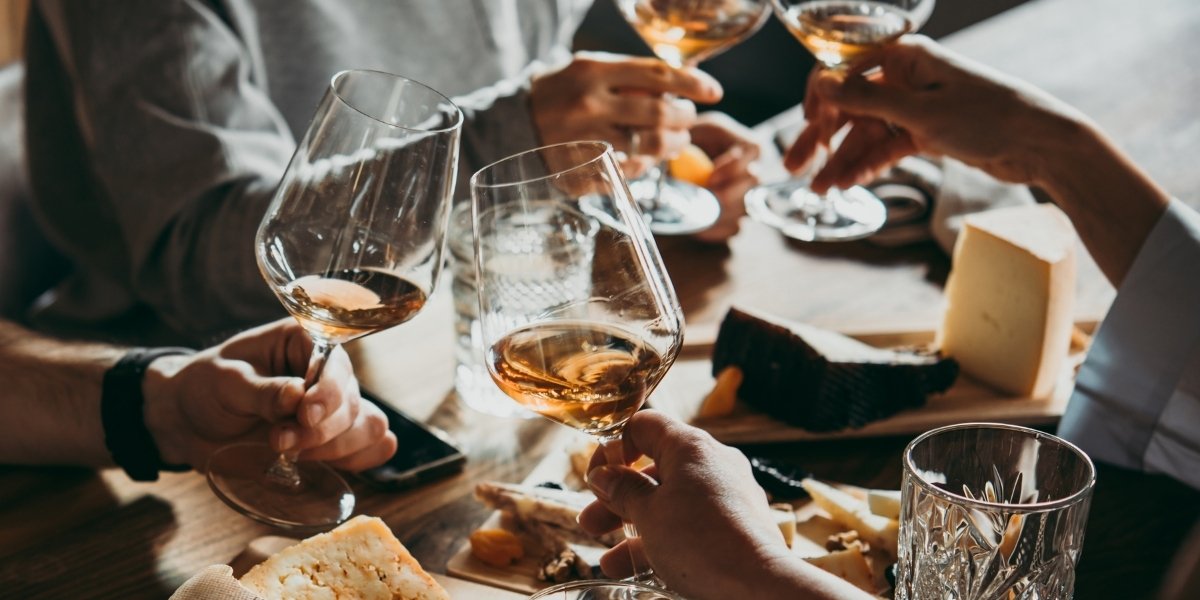 Host a wine tasting event
If you are having a themed bridal shower, this idea will work for you – regardless of the theme you choose. You can invite a wine specialist and host a wine tasting event at the bridal shower. Or you can also totally have fun by speaking to your local wine store consultant and picking wines yourself!
It would bring a fun-filled experience to all guests. It is also possible for you to have the wine tasting event according to a specific theme, such as the destination (your fave vacay spot or where you always wanted to go!)
This set-up idea and step-by-step guide from Kitchn and Usual Wines make this event an easy DIY.
PRO TIP: Not everyone invited to the shower would be interested in wine tasting. To ensure you are not overordering wine, add this as an extra RSVP to the invitation. This will make you prepare ahead and set expectations accordingly.
Create beauty products
Why not mix up beauty products? This does not have to be super complicated products. We suggest sticking to everyday products like scrubs and masks.
Good housekeeping shares the easiest beauty product recipes! Add a selection of fragrances or essential oils and make this the "customization" part. This way, after the "concoction" of these products, you can also enjoy comparing final products based on the specific scents chosen!
PRO TIP: Package each beauty product. You can use paper bags or baskets for presentation for an elevated experience! Include easy printouts of the materials and steps (make it bullet points, straight forward!) for the guests to follow easily!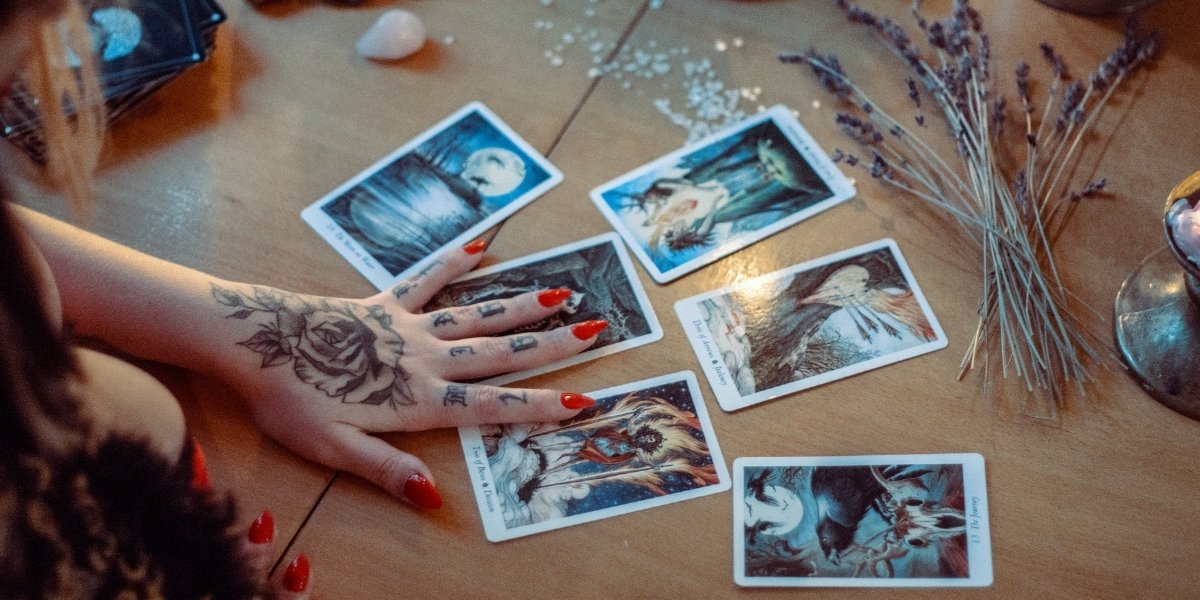 Try tarot reading
Tarot reading is getting popular. Now of course, just because something is popular does not mean you have to get on the bandwagon. But, there is an element of fun here.
Choosing the "appropriate" tarot reader is key. Meaning, get a vibe from the reader first and explaining to them the "goal" – which is mostly entertainment. Not "future" telling. Staying "present" and "positive" in terms of the "readings" will keep spirits high.
PRO TIP: Not everyone would want to receive a reading. Ensure that you let your tarot reader know to ask for consent before providing a reading. Also, mention this clearly in the invitation.
Host a cooking class
Make this super fun! Depending on how many people are on your guest list, pulling off a cooking class can be tricky. You'll need space and also a working kitchen to execute this.
But why not do something that they can "put together" instead of cook? Hear us out here. Create bowls of salad and shredded chicken (or your choice of protein).
Then, create salad dressing kits. Food Network shares easy and great recipes!
PRO TIP: Put together these salad dressing kits per table. For example, lay out a huge bowl of mayo, oil, etc. for the whole table to share for their dressing.
PRO TIP #2: Ensure to serve some appetizers first if you are putting this activity on top of your list!
Dance class
Dancing is a perfect way to celebrate a bridal shower. This is where you can think about hosting a dancing class.
You can get the help of a choreographer for hosting it. It is better if you can learn some dance moves, which can be helpful for the wedding. For example, if you are planning to have a Hawaiian wedding, you can think about taking Hula classes.
PRO TIP: Depending on how you are setting up this bridal shower, you can expect the guests to be wearing dresses and heels. Choose dance activities that are not hard to follow.
PRO TIP #2: Choosing to do a dance class while there is food served means you will need a dance floor/area. Ensure that the place where you chose to host the bridal shower can accommodate this.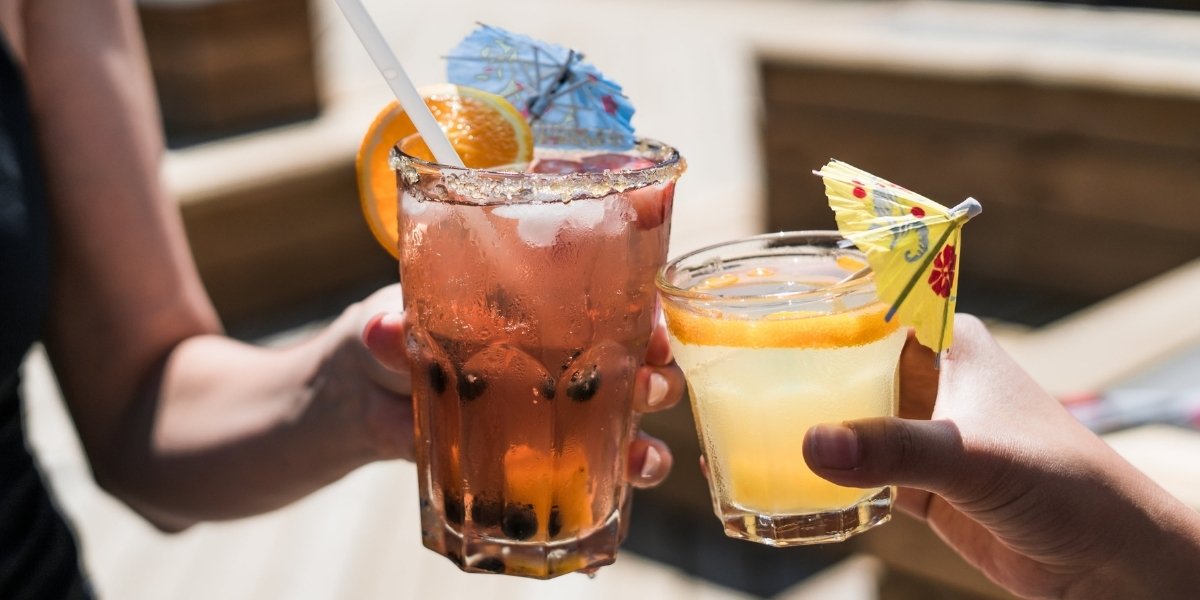 Cocktail Mixing (one of our fave DIY bridal shower tips!)
Bartending at a bridal shower? FUN! A mixologist can help you put this together!
Or you can also buy (put together) kits like these from Food and Wine, to make your life much easier and 10x enjoyable!
Personal Shopping Day
Invite local brands that can help you put together a "gifting" station where it will serve as a "mini-market" for the guests to pick their own gifts!
PRO TIP: You can also put this together by purchasing or creating mini goody bags with cute suffers of popular items.
Tea Tasting Party
You can make this as fancy or as casual as you wish. The key is to have a great selection (whether fun or fancy) of teas! Then add a space for "condiments" – cream, oat milk, honey, brown sugar, etc.
Basically having a mini barista station. Also always have a kettle (we love this Smeg one!) ready for pouring hot water.
PRO TIP: Creating steps and stories around "each" tea that your guests taste will make this much different than just serving tea (like a tea station!) Creating meaning and relating each tea to your story or to your guest will make this more meaningful!
There you are lovelies! DIY Bridal Shower Tips And Ideas: Top 9!