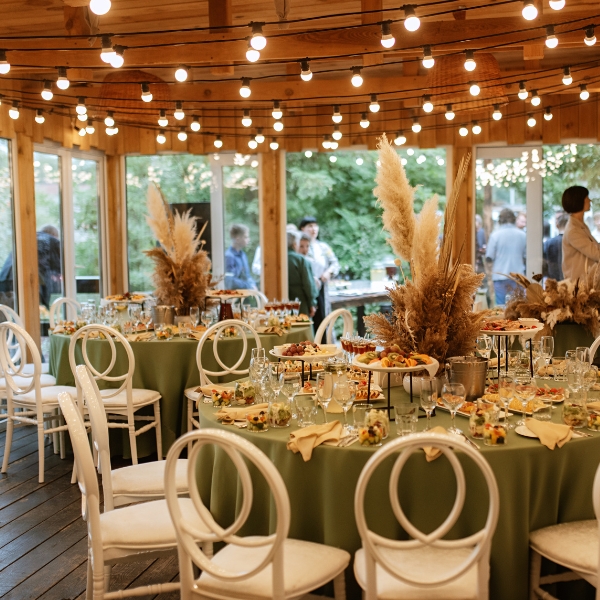 Tips To Save Money On Wedding Food. Deliciously affordable. Tasty and thrifty. Economical eats. Budget-friendly wedding meals. Affordable wedding food. Ways to cut costs on your wedding food. Save big on your wedding food with these meal ideas.
When it comes to wedding planning, the food is undoubtedly a major highlight of the celebration. However, catering costs can quickly escalate, putting a strain on your wedding budget.
One of the most significant aspects (and cost!) of any wedding is the food, but it doesn't have to break the bank.
A budget-friendly approach to food can provide you with more flexibility in choosing your wedding date, venue, and other details, as you won't be tied to high food costs.
Saving money on food doesn't mean sacrificing quality. It allows you to focus on the quality of the dishes you serve rather than offering an abundance of options.
By being creative, flexible, and resourceful, you'll craft a culinary experience that will leave a lasting impression on your guests without straining your budget.
In this guide, we'll explore budget-savvy tips and tricks to help you save money on your wedding food, without sacrificing quality or taste.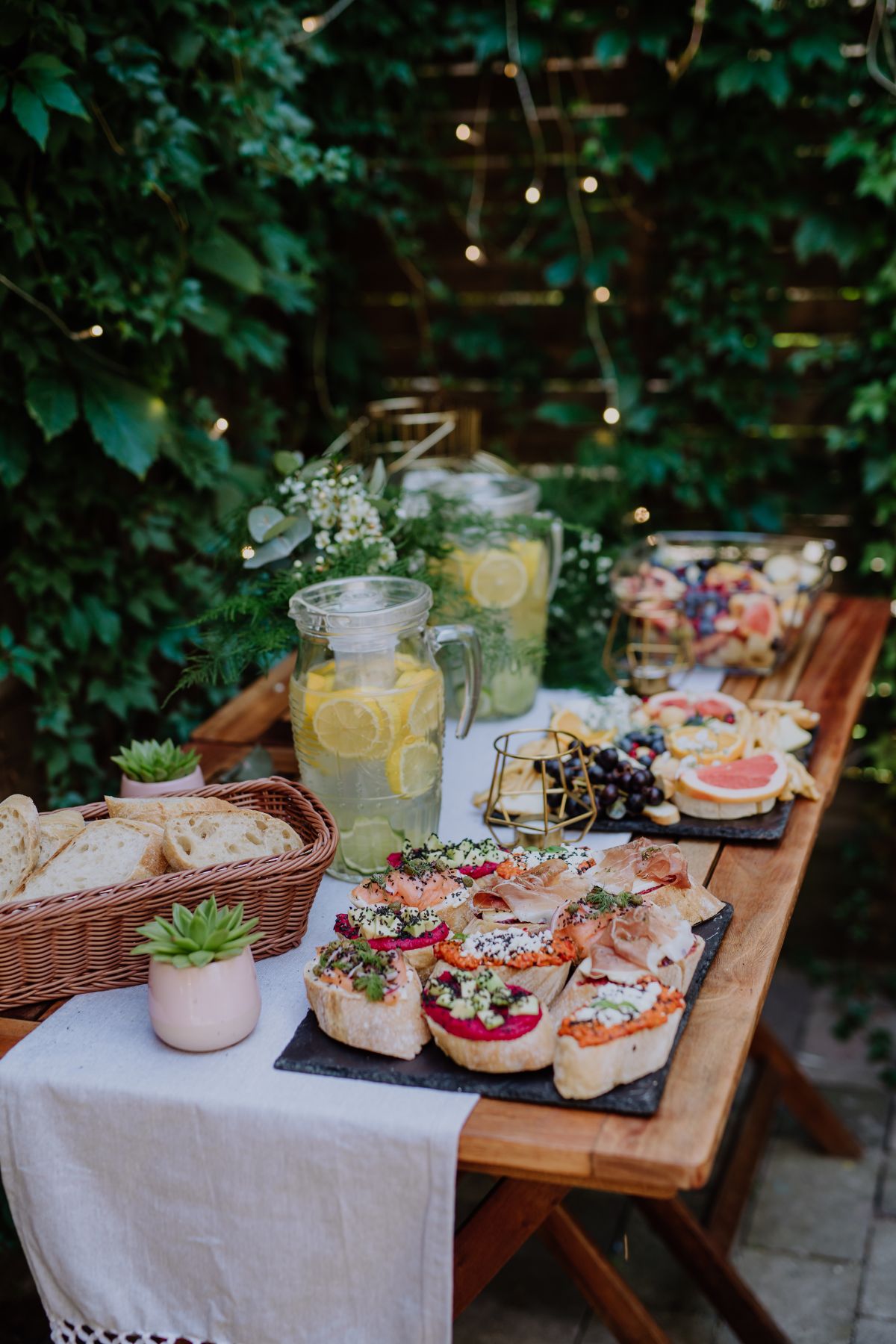 Consider The Venue (this is one of the most important tips to save money on wedding food!)
It might not be always obvious but your venue will usually also have in-house catering.
Your venue can either limit you from working with outdoor catering to save you more money – or they can open you up to other catering alternatives to help you save money.
So before booking your venue, or even if you have already booked your wedding venue, ensure to ask them about all the options in terms of food and catering that you can explore.
The more you can explore options, the more you can put together money-saving meals and plans.
Most venues that have all-inclusive wedding packages will show you different tiers of meals that they can offer. More often than not, however, there might not be enough options.
The moment that you "personalize" your menu with the venue (in-house catering), you'll see the cost add up significantly.
As you know, the pre-bundled packages are meant to help you save money. Now if those are already beyond your budget, booking that venue will mean you won't have enough room to save money on food.
If you plan to serve DIY appetizers or set up your own wedding cake alternative/dessert station, check in with your venue to see if they allow this as some of them are strict on restricting outside food.
Choose a Buffet or Food Stations
Buffet-style or food stations can be more cost-effective than plated meals.
These choices have gotten a bad rep in the wedding industry because they can apparently be "tacky" but in this article, we got tips on how to ensure your buffet and food stations stay classy and elegant.
Serve up good food without breaking the bank with the right styling and choices.
Family-style service is also a great idea as involves sharing platters of food at each table, creating a sense of togetherness and reducing the need for additional courses or servers.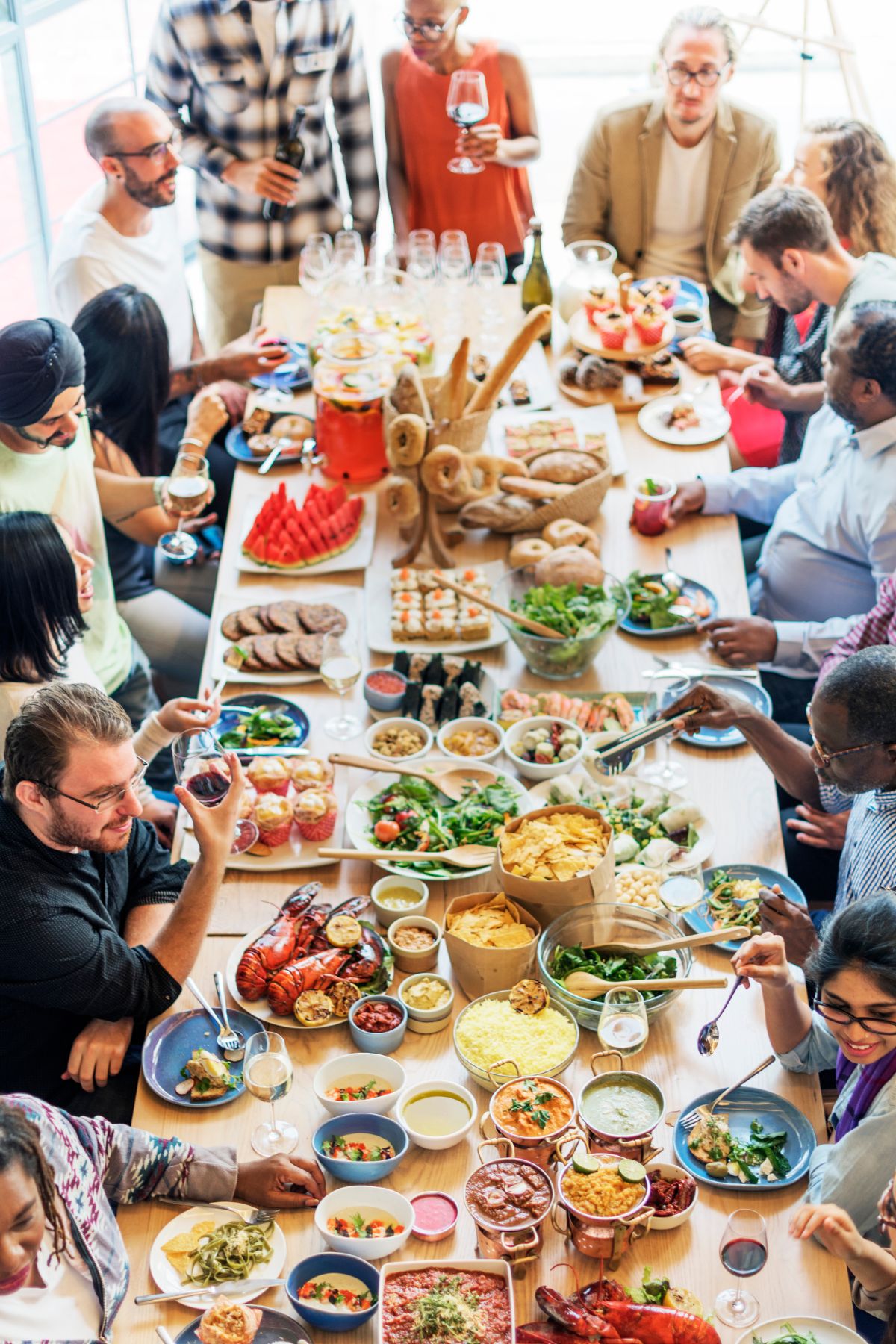 Select a Budget-Friendly Menu
A two or three-course meal that contains a soup or salad, entree, and finishes with a wedding cake or a simple dessert is usually good enough.
Two-course meals that include a salad/soup and main will be enough. You can then build your own dessert bar or wedding cake alternatives.
Consider Food Trucks or Food Carts
Food trucks or food carts can offer a unique and cost-effective dining experience. Check with your local food trucks and compare prices.
Note that not all venues are able to cater to food trucks. As mentioned earlier, speak to your wedding venue about options.

Brunch or Lunch Reception
We've always been a great advocate of brunch or lunch receptions.
The main pushback with this is that it won't get the party started because of the bright lights and the "afternoon" feel.
But, in this article, we discussed in detail how you can choose a venue or perhaps set up a venue to ensure that you are able to get that reception "lit" so that the party can get jumping even in the middle of the afternoon.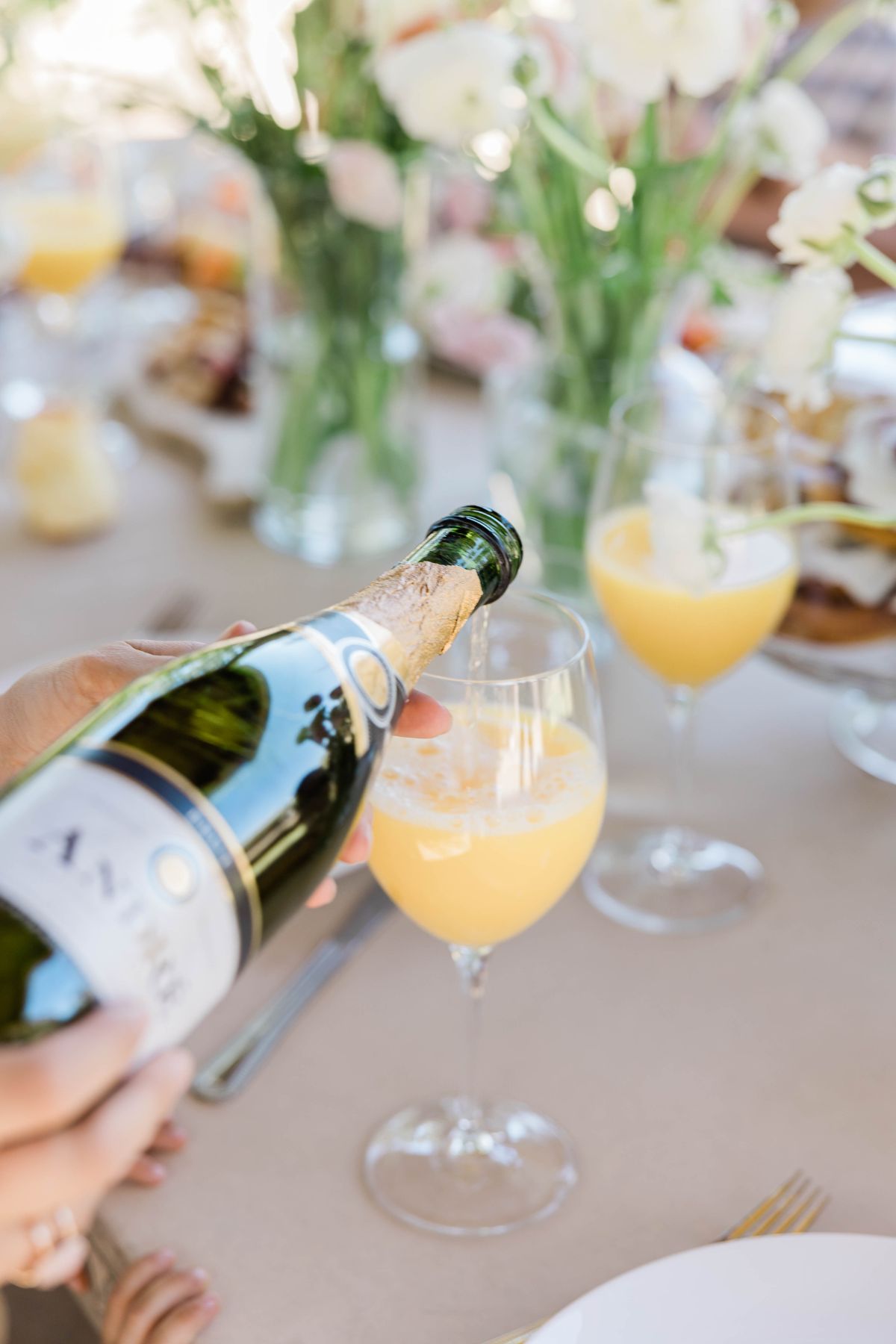 Limit the Course Options
This is a preference. You're already kind to even give "course options" and we respect that.
But if you are looking to save money, serving up generic meals (with no options but can cater to dietary restrictions) is the way to go.
Not only are you saving money by limiting course options, but also saving a lot of effort coordinating and planning.
Instead of offering a wide array of dishes, focus on a few well-prepared, crowd-pleasing options. This can help cut down on food costs and reduce waste.
Serve Family-Style
Family-style dining can create a sense of intimacy and save on individual plating costs.
Heavy hitters and fillers are great for family style. They don't need much of it, but it will surely be enough for your guests to feel full.
If you are considering family-style serving, make sure that you are sitting people together who really know each other. Of course, there's no way of guaranteeing that. But if you want people to mingle and get to know each other, sometimes serving family style is not a good option.
Some can get really hungry and might not be able to communicate their hunger needs nicely. But if family or close friends are seated together, they most likely have already shared a meal a lot of times before making family style a lot more fun for them!
DIY Appetizers (tips to save money on wedding food!)
Choose appetizers that are filling. Comfort food like fries, mini-burgers, mini-sandwiches, etc., are filling but are definitely budget-friendly, compared to fancy appetizers like shrimp, specialty meats, etc.
These comfort foods can be elevated with their presentation, and the guests will absolutely love them. If you are up for it, you can also DIY these appetizers!
You can also order ahead bulk mini sandwiches from your local grocery store to serve as appetizers. The key here is to transfer them to a more elegant serving platter and not serve them in those plastic containers they came in with. This simple transfer will make a big difference for the food to look elegant and luxurious.
You can buy a bunch of serving trays from your local dollar store. The ones that are plastic but look like metal (silver or gold). Your wedding coordinator or the venue (if even allowed, at an extra fee!) can help you with this.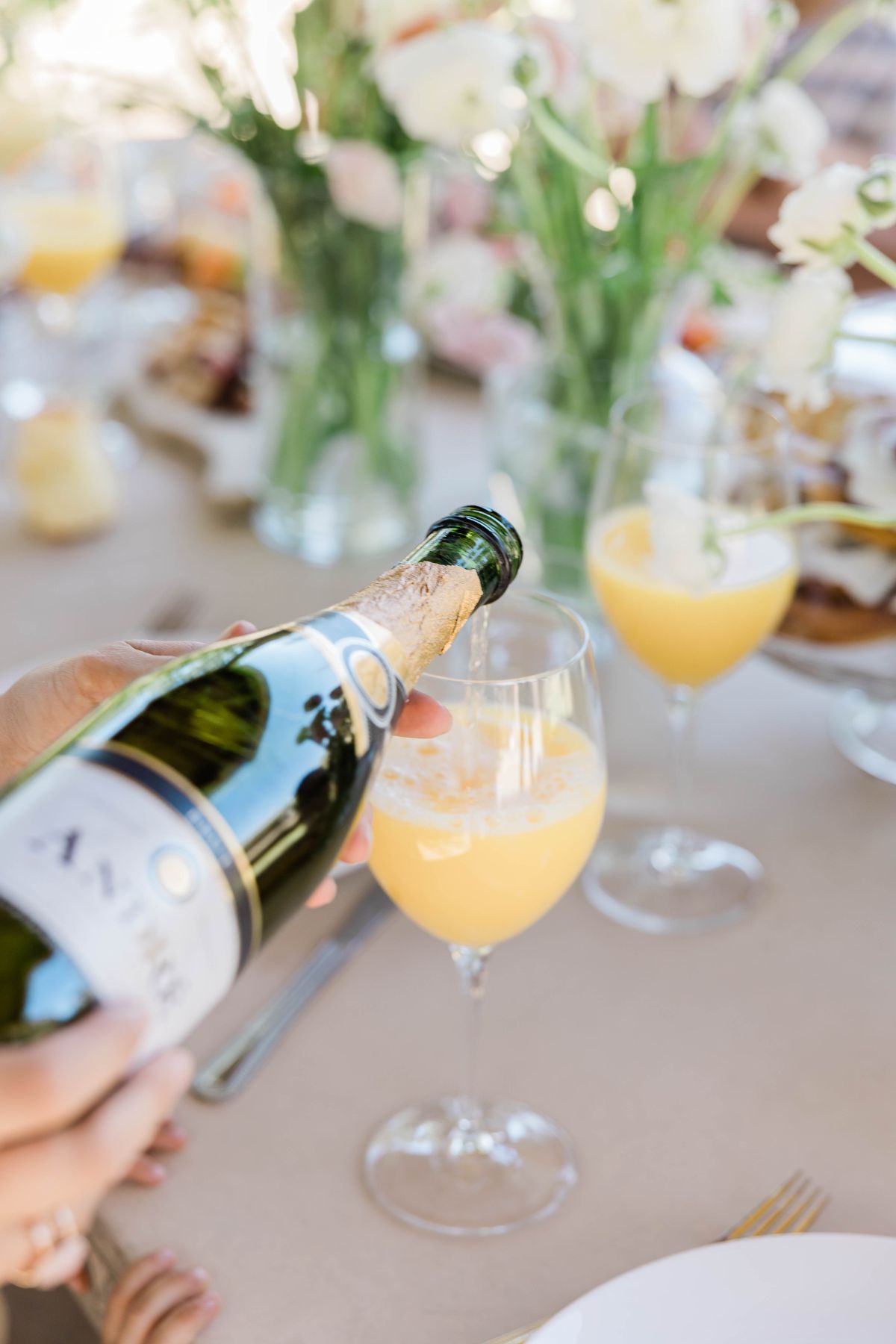 Rethink the Wedding Cake
Smaller one-tiered display wedding cake (for cutting only!) is the way to go to save money!
You can then set up wedding cake alternatives for desserts. Or better yet, you can stick to the dessert that is already included in the all-inclusive wedding package from your caterer.
Instead of an elaborate wedding cake, opt for cupcakes or a dessert bar. These can be more cost-effective and allow for greater variety.
Ask for Help
If you are setting up some DIY stations, ask family or friends to contribute or help you set up.
Now, we are not always a big fan of this. Just because an aunt can bake some cookies, doesn't mean it can be at a larger scale to feed your wedding guests. But to be fair to your aunt, maybe she can.
So ensure you communicate your needs and "standards" on what you want to serve and how you want things to look like so that your family and friends know exactly what you are expecting.
Be okay with them saying no because you always have the option to buy bulk dessert options from Costco or Walmart and ask the wedding venue coordinator or hire a day-of wedding coordinator to help you set those up according to your vision and style.
Go Easy on Late Night Snacks
We get it. After a long night of dancing and partying, you and your guests can feel a little hungry
However, this does not mean you will have to spend a lot on serving snacks.
You can purchase bulk pastries like croissants and have your wedding venue coordinator or day-of coordinator set them up at a specific time during a specific time at night for your guests to enjoy and snack on.
Serving them in elegant platters (even the ones from the dollar store) will make a world of difference so they look more put together and luxurious.
This is why working with a day-of wedding coordinator will be a great advantage to you. Paying their fee is worth it to help you set up things and ensure everything is on order for the whole wedding reception.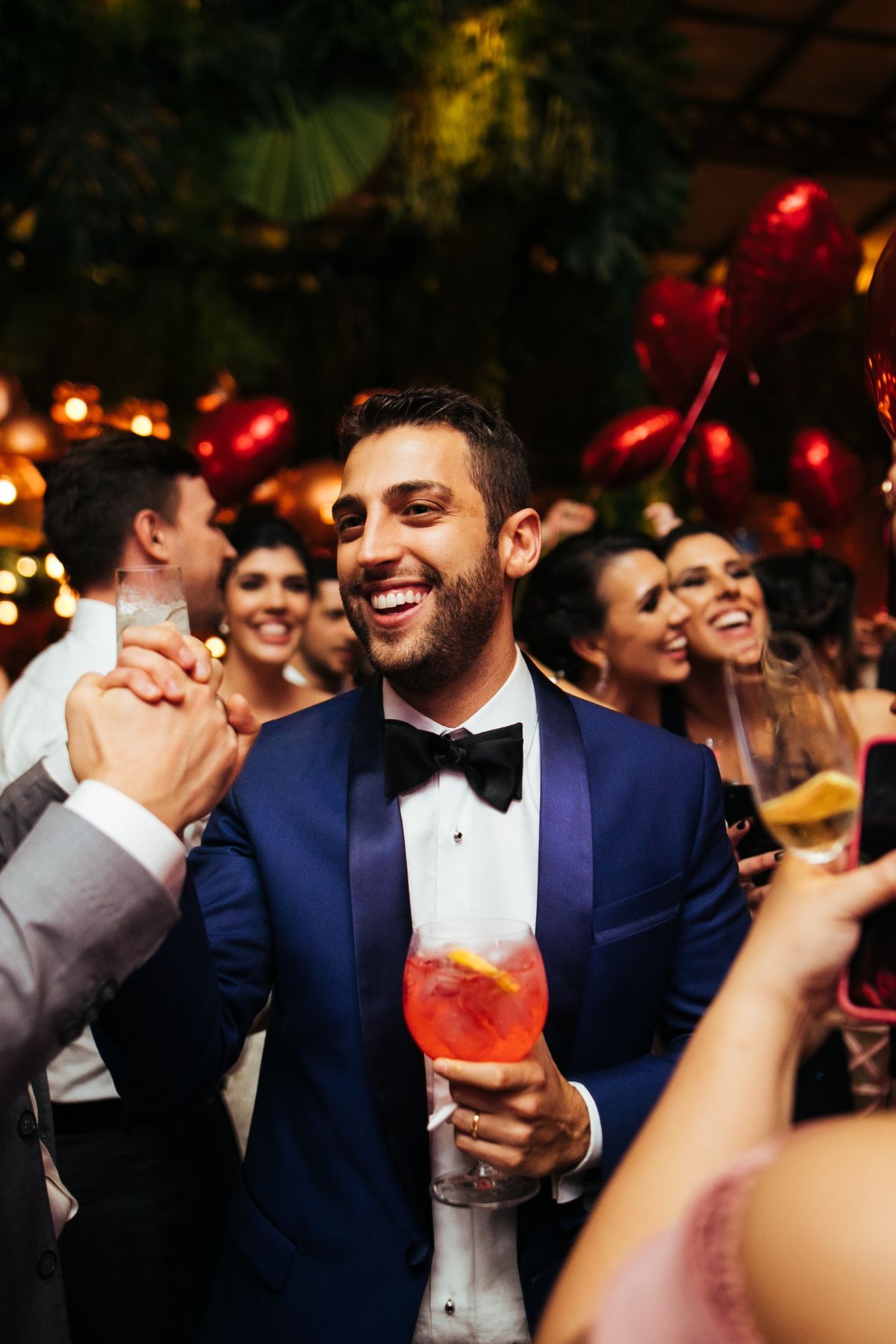 Minimalist Bar (this is one of the most helpful tips to save money on wedding food!)
Not directly related to food, but for sure, this is included in your food budget so we're including it here.
Going minimalist is a great way to save money on your wedding. Red and white wine, a spirit, 2 types of beer, and pop are usually enough for your guests.
Put up a schedule on when the bar will be open. It does not have to be open the whole night.
Consider setting up a DIY wedding sangria bar and serving a welcome signature drink to help curb your guests' alcohol cravings.
〰️ By incorporating these money-saving tips on wedding food (and drinks!), you can still offer a filling and memorable dining experience for your guests without exceeding your budget.
From creative menu selections to exploring different dining styles, these cost-effective strategies allow you to make the most of your resources while still delighting in a delicious celebration.
Essentially, what we're saying is that your guests are still going to enjoy your wedding without getting HANGRY.
There you are lovelies! Tips To Save Money On Wedding Food!