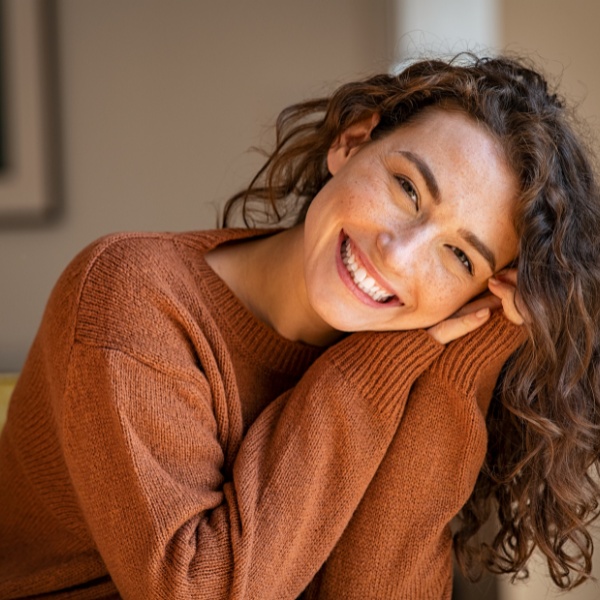 Teeth whitening for wedding: tips. The ultimate guide. Get picture-perfect teeth for your wedding. A whiter smile in time for your wedding. Teeth whitening tips for your dream wedding. Achieve a whiter smile in time for your wedding. Transform your teeth with whitening treatments.
QUICK TIPS: Professional teeth whitening, Over-the-counter whitening products, Natural remedies, Dental cleaning, Lifestyle changes, Timing, and Post-whitening care.
This site contains affiliate links. For more info, please see our full disclosure.
As you plan every wedding detail, one aspect that often takes center stage is your smile. A radiant, confident smile can enhance your overall appearance and make you feel even more beautiful on your special day.
That's where teeth whitening comes in.
Teeth whitening treatments can help brighten your smile and give you that picture-perfect look you've always dreamed of.
In this post, we'll explore the options and considerations for teeth whitening before your wedding, so you can confidently flash your pearly whites and make lasting memories on your big day.
Whether you choose professional treatments, over-the-counter products, or natural remedies, we'll guide you through the process of achieving a dazzling smile that will leave a lasting impression.
Professional Teeth Whitening
Consulting with a dentist and opting for professional teeth whitening is a popular and effective choice. Your dentist can provide in-office treatments or custom-fit trays with a whitening gel for at-home use.
Professional teeth whitening methods often use stronger bleaching agents and yield quicker results compared to over-the-counter products.
PRO TIP: This is the safest way to do teeth whitening. If you do not want to spend the money on this, you can at least get a check-up to ensure that you don't have any existing issues that might interfere with your teeth whitening process.
Over-the-Counter Whitening Products
If professional teeth whitening isn't within your budget, over-the-counter whitening products can be a more affordable alternative.
Whitening toothpaste, whitening strips, and whitening trays with gel can help remove surface stains and brighten your teeth over time.
However, keep in mind that these products may not provide as dramatic or fast results as professional treatments.
SIDE NOTE: Consult your dentist. Get your teeth assessed first to ensure that you are indeed choosing the right products for your teeth.
Schedule a detailed cleaning first so you can address any dental issues and solve those before moving on with any treatments.
Teeth whitening can cause temporary tooth sensitivity in some individuals. If you have a history of sensitivity or are prone to it, it's best to allow extra time before your event to ensure any sensitivity subsides.
This may involve adjusting the treatment plan or opting for more gradual whitening methods.
Natural Remedies
There are also natural remedies that may help in brightening your smile. For example, brushing with baking soda and hydrogen peroxide can help remove stains.
However, it's important to use these remedies in moderation and consult with your dentist to ensure they won't damage your enamel or irritate your gums.
SIDE NOTE: If you are not sure – please don't try anything blindly. Ask your dentist or even your doctor just to be sure you are not doing any harm to yourself.
Dental Cleaning
Before undergoing any teeth whitening procedure, schedule a thorough dental cleaning.
Removing plaque and tartar buildup can enhance the effectiveness of teeth whitening treatments by ensuring the whitening agents directly contact the teeth.
Lifestyle Changes
Alongside teeth whitening methods, certain lifestyle changes can help maintain your bright smile. Reduce your consumption of staining agents like coffee, tea, red wine, and tobacco.
Rinse your mouth with water after consuming such substances and practice good oral hygiene by brushing and flossing regularly.
Timing (this is important when it comes to teeth whitening for your wedding)
Plan your teeth whitening treatments well in advance of your wedding day.
This allows for multiple sessions if needed and ensures any tooth sensitivity or side effects have time to subside.
Additionally, it's best to avoid whitening treatments in the week leading up to your wedding to minimize any potential tooth sensitivity.
SIDE NOTE: It's generally recommended to avoid teeth whitening treatments in the week leading up to your event.
Avoid last-minute treatments. This allows any potential sensitivity or side effects to subside, ensuring you're comfortable on your special day.
In addition, sudden changes in tooth shade just before the event may not yield the most natural-looking results.
Post-Whitening Care
After completing your teeth whitening treatments, it's essential to maintain good oral hygiene practices and make lifestyle choices that help preserve your newly brightened smile.
This includes regular brushing and flossing, avoiding stain-causing substances, and scheduling routine dental check-ups.
〰️ Remember, everyone's teeth and whitening goals are unique, so it's important to consult with a dental professional to develop a personalized plan.
They can guide you on the best timing for your specific situation, ensuring you achieve optimal results and confidently flaunt your dazzling smile on your special day.
Start your teeth whitening journey well in advance of your wedding day to achieve the radiant smile you've always dreamed of.
There you are lovelies! Teeth Whitening For Your Wedding!