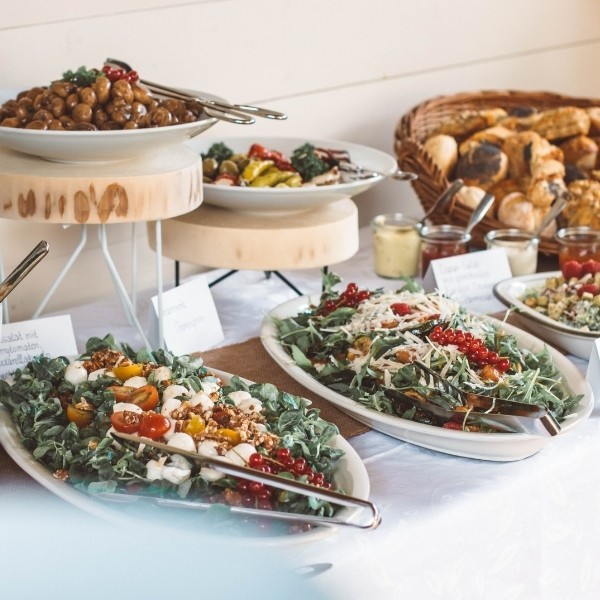 Is buffet tacky for a wedding? Buffet or not? Planning on doing a buffet-style wedding reception versus a plated dinner? Wondering how you are going to include buffet tables in your current floor plan? You got to the right place!
In this guide, we will help you design and creatively set up your buffet tables without being tacky! Yes! We are keeping your wedding buffet classy!
There is no right or wrong answer to whether a buffet is tacky for a wedding. It really depends on the style and atmosphere you want for your wedding.
Buffets can be great for a laid-back wedding vibe. And of course, they are cost-effective compared to a formal sit-down dinner with plated courses.
However, if you want a more formal or upscale setting for your wedding, a buffet might not be the best fit. A plated dinner with serves will always give off that "elegant" vibe.
Ultimately, the decision of whether to have a buffet or not is up to you and your partner and what you envision for your wedding.
If you plan your buffet-style wedding creatively, it can definitely work and not look/feel tacky at all. Depending on the number of guests you are having, you can set up, and plan logistics and activities/entertainment to help manage the buffet "system."
Also, if you are opting for a buffet, ensure that you have heavy hitters during cocktail hour. Like mini burgers and fries. Appetizers that can hold up your guests a little longer as they wait their turn to get dinner.
This site contains affiliate links. For more info, please see our full disclosure.
Here are some creative and strategic tips that can help make the buffet "not" tacky at all:
Have more than one station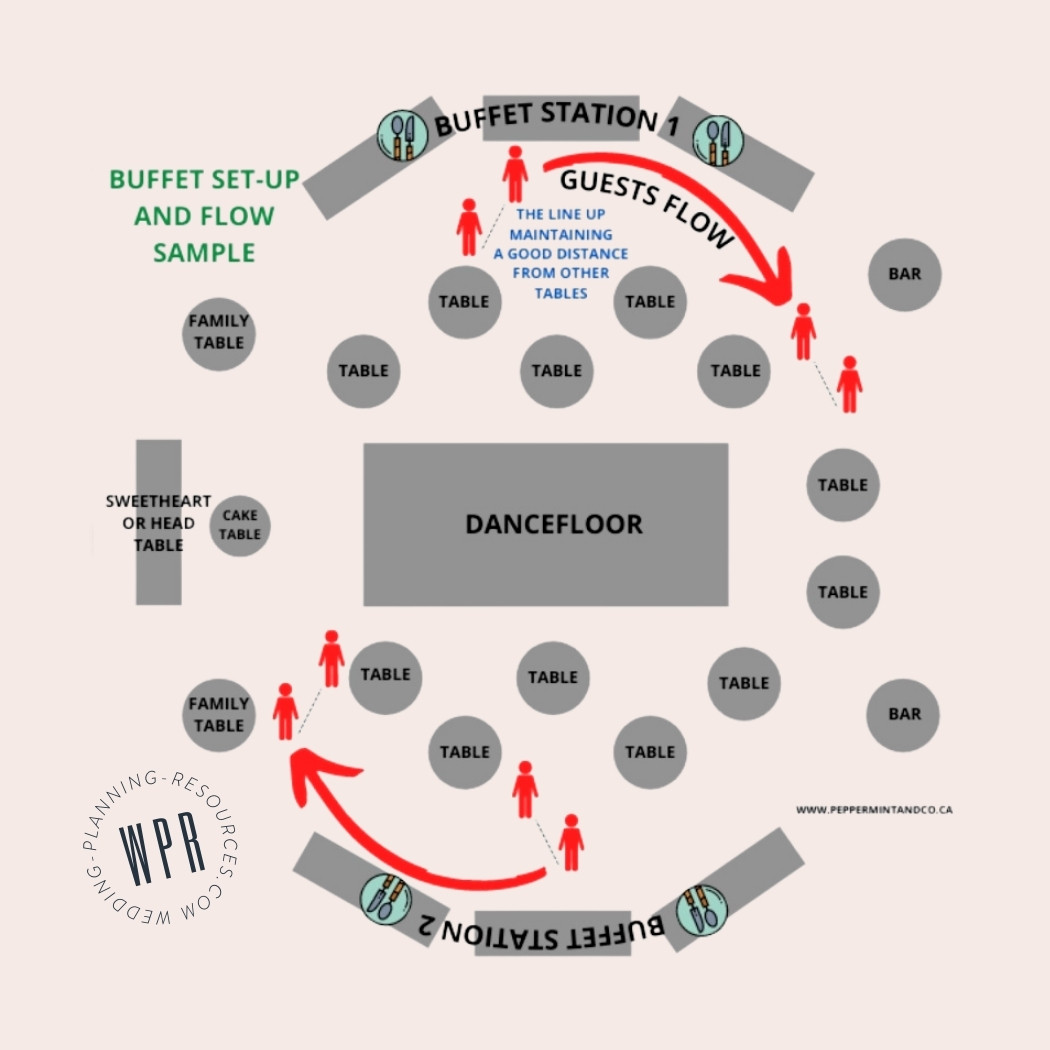 Once you have already decided to have a buffet-style wedding reception during your wedding planning, consider looking at the floor plan differently because you are adding extra tables to accommodate the buffet.
Set up more than one station. Have at least 2-3 stations (depending on your guest count) to manage the line-up.
Add extra distance from where the possible lineup of guests will be at the buffet stations from other dinner tables. You won't want them bumping into each other. Adding extra distance will help eliminate this worry.
It will also be beneficial if you break down the tables. For example, set up a table only for the salads/appetizers, then another separate one for the mains, and then another for the dessert.
They don't have to be too far apart, but they can be 4-6 feet apart. This separation gives a space for the next person to wait for the people in front of them as they still "serve" themselves.
As opposed to one long table where the guests tend to feel "rushed" to pick and serve themselves because they know they will hold up the line if they don't do so quickly.
Give them a chance to look at and actually admire the food and even talk about it with the people around them. Making it an "enjoyable" and "social" experience will elevate the feel of a buffet.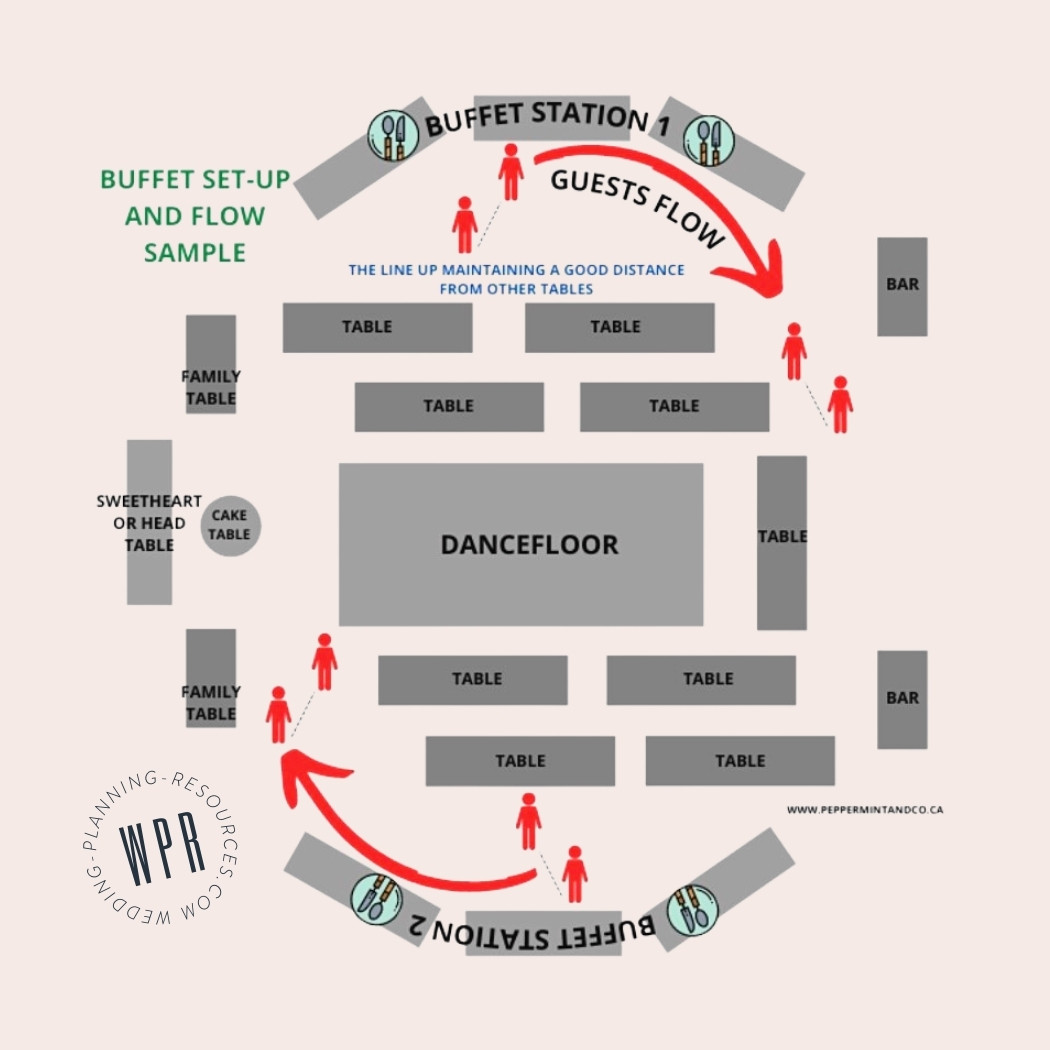 ** PRO TIP: Plan the logistics into your wedding timeline to ensure that the vendors involved can also follow. Speak to your venue/caterer so that they can help and provide feedback on how you can execute this.
** PRO TIP #2: Have your emcee announce that their table will be escorted to the buffet table and have an usher actually come up to the table/s as logistically planned, instead of announcing it on the speaker system.
Create a nice experience with your guests. The usher you choose can be anyone from your bridal party or a designated family member. If you have decided to work with a wedding coordinator/planner, you can also ask them to help you with this.
Another concern that comes up when we're asked, "is buffet tacky for a wedding?" is mainly around the fact that it might look "cheap and unorganized."
Read more for tips on elevating and creatively incorporating details into the "buffet style" to make it a lot less "cheap and unorganized"; as a matter of fact, these tips might just set a new standard for buffets at weddings!
If you cannot set up 2 buffet stations, whether because of your floor plan or because it will cost more than expected, consider serving bread on the table.

One Station but serve bread on the table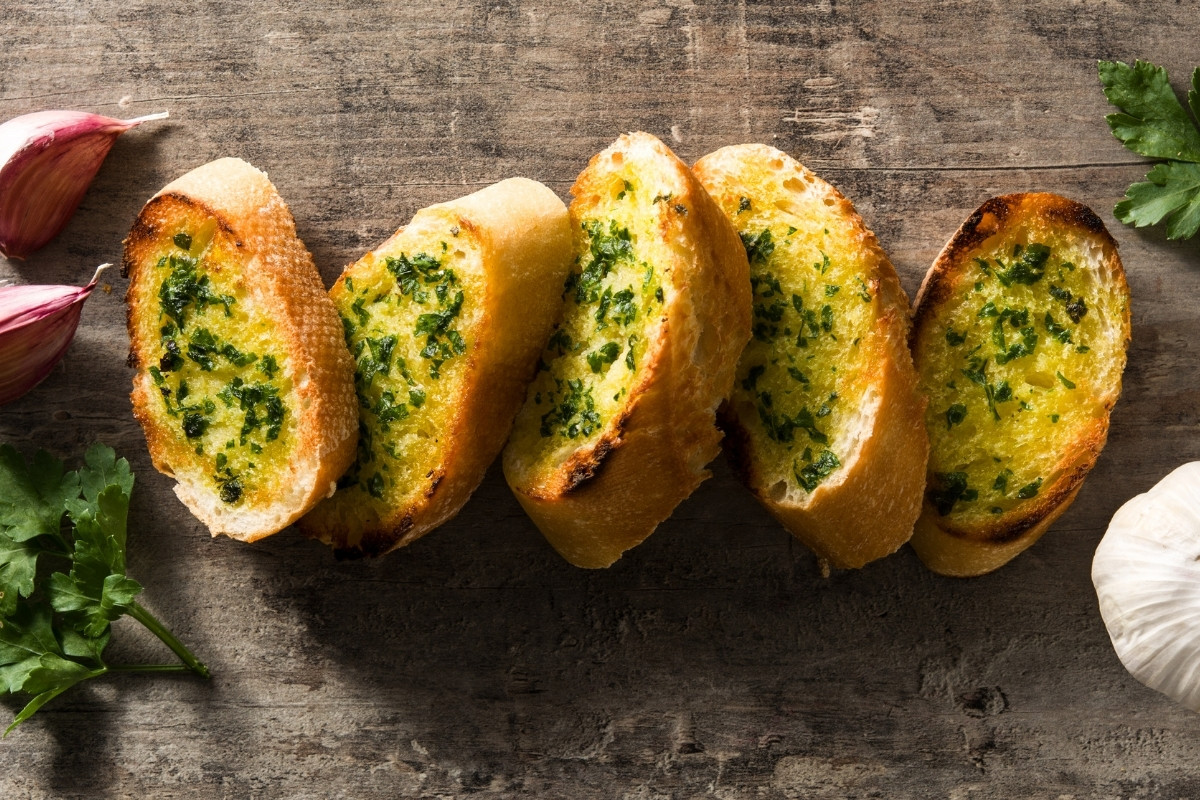 If you cannot set up 2 buffet stations, whether because of your floor plan or because it will cost more than expected, consider serving bread on the table.
Add a bread plate (maybe do about 2-3 bread types) and butter per person. You can also add jam or even balsamic bread dip if you like. Or even consider garlic bread!
Serving and having bread on the table gives your guests the feeling that they "have started" eating and not just waiting for their "turn" to line up for the buffet.
RELATED: WEDDING BUFFET OR FOOD STATIONS?
Label, describe, and include ingredients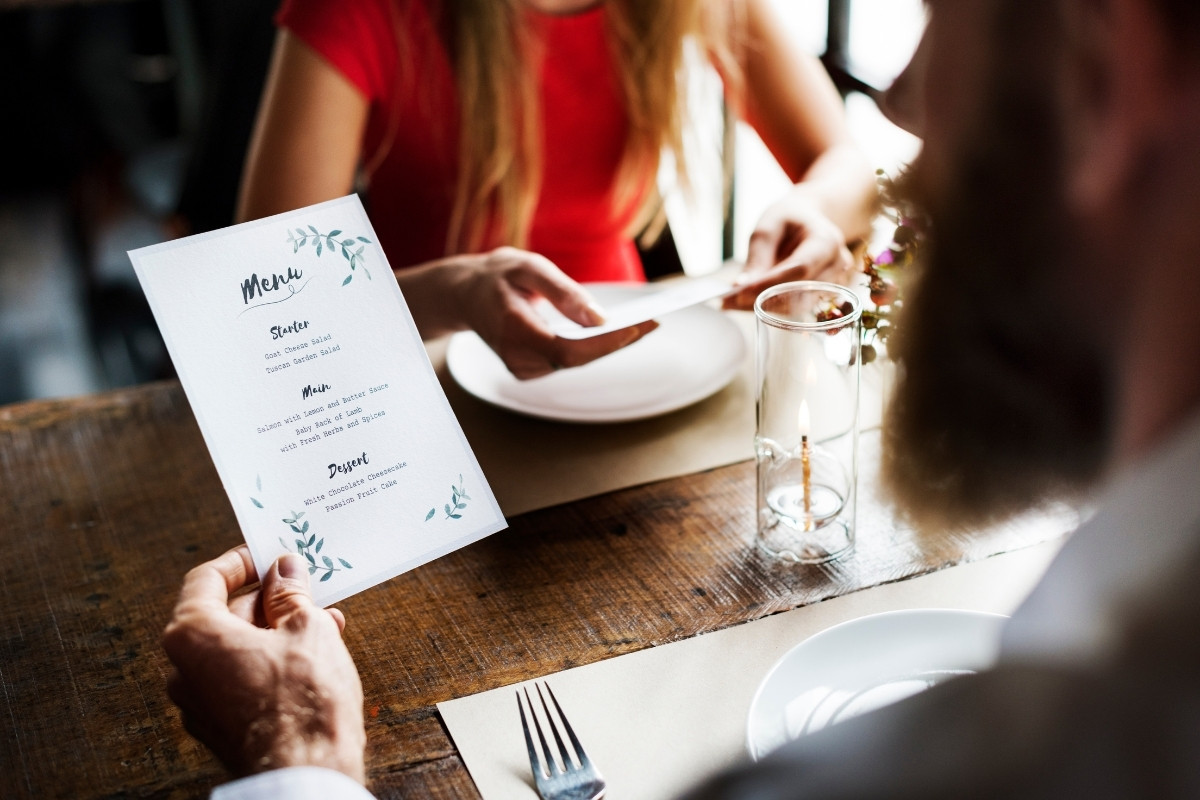 Guests with some dietary restrictions will have to check the ingredients first. Unfortunately, this means they will need to speak to a server to ask what's in the food, which in turn might hold up the line.
When you have the food labeled, and the lineup of ingredients is included, this will provide information not just to the guests with dietary restrictions but also to every guest to decide whether they would want that dish or not, which will make the line move along efficiently.
Putting the menu per table will help the guests know what dishes they are lining up for and what's in each of them. Essentially, they have already decided what they will eat even before they line up, making the buffet system more efficient.
** PRO TIP: If you have chosen to separate the tables per dish, don't forget to add signage showing and indicating where to start. Anything that you can set up to help the crowd navigate will be beneficial.
RELATED: REASONS TO CONSIDER A BRUNCH WEDDING
Entertainment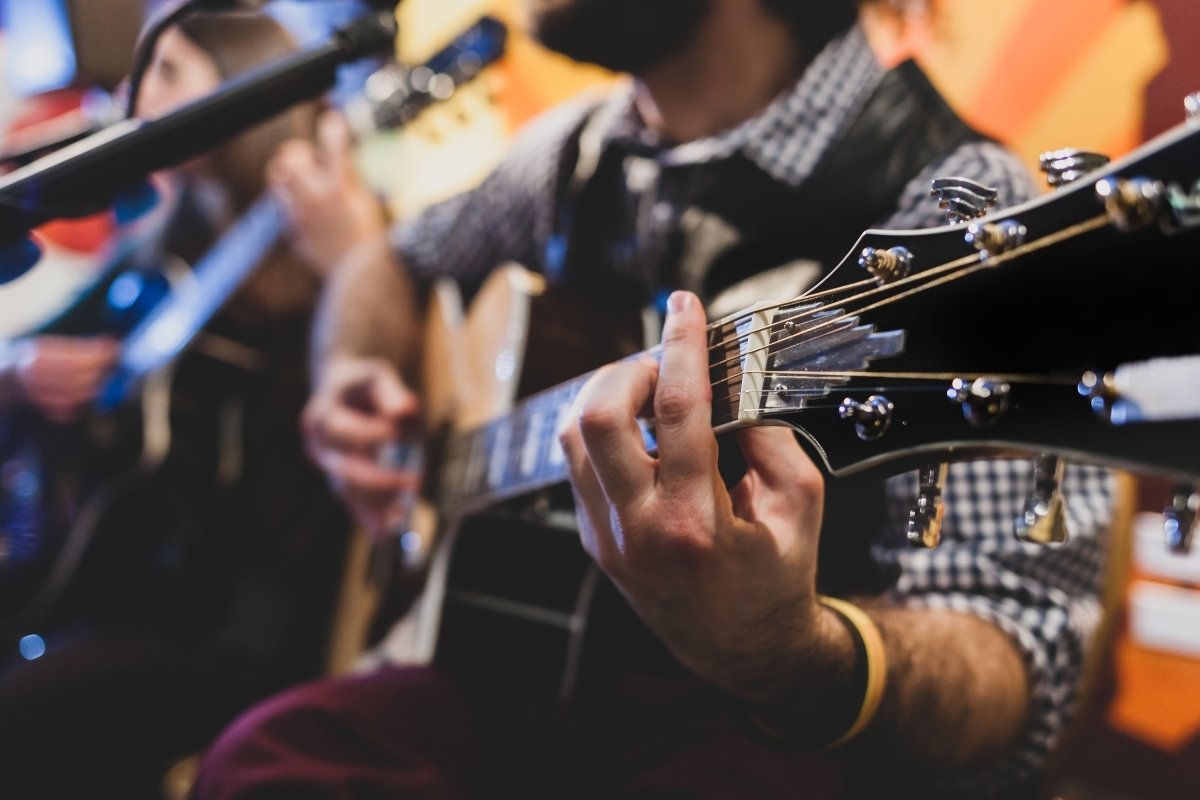 There will be guests sitting down and waiting for their turn and setting up live entertainment instead of just having music playing in the background.
Consider a live singer and guitarist/pianist to perform, preferably in the middle of the dance floor or in a spot where all the guests can see them.
Having "real live" entertainment will keep your guests engaged and also have "somewhere" to look at and "something" to watch.
There are amazing performers like Brent Miller that can read and engage your guests to ensure that they are entertained and do not feel "bored" while waiting for their turn to eat.
You can hire performers for a minimum of 2 hours. Their hourly prices vary from $300-$600/hr. Of, course depending on where you are, the more interactive the performers you are hiring, the more engaged the guests will be, and they will almost forget that they are waiting for their "turn" to eat.
Activities (Is buffet tacky for a wedding?)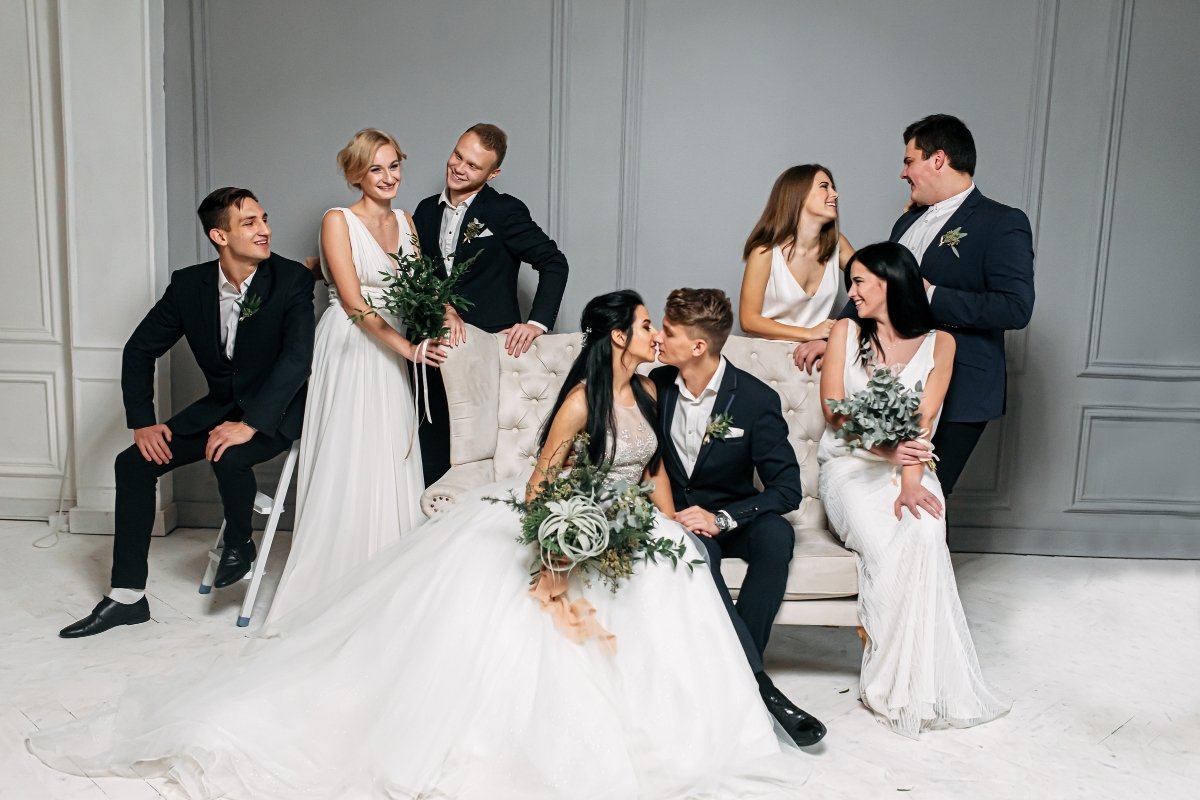 You can also schedule your couple photos per table during the "waiting time." These will keep your guests occupied. You can also make toasts and check in with them or engage in quick small talk.
** PRO TIP: You and your partner will obviously need to eat as well. Ask your venue if you can have your meal served to your table as soon as you arrived so that you and your partner can eat before you move along with your "per table pictures."
Level up the presentation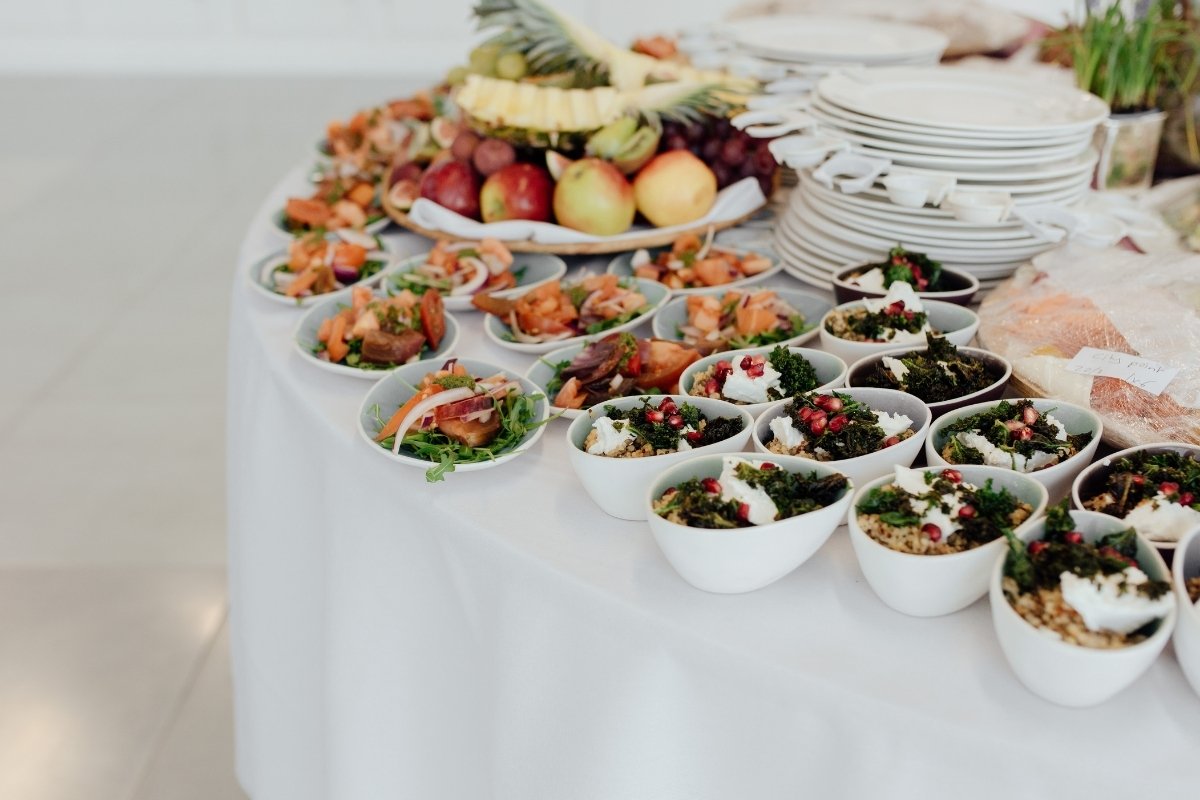 Ditch traditional serving tables with old-style tablecloths. No, no-no. Think minimalistic tables, wooden elements, and lots of heights. Aesthetics and presentation will knock your buffet out of the park!
Elevate the look and feel of it by adding different presentation heights. It might be a challenge as the main hot food usually needs chafing dishes, but other dishes like appetizers, salad, bread rolls, desserts, cheese, or the like can be served on a tiered serving tray.

RELATED: BUDGET WEDDING FOOD IDEAS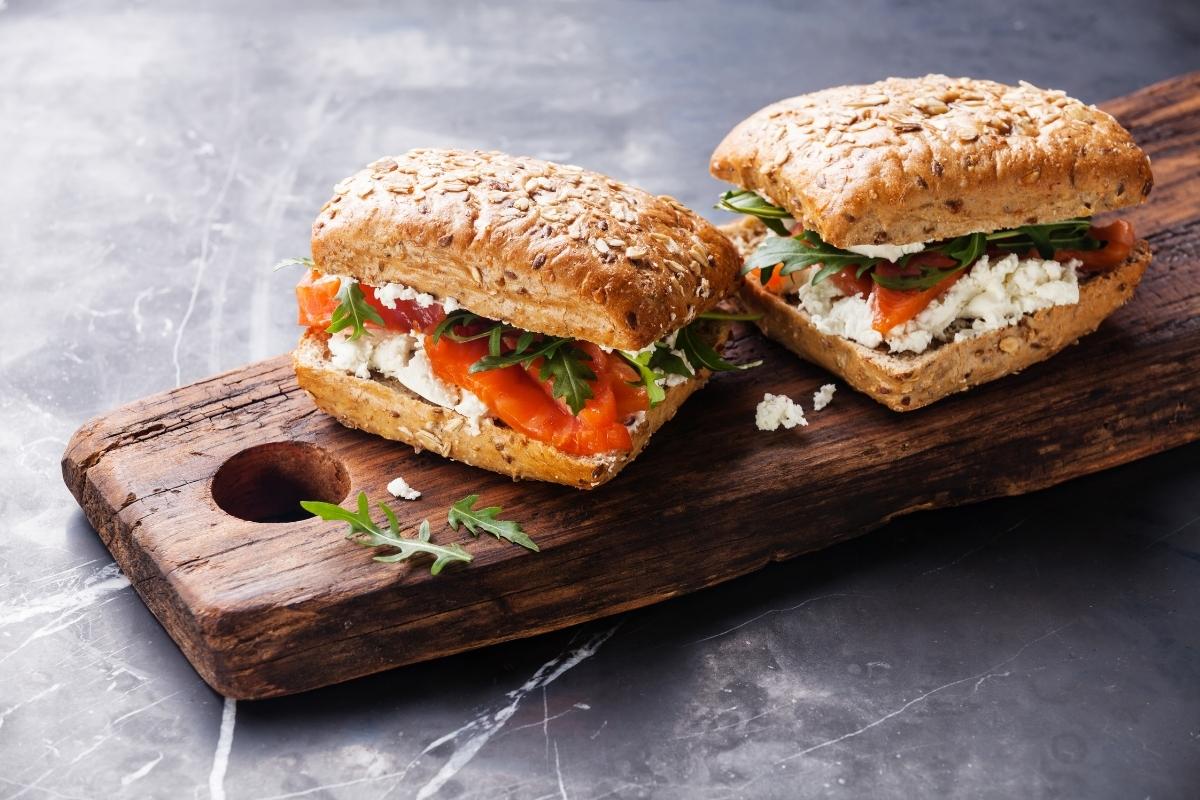 Adding height and presenting your dishes creatively creates a better experience and separates your "wedding buffet" from that of a "restaurant buffet,"; making it interesting, fun, special, and almost experiential.
Conclusion
If you are still asking, "Is buffet tacky for a wedding?" we hope these tips made you reconsider the "tackiness" aspect of it. You can certainly elevate the feel of the buffet with these tips. Speak to a wedding consultant if you need help with creating a timeline and working around the logistics.
The main challenges of the buffet are the line-up, tacky presentation, and waiting time. We've addressed these 3 main challenges with the tips above.
Calculate how much these tips will cost you (extra), and compare it to a sit-down dinner pricing. Then, if you are still saving more (which we think you still will!), then making your wedding a buffet-style dinner is definitely a way to go!
Adding details like the above tips we shared will elevate the feeling of your guests. You won't have another "boring and long line up" buffet set-up with the above creative and strategic tips!
There you are! Is buffet tacky for a wedding? We say you can totally make it not tacky at all!