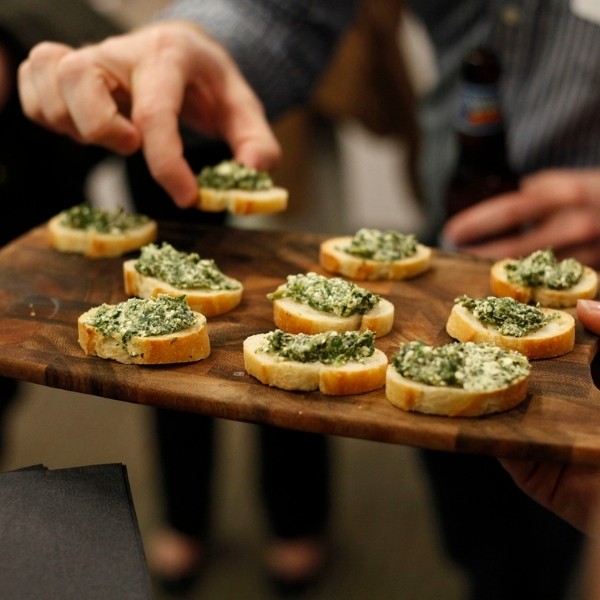 DIY Cocktail Micro Wedding: 20 Easy Appetizer Hacks. 1 of 2. Sweet and Intimate! Small bites, big flavor. Bites of happiness. Serve easy DIY cocktail wedding appetizer platters. Bite-sized wedding appetizers.
This site contains affiliate links. For more info please see our full disclosure.
1-10: "Appetizers"
11-20: "Mains" // Read more here!
Looking for DIY wedding cocktail hour food? Wedding Cocktail food on a budget? Hot and cold appetizers for your wedding cocktail hour? Wedding cocktail hour food ideas?
Wedding appetizers to make ahead? DIY wedding reception finger food? Easy appetizers for cocktail hour? In this guide, we're sharing a list of wedding appetizer ideas that your guests will love!
Looking to make your micro wedding a little more "laid back, feel-good"? We got our top 20 appetizer ideas that will give that "yummy in my belly" feel for your guests.
No time to prepare it? No worries! We've also included hacks (frozen version!) that might be a great option for you if you don't have the time to prep! You will still need to bake and prep! But it's still going to cut your prep time in half, if not longer!
Discover how to craft a stylish and relaxed atmosphere, design delightful cocktails, and infuse every aspect of your special day with love, creativity, and the joy of togetherness.
Whether you're planning an intimate affair in your backyard or a cozy gathering at a unique venue, this DIY cocktail micro wedding will be a celebration filled with cherished moments and lasting memories.
DIY Cocktail Micro Wedding: 20 Easy Appetizer Hacks. 1 of 2.
1. Caprese Salad Skewers Appetizer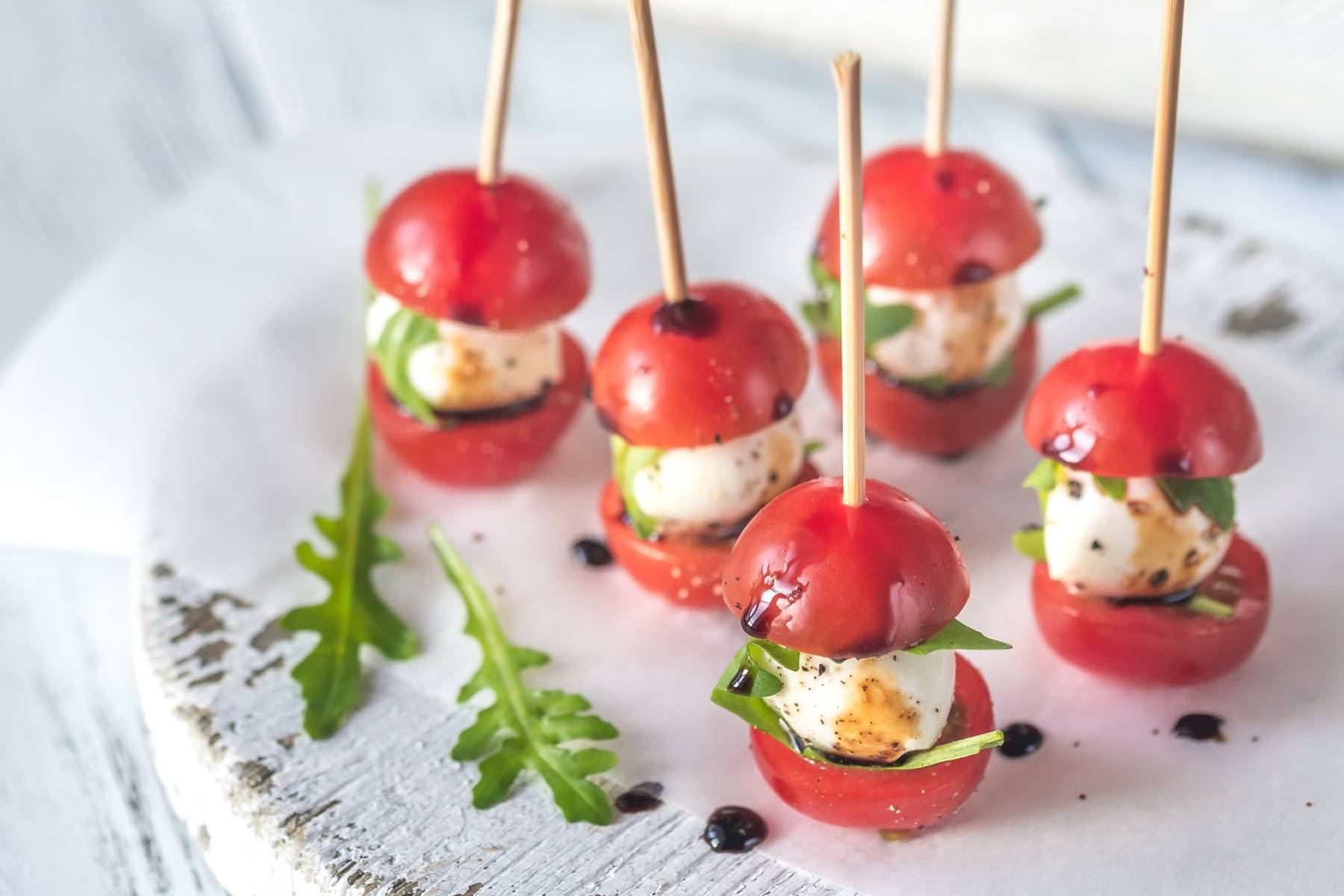 Simply thread fresh cherry tomatoes, mini mozzarella balls, and fresh basil leaves onto small skewers. Drizzle with balsamic glaze and sprinkle with a pinch of salt and pepper for a delicious and visually appealing appetizer.
hack + dupe:
This is of course hard to dupe unless you want to make it fresh. But why not take the cheese and serve it breaded using these Mozarella Sticks.
2. Easy Jalapeño Popper Bites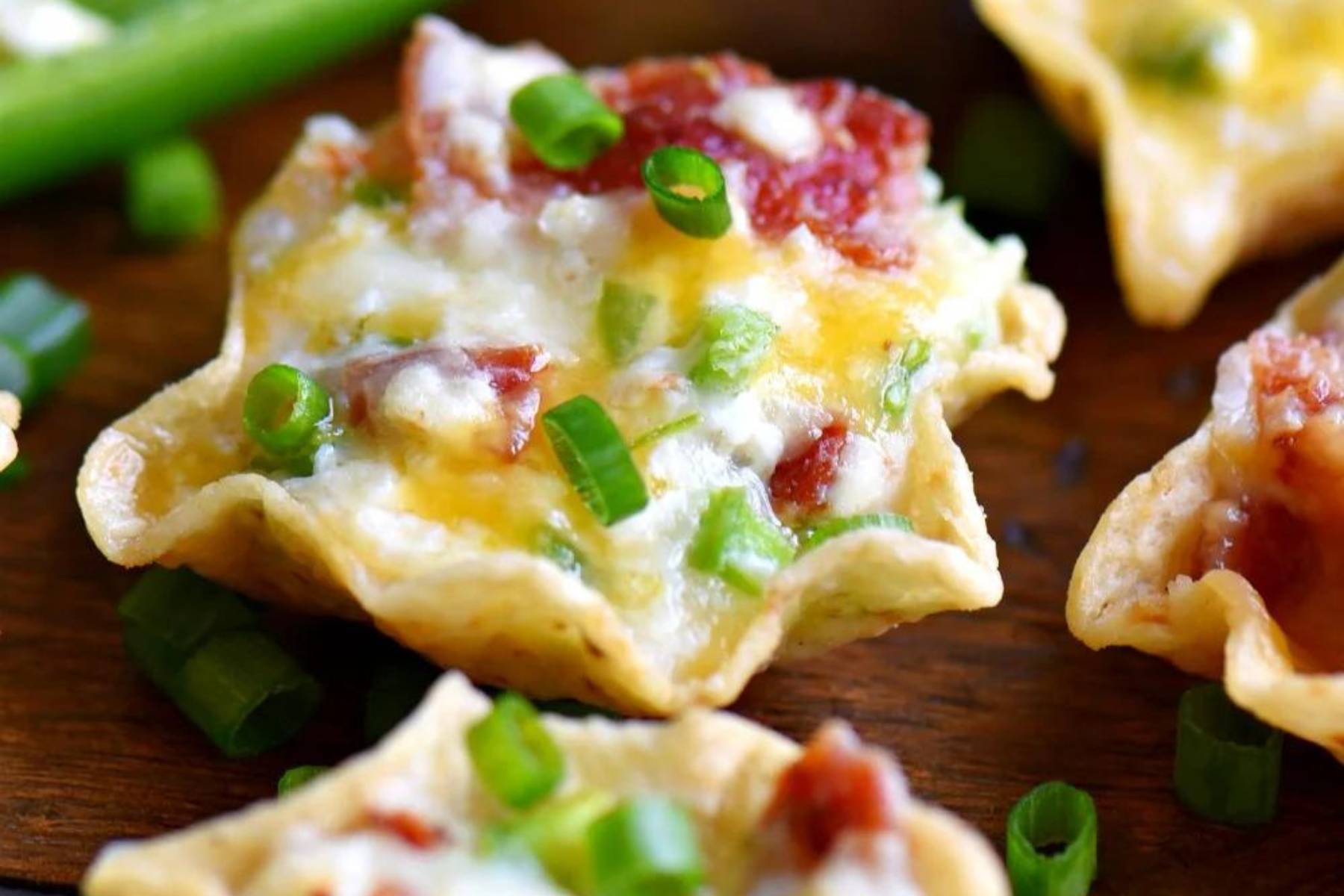 Halve fresh jalapeño peppers and remove the seeds and membranes.
Fill each jalapeño half with a mixture of cream cheese and shredded cheddar, then wrap them with crescent roll dough and bake until golden and bubbly for a delicious and spicy appetizer.
Or you can also use Doritos cups to make your life so much easier!
hack + dupe:
This is super yummy! Try TGI Fridays Frozen Appetizers Cream Cheese Stuffed Jalapeno Poppers with Raspberry Habanero Dip and take a restaurant fave and bring comfort to your guests!

3. Garlic Lime Roasted Shrimp Salad (super tasty DIY cocktail micro wedding appetizer!)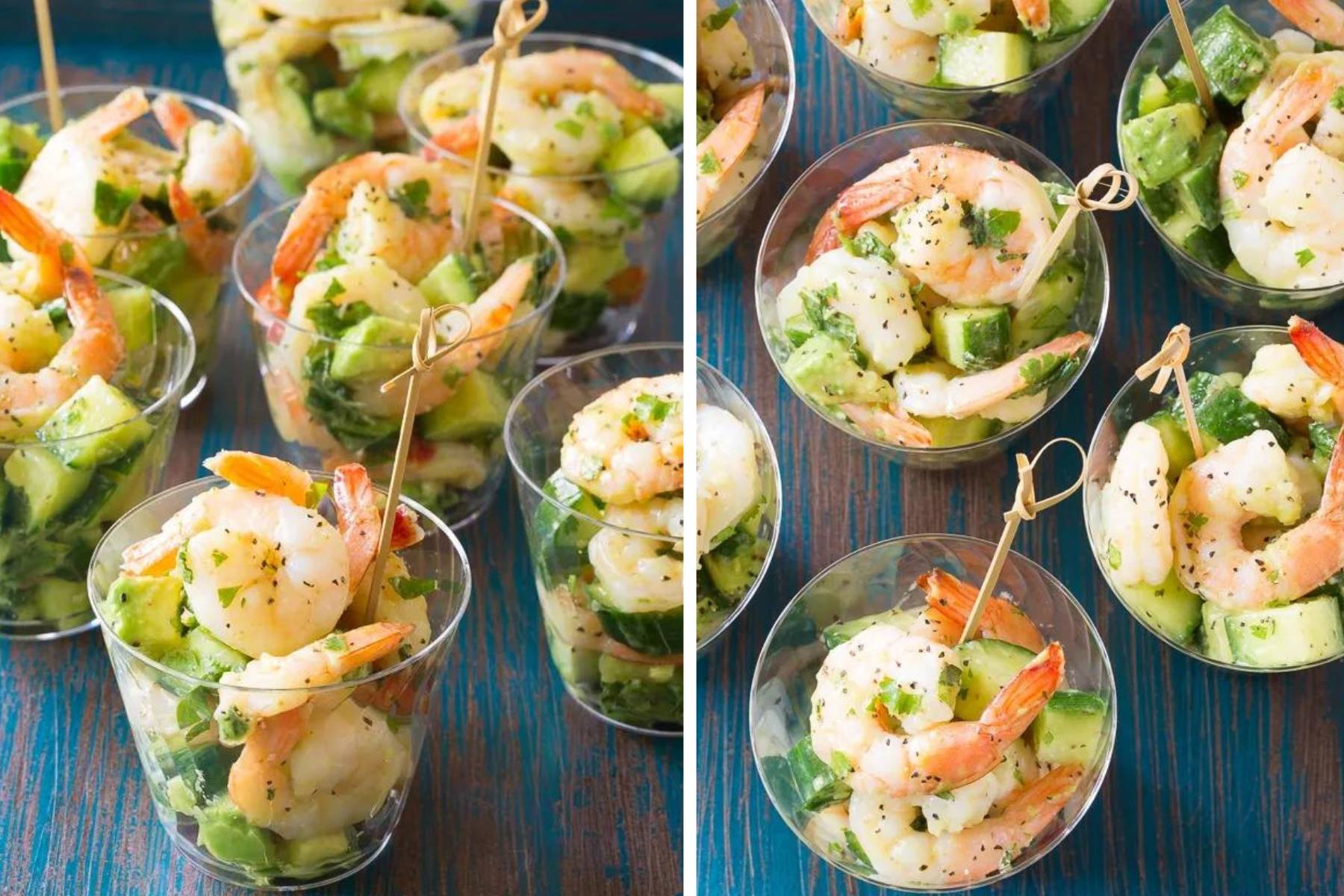 To make Garlic Lime Roasted Shrimp Salad, marinate fresh shrimp in a mixture of minced garlic, lime juice, olive oil, salt, and pepper.
Roast the shrimp in the oven until cooked through and serve them over a bed of mixed greens, avocado slices, cherry tomatoes, and a tangy lime dressing for a refreshing and flavorful salad.
Put them in little cups with a mini skewer and voila!
hack + dupe:
You don't have to make the whole salad! You can either do Sam's Choice Premium Frozen Cooked Medium Shrimp Cocktail Ring or SeaPak Butterfly Shrimp with Crispy Breading.
4. Cucumber Sushi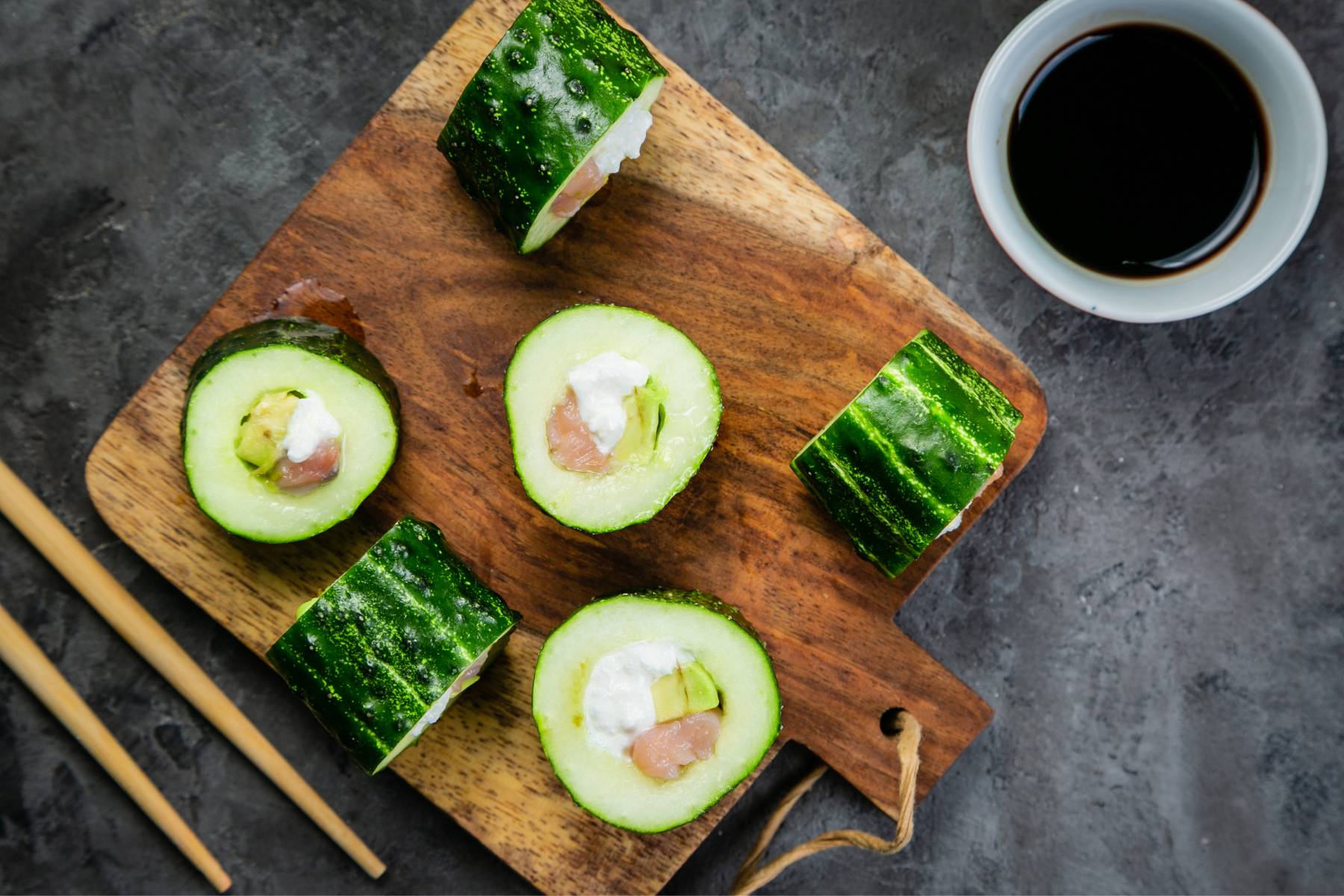 hack + dupe:
Try this Banzai Frozen Spicy Crab Sushi Rolls!
5. Spinach-Artichoke Dip Wonton Cups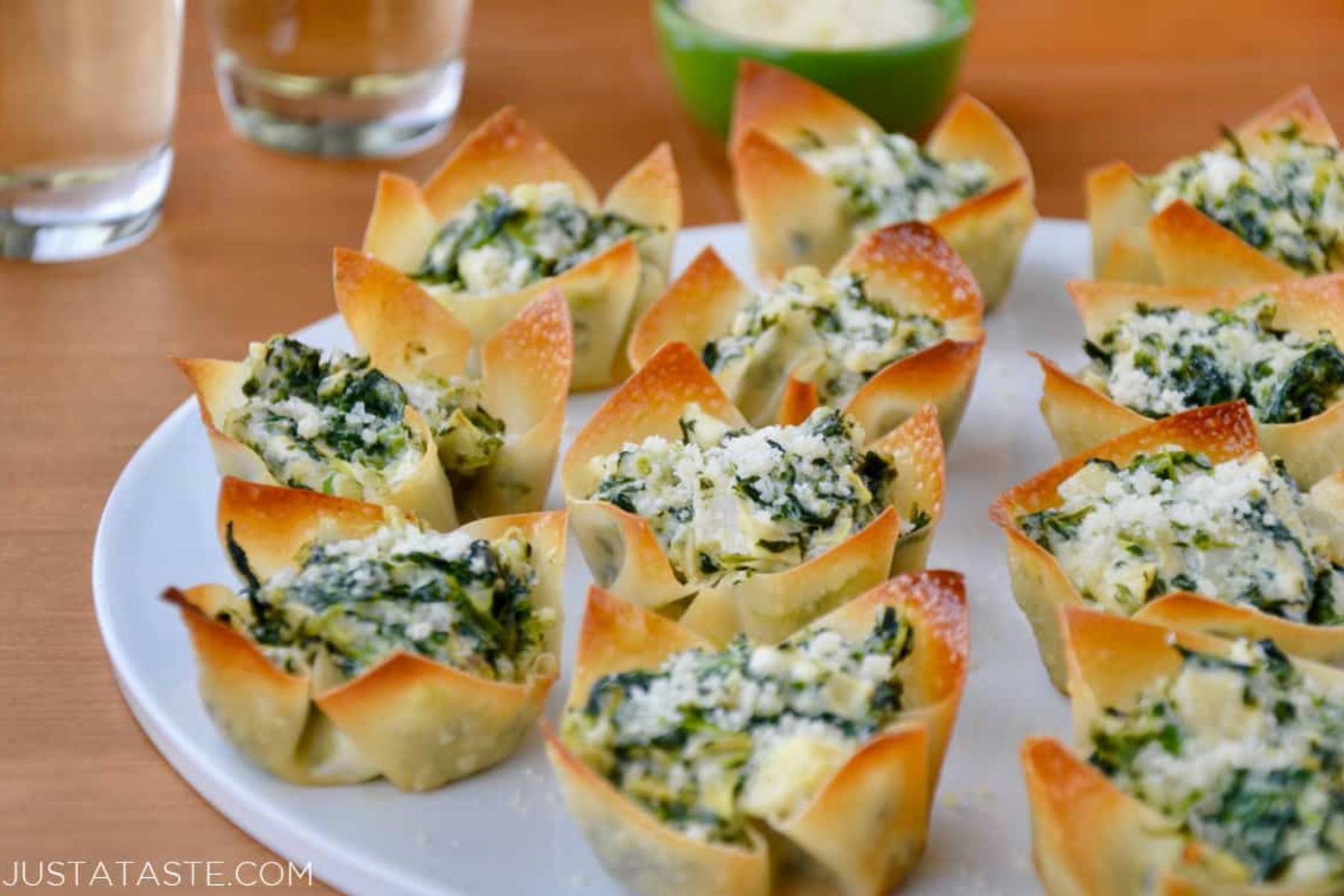 hack + dupe:
You can skip the crispy and try Tai Pei Pork Potstickers Frozen Asian Appetizers or Twin Dragon Low-Sodium, Vegan Egg Roll Wraps
6. Buttery Soft Pretzel Bites – DIY Cocktail Micro Wedding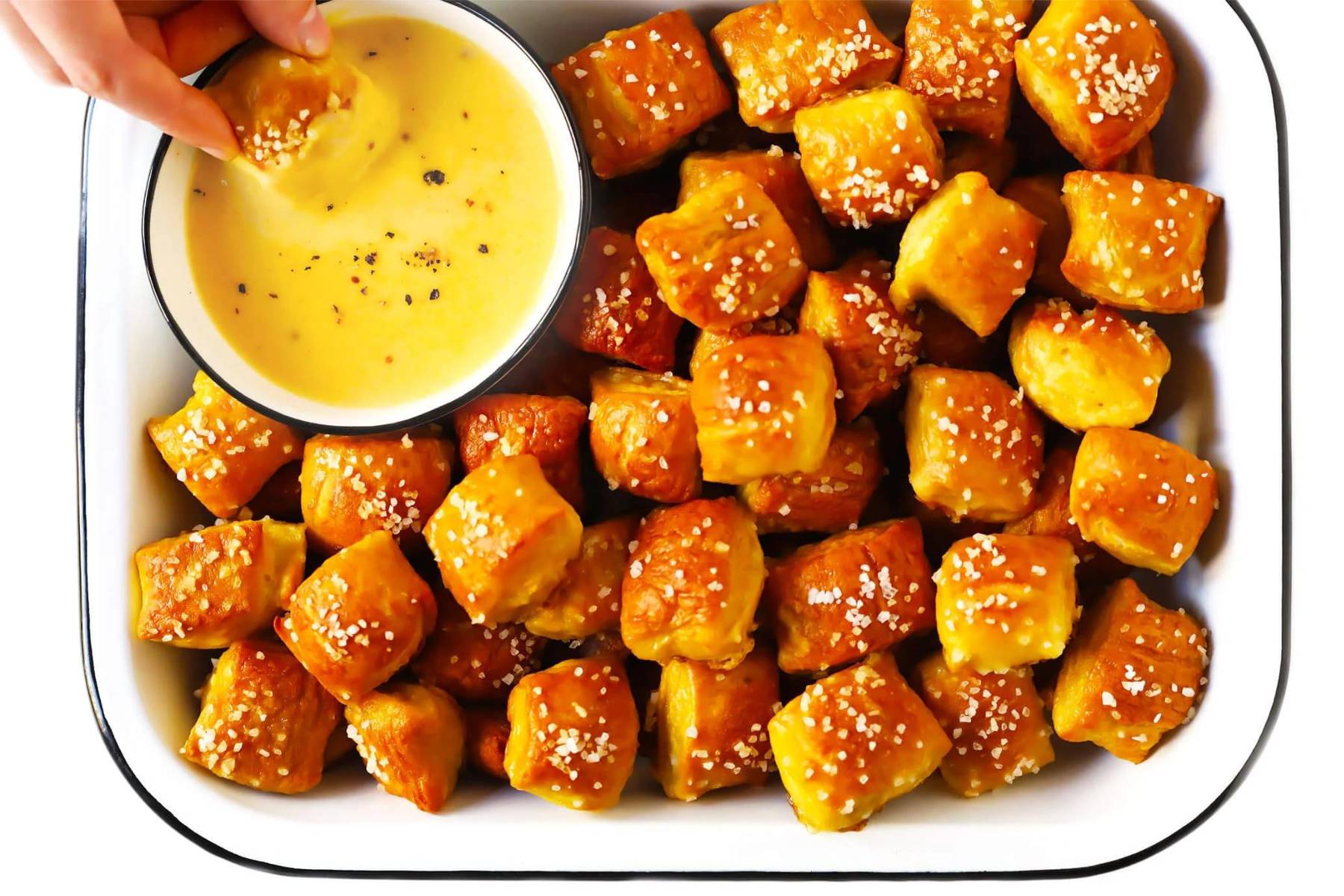 To make Buttery Soft Pretzel Bites, mix warm water with yeast, sugar, and salt until foamy.
Add in flour and knead until the dough is smooth and elastic, then shape the dough into bite-sized pieces, boil them in a baking soda solution, bake until golden brown, and brush with melted butter for a delightful and addictive treat.
hack + dupe:
We are obsessed with this Pagoda Snacks Cream Cheese Wontons! This Nancy's Lorraine & Florentine Petite Quiche Frozen Snacks Variety Pack is also a great option!

7. Tri-Colored Pasta with Feta Cheese (one of the super easy DIY cocktail micro wedding appetizer)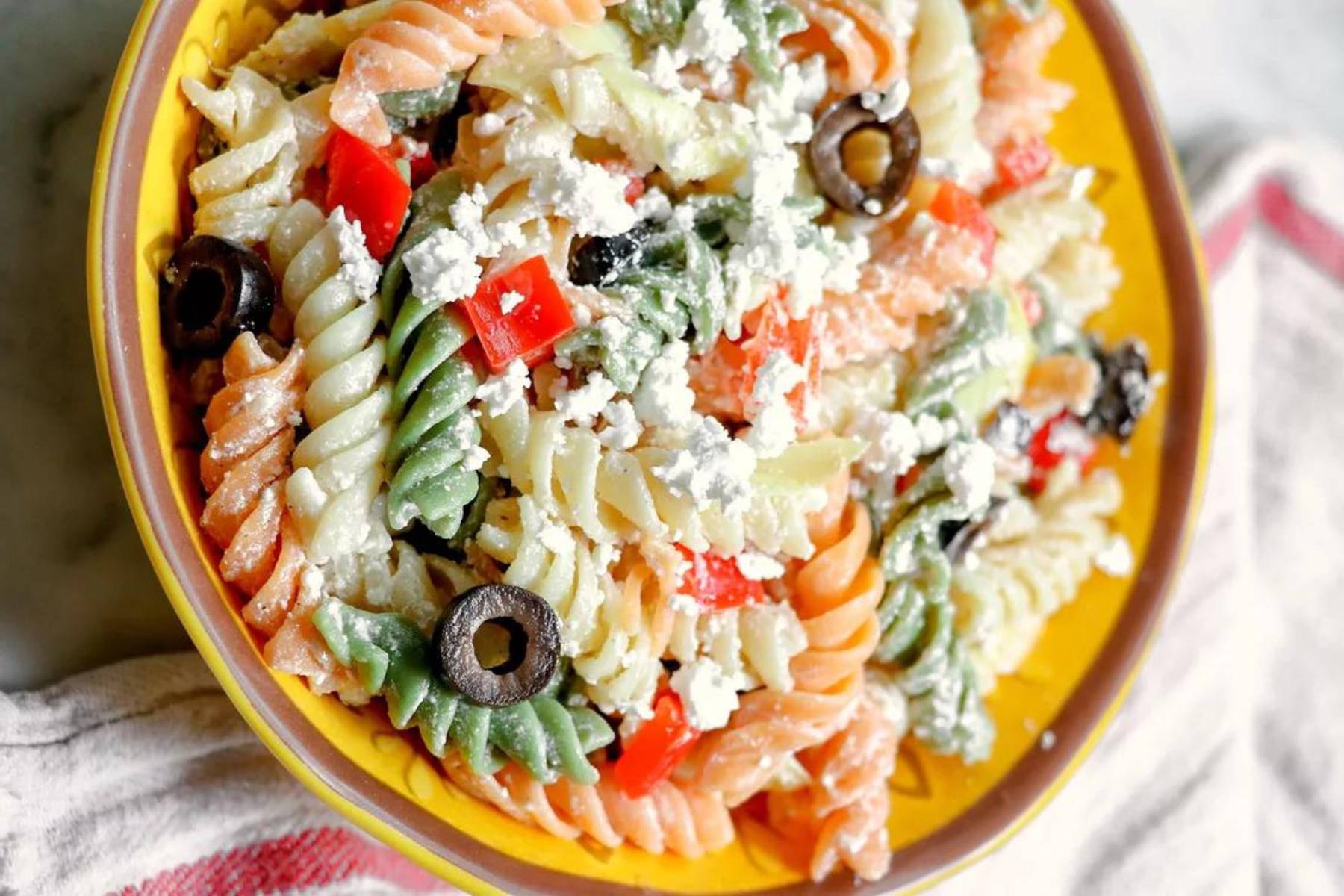 Cook tricolor pasta according to package instructions until al dente.
Toss the cooked pasta with crumbled feta cheese, cherry tomatoes, sliced black olives, fresh basil, olive oil, lemon juice, salt, and pepper for a colorful and flavorful pasta salad.
hack + dupe:
Check out Freshness Guaranteed Original Macaroni Salad and Freshness Guaranteed Mustard Potato Salad!
8. Tomato Soup Shots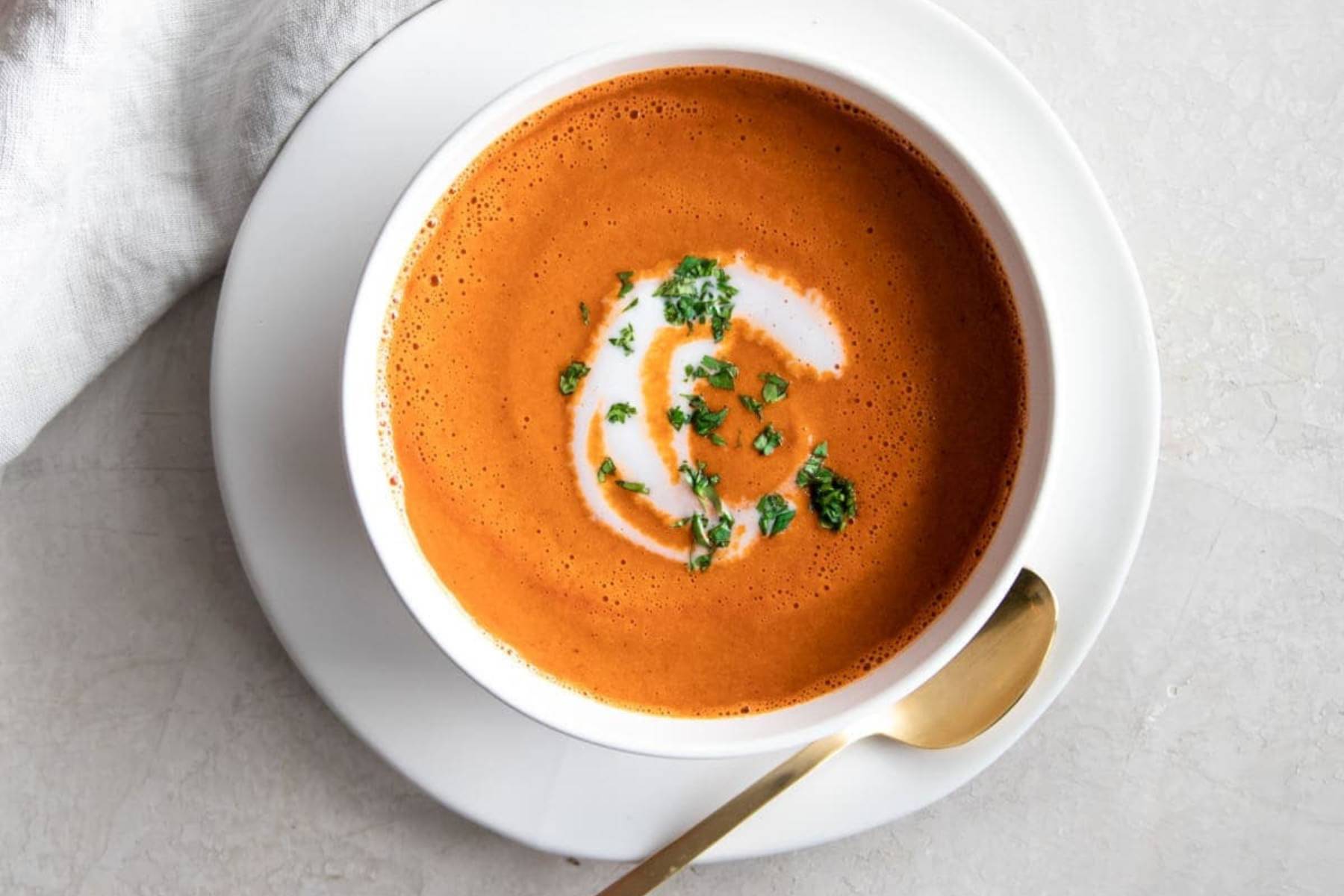 To make Tomato Soup Shots, simmer fresh tomatoes, onions, garlic, and vegetable broth until tender, then blend until smooth.
Season with salt, pepper, and a dash of cream for a rich and velvety tomato soup, and serve in shot glasses as a delightful appetizer or party treat.
hack + dupe:
Try Imagine Organic Creamy Tomato Soup and Pacific Foods Organic Creamy Tomato Soup. Keep in a slow cooker for easy serving!
9. Vegan Macaroni Salad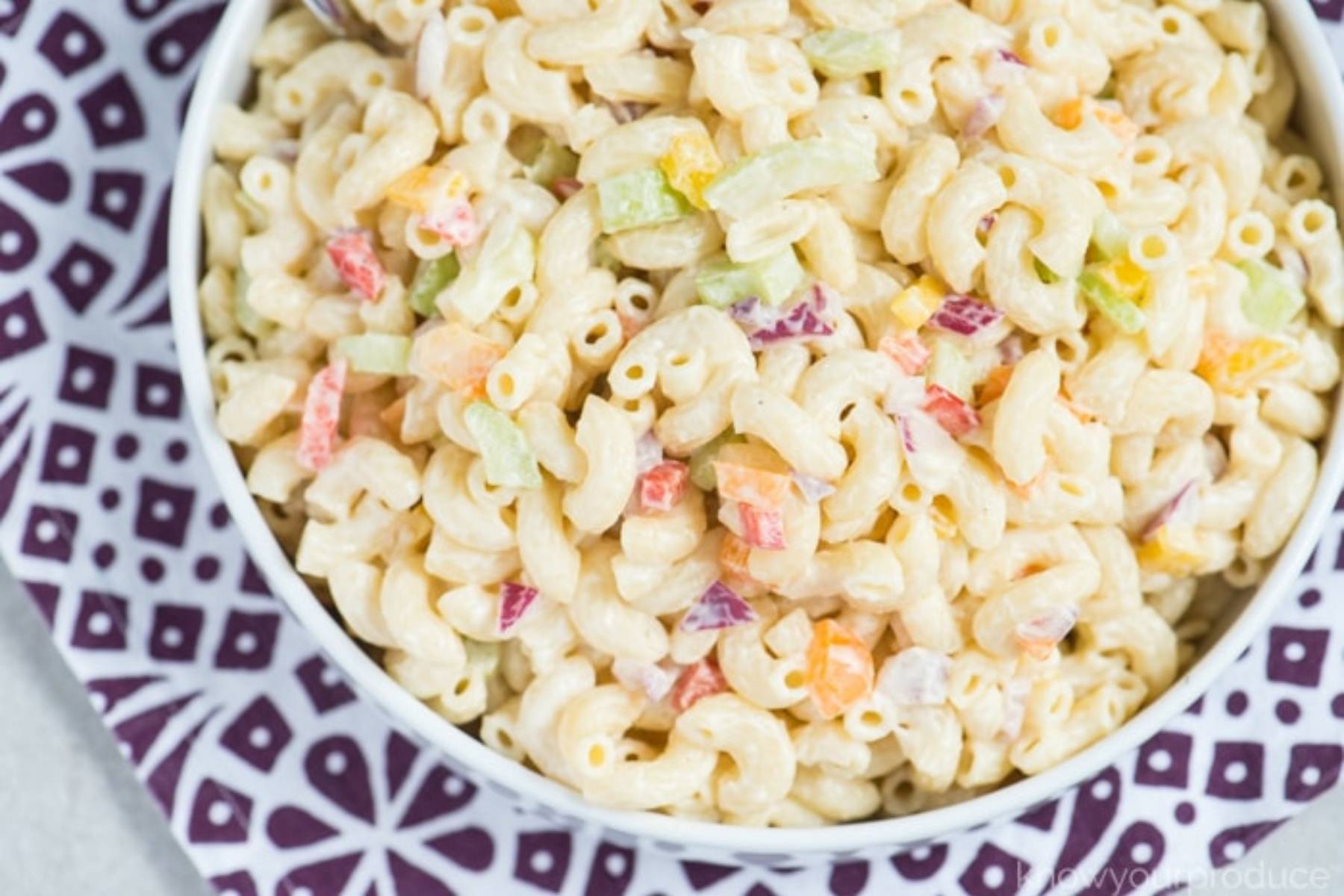 To make Vegan Macaroni Salad, cook macaroni pasta according to package instructions until al dente.
Toss the cooked pasta with chopped vegetables like bell peppers, red onions, and celery, along with a vegan mayonnaise-based dressing made from plant-based mayo, Dijon mustard, apple cider vinegar, and a touch of maple syrup for a creamy and delicious dairy-free salad.
hack + dupe:
Get cheesy with Great Value Artisan Crafted Loaded Bacon Cheddar Macaroni!

10. Pigs in a blanket (our fave DIY cocktail micro wedding appetizer!)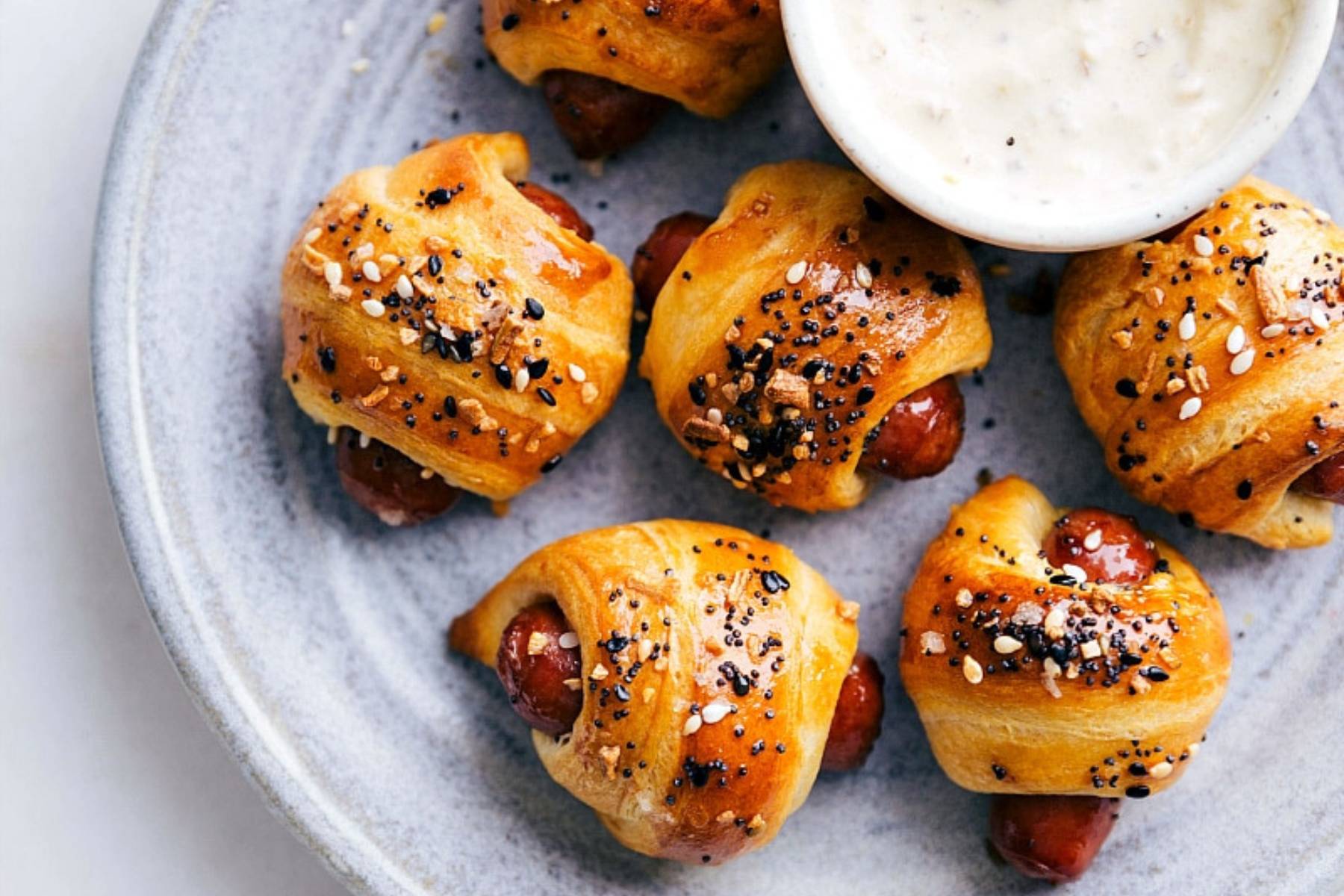 To make pigs in a blanket, wrap cocktail-sized sausages or hot dogs in thin strips of crescent roll dough and bake until golden brown and crispy.
Serve these delightful bite-sized treats with your favorite dipping sauces for a delicious and crowd-pleasing appetizer.
hack + dupe:
Try Farm Rich Cheddar Cheese Bacon Loaded Potato Skins and Delimex Chicken & Cheese Large Flour Taquitos Frozen Snacks.

Plan where you will purchase these products. Having extra is better than coming up short.
Consider the space you have if you are DIY-ing. Do you have enough space to store, prep, and serve these options?
You will most likely need to purchase serving platters and dishes as these are larger portions than usual. Tongs? Chafing dishes?
Are you using real china? Or paper plates? Or perhaps high-quality recyclable plastic or wooden plates and utensils? Napkins?
Also, consider hiring day-of servers to help you circulate food, and essentially serve as bussers as well to avoid any garbage or pile up of dishes.
Lastly, plan for garbage and cleaning as there will be a lot at the end of the event.
There you are! DIY Cocktail Micro Wedding: 20 Easy Appetizer Hacks. 1 of 2. Stay tuned for Part 2 of 2!