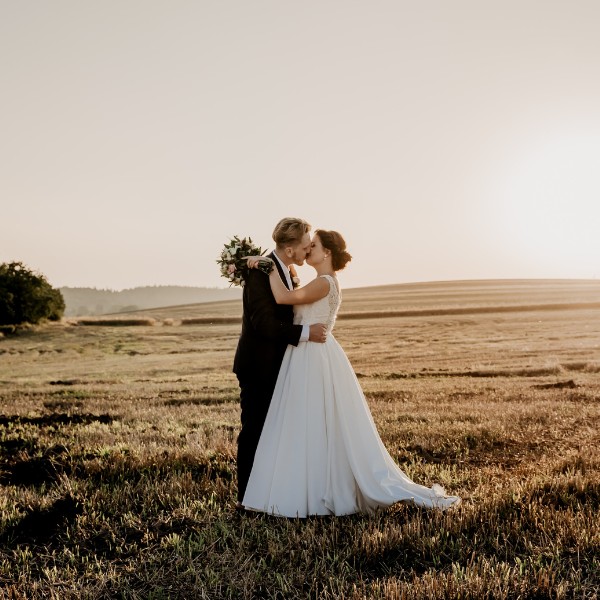 How to Plan a Summer Wedding. Loving the sun! Looking for summer wedding ideas? An outdoor summer wedding? Wedding planning sounds like a breeze, but you will need more breeze especially when you are planning your wedding day during the hot summer months! Dealing with warm weather, most definitely during an outdoor wedding isn't at all just what it looks like.
This site contains affiliate links. For more info, please see our full disclosure. This post has Amazon links and as an Amazon Associate, Wedding Planning Resources earn from qualifying purchases.
Your wedding day and your guests will appreciate these wedding planning tips! Going to need to keep you and your guests cool!
Summer weddings are the most popular! You get stunning pictures in the orange hues of the sunset and the blue sky while you say your vows. The day tends to be longer, which means you somehow feel more 'inclined' to party longer!
But also planning a summer wedding can be tricky. Not only do you have to make appropriate dress choices, but you also take care of the comfort of your guests.
You can fully enjoy a summer wedding with adequate preparation and putting things that we can put in place to beat the heat!
Let's get to it! How to Plan a Summer Wedding!
1. Keep it cool
Summer weddings and events mean scorching heat, lots of sweat, and the inevitable need to cool down.
You can handle these summer challenges with some things you can put in place and prepare for:
Set up spaces with shades. This is a great wedding tip to keep your guests from literally drenched in sweat.
If this is an outdoor setting, be aware of the chair materials that you use. Using metal chairs will be much hotter to sit on than their plastic (with fabric cushion) counterparts. Ensure to keep the guests cool.
Think mini-electric handheld fans or even paper foldable fans as guest favors and give them out to the guests as they arrive (check out more summer welcome gifts here)
Stock your washroom/bathroom kit with disposable cleansing wipes or spray-on deodorants.
Provide ice-cold water with hints of mint or lemon, or have custom cocktails that are more on the hydrating side than the heavy side to keep the guests hydrated. (especially during cocktail hour!)
Ask your venue to arrange (or you can also rent!) mist fans or portable air-conditioners to keep the sitting area cool and breezy.
.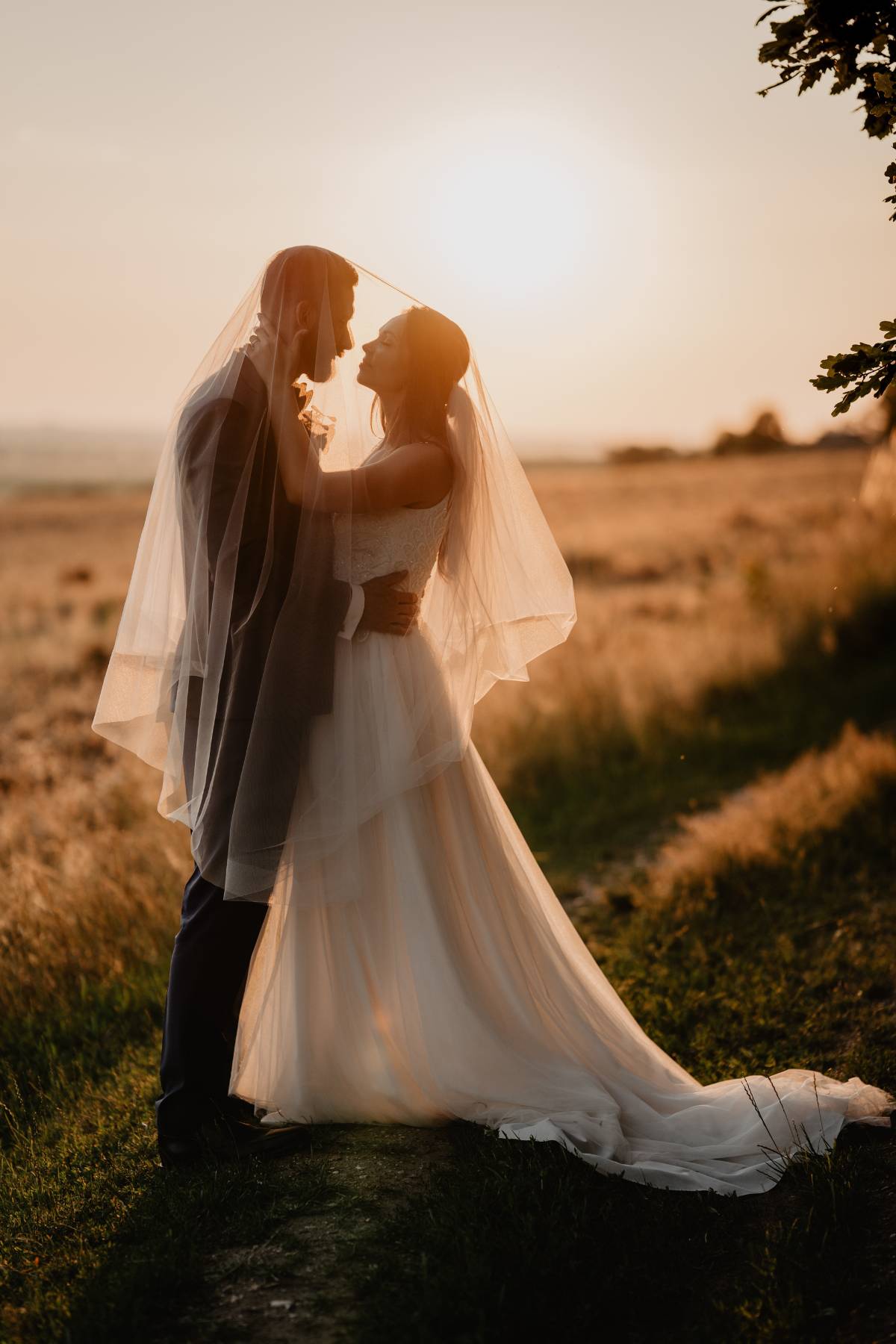 2. Not a heavyweight game
This is definitely not a heavy-weight game! Keeping things light and flowy will definitely help you, and your guests beat the heat!
Choose a flowy, lightweight fabric for your

wedding dress

like silk,

light lace

, and other similar lightweight materials so you can feel the summer air and enjoy it to the fullest!
TIP: If you are in love with heavy gowns, you can still do so by considering

layered/separate

gowns or full

separates

that enable you to take off some layers as you move through the day.
Skip the train of your dress if your reception is in a garden. It would only add dirt and uneasiness to your outfit.
TIP: If you are big on trains, you can also choose a dress that can easily

bustle

.
For tuxedo wearers, opting for a lighter shade that has breathable fabric will help manage the heat!
PRO TIP: If you are DIY-ing some of your wedding flowers, ensure that you pick the ones that will last longer without a water source or when out in the heat. Avoid hydrangeas for bouquets as they wilt really quickly when out of water, especially in the heat.
3. Consult your hair and make-up artist
Plan your hairstyle and makeup, keeping in mind humidity! We definitely want to avoid being sticky and super oily during the day!
Rather than keeping your hair open or going for loose curls, consider tying them up in a loose bun.
TIP: Ask your hair artist how you can transition into the night and maybe let your hair down during reception since you will now be mostly in the comfort of air conditioning.
You can also go for a braided hairstyle or sleek ponytail that keeps your hair off of your face.
You don't want your makeup to melt away till your reception. So it's best to keep it light and natural.
TIP: Again, ask your

make-up artist

how to transition your day make-up into the night to give you that extra oomph!
Have someone (like a mobile hair and make-up artist) come with you as you do your photos. Having a pro with you will help you touch up your makeup and adjust your hair accordingly.
4. Timing helps
Having a summer wedding gives you the advantage of long days so the party can last longer. But it is important to plan your wedding timeline;
Don't plan your

ceremony

or any activity, for that matter, when the sun is high – or during the hottest time of the day.
Prefer cooler hours like in the afternoon or around sunset so you can have your pictures taken in light and the weather/surroundings feel more bearable and manageable.
Don't leave a long gap in your ceremony and

reception

, which keeps the guests waiting in the heat.
TIP: If this is unavoidable, provide activities that they can do during the gap in which they can find a cool place to hang out or a lounge area where they can spend the time waiting.
Also, avoid having your guests walk too far. If need be, provide them a walkway with shade or provide umbrellas (and fans!)
Speak to your florist about the best floral options and designs (especially for your bouquet) that will stand the heat.
Have a handy battery-operated fan with you all the time. Either one of your bridesmaids or groomsmen holds it for you so you can easily access it when you need it.
5. Refresh and Chill
Think of refreshing drinks and food to be served. Your caterer can help you find the most appropriate food for your summer wedding!
Great options like light and easy appetizers, refreshing salads, fish or chicken, and seasonal vegetables.
Make sure the salads are served fresh and cold.
Speak to your

wedding cake designer

and let them know the circumstances as to where your cake will be displayed so that they can suggest the most applicable type of cake, as well as the flavor.
Stock the

bar

. Think

cooling drinks

and treats. Ice cream and popsicles are great treats but ensure they don't get too messy.
.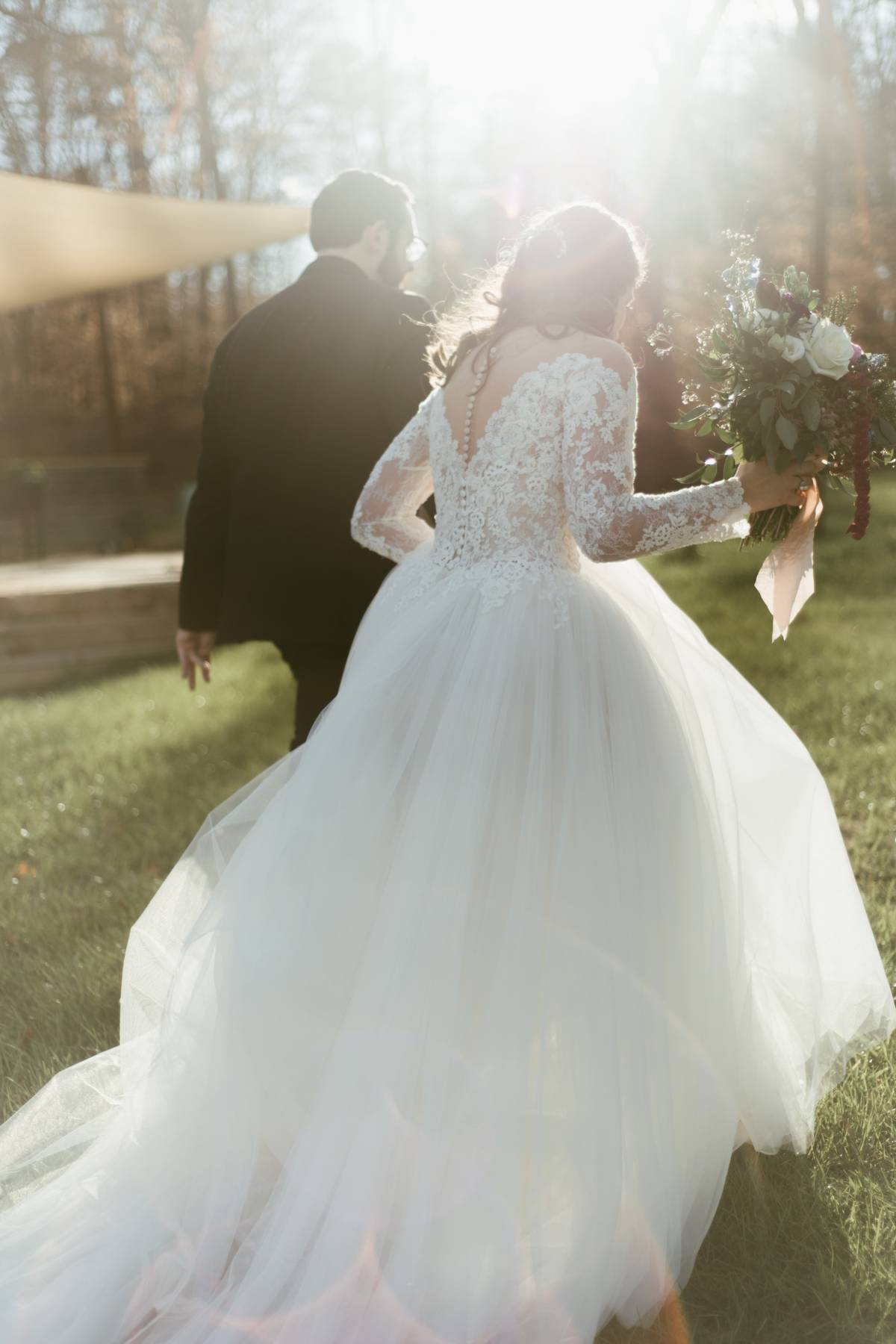 6. Protect and provide extra comfort (important to remember on how to plan a summer wedding!)
Providing accessible products for yourself and your guests will help manage the heat! Prepare mini kits and strategic placement of appliances.
Battery operated fans
Paper fans
Insect repellants
Facial tissues (to wipe sweat!)
Umbrella
Heel protectors (especially for outdoor weddings!)
Personalized ice-cold water bottles (add mini packs of flavoring like lemonade to add extra refreshment!)
Place cooling fans around the most crowded areas (not too much breeze, but more of a cooling effect!)
Consult a wedding planner/consultant to help you come up with suggestions and ideas that will help you manage your summer wedding and keep it "cool!"
There you are! How to Plan a Summer Wedding!
** This post has Amazon links and as an Amazon Associate, Wedding Planning Resources earn from qualifying purchases.