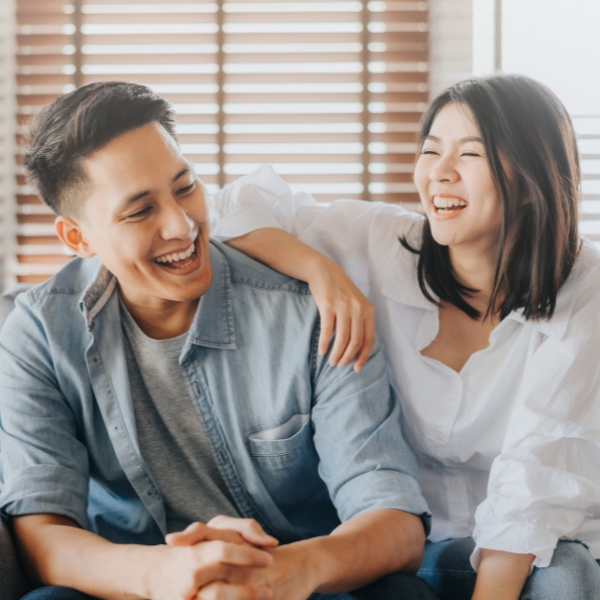 How To Set Wedding Boundaries. Creating healthy boundaries around your dream wedding. Maintaining harmony and respect. Mastering the art of wedding boundaries. The power of "no". Wedding planning with ease and manageable stress.
This site contains affiliate links. For more info, please see our full disclosure.
Your wedding day is undoubtedly one of the most special moments in your life. It is the gathering of both families and friends. As much as it is a beautiful journey, it can have tricky moments as everyone around you would want to be involved and be there for you.
It's important to remember that boundaries are not just for managing conflicts and challenges but also for maintaining your well-being and peace of mind.
When there are boundaries involved, it actually signifies a healthy and respectful relationship.
In this blog, we will explore the art of setting wedding boundaries with insights from psychologists and professionals.
How To Set Wedding Boundaries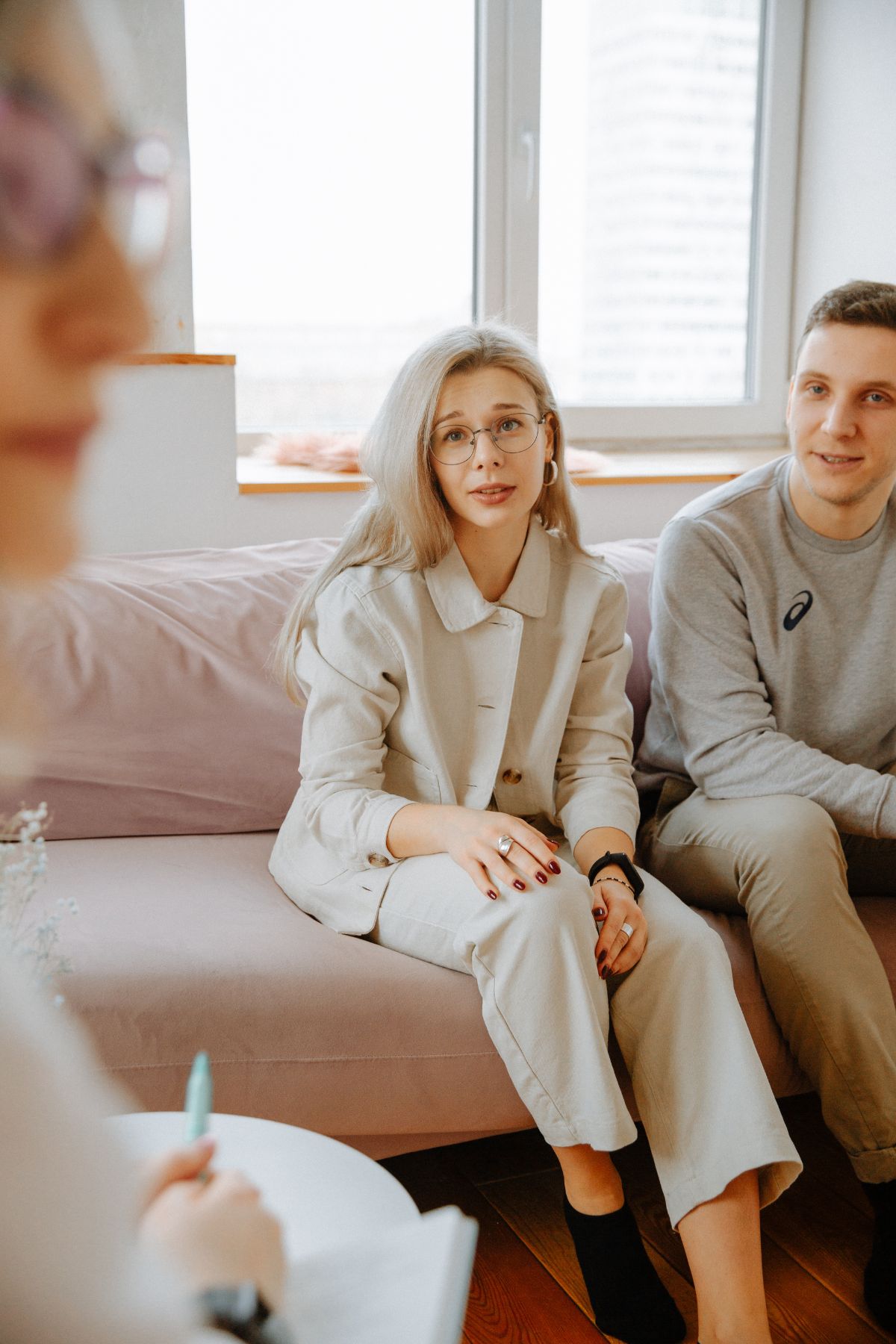 Do you need boundaries?
Setting boundaries begins with recognizing the need for them. Dr. Henry Cloud, a renowned psychologist and author, highlights the importance of boundaries in all aspects of life. In the context of weddings, this means acknowledging your limits and understanding that it's okay to say no.
Dr. Cloud also discussed that "The goal is to preserve relationships while protecting yourself. Unless dealing with severe toxicity or abuse, you owe it to the history you share to try resolving issues first. Assume good intent and approach resetting boundaries as an opportunity for growth. With mutual effort, you can improve the relationship."
Especially with weddings, everyone is filled with excitement and joy. These emotions are a lot to contain and they might come off as overbearing at times, even if they mean well and have the best intentions.
As you are the one leading this wedding planning, it is essential that you and your partner are ready to gracefully and kindly set boundaries.
This will also help you and your partner determine whose expectations are you meeting as a couple. Whose expectations matter? Who are the ones that you would want to satisfy and "make happy" other than you and your partner as a couple?
Discuss this with your partner and make a clear breakdown of your non-negotiables to make it easier to come up with creative solutions for all the other aspects of the wedding.
This also involves who will handle what. If each of you can handle your respective family, the better. This will eliminate any more tension or "tag teaming".
Create responses and scripts with your partner so both of you can have a united front.
Plant seeds very early on
We've talked about this on our The Little Book Of Wedding Planning Ebook Youtube series where it is important to plan seeds early on. Preferably right after getting engaged.
Spread the word about your vision, your style, your goals, and your dreams. Tell them how long you have been dreaming about booking a specific venue or how much you've been waiting for a specific dress to go on sale.
People who love you who know this will have an easier time understanding why you are making the choices that you are making. They know it is aligned with what you've always wanted. And it has nothing to do with disrespecting anyone.
If anything, people who love you and know you already know that these are your goals and pegs. But just in case they don't know, you can let them know at the engagement dinner or maybe at any other lunch or dinner and gently and appropriately insert and mention your thoughts and goals about your wedding.
Remember, you and your partner have the final decision as this is your wedding.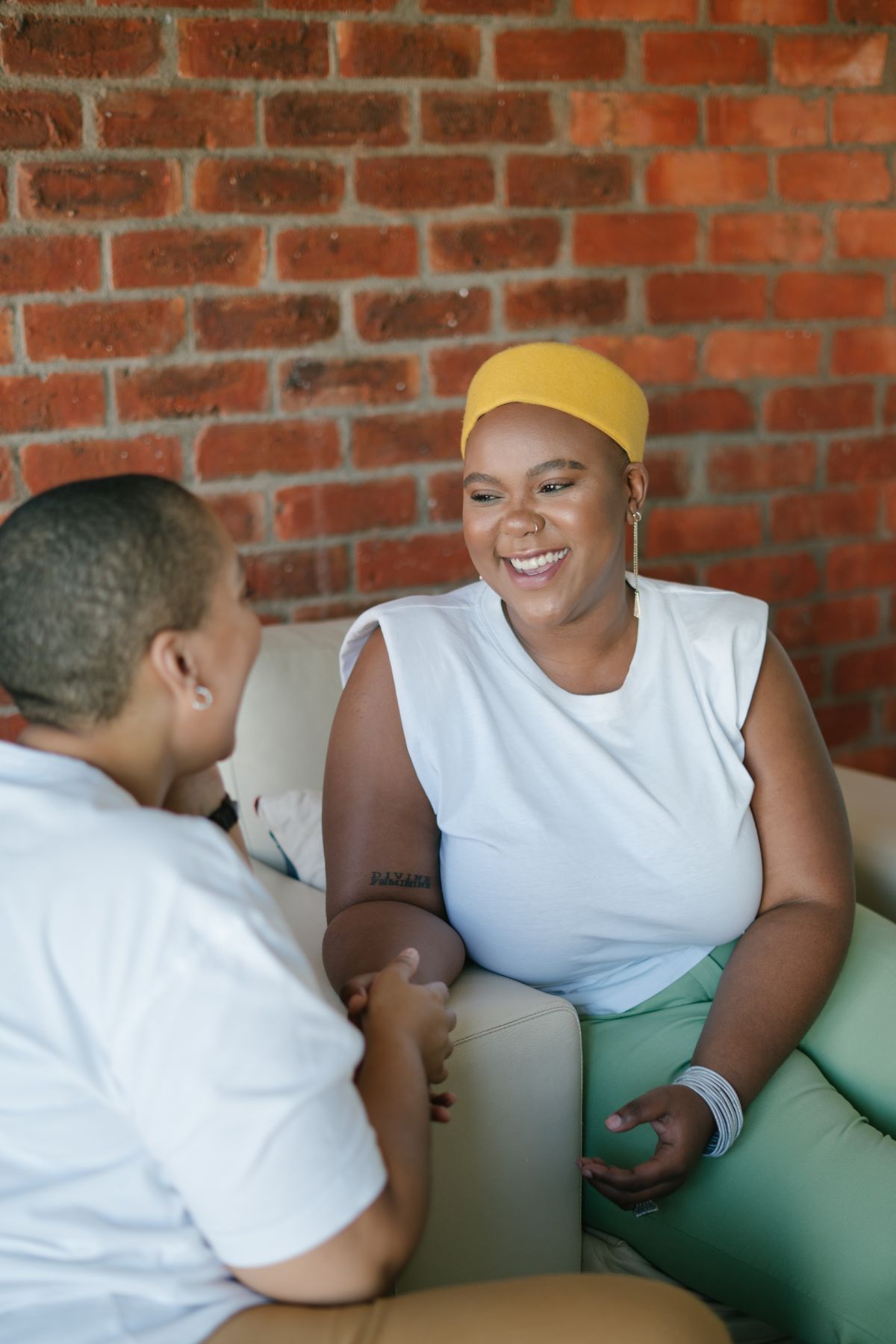 Communicate effectively (how to set wedding boundaries)
Psychologist Dr. Dana Gionta emphasizes the role of open communication. Before setting boundaries, discuss your feelings and expectations with your partner. Be clear about what you both need and want from the wedding planning process. This sets a strong foundation for boundary-setting.
Dr. Dana Gionta discussed in this article that…
"Identifying our limits is the first step to setting healthy boundaries. Often times we are not aware of what our limits are – whether physically, emotionally, mentally, spiritually, or financially. Some people voice their opinions about our lives or choices and make unreasonable expectations of us.
Others hold us responsible for something that is not our responsibility, take advantage of us, do not treat us with respect, or show us little compassion when in pain."
Dr. Henry Cloud also shared steps on how to communicate and start setting boundaries:
"First express your feelings and needs clearly. If needed, impose physical boundaries like taking space. Give choices and consequences for behavior change. Involve third parties like therapists if you're stuck."
Self-care
This has been a recurring theme in similar articles we've written. That shows how it is absolutely a major key to ensuring that you are running on positive energy. Essentially one of the most important pieces on how to set wedding boundaries.
Wedding planning can be overwhelming, and it's easy to get caught up in the chaos. Licensed marriage and family therapist, Katie Lemieux, suggests that self-care should be non-negotiable. Prioritize your well-being by scheduling regular "you" time during the planning process.
RELATED: QUICK SELF-CARE PRACTICES FOR WEDDING STRESS IN 15 MINUTES: 10 TIPS
If you've been here before, you know how we rally around filling your cup. When you do "you" outside wedding planning, you end up being more patient, open, rational, and also able to hold space without getting defensive – even when things are coming at you left, right, and center.
Self-care can also be quickly done by setting "wedding planning days" where there are only specific days that you, your partner, and people around you. This can help you protect your peace better.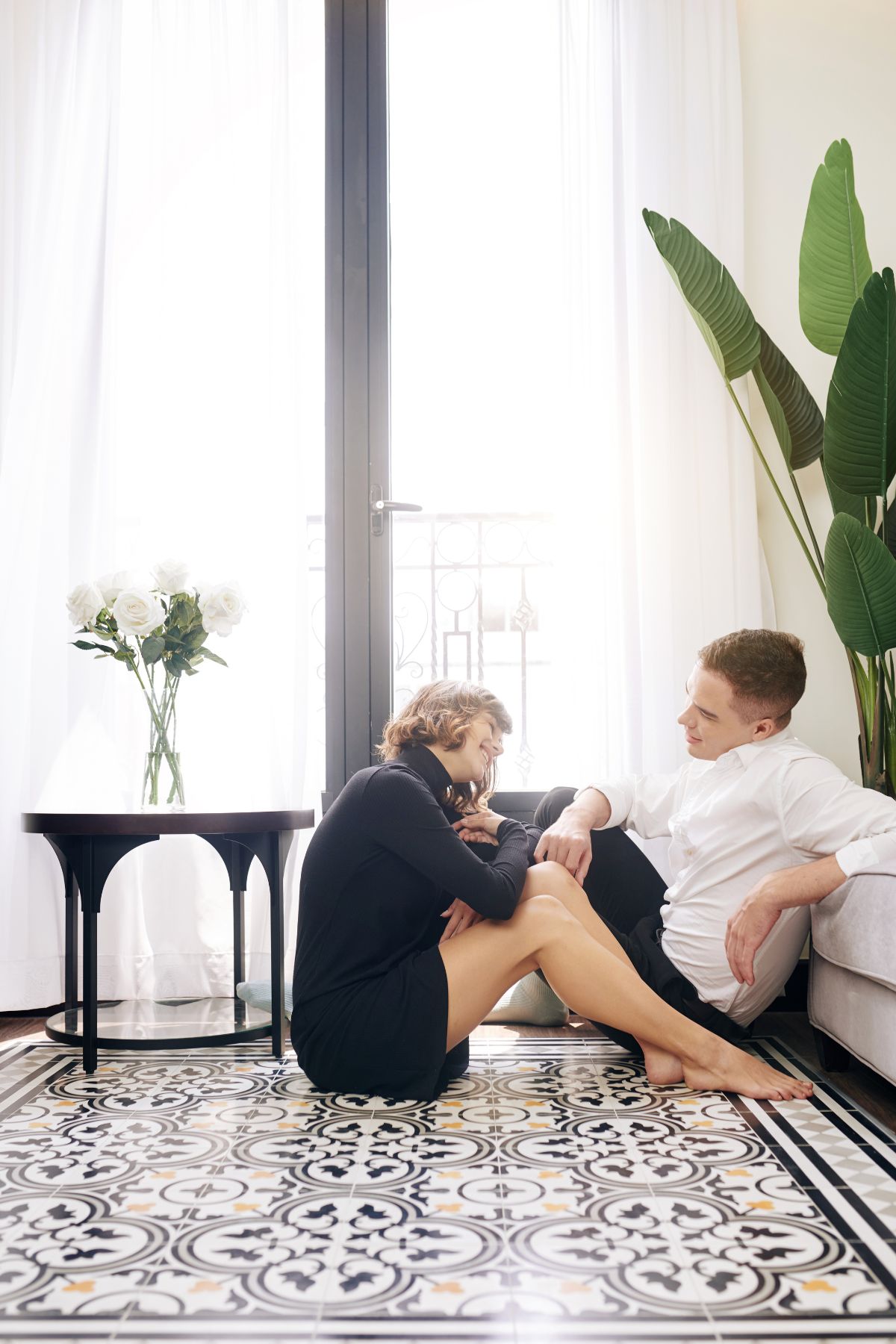 What are your limits?
Set clear limits on your time, energy, and resources. When friends or family offer unsolicited advice or assistance, remember that it's perfectly acceptable to say, "Thank you for the thought. We're doing our best. We'll let you know if we need help." Setting boundaries can help prevent unnecessary stress.
RELATED: WEDDING NEGATIVITY: 10 STRATEGIES TO PROTECT YOURSELF
This is not to say that you are going to start treating them rudely and isolating them. It's actually the opposite. You are letting them know that you would love to have them and enjoy the time with them without worrying about the wedding.
Setting limits and exposure to them will help the relationship keep a positive energy. If you already know that there might be some people in your lives who just know what buttons to push or are just not listening enough to the boundaries you have set, you can creatively navigate around it by limiting exposure.
Perhaps instead of having a full dinner with them, come over around dessert time as you might be coming from a "meeting" (wink wink) – or you can also "quickly" drop by since you have to finish a "project at work" (wink wink).
When the exposure is limited and you are able to set the limit in a creative way that will work for you and still be kind to others, you can be more present and love them better without getting "annoyed."
Flexibility
It is also important to be open to discussion on some things and be open to other ideas. Another important point on how to set wedding boundaries.
No, this doesn't mean you will compromise your non-negotiables, but it only means that all other things are pretty much okay to be negotiated since you already have "yours" – remember how we talked about self-care and filling your cup earlier?
Small little details and other things about your wedding tend to be easier to let go of and have others get involved and perhaps even decide on them.
You would still want to have special people in your lives and family involved in a way that is reasonable and fair to you and your partner.
Delegate Clearly
As a wedding planner and designer, CLEAR delegation has helped our couples thrive within a very involved family and friends circle.
For example, instead of saying "Auntie Janet, will you be okay setting up the centerpieces?"
You can clearly set the expectation in your question and let the person decide if they are able to help you with it or not.
"Auntie Janet, we have 20 centerpieces, it will be a small flower arrangement in a 5" glass vase, do you think it's something you can help us with? We want to make sure you're comfortable with what we're asking. If not, that's okay too."
Or it can also sound something like this "Sarah (mom-in-law), we know you wanted to pick the menu for the wedding and we totally love that thought. We've already decided that we will have steak as the main, but we'd love to have your input on the appetizer and dessert."
Being specific and providing choices on what others can be involved in, as well as letting them know what has been "decided" already will help with boundary setting better.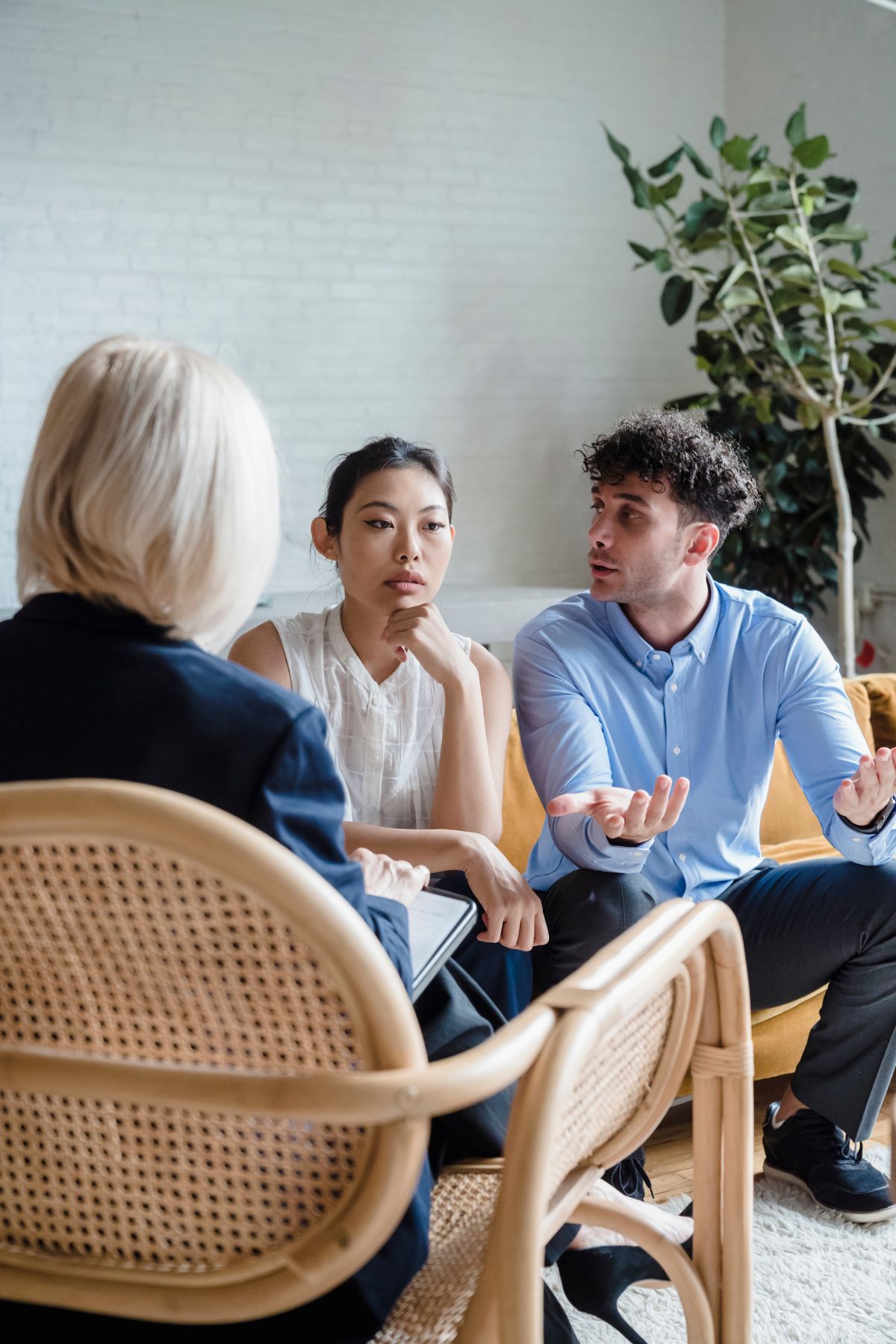 Practice (how to set wedding boundaries)
This whole boundary setting can be challenging if you have not "done" anything like this before. Or if you have always been a people pleaser.
I didn't even want to say people pleaser because sometimes we don't really mean to people please, but it's just because we associate love with other people being happy around us when we do things they want.
Of course, we love to serve and have people involved, but it is also important to be conscious to check if you are running on an empty cup and if you are essentially giving more than what you can actually afford (emotionally, mentally, physically, spiritually, and financially.)
You can start practicing simple things and generic lines. For example, you are invited to someone's birthday dinner. It's not a very close friend, but that person is somewhat your friend.
Maybe you wanted to go, why not? But your fave TV show is airing that night and there's already a huge project you're working on, do you really have the mental bandwidth and energy to go? Will that engagement with friends be a good break for you?
Here are some responses and scenarios that you can use and rephrase as needed:
HARD NO: "Sounds fun, I'll be sure to greet her Happy Birthday, but I'll have to pass. I already had plans."
NICE NO: "How exciting, I'll buy her coffee next time I see her, but I won't be able to make it. I already had plans."
SEMI YES: "I can't stay, but I'll drop by and drop off my gift to say hi to everyone before I head to my original plan."
HARD YES BUT WITH LIMITED EXPOSURE: "Sounds exciting! Love to celebrate with you guys. I'll have to leave early because of other plans, but I'll have dinner with everyone."
When it comes to wedding planning, we've already provided some samples earlier in this article, but here are some more that you can use:
"Oh wow! That's such a great idea! I already booked the cake designer, but if you'd like to bake cookies or cupcakes, I can serve it at the bridal shower, if that's something you're interested in!"
"I'm sure grey suits will look great, but we've already bought black for the ceremony and reception. If you like, I can switch during the party after the reception."
"Yellow wouldn't work with our pastel theme at the wedding, but if you'd like, we can have something yellow incorporated at the rehearsal dinner."
These samples are saying no, but giving choices and essentially having them still involved, especially if they are special to you. But if you want to say no straight up, you can definitely do so.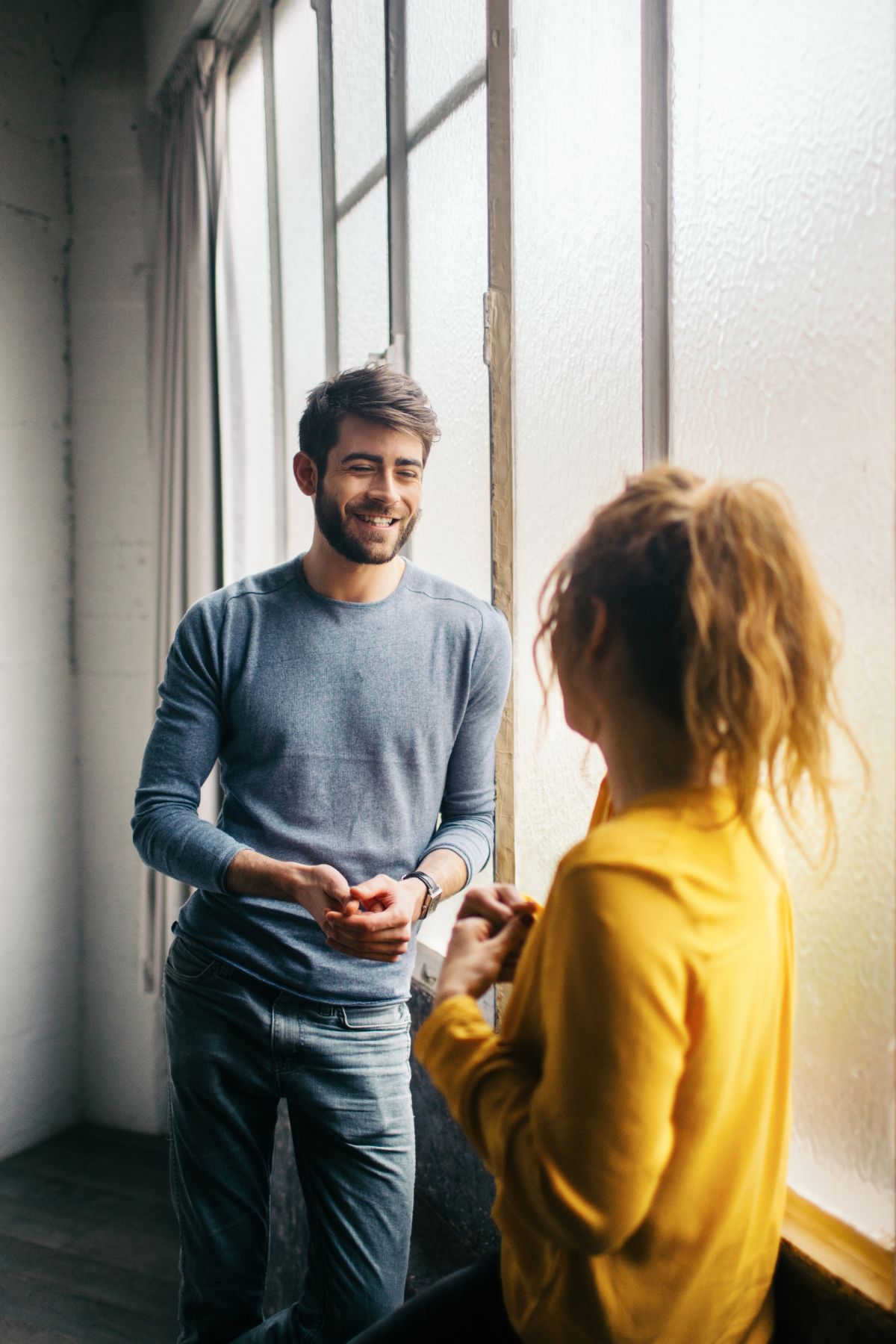 Professionals can help
Wedding planning stress can sometimes be overwhelming. If you find that setting boundaries is becoming increasingly difficult, don't hesitate to seek professional guidance. A therapist or counselor can provide you with the tools and strategies you need to manage stress and relationships during this period.
Wedding planners and consultants can also help come up with creative ideas to help navigate differences in style and opinion to help everyone involved get a "piece" of the wedding.
〰️ Setting wedding boundaries is not about shutting people out but about preserving your well-being and the harmony of your journey.
There is no need to feel guilt about setting boundaries. Remember, there are many things we cannot control, but we do have the power to set boundaries and navigate around challenges and conflicts by using kind, graceful, and creative approaches that will help keep the peace.
This practice also strengthens relationships as everyone feels respected, heard, and seen.
There you are lovelies! How To Set Wedding Boundaries!