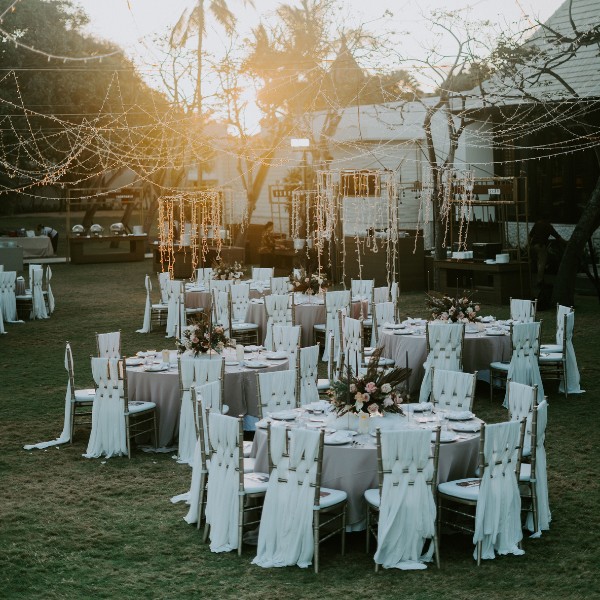 How To Plan A Backyard Wedding. Love Outdoor Settings? Getting married? Considering an at-home wedding in your backyard, where you'll hold your wedding ceremony and wedding reception? Planning a backyard wedding? You got to the right place!
Probably thinking about how to create a dancefloor for your backyard wedding reception? Not to worry! We got wedding planning tips to help you pull off the best backyard wedding reception!
How To Plan A Backyard Wedding:
This site contains affiliate links. For more info, please see our full disclosure.
Planning a backyard wedding
Backyard weddings (at-home!) are lovely—they are intimate and often have a relaxed and sentimental feel. Besides, they have a lot of pros, some cash savings, flexibility, and convenience.
While there are plenty of advantages, planning a backyard wedding also has some cons, and like all special events, it requires a lot of work and preparation.
So, to help you organize your big day, we made a quick guide to help you plan your dream backyard wedding.
It is also good to mention that a backyard wedding isn't as cheap as the "common" perception. As a matter of fact, it can add up quickly and end up being pricey. So This will depend on a lot of factors.
Meanwhile, you will save some cash if you already have a finished backyard and are prepped or ready to hold gatherings.
But if it is not, there will be many things to consider for it to be "event ready."
Not to worry, we are here to share steps on how to plan a backyard wedding, and you can go over your options and what will work best for your circumstance.
We've rounded up these top tips to help you plan a backyard wedding!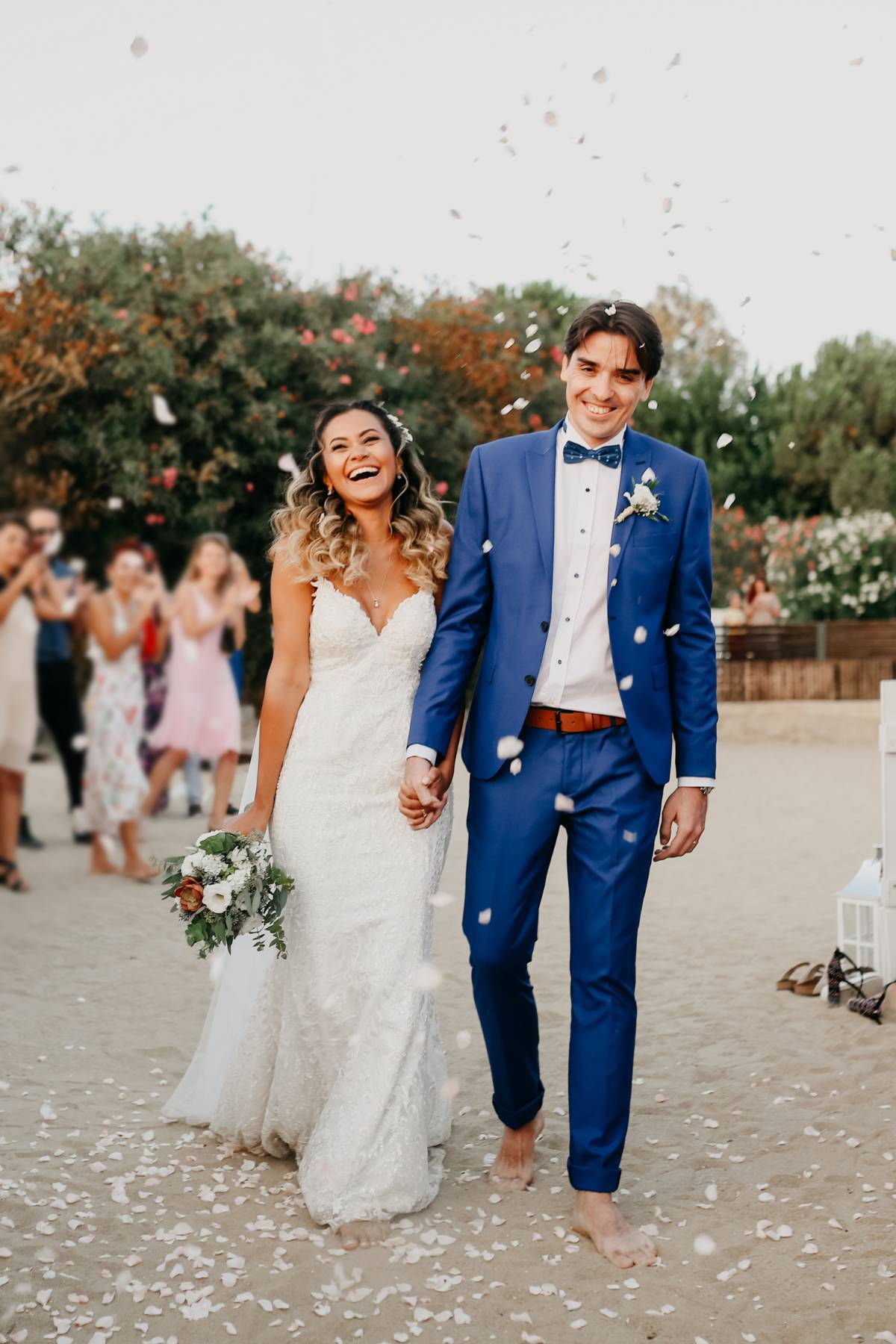 1. Consult a wedding planner
Even if you are not planning on hiring a full wedding planner, speak to a wedding consultant to help you organize your thoughts and plans – according to your budget and vision. This can also help you with the execution moving forward.
Speaking to a pro puts many things in perspective and gives you pro insights to help you move forward with your planning, ensuring you got the process working for you, especially if you are DIY-ing aspects of your wedding.
Later on, as you start putting things together and think you will need more help, you can consider hiring a day-of coordinator.
〰️ PRO TIP #1 on how to plan a backyard wedding
Create your own wedding email. Create an email account specifically for your wedding – "the.wedding.joe.and.jane@gmail.com" (this is just an example).
This will help you put everything together in one place. Also, manage the calendar for bookings and deadlines.
When you book appts on your wedding email calendar, invite your personal email so you can also see them on your personal calendar!
Meanwhile, Having a separate personal/work and wedding email will make you more focused and organized!
〰️ PRO TIP #2: Backyard Wedding
Start your own wedding planning binder (download free here), and write down what you are working with.
Above all, list most of the things that you are working with for your backyard wedding.
So this will make it easier for you and your wedding planner/consultant to come up with wedding ideas and create a more elaborate rental list that you will need. Even maybe carve up ideas where you put a dance floor, or if it is at all possible.
Here's what it can look like:
30 ft. x 15 ft. of usable open area – soil and grass – unfinished flooring
10 ft. x 6 ft. covered area
2 houses nearby the backyard
Having a professional assess the space you are working with will help you come up with ideas, and from there, you can decide if a backyard wedding is indeed a good choice for you.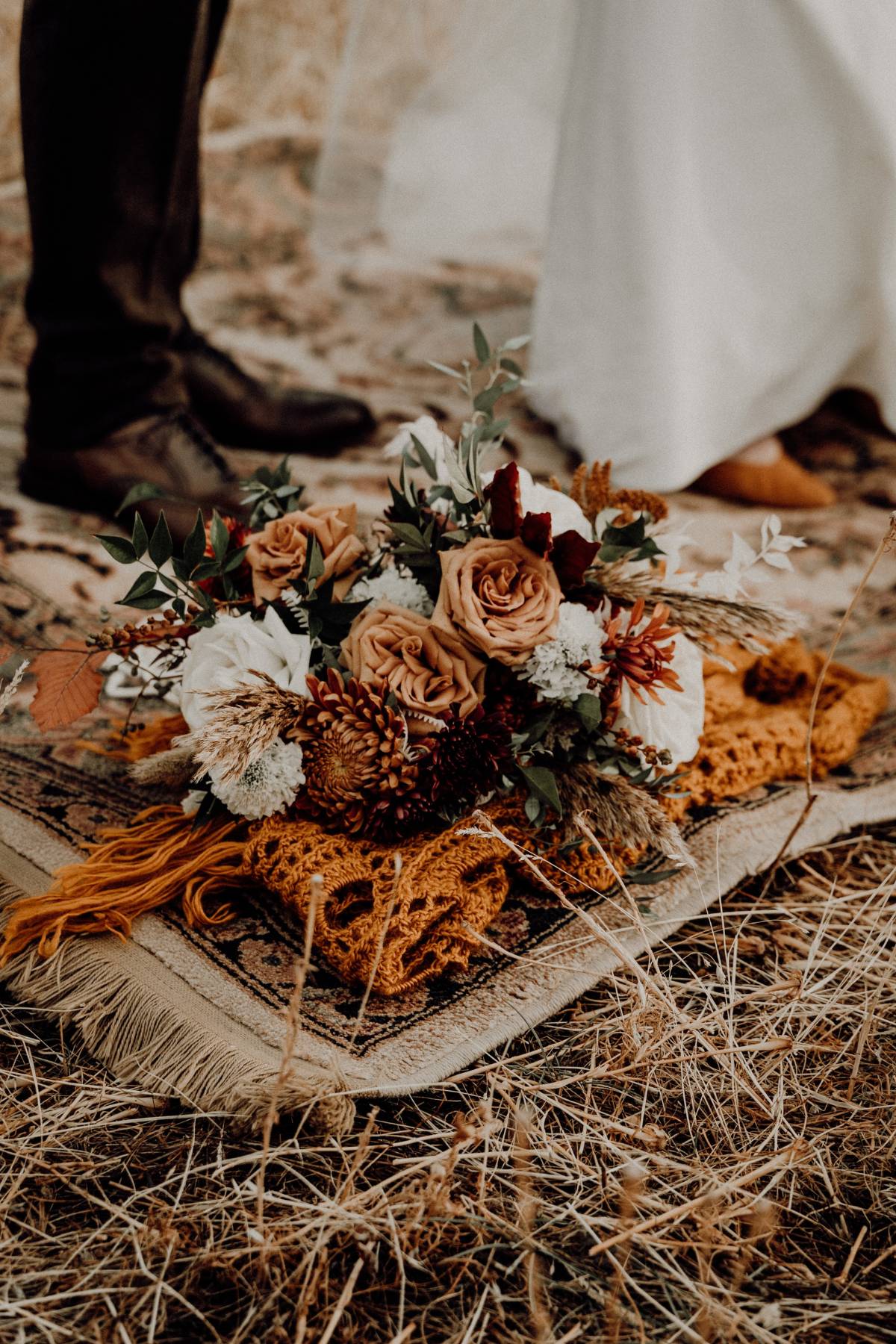 2. Space
Most importantly, the first major wedding planning detail you have to settle when planning a backyard wedding is the space or area you are working with and if it is enough to handle your guest count.
Assess if you are able to do all events in your backyard, including cocktail hour, ceremony, and reception.
〰️ MEASURE
Does your backyard have enough area to hold your guests and have separate zones for the ceremony and reception?
Will your space allow for a sit-down dinner, or is it better to have a cocktail wedding? What are the areas that need to be cleared?
Are you considering hiring a landscaper to prepare your lawn for a Backyard Wedding? or having a company lay down temporary flooring if needed?
〰️ FLOORING
Depending on your theme, it might be helpful to have flooring to ensure guests can walk easily. There are rental floorings that usually come along with tent rentals, which should also be considered. More about tents discussed later on.
〰️ PREP AREAS
Besides the space for the main event, you also need to allot a section for your vendors to set up, such as a food prep area.
〰️ POWER
As you need more power supply for your event (lights, sound system, etc.), you may need to rent a generator to carry the extra electricity load you will need.
SIDE NOTE: If you are doing a fall wedding in your backyard, you will need outdoor heaters, and you will definitely need specific power requirements for that!
〰️ WASHROOM/S
Do you have enough facilities to keep your guests comfortable at Weddings? Check if there is a need to rent portable potties (upscale ones) or if your guest room is nearby; you can also use that.
You can add personal touches to the comfort rooms, such as placing breath mints, sanitizers, or proper hand-washing reminders (very timely!).
〰️ WASHROOM TIPS
Get automatic sanitizer misters that spray the space/washroom. Also, stock a lot of disinfectants and sanitizers. A working sink is essential as hand washing is still the best for hygiene.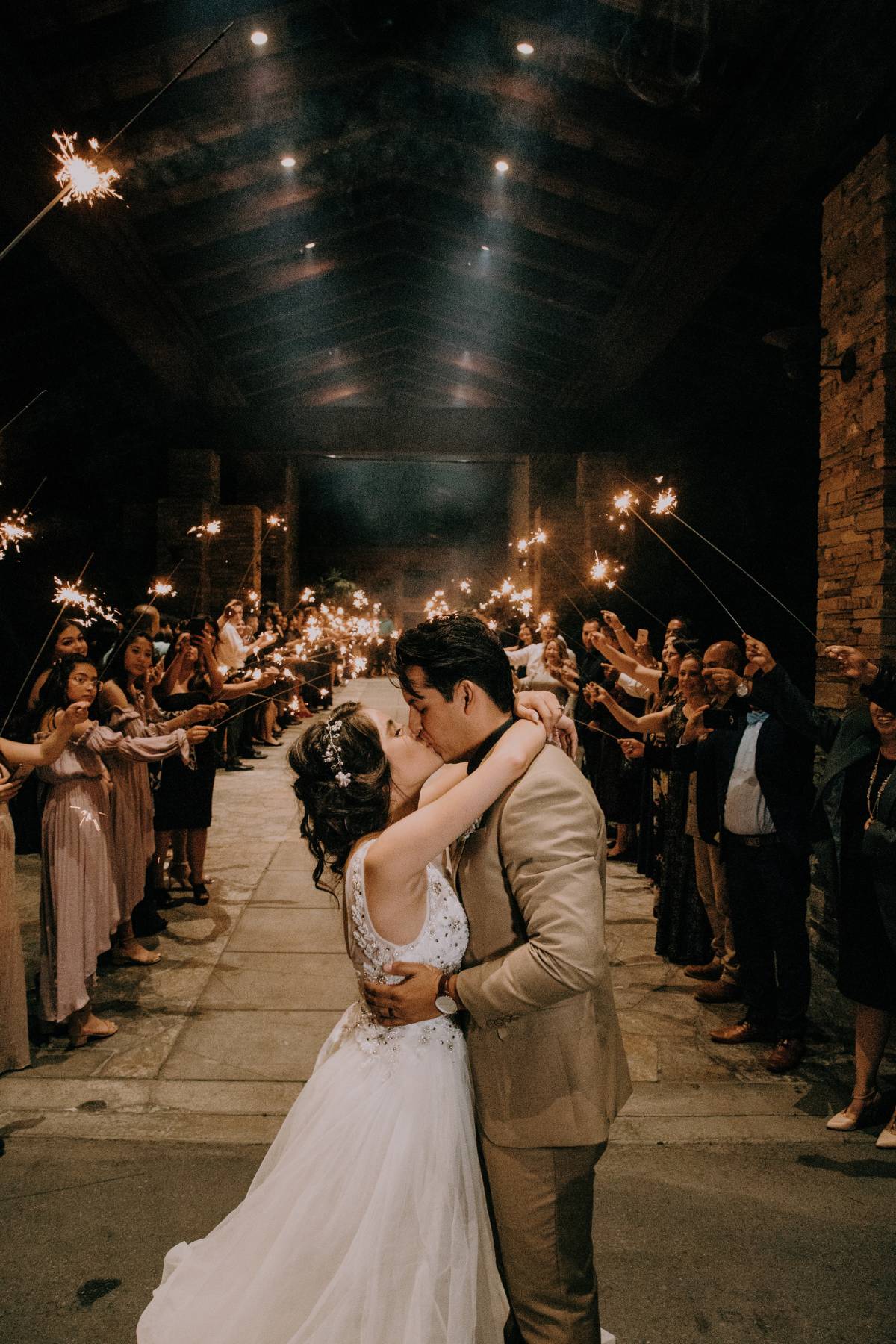 3. Secure Permits
Before you set anything in stone and make deposits for suppliers, ensure that you have the required at-home event permits in order.
In addition, there may be prior inspections (e.g., fire safety, electrical, etc.) needed and health protocols to meet before throwing a celebration in your backyard.
It is also a good idea to notify your neighbors about planning a backyard wedding well in advance.
Remember that you might want to consider having coverage, like wedding/event insurance, to give you extra peace of mind if you are serving alcohol.
4. Consider Timings for Backyard Wedding
Speaking of neighbors, the timeline of your backyard wedding is also something to plan for. If you are playing music (which you will be!), consider options like silent parties to help minimize the noise.
In short, you don't want to be a nuisance to the people next door because your party lasted up to the wee hours.
Also, since this is a home wedding outdoors, getting the best lighting (photographers call this "the magic hour") during the most important part of your event is key to getting beautiful photos, so timing is something you need to consider.
In addition, if you are hosting this during summer, check on the sun's position and how it will affect the night. As you know, the sun sets later in the summer.
Time your wedding accordingly to get the best of the outdoors!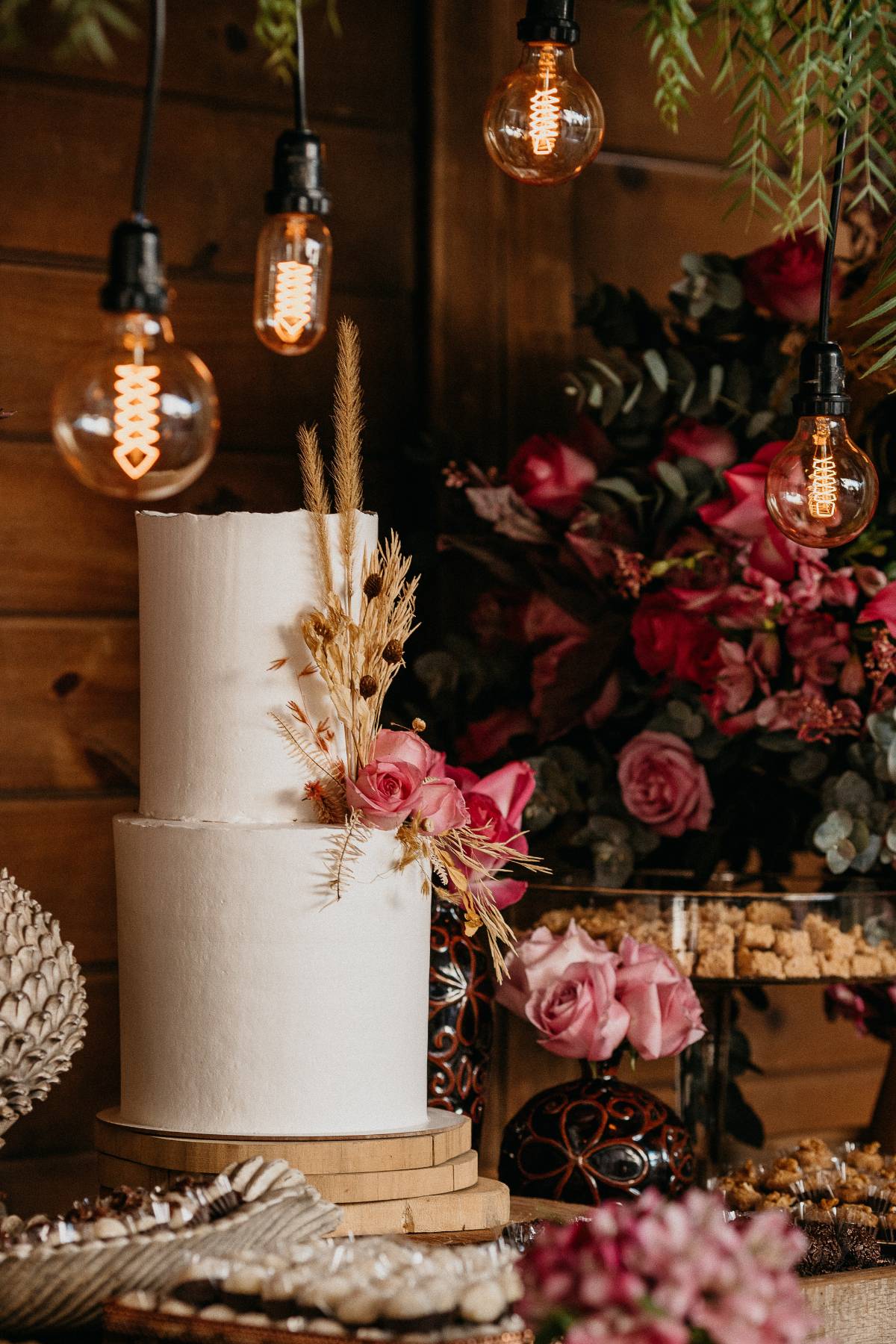 5. Source Vendors
Besides hiring the essentials for a wedding (caterer, photographer, etc.), also make a list of other rentals that you may need for your backyard wedding, such as:
(side note: we've added product suggestions that you can reuse for future events or have as part of your home decor!)
〰️ CATERER
It is important to find the right caterer for your backyard wedding.
Because a great caterer will be able to provide suggestions for a great menu that is not only budget-friendly but also works with the space you have.
They have to look at what you have and how they will prep, circulate, serve, and clean up. So they do need a large area to work with and execute.
If your caterer is able to prep food from their own commissary and then "heat" them up as they get to your place, the better.
〰️ CEREMONY & RECEPTION CHAIRS & LINENS
If you prefer not to set up the flooring, avoid very long linens that are over so it won't get dirty as much; the ones that simply go all the way to the bottom of the table work.
But if you have set up some type of flooring, long draping linens will look great!
Consider rectangular tables for weddings instead of rounds to maximize the seating and backyard area.
〰️ DECOR
If you are having a micro or intimate wedding in your backyard, consider looking for items that you can keep and re-use in the home after!
Likewise, Dried flowers are great for this! Simple vases with dried flowers cut in varying heights – will elevate the look of your tables!
Fill in the vase with crystals or something heavy to add weight to ensure that it won't be blown away in case it does get windy.
Easy and affordable centerpieces like greenery and candles are also great options!
〰️ TABLE FLATWARE, GLASSWARE & ACCESSORIES
Most of these are better off, especially the flatware, glassware, and accessories, so you won't have to worry about setting up and cleaning.
Work with rental companies that can offer all your needs to save on set-up, deliveries, and pick-up fees.
〰️ POOL DECOR (Backyard Wedding PRO TIP:)
If you have a pool, it will be great to add some decor details like some floaties.
〰️ PHOTOGRAPHER FOR BACKYARD WEDDING
We always say a great photographer is worth the investment!
But you can also add extra fun things for your guests like instant cameras. But for the professional photos themselves, hiring a pro is the best way to go!
〰️ BAR SERVICE
This does not have to be very elaborate. For instance, check out our easy sangria bar post! Or you can also set up your signature welcome drinks easily for your guests!
〰️ CAKE + DESSERTS
These things can be as simple as a small one-tiered cake or for instance, brownies for dessert! Remember, presentation is everything and will change the game!
Wedding cake alternatives might also work for you.
〰️ LIGHTS & SOUNDS
Lighting at night is definitely a must! Likewise, You can strategically have string lights hanging that will double as decor!
〰️ OUTDOOR HEATER
As necessary, it does get breezy around nighttime. Check the power ratings needed to plug in more than one heater.
〰️ PEST CONTROL
This can come in different forms, whether bug repellants or putting up citronella candles around the tables/area that double as decor!
〰️ DANCE FLOOR
This might not be necessary if you are having a micro or intimate event since you can dance anywhere around your group!
〰️ DJ + ENTERTAINMENT
Make it a fun party with lots of dancing! Consider silent dance parties! So hiring a pro will definitely be a great advantage!
You can DJ your own wedding with a playlist or also hire a pro DJ to set up at your space.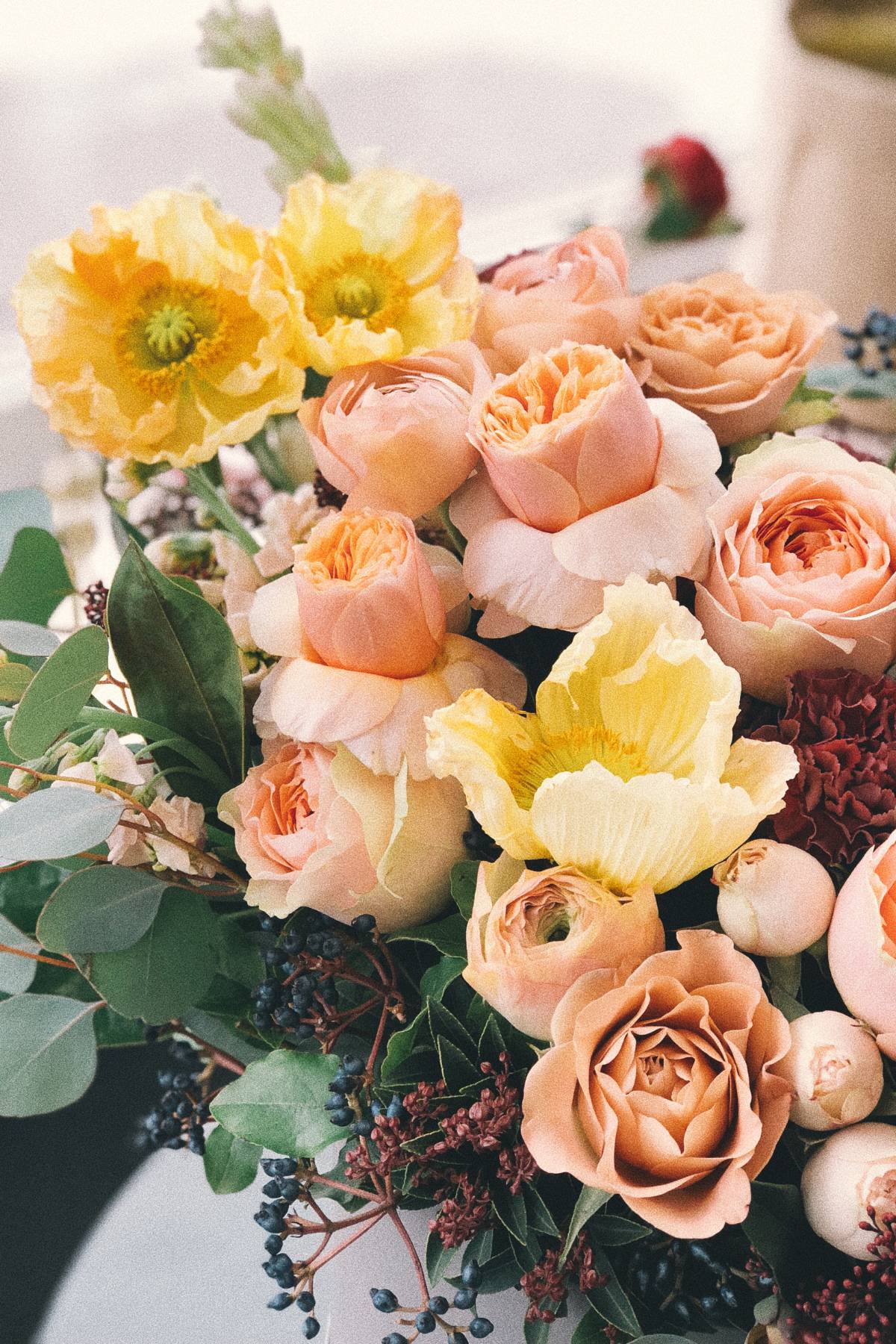 〰️ TENT
It is always a great idea to have; even if the weather says it will be a nice, cool, and dry day, there is still no guarantee.
Having a tent makes it easier altogether to ensure that your guests are "protected."
〰️ PORTABLE RESTROOM/S
A nicer portable restroom option that you can rent, not the usual ones you see on construction sites, there are actually upscale). So don't forget to add sanitizing stations!
〰️ ELECTRICIANS & GENERATORS
As necessary, consult your local electrician when planning to plugin.
Ensure to have all the vendors who will plug in accounted for, such as hiring a small piece band that might need speakers or looking for outdoor lighting that might need more power than usual.
Speak to a pro to confirm if you have enough power supply for lighting, sound equipment, and any other electrical needs during the event.
〰️ SIGNS
Consider having proper signage as to how your guests can find something and know what is currently happening. i.e., washroom, program, etc.
〰️ PHOTOBOOTH
Create something fun for your guests like a DIY photobooth! Have activities that can occupy them and keep them engaged, as well as entertained!
〰️ PARKING FOR BACKYARD WEDDING
Check on where your guests can park. Or other car-pooling options that you can suggest.
〰️ GARBAGE
Prepare to have a lot of garbage. Dedicate space or classy and elegant disposal bins, especially if you are using disposable utensils and plates.
Or you can also hire help to get you organized with this.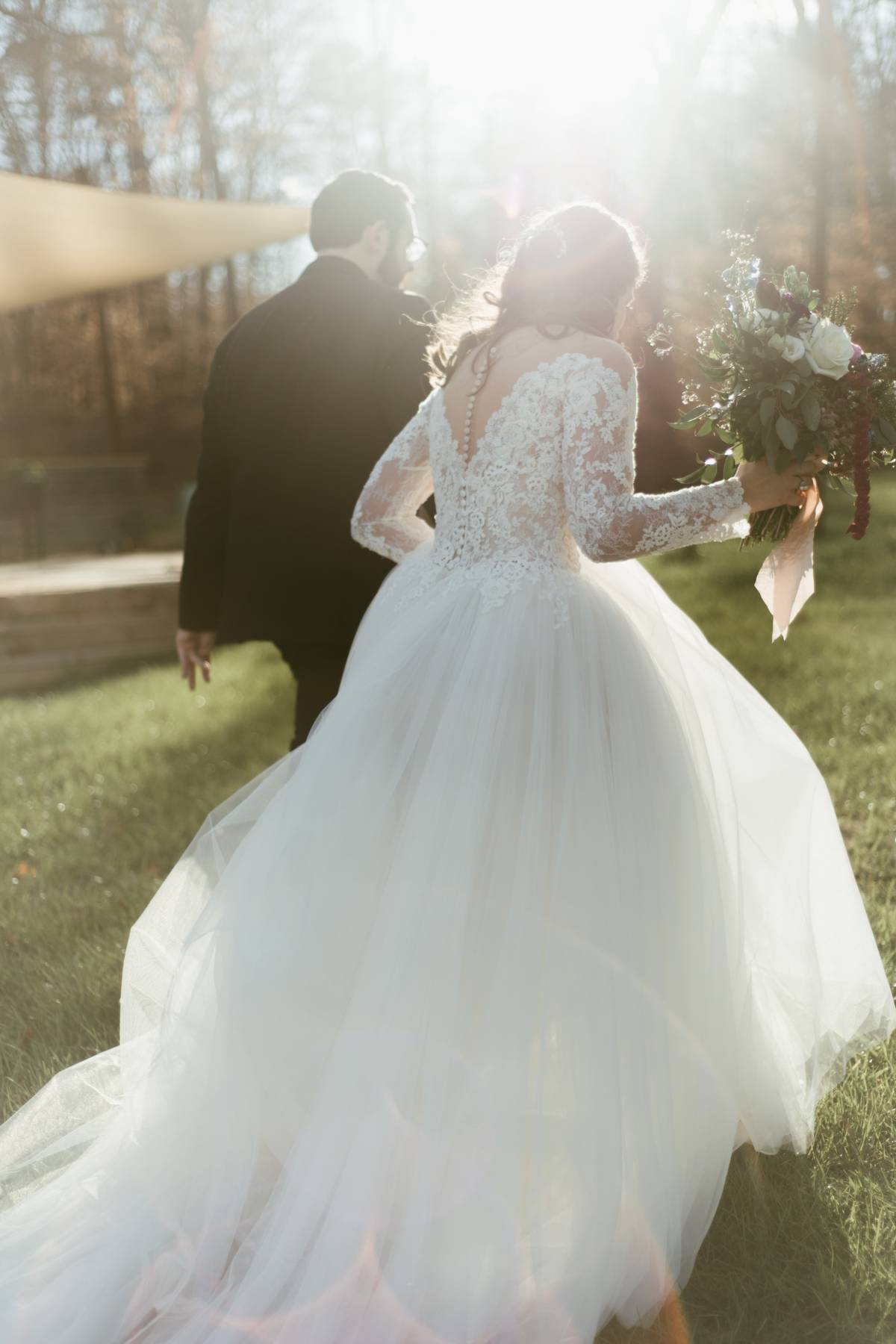 6. DIY Where and When you can
Since you are planning a backyard wedding, you will most likely not want people in and out. DIY where you can PRE-wedding. On the day of the wedding, hire help to finish the execution.
Make sure they can easily go through the backyard instead of inside the house.
Remember that even if you have done an amazing job planning a backyard wedding, you will still need help with the execution, to which we advise hiring staff to handle the rest on your wedding day.
7. Don't Forget Pro Photos
Even if you are DIY-ing your wedding in your backyard, we always suggest hiring a professional photographer.
Any professional photographer will make any event look like a million dollars and will leave you with amazing memories through phenomenal photos.
Don't underestimate how a great photographer can help preserve memories of your wedding! This is definitely worth investing in!
8. Day-of Backyard Wedding Timeline
Creating a day-of timeline is necessary. Because it helps the day have a better flow. Most events (especially weddings!) have a lot of moving parts.
Giving yourself, vendors, and the team a schedule/time frame to work with will make them independent and not always go to you for questions.
If you feel techie, you can also set up your wedding to be virtual to reach more people!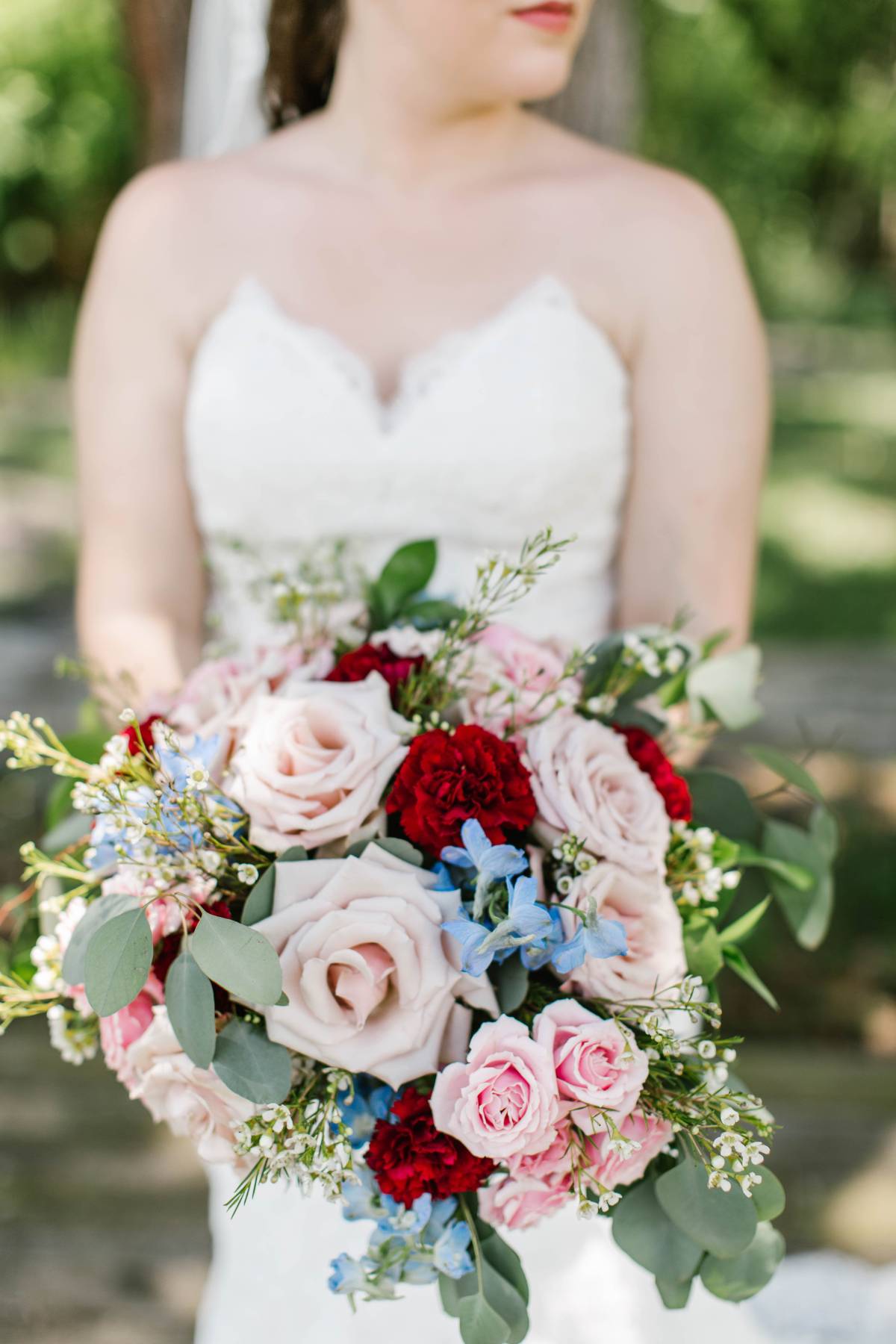 9. Expect the Unexpected
As with any other event, you must have a backup plan, especially because your big day will be outdoors, and the weather could be unpredictable.
Therefore, it would be wise to prepare a covered area, like a tent, or inside your home in case of bad weather.
If you opt-out of hiring a backyard wedding planner or coordinator but need a server, set-up help, and/or bartender, there are staffing companies, where you can hire help directly and not worry about other things needed to be executed on the day of the event.
Also, POST WEDDING, consider hiring professional cleaners (and disinfecting!) to ensure your space is clean after the gathering!
To think about:
Does it make more sense for you to hold the wedding inside the house and move the furniture temporarily into storage than setting up the backyard, complete with all the necessary tent and floorings?
Will you save more? Are you saving some logistical stress? Just something that you might want to consider and think about to evaluate if it is worth it to plan a backyard wedding.
There you are! Tips on How To Plan A Backyard Wedding!