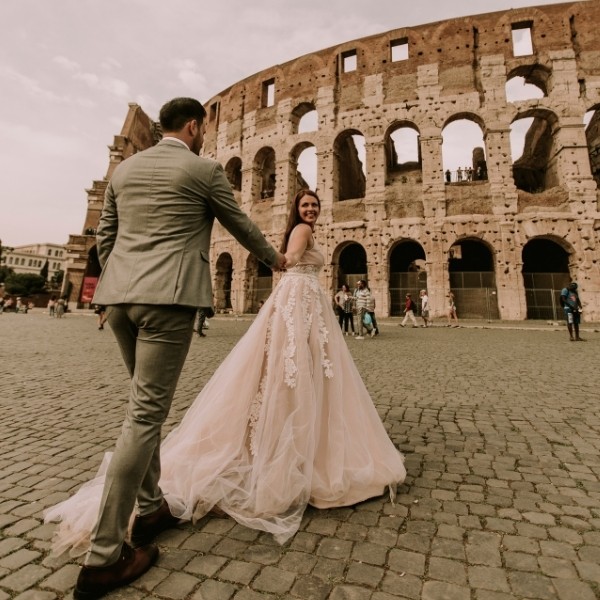 Next destination, please! Wedding Elopement Ideas + Locations. Planning to do a wedding elopement? Wondering what locations to consider? Or maybe how to work around all your ideas to arrive at the best one that matches your dream and budget? In this guide, we are sharing wedding elopement ideas and locations!
Elopement isn't all about running away and getting married secretly. Instead, we're talking about a "micro destination wedding" type of elopement!
"Destination" can be anywhere outside your home!
2 main things we always suggest for elopement:
Find a destination with great accommodations and surrounding areas that will also be great for your photo shoot and honeymoon adventure!
Work with a photographer that can travel with you. Although it is great to work with a local (destination) photographer, working with someone you have had an "engagement session" makes you feel comfortable and at ease instead of working with someone you have not worked with before. If you can work around online sessions with a local (destination) photographer, then things might be more comfortable for you on the day of your wedding!
Wedding Elopement Ideas + Locations
1. Ultimate Dream Destination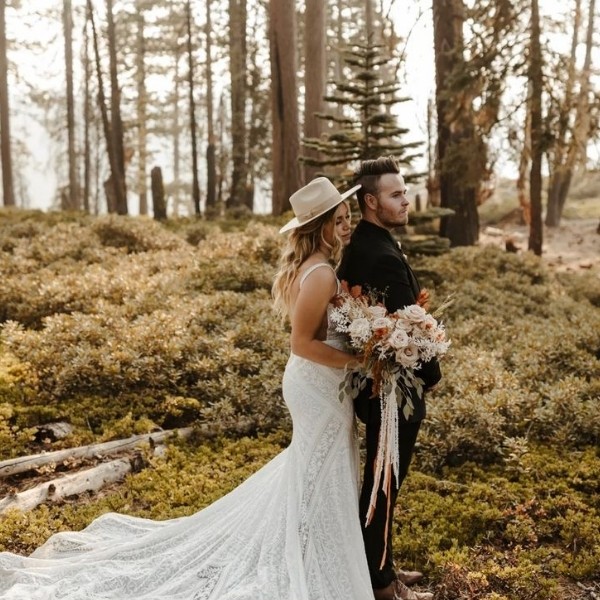 Why not consider going somewhere amazing? If you have this ultimate dream destination that you and your partner have always dreamed of going to, why not do it and get married there?
Check this destination off your bucket list! The best thing? You already eloped there, and you can stay longer and also celebrate your honeymoon!
2. Million Dollar View (this is one of our fave wedding elopement ideas!)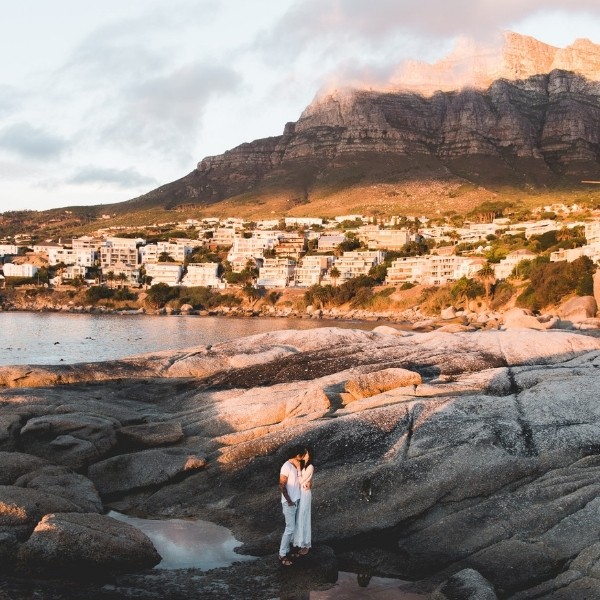 If you find accommodations like hotels that are close by with amazing views, then you are gold! Choose a hotel that can also offer not just accommodation but great views within a close-by radius.
3. Ain't no mountain high enough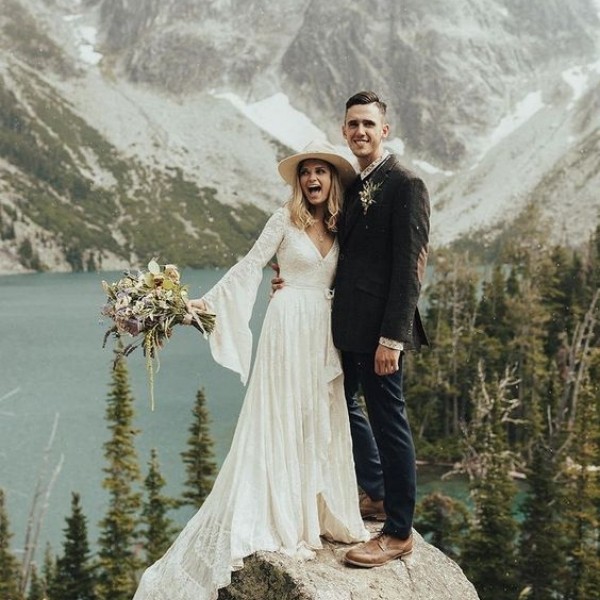 Mad respect Diana Ross, because it is true:
"Ain't no valley low enough,
Ain't no river wide enough
To keep me from getting to you, baby!"
If you've been a subscriber or have been here more than once, you know we love to dance and song breaks!
Now back to this wedding elopement idea! How amazing is this mountain view? You can totally have fun and enjoy these breathtaking views; I mean mountain peaks? Come on! (safely, of course!)
4. Arabian Nights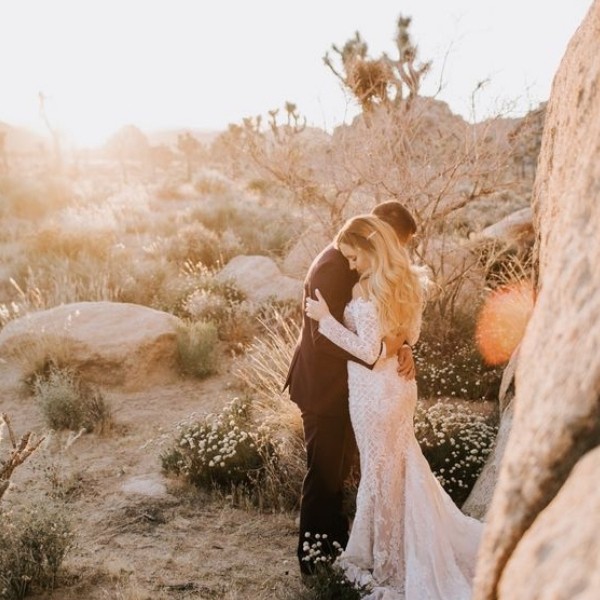 Sun-kissed photos and glamping? Yes, please!
This doesn't necessarily mean you have to go to a real dessert! But you can choose a location that resembles a desert vibe! For example, find a glamping location or even a bed and breakfast with similar views and vibes!
5. Hit the road (out of the wedding elopement ideas, this is the most spontaneous!)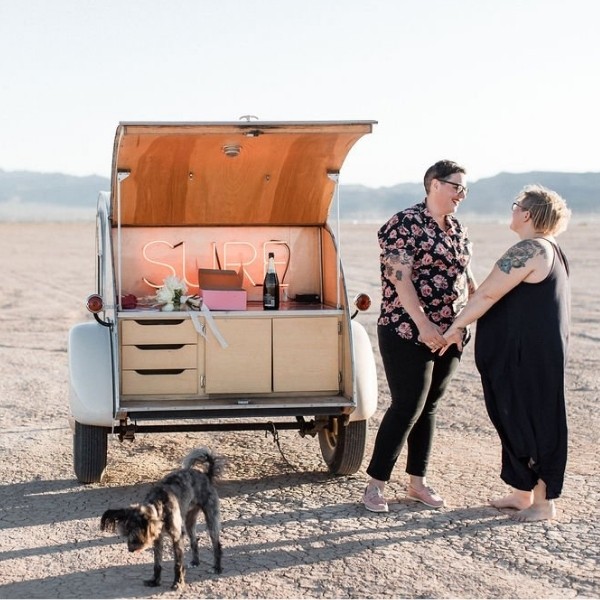 Rent a van and go on a road trip! On the way, do the "ceremony" stop! This example from Flora Pop where they also help you with props and settings to make it super easy and enjoyable for you and your partner!
6. Get that glow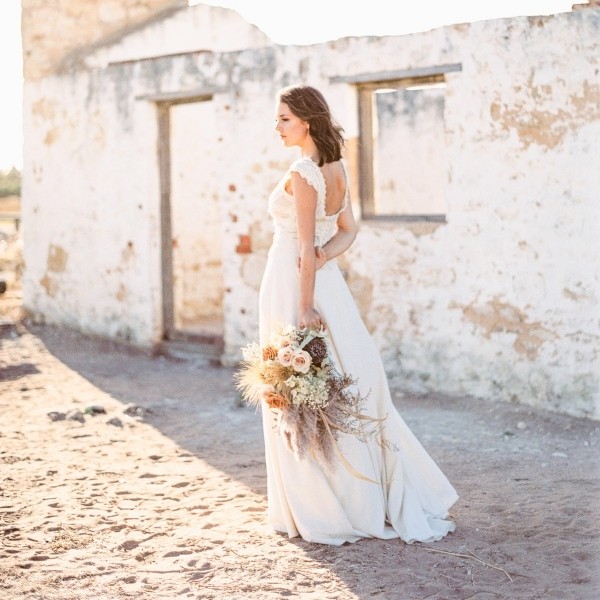 Golden hour wedding portraits are common with photographers and couples alike. Many elopement photographer representatives are experts at locating the ideal locations for a sunrise or sunset elopement. Parks, beach sides, and the outdoors are the top 3 faves locations.
7. Sea love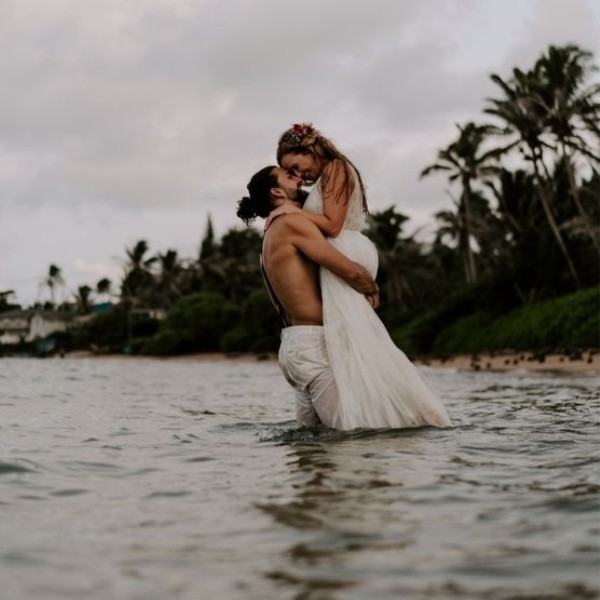 If you're dreaming of eloping, tie the knot as the waves crash into the sea. Beach and coastal elopements are among the favorites, and they are ideal for couples who are carefree and want a more relaxed atmosphere.
8. Crew Love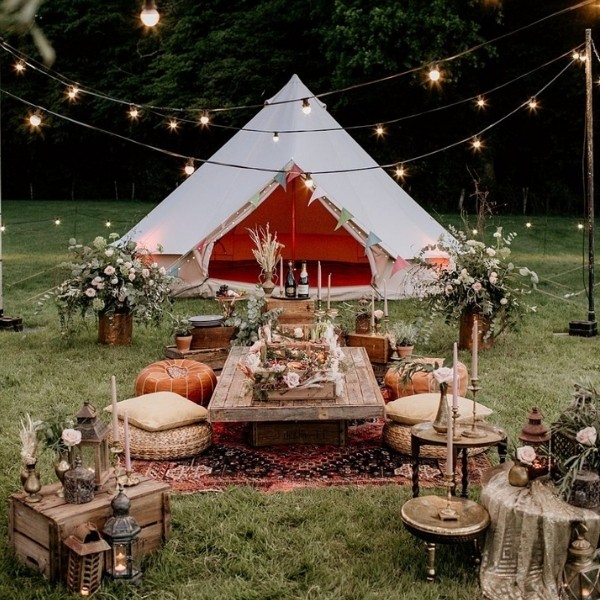 One positive aspect of a mini destination wedding is booking a venue that can offer a great package, especially if you decide to do a mini reception with your closest family and friends!
It isn't just for the ceremony or reception but also accommodation for you and your guests. After all, you would love to have them all near you.
You can consider a creative option like booking a hotel with an amazingly gorgeous presidential suite (with living room and dining room) or a glamping outdoor picnic that you can set up and use for both your ceremony and dining space/reception.
9. The cold never bothered you anyway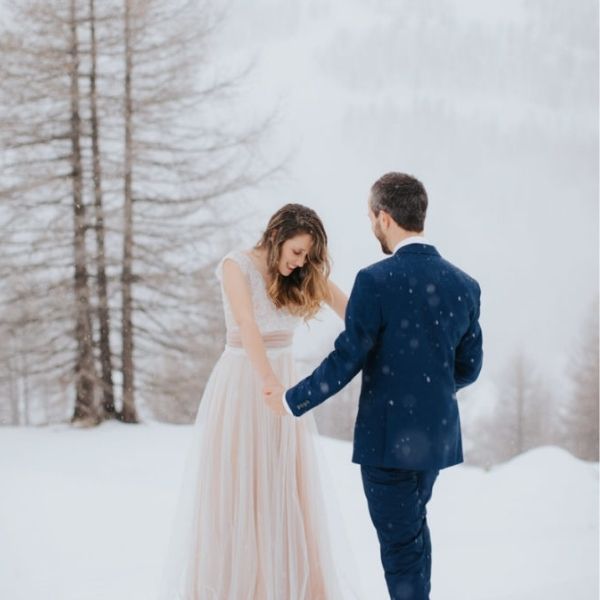 Are you feeling Elsa-ish? (from Frozen)
Runaway to the snowy mountains and the cold outdoors! Embrace the beauty that the snow brings!
If you are feeling other seasons like fall (the colors!) or spring (the flowers!), you can definitely consider those as well!
10. Where you at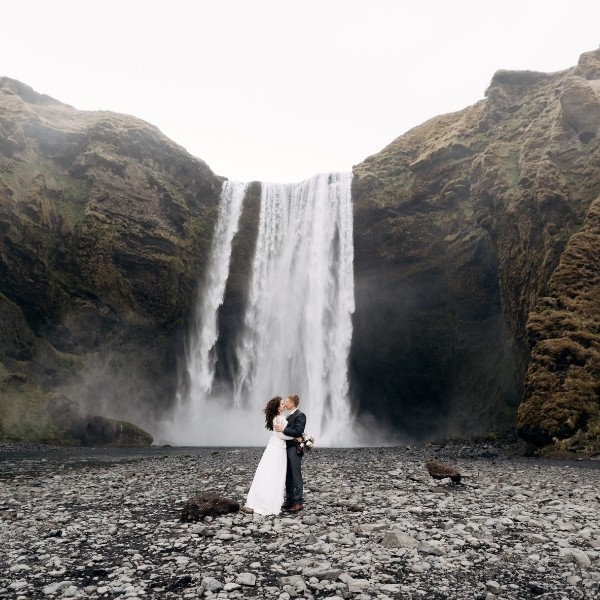 You won't probably even need to be out of the country! You can "elope" in a different province or area!
Wherever you are, and wherever you decide to elope, is and will be beautiful and will be best for you because the most important aspect of your elopement is that you and your partner are together and will get married.
These are great ideas and destinations to consider, but anywhere you choose to elope and get married will be special and precious to you and your partner!
Here are steps to help you how to plan an elopement!
There you have it! Our top 10 Favorite Wedding Elopement Ideas + Locations!