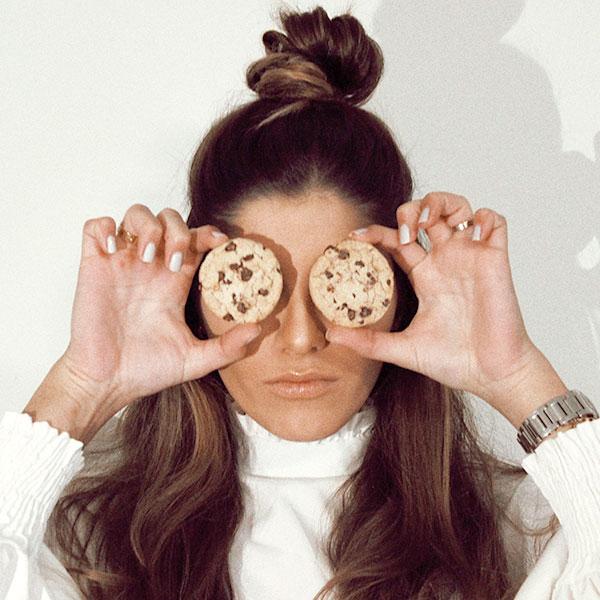 Cookie Dessert Station Wedding! Easy Peasy Cookie Bar! Looking for easy wedding dessert table ideas on a budget that will go well with a traditional wedding cake and existing food stations? We got you! From styling and selecting your cookies to cookie bar display ideas, we got it all!
What makes celebrations even more fun besides booze and dancing? Dessert! And one of the easiest DIY wedding dessert buffet tables that you can make is a cookie bar!
Whether you are planning + organizing a micro or intimate wedding (a backyard event, perhaps?), a bridal or baby shower, a cookie bar with scrumptious nom noms will elevate your event and will give your guests a needed sugar rush.
We listed below some tips for the easiest and budget-friendly DIY cookie dessert bar to help you out!
This site contains affiliate links. For more info, please see our full disclosure. This post has Amazon links and as an Amazon Associate, Wedding Planning Resources earns from qualifying purchases.
Cookie Dessert Station Wedding: Quick DIY (also budget-friendly!)
Let's go over these ideas in detail!

1. Get some cookies! (of course!)
There are plenty of delicious cookie recipes that you can get online (or maybe you can also use an heirloom cookie recipe to make it more special) to bake at home. But of course, the trouble-free route is to order different types of cookies, how many you want, from your trusted baker.
Our most fave and easiest way to go is to purchase cookies in bulk!
2. No-sweat Presentation (elevate your cookie dessert station wedding)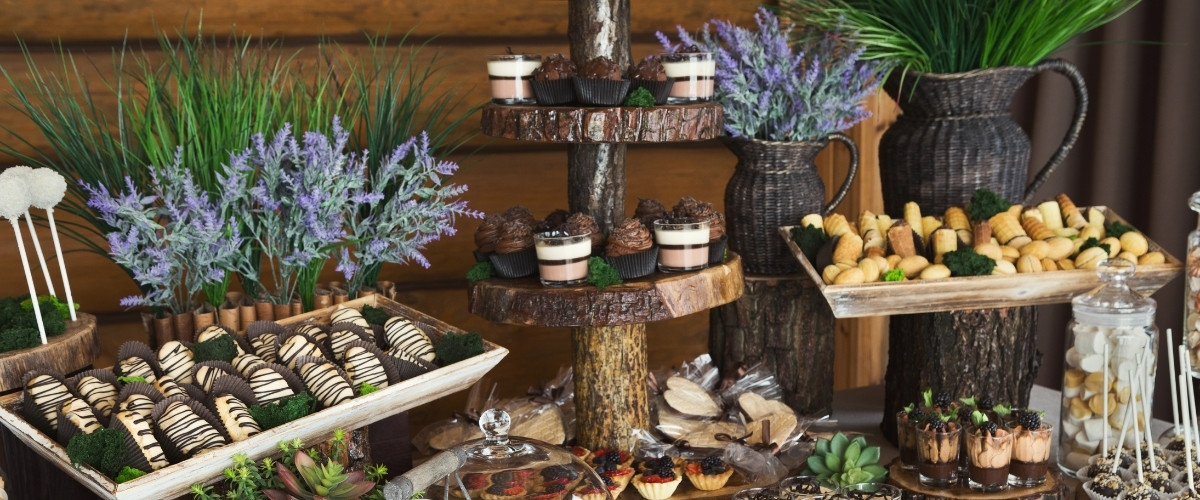 There are various ways to serve these babies and present them as a cookie dessert bar, but the easiest *and still pretty* way is to set them up on a tiered serving stand. Arrange the pieces, and you could also place labels beside them for your guests' convenience.
TIP: If your table is against the wall, avoid a round-tiered serving platter so that your guests won't have to reach far into the back! If everything is front-facing, the easier it will be for your guests to pick and get what they want!

3. Cookies To Go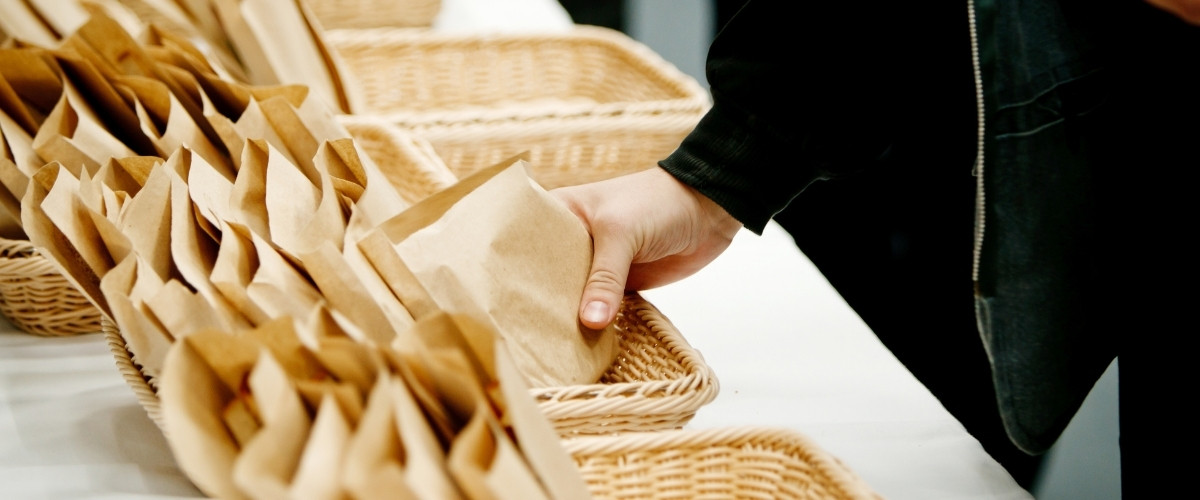 An alternative to presenting the cookies on the bar is also using it as your wedding favor! Place them in bags and arrange them towards the door so your guests can take a bag on their way out!
You can easily personalize these bags by ordering custom stamps online. These stamps are very petty, and you can use them for all your wedding stationery, so it's definitely worth the buy!
4. Looking to serve it plated?
Oh, yes, you can! If you have been here for a bit, you know we love to elevate ordinary ideas.
The easiest way to elevate is to add a drizzle of chocolate!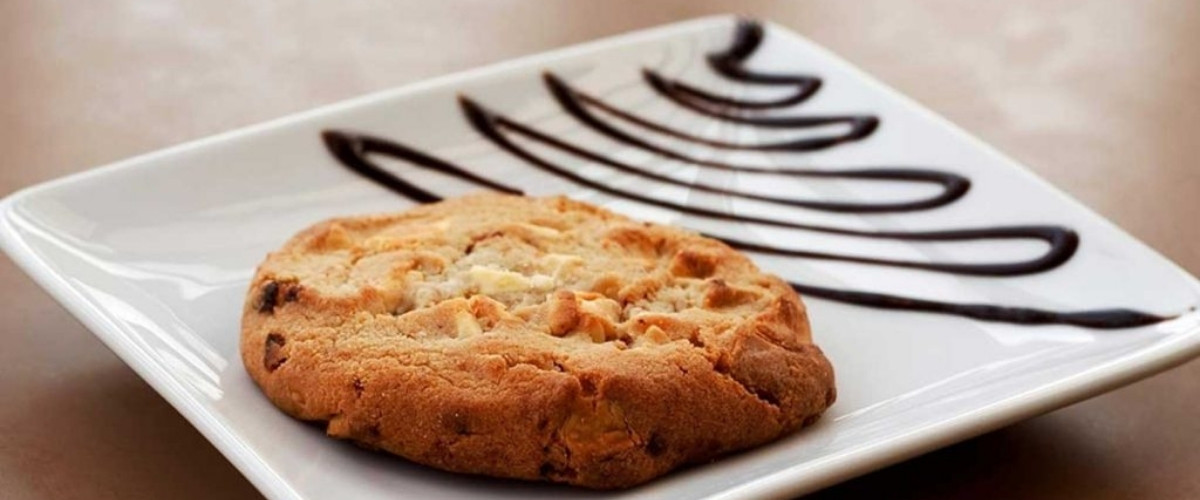 How about adding a scoop of ice cream, whipped cream, and fruits to it? With these plated cookies, it is important to note that you would want to use soft-baked cookies so that your guests can use their forks easily and take a bite!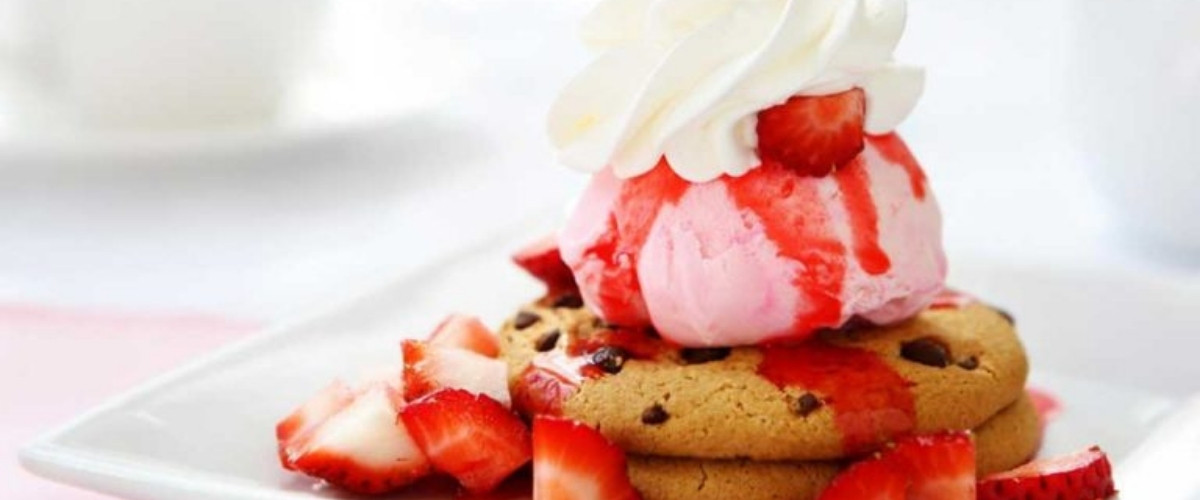 Using easy dispensers or servers can help your cookie dessert station a little more self-help.
Get small wine buckets and use them to store the ice cream tub and the scooper!
If you need help with just setting up or serving plated food that you've already purchased and need someone to prepare and serve it, there are staffing companies like Staff Shop that let you hire a server so that you won't need to worry about other things needed to be executed on the day of the event.
Pair this cookie bar with a sangria bar! Perfect combo for your cocktail / after-hour fun! This concludes our Cookie Dessert Station: DIY Guide!
You can always elevate the look and feel of any station you set up by leveling up the presentation and styling!

When you plan to DIY your food, include storing, prepping, cooking, serving platters, serving utensils, set-up, utensils and flatware, food circulation, bussing, and cleaning (garbage) into your plan and costs as these can easily add up.
We're here to guide you, as always! Cookie Dessert Station: DIY Guide: Enjoy lovelies!
** This post has Amazon links and as an Amazon Associate, Wedding Planning Resources earns from qualifying purchases.