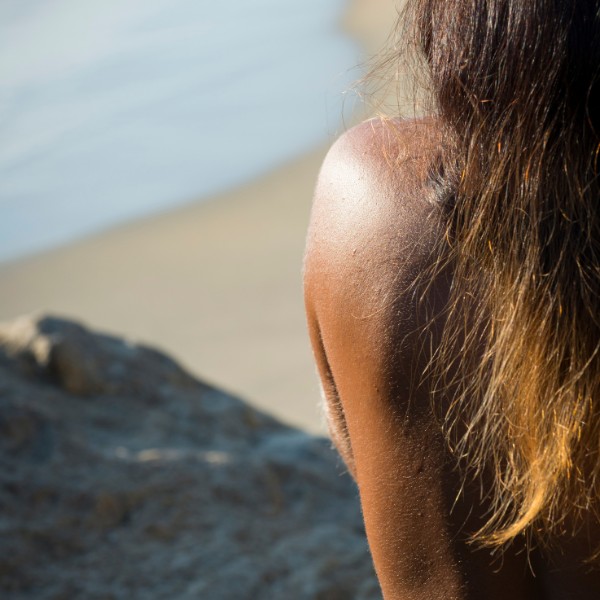 Spray Tan Before The Wedding? Are you unsure if you should do it or not? Which tanning solution are you going for? Spray? Or perhaps maybe a tanning lotion instead? Will it bleed onto your dress? Are you looking for that "straight off the beach" glow?
We know your big day is coming up and you've been looking forward to it, as you have a lot of decisions to make this occasion exciting and unforgettable.
Of course, you also want to look your best at your wedding! A spray tan is usually considered to help you give that "glow" without the bronzer!
In this article, we'll discuss whether you should get a spray tan before your wedding!
Spray Tan Before The Wedding?
A spray tan is a significant decision for your wedding day vibe, style, and makeup. Let's have a look at some of the most important things to consider before having a tan, which will help you make the best selection.
Consult your makeup artist
Your wedding makeup artist probably already has an idea of the best way to approach your wedding spray tan question.
If you have worked with your makeup artist before, they would know if a spray tan will help. Or if they can give you a "tan" through their makeup instead of going for an actual spray tan.
If you had a spray tan before, how was the experience? Were there specific details that you liked and didn't like? Communicate this with your artist.
Ask your spray tan provider that you are planning to spray tan for your wedding, and they might be able to suggest products and additional steps and practices that will help you out.
They will also tell you how many days before the wedding it's best to do the spray tan.
As you know, there are different skin types, and your makeup artist and tan technician (especially if you have worked with them before) will know what will be the best approach and timing for your skin type.
When you do your makeup trial, it will be best that you already have a tan on to help your makeup artist create the exact look you are going for.
Thorough research
Do some homework before just going to any salon for a spray tan. Ask your friends and relatives for recommendations, and go in-depth to learn more about the top makeup artists in your area who gives the best bridal spray tan.
Regular spray tan might not be the same as that of your wedding day spray tan. You have to consider your dress material and your activities before and on your wedding day before finalizing – because it can get messy pretty quickly.
It is your spray tan artist that will help you find the right shade and application. Their professional input will help you get the best spray tan before your wedding.
Discuss with your spray tan artist what you are going for in terms of makeup and the dress you are wearing (the cut and style!) to ensure that all those places are evenly tanned and not missed!
Spray tan artists that will sit with you and discuss your goals are the best types!
Definitely do a trial
A tan test is necessary to decide various factors, including whether you want a spray tan (of course!)
Which color would be ideal? The number of days after application when the tan seems the most natural, or will the tan rub off on your dress?
At the trial, you can work around the right shade/color. A custom tan specifically for your needs will be better than a regular tan that only holds generic "shades."
But more than that, you also want to try out and check how light or dark you'd like the tan to be. This may take more than one try.
What are the options you have in terms of the service? Can they come to your home? Or would you need to go to their studio?
How to prep
General preparation and upkeep will be beneficial (if not required!) before you head to your trial or actual spray tan session.
Wax (or shave!) your body. You can also get your nails done before your spray tan.
Gentle full-body exfoliation will help absorb the tan better.
Come as you are. No moisturizer, lotion, perfume, deodorant, or anything that can cause a barrier on your skin.
Loose clothing to avoid the tan rubbing off.
More tips will be provided to you by your tanning artist after you book to help you better prepare.
When should you tan before your wedding?
2-3 days is the general time frame to get your spray tan before the wedding.
Your spray tan artist will help you even out the tan and still have enough time for it to set.
Maintenance
You have gotten a great glow, and now need to maintain it. Good care habits can help your spray tan last up to 8-10 days.
After you've finished tanning, take a shower with lukewarm or cold water, avoiding shampoo, soaps, and other chemical products.
Furthermore, keep your skin hydrated since dry skin can peel off the tan, making your skin seem splotchy.
Using non-oily moisturizers that your skin can absorb better will help maintain your tan.
Let's Wrap It
As we always say here, every person's style and preference are different. Preparation and trial are key.
If you decide to do a trial way before the wedding, this will give you time and contemplate if this look will indeed be a part of your wedding.
Once you found the right spray tan artist that will make you feel comfortable and also confident with your decision, the journey will be smooth.
There you are lovelies! Spray Tan Before The Wedding!