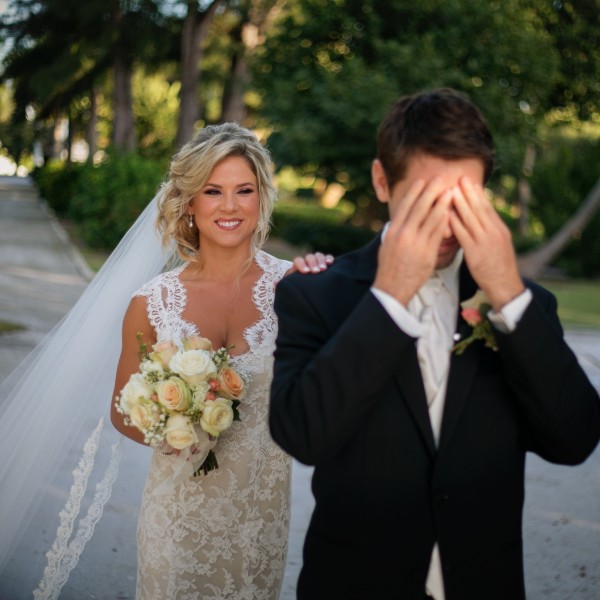 Wedding First Look – Yes or No? Wondering if you want to have that first look "moment". This is still quite a trend and a popular topic. Should you or should you not do a wedding first look?
Among different wedding day traditions that you can see out there, first looks hold a prominent place. A considerable percentage of couples who get married tend to follow this tradition.
Whether you choose to do this "first look moment" before the ceremony, or perhaps right after getting ready, there are some considerations that you might want to look at to determine if this is really for you.
The first look, as the word implies, is when the couple sees each other for the first time – fully glammed and ready for the wedding. We love first looks! However, we also understand that this is not for everyone.
This trend is contrary to the tradition that the newlyweds-to-be see each other for the first time at the beginning of the ceremony. Essentially, together with the rest of the guests.
Based on that, you will also come across the need to go for the tradition of taking first-look photos. However, there are both benefits and drawbacks associated with it.
Continue to read and we will explain them in detail. Plus, as you finish reading, you will find inspirational wedding first-look photos!
Benefits: Wedding First Look – Yes or No?
More personal photos before the ceremony
If you like to enjoy the intimate and private moment of seeing each other for the first time before the ceremony, then this is the best chance to do so!
Since you are taking pictures before the wedding, you can enjoy more time. However, you need to pick a place for taking the first look photos, so that the guests will not be able to see you before the wedding ceremony.
To make this extra personal, you can also include your closest family and bridal party to be included in this first look reveal.
You get to chill more at the ceremony
It is completely normal to have some butterflies in your stomach on the wedding day. It's a lot to take in, you're walking in the ceremony, there are a lot of people, and you have to walk and make your way to the front of the aisle to get to the love of your life.
If you want to help those stomach butterflies calm down, you may think about going ahead with a first-look photo shoot. While easing nerves, it can also help you focus and avoid *extra* tears during the wedding ceremony.
Sure there will still be some tears, but there will no longer be that "overwhelming" tears because you already saw each other before the ceremony. Essentially, you guys are already "settled" and "calmed" as the ceremony starts.
After doing the first look, the wedding ceremony is now a "team" sport where you walk in like "we got this!" and you both feel extra confident!
This wedding first look can provide much-needed assistance to capture intimate moments. Moreover, the couple can have a few moments alone before the wedding, during the first look photoshoot.
Raw emotions captured
Perhaps one of the most enchanting parts of the wedding first look photo is the fact that you are more likely to show your raw emotions since it's only the two of you. There are no inhibitions or "shyness" – if you want to cry, you can so so freely.
Amazing reactions will come through naturally! Laughing hysterically or uttering words that you didn't think you had to describe how you feel at the moment will potentially be legendary!
If your makeup gets smudged, you can still fix it before walking down the aisle. If your hair moved around a bit, you can also get that fixed before the ceremony.
Consider having a "moment" with your family and bridal party too! This way you can also capture their reactions!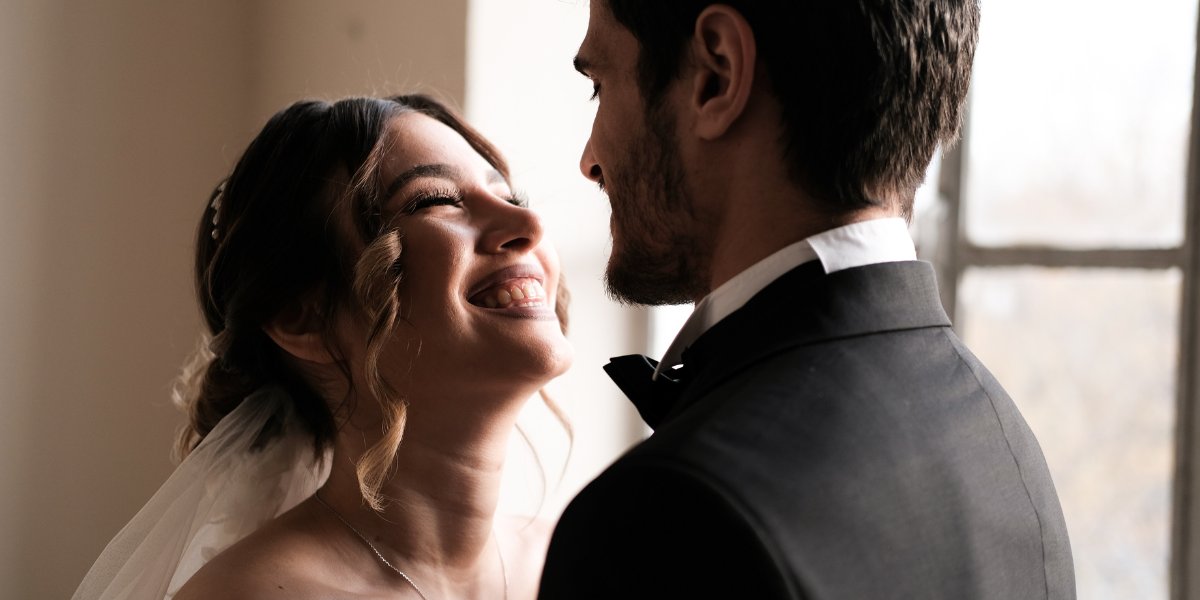 Drawbacks: Wedding First Look – Yes or No?
Now, before we discuss these drawbacks, we also included options on how you can make them work.
Extra time
If you are planning to have first-look photos, adding extra time to your timeline is essential to make this happen.
In other words, you will need to wake up at least two hours early, so that you will have enough time to get your hair and makeup done. Hence, first-look photos are not the most appealing for people who don't like to wake up in the mornings.
However, if your ceremony starts around lunch or late afternoon, adding a few hours before that wouldn't be that tricky.
Even an hour before the wedding might work for you (only you won't have a lot of time for touch-ups!)
Photographers are usually great to adapt to changes during the day. If you are feeling very nervous and would want to see the love of your life much sooner, let them know and they should be able to work something out for you.
So I guess, after sharing this, this is not a very "con" side of a wedding first look, isn't it?
Nervous?
This might not always be the case, but there might be times that you can get more nervous to be surrounded by "strangers" (your photographer and videographer) as you do your first look.
Having an engagement shoot with your photographer and videographer helps you establish a comfort level with them. Joke around with them and get a feel of how they are.

When you already shared an "experience" with them, it makes the first look photoshoot less nerve-racking and more fun!
No more "altar" moments
Having the first look at the altar is the traditional way of doing it. If you go for a first-look photoshoot, you will be missing out on this opportunity.
This is the main reason why most couples tend to forgo first-look photos. It is also wonderful to have the first look at the altar.
However, you need to communicate with the photographer and make sure that you still have time to take pictures together without skipping out a part of the cocktail hour.
At the end of it all, you are the one who will decide what works for you best! Go with your vibe!

As promised, here are inspirational photos that will hopefully convince you to do a "first look" moment on your wedding day!
You will find locations like a staircase, garden, doors, nature, studio, outside your venue or hotel, lobby, driveway, walkway, and trails. Where you are doing your first look wedding shoot depends on your vibe as well. Rustic and classic usually involve nature and trails. While classic and modern usually take place in hotel lobbies and backdrops with an architectural aesthetic.
You can be as serious and raw, but also, you can be as candid as possible!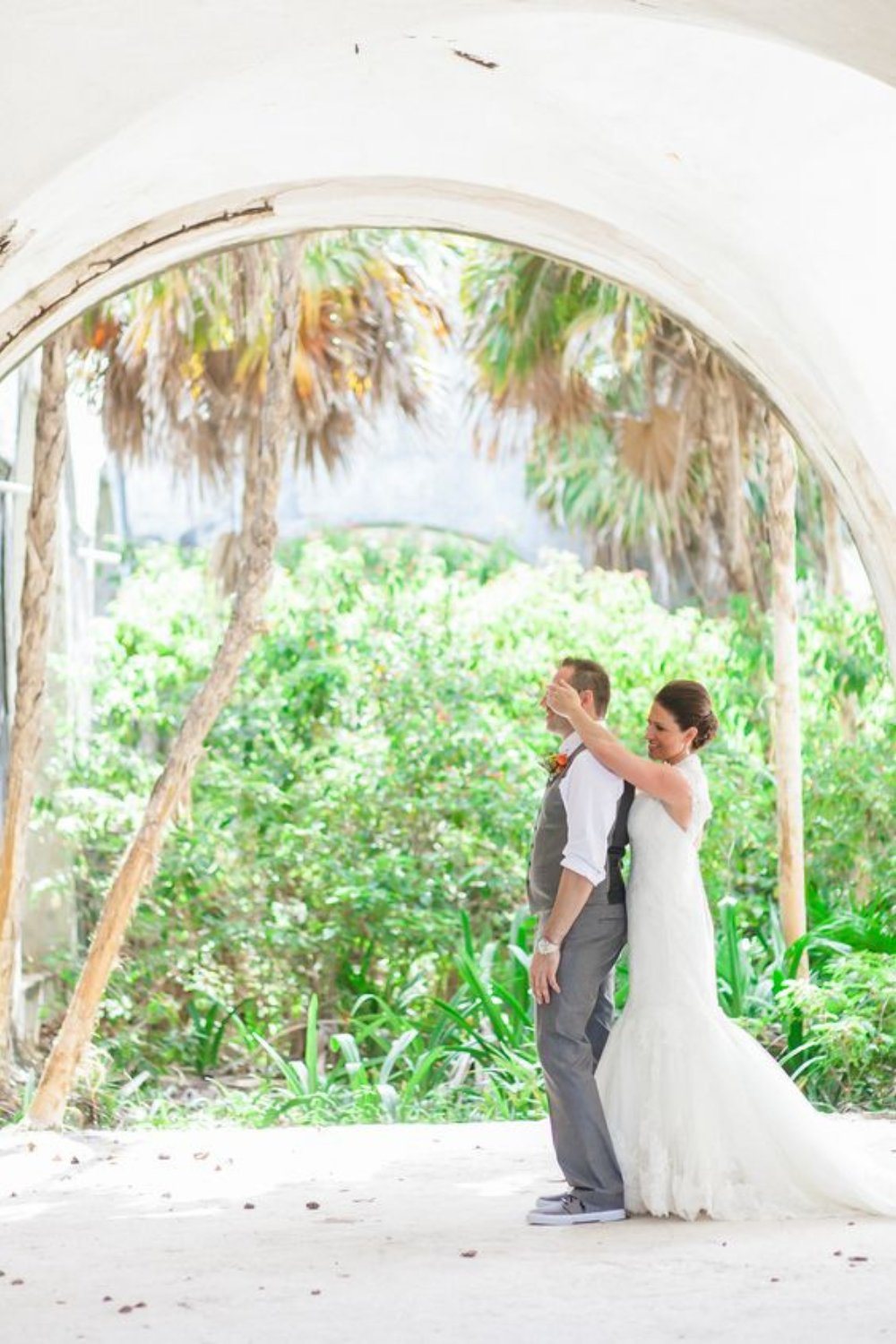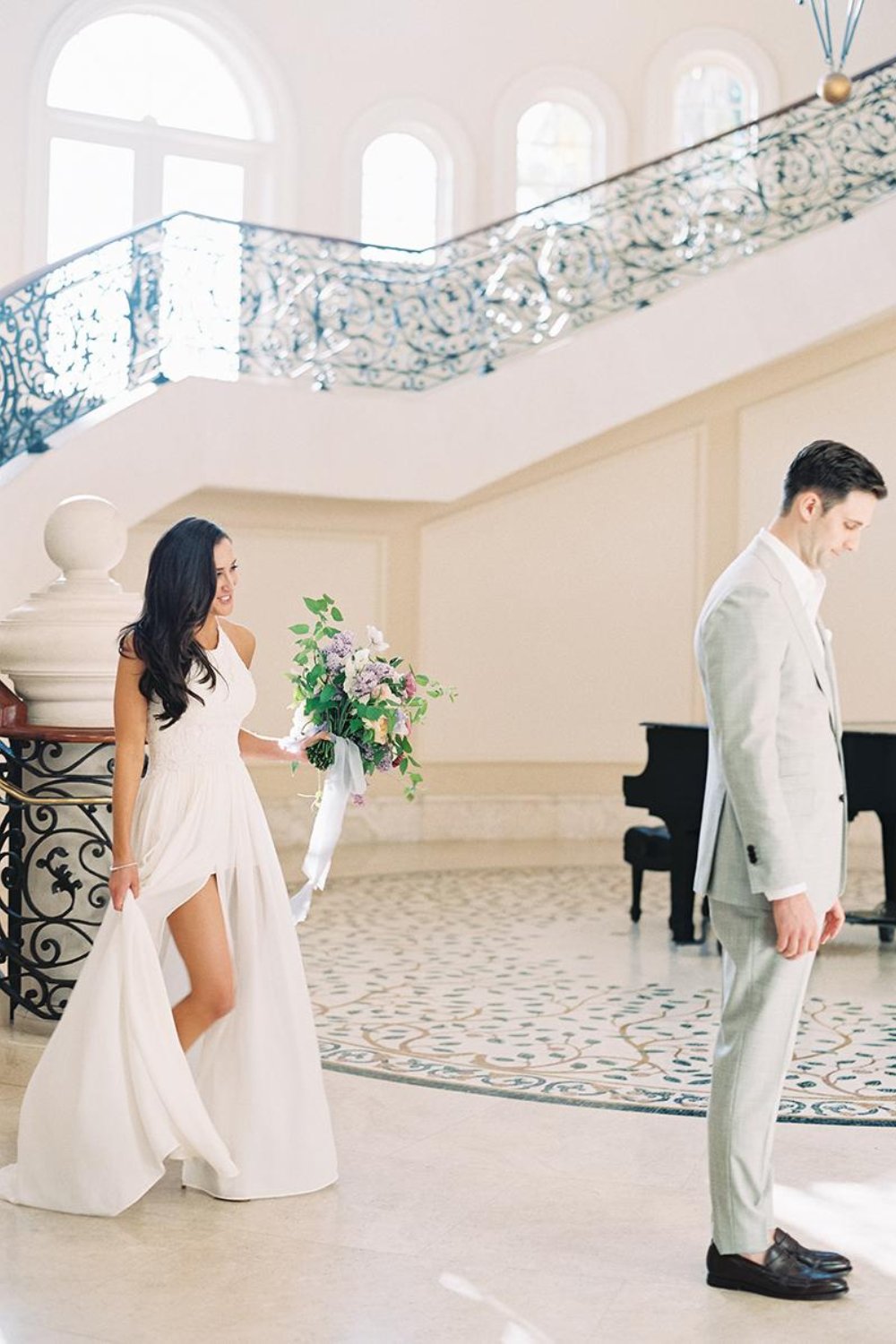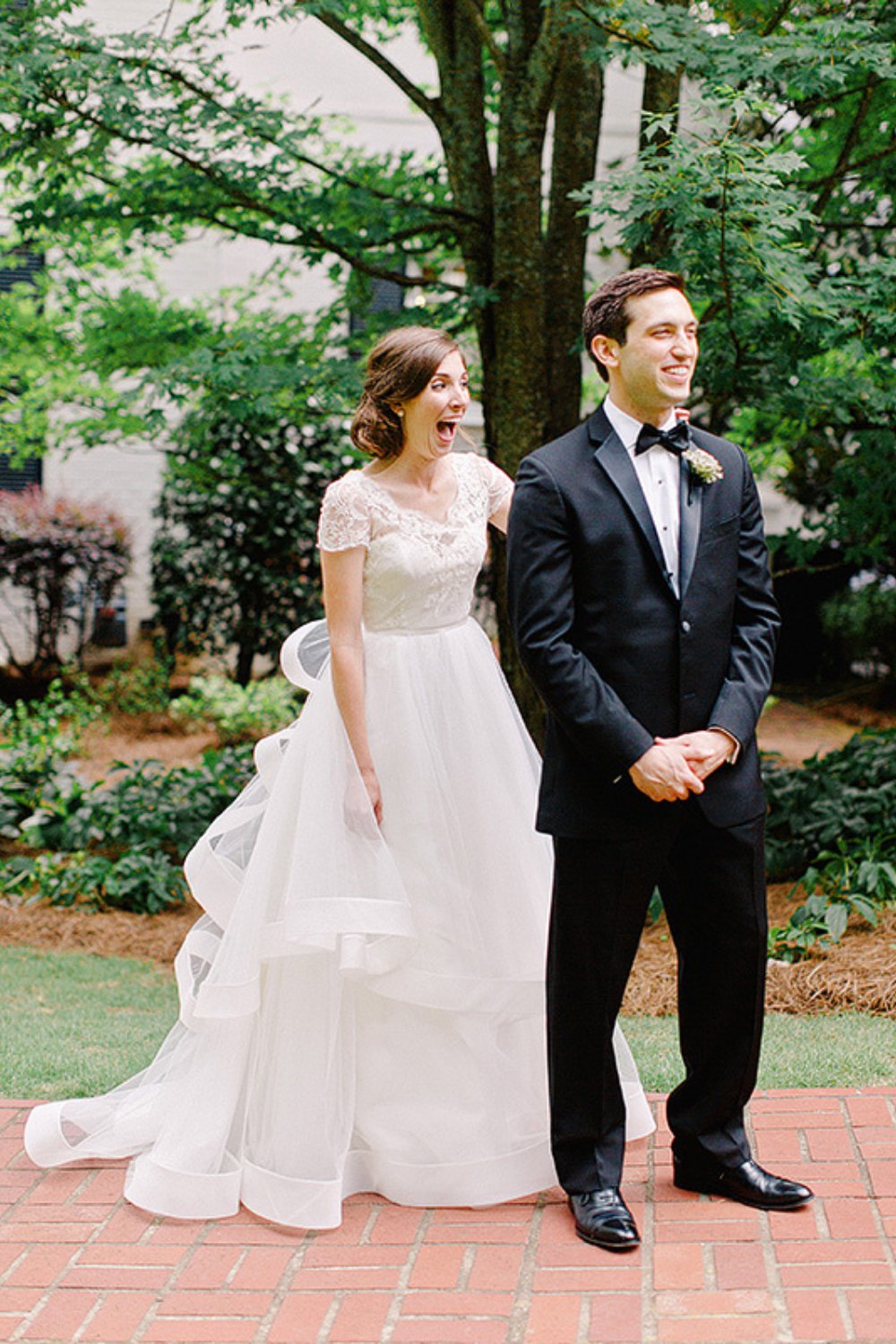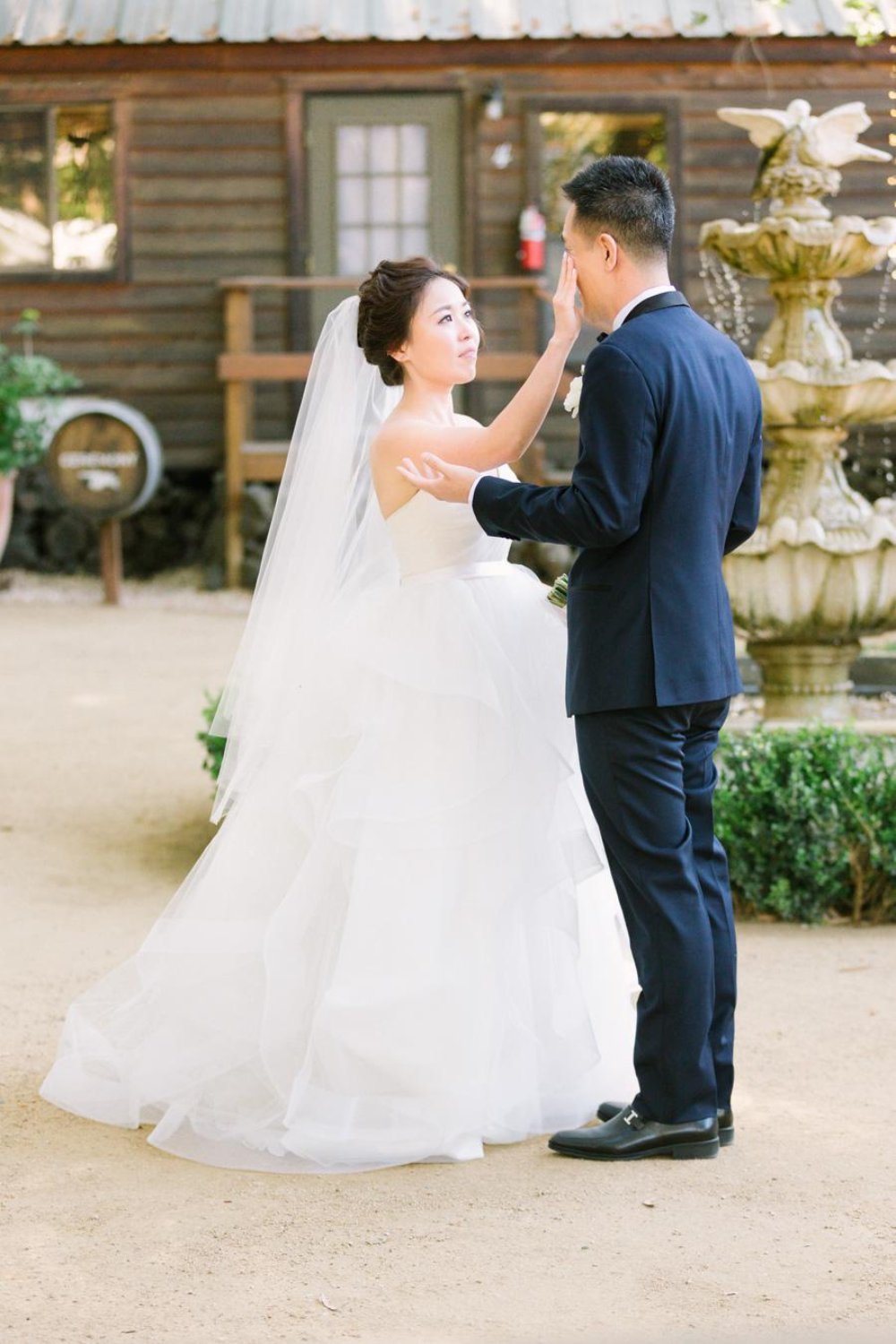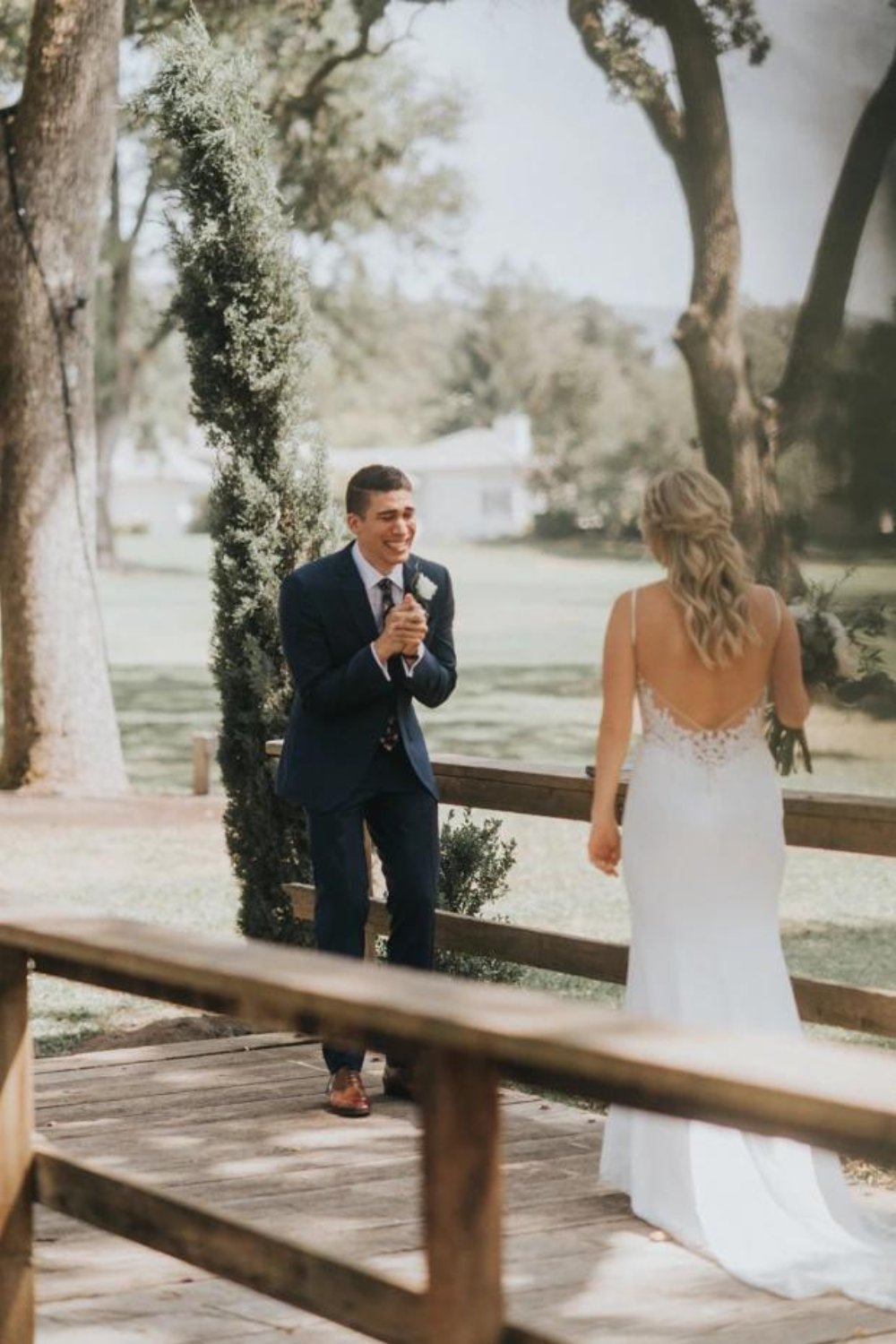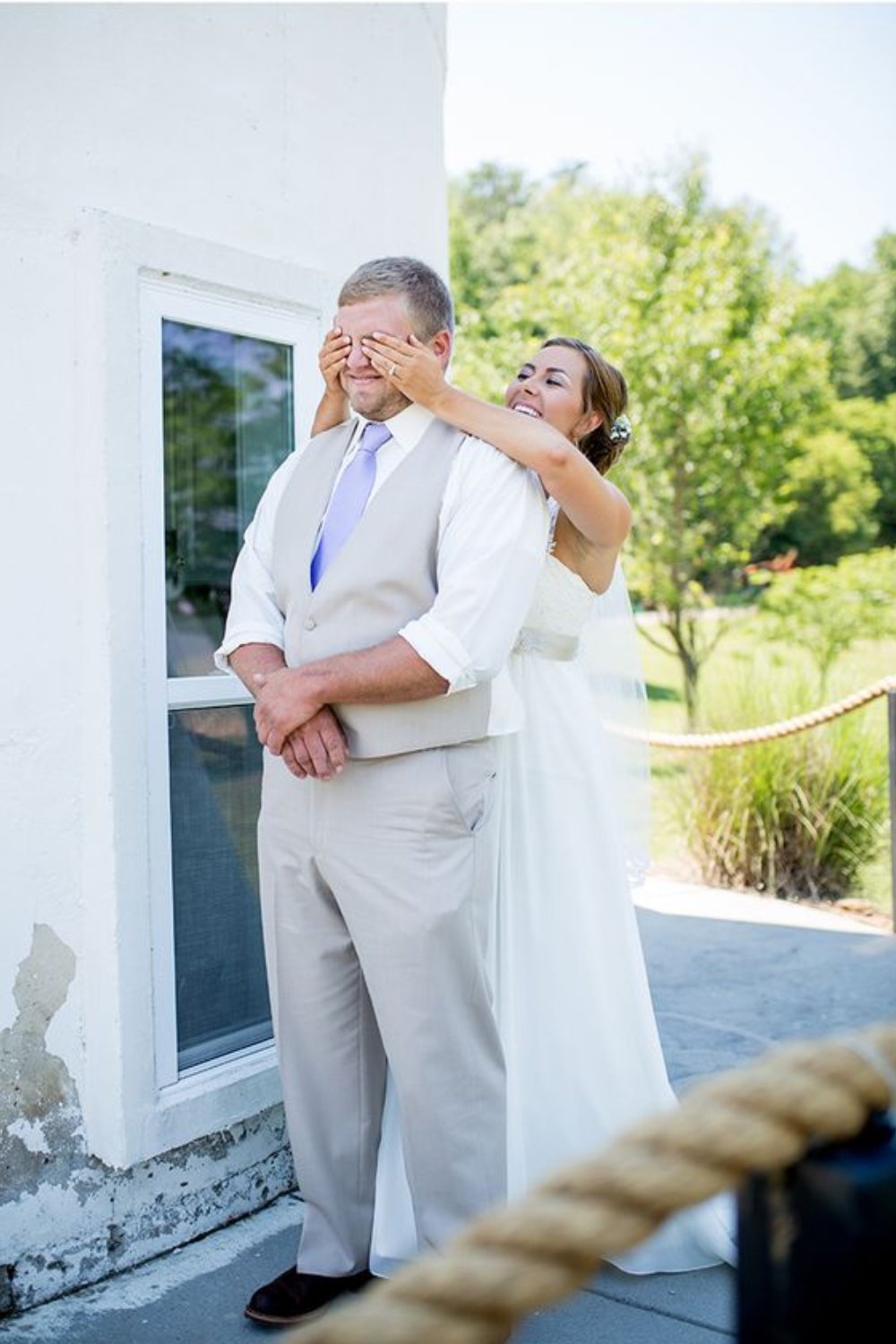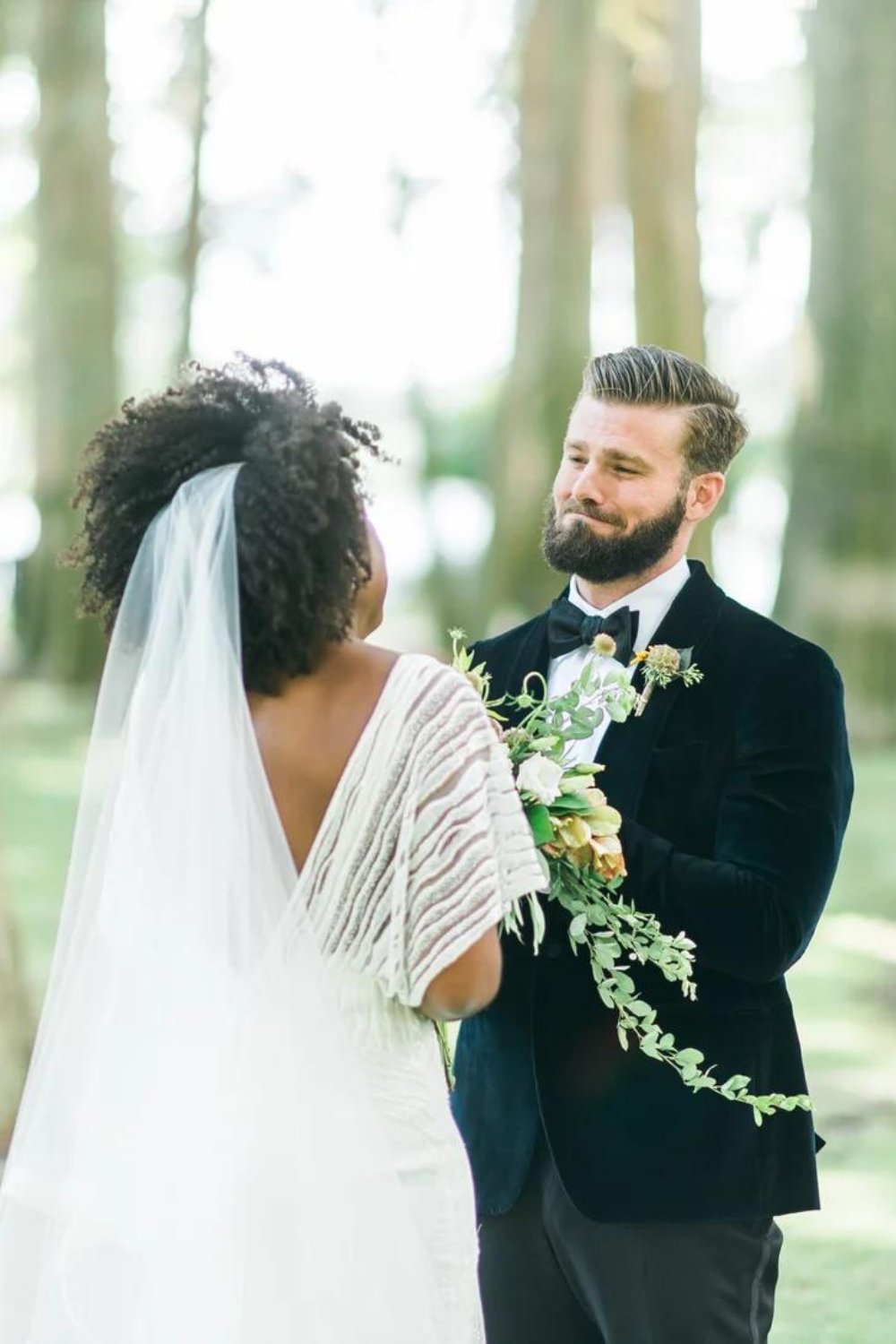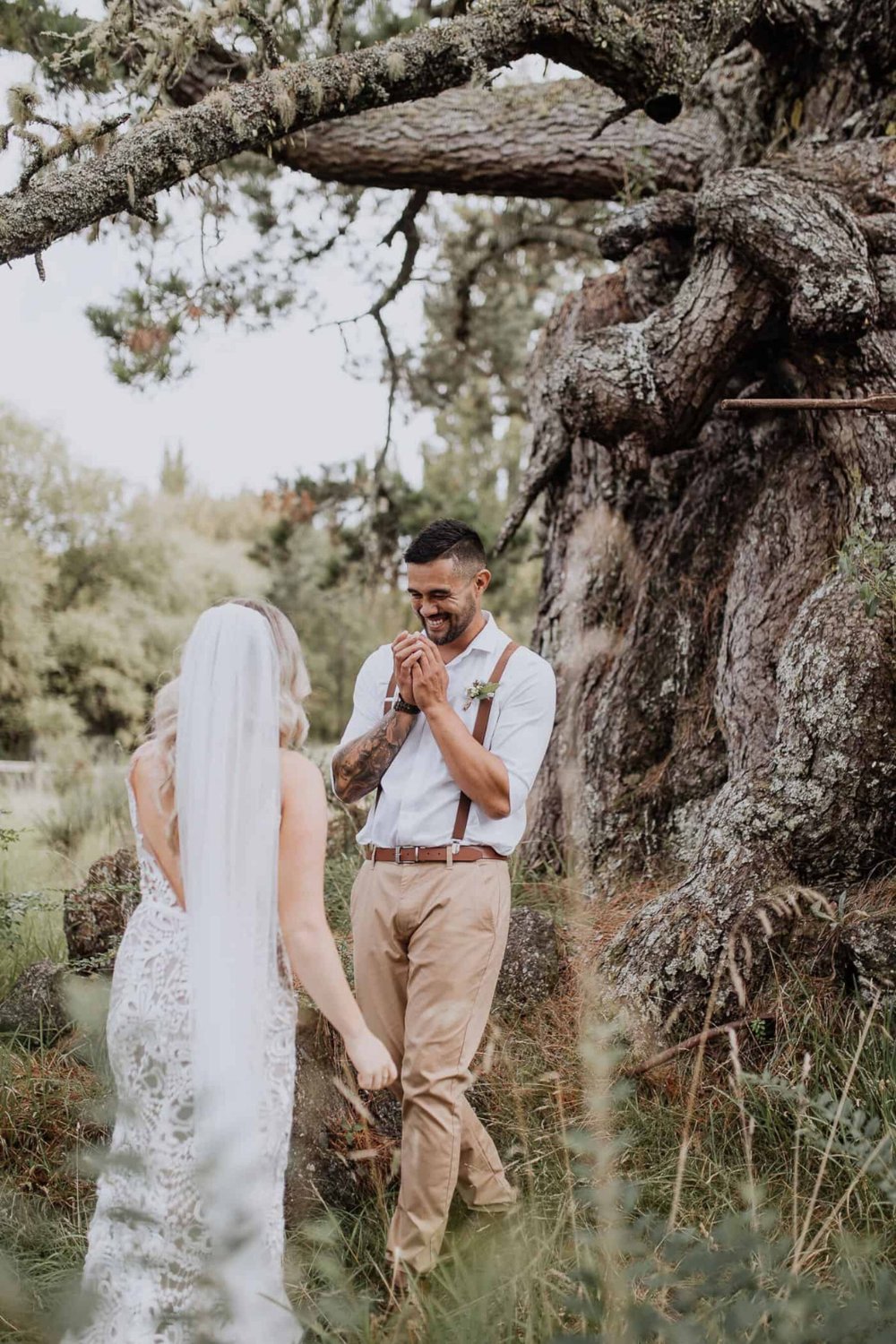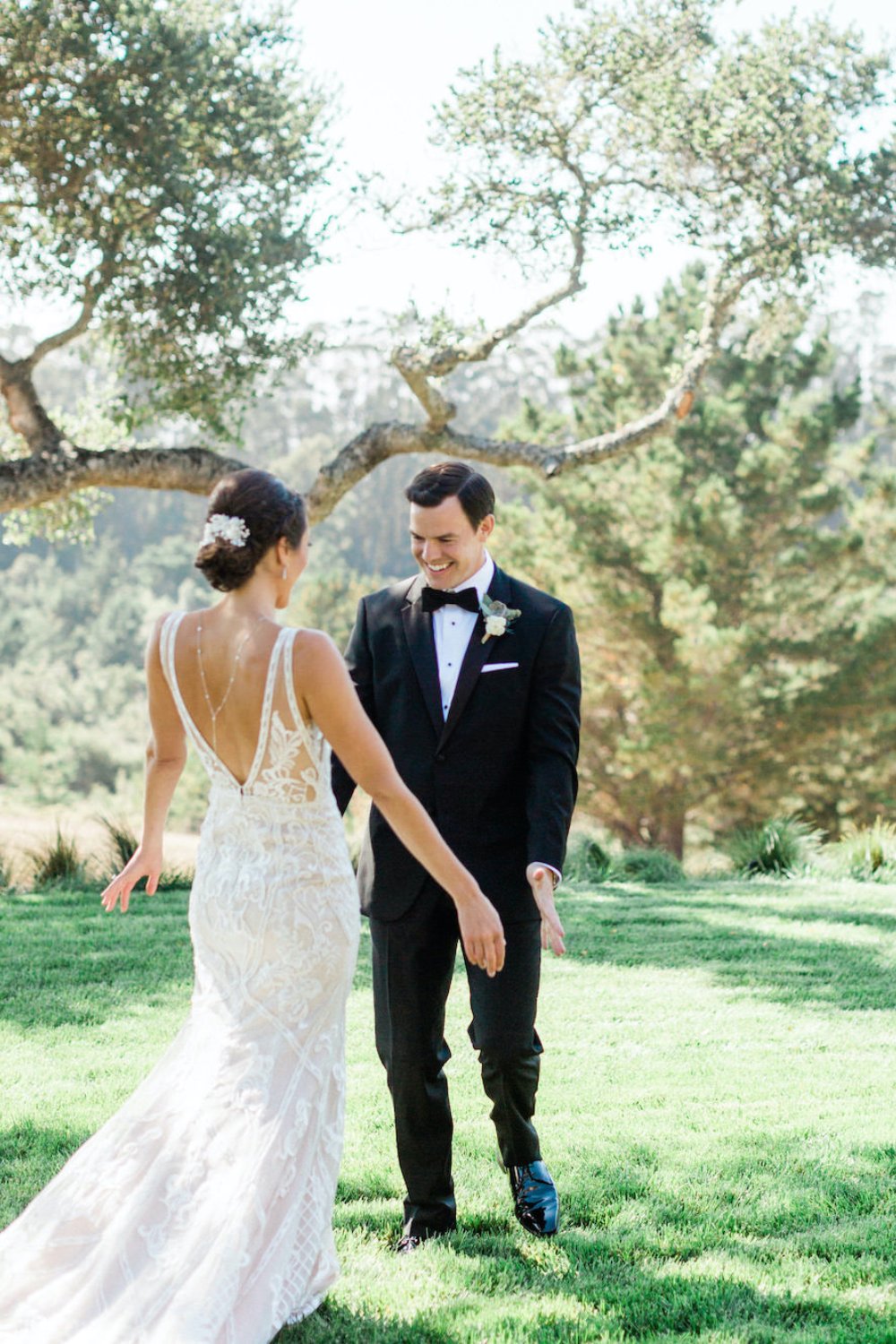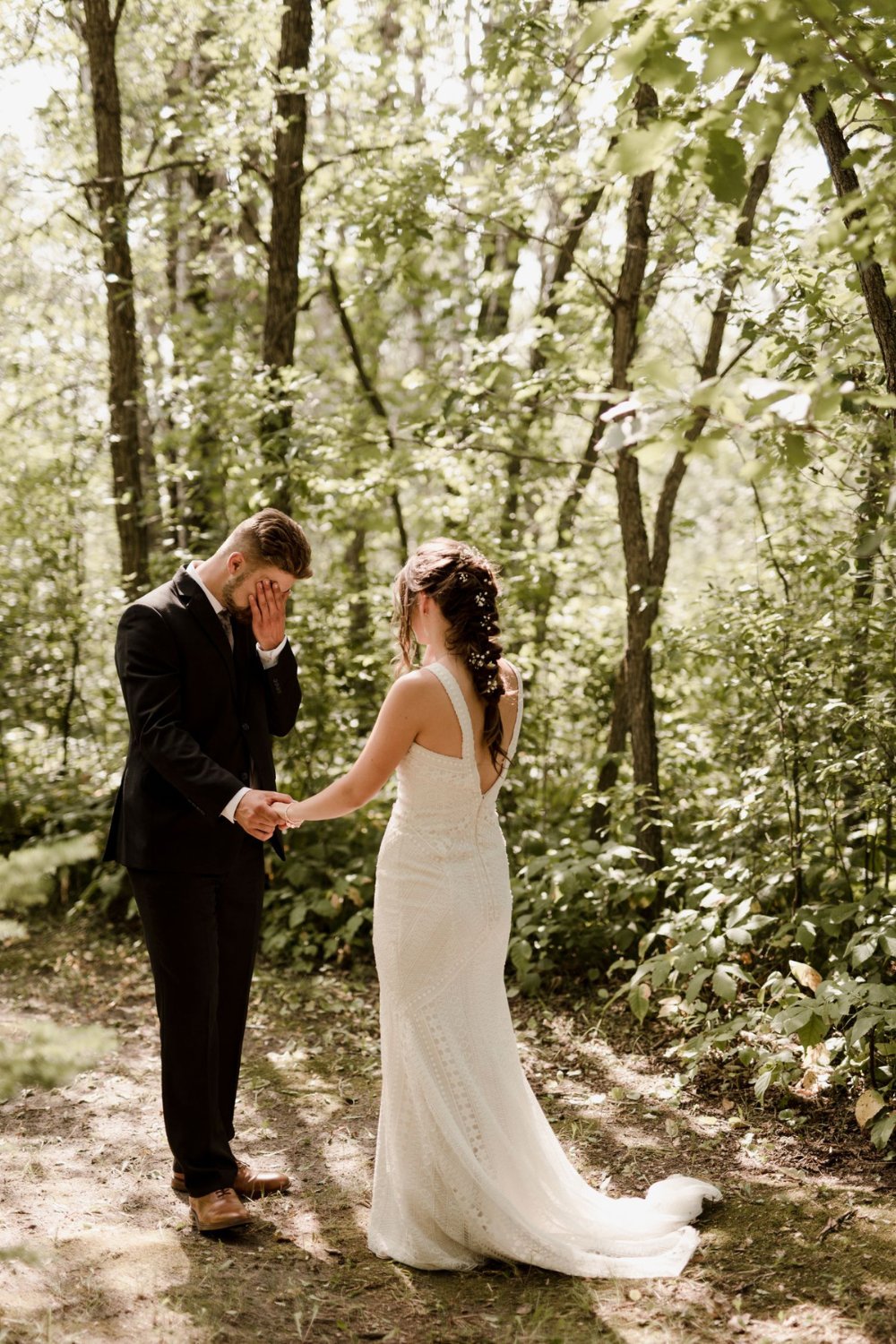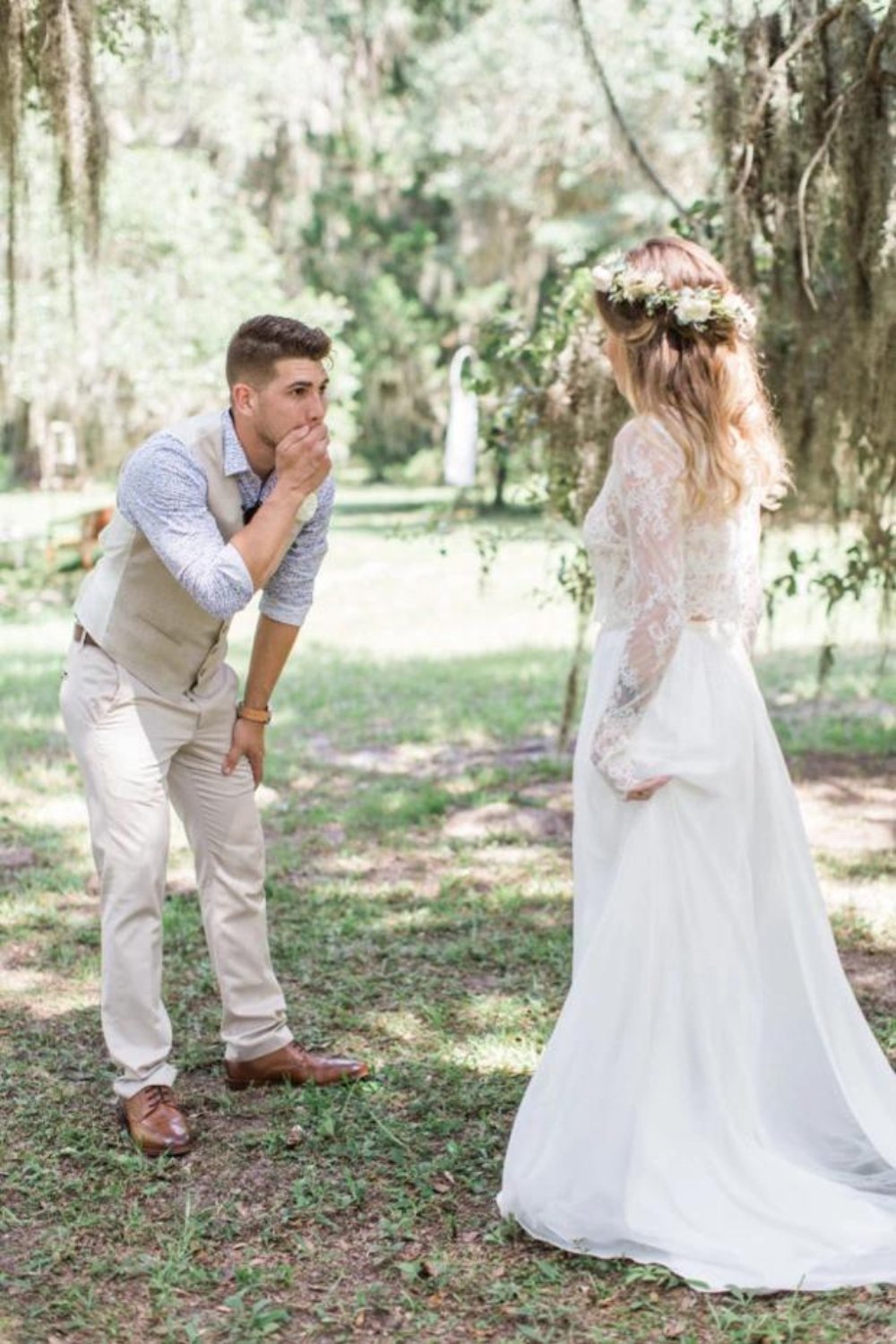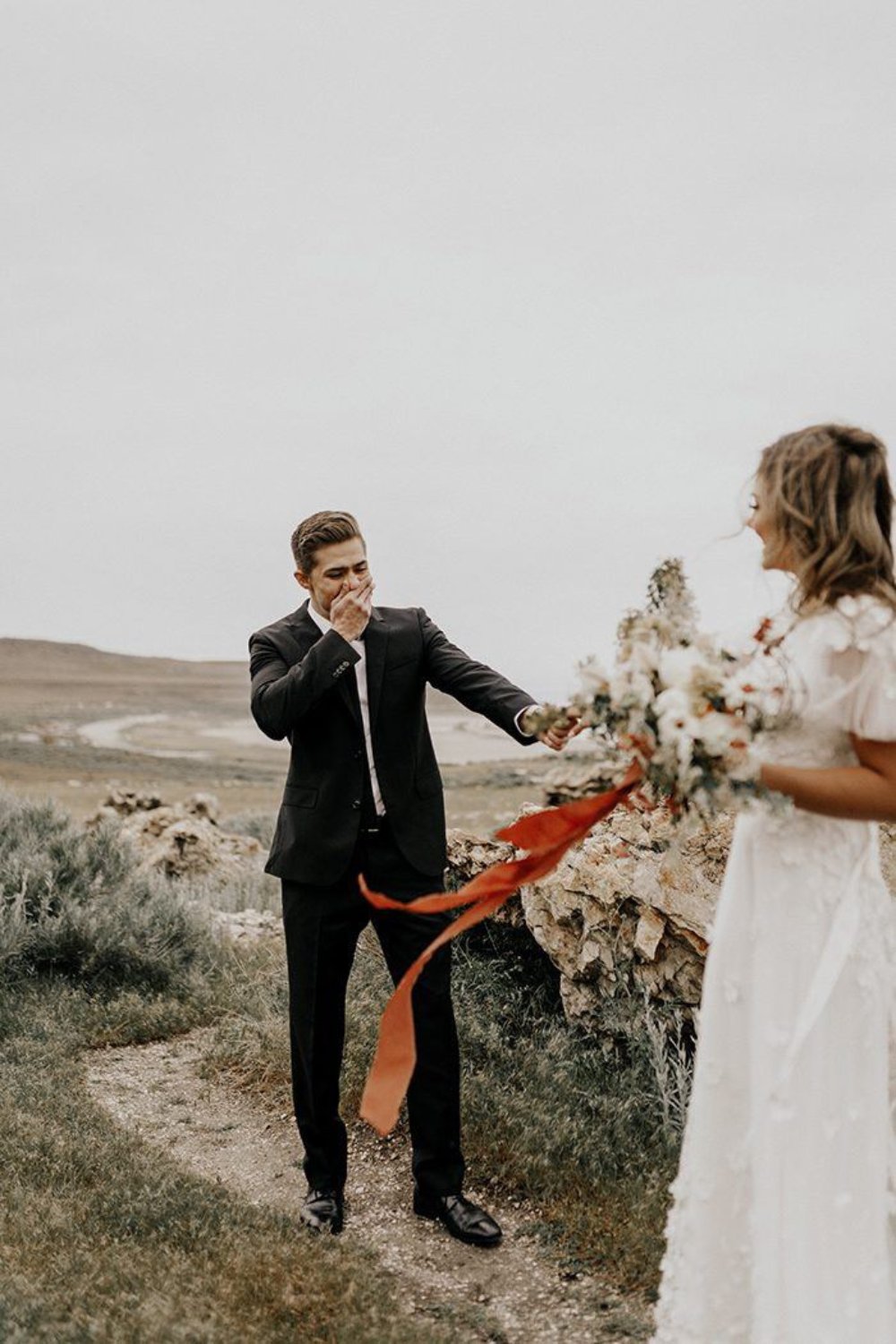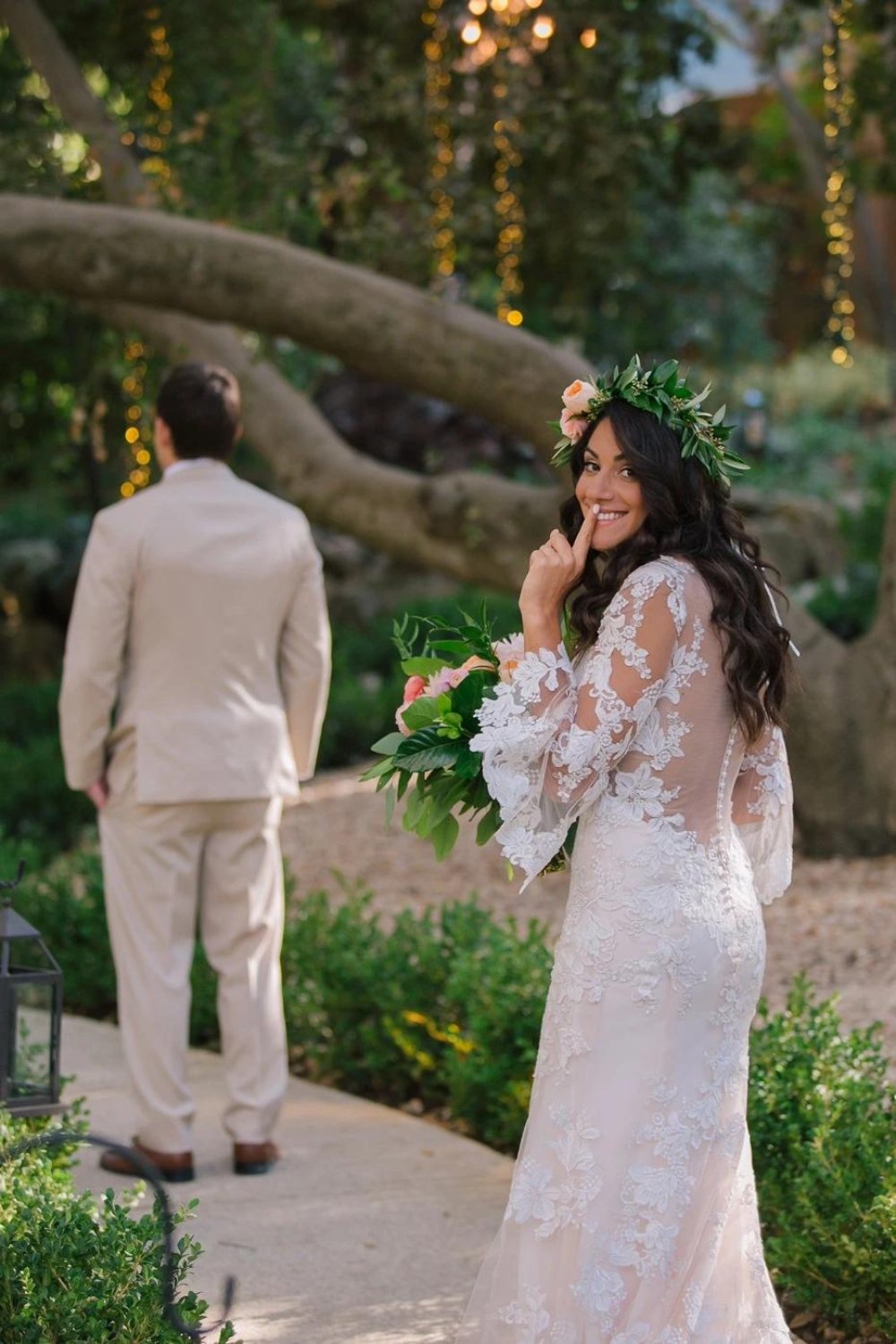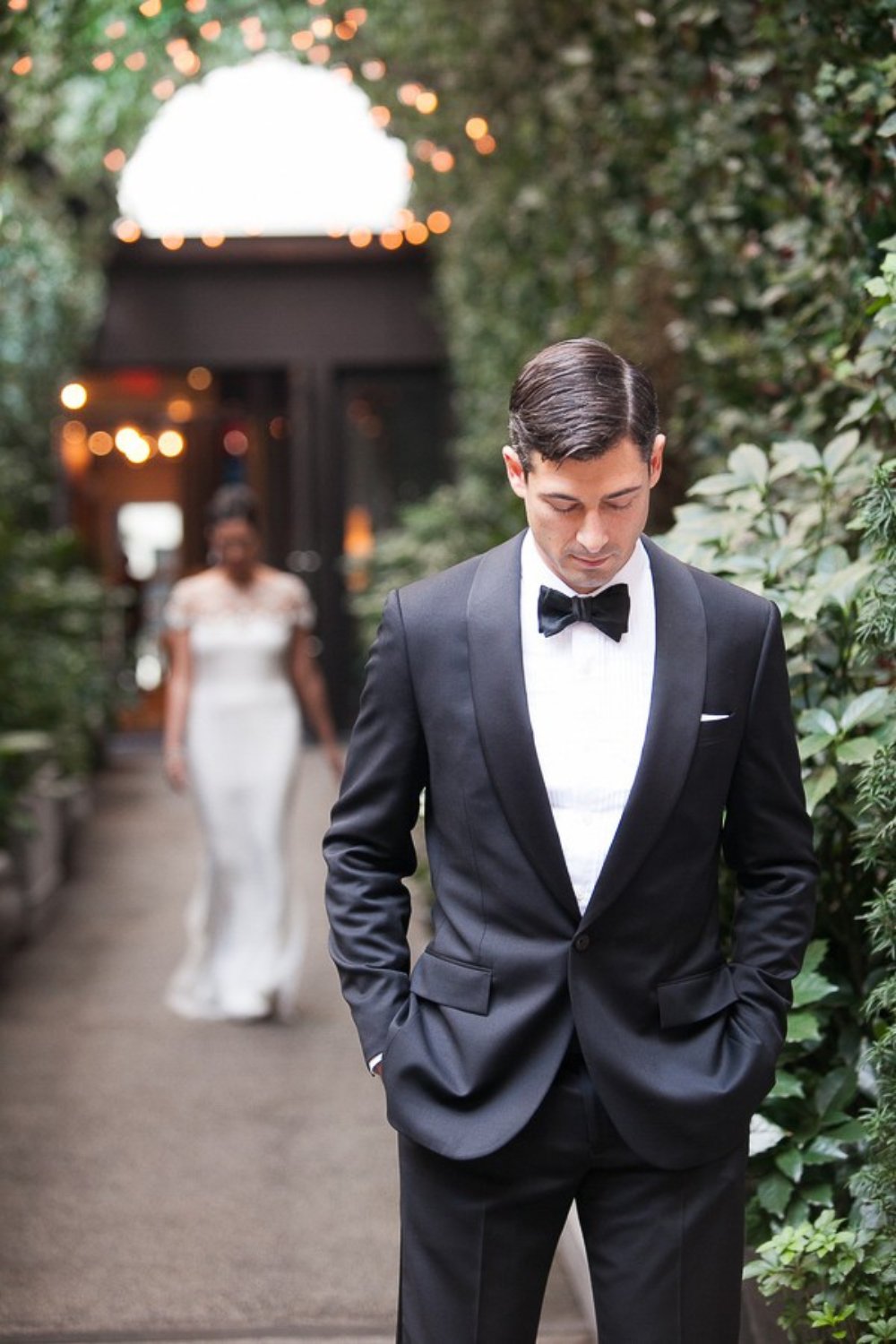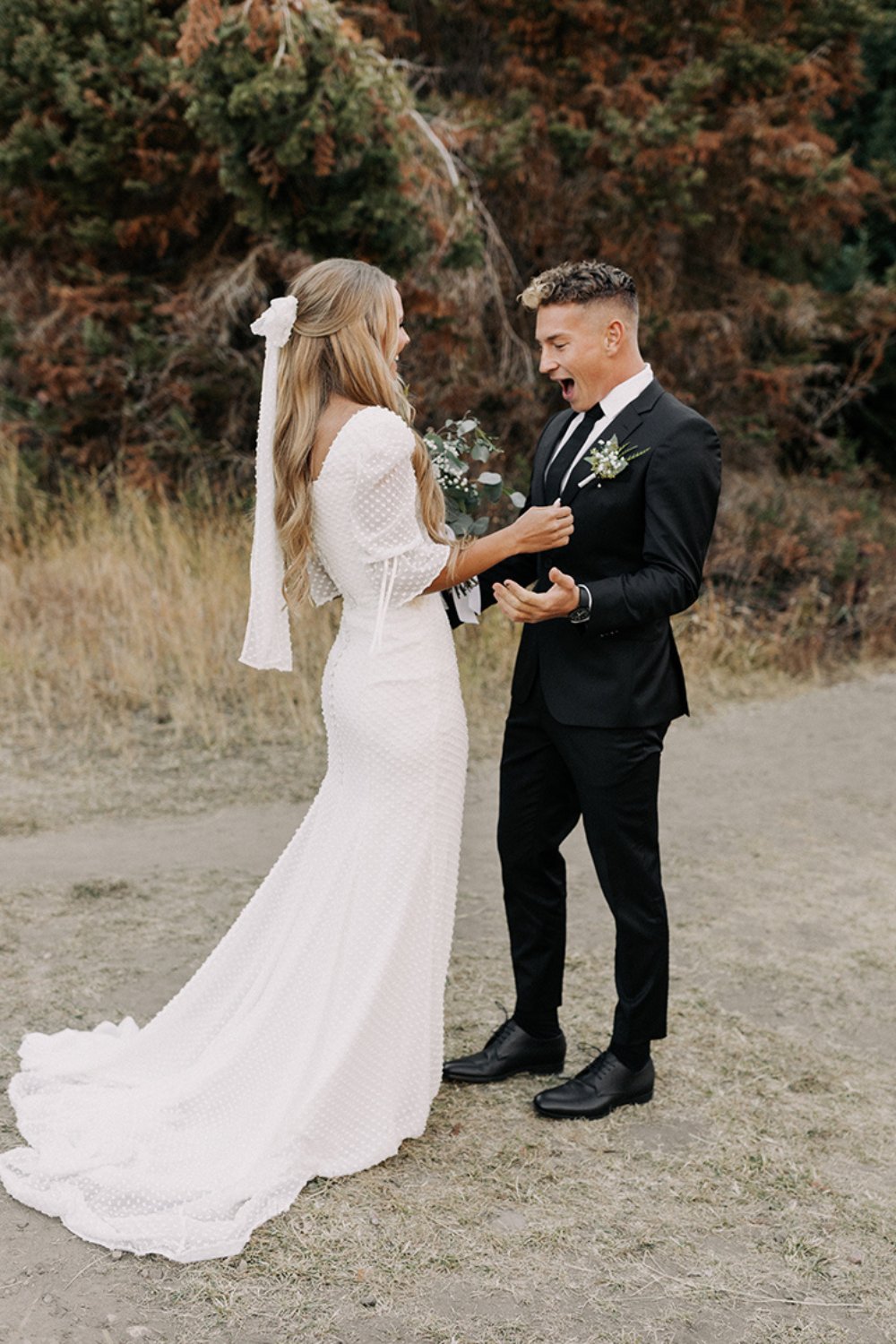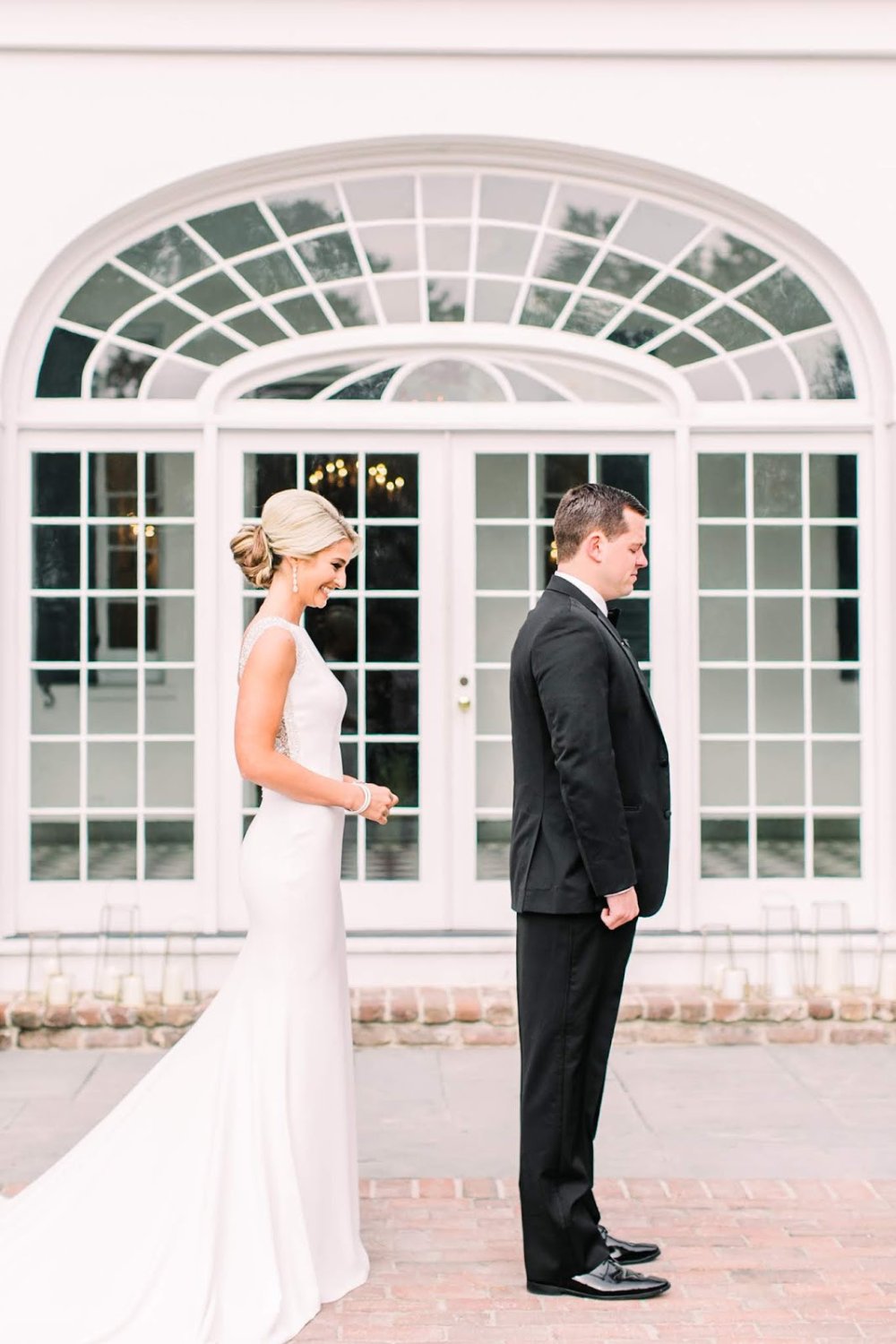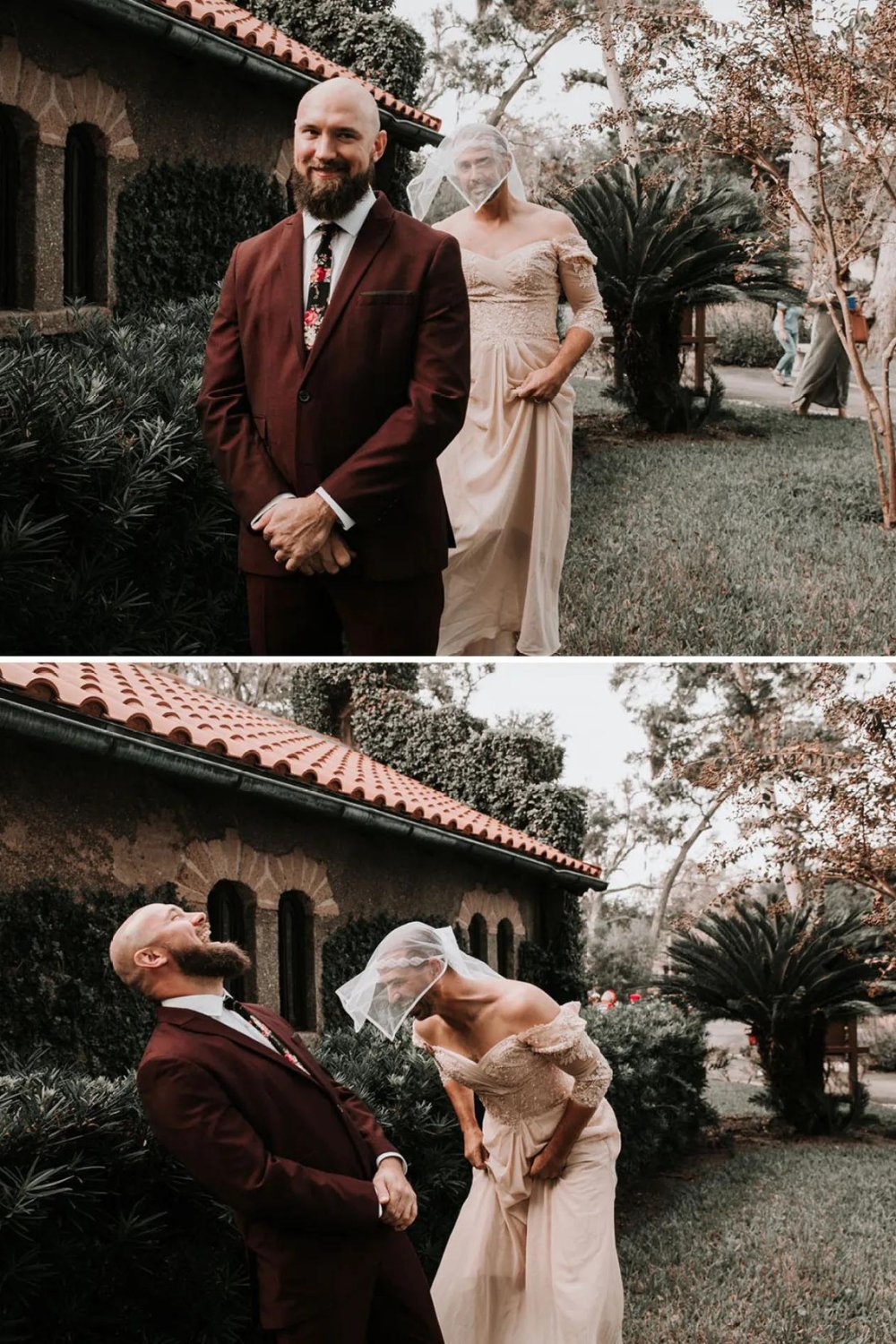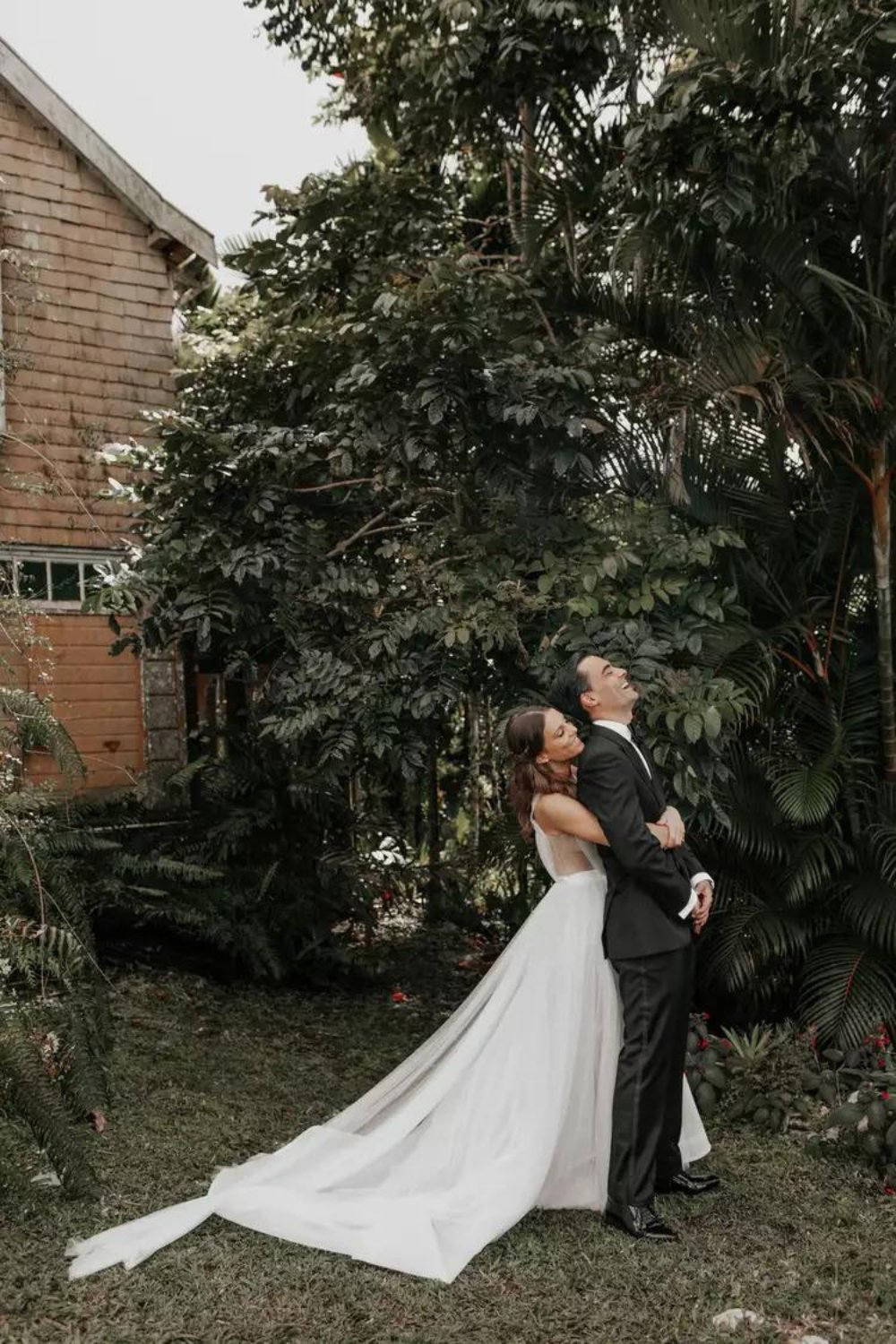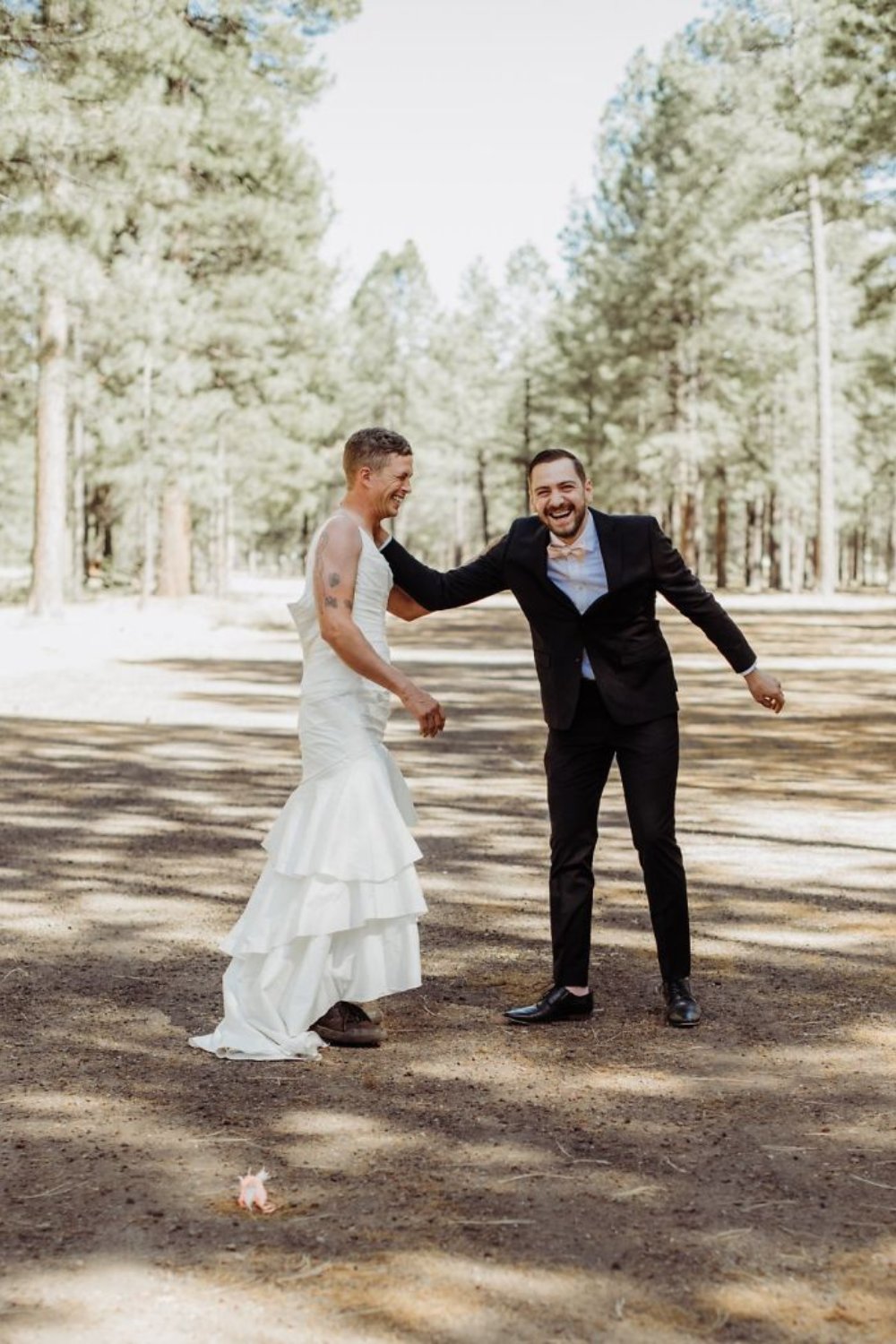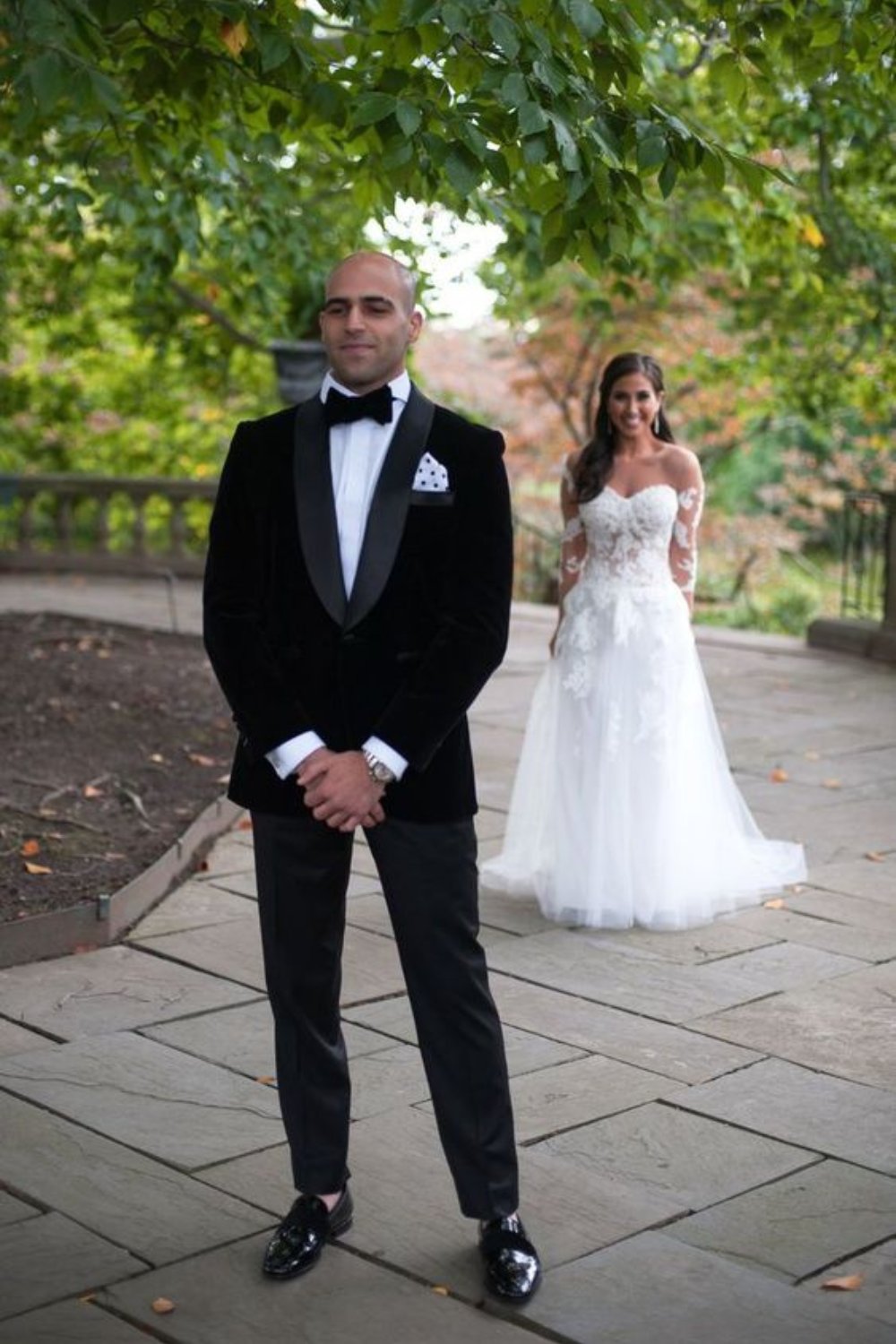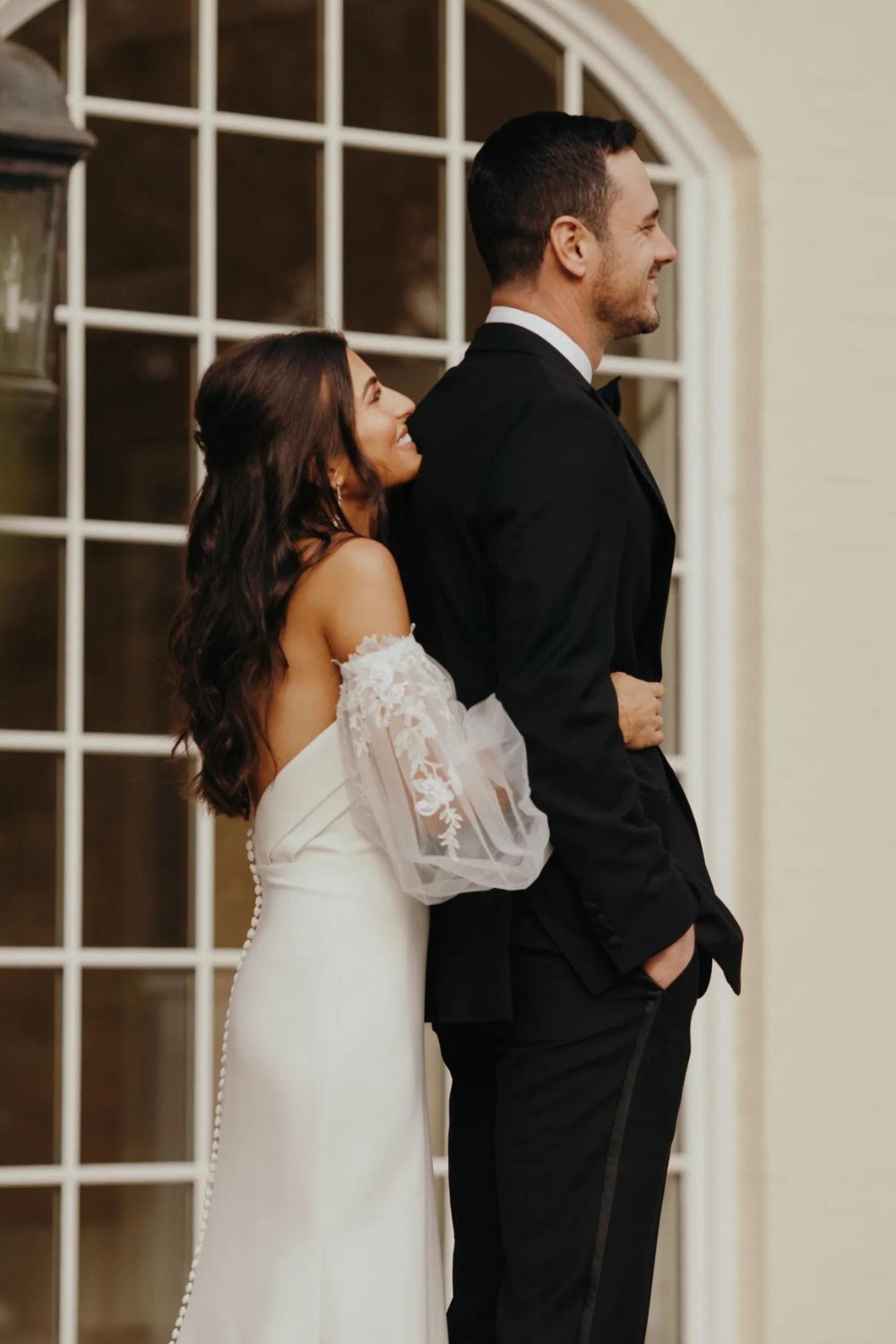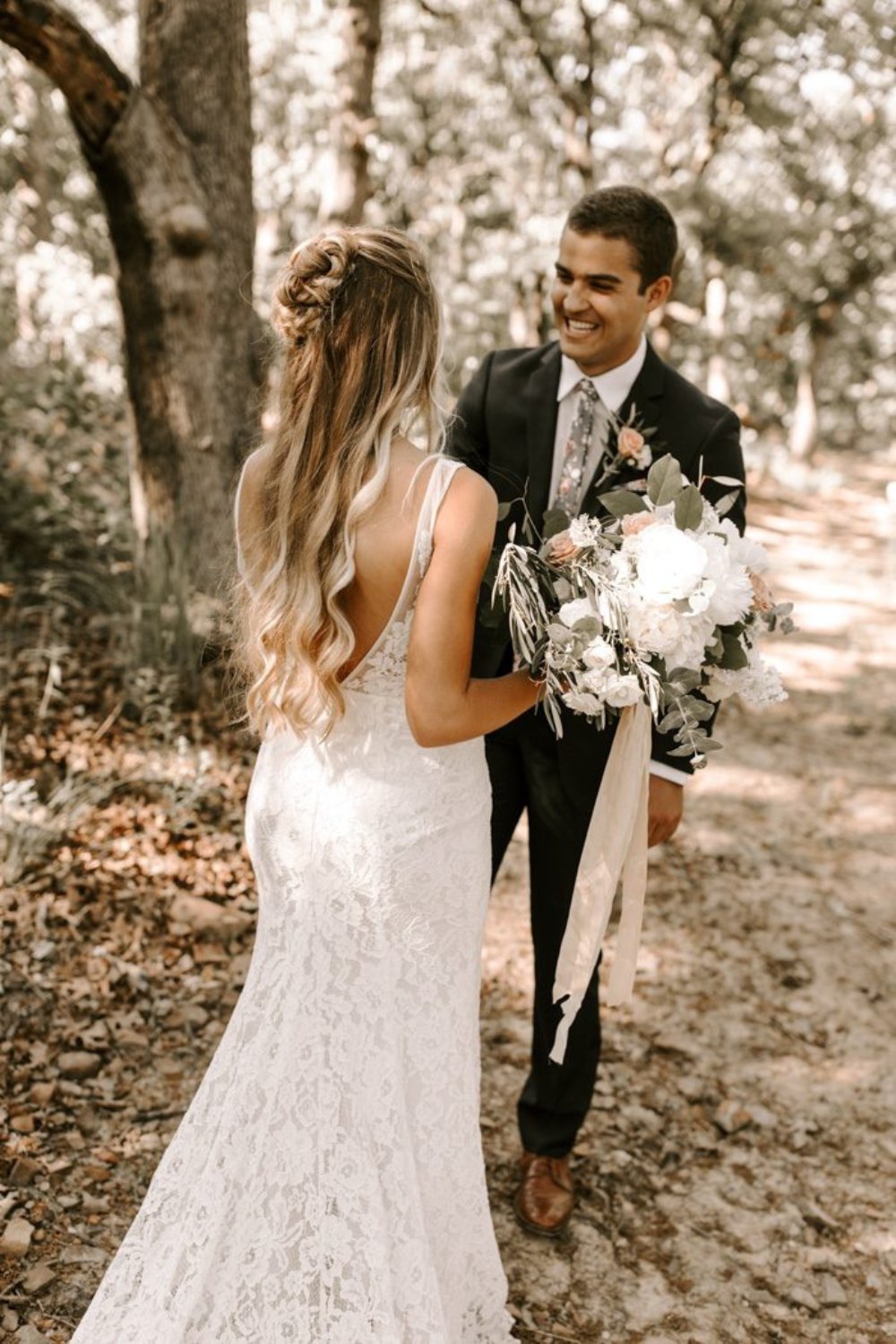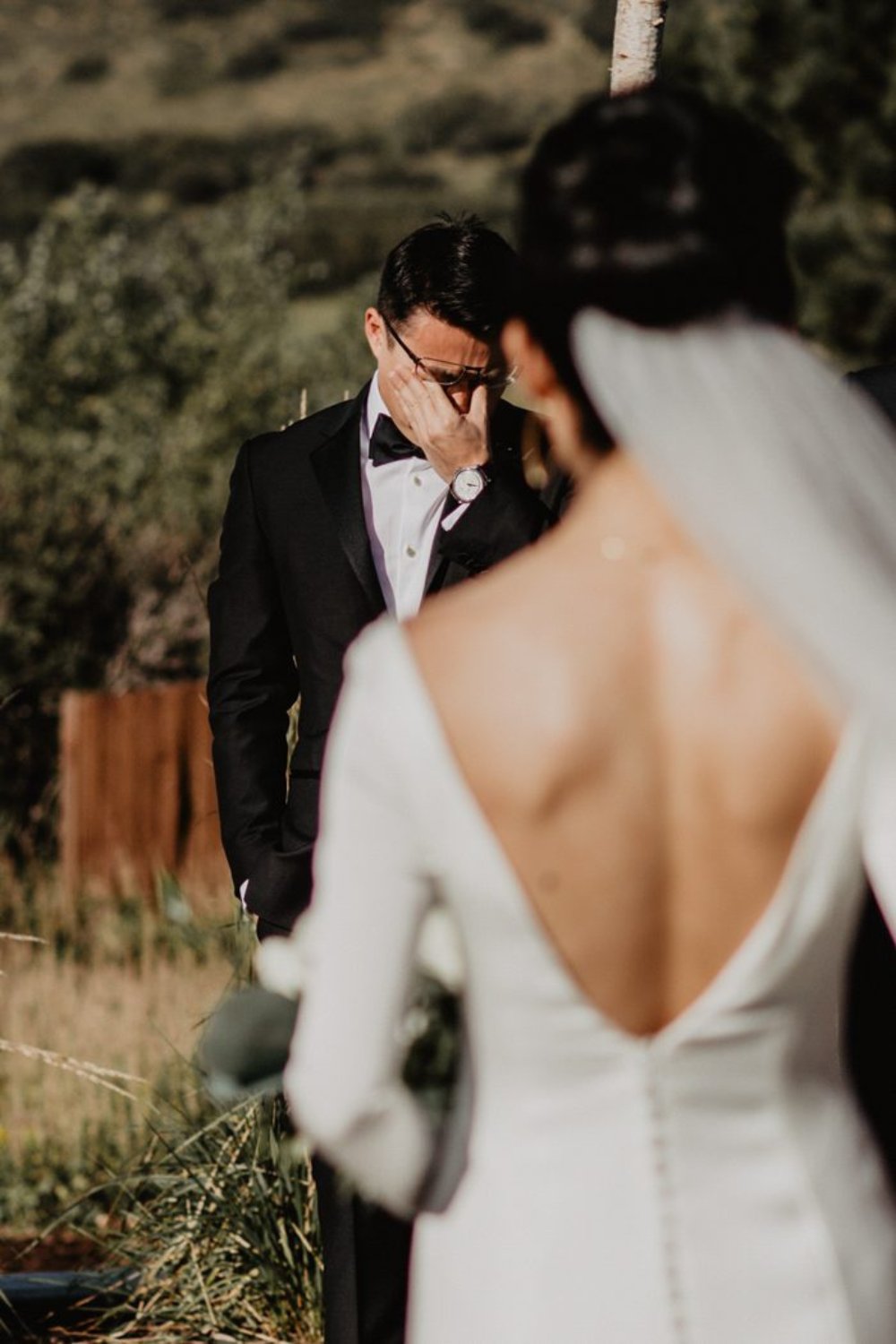 There you are lovelies! Wedding First Look – Yes or No?