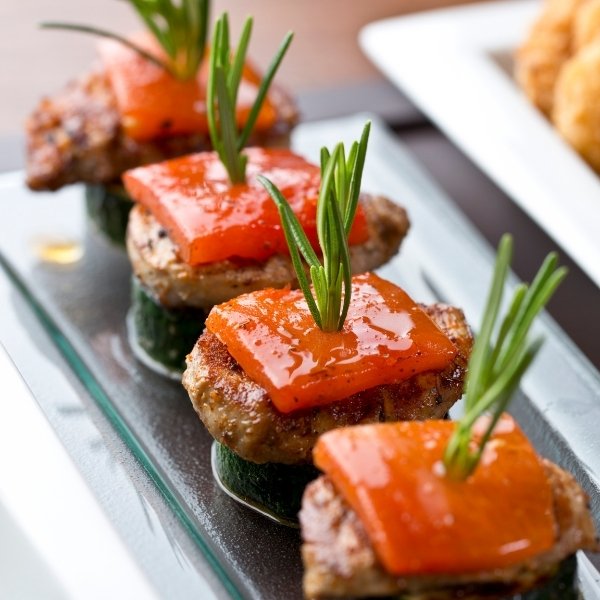 Wedding Cocktail Hour Appetizers: How Many Should You Serve? Love Hors D'Oeuvres! Planning your wedding cocktail hour? Wondering what and how many appetizers to serve? Cocktail hour food? Cold appetizers for the wedding cocktail hour? Or maybe hot hors d'oeuvres?
Perhaps considering simple wedding appetizers that are budget-friendly.In this guide, we are sharing cocktail hour foods to serve at your wedding, that your guests will love!
All guests who come to your wedding will fall in love with the cocktail hour. Not only great for mingling, but also they will love the wedding food!
After saying the vows and exchanging the rings, everyone is looking forward to celebrating the joy with you. Don't let your guests get "hangry" while waiting for the wedding dinner and catching up with other wedding guests. Hence, this question will always come up: how many appetizers do you need to serve per the guest count?
Wedding Cocktail Hour Appetizers: How Many Should You Serve?
It is better if you can have at least six appetizers per person
If possible, you can go up to 12 appetizers per person. Your guests will be impressed with the more choices that you have. It is better if you can keep around 2 to 4 appetizer choices per person.
Consider serving them during the cocktail hour, around 30 to 60 minutes before the wedding reception dinner. If the cocktail hour is celebrated more than one hour away from dinner, you should keep at least 5 to 6 pieces per person.
What are the best appetizers available for your wedding cocktail hour?
We will also share some of the best, most delicious, enjoyable, easy, and affordable appetizers available for your wedding cocktail hour. Review these options and pick the best appetizers as per your wedding budget and personal preferences.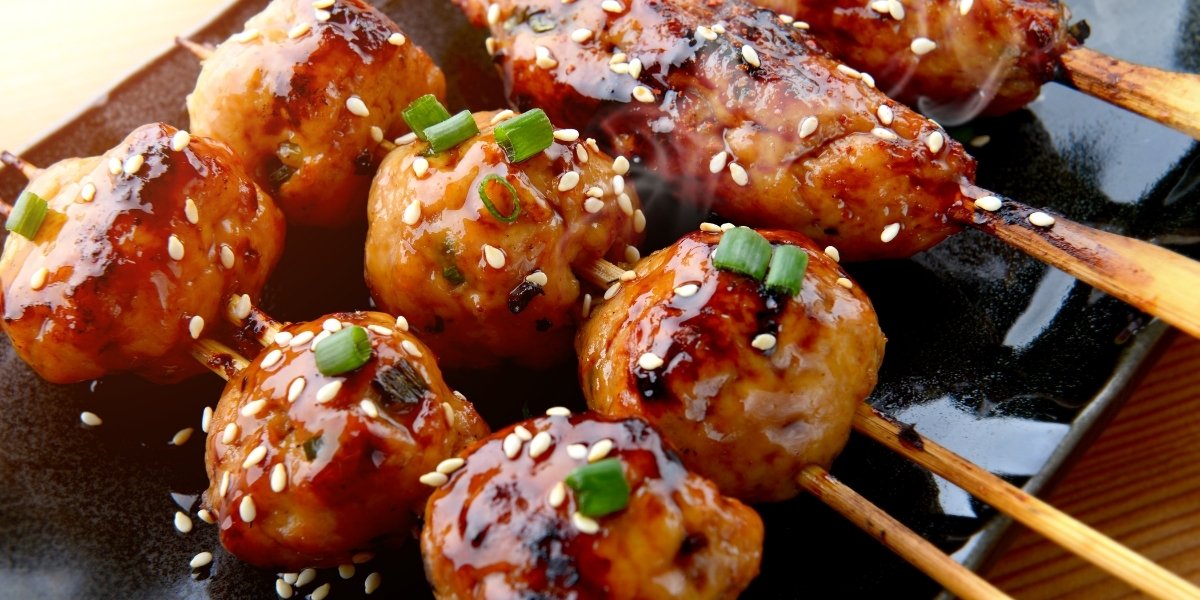 Mini Meatballs
Mini meatballs are a perfect option available if you are concerned about the budget. These would deliver an ideal experience to your guests with just one bite.
Please speak to your caterer and ask to pack the meatballs with flavor before glazing them in the sauce. Then you will be able to enhance the overall taste. It is better to think about adding some fresh herbs such as cilantro or basil before you serve.
That pop of flavor and freshness will sure get your guests energized and excited for the rest of the night!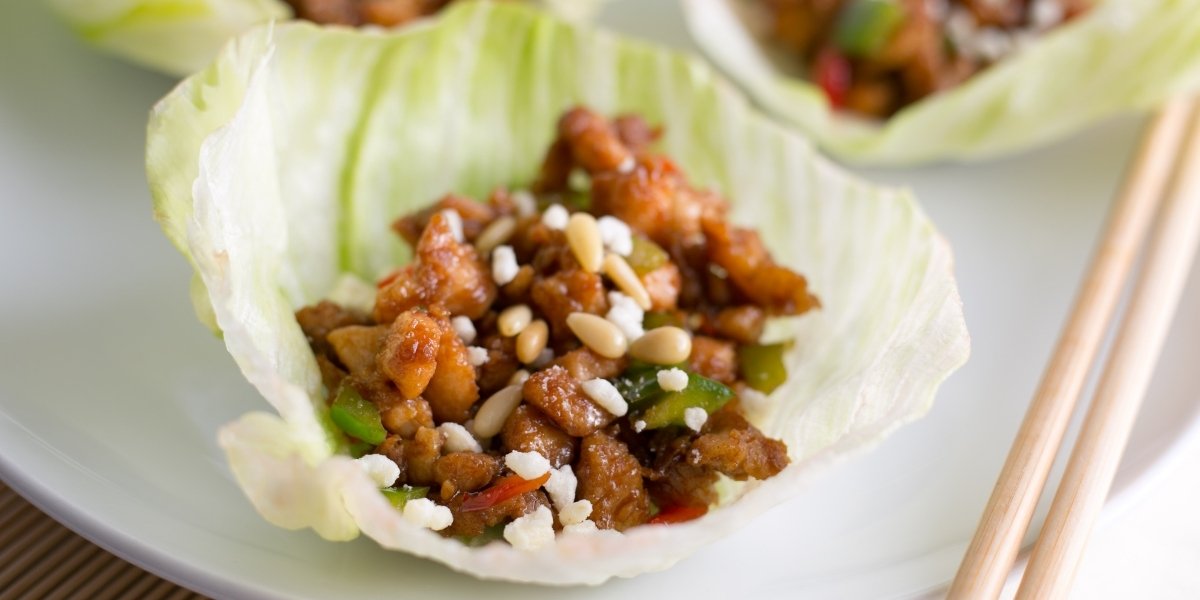 Lettuce cups
Another budget-friendly option available for you to consider would be lettuce cups.
These are nothing but lettuce that comes along with the natural shape. You can use the inner leaves of Boston lettuce or Bibb lettuce as the cup. This is a perfect gluten-free appetizer available to consider.
You may think about filling up all the lettuce cups with a chicken salad or teriyaki ground beef with sesame seeds. This will deliver a delicious snack to the guests.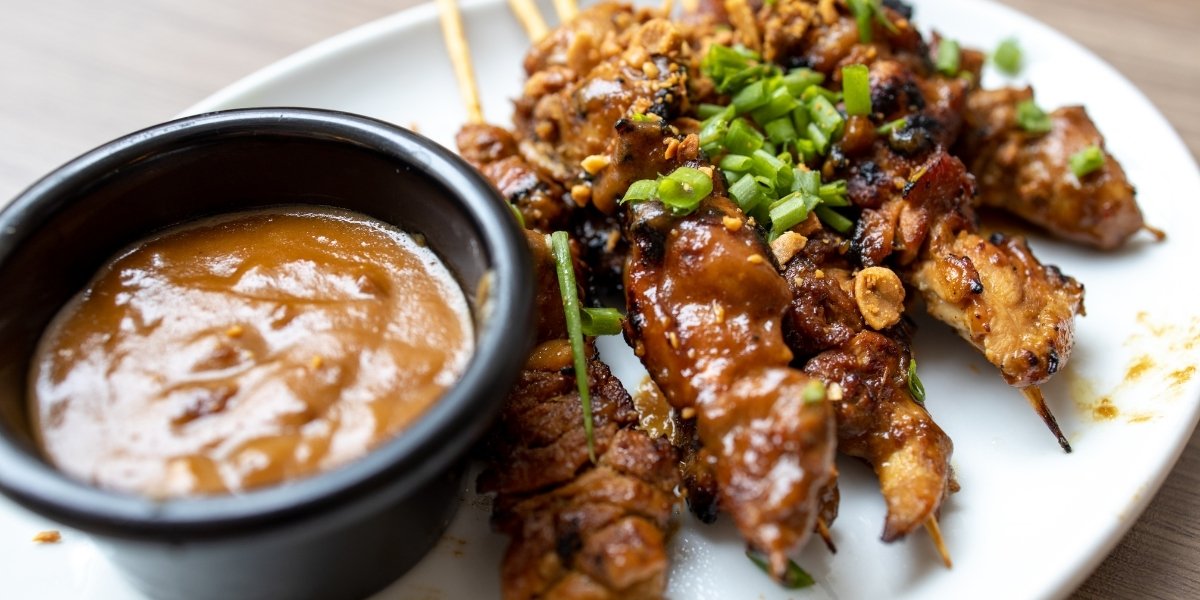 Satay
If your budget allows, you may think about going ahead with Satay. This is a perfect appetizer that you can use to satisfy all the guests before the meal. You will be able to serve grilled meat on a skewer.
This is an easy-to-eat appetizer as well. You will cut down the mess when serving satay by ensuring that there isn't too much meat available in the skewer. You should also ensure that all meat is completely pierced.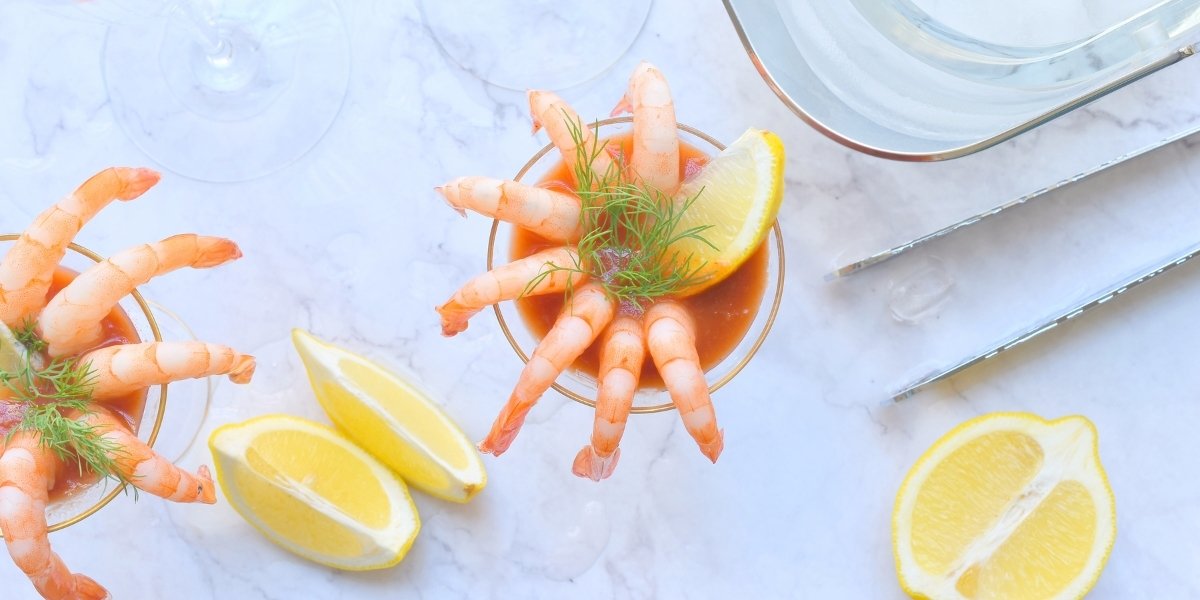 Cocktail shrimp
Although this might be a little pricy, shrimp appetizers deliver a particular experience to your guests. If this is available for you, consider serving cocktail shrimp.
Almost all the guests who come to the wedding would fall in love with it. This is where you can serve peeled shrimp to the guests along with cocktail picks. You may also pre-season them along with spices or add some vegetables and make them a salad.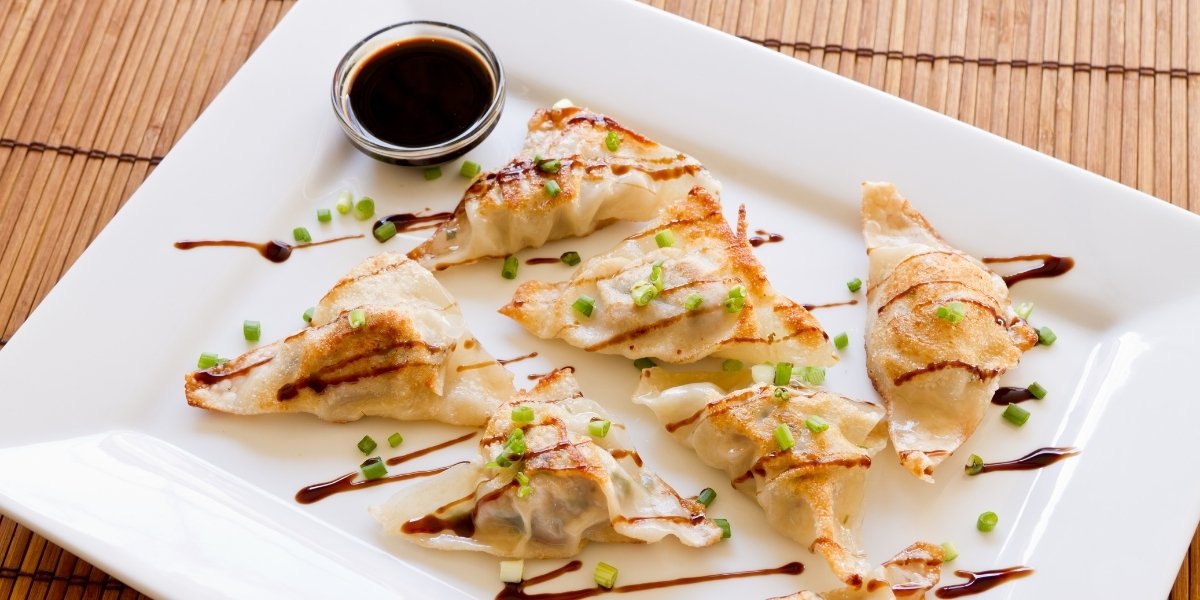 Potstickers
Chicken dumplings will also be a perfect appetizer to give to the guests. These are crunchy & savory goodness you can't resist when cooked right!
This will be quite an expensive appetizer. However, you can get your guests to fall in love with it. One of the best things about serving dumplings is that you have the chance to use a variety of fillings. Empanadas and perogies are two of the most popular options available for you to consider.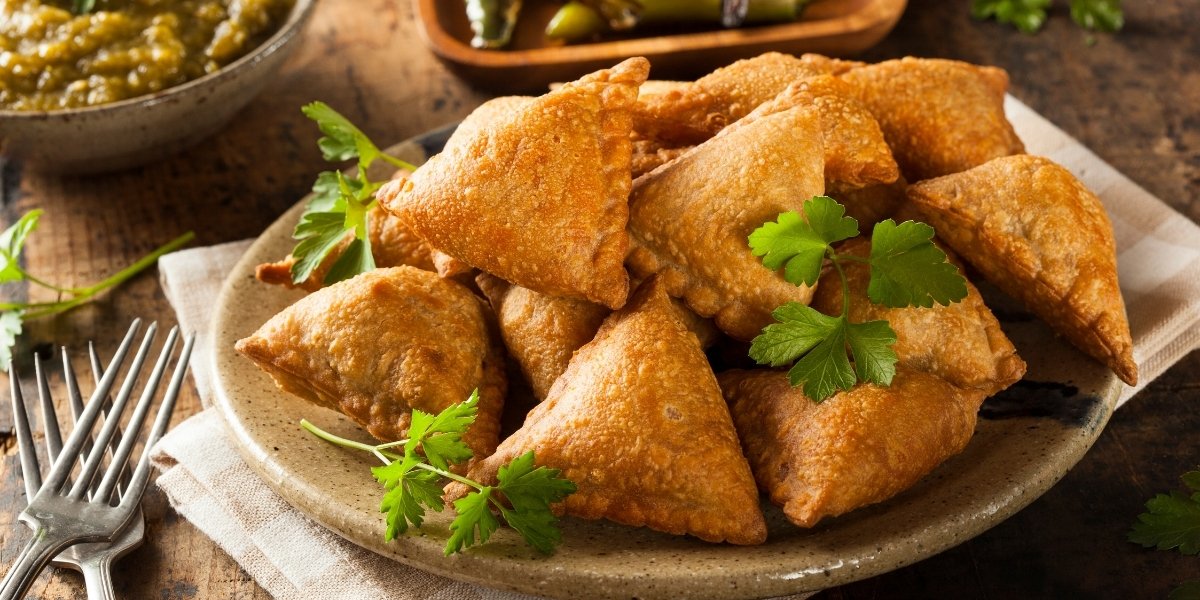 Savory Samosas (super easy wedding cocktail hour appetizers)
Nothing else can pack in crunch and flavors like a samosa can! Easy to eat! Your guests can also choose if they like it with sweet or spicy (or both!) sauce!
If you have vegetarian guests, you can also serve a vegetarian version. Having both options will help your guest feel they had a "choice" and this always adds to the experience.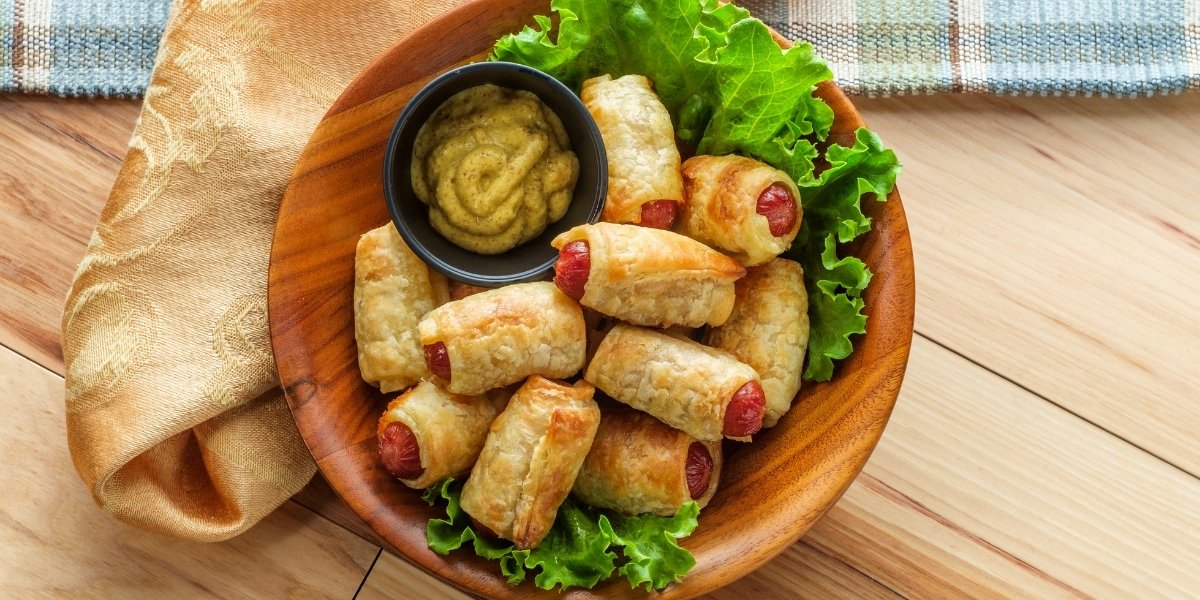 Pigs In A Blanket
Why not add some comfort food spin in there? This is such a "feel good" food! Also, great when partnered with their favorite alcoholic drink!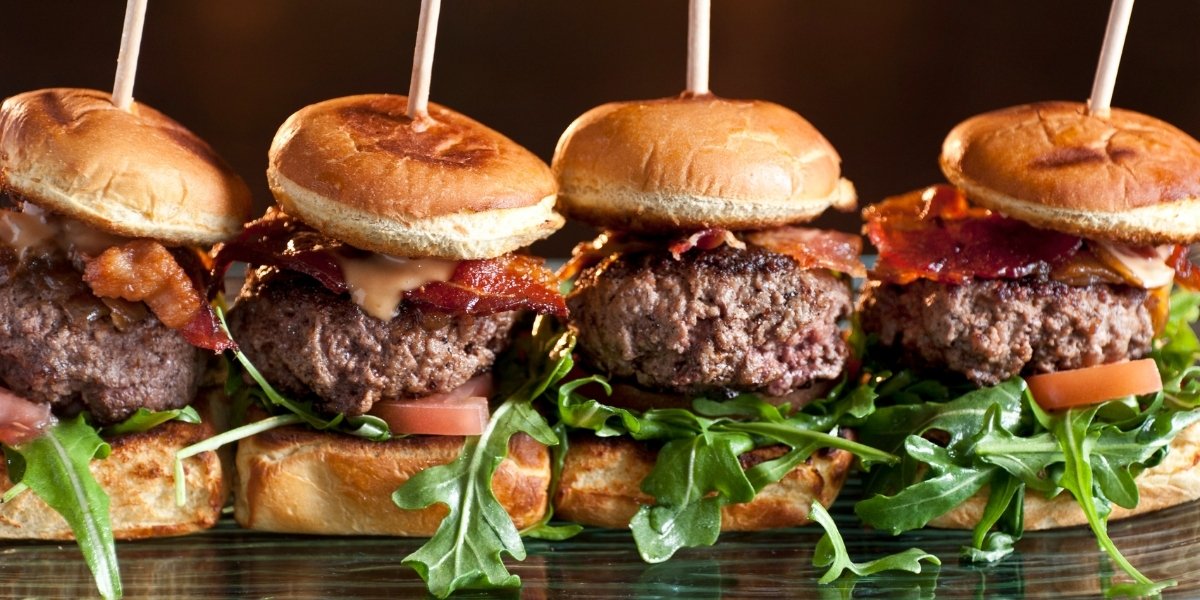 Mini Burgers
If you are already considering more comfort food at your wedding cocktail hour, then a mini burger is a way to kick it up a notch!
Or you can also consider a mini burger station where you can include relish, mini mayonnaise, ketchup, and mustard bottles! How cute is this?
Keep these options in your mind and serve the best appetizers to your guests during the wedding cocktail hour.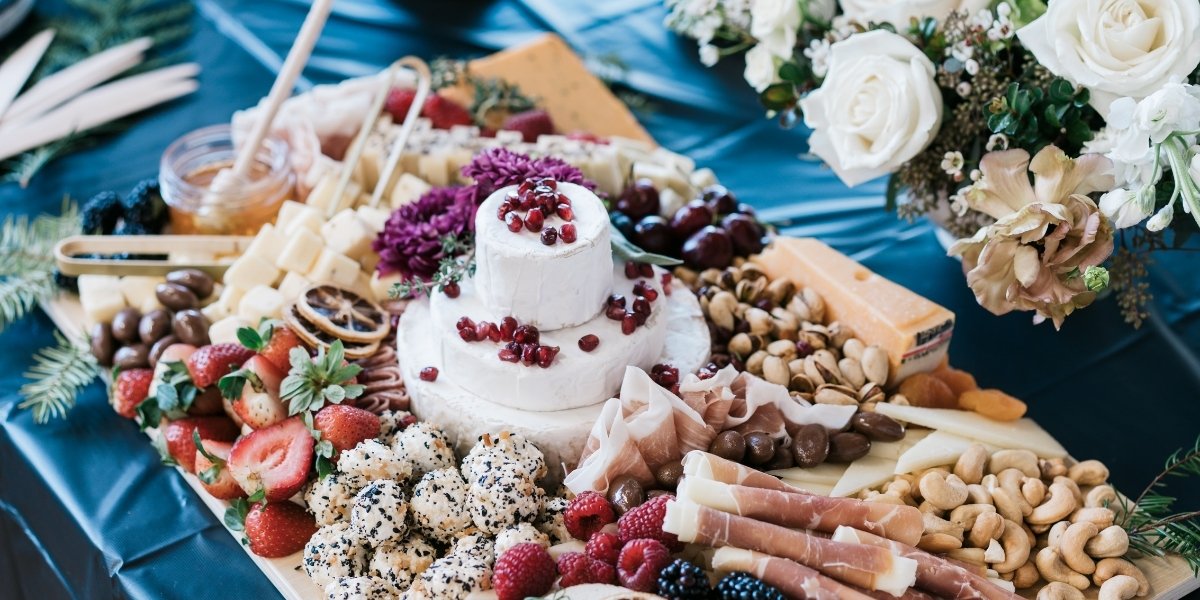 You can also consider a charcuterie spread or grazing table to save on servers. Work with charcuterie providers, and they will set up before your wedding, and your guests can help themselves. In addition, this also makes a great welcome statement for your guests.
Another thing to consider when choosing your appetizers is to ensure they are not messy to eat. Avoid food that can get drippy and sticky when eating. If you can, trying them and booking a tasting with your caterer will help you ensure that your guests only get the best-tasting appetizers during your wedding cocktail hour!
MORE COCKTAIL HOUR APPETIZER IDEAS HERE. And find recipes here.
There you are lovelies! Wedding Cocktail Hour Appetizers: How Many Should You Serve?