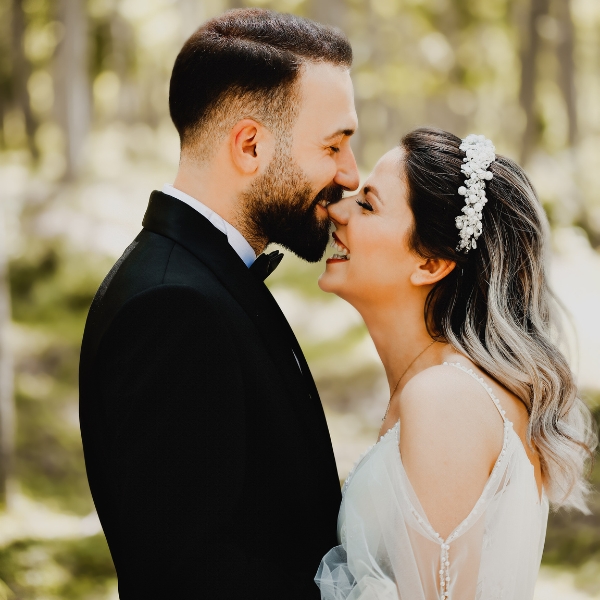 Wedding Planning Tips: Do's & Dont's! Wedding planning comes with lots of questions! Your wedding day involves lots of moving parts. From the wedding budget, ceremony, flowers, decor, reception, and guest list to the smaller wedding details like place cards, cocktail hour, and bar signs; that's a lot to process! In this guide, we're sharing wedding planning advice to help you navigate your journey!
Planning a wedding is exciting but can easily consume you; however, we have created a list of dos (✔️) and don'ts (✖️) in planning your wedding to help you go through the process.
This site contains affiliate links. For more info, please see our full disclosure.
Wedding Planning Tips: Do's and Don'ts
Do:
Don't:
Let's dive deeper into these wedding planning tips!
Do: Consider hiring a wedding planner, or at least, a wedding consultant
A wedding planner can help you plan a wedding and be someone who will be there for you when you need them most; in other words, you have someone who knows all the tricks. A good wedding planner will help you find a suitable venue, advice on a menu, get decorations you always dreamed about, get wedding insurance, and much more.
If you still opt to do most of the leg work, you can work with a wedding consultant to get you started with the framework and provide insights on what you are currently finished putting together. An experienced planner or consultant's insight will help you navigate around the "blind spots" that you probably didn't even know were there.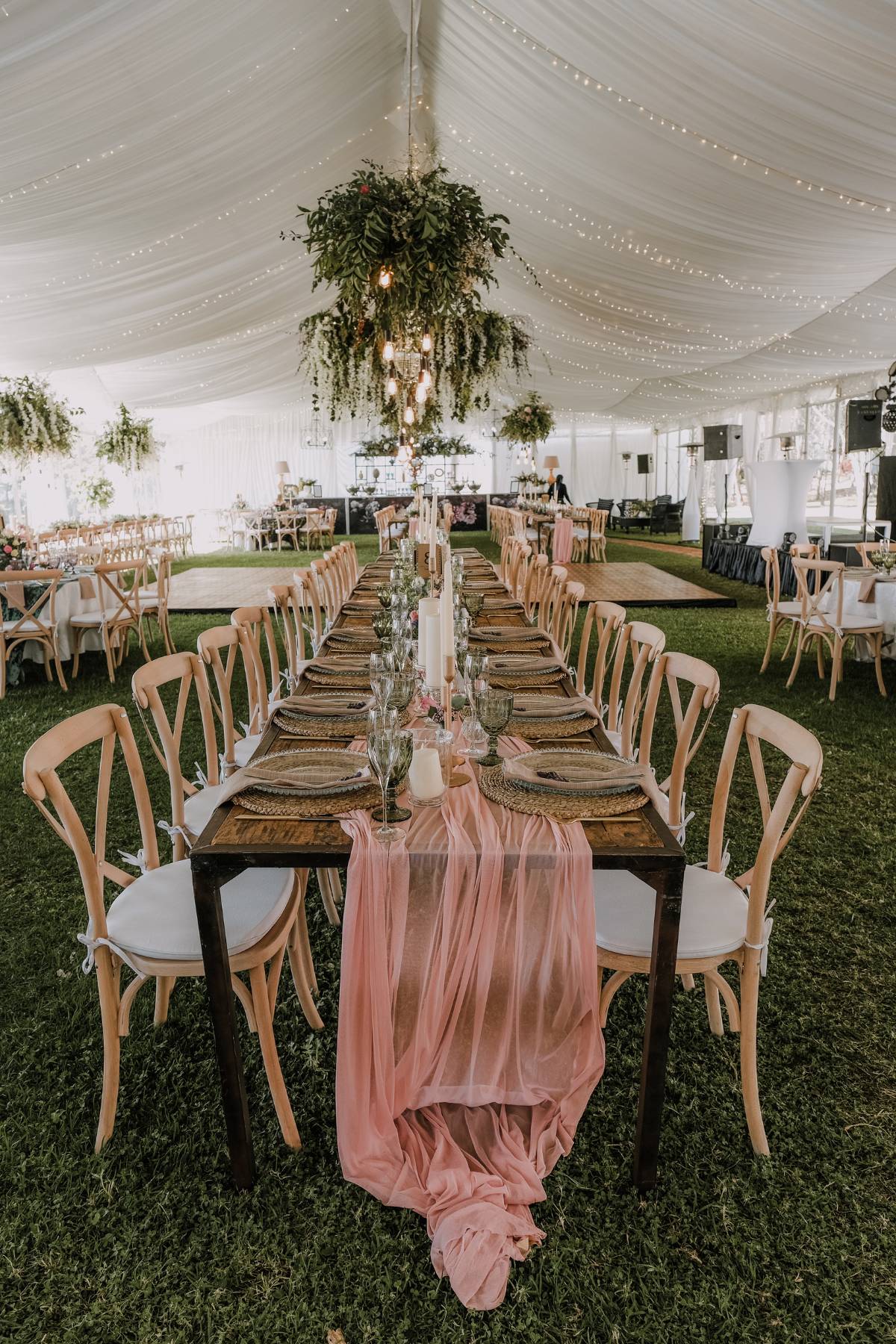 Do: Document Everything During Wedding Planning
This does not have to be super elaborate, but definitely one of the most important wedding planning tips. But it is important to document ideas that come through your mind.
If you've booked vendor meetings and site visits, document that initial phone call and create questions around it, so that when you get to the meetings, you will not forget anything. Even small actions you take, document them. This will create a better flow, and you have something to go back to when checking your progress.
You can also download our complimentary wedding planning binder here to help you get started!
Do: Allocate Budget Accordingly (one of the most important wedding planning tips!)
2 things here, and this will definitely be up for discussion (which is absolutely fair!).
1, either you allocate budget right away and stick to it, which is the most common (and absolutely right!) approach, or find the right vendors that fit your budget.
OR 2, if you are planning a long engagement or a micro wedding, you can reverse engineer things, where you ask your "dream" wedding vendors their fees and work backward. For example, if your "dream photographer" will cost you $6k for the day of your wedding, how many months will you need to save up for that?
You can then reverse engineer from there and book your wedding on a day that gives you enough time to cover payments. Most photographers ask for an initial payment, and the rest of the payment usually is due before they deliver the final photos.
Now, whichever way you take, that way is what is RIGHT FOR YOU. You will decide on a responsible decision that fits your circumstance (all up to you!)
Many wedding websites help you track spending, and they are all great, but you have to keep in mind that all of us have different financial set-ups and approaches, so when it comes to your wedding, having a "custom working" spreadsheet is good.
When planning a wedding, creating your own spreadsheet is essential; you can add dates for when money will be coming in and when money will be paid out. A "custom working" spreadsheet can also include interest rates to pay using your credit card. Just a more customized approach to cater to your circumstance/situation.
If you've read our post about "things you need to know when you're not hiring a wedding planner", you might have read that we mentioned that you always have the option to reverse engineer things (like mentioned earlier as well! see above budget tips!).
Consider having extra time to get creative on resources, approaches, and designs: research tips and tricks, affordable alternatives, and dupes to save some $$.
Truthfully, spending on a photographer that you truly connected with and who will be able to document your day and receive photos in a way you have always dreamed about; then it will be they are worth the $$.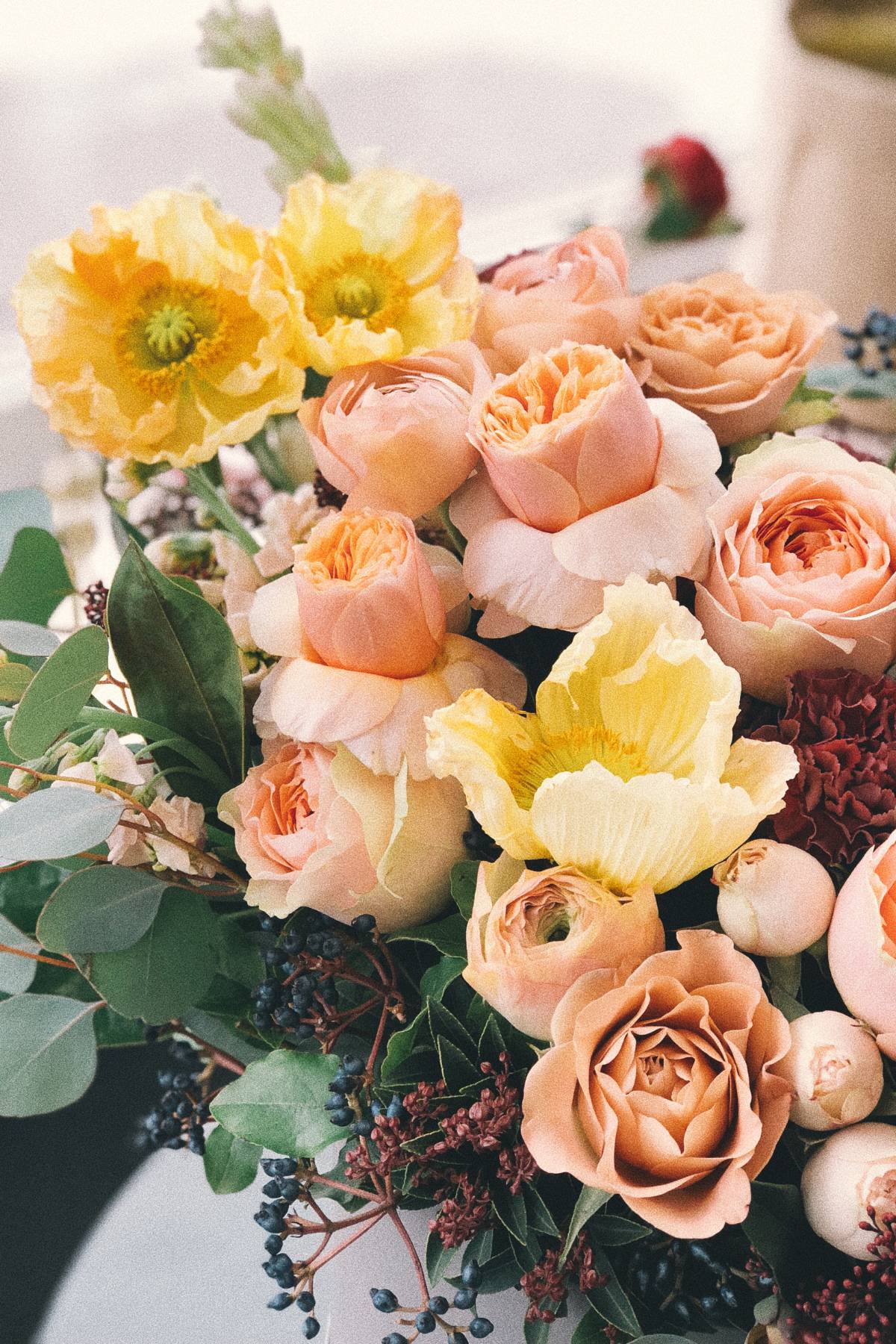 Do: Consider Safety Protocols
With your guests and yourself wearing a mask and practicing social distancing, you can also rent stanchions together with signs to ensure physical distancing is practiced. To take things further for extra safety, you can also rent clear dividers (you can also decorate them!) to put in between tables.
Another option is to provide clear face shields that they can still wear, should they need to take the mask off to eat and/or drink. Adding extra preventative measures is always a good idea.
Check with your local government and public health officials about any guidelines, protocols, policies, and/or regulations that you need to meet if you will be holding an event.
Do: Delegate
Ask your bridal party, family, and friends to share their ideas, and listen to them. Leave some jobs to the wedding planner; however, it is important that your family and friends feel involved.
Not comfortable with asking friends or family? It's ok. You don't have to. It is an option; if delegated and "communicated" well, this will actually be a special time for you and your fam/friends for them to feel involved and create more amazing (and fun!) memories together!
Another option is that, when planning a wedding, consider working with staffing companies, where you can hire specific professionals based on what you need. Whether it be someone to set up, serve, bar-tend, clean up, and pretty much anything you need help on, they will have staff that you can hire specifically on your day-of wedding.
Do: Book your wedding appointments far in advance (one of our fave wedding planning tips!)
Start your wedding dress shopping 9 months before your big day. It might take up to 6 months to have your dress shipped and 3 months to alternate.
If you want a personalized experience, try to avoid booking your appointment on Saturdays. Saturdays are the busiest days. Book a day off during the week and enjoy your day with your squad. Also, because the week is not busy, you get a more intimate experience without feeling rushed or crowded.
This also helps your bridal party plan ahead to make them available on this day – if you would like them to come.
Do: Put together a guest list – sooner than you plan to
The sooner you start, the better. The number of guests will determine the catering's final price, the number of tables, and the size of your cake. The biggest chunk of the wedding expenses will be based on your guest list. The sooner you set this number, the more accurate your quotes will be as well.
Do: Send save-the-dates
The invitations are usually sent out 6 to 8 weeks before the wedding. Ideally, you should send the save-the-date out 4 months before the wedding date. It will give guests plenty of time to clear their schedules and arrange transportation.
If you have many out-of-the-country/province guests, you might want to send your save the dates sooner.
During this time, that travel is minimal; you can still send save the dates for your "virtual wedding." This means that by the time you send this save the date, you should already be speaking to someone who will help you technologically ready to set up and connect with family all across the globe.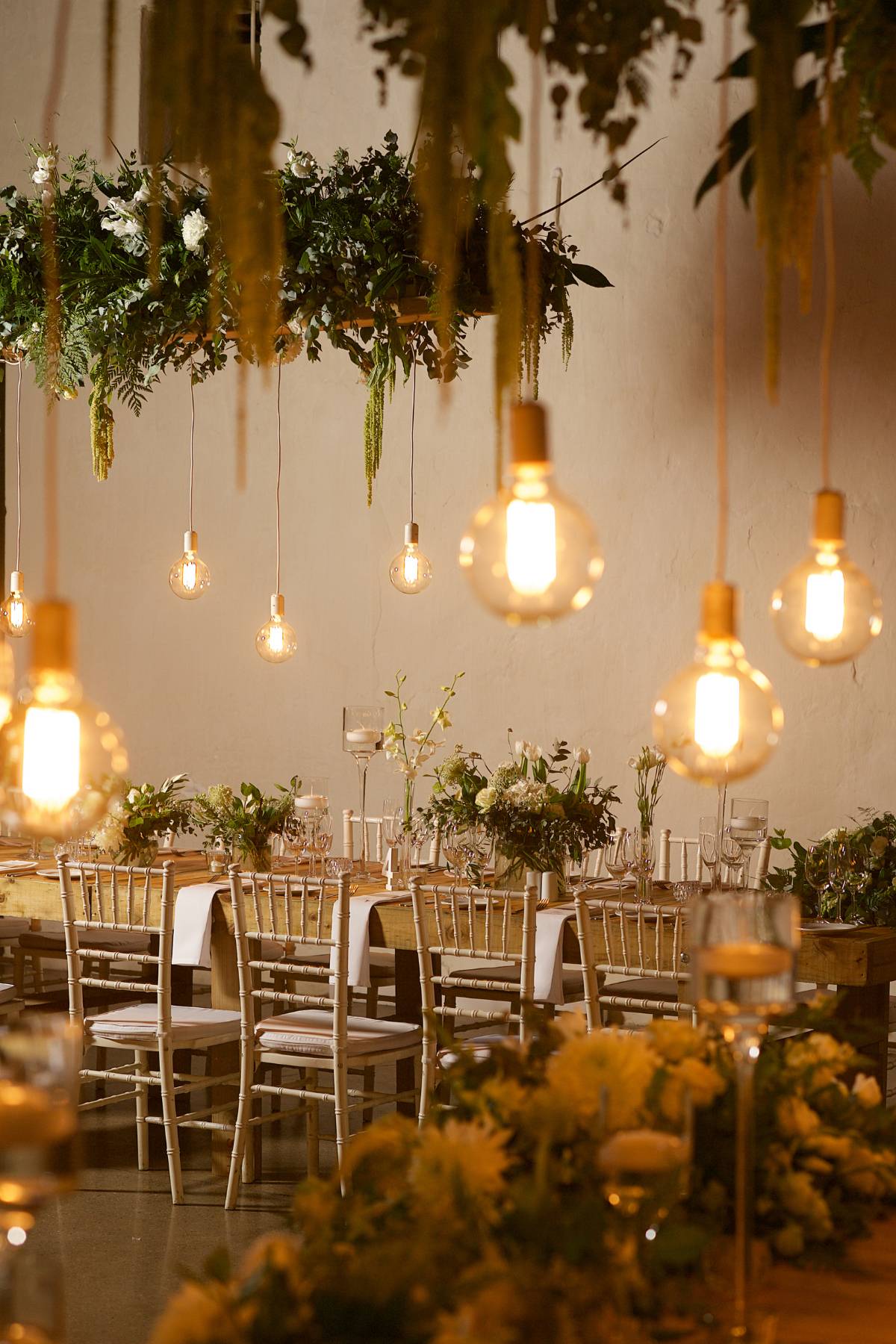 Do: Consider putting together a wedding website
A wedding website like Wedsites is an important part of planning your wedding. The website allows you to share valuable information such as a location, date, and gift registry with your guests. This website is one of the wedding planning tips in this article that is worth considering, especially during this era of technology.
Also, during these times, when travel and meetings are minimal, you can use your website to upload videos that your guests can connect with. Since not everyone can FaceTime simultaneously, uploading a video update gives them the freedom to check in when they get a chance.
Do: Use Pinterest
Pinterest will give you a lot of inspiration and ideas. A Pinterest board is a great way to share your ideas with the event planner and the rest of the team.
If you are DIY-ing many aspects of your wedding, putting step-by-step guides in one place will make it easy for you to access them and eventually plan to execute them. If you are working closely with your bridesmaids, you can also add them as contributors to your board.
Don't: Panic
Enjoy every moment of planning a wedding and don't allow anyone to spoil it. If it is not possible, allow yourself enough time between tasks.
Planning your to-do list and also sticking to deadlines will help you keep calm. If you have set a "decision date," sticking to that date will allow you to move on to the next task, making you feel calm that you are actually checking off things on your to-do list.
ALSO, talk to a friend when you feel overwhelmed. You can even talk to us if you need specific help. Letting off your "panic" and confiding with a professional consultant helps you clear your mind.
Don't: Focus on TOO many details
OKAY, I get it; this topic is a fine line. Because we also love details as much as you do. I'm not saying do not worry about the details, because they really matter, which is what planning a wedding is all about.
They are the building blocks to a successful event, but what I mean is, that you should also be able to let go of some things. If you want a square menu but the plates you are using look better with a round menu, we sometimes have to give. Unless you want to change the plates and spend $$ on them, we have to accept the round menus.
Identifying your priorities and non-negotiable parts of your wedding will help you direct and re-direct your focus so you won't get stressed and panic.
Look at the bigger picture instead of focusing on every tiny detail. Always decide on the most important and costly things first and plan from there.
Don't: Let it control your day
It is easy to get lost in all the planning but don't forget about your regular life. Your DAILY family and friends are important too. Schedule days and hours per week for planning a wedding and stick to it.
Dedicate specific blocks of hours to focus on your planning. We find that blocks of 4-5 hours, whether on the weekend or your day off, enable you to focus and build enough momentum to get your creative juices going and get a lot done!
Don't: Wait too long to take action
Allow yourself some time between your engagement and planning your wedding, but don't wait too long. Once you start with planning, take it easy, step by step. Also, planning is good. But, you have to attach actionable steps to get things done.
See the post here on how to breakdown steps, such as when you are booking your photographer. Scheduling tasks and, of course, sticking to those schedules will help you avoid overwhelm.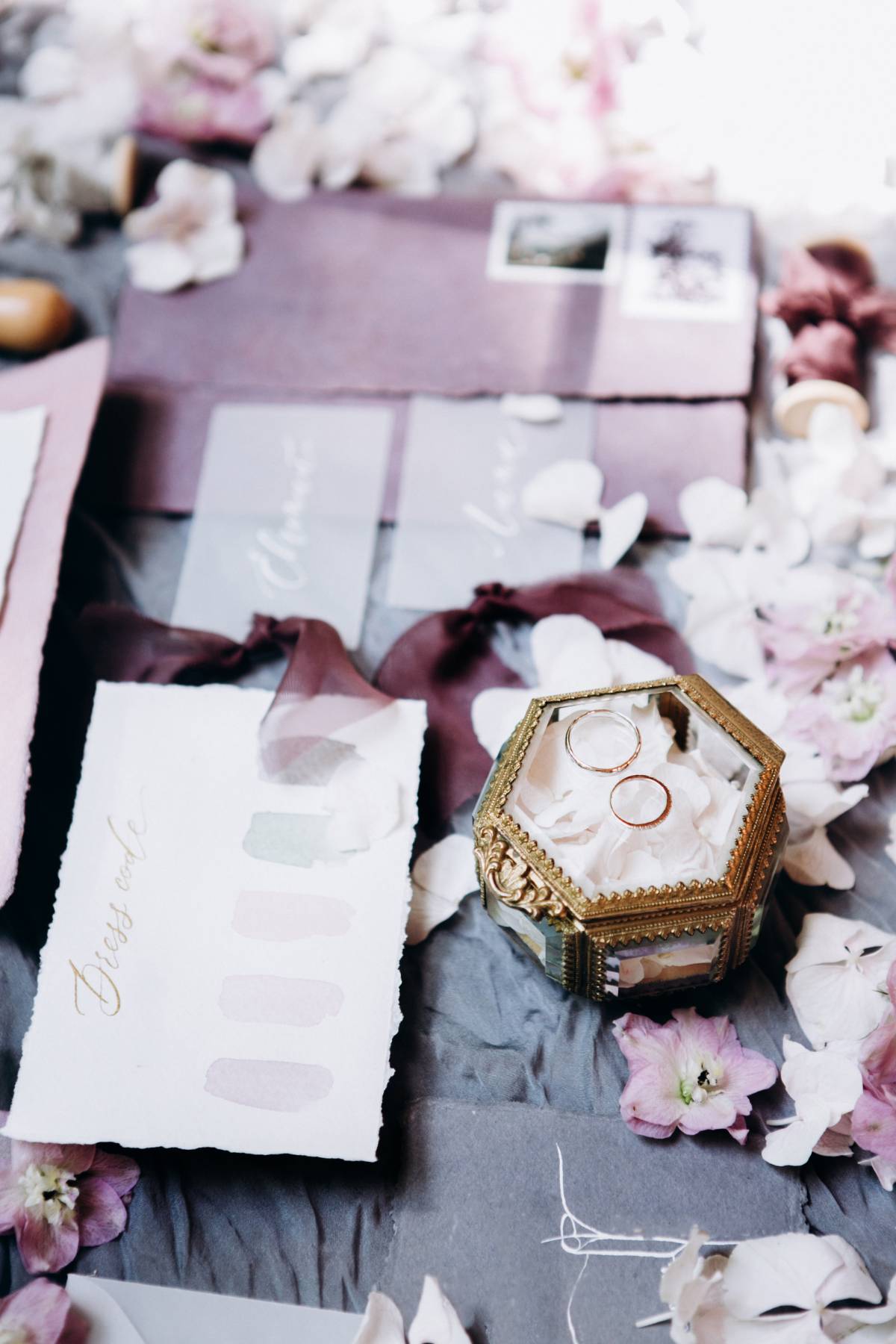 Don't: Decide Impulsively (one of the most important Wedding Planning Tips)
To support what I've mentioned above, you will not be tempted to decide based on impulse alone when you have clear, actionable steps.
Don't decide on important things impulsively; think them through. Consider the impact your decisions can have. Like what we've always suggested, similarly, breaking down tasks will show where you are and show you how and when to make that decision.
Don't: Worry TOO much
Now, this is unavoidable. But probably one of the most important wedding planning tips is to create boundaries and actionable steps to be at "peace" with your wedding stress and worries. Like, I get it. I myself worry too much sometimes, probably more for you that you are planning a wedding.
But see, when you have documented things properly (see this breakdown and use a binder), it is much easier to look back and see what you have done or what else is there to do, and really appreciate how amazing you are!
Excessive fear is harmful. If your worry is solvable, brainstorm, exercise, or meditate. Once you calm down, look at the problem one more time. You can also reach out to a friend or a wedding consultant to help you manage the worry or the problem.
Remember that you might want to consider having coverage, like wedding insurance, to give you extra peace of mind if you are serving alcohol.
There you are! Wedding Planning Tips: Do's and Don'ts!