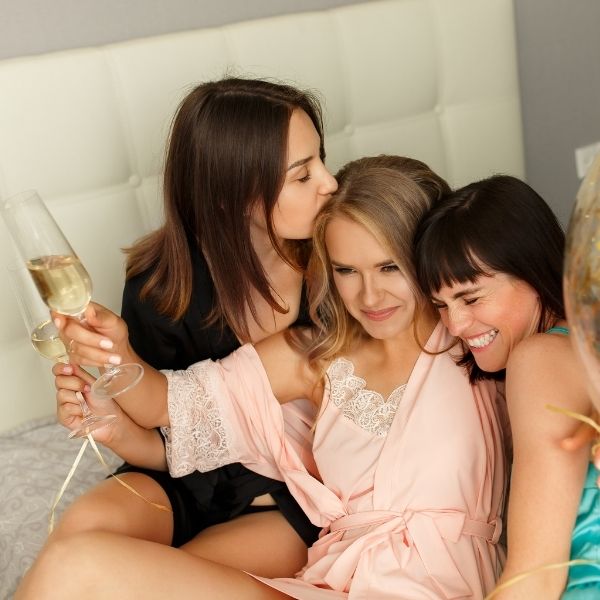 What do bridesmaids pay for? Do they pay for their own hair and makeup? How do you ask them to pay for their dress? Who pays for the bridal shower?
Being a bridesmaid is a great experience in life. You get to be side by side with your best friend as they walk down the aisle. You may have already enjoyed multiple events before the wedding day.
As we all know, with all the fun and exciting parts, there are some big responsibilities. You are also responsible for being there by the bride's side when she needs help.
These all are the general responsibilities of a bridesmaid; also, there is a possibility that bridesmaids need to pay for multiple expenses.
Before we get started, we would like to point out that every friendship and relationship is different; this guide is not to impose on anyone but serves as a presentation of what is commonly done. An open discussion with the bride and the rest of the bridal party is always the best approach to understanding contributions and expectations.
What do Bridesmaids Pay For?
1. Bridesmaids' dress
Buying a bridesmaid's dress is commonly a bridesmaid's own responsibility. If the bride wants to pay for her gal pals and wants to thank them for being with her, she can pay the whole amount or contribute to the bride's expense as a gift for the bridesmaids.
There are a lot of ways this can be done and arranged. We had clients where the bride gifted the bridesmaids $100 gift card from a boutique and the bridesmaids, just used it for their dresses.
Another client gave swatches of the shades of blush pink, the style, as well as the dress length that she preferred and the bridesmaids were free to choose what they like to wear, as long as it matches her guidelines.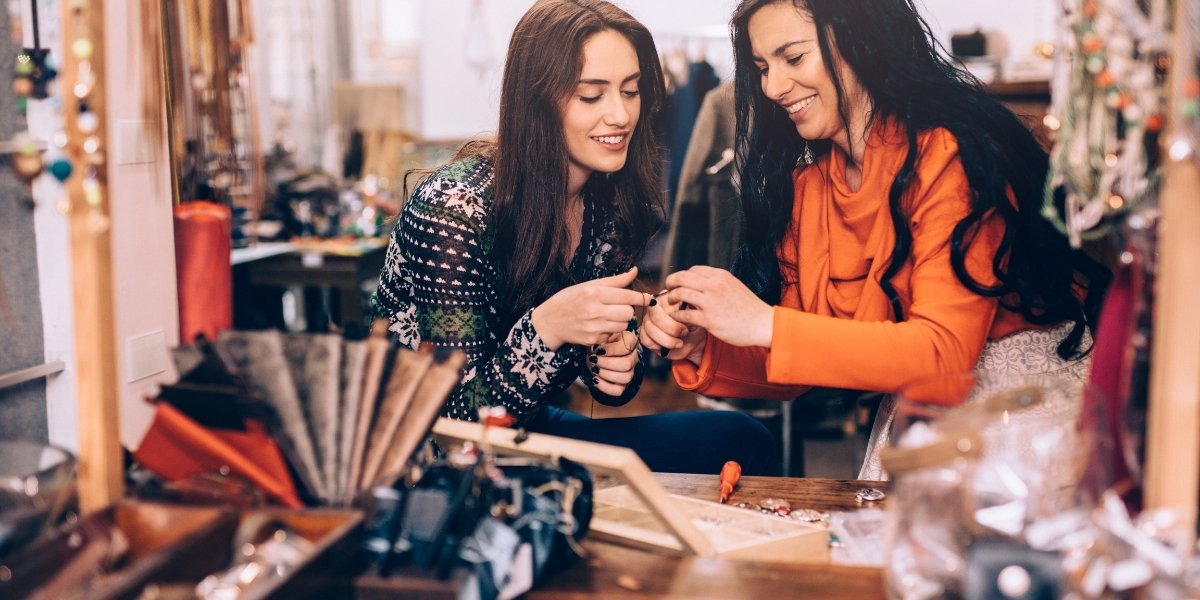 2. Bridesmaid Accessories and Shoes
The bridesmaids usually pay for their own shoes and accessories to keep them in their wardrobes and use them in the future.
3. Bridal Shower
A bridal shower is a great get-together of the bride's family, soon-to-be family, and friends before the wedding to shower the bride with gifts and the presence of their company! As everyone showers the bride-to-be with lots of love, blessings, and gifts, typically, the bride-to-be has no monetary contribution to this event and relaxes and enjoys herself with her favorite people. A bridal shower can be hosted by all the bridesmaids and other family/relatives who also want to contribute their efforts and money.
4. Bachelorette party
Time to party! It is one of the craziest wedding events in which all the bride's friends get together and have a blast party throughout the night. Play games, enjoy food, and drinks, and party together. They may also hang out for long drives to have fun.
Typically, what bridesmaids pay for is the bachelorette party. All the expense of the bachelorette party is typically on the bridesmaids. Also, most brides would be more than happy to contribute for themselves; again, discussing beforehand is great for understanding the expectations and contributions.
5. Hair and makeup (very common on what do bridesmaids pay for)
Another common thing when we think about what do bridesmaids pay for is their own hair and makeup. More often than not, bridesmaids cover for their own hair and makeup. It would help if you always discussed such matters in advance to ensure everything goes smoothly later on.
6. Hotel rooms / Accommodation expense + Travel
If bridesmaids decide on staying the night after the wedding at a nearby hotel with the bride and groom (using their hotel blocks), this is an expense that they have to cover on their own.
Travel is also a bridesmaid's own expense unless the bridal party will be riding with the couple in their limo/van/transportation. However, before and after that, it usually is at the bridesmaid's own expense.
7. Gifts
Depending on the discussion, there might still be a need for gifts to be given. Again, ensure to check with your current set-up and relationship to see what is necessary; you can coordinate and speak to other bridesmaids to see what they are willing to pitch in as well.
8. Miscellaneous
There will be a lot of unexpected expenses that might arise. For example, there might be more dinner meetings with the bridal party, accompanying the bride to her appointments, dress alterations, make-up and hair trials, and a lot more.
As mentioned in the beginning, every situation and relationship is different. Pick up tips that apply to you and your situation! Decide what works for you best! We are here to cheer you on!
There you are! What do bridesmaids pay for?