Wedding Getting Ready: Where? You might be wondering where you are going to get your make-up and hair done. And of course, dress up. Not just you and your partner, but also your bridal party.
The answer to the question is it depends upon your wedding budget and the time you have to spare on your wedding day.
For hair and make-up, if you and your bridal party have time to travel to and from the *actual* salon location, then this is a great idea. However, if your wedding is earlier in the day, it will be best to have your hair and make-up done where you are dressing up.
Location-wise, this can be either at your home or at a hotel.
At home is great if you have a lot of space – remember your hair and make-up artist are bringing supplies and will need to set up as well. If your home can accommodate this space, that will be great.
In addition, take into consideration that there will most likely be a *travel fee* involved, depending on where you are. Usually, this cost is based on how far you are from their salon.
If not, you can rent a hotel (usually you get discounted rates if you ask your venue if they have *partner hotels*) and use that space as a getting-ready.
The caveat to using a hotel is that you will have to bring in a *LOT* of things before the wedding day. That means you'll have to pack a lot of things from your home to the hotel – and back.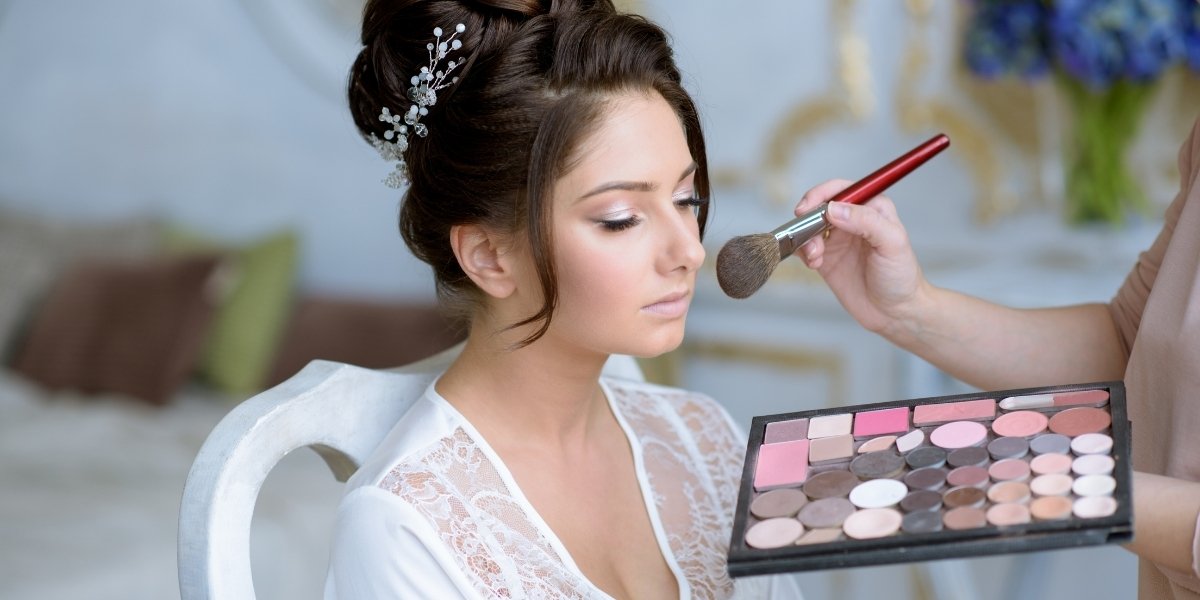 Ask your venue if they have a *spare* room that you can rent to use as getting ready. The same concept as the hotel. You will have to bring your things.
However, because you are already AT the venue, there is less traveling involved – which will save you in transportation costs, as well save you time.
If you live in a condo, you can rent your party room or other rental amenities to use for getting ready space. This will help you with cleaning and moving lots of products and things back and forth since you are in the same building anyways.
Or you can also rent your guest room at your condo to use as a getting-ready place or also an extra space for your bridal party to use.
Another idea is if you are not looking to rent a hotel, you can speak to your photographer and ask if they have a studio or know a studio that you can rent (at a referral price) for you to use as your getting-ready location.
Photography studios usually already have their own-up chair and getting-ready area!
When you are deciding which *location* is best for you when it comes to getting ready, consider the cost and time involved and not just the obvious fees like rental and transportation.
You also don't want to cut your getting ready time short or too tight. Give yourself enough room to breathe (include this on your wedding day timeline!) and enjoy the day. Lower those stress levels down and ease into your wedding day with great energy.
There you are lovelies! Our insight on: Wedding Getting Ready: Where?