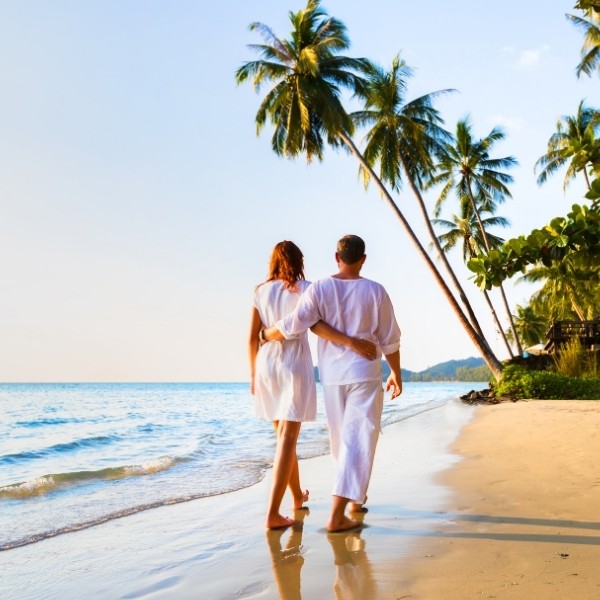 Honeymoon Planning Tips. Skinny dipping plans! Looking for honeymoon packages and maybe honeymoon destinations? We got you! Here is a wedding planning checklist that can help you plan your honeymoon a little bit easier!
We might be going through lots of travel restrictions, but you can use these honeymoon planning tips when it is ok to travel again!
Most likely, you are also planning your honeymoon during your engagement period. Maybe even planning to set up a honeymoon registry (which is a great alternative to monetary wedding gifts!)
Unless, of course, you chose to proceed with your honeymoon at a later time, which means you can actually plan it after the wedding.
Budget (duration and spend), safety, details, and experiences are the top things that have to be considered when planning your honeymoon.
Browsing through the internet to gather information about locations and destinations is the most common starting point in determining where you wanted to go.
Or, if you have a destination that both of you have been looking to go to for the longest time, then you might already have an idea of where you want to go.
Although the internet is a great starting point to gather ideas and options, the best and probably the easiest way is to work with a travel agent.
Speaking and booking your honeymoon through an expert specializing in trips, experiences, and destinations will save you time and money and provide you peace of mind.
The access, discounts (possibly!), and inside information that your travel agent can provide you will help you feel "safe" and "at ease" with your honeymoon plans and decisions.
Travel agents can also help you navigate things beyond your control, like weather concerns, reservation mix-ups, and the like.
Here are some honeymoon planning tips to keep in mind when planning your honeymoon. These points can also be your guideline when discussing your plans with your travel agent.

1. Reservations
When you plan to travel, popular resorts get booked up quite quickly, especially during peak season.
Book asap when you decide on a destination to avoid this challenge.
Reconfirm your reservations, either with your travel agent and/or with your actual destination 1-2 weeks before you leave.
Have all your reservation paperwork handy and in order. I.e., signed forms, rental forms, tickets, passes, etc.
After all, this should be a romantic honeymoon and the last thing you'd like is to spend it "looking" and "finding" paperwork!
2. Materials + Familiarize
Look through the materials that were given to you or that you have researched about your destination.
Having a "feel" and an idea about your location and whereabouts will be helpful once you arrive at your destination.
If you are extra specific, create your own itinerary and plan your activities. Your travel agent can also help you with this.
In addition, double-check if there are any hidden fees that might affect your honeymoon budget.
3. Passport / Visa / Paperwork / Declaration
Depending on your destination, go through all the requirements carefully. Bring the necessary documents with you.
Please take photos or scan (PDF files) your documents and send them to your personal email for backup access.
If you are applying for a Visa, ensure to provide ample time for processing, including delays.
Check your passport expiry. Some countries require a specific number of months left before expiring to be considered a "valid" passport.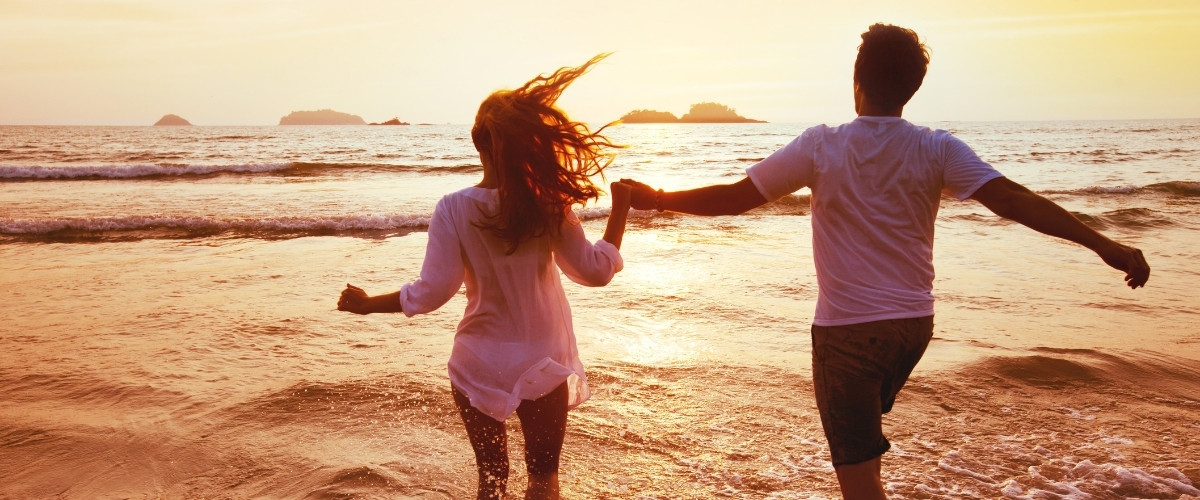 4. Emergency Contacts
Create a list of contacts; emergency contacts, local hospital/health care contact, local consulate/embassy contacts, and other numbers that can be found easily.
5. Travel Updates
The world keeps changing, and we have to keep up with updates: restrictions heightened, danger or health and safety challenges, warnings, and other important alerts.
6. Currencies
Plan to have your destination's local currency with you when you travel, even before getting to your destination.
You can source it from your local currency exchange and get more once you arrive at your destination's airport.
This cash will help you cover any incidental and/or surprise expenses like tips, transportation, snacks, luggage trolley rentals, etc.
---
---
7. Alert your credit card company
Call your credit card company and advise them of your travel.
Credit card companies block or suspend your credit card when they see suspicious activities like out-of-the-country charges and usages.
You want to avoid this by calling your credit card company ahead and advising them of your travel plans.
8. Driver's Licence
Not all countries accept foreign driver's licenses to rent/drive a car.
Check with your car rental company at your destination about their requirements.
You can also always obtain an international driver's license to be on the safe side.
Have a chat with your insurance (car and travel) to go over your coverage while you are at your honeymoon destination.
Or, if you do not have coverage, consider purchasing one (or two!)
9. Plan Ahead
Arriving and leaving might be a little different depending on the country you are heading to.
Check waiting times and line us ahead of time if you can and always add 1.5-2 hour padding to ensure you get through without hiccups.
Or even if there are to be hiccups, you have padded time to solve it and are still in time to board your plane.

10. Medical Kit
Needing medication while you travel?
Always check in the paperwork you need to bring to carry your medication/s (original labels, clear containers, doctor info, etc.)
11. Medical Certificates and Bracelets
Have your immunizations and health certificates handy. You can easily obtain this from your family doctor.
Allergies can also be managed better if you keep a medical bracelet with you.
A doctor's note and a letter will also be helpful, especially if you have preexisting conditions with symptoms and treatment information.
12. Immunization Needed
Consult your doctor for the best vaccine recommendation to help you be protected while you are at your destination.
13. Share your itinerary & contacts
Your family and closest friends should have a copy of your itinerary and local destination contact numbers that they can contact instead of emergency.
14. Document your honeymoon
Don't forget your gadgets; cameras, Go-Pros, chargers, plugs, tags, and all other electronics that you need to document your honeymoon!
There you are! Honeymoon Planning Tips! Have fun lovelies!