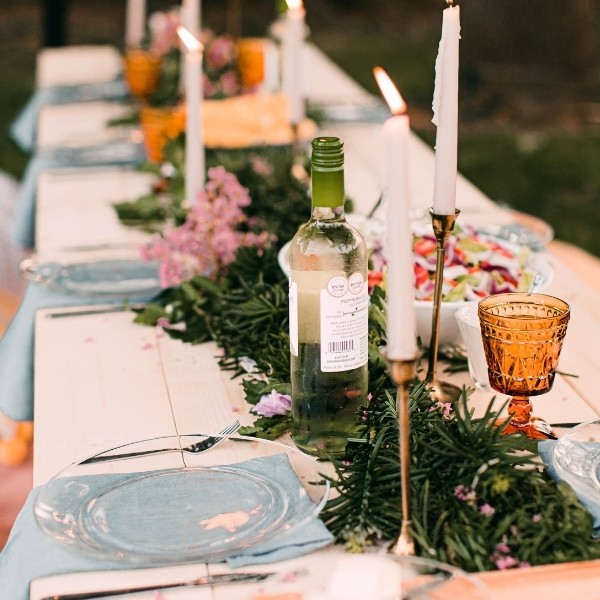 How to Plan an at-Home Wedding. "I-do" at home! Whether you are planning a civil wedding ceremony at home, a backyard wedding reception, or a small micro or intimate wedding at home, we got the tips for you!
Wondering how you are going to prep for a wedding at home? Or maybe ideas for weddings at home? Keep reading because, in this wedding planning guide, we will help you host a wedding at home!
Imagine walking down the aisle of your childhood backyard, the familiar surroundings painted with a new layer of love and memories.
Planning an at-home wedding is an intimate and deeply personal journey, where your cherished spaces become the canvas for your special day.
Whether it's the family garden, a rustic barn, or the comfort of your own living room, an at-home wedding offers a unique blend of familiarity and sentimentality that no other venue can replicate.
In this guide, we'll delve into the art of planning an at-home wedding, exploring everything from logistics and decor to creating an atmosphere that resonates with your love story.
Having your wedding at your home can make it the most memorable for you and also very cost-effective. It can save some money, but at the same time, it comes with its own logistical challenges.
There are many things to consider when planning your wedding at home! Before moving on, start with establishing your wedding planning timeline, to-do checklists, and budget.
Here are guidelines to help you how to plan an at-home wedding: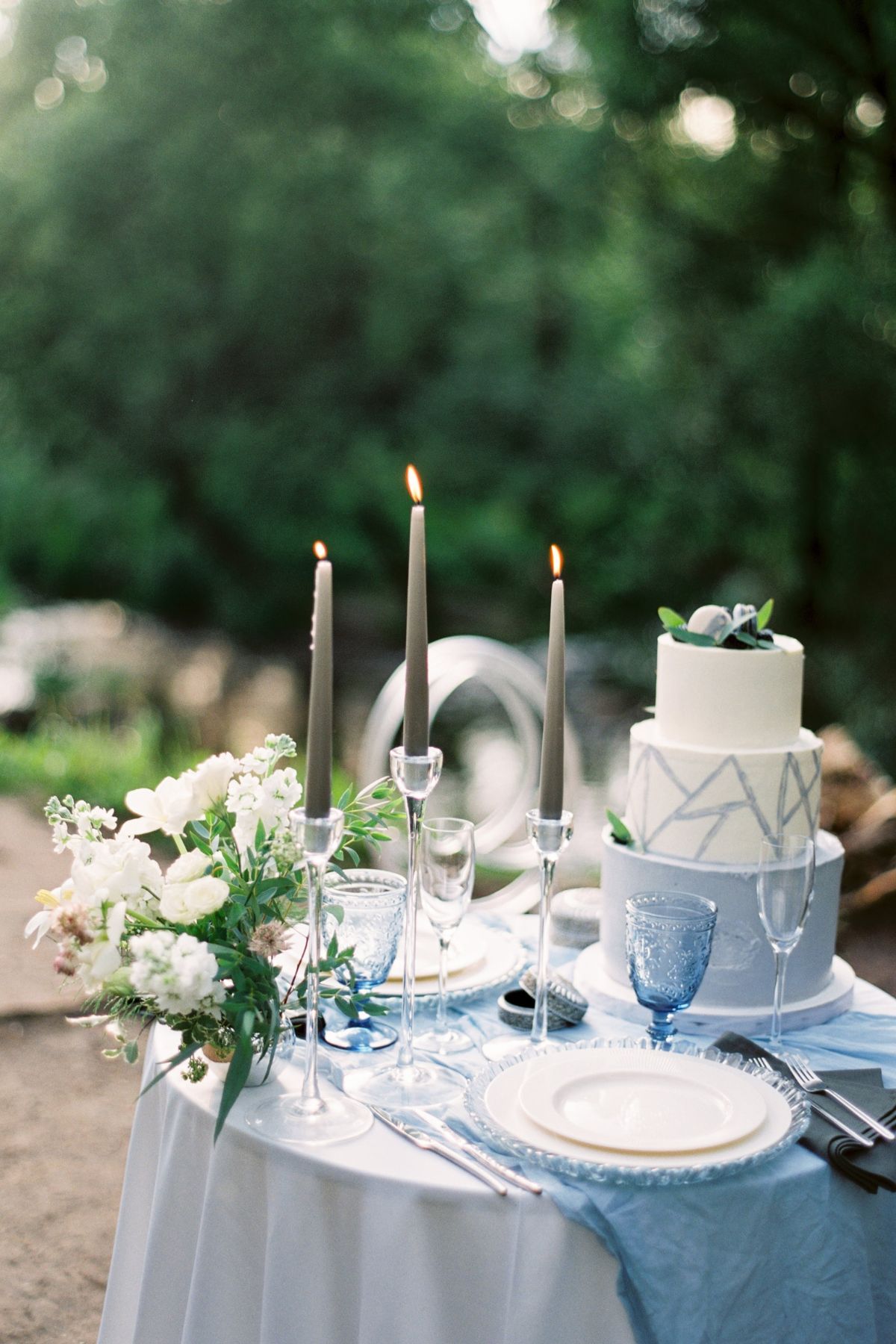 1. Your Guests
Having your wedding at your home shows the level of intimacy of your wedding.
It will be a great idea to be genuine and realistic; invite only the friends and relatives who are exceptionally close to you. Of course, you will also have to consider how many people your home can hold.
Are you looking for a sit-down dinner, or maybe a backyard wedding? Or perhaps planning a more laid-back cocktail wedding?
Deciding about the guest count and the wedding set-up will help you move forward with planning and getting more into the details/logistics of your at-home wedding.
The number of guests and choice of wedding set-up will help you decide on a budget and how to use it accordingly.
** PRO TIP: Consider creating a website where your guests can check details like parking, timings / day-of timeline, and all other details that they might ask you about. If you have the website, you can direct them there, making everybody's life much easier.
2. The lay of the land, a.k.a how much space you have
A major thing to consider on how to plan an at-home wedding is the space you are working with. Maximizing the square footage of your house is entirely up to you.
Would you like to do your ceremony in the backyard (don't forget to check the weather!)? And have dinner inside?
If you are working with a caterer, is there enough kitchen space to prep the food? Or maybe they can take up space in the backyard and build a prep tent?
Which space are you considering holding the cocktail hour in? Perhaps the receiving area in your house?
Will you consider having a tent set up in your backyard- this is a great idea regardless of the season. How about considering picnic-style entertaining so your guests can cozy up and set a very laid-back feel?
Don't forget to reserve one room as a dressing room/getting ready space, where there is enough light for your makeup and photoshoot.
You can, of course, use your room as the bridal room (getting ready and where bridal dresses and bridesmaids' dresses will be displayed for photos!)
It will help if you want to use the entire space of your house for the wedding. You can arrange a wedding ceremony in your living area or rooftop, cocktail hours in the kitchen, the reception in the backyard, and an after-party in the poolside area.
When considering space, this also means that you will need to assess your parking needs. Do you have enough parking space? Or should you consider perhaps a valet service? Or you can also suggest your guests consider using Uber – to and from your house.
** PRO TIP: Set markers or signs in your house where your guests cannot cross. I.e., bedrooms, basement, etc.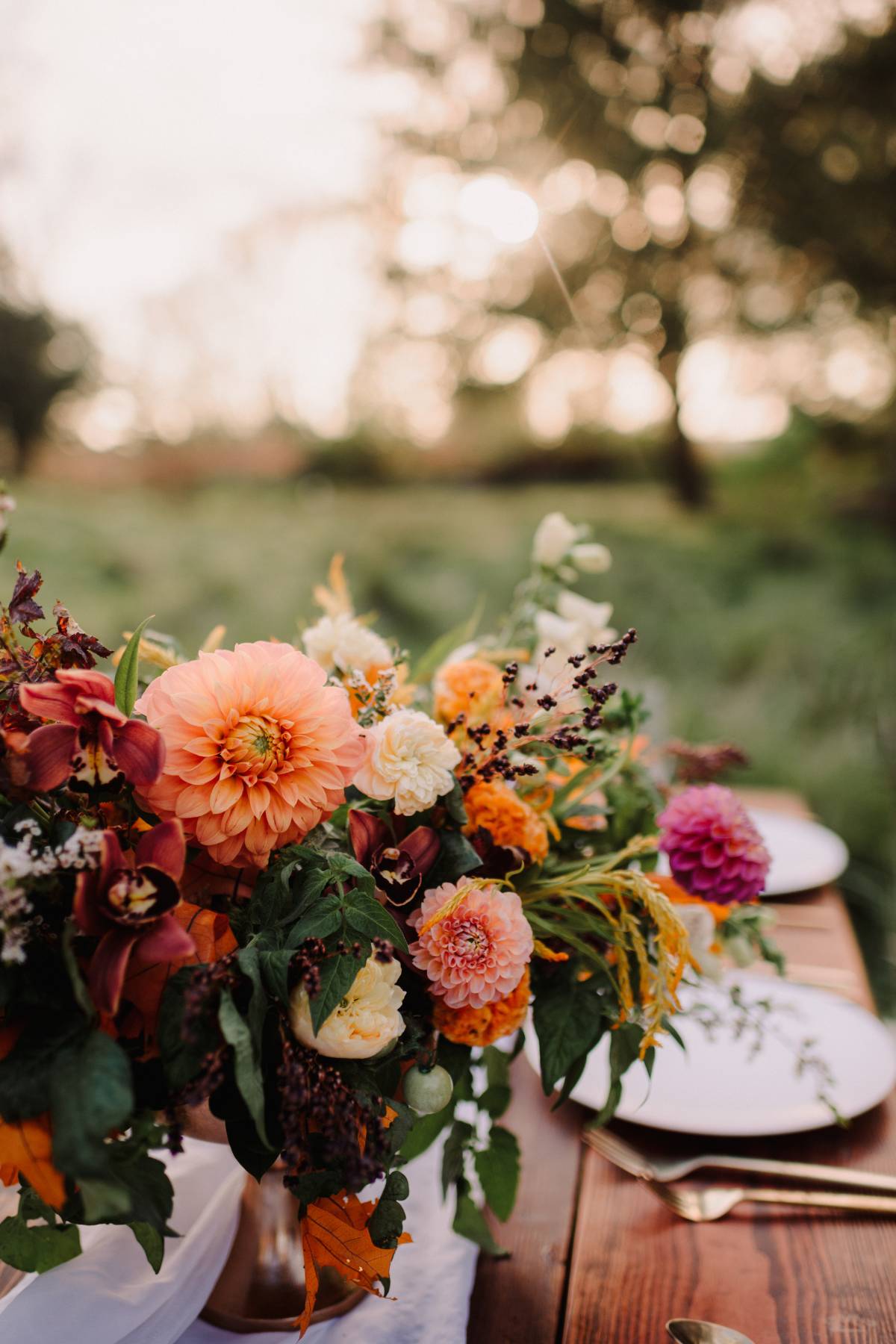 3. Overall Requirements, Permits, and Neighborhood Courtesy
If you plan on serving alcohol, ensure to get the necessary permits to do so, as well as maybe consider purchasing wedding insurance.
Same as if you have vendors like the DJ, the wedding decor, lighting, kitchen; basically any vendor that will need to plugin for power to execute, means you will have to consider and probably purchase extra power sources to support these.
Neighborhood courtesy also falls under overall requirements, as you might have to send notice to your neighbors that you are holding your wedding, so they know what to expect.
Depending on the neighborhood you are in, talk to your local representative and discuss other clearances and/or permits you will need to get married at home successfully.
Your local event and wedding consultants can also help you with putting details like this together.
If you are also planning in a middle of a pandemic, check local health guidelines and government-mandated restrictions to ensure that your event complies.

4. Day-of Activities
Plan out your day from getting ready to the ceremony, dinner, and until the end of the night.
Making a day-of timeline and clearly communicating this to your guests will minimize any confusion; lots of people talking/asking things, wandering around, not knowing how to entertain themselves, etc.
Work with a day-of coordinator or even an emcee to help you with crowd control and solve any challenges that might arise.
5. Space Prep (very important in how to plan an at-home wedding!)
A.k.a, getting the space ready for your wedding!
You can hire cleaning services BEFORE and AFTER your wedding to ensure your home is ready for the wedding and back to its great shape after the wedding.
If you plan to maximize your outdoor space and avoid a lot of foot traffic inside the house, you can rent out lounge furniture and cocktail tables.
As well as have entertainment out in your backyard to help keep your guests where you want them to be- which is outside, in the backyard.
Set up bins where they can throw garbage. Set up stations to get their utensils or anything they need like; napkins, water, etc.
** PRO TIP: Have signs all over your space to help guests know where things are, as well as navigate better.
6. Washroom
The number of people you will have in your house will be more than your usual gathering (most likely!)
Having your washrooms ready to handle that traffic will help lineups! As well as sending your guests to other washrooms that you won't want them to go to anyways- i.e., your bedroom washroom.
Elegant portable washrooms like this can also be a great option if you have the outdoor space to hold them.
** PRO TIP: Have signs and maps all over the house for guests to be able to navigate around much easier.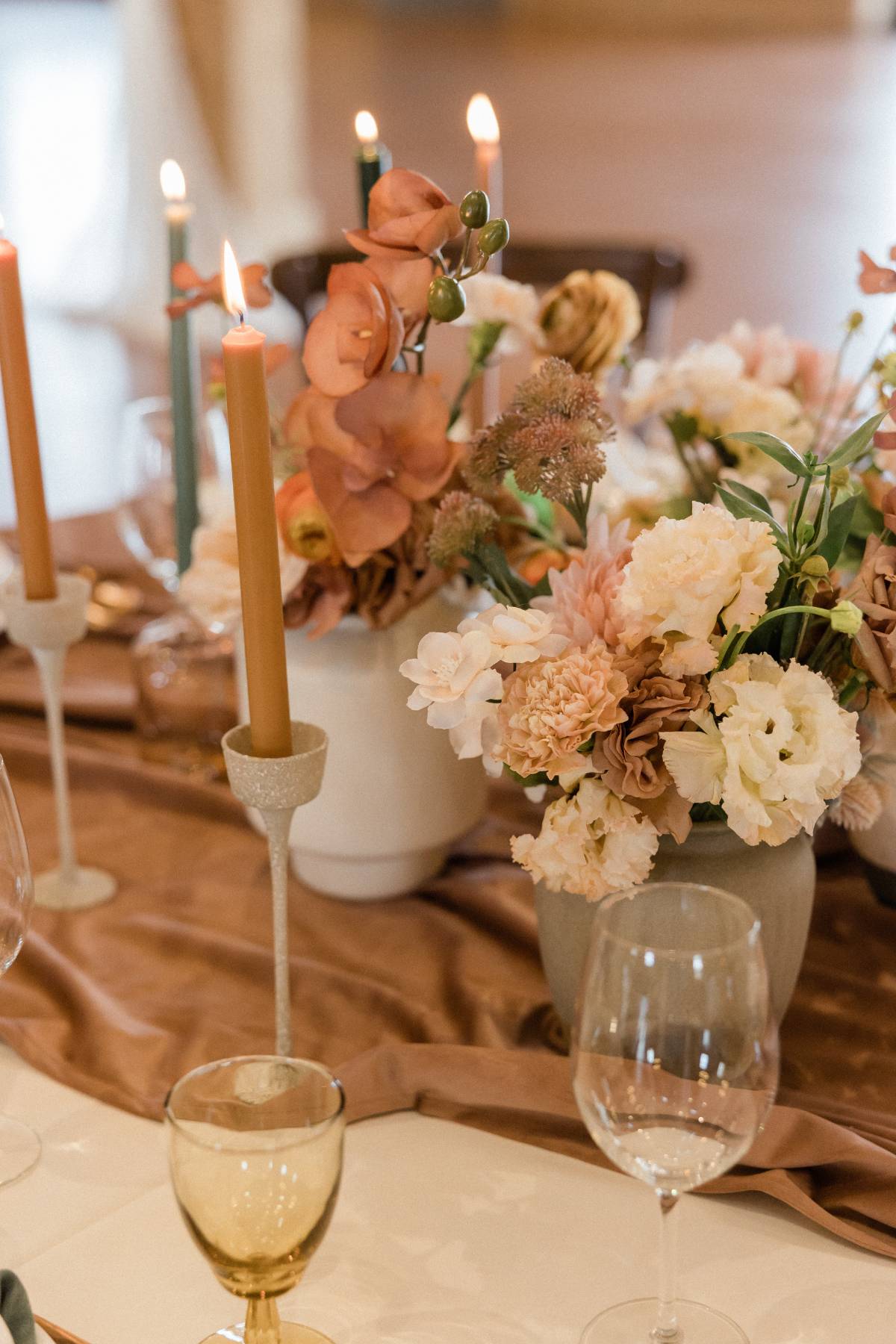 7. Entertainment, Placements, Functions, Comfort, and Flow
Where you place your bar, stations, entertainment, and other activities will determine your guests' flow.
If you can do 2 bars on both ends instead of just one bar will help with crowd control and avoid lineups.
If you have entertainment and/or other performers coming, consider elevating them on a stage or platform. This way, everyone can get a better view of them.
A live trio that your guests can enjoy and even sing along with will get the vibe of the party, and it will almost make you and your guests feel like it is not "just" an "at-home" wedding.
Planning your entertainment strategically will keep your guests engaged and having fun.
Hiring a busser/runner and a bartender/server will be a great asset for your day. They can pick up dishes and keep your guests comfortably seated (or standing!) without looking around where to put things.
These elements are closely related, and how you plan the other will affect the other heavily.
Giving your guests comfortable seating, a level walking ground area, access to the washroom easily, heaters if it will be a little chilly, bug sprays/candles, etc., will set the tone of your wedding.
Read more about backyard wedding planning here.
You want them to remember your wedding and not how long they waited to use the washroom.
** PRO TIP: Another thing to consider in how to plan an at-home wedding is to have a guide directing your guests. Having an emcee or a wedding coordinator announces activities will help gather your guests. On the same note, when the night is almost over and it's time to wrap up, they can also announce that, avoiding any lingering guests when you already really want to rest.
Also, to ensure your guests know when the party ends, you can include this on your email wedding invitation or wedding website. This will help set the expectations as soon as they get the invite.
8. Catering / Food (another important planning aspect of how to plan an at-home wedding!)
As previously mentioned, unless you have the broad space to handle the prep, you can opt to keep your menu pretty standard for easy prep.
The prep area is probably one of the biggest challenges on how to plan an at-home wedding. Choosing a full meal will require a large area to prep, but if you want it more laid back. A cocktail setup might work for you as well.
You can also choose a cocktail-style set-up with no need for a full dinner set-up and a table spread, which will save you lots of space and allow your guests to mingle with everyone else.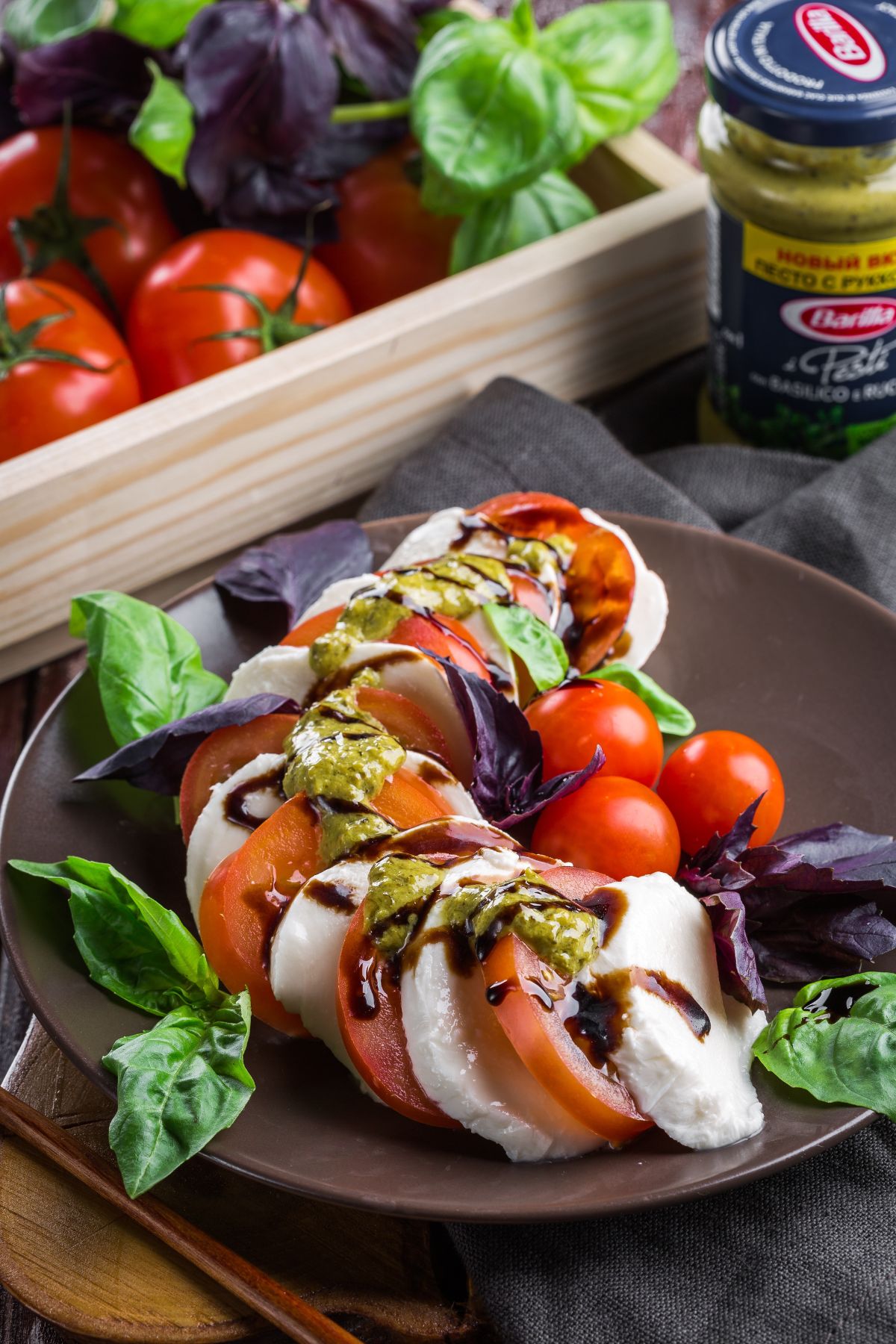 9. Decor & Lighting
With how to plan an at-home wedding, you can choose almost any theme you could dream of. You don't have to change everything in your house just for one day.
All you need is to add some flowers, fairy lights in the backyard, balloons, etc., to make the place look beautiful.
You can always use renting as an option for other things like tables, chairs, and cutlery.
Lighting will also help with setting the tone and also almost change up the feel of your house. Adding spotlights and some change of wall colors with lighting effects will give your home a different feel.
** PRO TIP: You can rent a storage space for a month and move furniture or pieces in your house that you won't want to risk breaking.
To open up your house, you can also temporarily move the necessary furniture into storage.
10. Work with pro/s
If you are working with vendors, ensure to ask them if they have done at-home weddings. This experience will make it easier for them to troubleshoot and call should a major challenge arise.
Working and speaking to a wedding event planner or consultant will help you step back and see the big picture.
Wedding planners and consultants can help you put together your ideas and vision, work it around your budget, and get into all the details and steps necessary to ensure your wedding's success!
There you are! How to Plan an at-Home Wedding!