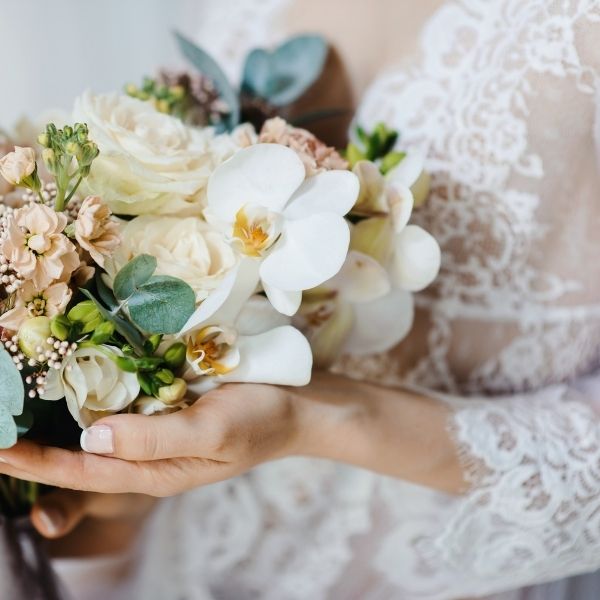 Real or fake? Do you notice a difference when having real bouquets & fake centerpieces? Planning on using silk flowers as wedding centerpieces? Maybe still sticking to real flowers for your wedding DIY bouquet? Artificial flowers centerpiece for your wedding? Realistic wedding flowers? In this guide, we are sharing tips on how to work around real wedding bridal bouquets and fake centerpieces!
Every month, we run a $50 Amazon e-gift card giveaway to one of our subscribers who submit their wedding question! Not only are you entered in the draw if you ask a wedding question, but we will also answer it and help you out!
Now let's get on to today's question!
Do you notice a difference in pictures when having real bouquets but fake centerpieces?
There can be a difference, especially if you are using the same flower variety. You might want to consider selecting a different flower variety for your bouquet – if possible, so there won't be a direct comparison.
Also, your bouquet pictures won't necessarily be side-by-side with the centerpieces for the most part. So you can certainly get away with this!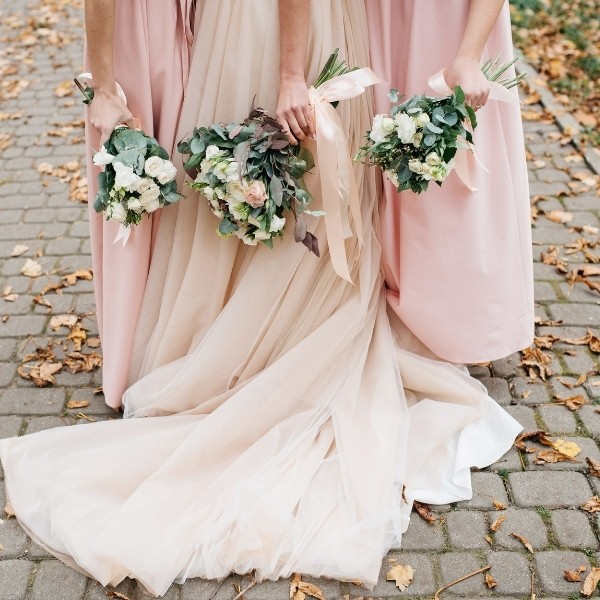 Fresh flowers can get really pricey! You can certainly do fake centerpieces, instead! This depends on whether you are doing them yourself because fake flowers can also add up and almost come out to be 10-20% less in cost than fresh flowers – that's not a lot of savings for something fake versus real!
Here are a few suggestions when you are looking for fake or silk flowers!
use only muted colors like light pink or white
limit the number of varieties of your flowers (i.e., only stick to peonies or roses)
remove all greeneries! They are the telltale signs that something is fake! Remove them from the stem and keep the bloom only!
use colored vases, instead of clear, to hide the fake stems, ensuring the focus is only on the blooms!
This article discusses fake and silk arrangements in detail to help you in choosing the best ones for you!
You might even want to consider doing it vice versa, wherein your bouquets are fake and your centerpieces can be real! Remember the guests can see the centerpieces closely, and your bouquet you will most likely only hang on to for the ceremony.
Fake flower varieties you can use for your bouquet are calla lilies and peonies. Purchase high-end quality ones that you can also take home to use as home decoration after!
For centerpieces, if you're considering fresh flowers, you can group 3-4 bud vases and put an individual or one stem only of fresh and reflexed roses in them for your centerpieces and add some candles! This will help bring the cost down dramatically!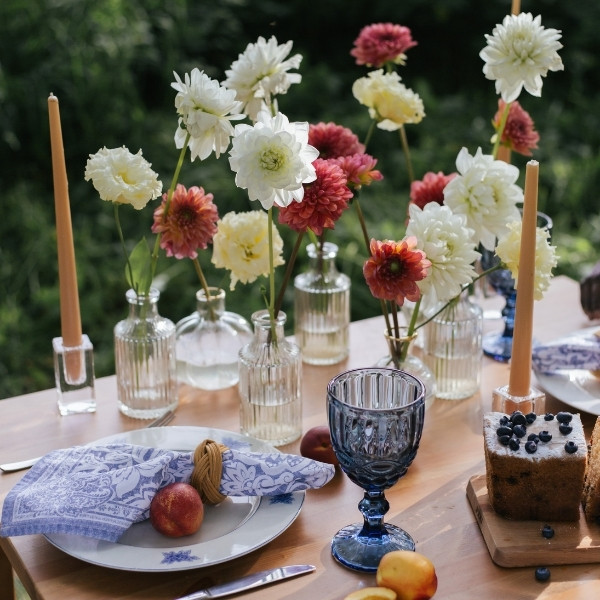 Here are also a few articles that can help you:
There you are! Our insight on your question: Do you notice a difference when having real bouquets & fake centerpieces?
We are delighted to be able to share our insights! All the best! Happy Planning! xo
All insights and advice provided by the Peppermint & Co. Ltd. Team are generic and should only be used for informational purposes. Read the full disclaimer here.