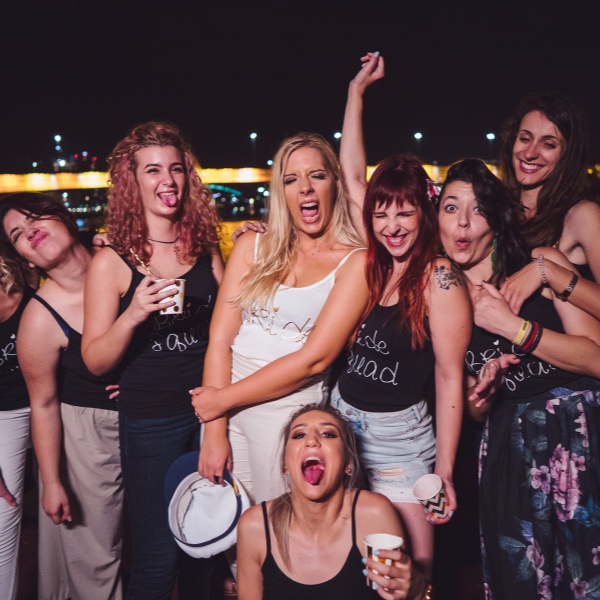 Bachelorette Accessories You'll Love. The hottest accessories for an epic celebration. Unleash your inner bride with these fun accessories. Rock your bachelorette party with these playful accessories. Make your bachelorette party pop with these trendy accessories.
This site contains affiliate links. For more info, please see our full disclosure.
Bachelorette accessories are a popular addition to many bachelorette parties, as they can add an extra element of fun and excitement to the celebration.
These accessories are typically designed to be whimsical, playful, and often a bit cheeky, creating a lively atmosphere and contributing to lasting memories.
Here are a few reasons why bachelorette accessories can make your bachelorette party extra memorable:
〰️ VISUAL APPEAL: Bachelorette accessories, such as custom swimsuits, totes, earrings, and sunglasses instantly distinguish the newlywed-to-be and the entourage.
These eye-catching accessories not only make the newlywed-to-be feel special but also serve as a visual cue that signifies the purpose of the event. They create a sense of unity among the attendees and generate excitement wherever the party goes.
〰️ ICE BREAKERS AND CONVERSATIONAL STARTERS: Bachelorette accessories can serve as excellent conversation starters, especially when the group consists of individuals who might not know each other well.
Playful items like bride tribe buttons, customized shirts, or themed sunglasses can encourage interactions, laughter, and bonding among the tribe.
They help create a relaxed and festive atmosphere that sets the stage for a memorable experience.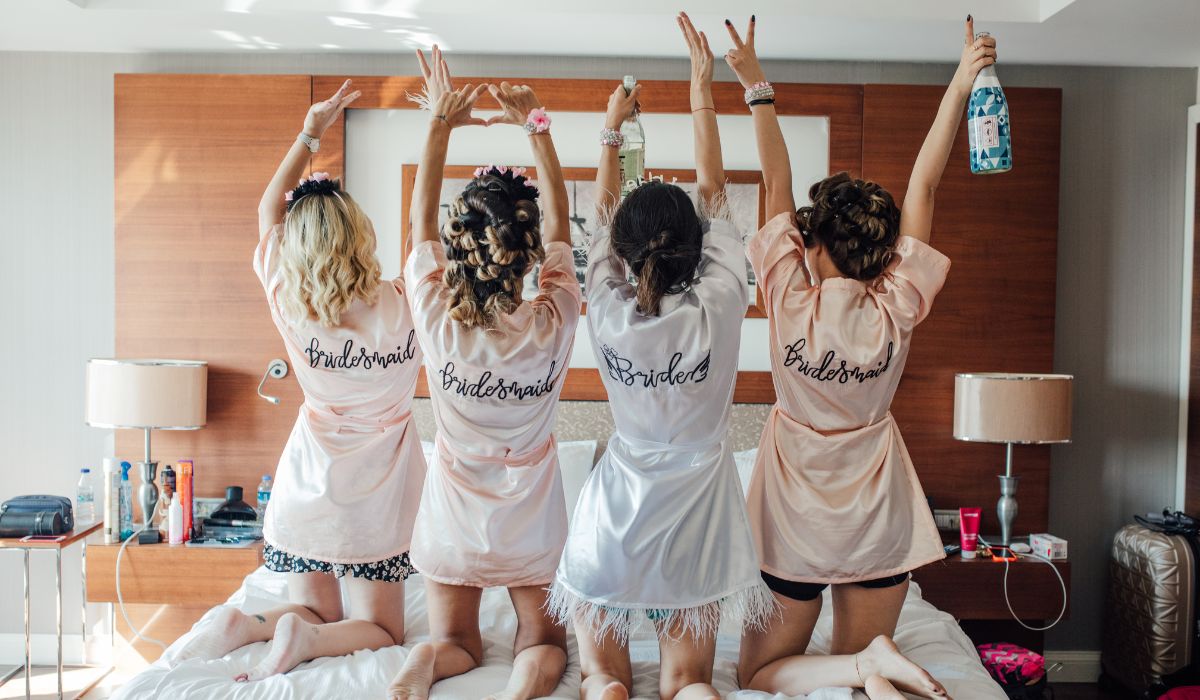 〰️ PHOTO OPPORTUNITIES: Since all of us have pretty good camera phones, capturing and sharing moments from bachelorette parties has become a popular tradition.
Bachelorette accessories provide unique and Instagram-worthy photo opportunities.
Whether it's a group picture with matching themed props or a snapshot of the bride wearing a novelty veil, these accessories make for entertaining and memorable pictures that can be cherished long after the event is over.
〰️ MEMORABLE SOUVENIRS: Bachelorette accessories can double as souvenirs for the bride and her friends to remember the event.
Personalized items like custom-designed T-shirts, temporary tattoos, or themed shot glasses can be cherished keepsakes long after the bachelorette party ends.
These mementos serve as reminders of the fun and joy shared during the celebration.
〰️ CELEBRATORY SPIRIT: Bachelorette accessories contribute to the overall celebratory spirit of the event. Whether it's wearing matching sashes or raising a toast with personalized champagne flutes, these accessories add an extra layer of festivity and excitement.
They create a sense of unity and reinforce the idea that the bachelorette party is a special occasion worth commemorating.

Remember, the ultimate goal of a bachelorette party is to celebrate the newlywed-to-be and create lasting memories. Bachelorette accessories can be a playful and enjoyable addition to the celebration, helping to make the event extra special and unforgettable for all involved.
There you are lovelies! Bachelorette Accessories You'll Love!