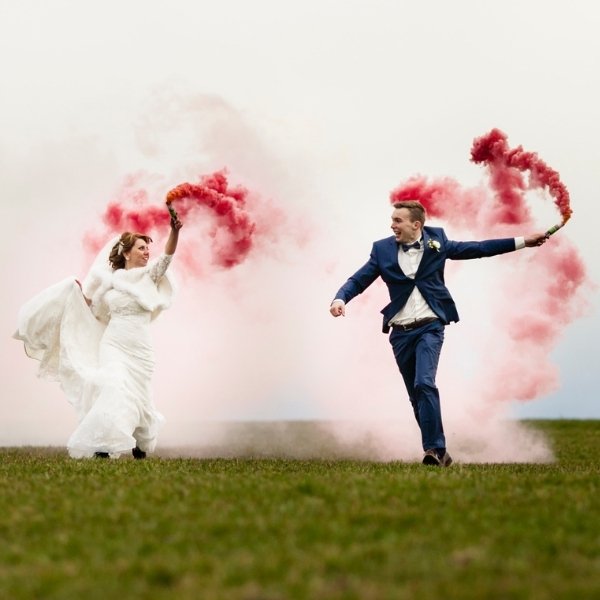 Complete Guide to Wedding Planning. Cheers to you! Looking for tips on how to get started planning your wedding? Looking for a wedding planning checklist and timelines? Want to go through how to plan a wedding step by step? Wondering how to plan a wedding? What does a wedding planning timeline even look like? What's the best way to organize a wedding? What does a wedding planning process look like?
Your wedding is one of the biggest days of your life, so, of course, during the early stages of wedding planning, it might come off as overwhelming. We know that posts like the Wedding Planning Timeline have a lot of details. Not just details, but also line-by-line instructing you what to do at a specific point in time in your wedding planning journey.
We also share this article on how to break down these what seem to be daunting tasks into manageable chunks to help you avoid feeling overwhelmed and stressed, especially if you are also working full time.
In this guide, we are sharing tips on how you can look at your wedding planning through a larger lens and check off the major "to do" before you get into the details as we outlined here.
This site contains affiliate links. For more info, please see our full disclosure.
Your Complete Guide To Wedding Planning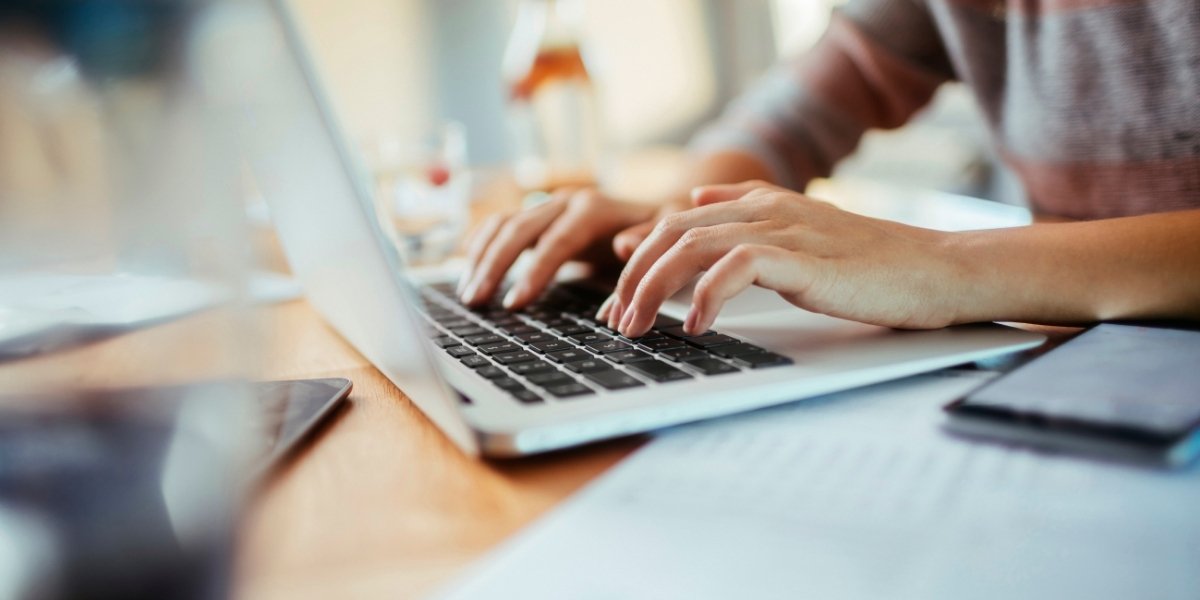 Get Organized (very important for your complete guide to wedding planning)
How long before the wedding should you start planning? As soon as you can.
This goes without saying; find a way that works best for you to organize your wedding planning things. A space (or place) where you can put together your wedding vision, wedding style, wedding ideas, and everything wedding-related!
There are many different ways how you can get organized depending on what you are comfortable with.
Contrary to what has always been advised in the internet world, we suggest that you find an organizing scheme that you have already used before, instead of trying to learn a new way which is just another thing that you will have to add to your "to-do list."
If you are comfortable with handwriting stuff, that's precisely what you have to use. Say you are all about everything being done electronically, then for sure, an app, a website, or even shareable (Google Docs & Sheets) documents will work for you best.
For those who love to print out and edit docs online (a little bit of both!), you can download our free wedding planning kit below to help you put things together.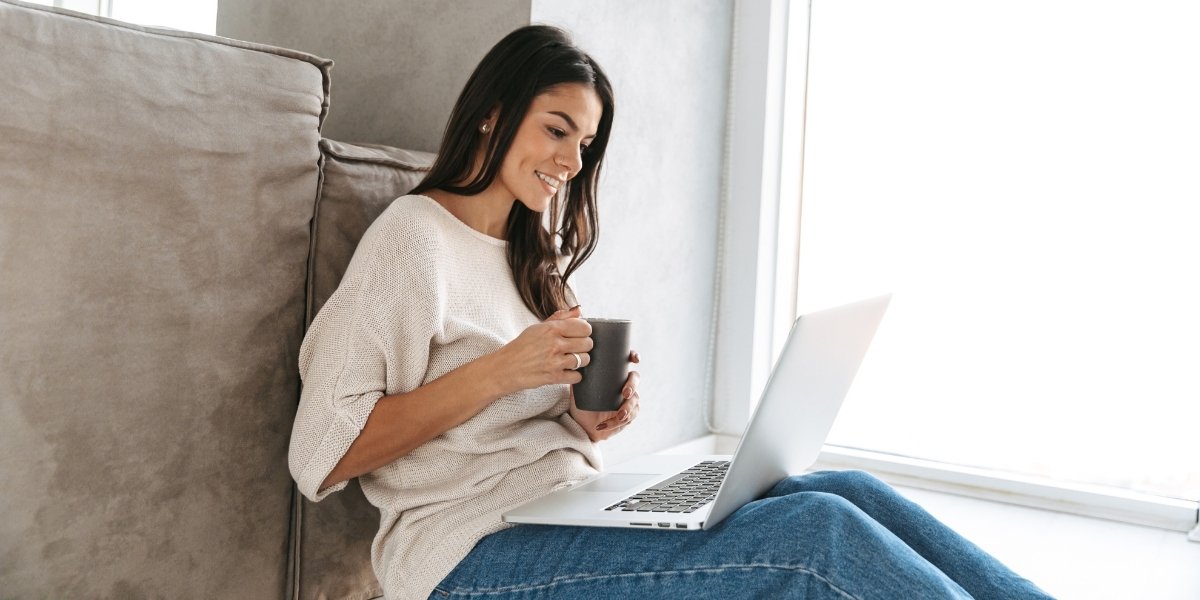 Once you have got yourself a comfortable organization system, figure out your budget and priorities.
Another contrary to the popular advice that we are giving is to first ask around for quotes for wedding vendors in your area that you might be interested in. Instead of setting a budget first, then reaching out to wedding vendors after.
Sure, you will need to set a realistic budget (or even a low-budget one!). But if you have not been exposed to wedding pricing, there is no telling what "realistic" is in your area, wedding guest list, and wedding vision.
This is not to say that you will disregard setting a budget. Of course, you can set a range. But until you have an idea of "how much" things can be, keep it as a range for now.
Now depending on what you will come up with in terms of "realistic" pricing in your area and wedding style. You can then allocate spending funds to each category accordingly.
If you have read our wedding budget guide here, you will see that you have options for handling your spending. Do you want to have your dream wedding but might not have the funds now? Consider moving your wedding day to give you more time to prepare financially.
Unable to come up with vendors and ideas to fit your budget? Consult with a wedding consultant and/or planner. They can help you find these "hidden gem" vendors that they have already vetted and that fit your wedding budget and wedding style.
There will always be a wedding vendor that will match your budget. Now, if for some reason, you are unable to find wedding vendors to match your budget or you are also not willing to do a lot of DIY stuff, try looking for online services that can be "half done" so you won't have to do a FULL DIY.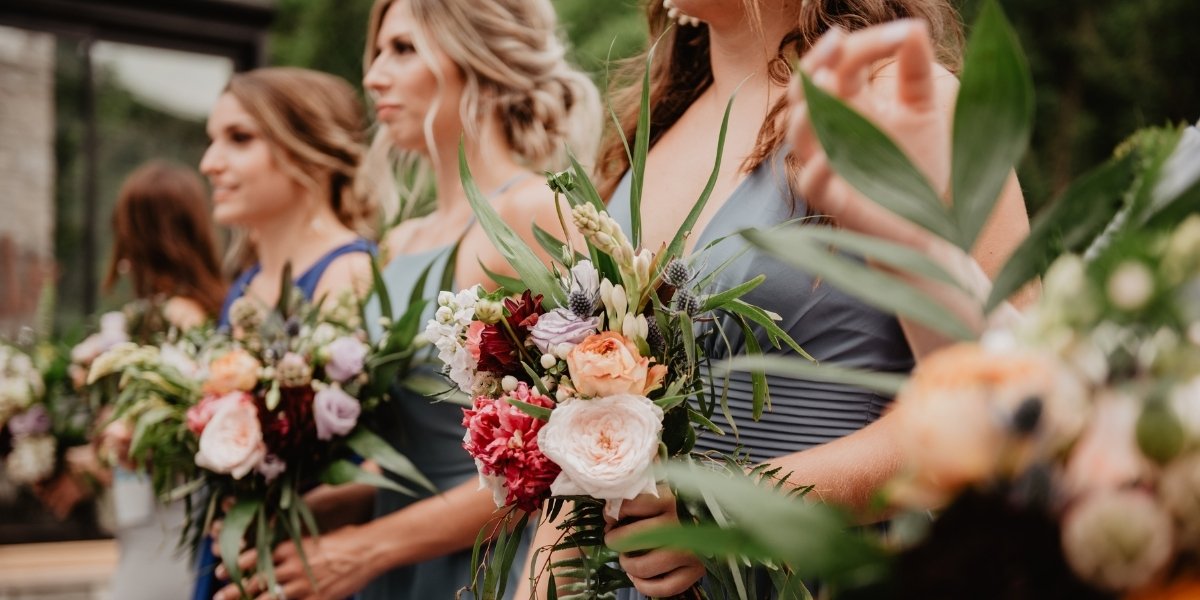 One example of this is flowers from The Bouqs, which offer pre-arranged wedding bouquets and centerpieces. This means essentially all you'll need to do is to place them on the table. Hopefully, you can ask someone to help you or, better, do it for you completely.
Once you have more information on pricing and options, sit down with your partner and create a priority list. Non-negotiables should be set and also met for both parties. When these are laid out, it will be a little bit easier to comprise the rest.
Creative wedding consultants and wedding planners can help you develop options that you might not have come up with. Where both your and your partner's non-negotiables are met without completely compromising on the rest.
Wedding consultants usually have an hourly rate of $80 to upwards of $300. They are an additional cost to your budget. But you can take advantage of their experience and expertise to elevate your wedding.
Having a professional help you put together your ideas and organize your thoughts will be a great advantage as you start your wedding planning journey.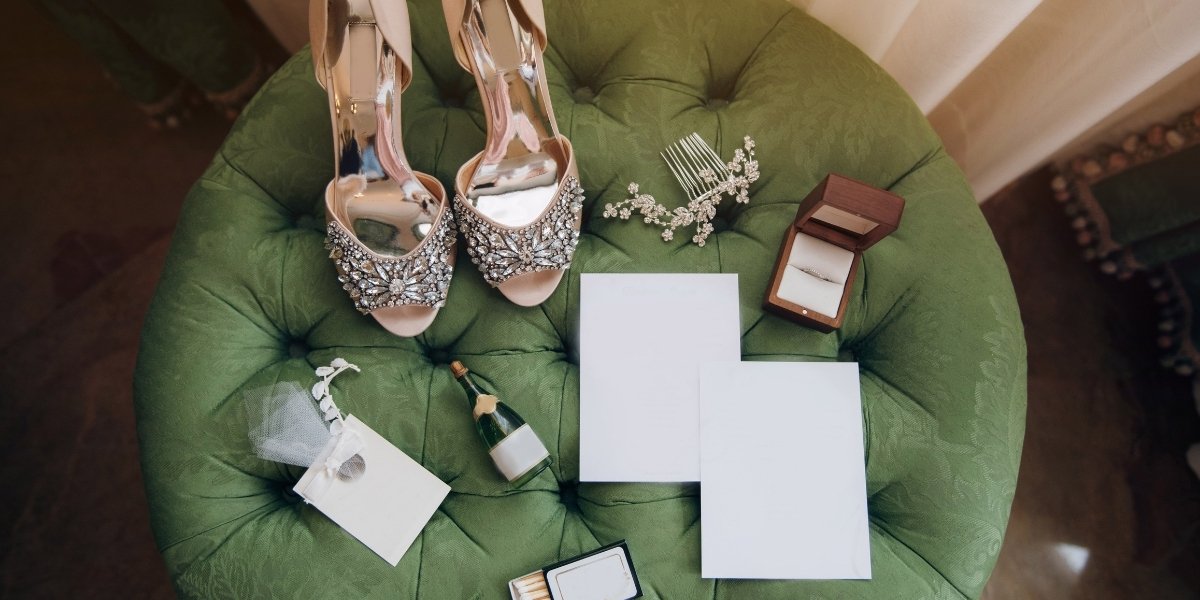 The Wedding Essentials
This complete wedding planning guide won't be complete without telling you about the essentials.
Lots of decisions to make ahead as you move along this wedding planning journey. The wedding essentials we are talking about here are setting up your foundation, support system, and headspace.
Choosing your wedding party will affect not only how you are being supported during your wedding planning but will eventually trickle down to what vibe will take place every time there is a "wedding talk."
Speaking to your partner about how to approach and focus on wedding planning will also help both of you manage expectations and set schedules that will work for both parties.
Another essential that you want to get going right away is your wedding paperwork: the licenses, authorizations, and other applicable documents to legally get you married.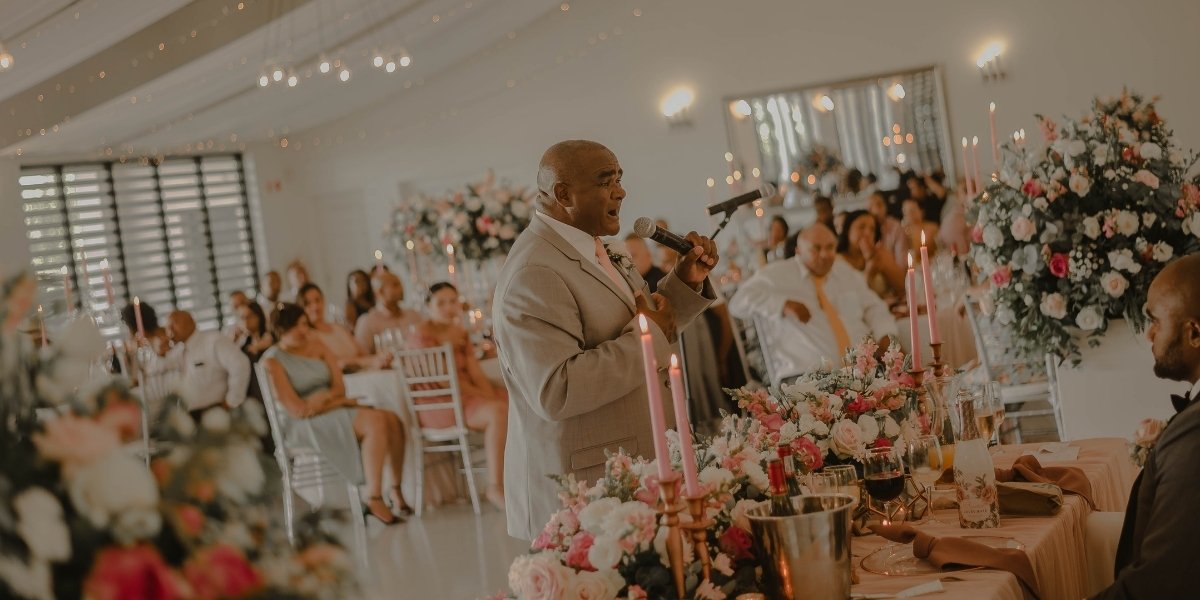 The Wedding Guest List
Knowing how big or small your wedding will be will make the wedding planning much more manageable.
Remember how we said earlier to set your non-negotiables? If food quality is a non-negotiable, but there is a limited budget you are working on, you might want to cut down on your guest list. Or on something else – which, again, is still up to you and your partner.
The venue is also a factor – depending on what your venue can handle, that might be the number you and your partner will be working with.
For this planning phase, rough it out and create a draft on the people you know for sure are coming. Family, friends, bridal parties, and relatives. Allot some friends from both sides. What's the number you have? That's most likely the wedding guest list count you will be working with – plus or minus.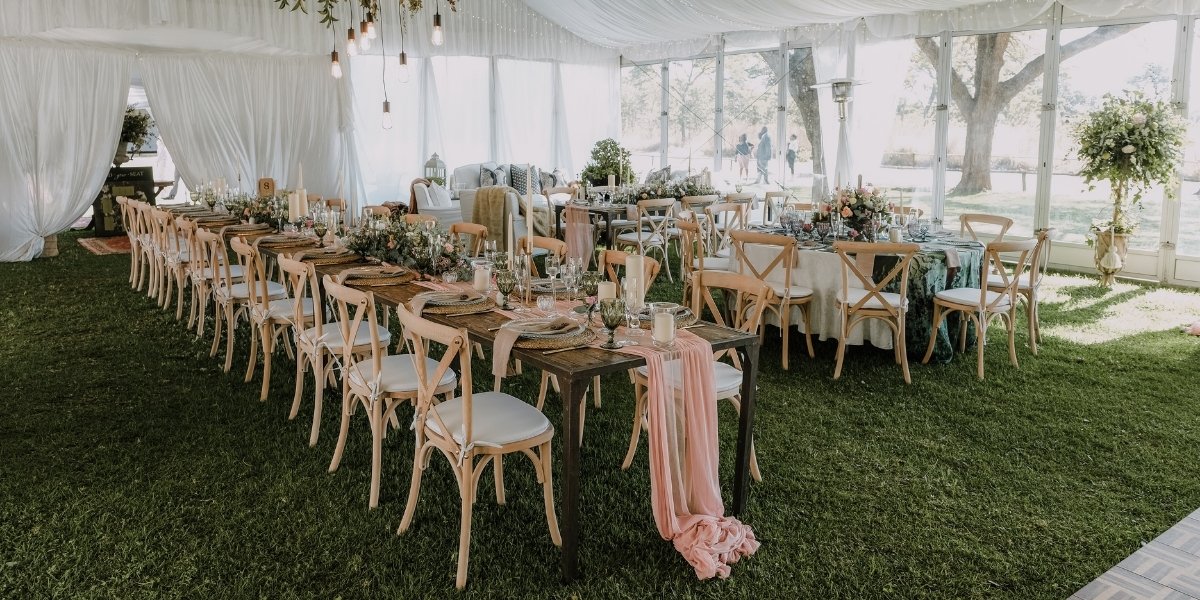 Your Wedding Venue
Booking your venue will help you get started on planning the rest of the wedding details. Essentially the rest of the details will most likely revolve around where and when you choose to get married.
If you've noticed, we didn't say to set the date. But for decision purposes, you can choose a season unless you are set on a specific date.
Why?
Because if you choose a season, you might be able to work with your venue to see which date might get you a better deal or what they have for you in terms of better pricing in the season you prefer.
We've written an entire article on how to help you find your wedding venue here. We've also shared tips on how to plan out a vendor selection process here.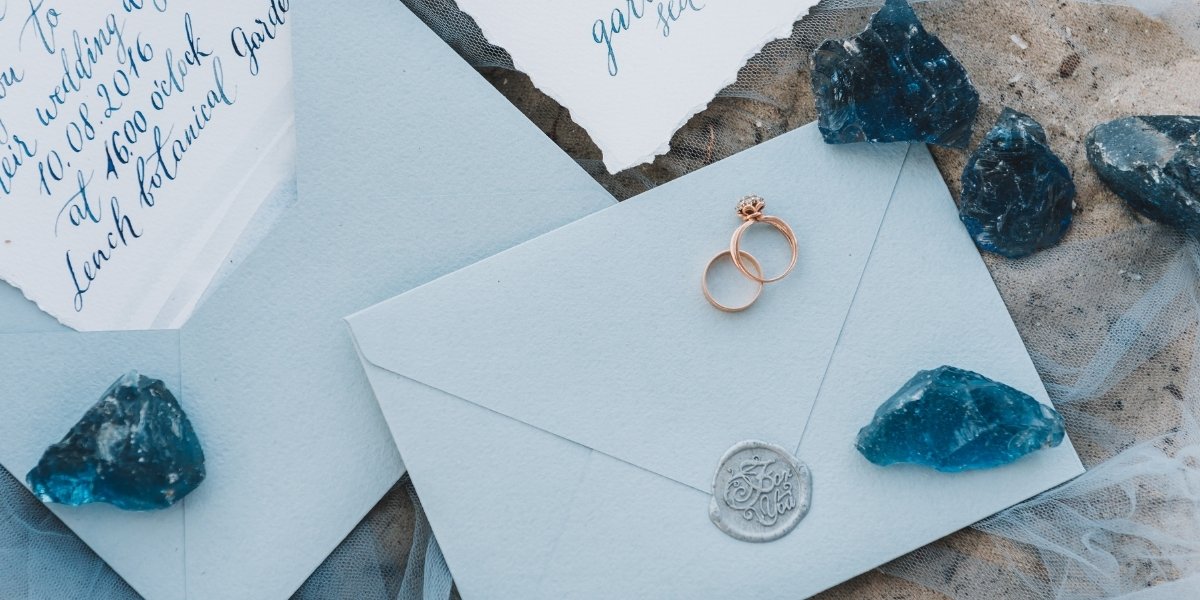 Send Out Save-The-Dates and Wedding Invitations
Most couples send their 'Save a Date' invitation out at least eight months before their wedding.
This way, their families and friends have time to prepare and save for the upcoming event.
However, you will want to follow up with an actual wedding invitation at least six to eight weeks before the big day.
In your invitations, you should request that RSVPs should be returned at least one month before your wedding. This way, you won't have any last-minute guests arrive.
Consider mailing out the save-the-dates and adding a link to your wedding website where your guests can sign up and receive updates like your wedding registry or other wedding details.
Having a wedding website will also help your guests help themselves instead of asking you. Even if they ask you, you can redirect them to the website which already has all the information they can look for.
Should you want to continue the electronic mailing, you can also send them a digital invitation to conveniently RSVP. On your end, you can also follow up and track RSVPs more efficiently.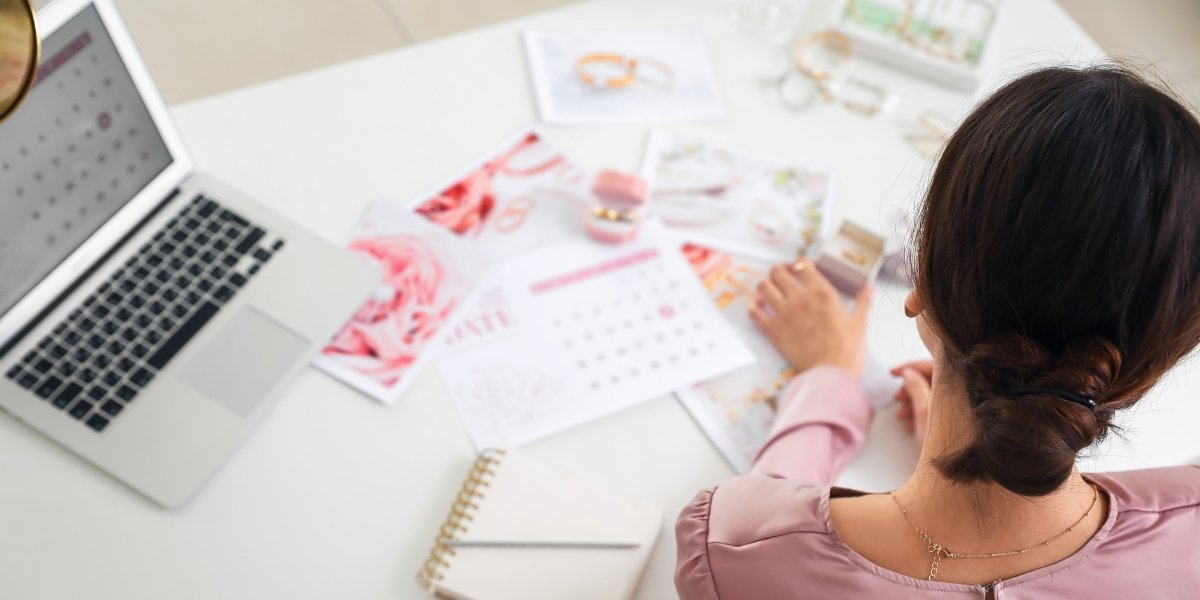 Start Securing Vendors
In our Wedding Planning Timeline article, we've outlined when to secure vendors. Giving enough time for you to "look around" and a fair deadline to "secure" a wedding vendor is essential so that you can keep your wedding planning in check.
This is not to say that short-term wedding planning is not possible because we've also outlined a 3-6 Month Wedding Planning Guide.
Whether you are planning to DIY your wedding or looking for creative ways to save money on your wedding, you will find what you are looking for.
Just like with any agreement, review the wedding contracts with extra care to ensure that you are in good hands.
Of course, perfect does not exist (or does it?), but we can certainly get as close to excellence as possible with the right team in place.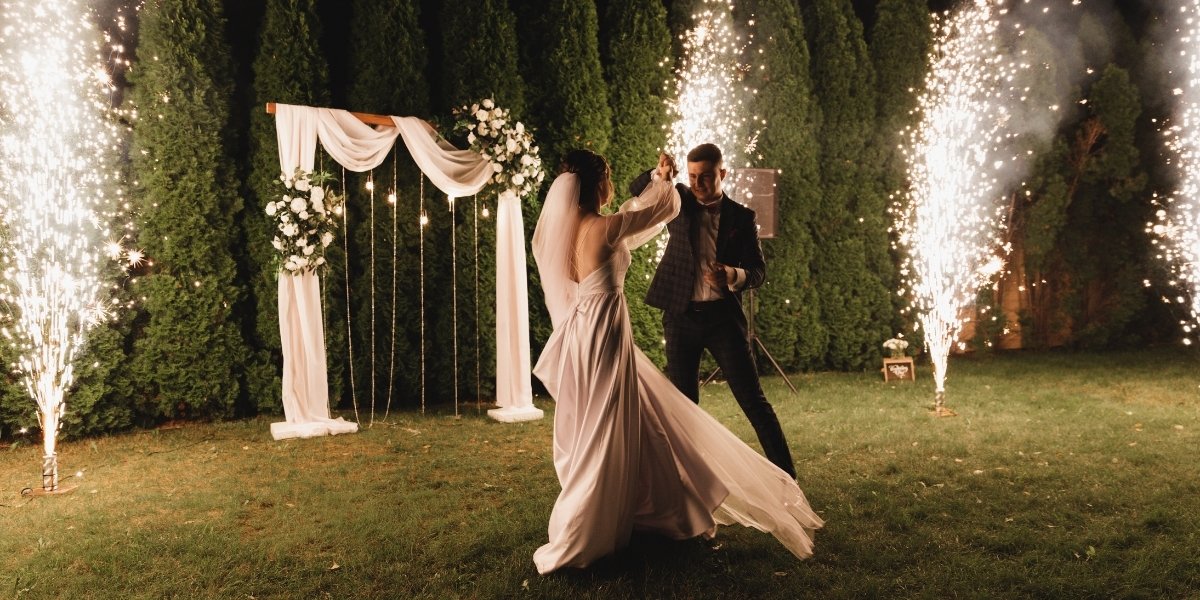 The Day-Of Details
To finish off this complete wedding planning guide, you'll need to tackle your day-of timeline.
Your wedding day-of timeline is what will help you, and of course, your wedding vendors get organized on the day of your wedding.
The last you'd want is for people to come to you or even to anyone from your bridal party asking about something.
A wedding day-of timeline should include a detailed breakdown of activities and who is responsible for them accordingly – from ceremony to reception.
We're putting our vote of confidence in you! You are amazing! You can do this!
What we're saying is, for the most part, everything is something you can figure out. Also, we're here for you if you have any questions.
There you are lovelies! Your Complete Guide To Wedding Planning!