Creative, not cheap! 20 creative ways to save money on your wedding!
Just because you want to save money doesn't necessarily mean you want to be super cheap. You might want to look at things creatively and from another angle where you can save💲, but still look and feel classy!
Also, you're not being cheap, you're being smart with where you invest your budget for the wedding! Right? We got you boo! Here are some creative ways to save money on your wedding!
Don't forget to pin this post for future reference!

Thanks for pinning! Woot!
20 creative ways to save money on your wedding.
Let's get started!
---
1️⃣ : SKIP ON A FULL WEDDING INVITATION SUITE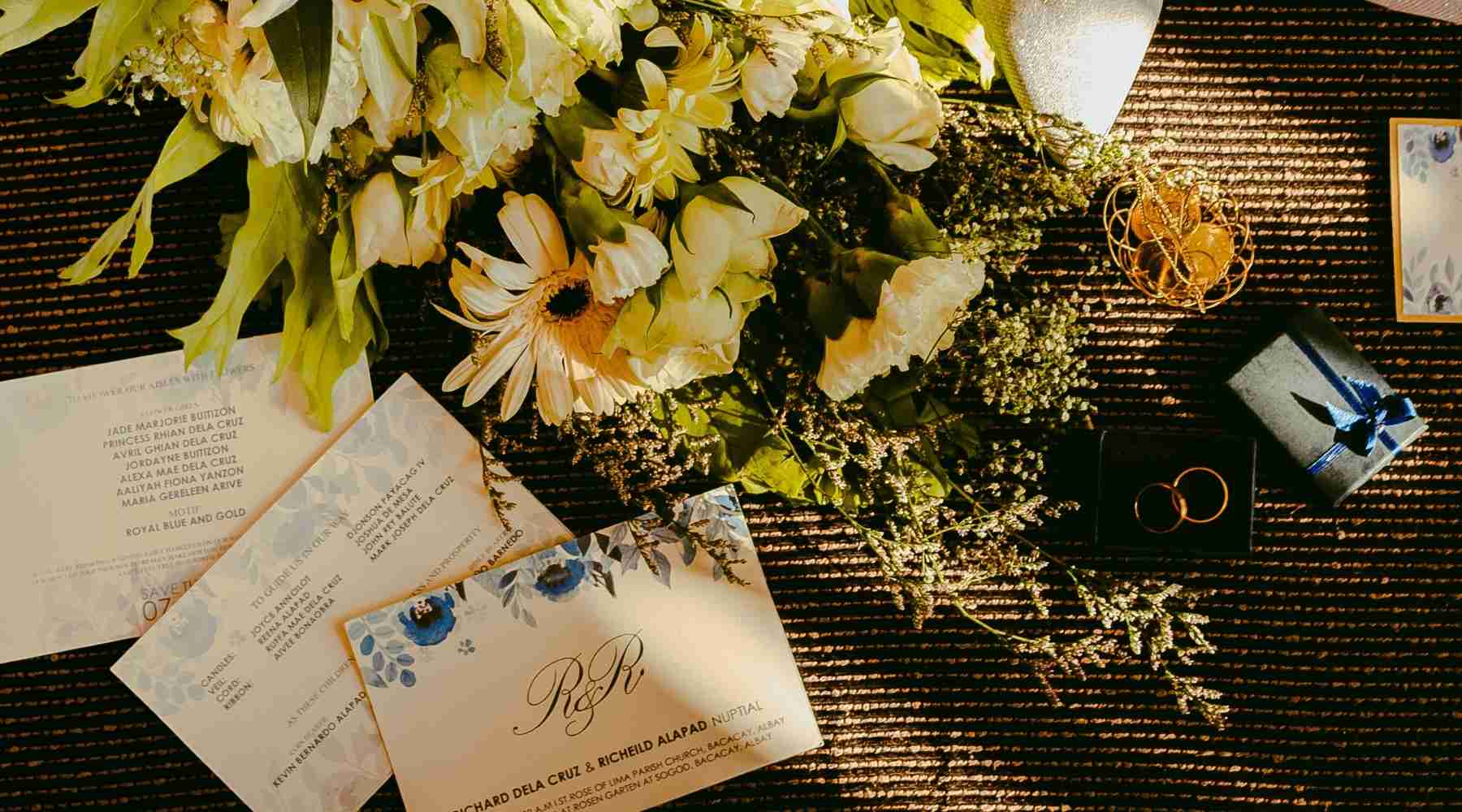 Instead of doing a full wedding suite, you can send out a simple save the date stationery and include your wedding website where people will opt in to get notified of updates etc.
Yes! Create a wedding website and make it easier for everyone to check details for your wedding! Say I Do can help you send out invites and your guests can RSVP and leave notes directly – making it easier for you and your guests to track and check updates! Saves you💲 on printing and postage! Also saves you tons of time on follow up and answering questions! You can track them all in one place!
---
2️⃣ : FRIDAY NIGHT PERHAPS? (OR EVEN A SUNDAY MAYBE?)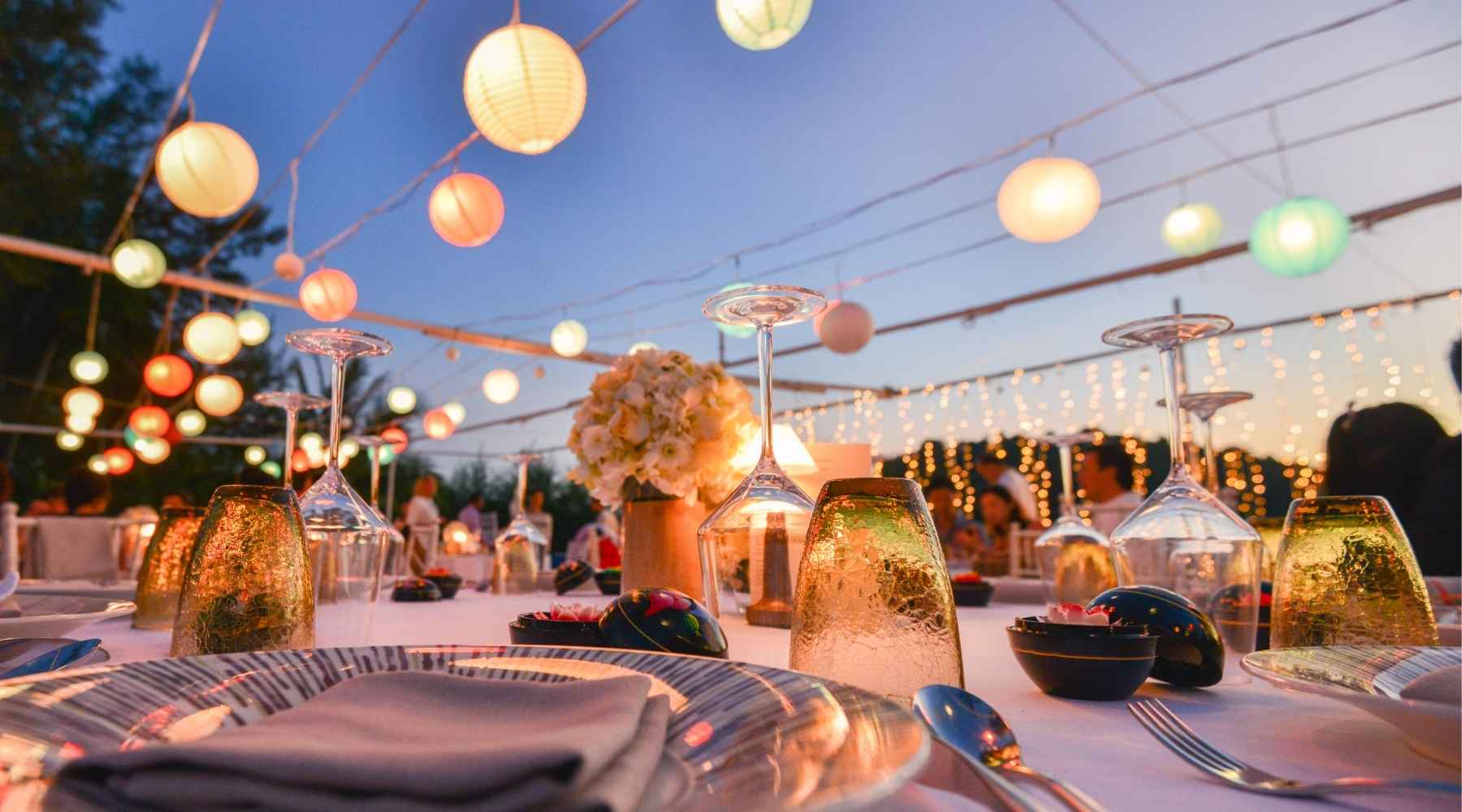 Instead of doing a traditional Saturday wedding, considering a Friday night (or even a Sunday brunch!) will save you more money than you think.
Here's the trick to pulling off a Friday night wedding; plan for a longer cocktail hour! This will help a lot for people to make it on time since most of them are probably coming off work. If there is an extra time for them to prepare and get to the venue after work, the better.
You also might want to consider them arriving after work and starving when they arrive around 6:30-7ish pm. Welcome them at cocktail hour with enough food to go around, just for them to be able to not starve! This way they will not be "hangry" waiting for other guests to arrive for dinner.
Another thing is have interactive entertainment at cocktail hour. If you have a photo booth, or reception games planned, try doing it around cocktail hour, instead of the usual after dinner. This will keep your guests (who happened to be coming off work!) happy and ready for a night of celebration!
---
3️⃣ : SIGN UP FOR TRUNK SHOWS AND SAMPLE SALES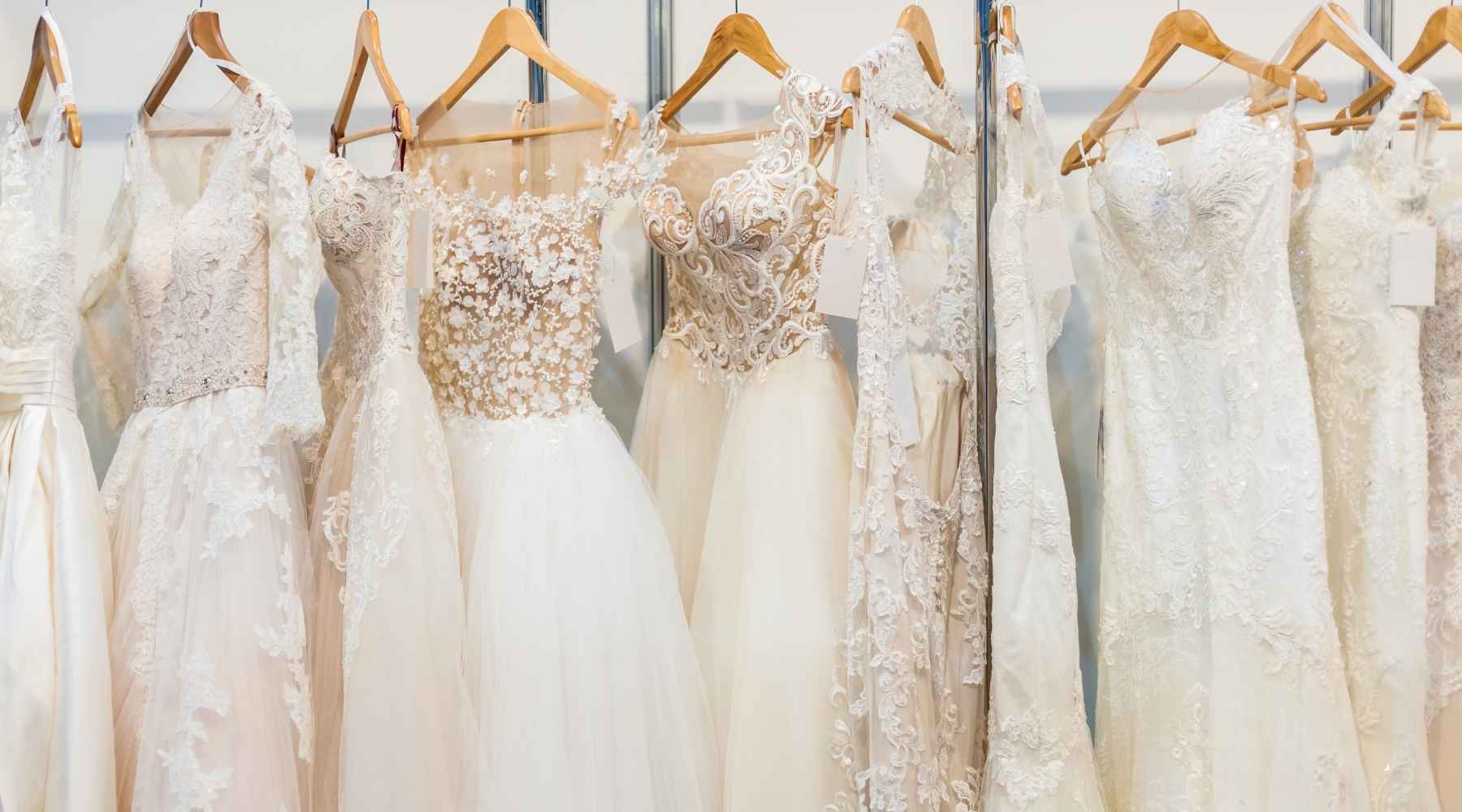 Looking to save serious bucks on your dress? Sign up for trunk shows and sample sales! The way to do this, is try on the dresses BEFORE the shows/sales. This way you know exactly what you are hunting for!
TIP: Try on your top dress choices from your fave designers/stores FIRST, and then sign up for their mailing list to get updates when the next sample sale will be. This way you know exactly how something will fit your body already, so when it becomes available, you just grab it and go!
The key here is to PREPARE and be on YOUR FEET when those sample sale doors open!
---
4️⃣ : HIRE A DAY-OF COORDINATOR OR ON-SITE HELP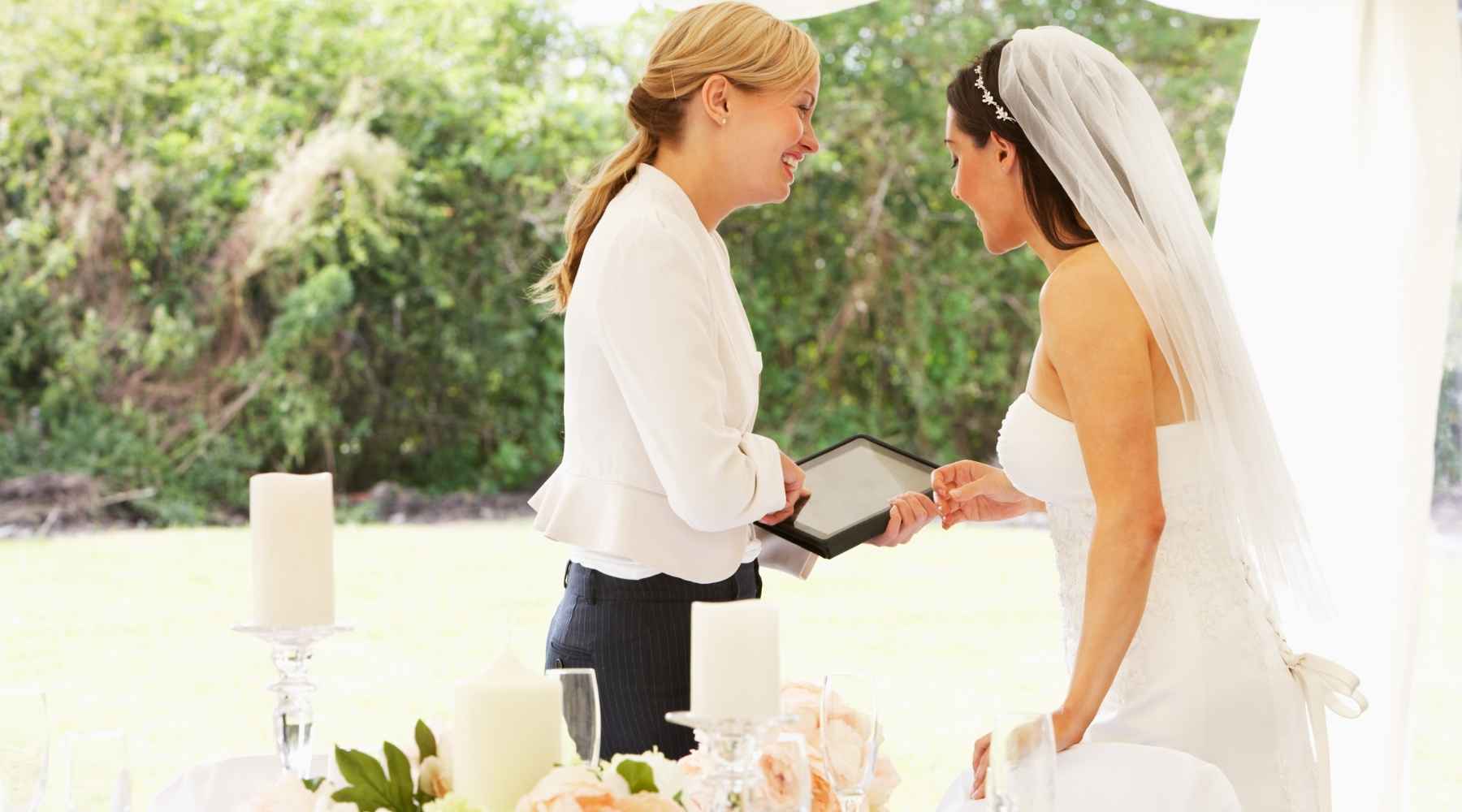 Okay so this is obviously up for discussion! You might think that this is a a spend and not a save! BUT, hear me out. If you are not into hiring a full day-of wedding coordinator, at least consider hiring day-of assistant, there are companies like Staff Shop where you can hire help/ only on the day of your event (especially if you do not want to ask friends and family!)
Do not underestimate the work needed to be done on the day of your wedding! In the end having someone execute your ideas correctly and flawlessly is better, rather than your plans and vision not being executed and utilized!
Especially if you DIY-ed a lot of things for your wedding, you don't want all those efforts to go to waste! Entrusting those details to an experienced professional will make it all worth it!
---
5️⃣ : RENT 'EM ALL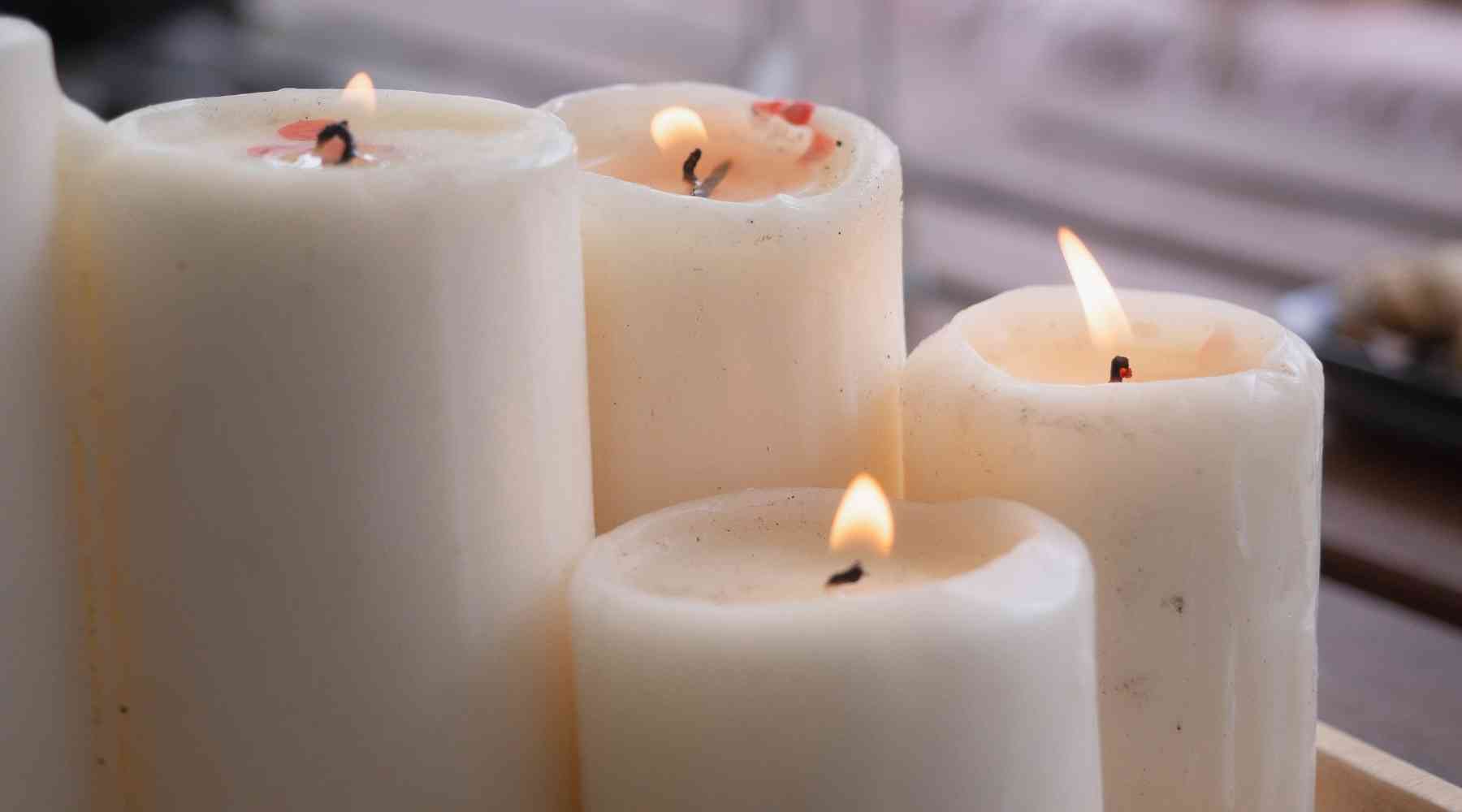 Consider skipping the flowers and do an all candle spread? They can add up and become pretty pricey! But the good news is you can rent flameless versions of them from companies like Helix Candles.
You can also rent candelabras from your local rental store to add to your candles! Complete the romantic and elegant vibe, without breaking the bank!
Centerpieces are the the only ones you can rent, if you're also looking for multiple outfits and wanted to have options, even for your bridesmaid's and family dresses, Fitzroy Rentals will not disappoint! Great selection and also affordable pricing!
You can also rent really good lighting effects to set the mood for party! Usually DJs can set this up for you!
---
6️⃣ : STICK TO BAR BASICS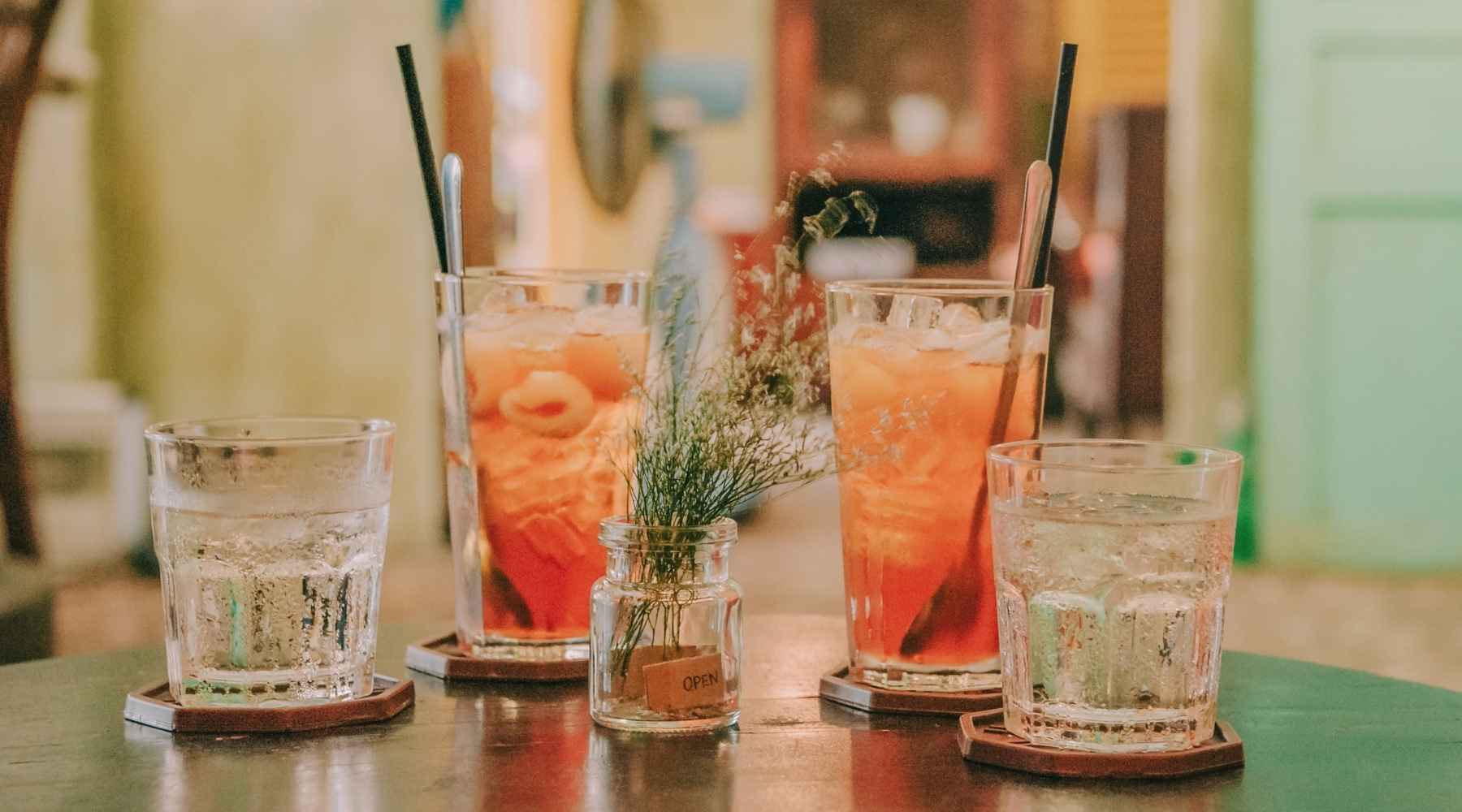 Just because you want to save money, doesn't mean you have to skimp on the bar completely. You can creatively navigate around saving money by choosing your top 4-5 drink choices only!
TIP: You can choose a signature drink (always a great idea!), beer, red and white wine and tequila (or any shot you prefer!). This will limit your alcohol bill and save you some💲.
🍷 EASY SANGRIA BAR: DIY GUIDE 🍷
---
7️⃣ : SAME VENUE FOR BOTH CEREMONY AND RECEPTION
You will save extra💲 if your ceremony, cocktail and reception will be held in one location only! You get to utilize your venue creatively and strategically, so you won't have to spend money on rent for other places. Having everything in one location utilizes the venue staff, the tables, chairs and all existing products!
🌿 WEDDING ENTRANCE DECOR (ALSO FOR YOUR AISLE!) DUPES: TOP 5 🌿
Work with the venue coordinator or your own wedding consultant to plan how to seamlessly work around flipping rooms and ease of transitions.
---
8️⃣ : MAKE THE MOST OF YOUR PHOTOGRAPHER'S TIME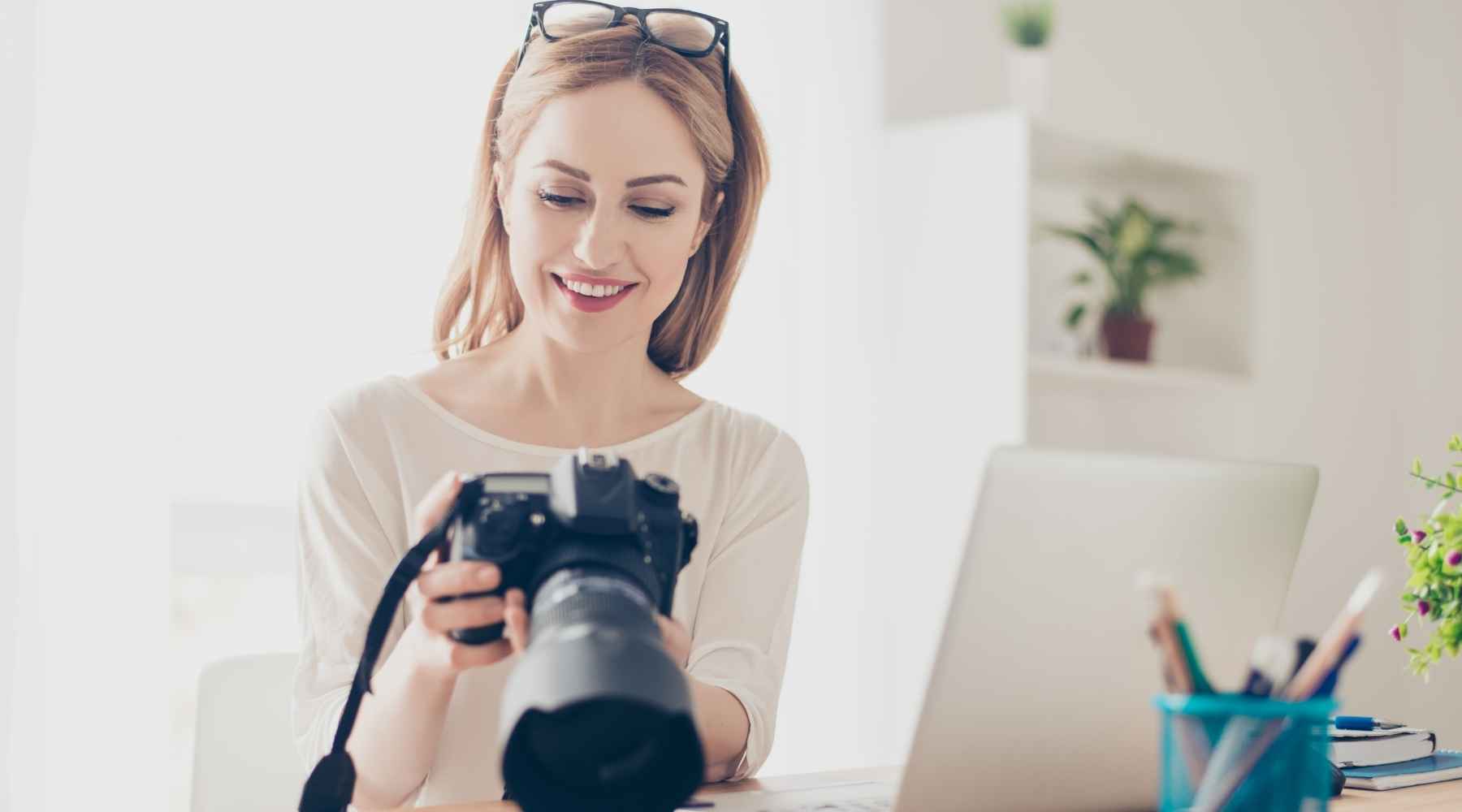 Deciding to have your ceremony and reception in ONE venue (as per mentioned earlier), will save lots of travel and prep time! This means, if you are going to be at only in one venue the whole day, your photographer will be able to get more shots and be always around you. No travel time!
If you can have your make up done at the venue as well, the better! Everything in one place will save you tons of time and $$!
Find a good area/space within your venue to maximize you space for photographs as well! Unexpected and creative shots will look great!
---
9️⃣ : STICK TO ONE FLOWER VARIETY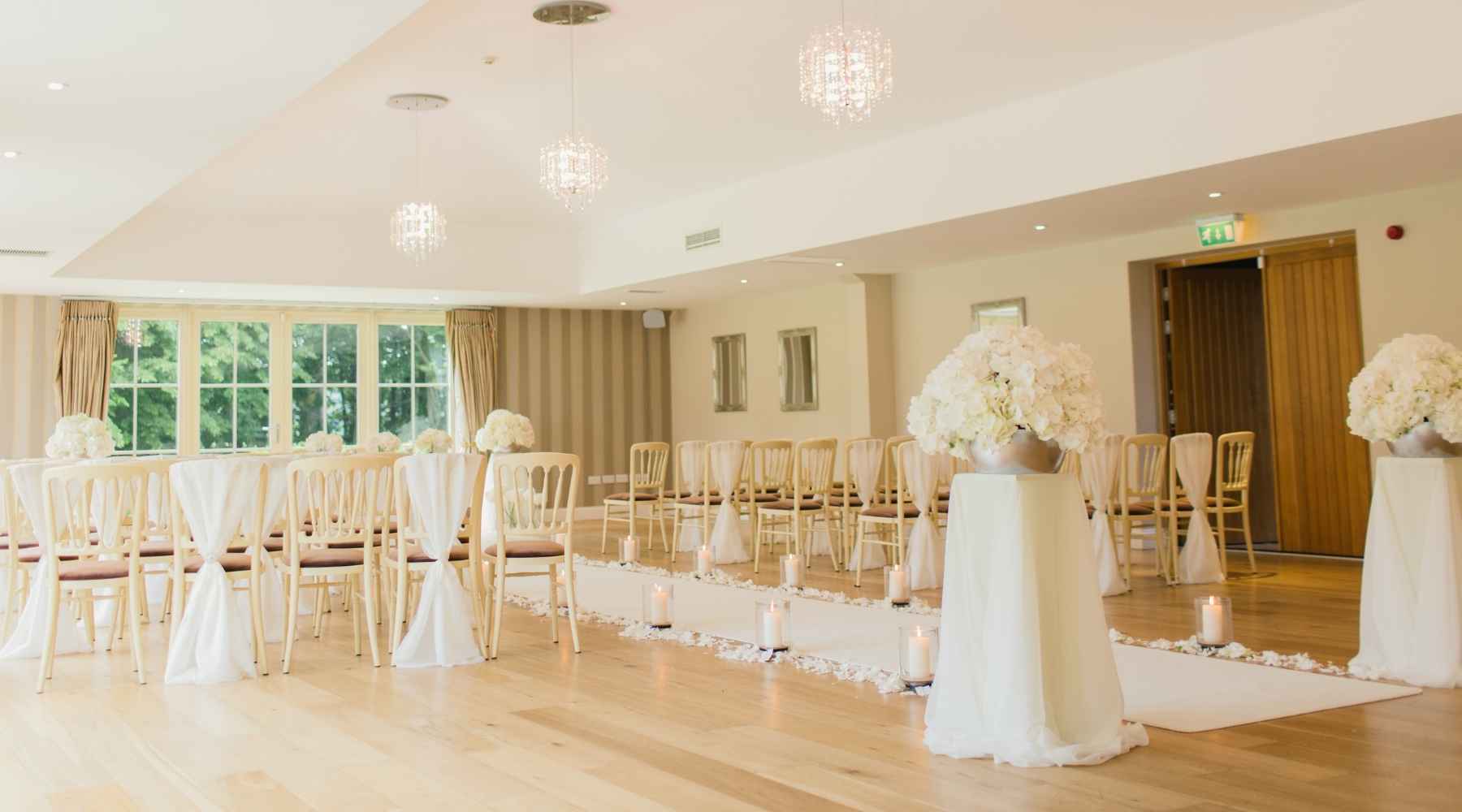 Let's talk flowers! Great to have right? Gorgeous and forever a classic! BUT also might be a bit scary for the budget.
If you really like lush full blooms but don't want to break the bank, HYDRANGEAS are your best bet, they come in white, blue, light green and light pink! They have really good volume and texture that will always look classy if placed and arranged beautifully!
If you're over big blooms or just not into them altogether, another option is to design with minimalist greeneries!
Also, the ever popular dried flower arrangements are also super easy and quick to work with if you are thinking of DIY-ing your centerpieces!
🌾 DIY DRIED FLOWER ARRANGEMENTS 🌾
---
🔟 : LET THEM EAT CAKE! (OR NOT!)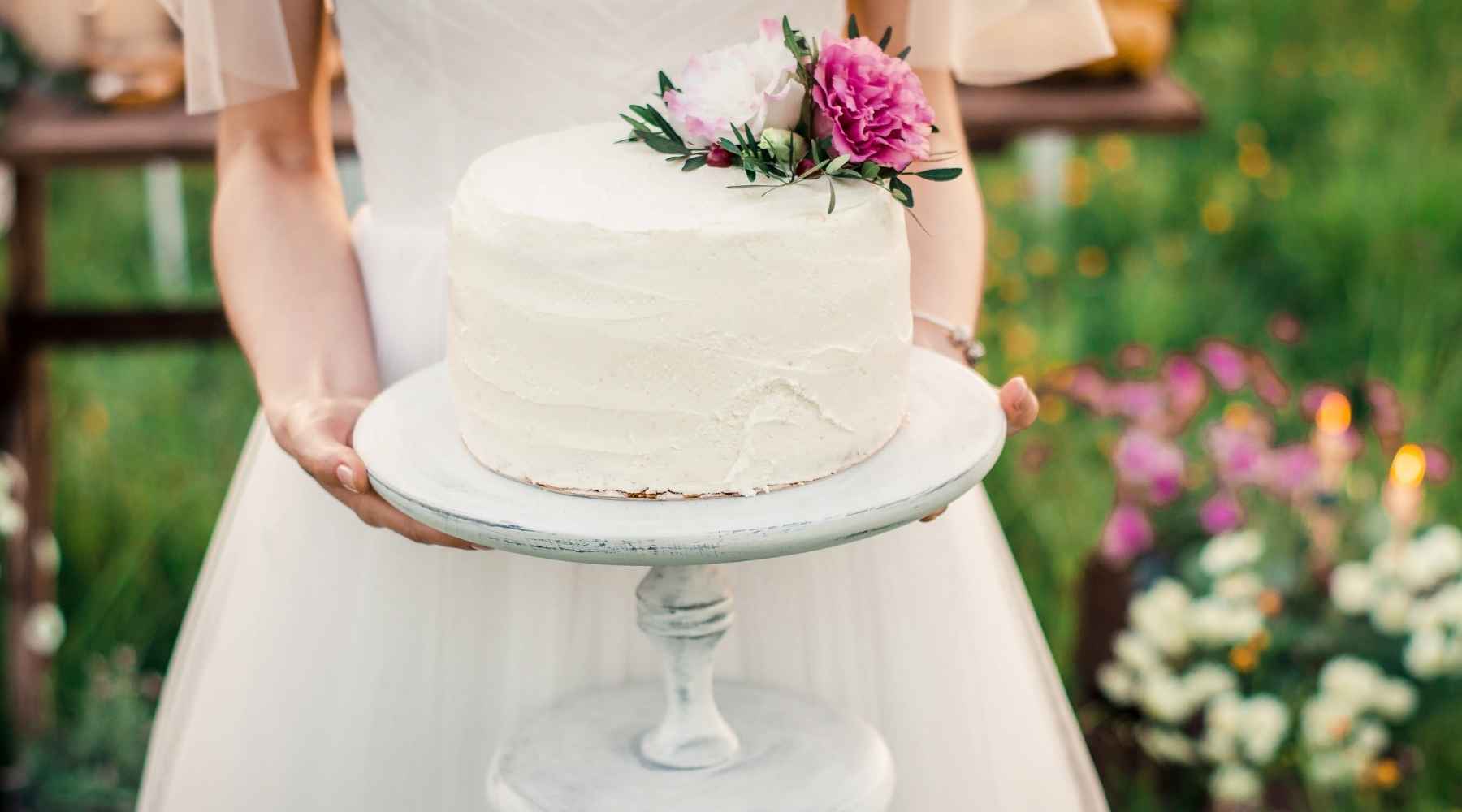 If you have a full meal planned to be served with your guests and it already includes dessert, you really don't need to get a huge cake (unless of course, you really want to!).
To save some💲, you can get a regular round vanilla cake from your local bakery and ask for extra flower stems from your florist (or you can buy them off the grocery the day before! you can even use artificial flowers!) and stick em right on the side of the cake!
If you opt to buy a cake on your own, like something from Costco or from your favorite bakery, ask your venue if you can drop it off 2 days before and if they can store it in their kitchen fridge (yes, it will not be fresh, but if you are only using it for photos, and not serve them, will that really make a big difference?) This helps a lot and it's another thing that's off your list!
You can also rent a really nice cake stand to elevate the look of the cake! It's great for photos! Now you have photos cutting the cake without breaking the bank!
🍪 EASY DIY + BUDGET FRIENDLY COOKIE DESSERT BAR 🍪
---
1️⃣1️⃣ :SHARING IS CARING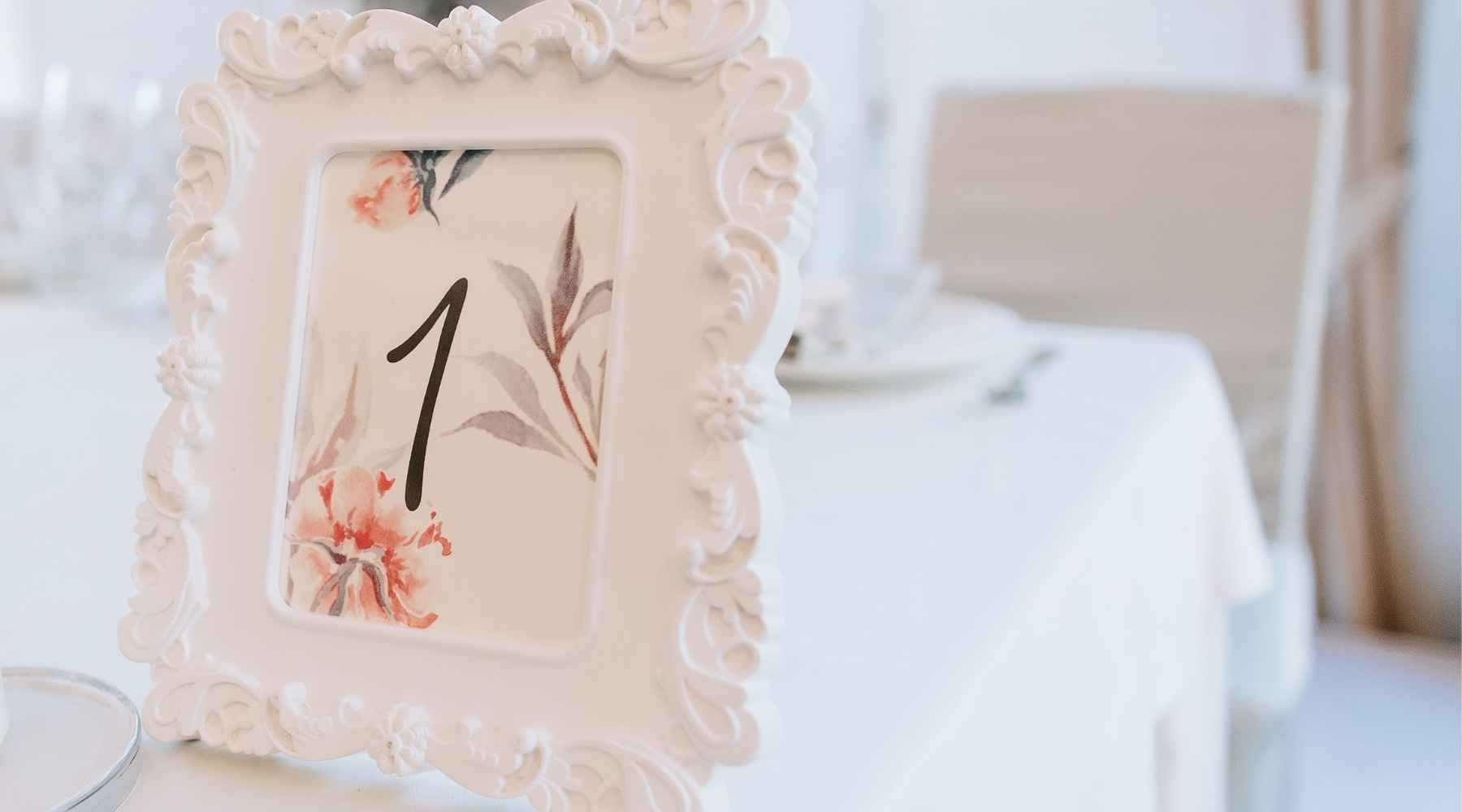 Instead of individual printing for menus or programs, consider charts instead. You can have a big welcome ceremony program, 2 menu print outs per table and bar (great framed as well – print this on your computer and get a frame from your discount store!). This minimizes extra print outs! Not only do these save you💲, but is also eco friendly!
Don't get carried away with a lot of individual things like place cards, personalized tags etc., especially if you are trying to saving💲. Creating charts and general large prints saves lots of 💲 and less waste!
🌿 FREE PRINTABLES 🌿
---
1️⃣2️⃣: EASY ON THE GIFTS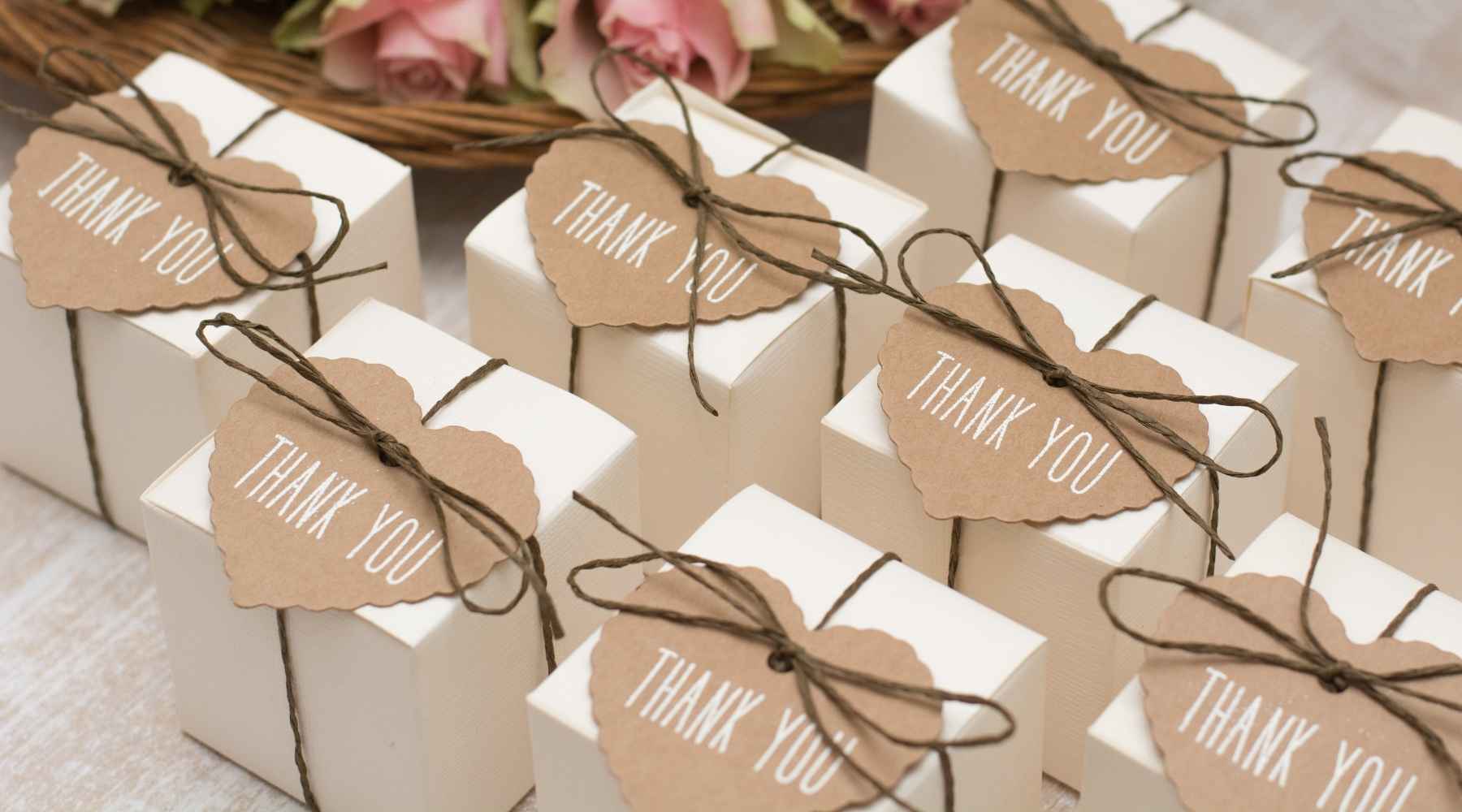 It's fun to give away gifts isn't it? We love giving too! But there are creative ways to make your wedding favours and gifts budget friendly.
A few options are tea bags, individually wrapped cookies, coffee grinds etc. These are super easy favours, bag them and add a simple and elegant pre-made "thank you" sticker!
Our favorite go to place for beautiful affordable packaging and thank you tags is Creative Bag! Tons of creative options!
TIP: When shopping packaging, always bring your product and try it! Another good thing to consider is that they stack well so you won't have a hard time packaging and delivering them in bulk!
And just like that, voila! You get classy and affordable gifts, and also, something that your guests will surely eat/drink!
---
1️⃣3️⃣ : CREATIVE BUFFET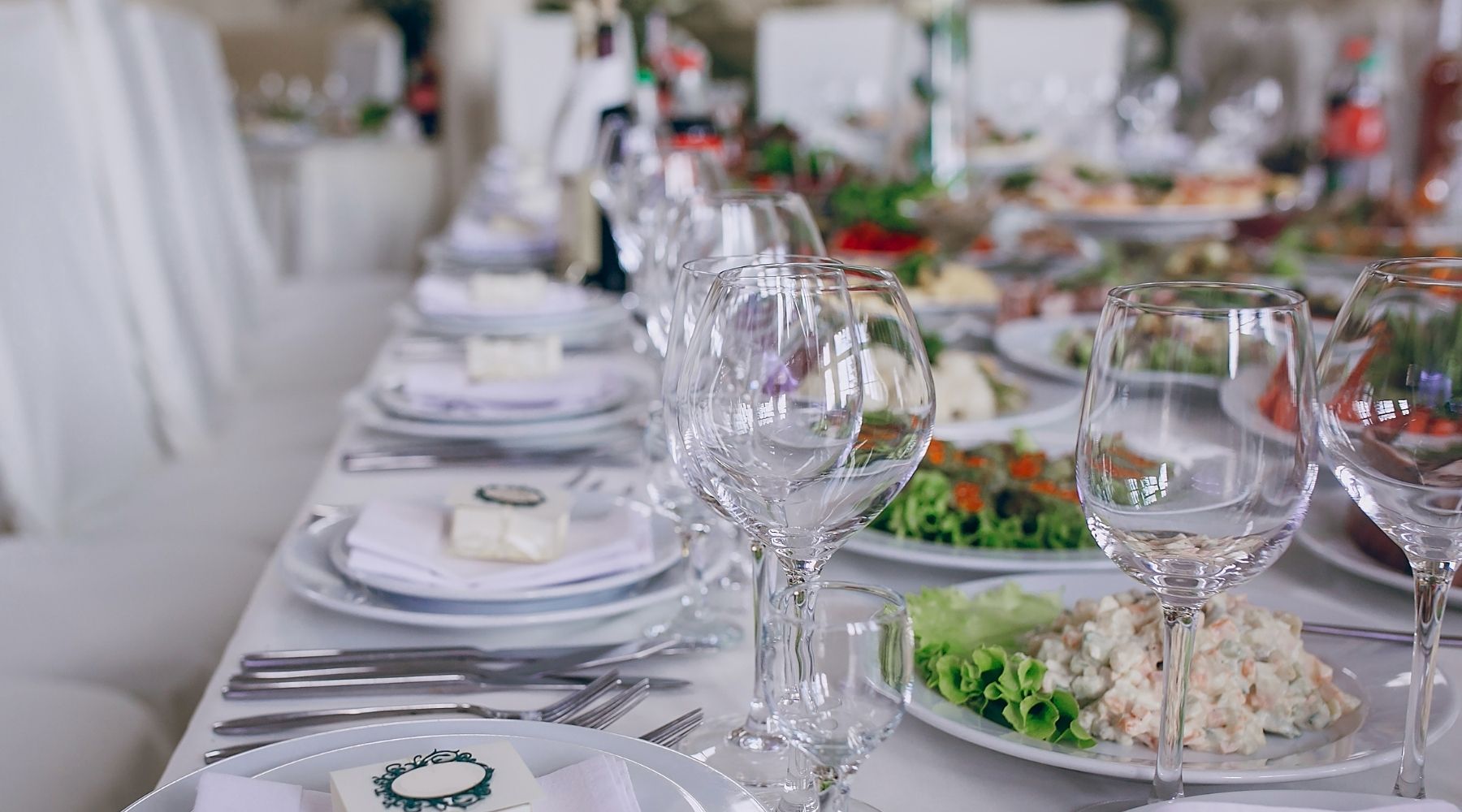 If you are not a big fan of buffets, be creative and do either a family style or choose meals that can be placed in one plate. You can put green salad and pasta in one plate for example. This might not be a major cut, but it will cut on the service and plating time, which in turn saves on labour costs! Opt for meals that are easy to prepare and also does not require a lot of maintenance (i.e. chaffing dishes, lamps etc.)
If you are doing a more relaxed vibe, we've rounded up this creative spread which is still good even when it gets cold on the table!
---
1️⃣4️⃣ : CONSIDER BUYING OUT A RESTAURANT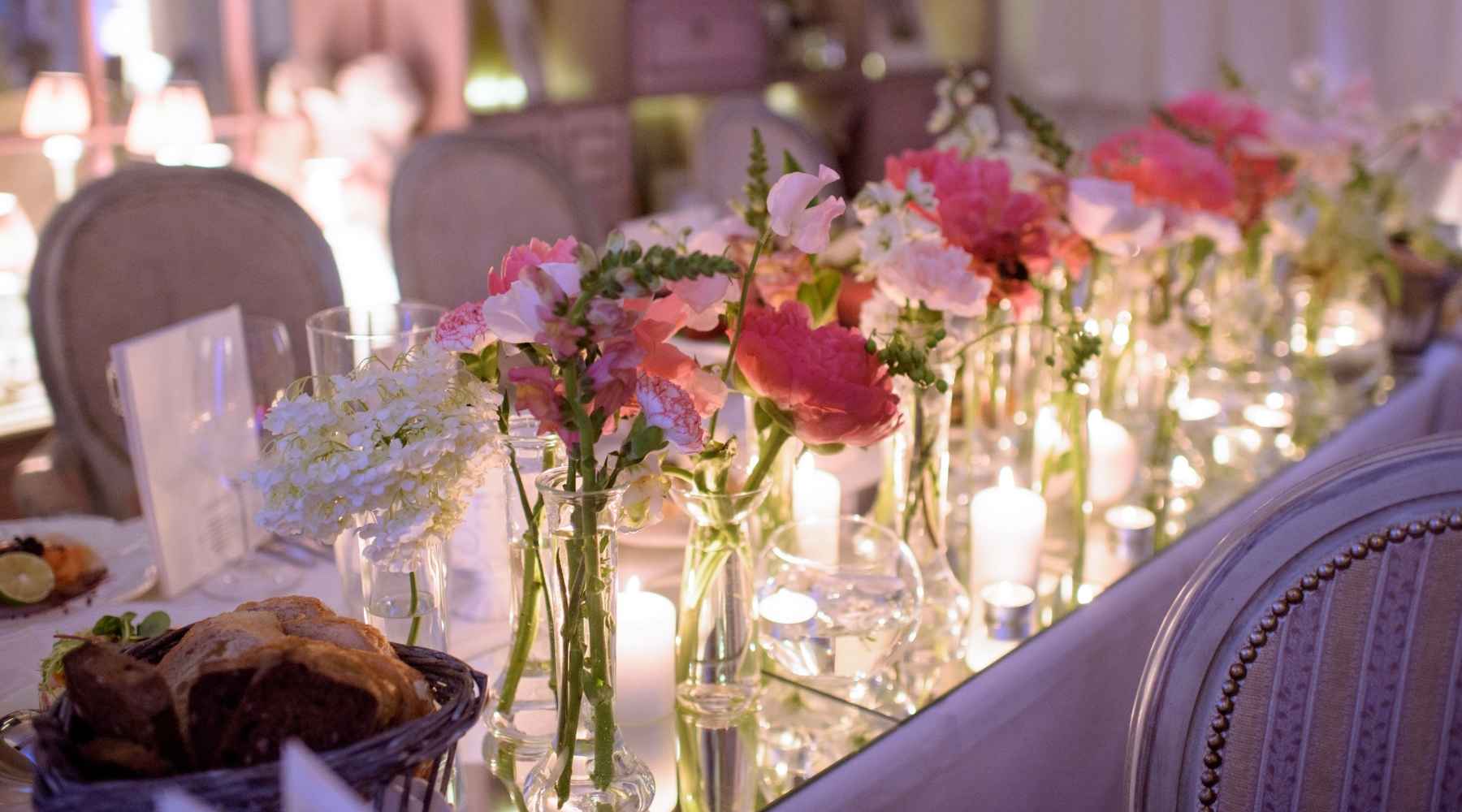 This works best if you are planning a breakfast/luncheon wedding or even a non-weekend wedding! Restaurants will be more than happy to host you on non-busy days! Some restaurants also already have an in-house band and sound system that your DJ (or your iPod!) can easily plug in to!
If you plan on buying out a restaurant, we suggest to have a wedding designer/consultant help you in mapping out the floor plan with the restaurant to ensure that transition between meals, dancing and other activities are planned accordingly and flows well.
SIDE NOTE: Restaurants have a specific layout and might not always be "wedding ready". Invest with a wedding or event consultant, or if the restaurant have their own wedding coordinator, always ask to help you figure out a floor plan before booking, to avoid running into problems later on!
🌸 FAKE FLOWER ARRANGEMENTS: HOW TO MAKE IT LESS TACKY 🌸
---
1️⃣5️⃣: CREATIVELY LIMIT YOUR GUEST LIST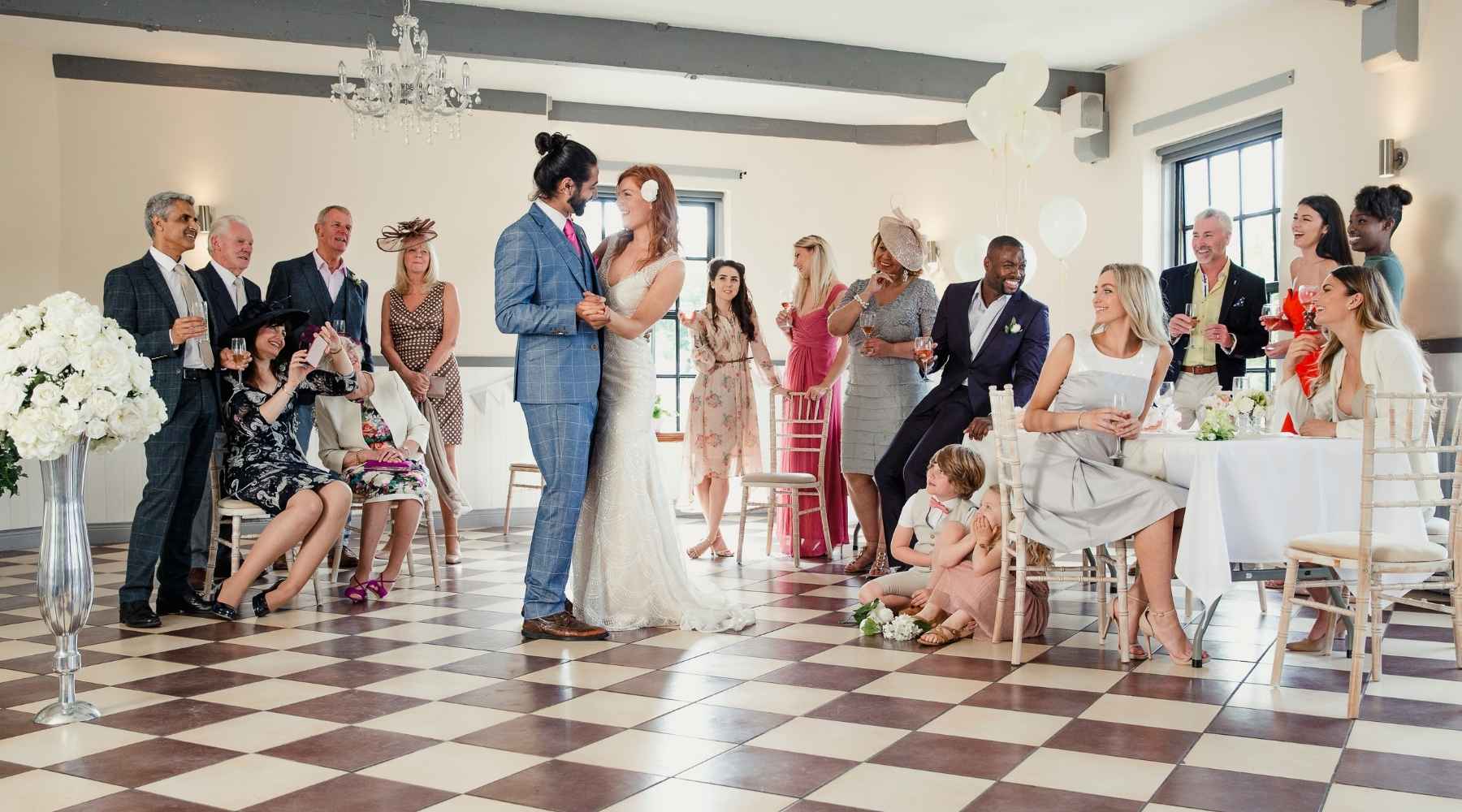 This one is pretty hard to do. We get it. Not only is it hard to do, it's hard to come up with a reason why "so and so" is not invited.
We have a trick that will help you; find a small venue or book out a restaurant (per mentioned earlier!) that will only fit your "small" guest list. From there you can tell that one of your family members gifted you the venue, or you have contacts in-house, and that would like to take advantage of it! This way you can actually limit your guest list without feeling guilty!
SIDE TIP: You can throw a luncheon/bbq/get-together after your wedding weekend, if you'd like to invite people from your "B list" and have a "mini"celebration to give them tribute for being there for you and your partner through the journey. It's really a nice gesture, but also will be HALF the cost of what you will be paying for a wedding/dinner plate! Talk about creative way to save money on your wedding!
---
1️⃣6️⃣ : DIY WISELY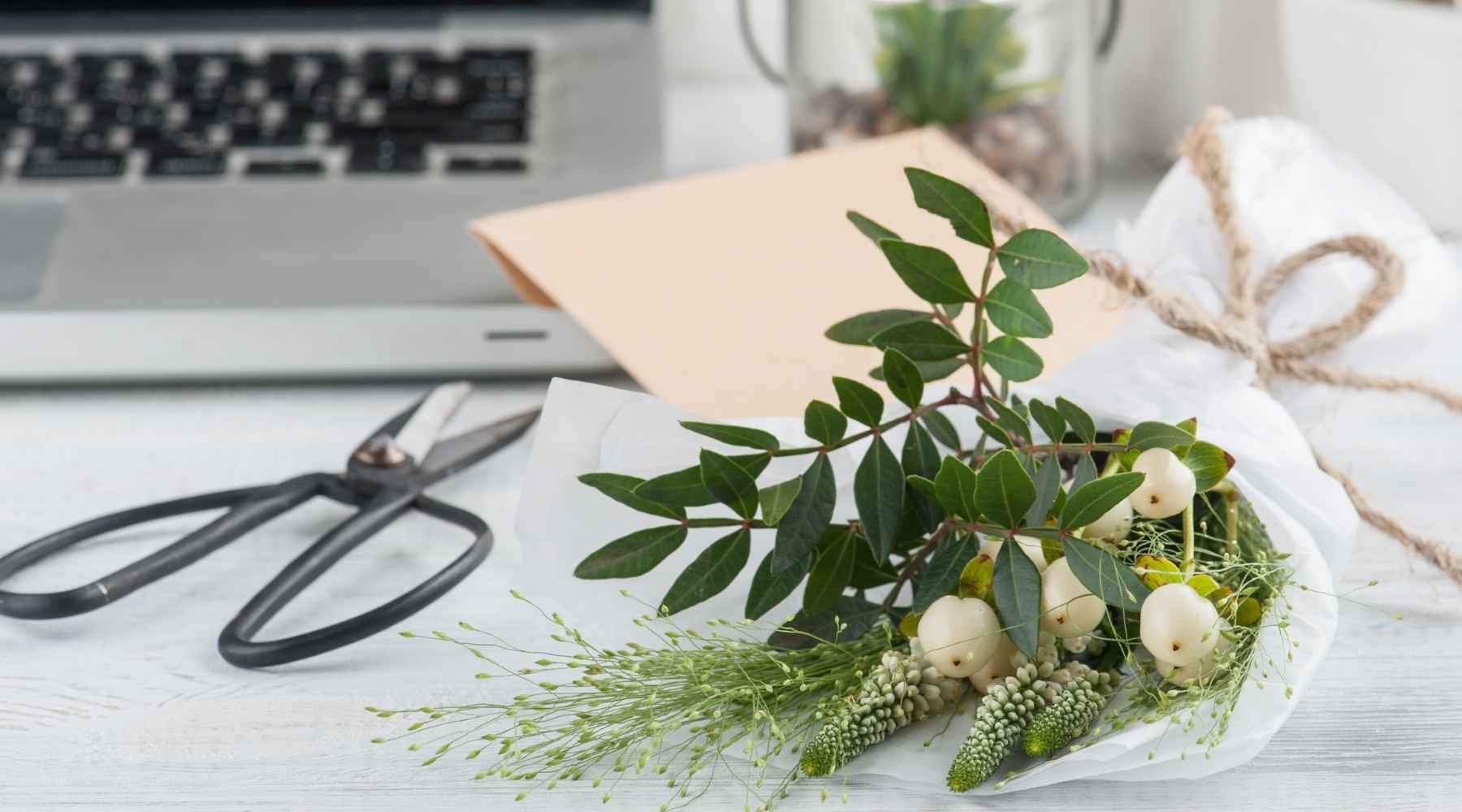 We are a big fan of smart DIY projects. But it is always good to point out that you still should never underestimate the labour needed on your actual wedding day to execute and put in place you DIY plans.
If you are DIY-ing your centerpieces and other decor items, assign a specific person (or hire help/server/bartenders from companies like Staff Shop!) to execute these tasks! Sure your family and bridesmaids can help, but mosy DIY projects will require cleaning and moving things, and that might not be something you would like to get your guests to do.
SIDE TIP: You can DIY as much as you can behind the scenes, just ensure you have a designated team to execute for you. Also ensure that your DIY projects are easy to put in place, or at least have detailed instructions that comes with it!
---
1️⃣7️⃣ : CONSIDER A BACKYARD WEDDING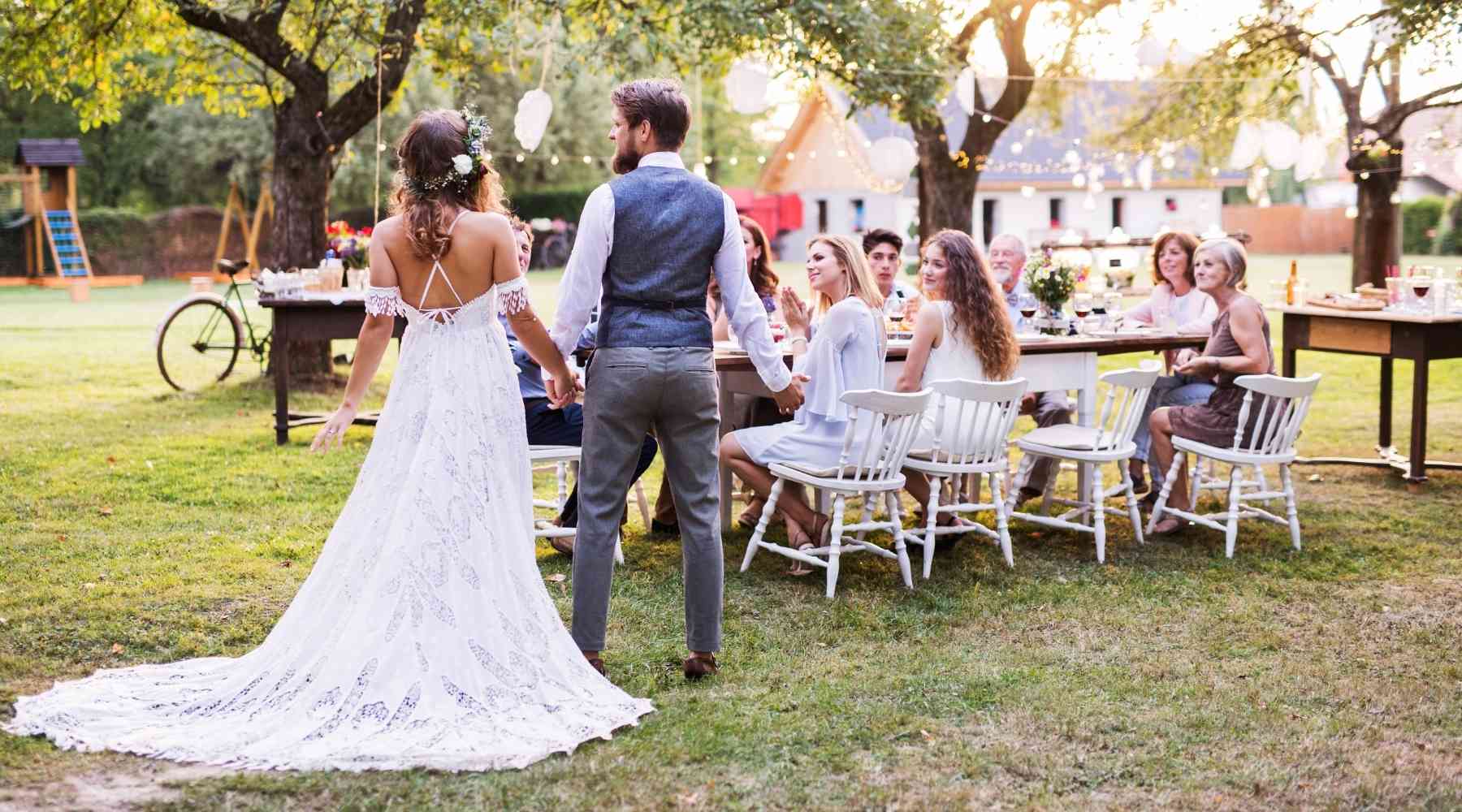 If you have already cut down your guest list, a backyard wedding might be a great option for you. You have a lot of options to serve like food stations, sandwich bar, sangria bar, dessert station and minimalist designs.
As we are also in a middle of a pandemic, the micro intimate backyard wedding is very fitting! Definitely one of the 20 creative ways to save money on your wedding!
🏠 PLANNING A BACKYARD WEDDING: 2020 GUIDE 🏠
SIDE TIP: When doing budget for your backyard wedding and comparing it to a venue, always consider the amount you will spend on cleaning and prepping the backyard, as well as the post event cleaning needed, as these will easily add up. Make sure to compare ALL the costs involved before and after.
---
1️⃣8️⃣ : AIRBNB CAN BE YOUR FRIEND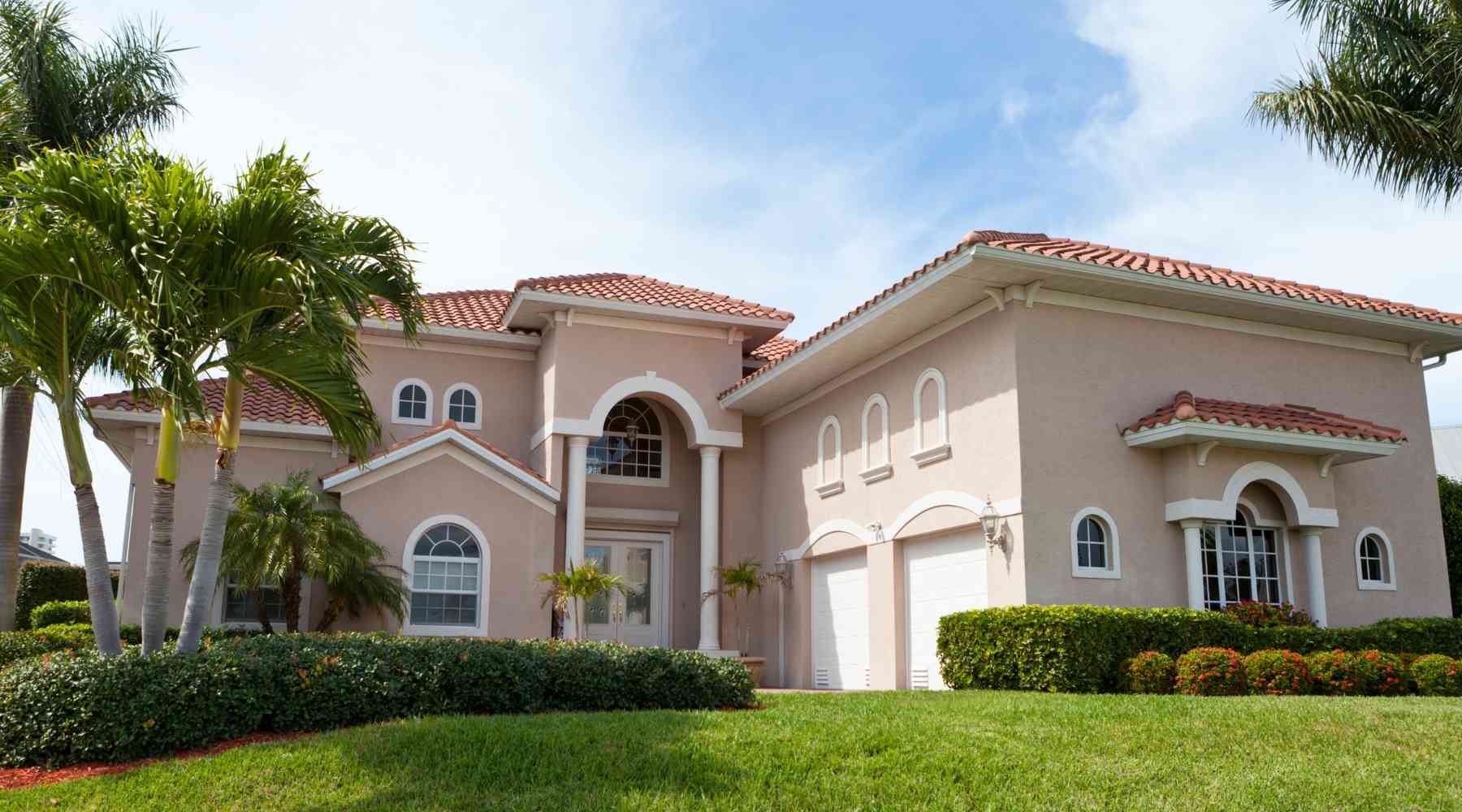 One thing you can skip is booking hotel blocks. It might seem like a great idea if you really have a good deal, so you can definitely compare the pricing and CONVENIENCE!
Overall though, renting an AirBnb might be good for you if you have lots of family from out of town coming together for the wedding! Also, if you rented a house big enough and you have everyone over anyways, it can be a great space for a rehearsal dinner! Double duty!
---
1️⃣9️⃣ : CONSIDER A BRUNCH WEDDING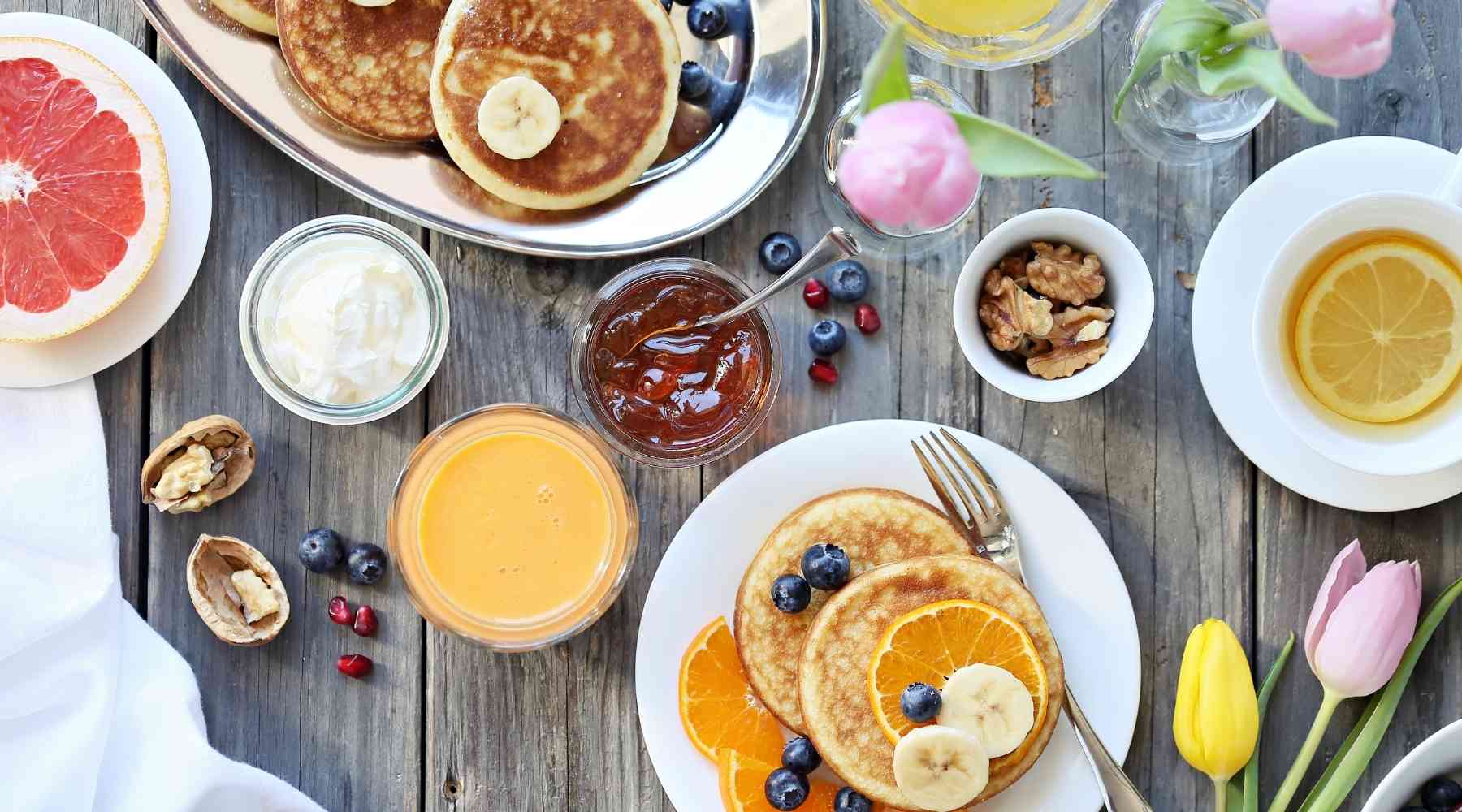 Because why not pancakes and mimosas? If you are looking for a more relaxed vibe, then a brunch wedding is great for you! Brunch menus will definitely come up at a more affordable price! Definitely a creative way to save money on your wedding.
🍳 DIY BRUNCH WEDDING: BUDGET FRIENDLY: HOW TO GUIDE 🥞
You can have a great duo band in the background singing/playing classic jams that everyone can sing to and enjoy! A small dance area will also come in handy for the true hard core dancers in your guests list. Love this idea so much!
SIDE TIP: Find a venue that gives you an option to black out the windows or at least dim the bright windows. This can help transition from the brunch to some dancing, if you'd like to do a little dancing and partying! More tips here if you're looking to DIY your brunch wedding!
---
2️⃣0️⃣: TRANSPORTATION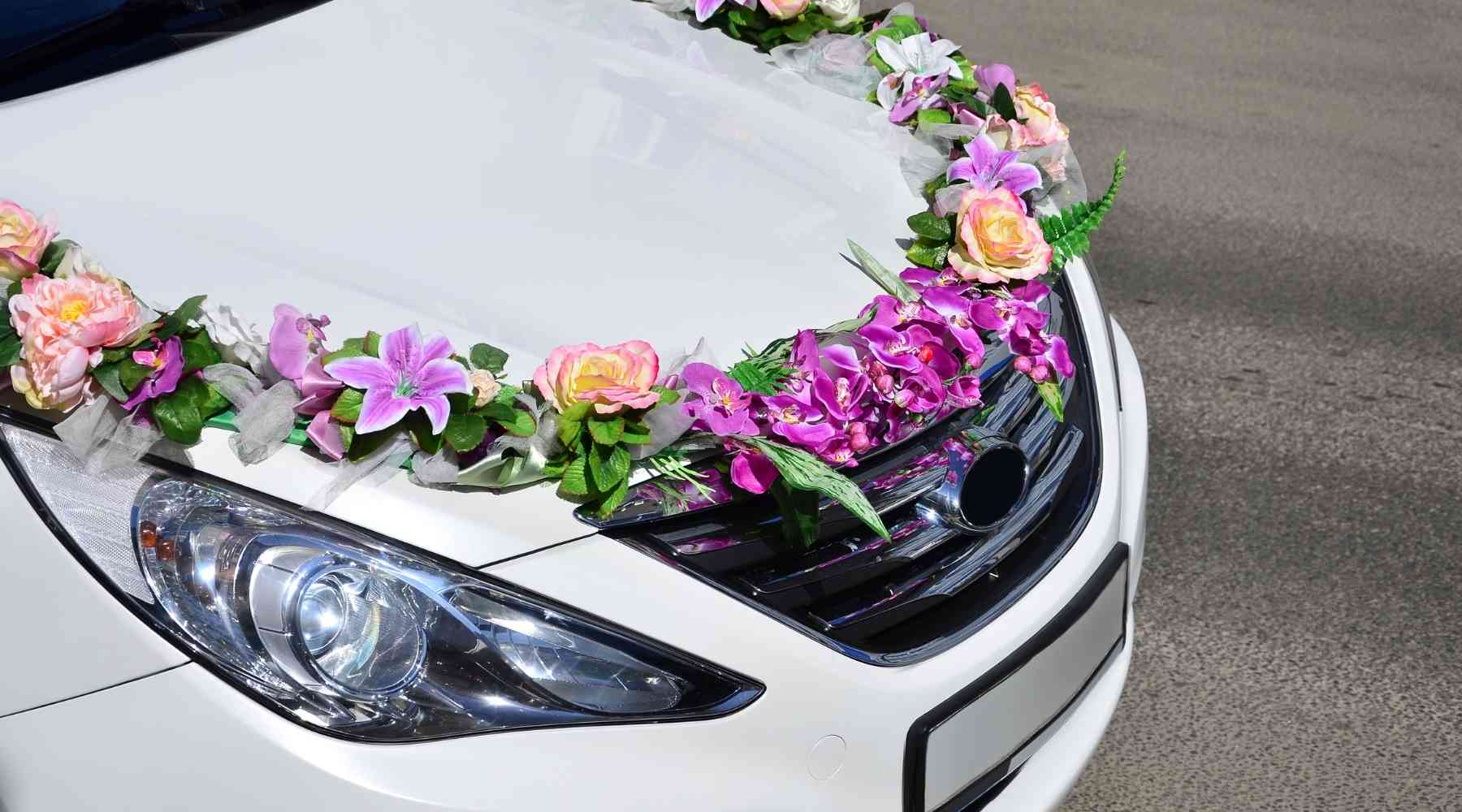 You can still rent a car but you can skip out on the luxury ones! You can rent a nice white car and embellish with artificial flowers. Or if you have a kind friend that can help you out, that'll be great! Also, there's always UBER, might not be able to embellish, but you can UBER a high end vehicle to take you around, ALSO great for photos!
---
There you go! Our top 20 creative ways to save $$$ on your wedding! Share your thoughts with us in the comments section below! xo
creative ways to save money on my wedding how do i save money on my wedding how to save money on my wedding saving money on your wedding what can i cut to save money on my wedding what can i do to save money on my wedding