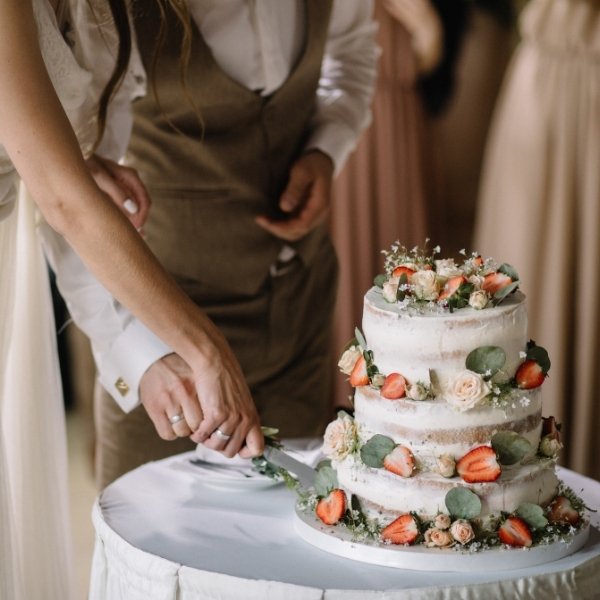 DIY Wedding Cake. Why would you even consider a Rice Krispies Cake as your wedding cake? Will this work at all for your wedding? Or your event? Looking for creative ways to save money on your wedding without compromising the overall look you are going for? Then this cake might just be the wedding money-saving idea that you are searching for.
This site contains affiliate links. For more info, please see our full disclosure. This post has Amazon links and as an Amazon Associate, Wedding Planning Resources earn from qualifying purchases.
Hear us out here. If you have read our articles about saving some money on your wedding, this tip is one of our favorites which is why we have decided to turn it into a video. We would call this cake a "display" or "show" cake only!
Meaning, they can be used as a display on the cake table or sweets table (whether for pictures or as decor), but not necessarily to be served (unless of course someone asks for a slice, which in case, you can still totally serve them it!)
Now, you are probably wondering what you will be "serving" as an "official cake"?
You can order a slab cake from your local grocery store and request for your venue kitchen to serve it as the dessert. Some venues might do this for free, but most will charge for cutting and serving fees. This cutting and serving fee is still significantly lower than ordering a custom wedding cake which usually starts at $3.50+ per person.
If you already have your dessert included in your menu, you might not even want to serve the cake altogether.
We wanted to mention that we are by no means professional bakers at all. There was literally zero baking involved in this. We basically put things together and created something that you can use to your advantage.
For this super easy DIY Rice Krispies cake (for your wedding), you can make it as tall or high as you'd like. Add flowers that match your theme. Even greenery will work. The thicker you layer icing on it, the more it will hide that the cake is made of "Rice Krispies" – this will help give it a more "wedding cake look".
Dried flowers like lavender and white ruscus will also look great! Also, super easy to do!
If your vibe is more rustic and earthy, you can spend the frosting much thinner and let some of the Rice Krispies peek through, then add your favorite berries. You can add powdered sugar if you want a "softer" look!
Adding berries will still make this cake "edible" and also might be good as a midnight snack! Remember that if you add dried flowers, since we really don't know how "clean" those flowers are, they might not be as safe to serve to your guests.
Because of how easy you can "build" and "decorate" this cake, you will enjoy the process (have some icing and Rice Krispies while building it!) and be proud of what you've designed!

Below are the products that we used to build this DIY Wedding Cake Easy Rice Krispies Cake!
The below photos are inspirations on how you can design this cake. Although you will have to create them in rectangular or square Rice Krispies shape. If you would like to carve it to make it round, that will be great too!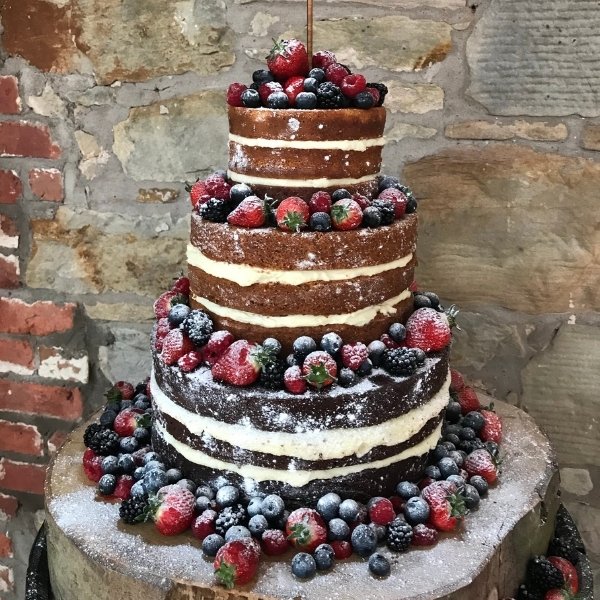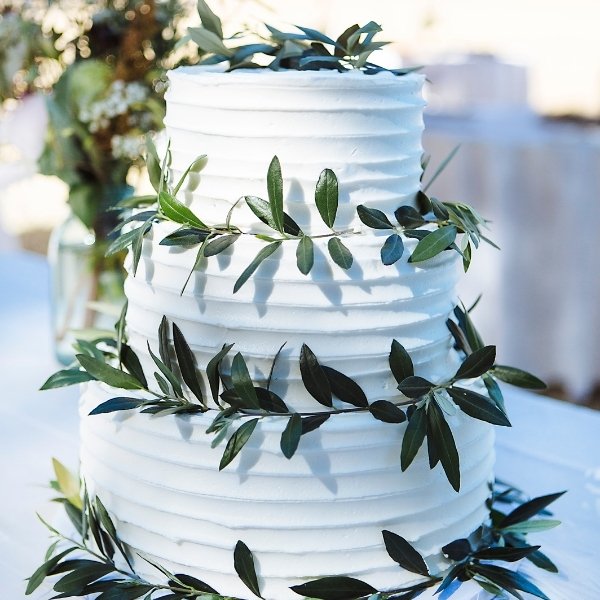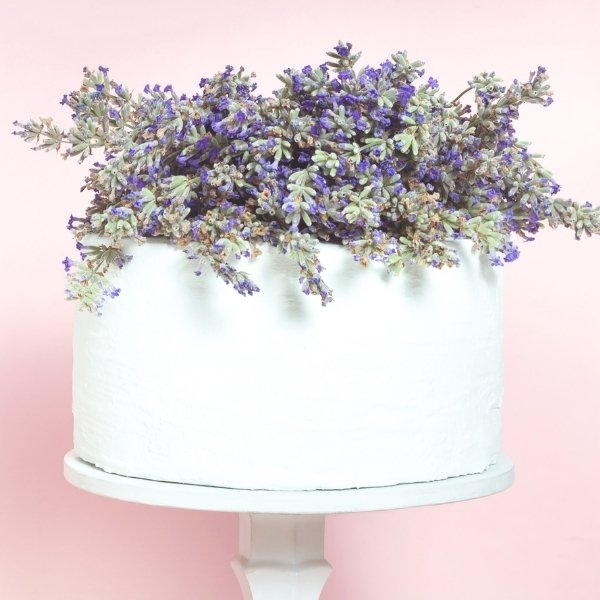 P.S.: Here is the actual cake board from Creative Bag that we used in the video.
Also, in the video, we attempted to use cookie icing to hold the Rice Krispies bars together, however, it ended up that the bars actually stuck to each other and onto the board! So there was no need for us to use the cookie icing!
Catch the full video below to follow step by step!
There you are lovelies! Our take on DIY Rice Krispies Wedding Cake! Enjoy!
** This post has Amazon links and as an Amazon Associate, Wedding Planning Resources earn from qualifying purchases.