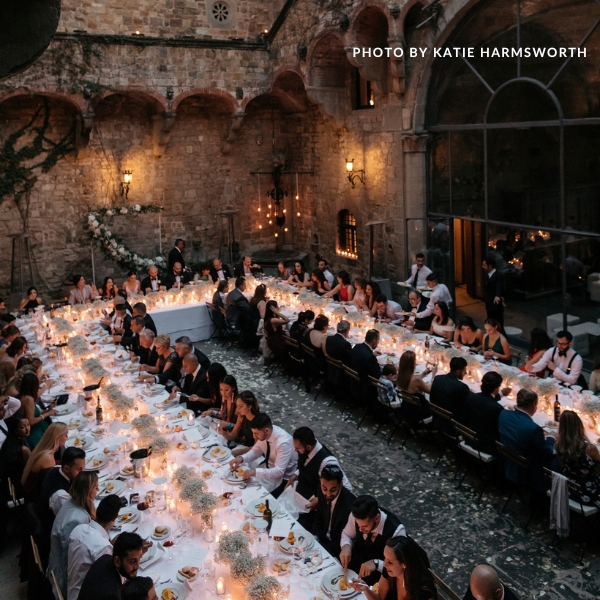 Wedding Reception Seating Layout Ideas: Top 10. Looking to get creative on your wedding reception seating configuration? If you are trying to decide the seating arrangement that will work best for your reception, we have got you covered. Here are our top 10 wedding reception configuration ideas that will surely inspire everyone.
Welcome to the enchanting world of wedding receptions, where each table is a canvas waiting to be adorned with beauty and style. As you plan your special day, one of the most captivating aspects is undoubtedly the reception table configuration.
How you arrange your tables sets the stage for a great celebration, fostering connections among loved ones and creating a lasting impression for all your wedding guests.
From classic and elegant to modern and whimsical, there are numerous table configuration styles to choose from, each reflecting the unique personality of the couple and the overall theme of the wedding.
Whether you envision a grand banquet with long tables or prefer the coziness of small, intimate rounds, the arrangement of these tables will shape the atmosphere and flow of your celebration.
In this guide, we will explore a variety of wedding reception table configuration styles, delving into the nuances of each design and the emotions they evoke.
Here are great photos showing the above-mentioned ideas!
Wedding Reception Seating Layout
1. U-Shaped
Great for a wedding reception with not more than 100 people, the luxury U-shape is a modern style that makes an event more intimate since all tables are connected.
This unique and appealing layout generates a dramatic reaction that can be seen best in locations with huge spaces or uninterrupted views.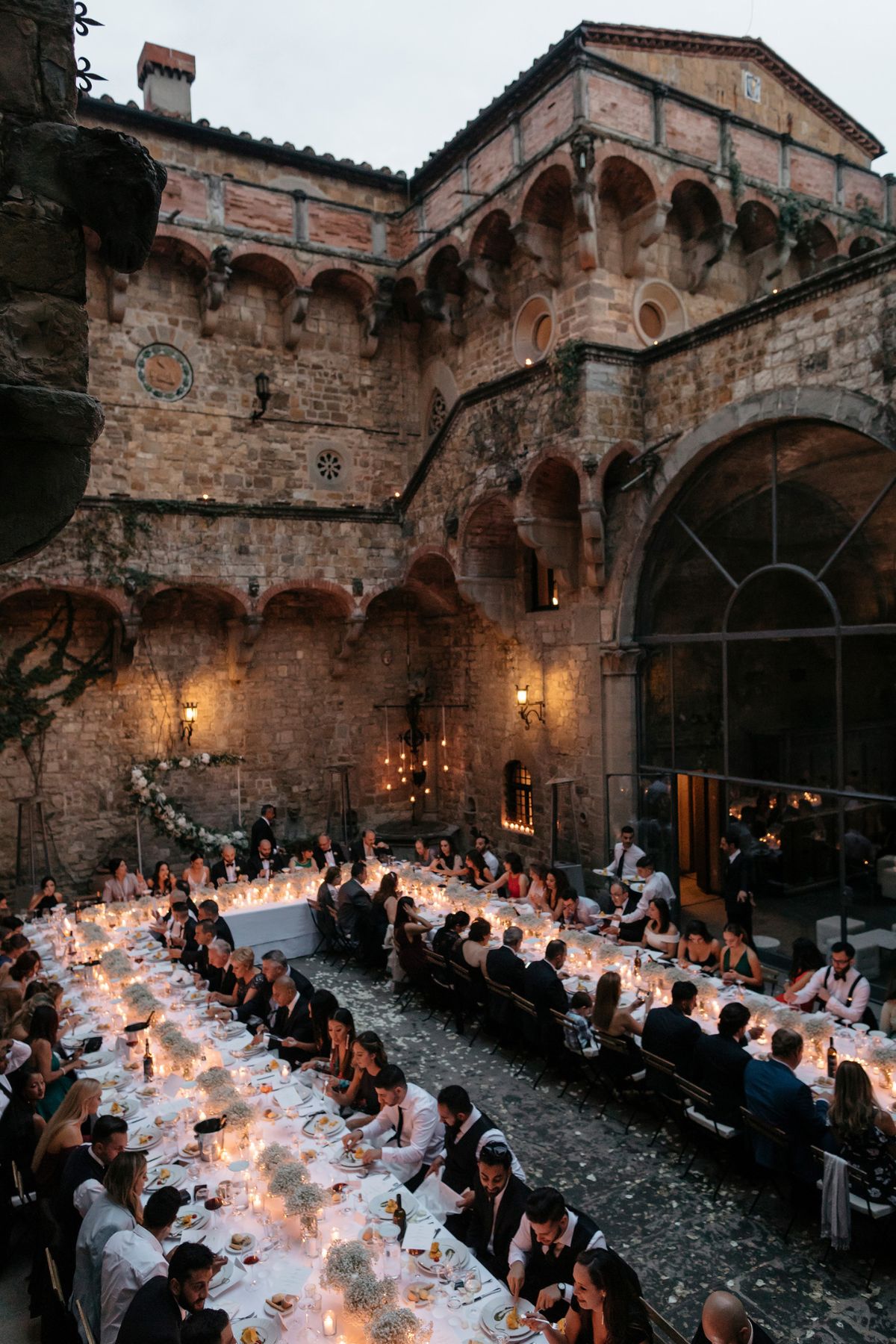 2. Classic Rounds
This configuration is the most common in most banquets and venues. It enables you to group guests accordingly.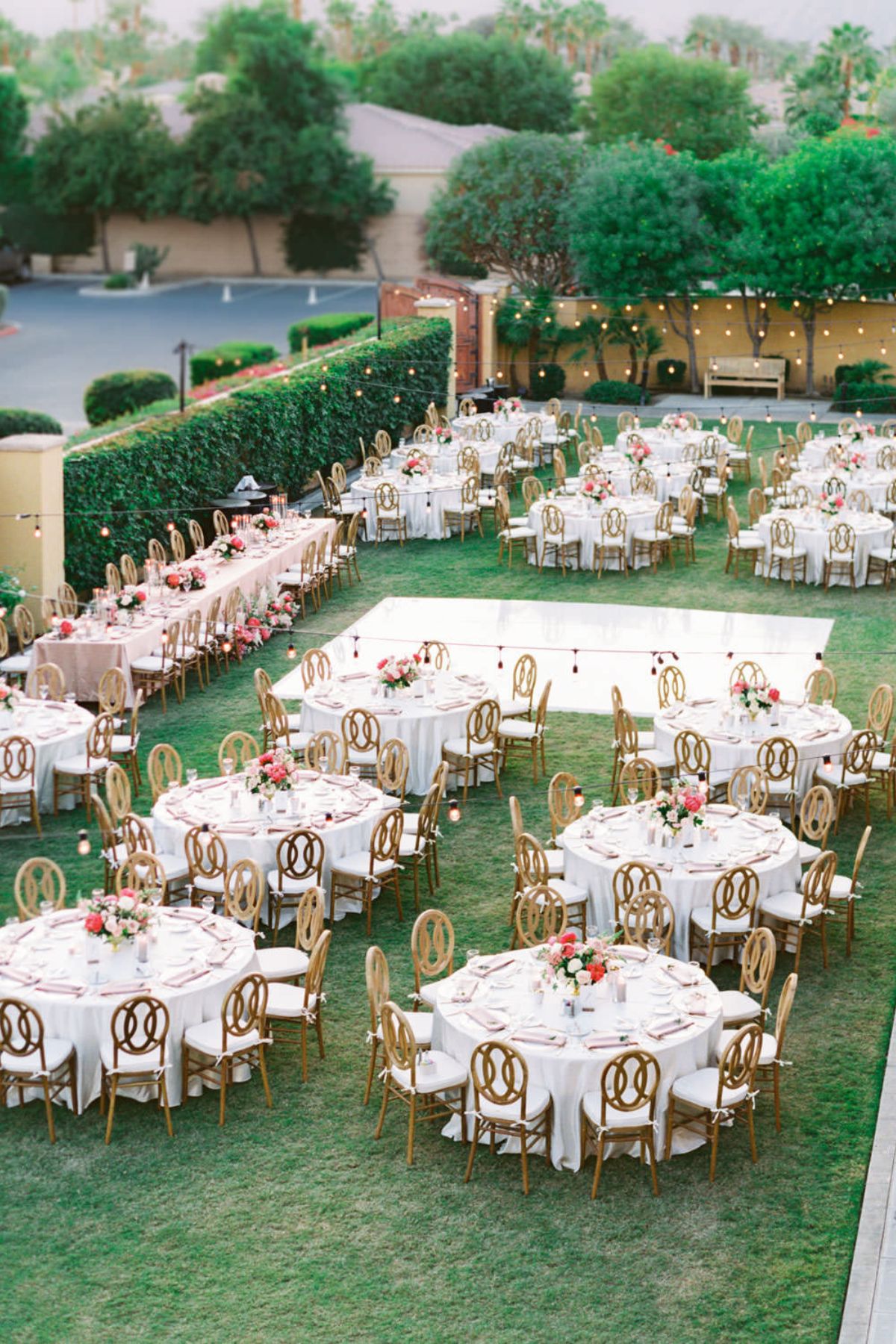 3. Long Banquets (wedding reception seating layout)
This configuration is great for family-style catering. To be able to share and pass food around; perfect for sharing!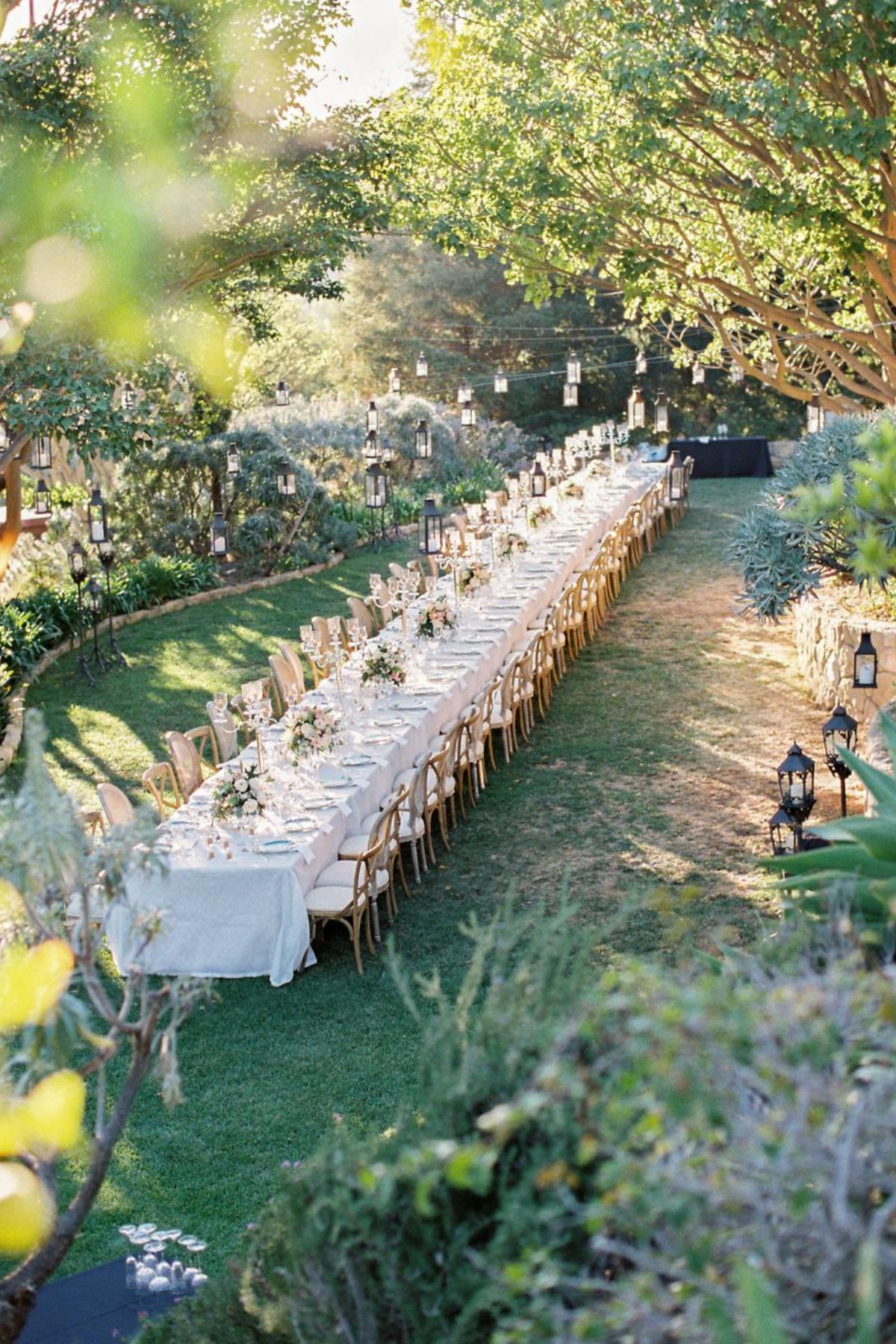 4. Mix of round and rectangular
If it feels difficult for you to choose between round or family-style reception seating, you can opt for both. Isn't it interesting? This mixed seating style is visually appealing and also maximizes your floor area.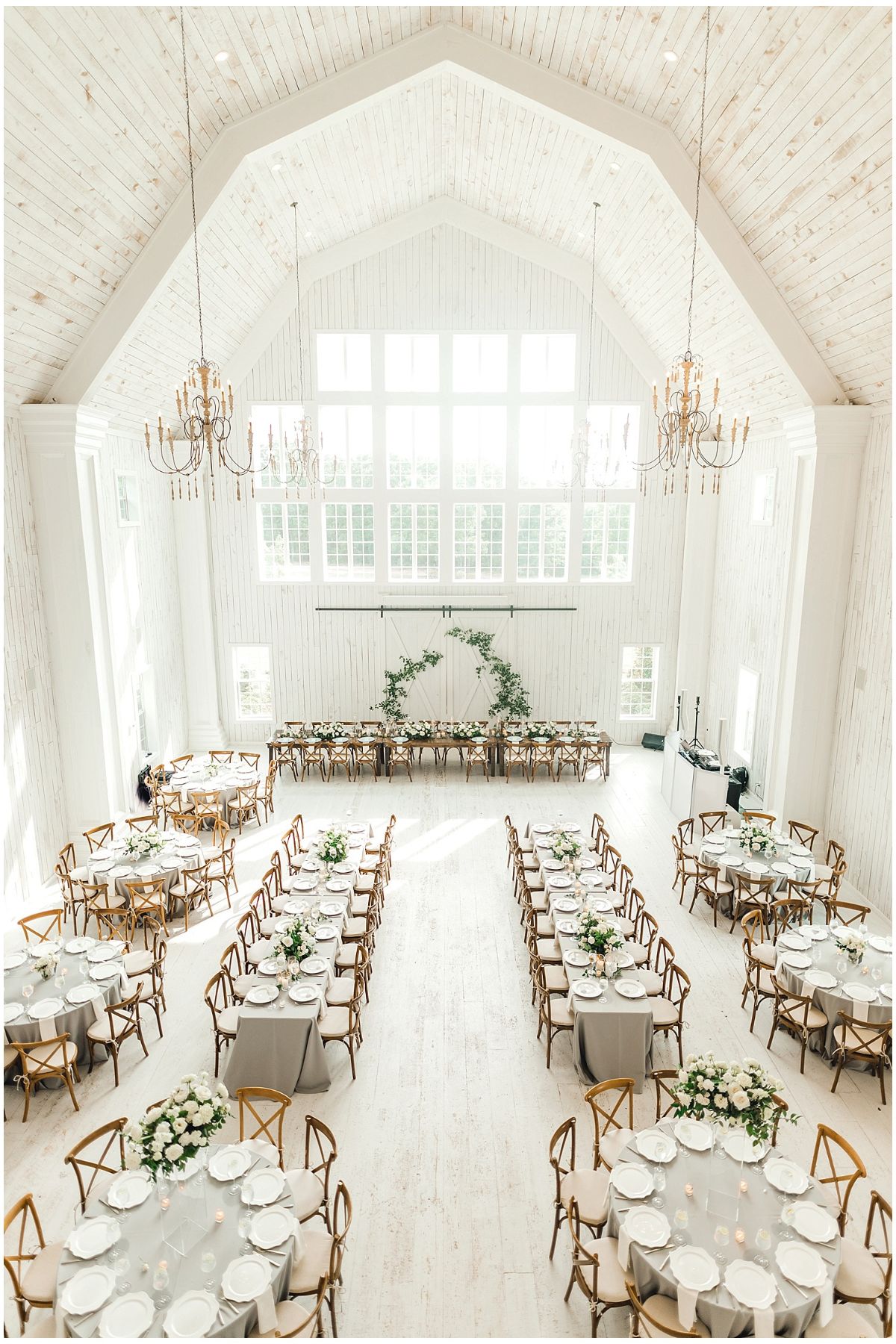 5. Serpentine (modern wedding reception seating layout)
We are obsessed with the flow of this table! You can stylishly configure by weaving the way of curved tables through a forest, park, lawn, or vineyard.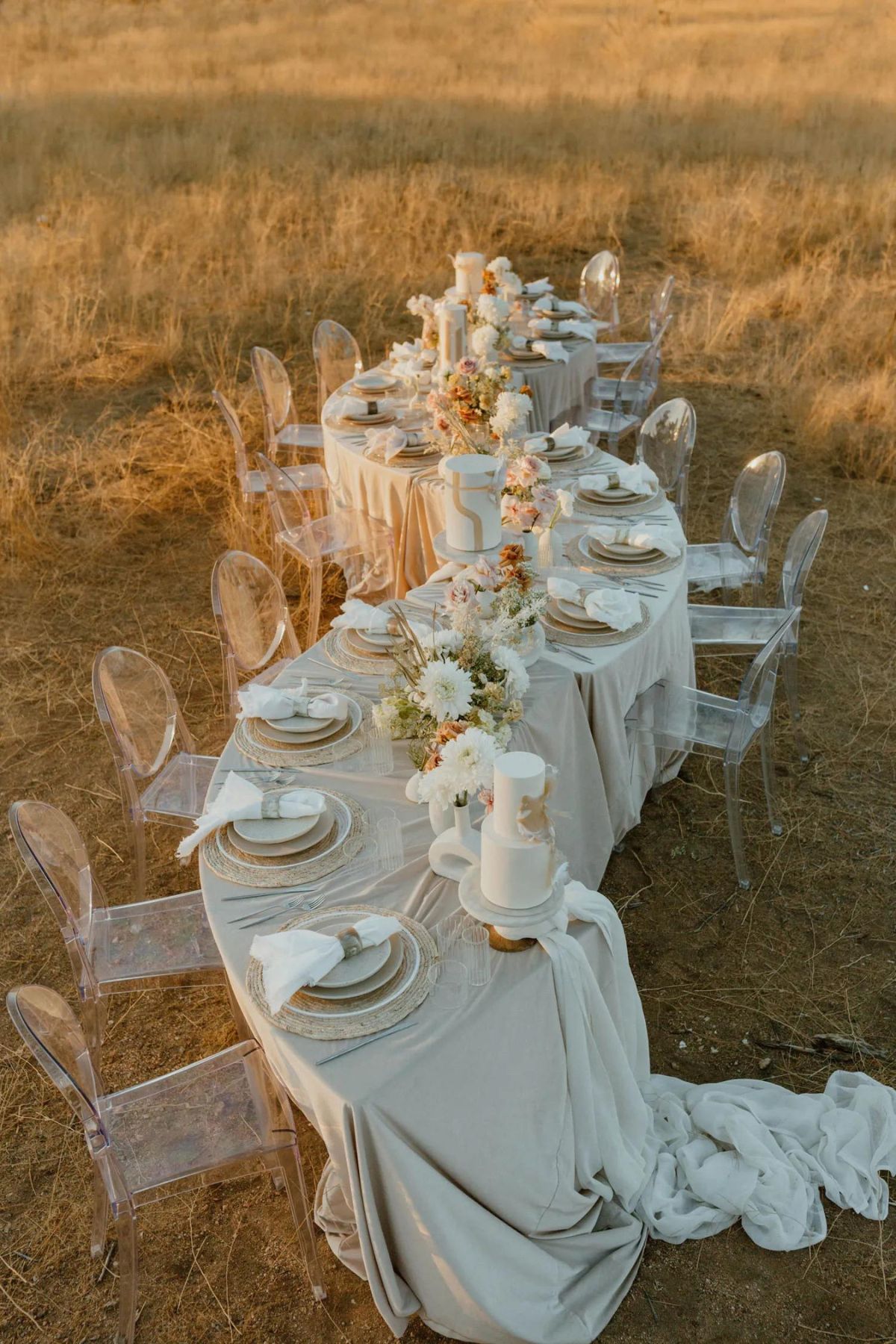 6. Standard Rectangular
If you'd like to get more people to be seated together in a group, a standard rectangular is the best option. You can easily add seatings towards the end or extend the table if you'd like to have more guests seated at the same table.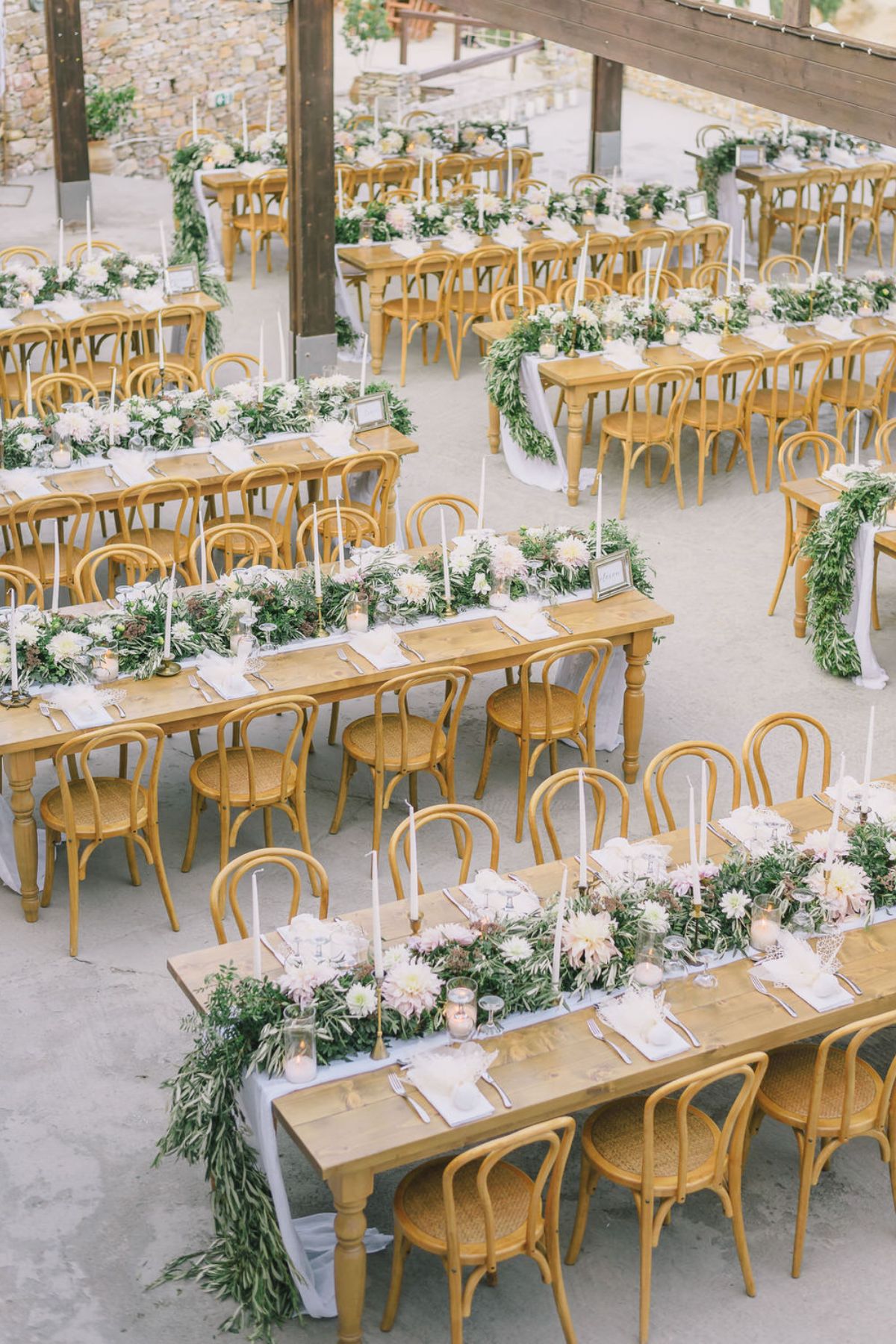 7. Square
This wedding reception seating configuration arrangement offers your guests plenty of arm room just like the round seating arrangement. This is one of the best styles for a reception arranged in the big banquet hall.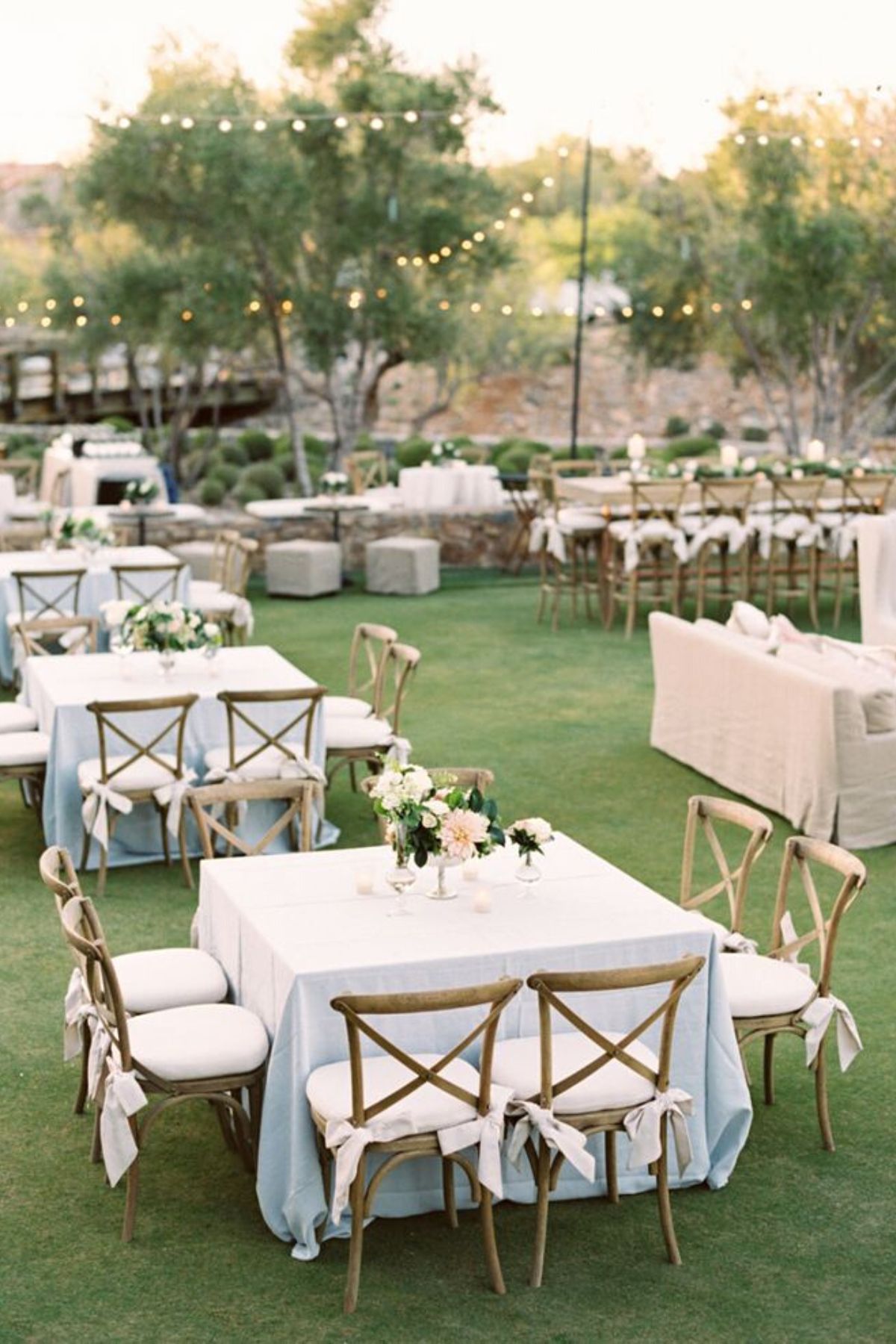 8. Lounge Seating
This seating is best if you are looking for a relaxed vibe without any formal sit-down dinner, serving mostly cocktail food. The lounge seating will create an elegant effect on your reception, and your guest will surely love to sit comfortably and share delighted moments.
You can also always mix it up with some regular seating for variation.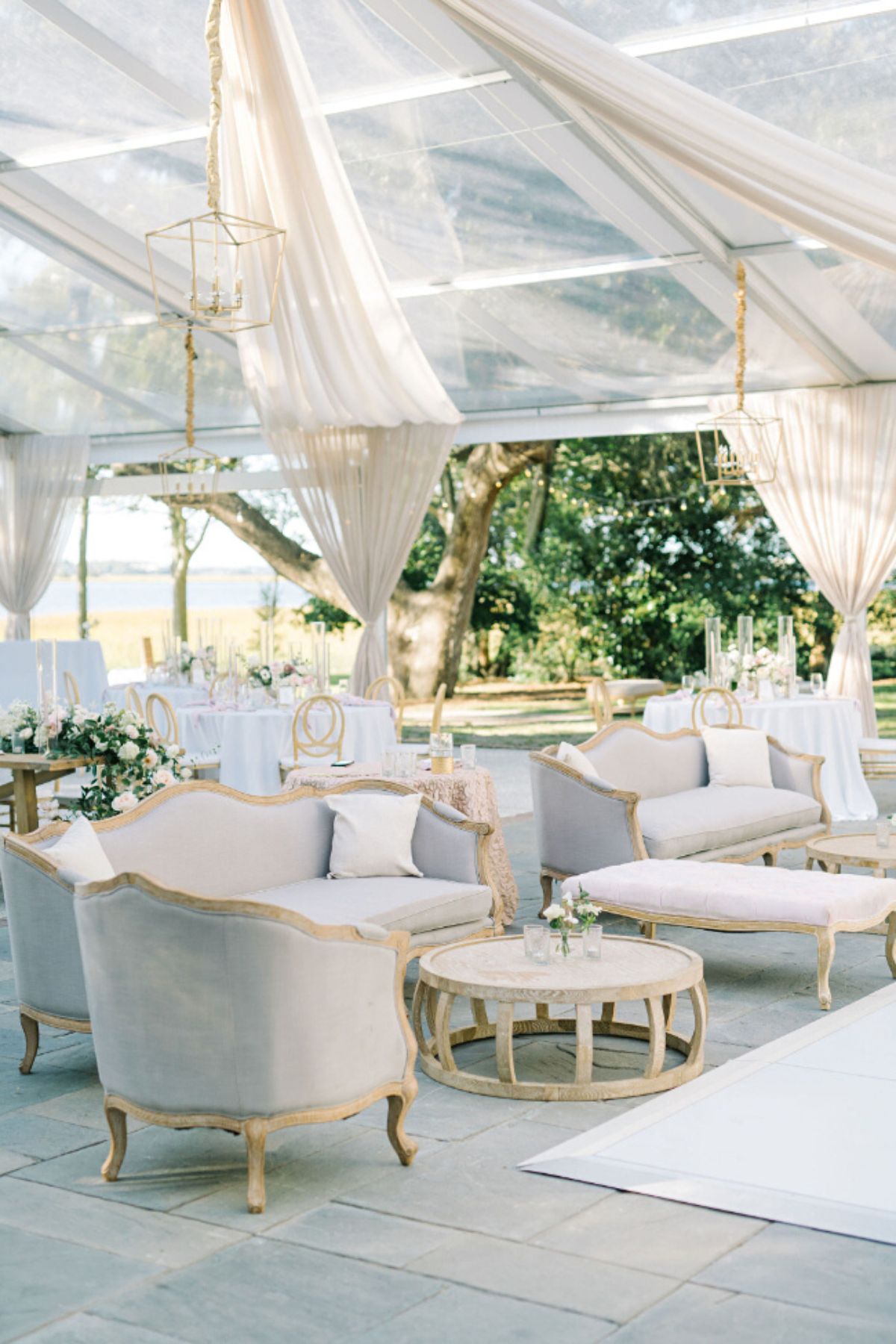 9. High tops / Bar tables
This style is perfect if you are arranging a cocktail reception. Also, the bar tables and stools are more compact than lounge furniture. Create a mix of high tops and lounge seating to cater to all your guests' comfort.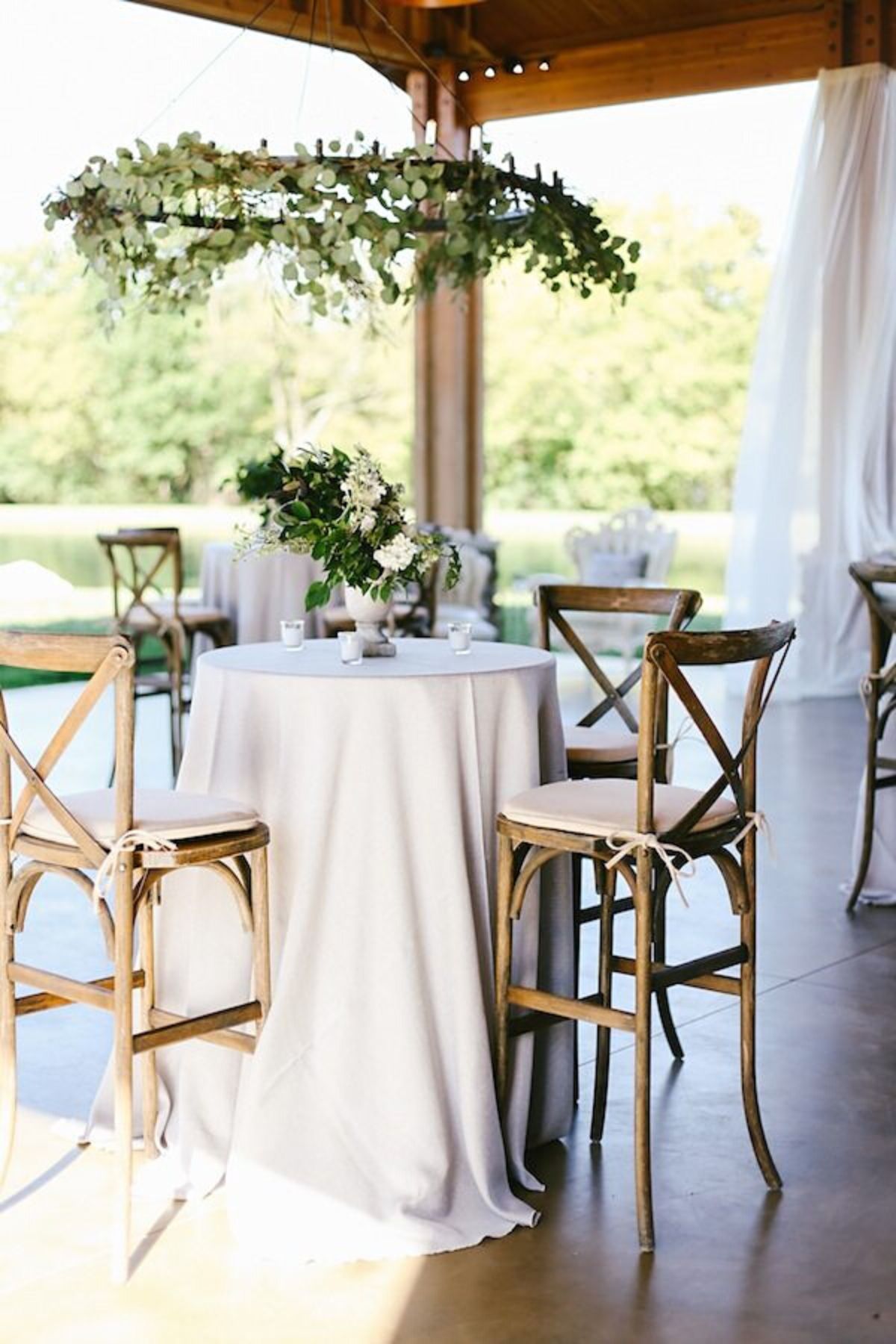 10. One long table
This configuration is especially great for maximizing your floor area, even when you have many guests on your list. Best under the stars or twinkling lights!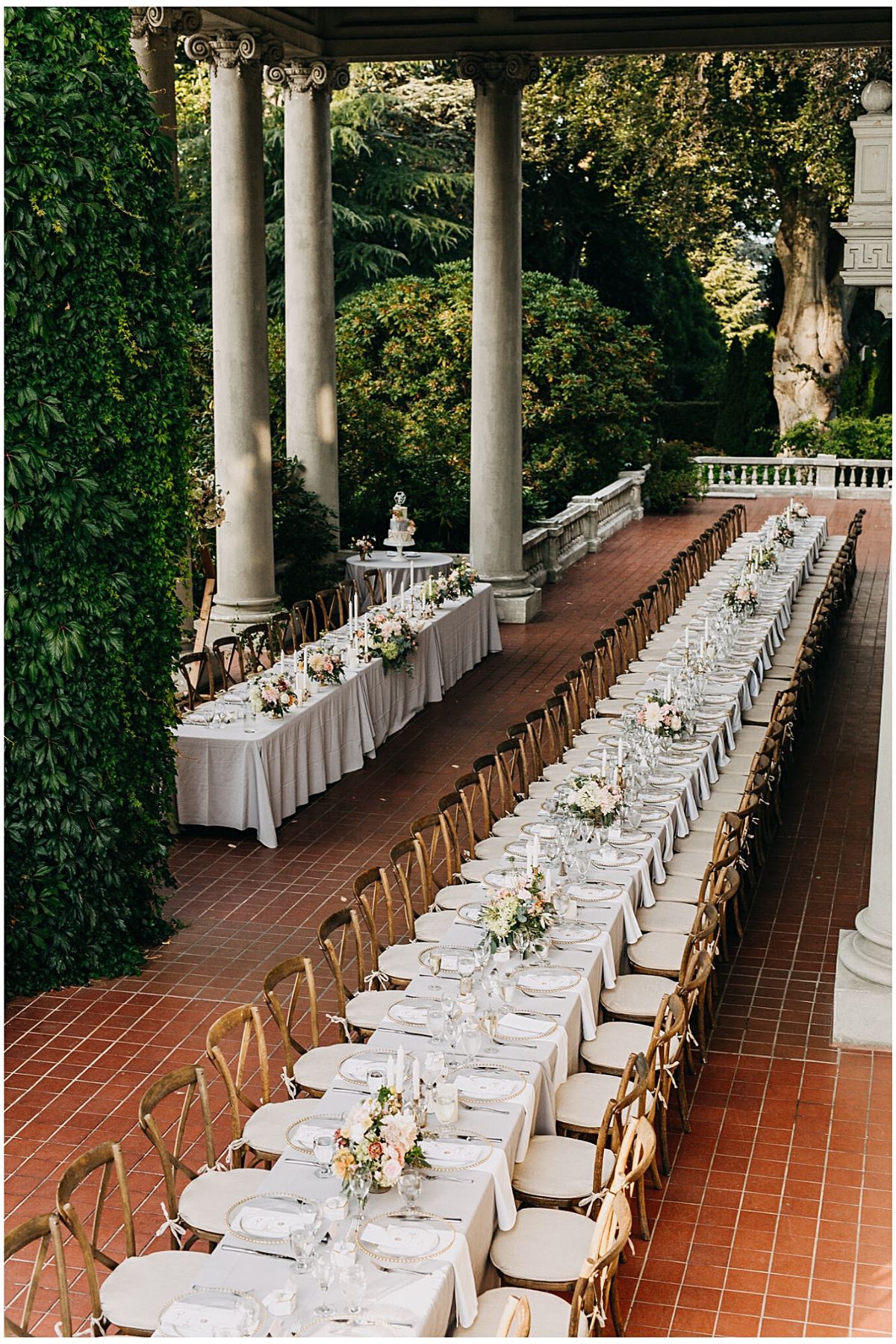 BONUS! 11. Picnic Style
Laid back and relaxed! Literally chill with your guests with this wedding reception picnic seating configuration!
HOW TO PLAN A MICRO PICNIC-STYLE WEDDING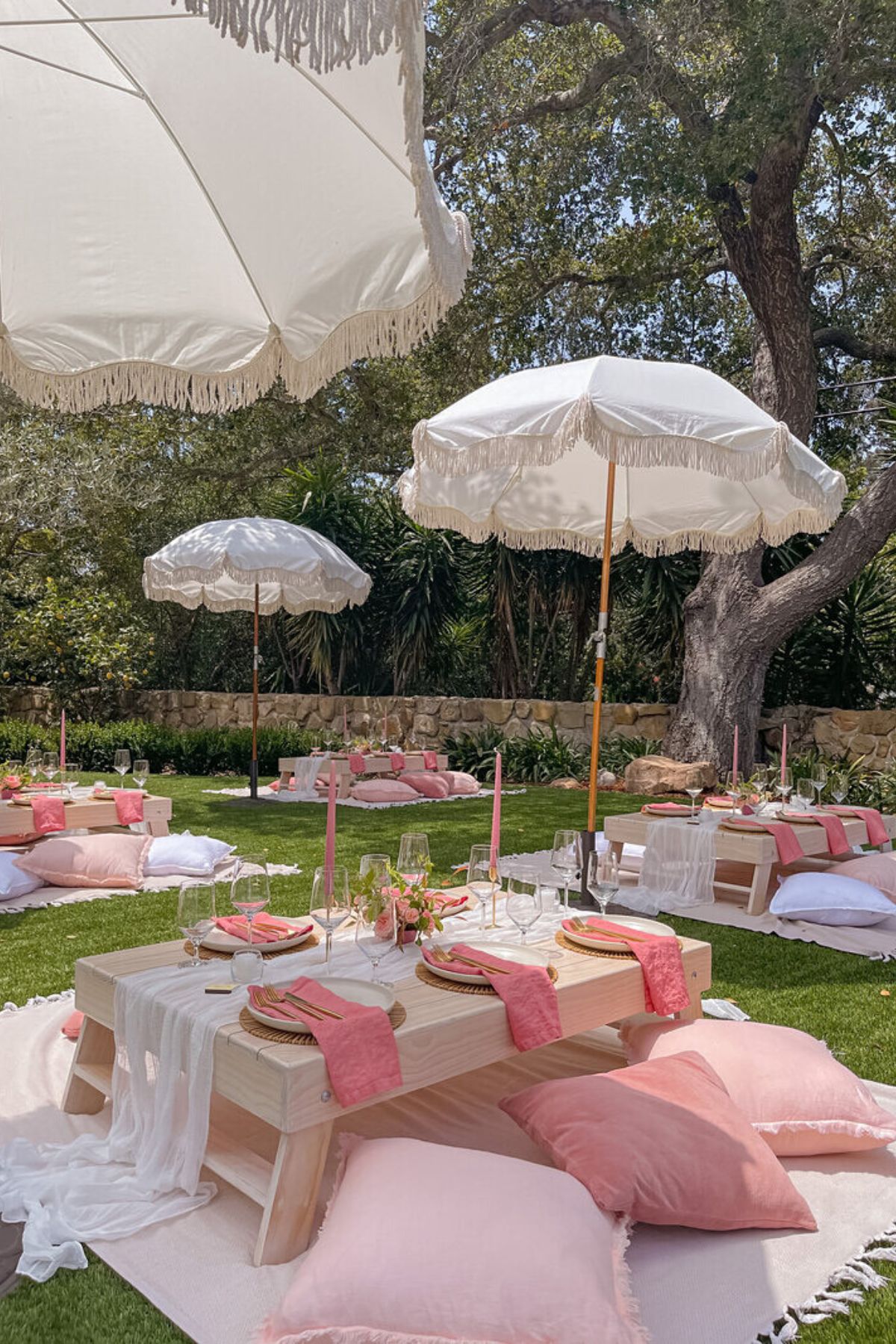 You can combine all these seating configurations for a more creative approach! It works best if you are working with a rather non-traditional floor area!
There you are! Wedding Reception Seating Layout: Top 10!