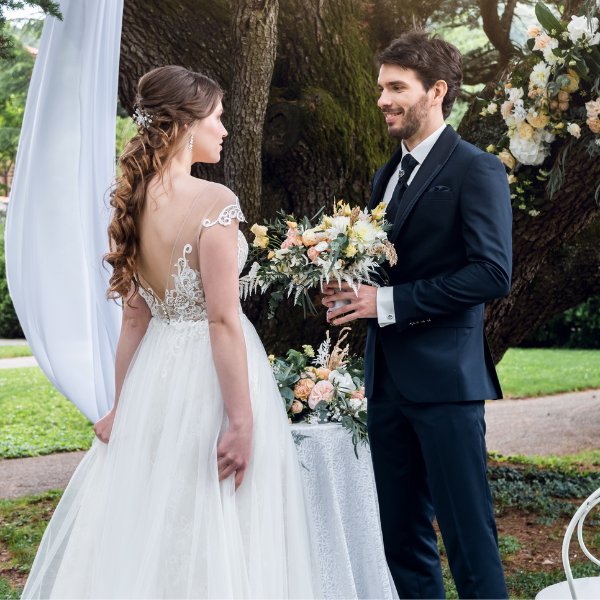 Wedding Unity Ceremony Styles. This is the part of the wedding planning journey where it will be more personal and some will say the ultimate symbolic ritual that you and your partner will do to officially "bind" the two of you together. This ritual that you choose during your wedding ceremony is the representation of your "union."
This site contains affiliate links. For more info, please see our full disclosure.
By this time, you have probably also planned around your wedding decor and flowers, music, cake, and wedding outfits. And it can be a lot to process sometimes.
Especially with the number of decisions you will and probably have already done during the duration of your wedding planning.
This is why we have created this post that contains the most popular wedding unity ceremony styles. There are many circumstances that play into deciding the type of wedding unity ceremony style to go for.
It is possible that you might have to conform to the religious or secular institution to which you will hold your wedding ceremony.
Speak to your wedding ceremony venue as to what can be possibly incorporated. It can also be a perfect opportunity to create a new tradition while also incorporating old ones.
Another great way to incorporate these styles, especially the traditional ones is to ask your elders or the ones in the families that have passed it down for centuries for insight and guidance.
If you can then incorporate your "new" tradition with those that have been passed down, ask your officiant how to integrate seamlessly.
Wedding Unity Ceremony Styles

Rose Ceremony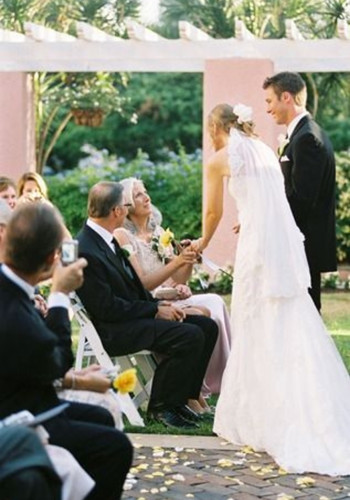 The rose ceremony usually happens at the beginning of your wedding ceremony. This is where the newlyweds-to-be offer roses to their mothers.
Along with this ceremony, they symbolize that marriage is not just the joining of two people but the joining of two families as well.
Sand Ceremony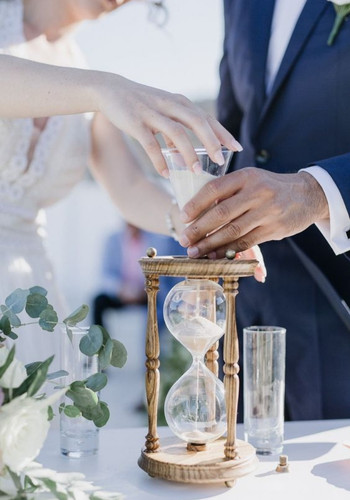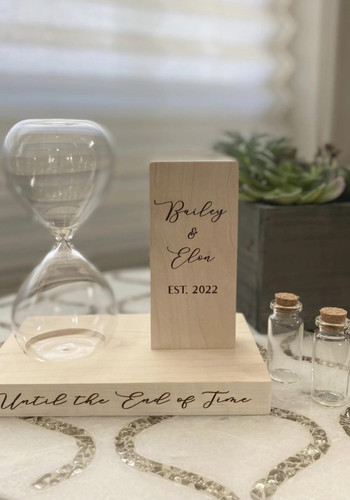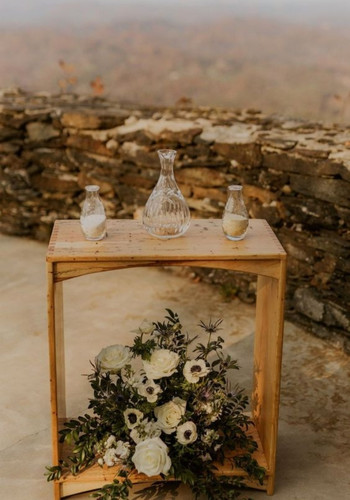 As a part of the sand ceremony, the couple pours colored sand into a vessel after exchanging their vows.
To do it, every person is provided with a sand container. In general, sand is in different containers in different colors. Sand that is poured into the third container symbolizes the lifelong union that they enter into.
Wine Ceremony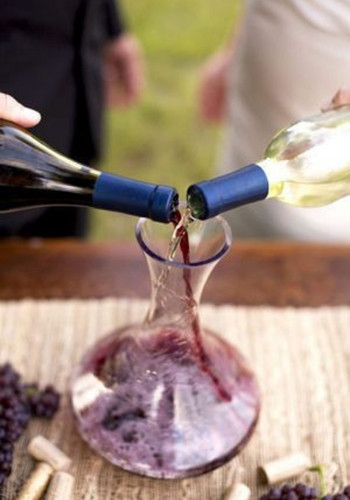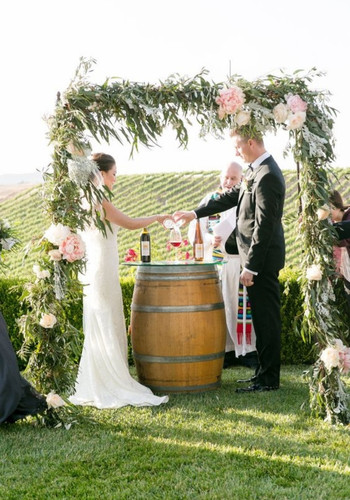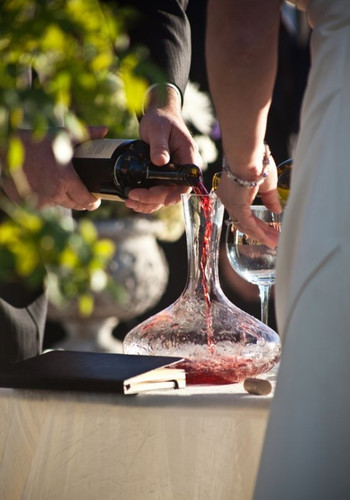 If you are a wine lover (or wanted to try something really cool!), a wine ceremony is definitely a must. This is where the newly married couple takes their wine glasses and pours them into a single glass.
Then both of them drink wine out of it. The couple gives three (or however many you'd like!) toasts while drinking wine as a part of the ceremony.
Unity Candle Ceremony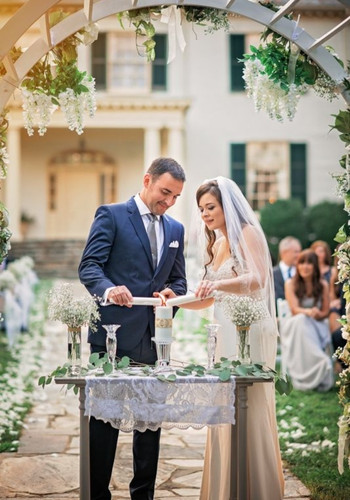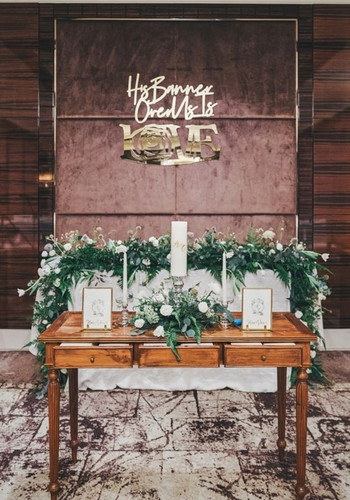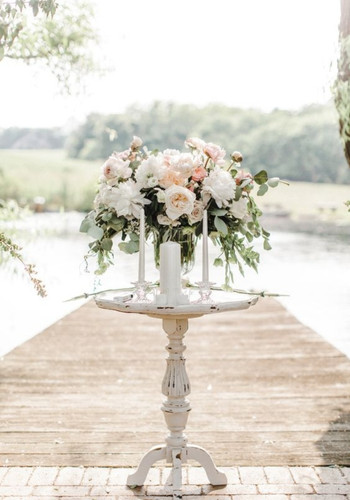 The unity candle ceremony is quite popular among couples who share a Catholic or Christian faith. During this ceremony, they use two small candles to light up one large candle. In general, these small candles are lit by the two mothers of the couple.
Then the couple goes ahead and lights the larger candle. The lit-up large candle represents the uniting of two different families.
Lasso Ceremony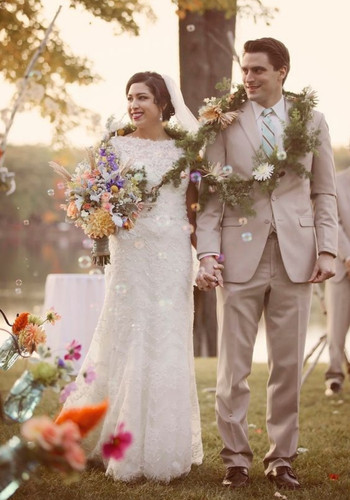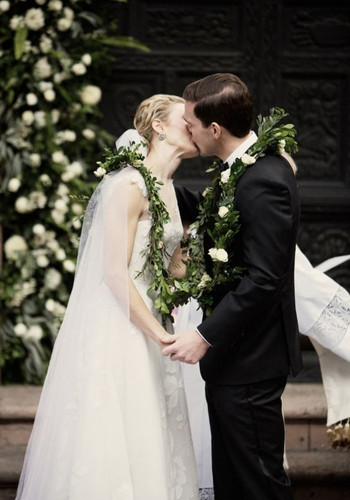 The lasso ceremony is quite popular among Spanish, Filipino, and Mexican couples. During this ceremony, they place a large rosary or floral lasso, which represents the union of the newlyweds-to-be.
After exchanging vows, the witnesses (assigned) will go ahead and place a lasso around the shoulders of the couple. During this time, the priest or officiant
This can be represented in different ways like a loop of flowers, cord, or greenery depending on your culture, religion, or sector. However, the notion of what it is representing is the same, which is the union of the couple and families.
Paint Blending (this is one of the wedding unity ceremony styles that is great to incorporate kids!)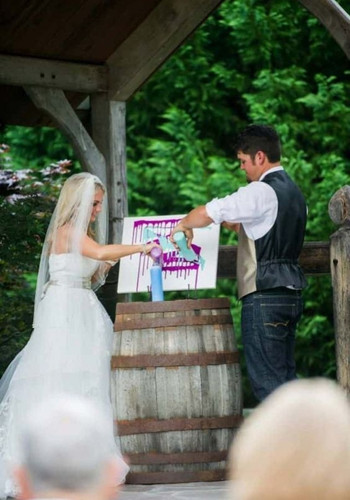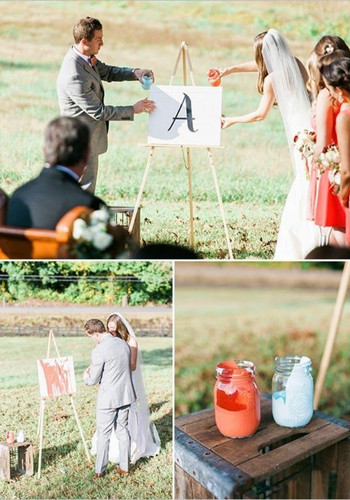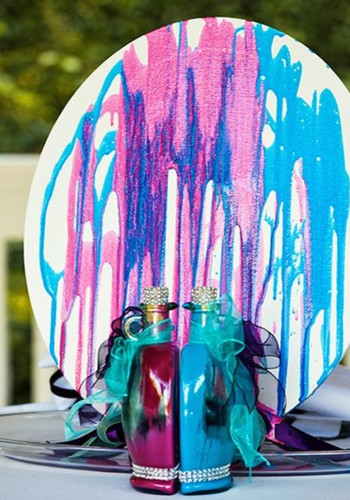 During the paint blending ceremony, the couple holds paint vessels and pours them down into the canvas. While paint runs down on the canvas, the couple blends it together. If there are kids in both families that you'd like to get involved with, this would be a perfect ceremony to have.
Depending on the kids' age, you can let them have their own paint vessels or paint brushes.
Tree Planting (this has been one of the popular wedding unity ceremony styles)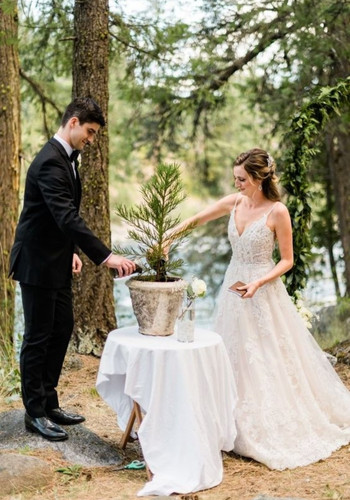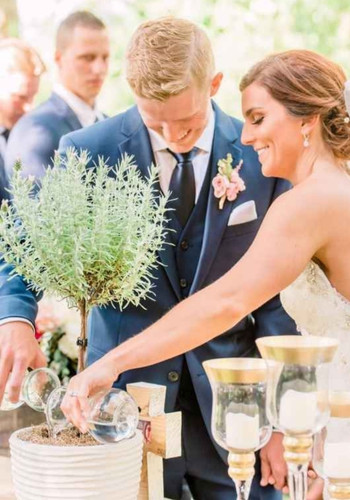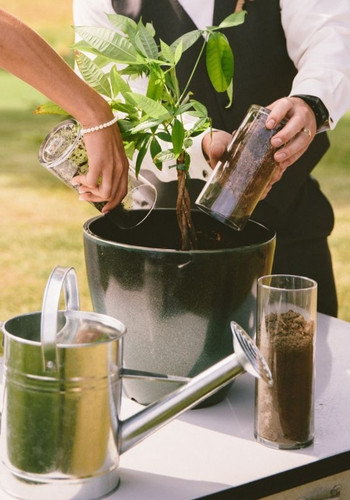 A tree planting ceremony is where the couple plants a tree together. It happens right after the vows are exchanged. In here, a young plant is selected to be planted on fertile soil. The couple considers it as a perfect starting point for the tree to grow well.
You can either choose to pour in more soil or water the plant together to signify the start of a growing union.
Hand Fasting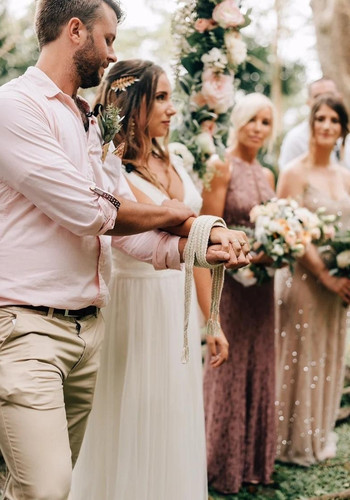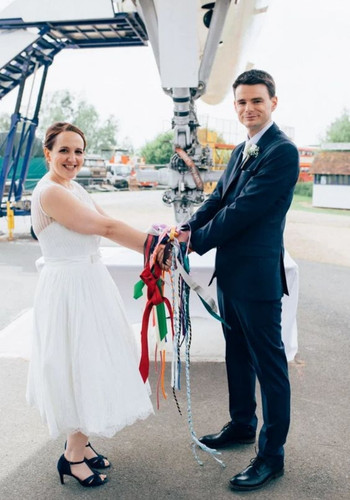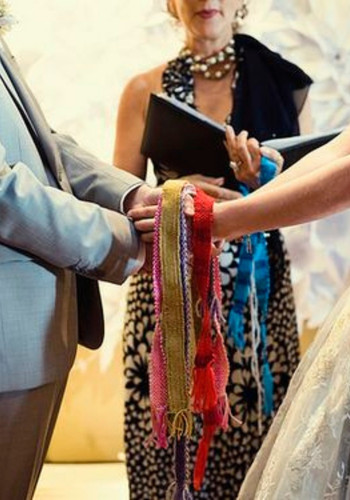 The hand-fasting ceremony usually happens as a part of the ancient Celtic tradition. This is where the couple stands face to face while keeping their hands bound to each other with a ribbon, group of ribbons, cord, or lace.
Butterfly Release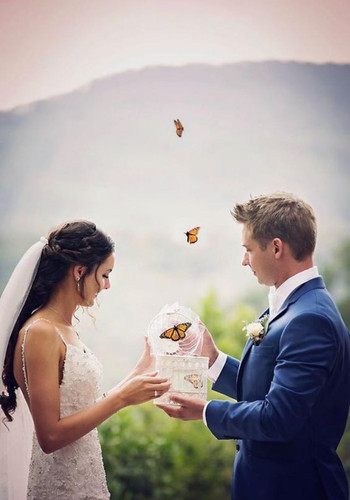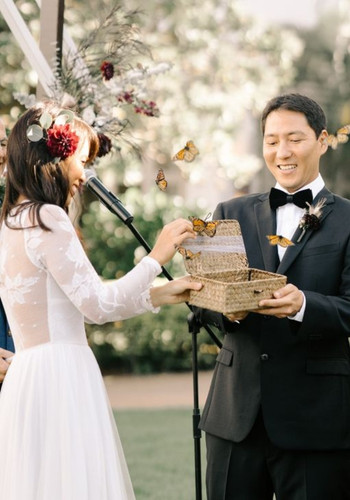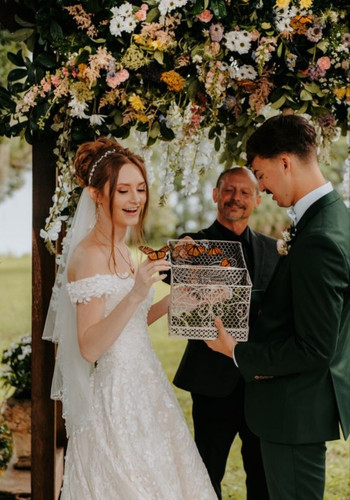 The butterfly release ceremony could highlight or represent a few different things. However, it happens when the couple tie the knot.
It is associated with beauty, hope, and love. It can also highlight the journey that the newly married couple is starting together.
Often this is done during the exchange of vows. However, this also makes for a good ceremony exit.

There you are lovelies! Wedding Unity Ceremony Styles!