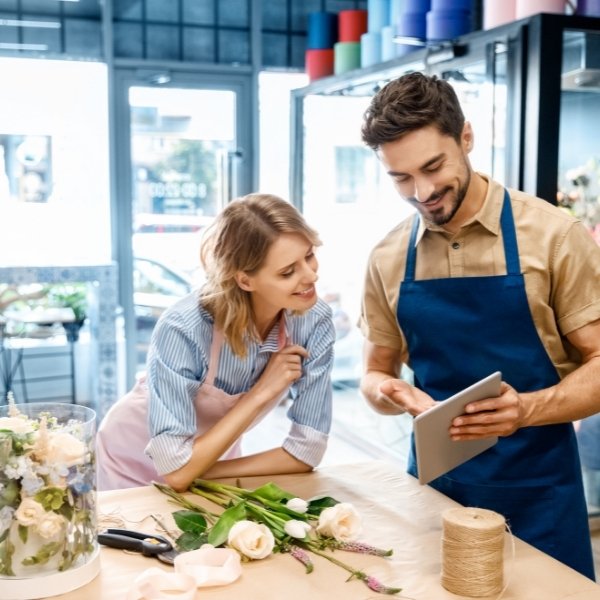 Questions To Ask Your Florist. Love the blooms! Looking for a wedding florist that will be able to execute your wedding vision? Obsessed with everything wedding flowers? Are you wondering if your wedding florist can meet your expectations and wedding budget? How will your floral arrangements look on your wedding day? Will your wedding florist's creative design inputs work with your wedding venue? Time to talk to your wedding floral designer!
Planning a wedding involves many details. You have to manage everything from the wedding dress to the wedding venue, and then there's also the food. Without guidance, it becomes tough to arrange all the wedding tasks.
Selecting a florist for your wedding is one of the vital tasks in wedding planning that need your time and attention. The time and attention needed for the design and creative discussions alone will take more than one meeting.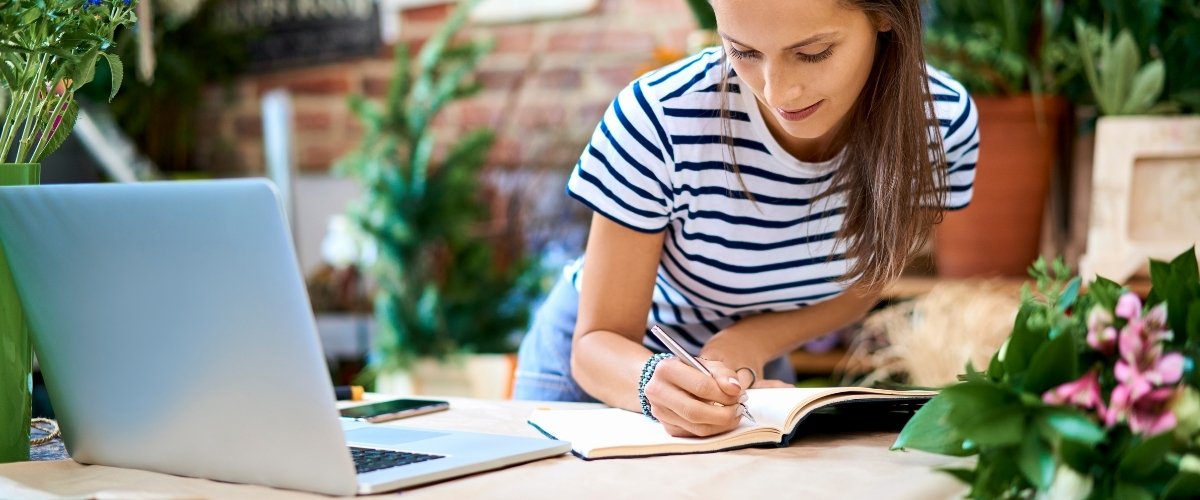 This is why researching your potential wedding florist is essential. Ask important questions. Check their website and see the designs that they have worked on.
What is their wedding style?
How long have they been in the industry?
Is there a pricing average mentioned on their site? (if there is, the easier it is for you to eliminate the ones over/under your budget!)
Do they also help you with the design process?
Are they familiar with your wedding venue?
Have they worked with a cake designer before? (if you are to coordinate colors and designs with your cake designer)
Are they able to come up with other options that can be as close to their wedding vision as possible?
Learn more about them and their personality (does it match yours?)
These questions to ask your florist are usually answered through their website, without even calling or having a consultation yet.
These are only a few things that should already be on their website. Review some of your local wedding florists' websites and decide who are the ones you would want to speak to and discuss further.
Ask around for quotes and speak to the ones that are the closest match, not just to your budget but to your design aesthetics as well. Narrowing down your options will help you beat overwhelm.
Ensure that your wedding date is available with them before booking a consultation. In addition, ask if they can pencil down the date so that you won't need to stress deciding asap. They can notify you if there is another inquiry on the same date, which will help you decide how you would like to move forward.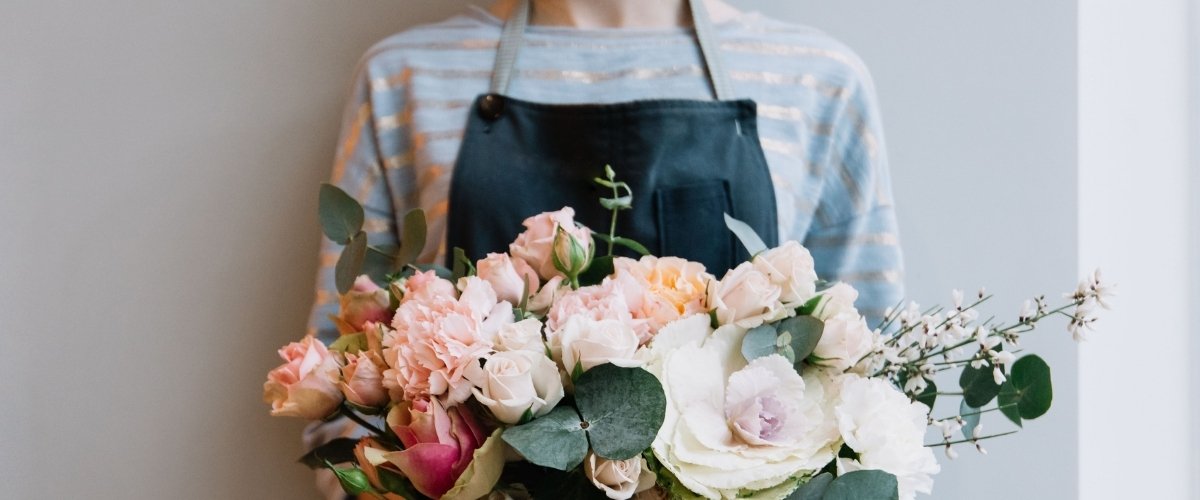 In this guide, we are sharing helpful topics that you can consider discussing when you speak to your potential wedding florist:
Questions To Ask Your Florist
How many weddings have you done that are similar to our style?
It is often advised to ask your wedding florist how long they have been in the industry. As much as this is great, it doesn't necessarily mean that they have done weddings that are close to your vision.
They might have done real weddings (and styled shoots) for 10 years but have not really focused on the style that you are going for. If that's the case, the 10 years won't be as important.
If your potential wedding florist has shown previous work that is close to your vision and style, you have a better chance of them executing to your taste and preference.
Go over the work they have done in the past that caught your eye; either from their social media or website.
Ask them about how those designs came about, and that was mostly a bride's input or had they helped to develop a better design and style.
By asking these questions, you can check if they are involved in the design process and the level of customer service they will provide.
PRO TIP: It might be great also to consider their personality. There will be most likely a lot of back and forth in the process of designing and finalizing. Working with a positive wedding florist with a great attitude will save you a lot of stress. Also, it will put you in such a good vibe!
Have you worked at our wedding venue before?
The best answer to this is, of course, yes. BUT, a wedding professional, especially a wedding florist and decorator, will always do a site visit or walk-through first with you or on their own so that they can plan better and understand the lay of the land.
It will be hard for a wedding florist to help you design without being at your venue.
The wedding venue would also prefer your wedding florist and decorator to coordinate with them before making any final plans.
To get a more accurate quote, your wedding florist and decorator should know the location, loading/tear-down, set-up restrictions, and the staff needed to execute all designs fully.
As a matter of fact, some amazing florists will work with the wedding venue to set your mock-up at the venue so that you can see how everything will come together.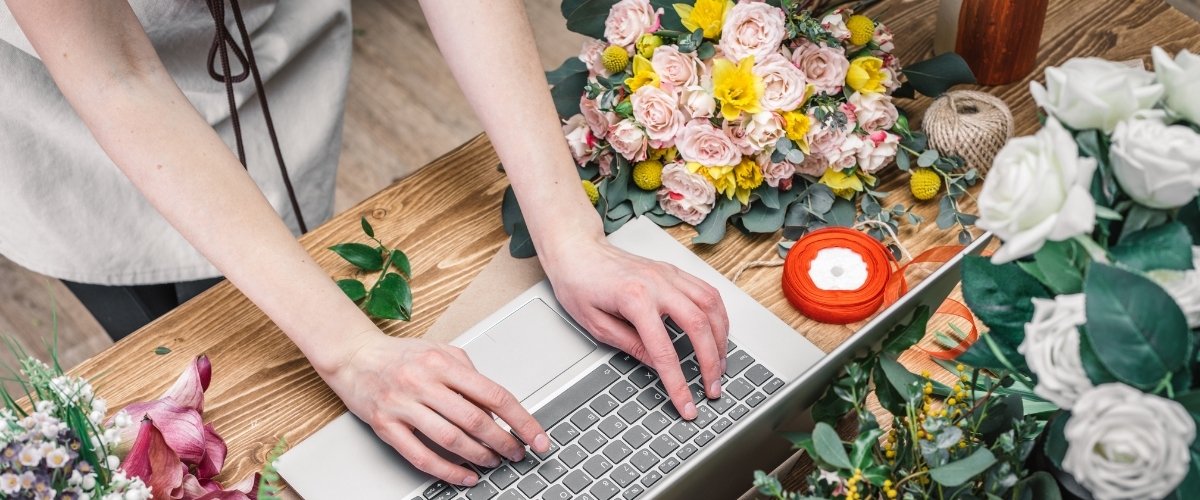 Pricing Expectations (this is one of the most important questions to ask your florist)
Although in the beginning, a quote is just an idea of the pricing. As you get into more detailed discussions and your preferred details and designs are incorporated, it is only expected that the price will increase.
This is, more than anything, one of the most important questions to ask your florist.
Note that your potential wedding florist does not intend to lure you in for a meeting by giving a lower quote and then increasing it after the meeting.
The lower initial quote is most likely based on the inspirational photos you shared in your initial inquiry. As you discuss more design details and share your wedding timeline with them, the prices will definitely increase.
Here are a few things to ask your potential wedding florist to include in your quote, so you have a better pricing idea:
Floral arrangement pricing
Labor charges
Set-up charges
Tear-down charges
Delivery charges (to getting ready)
Transfer charges (from ceremony to reception)
Logistics details
Payment Schedule (instalments and deadlines)
Suppose you can provide the location and timings on your initial inquiry; the better. For example, the bridal bouquets are being delivered to a different location from the boutonnieres, but at the same time frame. This means there might be an extra charge since that will be 2 separate deliveries and most likely by 2 different people.
Your wedding florist should also help you manage these types of things to help your cost down.
Should you make any changes to designs or timings, it will incur charges. If there are other charges that you might expect to come up with, ask them to add them to a separate quote so you have an idea of what might come.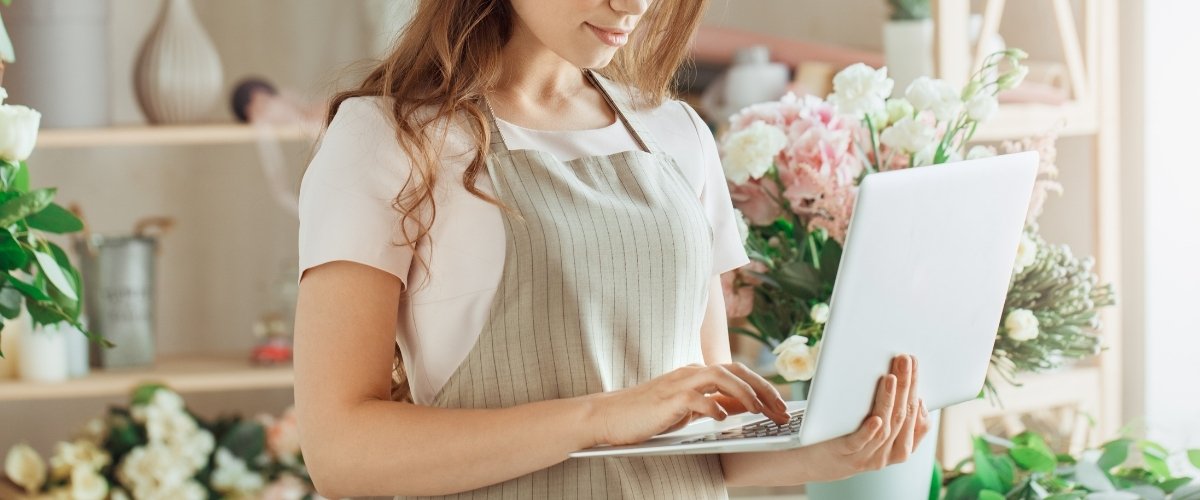 Design Options
Will your wedding florist be able to develop creative ideas and design alternatives that will be as close to your vision as possible? Especially if you are almost already maxing out your wedding floral budget?
An amazing wedding florist will help you come up with design options that will cater more to your budget. One of the questions to ask your florist is, can they help us creatively navigate our designs and make them more wedding budget-friendly?
This is a good time to evaluate if you would want to save a lot of money and go more for a lower-end florist. Or would you want to invest in a higher-end florist helping you design, provides great customer service, and will make your visions a reality?
Everything comes with a cost. Even if you were to save some money, the cost is there will be compromises. It is up to you to decide what works for you best.
There are also pre-arranged wedding floral designs that you might want to consider if you are looking for already designed wedding floral arrangements that you can set up yourself.
Full Circle
Another one of the top questions to ask your florist is, are they able to provide other products like fabrics, vases, linens, backdrops, lighting, etc.?
Most wedding florists can. However, those who do not do it directly will have close relationships with other wedding vendors, most likely because they have worked with them before.
Working with wedding vendors who have experience in designing and executing together will be a big advantage. This means they are self-sufficient, and you won't need to do much babysitting and checking in. Since they clearly know what they are doing and have a great collaborative relationship.
Suppose you can work with wedding vendors that refer to each other, the better. The design and collaborative process between vendors is valuable. So valuable that it will help your wedding come together more beautifully than expected.
There you are! Questions To Ask Your Florist!