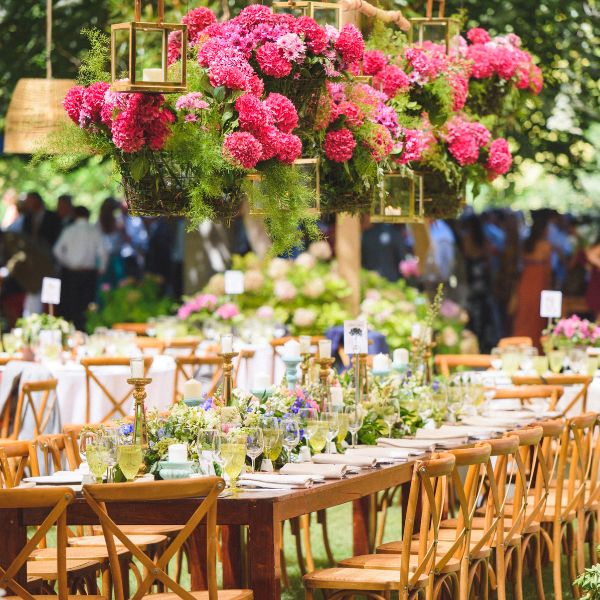 Easy Wedding Color Combos – other than the blush pink and white (although we love that too)! Pink? Beige? Grey? Looking for ideas for the perfect color palette? A modern color scheme? Wondering what are color combinations that are easy to pull off? Ideas that can be budget-friendly to execute? In this guide, we are sharing wedding color combinations that you'll love!
Deciding on the perfect color pallet for your big day is a big decision to make. Blush pink, white, and gold is a trendy choices for their beauty and elegance. Whether you are looking for popular wedding colors, summer wedding colors, winter wedding colors, or even wedding color trends, this list will give you enough choices to consider.
Today, we share our top 14 other combos that will also give you that gorgeous classic and modern feel!
Don't get confused by the various suggestions, and do what makes you happy and empowered. You may tangle your thoughts a lot while making a final decision about your color scheme.
Not to worry, here are some easy and beautiful color combinations that you can choose from to match your style!
Easy Wedding Color Combos: Top 14
1. Burgundy, Greenery, and Beige
Burgundy is a classic shade used for weddings since forever. It goes well in every season, and something about it looks so beautiful and regal. Lush greeneries give it depth. To take it to another level and brighten it, add beige, ivory, or white!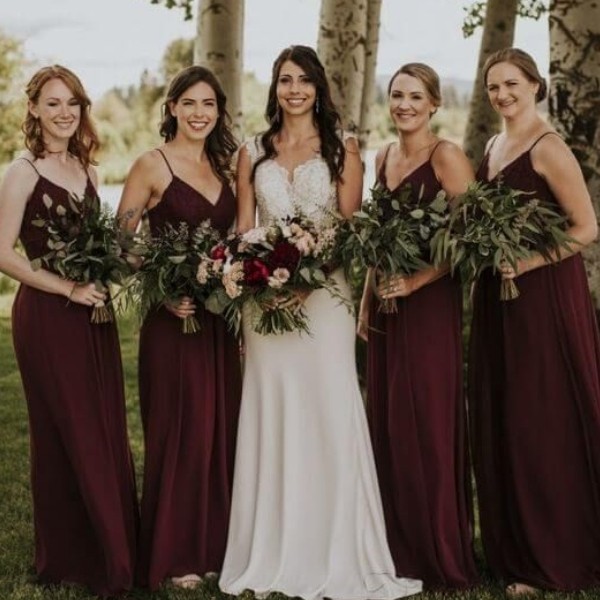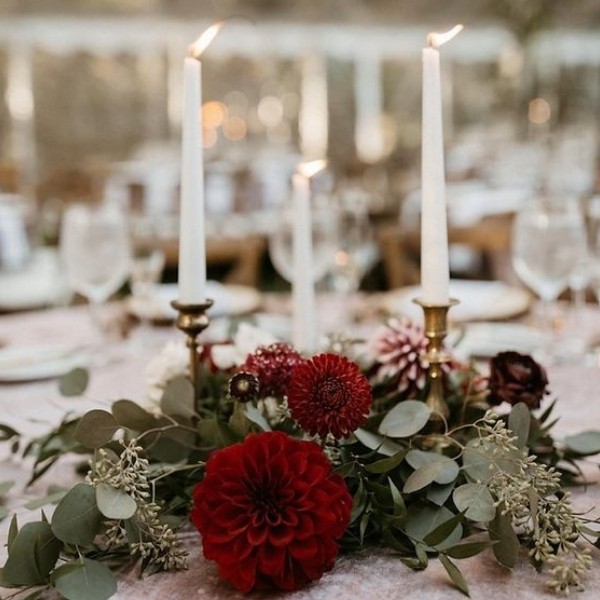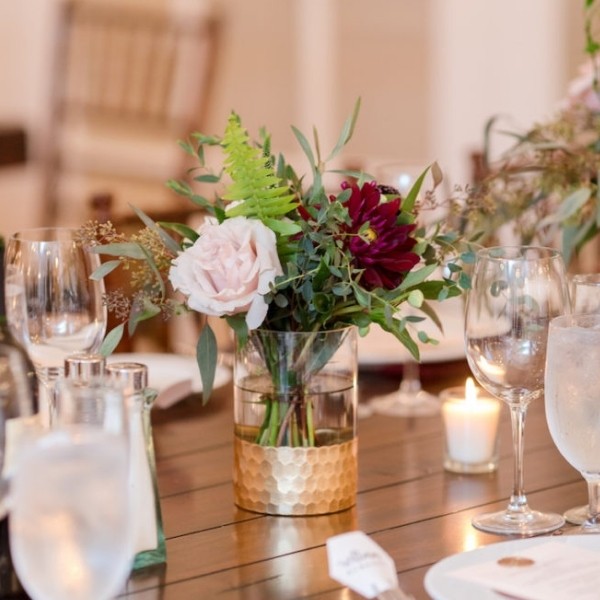 2. Sage Green (one of our fave easy wedding color combos!)
Looking for something serene and classic? Sage green is a combination of gray and green colors, which gives a pastel, classy finish. This well-crafted color gives off a really refreshing and relaxing tone to your wedding and makes it look beautiful and close to nature.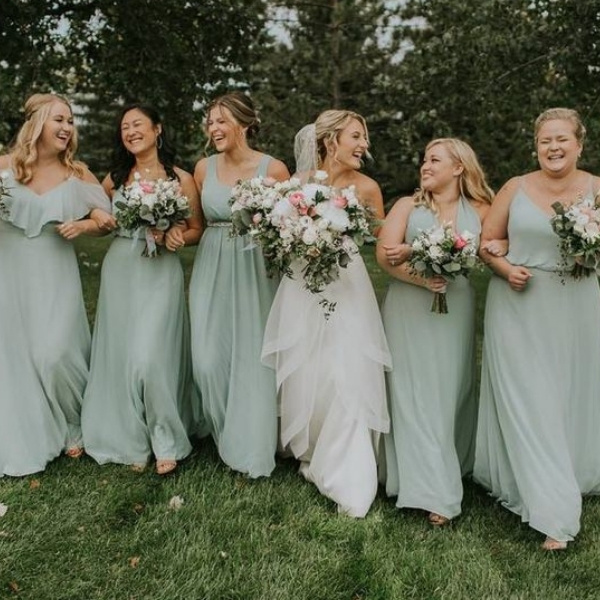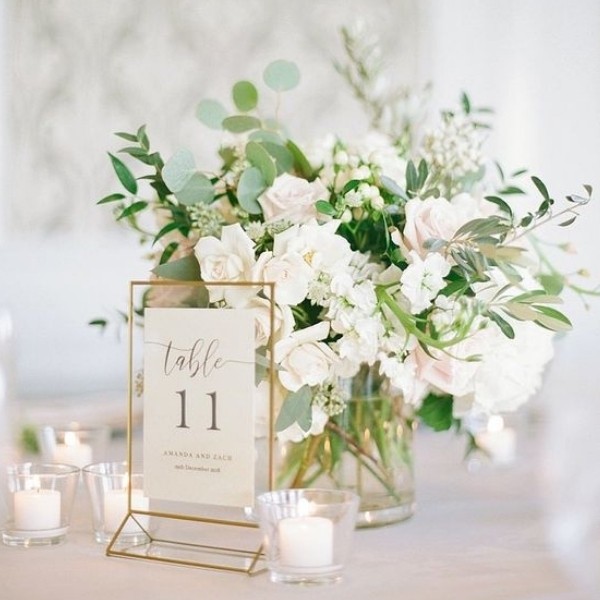 3. Magenta Beauty
Here comes the bright magenta look for all the pink lovers in the town. It looks vibrant and makes your wedding theme a really funky and joyful one. The addition of greeneries and white flowers into the shades of pink makes it refreshing.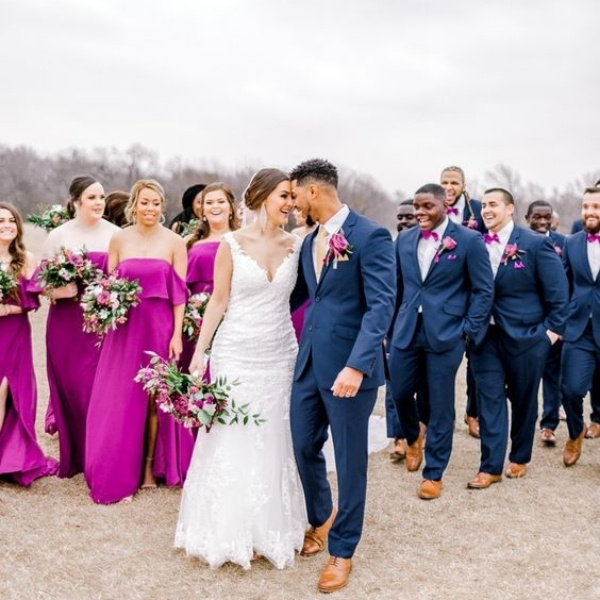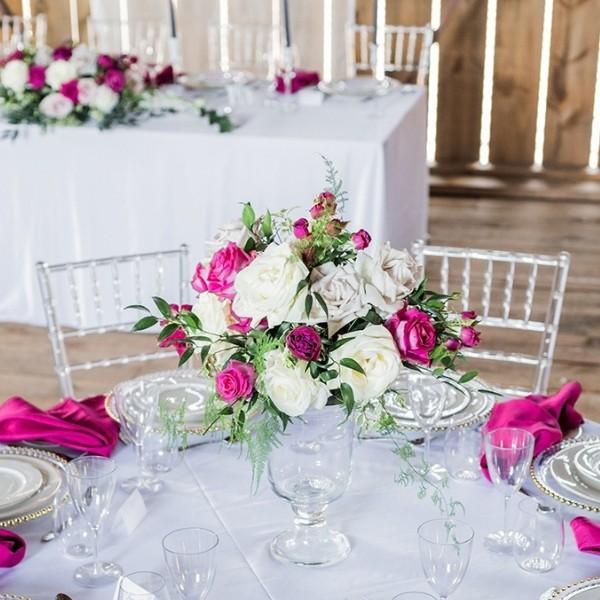 4. Shades of Purple/Violet
Purple is one of the most popular and one of the most-liked colors in the world. It gives a classy vibe. When paired with gray, its effect is neutralized, and a perfect balance of colors is achieved. It is one of the best shades for those who love darker shades of color.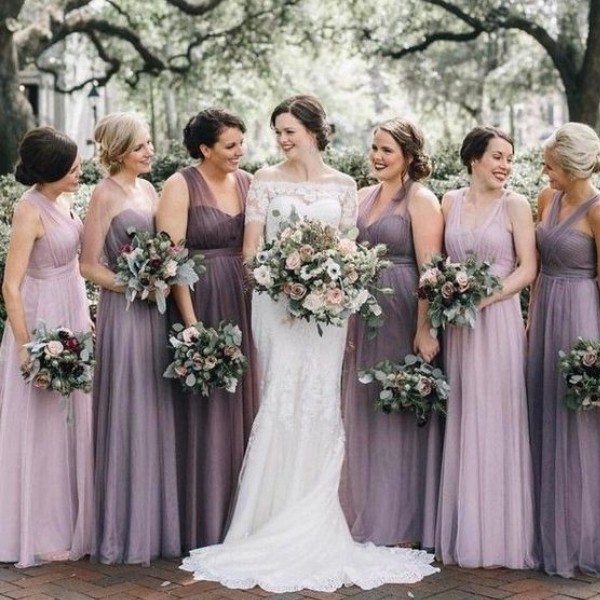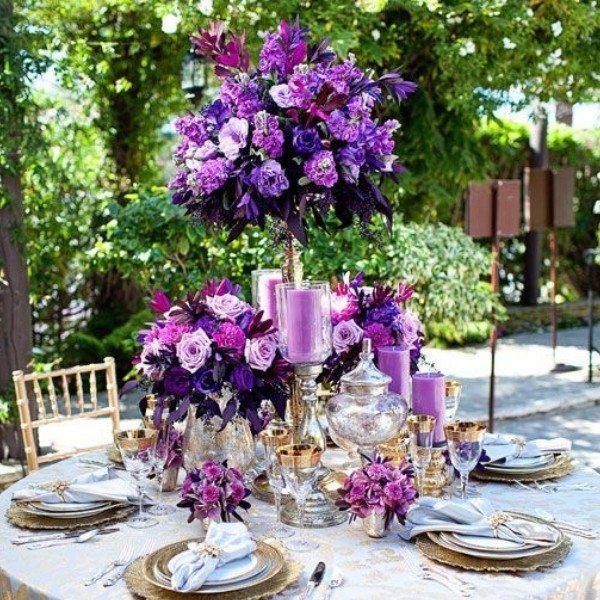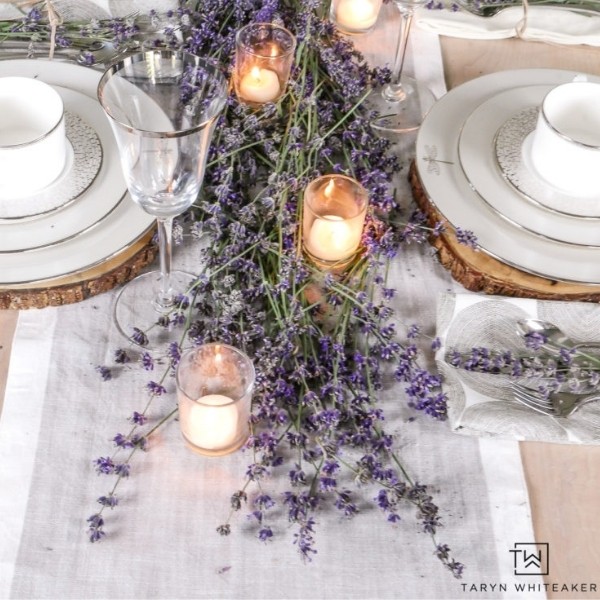 5. Emerald and Champagne (hints of burgundy)
These bright and majestic shades lift the energy of the observers to the next level. They complement each other very well. The presence of champagne color gives a soft touch to the overall theme.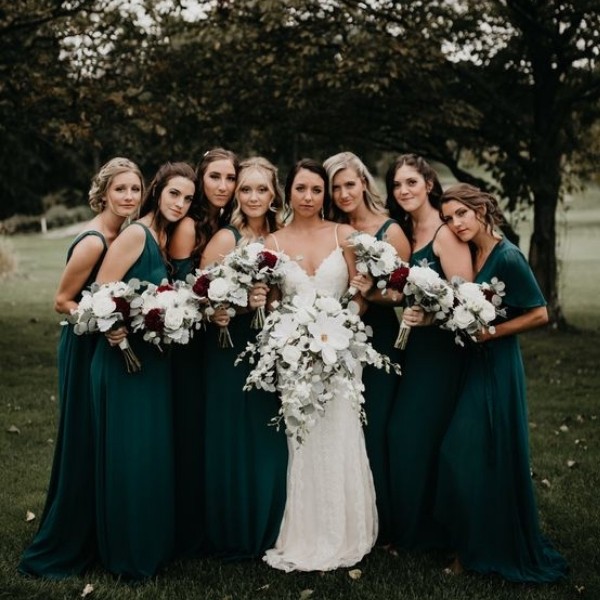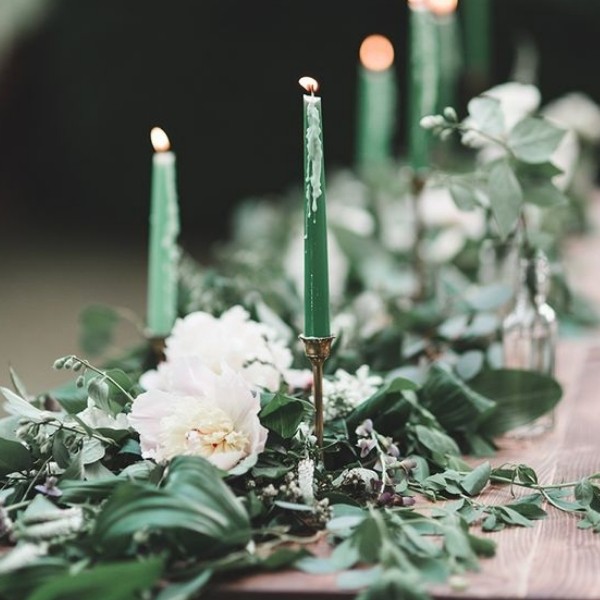 6. Beige and Cream (one of our fave easy wedding color combos!)
A wedding staple, a forever classic. They give a magical, calm, and soft vibe to the event and give a neat, sophisticated feel to your wedding.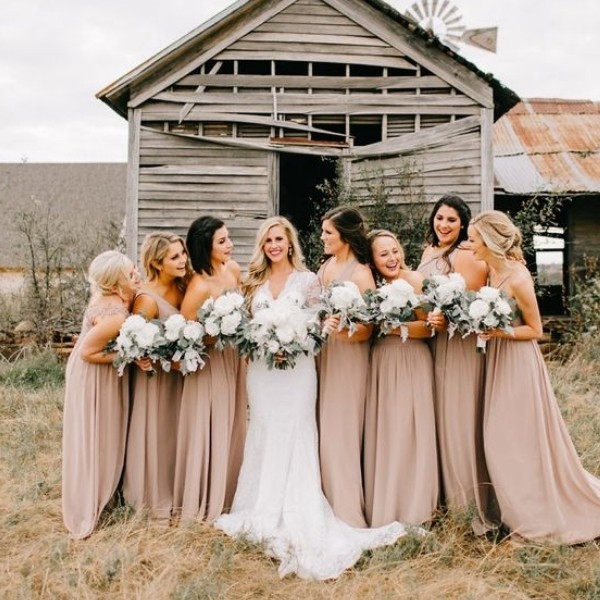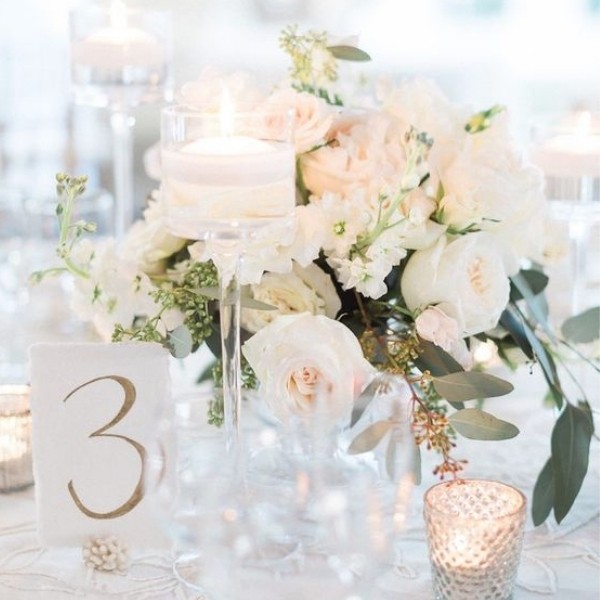 7. Gold, Beige, and White
The gold color is associated with royalty. Combining gold with beige gives a really exquisite finish and enhances the aura of the place. Definitely one of the most romantic and elegant themes!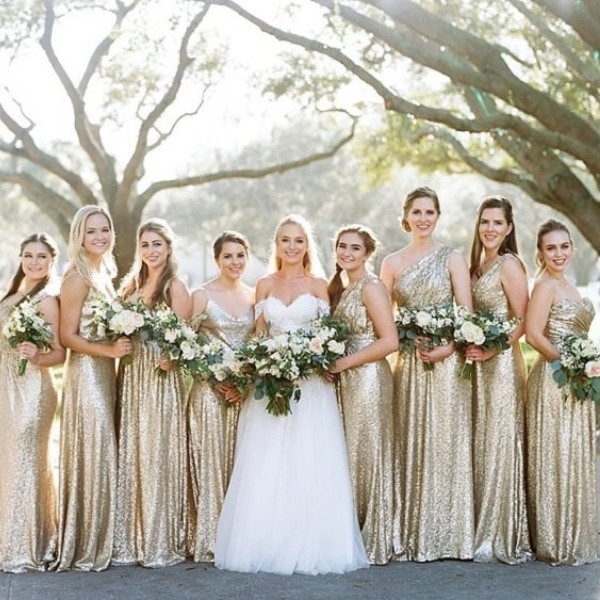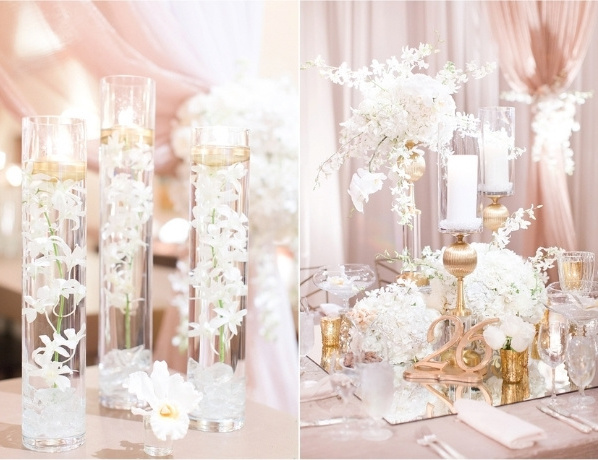 8. Black and White
Black and white are the oldest yet striking and surprisingly pretty color combinations. The love for black can never get old and out of fashion. It is the most wearable favorite color of everyone since forever. Combining black with white gives a vintage look that looks perfect and attractive. They're a great modern and elegant combo that will always be loved!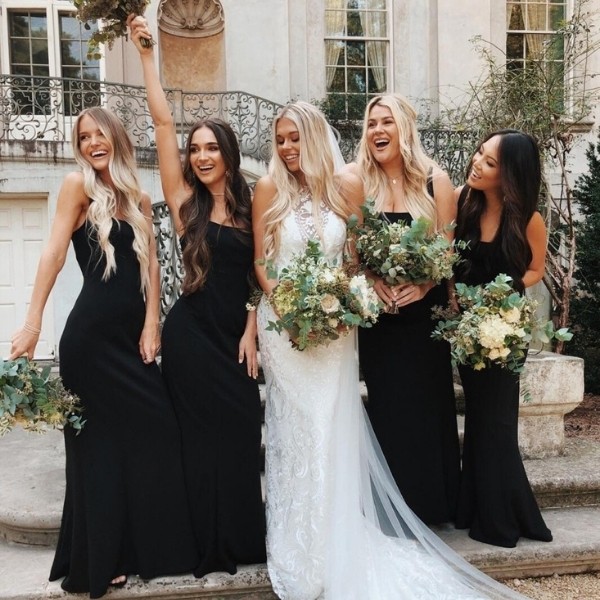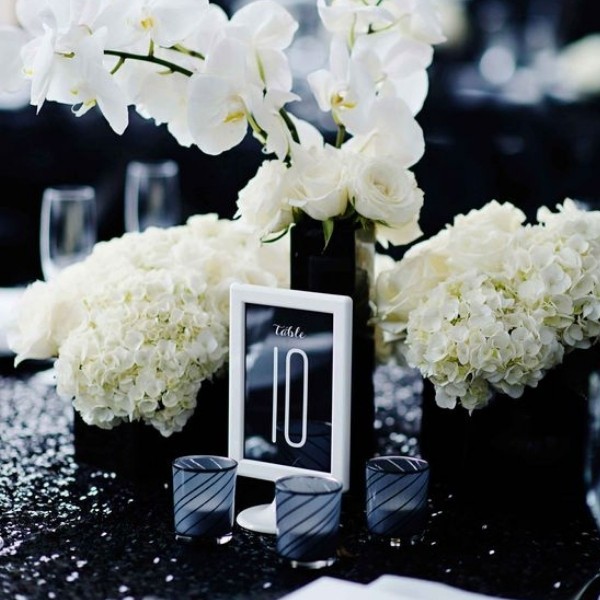 HOW TO PLAN A MICRO PICNIC-STYLE WEDDING
9. Black, White, Green, and Gold
Combining black and white with gold and green makes it look more trendy and fresh. This wedding theme is one of the most modern wedding themes and is the best to amaze your guests with a mix of vintage and elegant vibes.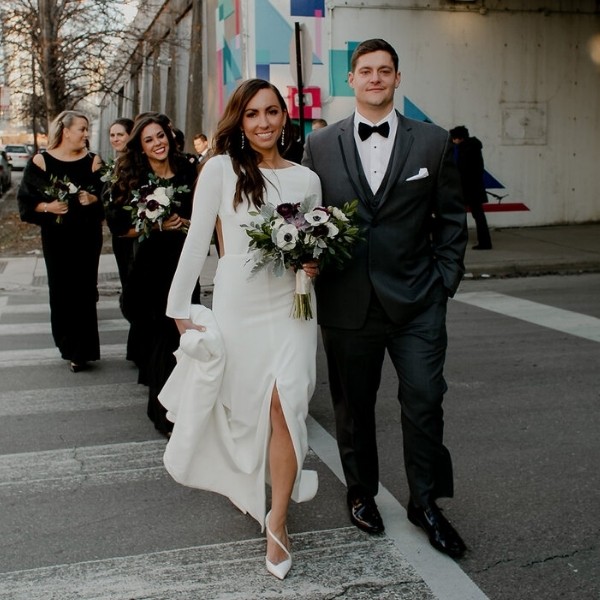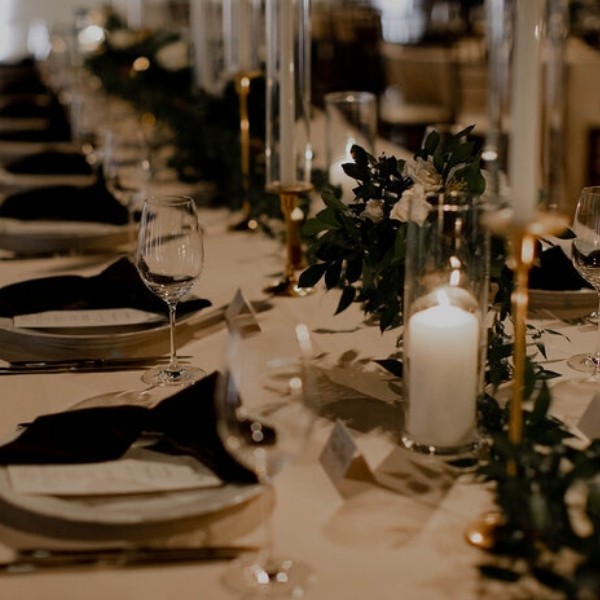 WEDDING HACKS THAT WILL SAVE YOU MONEY: TOP 30
10. Yellow, Green, and White
Yellow wedding themes work well in summer and spring. They give a sunny and revitalizing vibe. Combing yellow with white and green brings out all the colors and adds beauty to your wedding.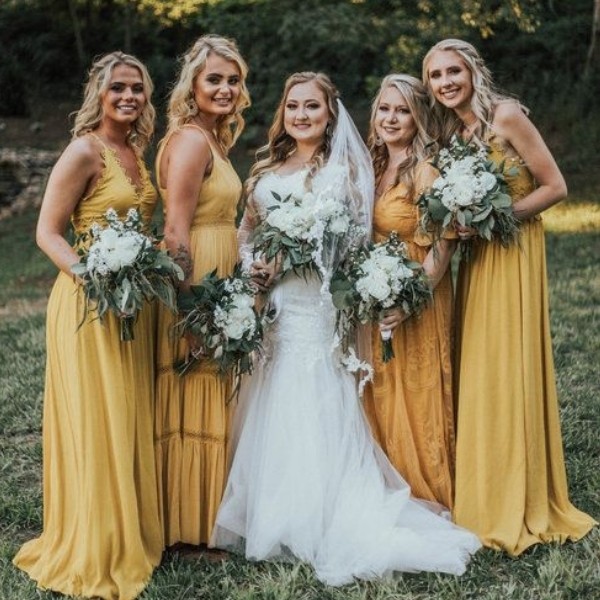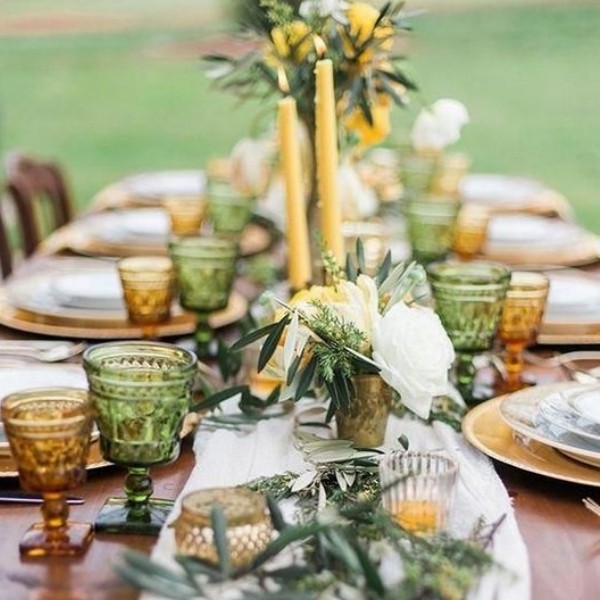 11. Powder Blue and White
Powder blue is essentially pastel blue, a soft sweet shade of blue. The sophistication and softness it brings mean you can play around to make it glam by adding gold details or mixing wooden elements to make it rustic.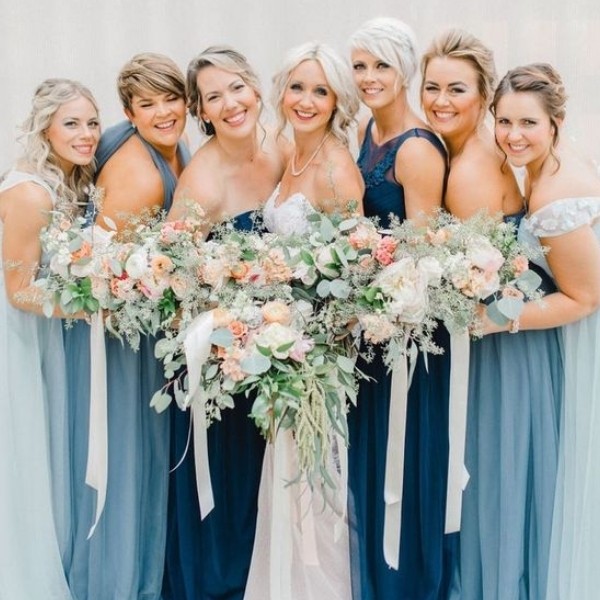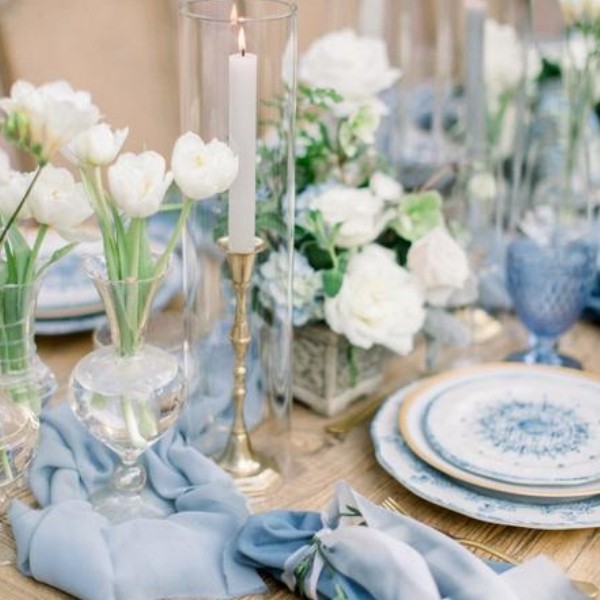 12. The Mixed Pastel
While pastel shades are really in fashion and are mostly used in a single shade or two mixed together, a mix of four to five pastel shades can also give a sophisticated and soft, calming vibe.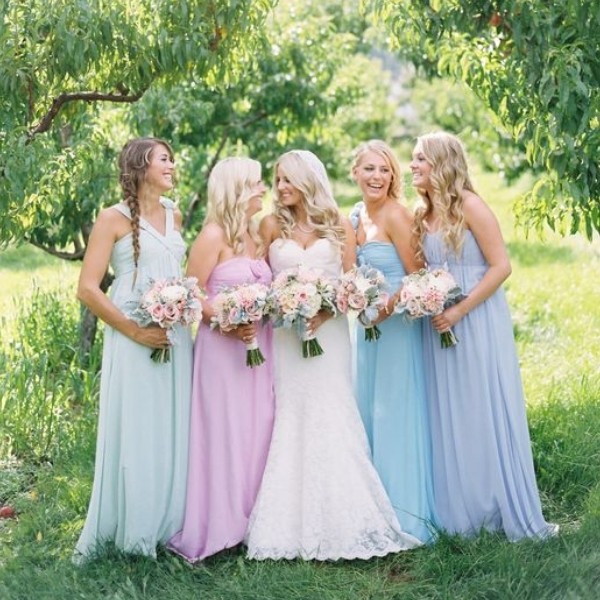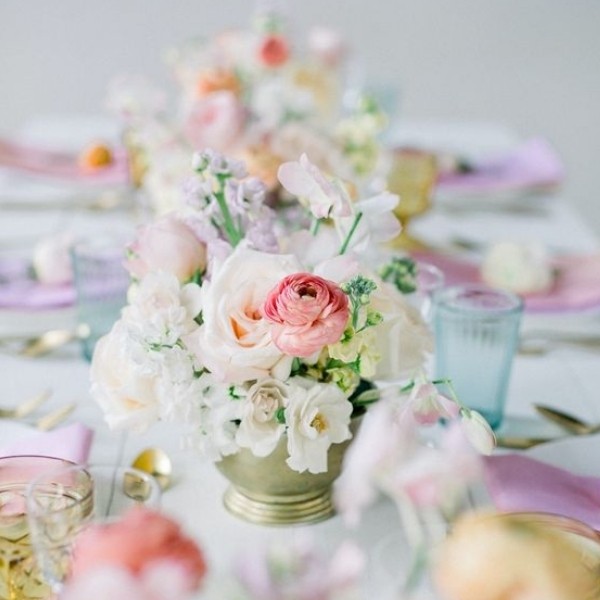 13. Soft Grey, white, and greenery
Similar to soft blue, soft grey has a more subdued shade. It is very minimalistic and modern, yet it can be a very garden-y vibe when you add greenery and white elements.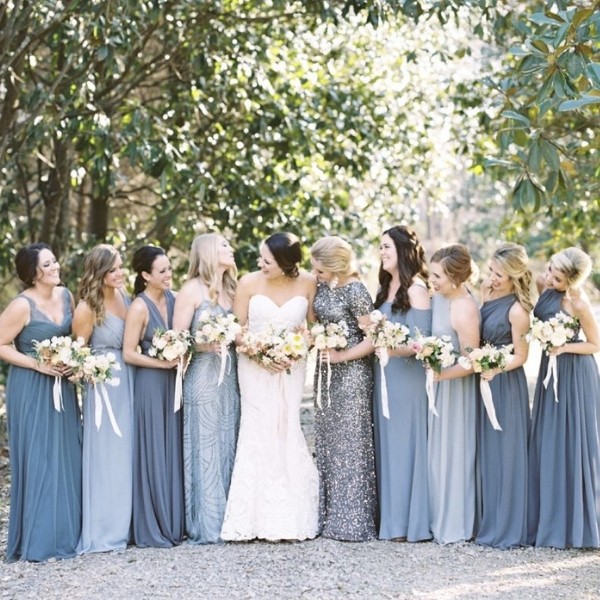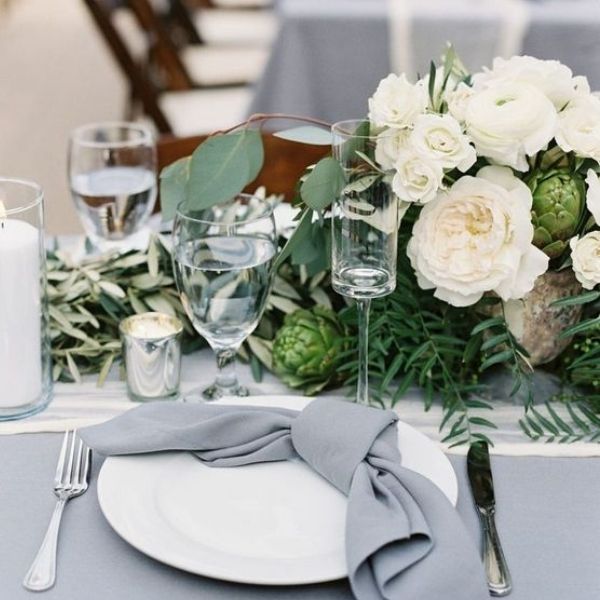 WHY YOU SHOULD HAVE AN INTIMATE OR A MICRO WEDDING EVEN WHEN THERE IS NO PANDEMIC
14. Rose Gold Vibe
The last easy wedding color combo is Rose Gold. This is a great variation to the gold and white combo. Rose gold is one of the most trending colors for the past few years. It is a shade of pink, which is the color of love and romance. It has a new-world romance feeling to it, which we love!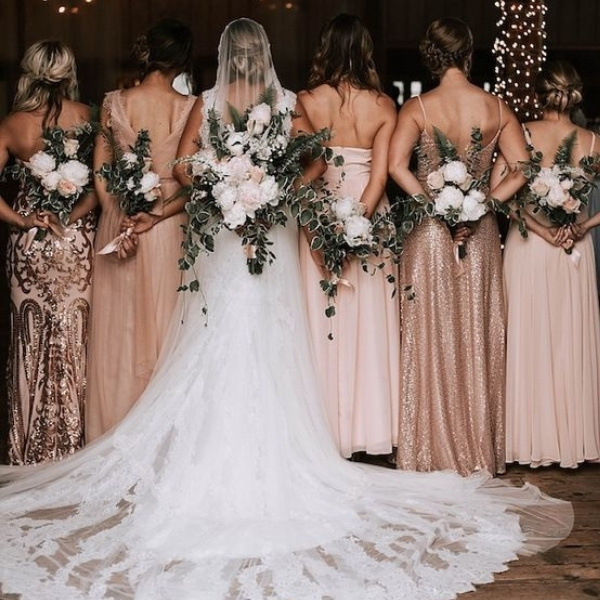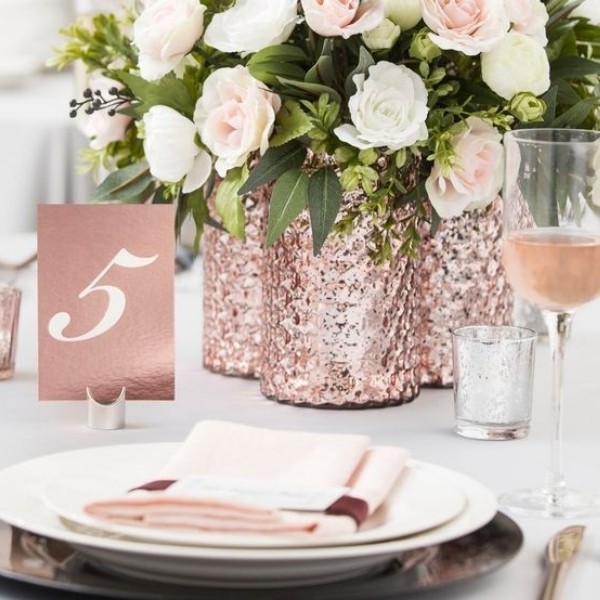 There you are! Easy Wedding Color Combos: Top 14!