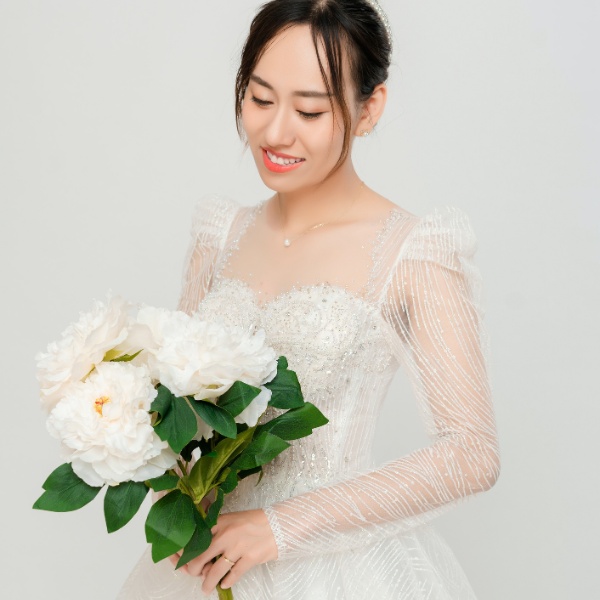 Wedding Fake Flower Arrangements DIY. Not tacky AT-ALL! How to make classy fake or artificial or silk flower arrangements and make them look less tacky! Planning to use silk flower arrangements for your wedding or event? It can get tricky, doesn't it? Because we don't want to make it look tacky! Whether you are planning for using these as wedding centerpieces or wedding bouquets, these tips will help you make them look as real as possible!
This site contains affiliate links. For more info, please see our full disclosure. This post has Amazon links and as an Amazon Associate, Wedding Planning Resources earns from qualifying purchases.
It is a hard judgment call to pick fake flowers over real flowers, since depending on what type/style you pick, fake flowers might end up more expensive. But longevity-wise, artificial flowers always win (obviously!)
But it doesn't always have to be expensive. If you are into DIY-ing and are creatively into crafts, then this post will help you out!
** SIDE NOTE: Before committing to a DIY project, it's important that you evaluate what's on your plate and estimate how much time it will take you to complete a task.
By the same token, also consider "phantom costs" associated with DIY projects like supplies. packaging, storing, transportation, and most importantly, being open to mistakes and re-doing things, which means you might need to re-purchase things to start over.
Wedding Fake Flower Arrangements DIY: Classy Fake Flower Arrangements: How to make it less tacky!
Let's start with some tips you can use for your fake flower arrangements; they can be for your wedding, event, celebration, or even your home! Great for a backyard wedding as well!
If you do not have time to read through all of them right now, you can also watch it later on our YouTube for a more visual guide!
Let's go over these points in detail!

Avoid Greeneries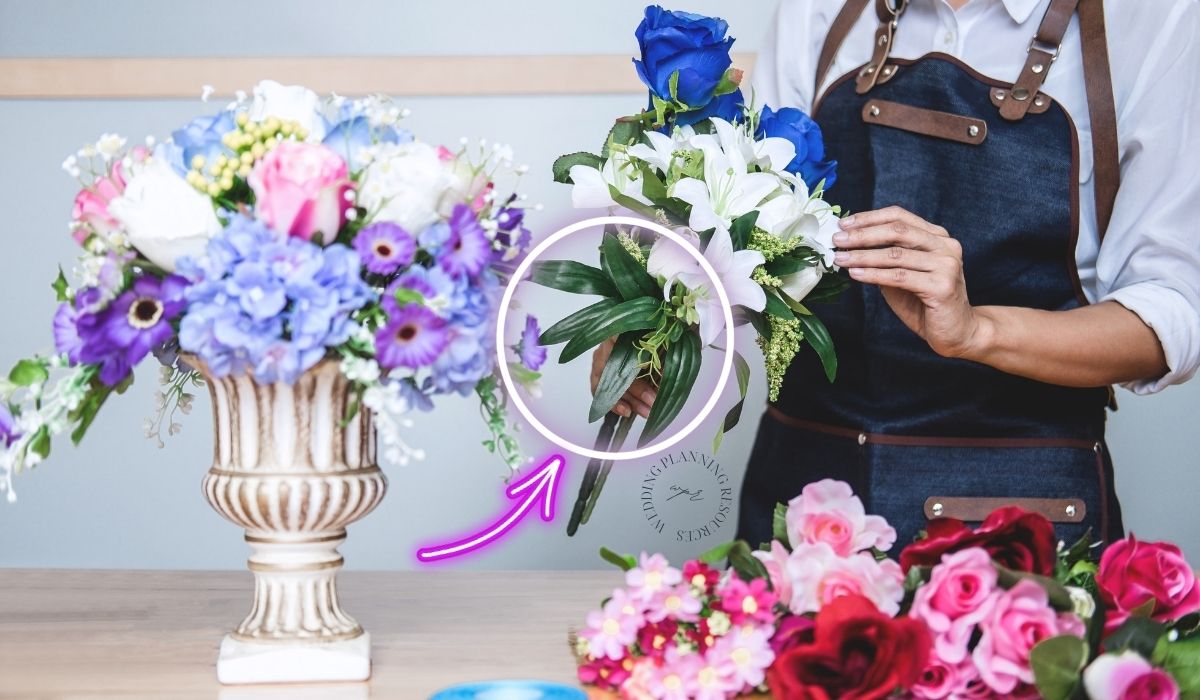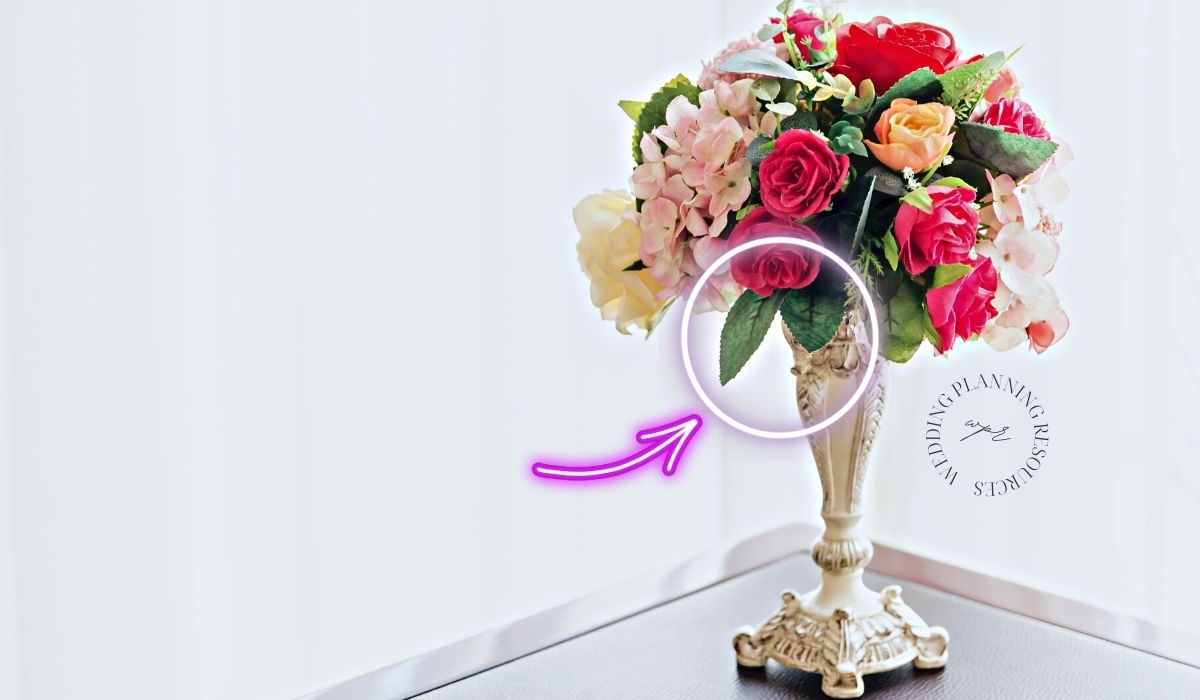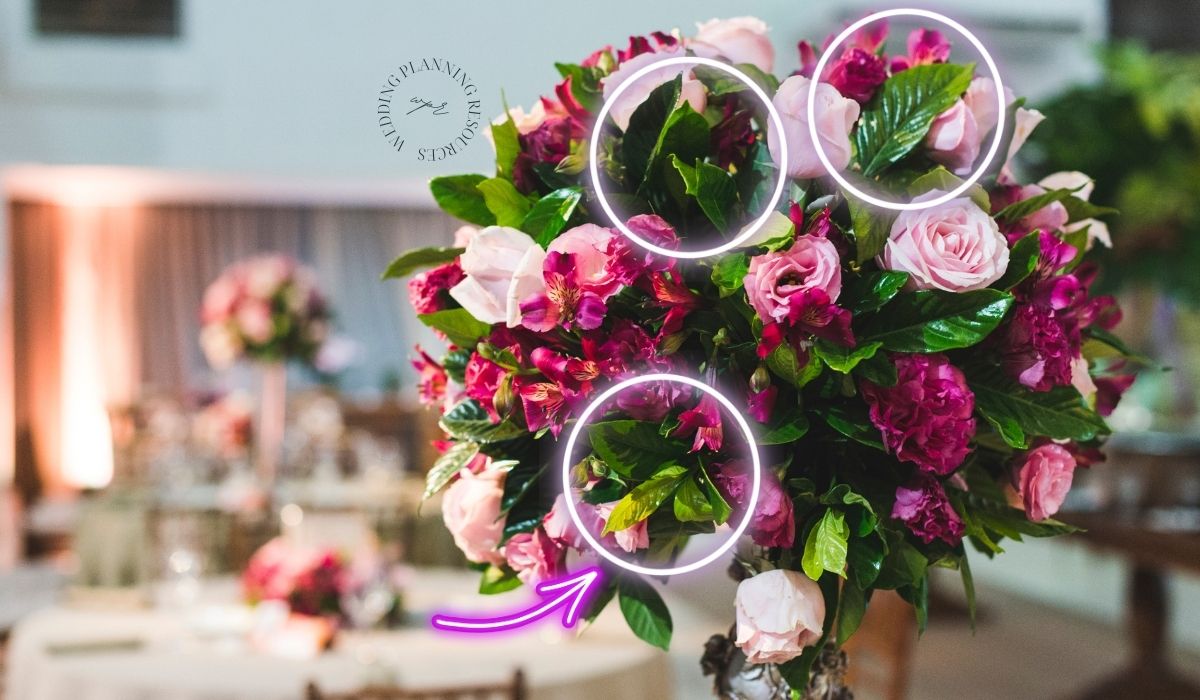 These plastic greeneries have got to go! They are very tacky and, not to mention, are the tell-tale sign that your flowers are fake. You can cut them out or rip them off entirely.
All of the greenery that's showing will look plastic no matter how high quality they are!
Some arrangement calls from a little greenery, and it's fine; make sure you choose the velvet-coated ones or have some coating to mute the bright green color, like this!
When it breaks off the reflection of the light through the leaves, it looks less tacky!

Do not use bright or neon colors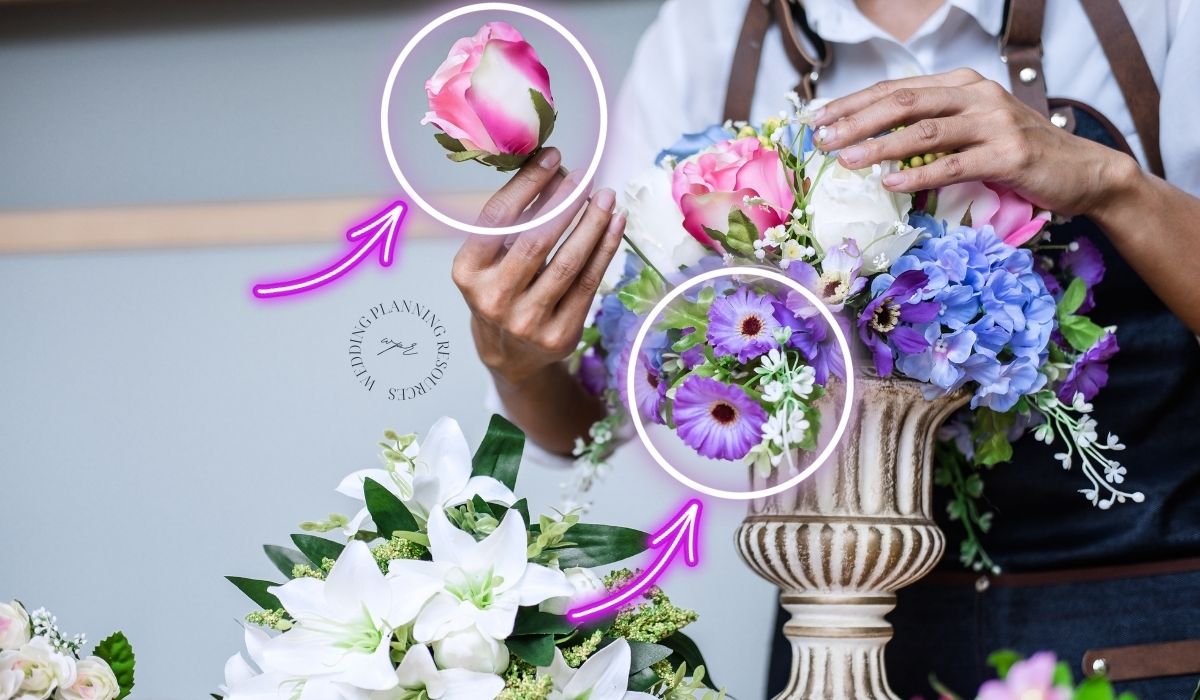 Always choose a muted color like light pink, white, or peach. Choosing bright and neon colors will only exaggerate the fact that it is fake. Real flowers do not have neon colors.
Also, remember the way that the light reflects on it is what will make it look tacky.
Another thing is to avoid two-tone designs and ones with colored tips! These are definitely a no-no! Choose a better color to create classy fake flower arrangements.
.
Choose only 1 variety for your arrangement
This is important for silk arrangement because it will make it look less tacky, which is our goal. Using the same variety with slightly different shades will make it look beautiful and great for a classy fake flower arrangement!
Our top 2 varieties of choice are PEONIES, GARDEN ROSES, AND ROSES.
They have petals that are easy to mimic and also more manageable. Their muted colors make them a lot less tacky than other varieties.
TO CONSIDER: Dried and Preserved Flowers Wedding Bouquets
Cut the greeneries attached to the stem (super important when doing Wedding Fake Flower Arrangements DIY!)
Those greeneries that are sticking out around the bottom of the stem have GOTS TO GO. They do not belong there. Yeah, sure, it might look like a good thing to have some green in there.
But nope!
They ruin the look, and they make it look tacky! Just remember to only trim around the edges. You can cut close to the wire stem (right around the round part!), but don't cut it all the way because they serve as support for the petals!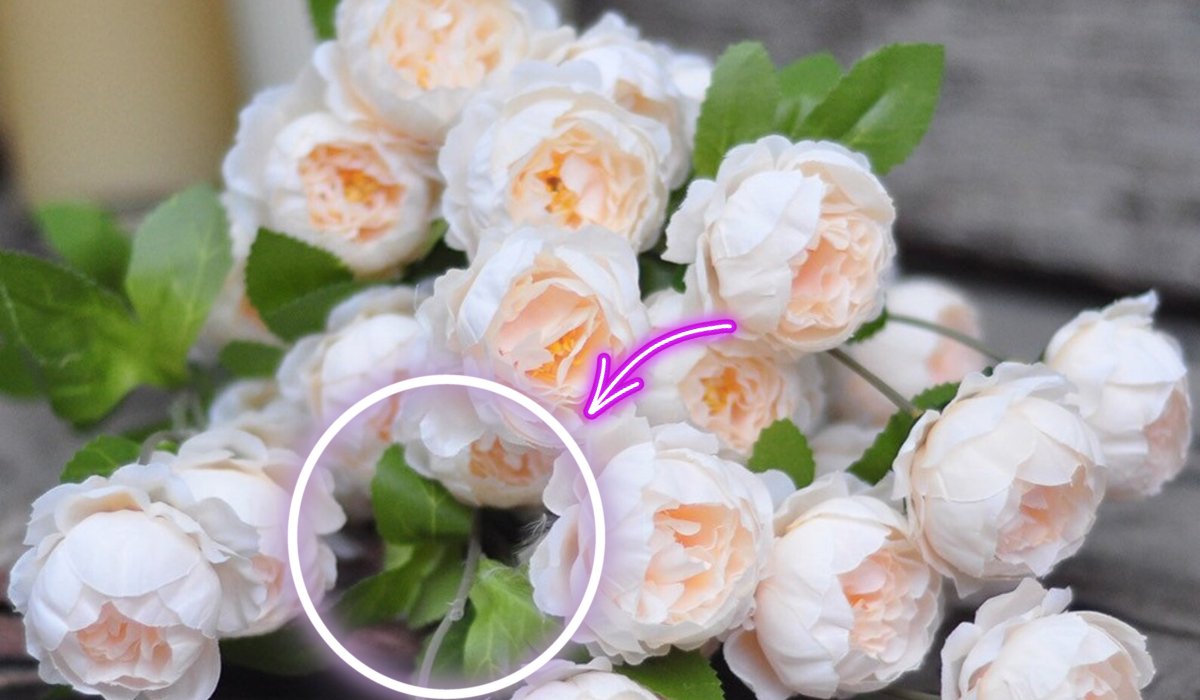 PRO TIP: Also cut the smaller buds sticking out. They're a dead giveaway that the flowers are fake. Look at those bright green tiny leaves.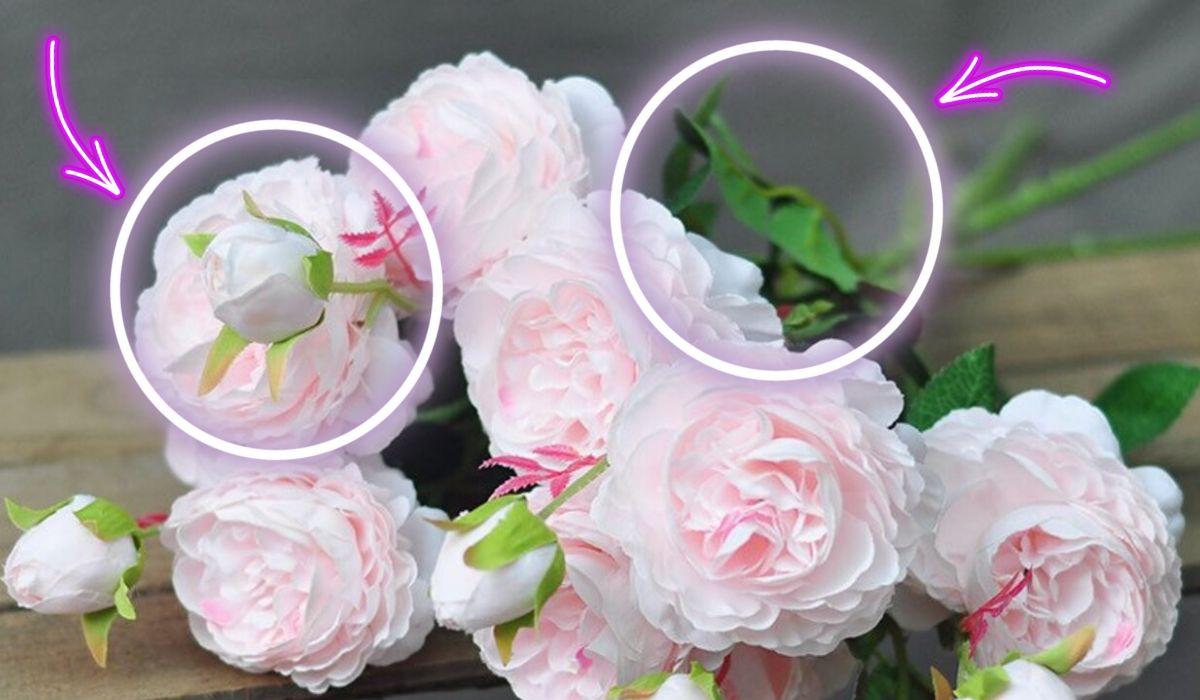 Cut the threads sticking out
Surely these things are fake, and some threads will be sticking out, especially right on the blooming front, and they have to be trimmed!
Ensuring that no threads are sticking out almost confuses whoever is looking at it because it will look flawless – almost real! Classy fake flower arrangements do not have random threads sticking out of them!
Hide stems/wires
The best way to hide the fake stem/wires is by NOT USING clear vases. Use vases that are colored and also taller. Or you can also DIY your existing clear vases and spray paint them!
White is the safest, less tacky color. Always remember to choose a muted color, something flat and pastel.
When you arrange the flowers, ensure the STEMS are not showing through. Cut them short or fold the stem wire shorter so that the blooms are the only ones showing.

Just a few tips and tricks to elevate your fake flower arrangements! Extra steps that are super quick and easy and will make your fake flower arrangement less tacky!
There you are! Wedding Fake Flower Arrangements DIY! Classy Fake Flower Arrangements: How to make it less tacky!
**This post has Amazon links and as an Amazon Associate, Wedding Planning Resources earn from qualifying purchases.