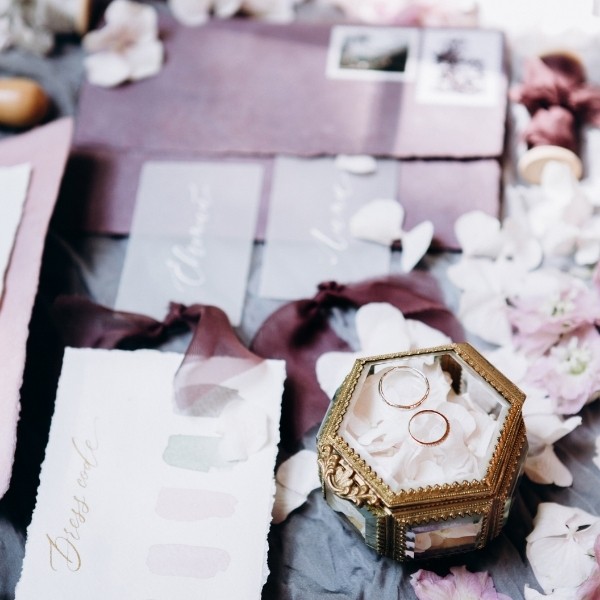 How many months? When do you *really* need to send wedding invitations?
Every month, we run a $50 Amazon e-gift card giveaway to one of our subscribers who submit their wedding question! Not only are you entered in the draw if you ask a wedding question, but we will also answer it and help you out!
Download our FREE WEDDING PLANNING KIT below to receive the link to enter!

Now let's get on to today's question!
When do you *really* need to send wedding invitations? I've heard a million different answers.
There are definitely a million answers out there. Also, there are so many different situations and circumstances that will help you determine when to send the invitation.
Here is a traditional timeline that you can follow.
However, here are a few questions that you can use to evaluate when you can "really" send invitations:
Are you inviting out-of-town guests?
Is your wedding on holiday? or a long weekend?
Is your wedding out-of-town?
Are you doing a 2-3 day wedding?
Does your wedding fall on a busy wedding season? (there might be multiple same circle friends that are getting married on the same weekend)
There is no "hard" rule as to when the invitations have to be sent. We have suggested that you can definitely send out their invitation sooner for family members who might need more time to plan.
The rest, if you think that 4-6 months is manageable for them, then that should be enough notice for them.
You can also start with a save-the-date first and/or set up a website, this way, your guests are aware of the date and plan. The rest of the details can be shared with even 3-4 months before the wedding, as long as you sent the dave the date 4-6 months before.
There you are! Our insight on your question: When do you really need to send wedding invitations?
We are delighted to be able to share our insights! All the best! Happy Planning! xo
All insights and advice provided by the Peppermint & Co. Ltd. Team are generic and should only be used for informational purposes. Read the full disclaimer here.