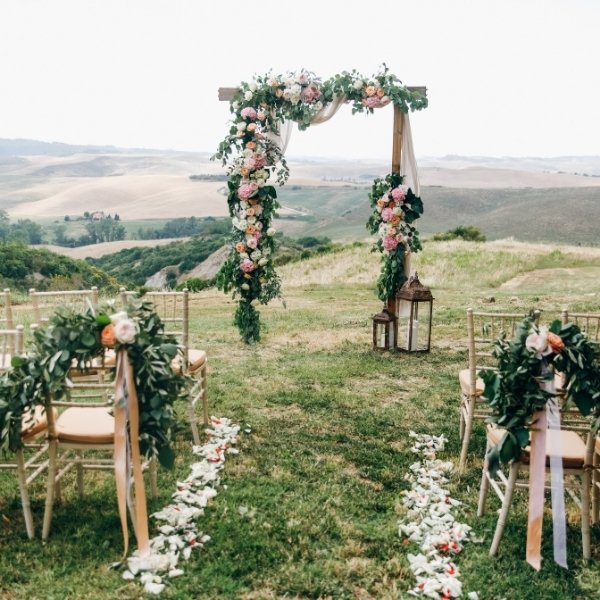 Do we need ushers at the ceremony? The straight-up answer is "why not?" – Anything that can help your guests move along, and keep "peace and order" is a yes.
One important thing to remember about having wedding ushers is that they should know "what's up" – meaning, they should know who to watch out for and where to seat guests accordingly. When you have a knowledgeable and "pleasant" designated usher, it will be an absolute dream to have them. The flip side is if your designated ushers did not receive enough briefing or information about the "wedding ceremony plan" they won't be much of an advantage.
An usher is a person who could be your friend, perhaps a venue coordinator, or even an official wedding planner/coordinator that you hired.
Typically, an usher is used to guide the guests to their seats during the wedding day. Essentially, they escort your wedding guests to their seats or designated area/s. This designated usher can also assist in directing guests based on their accommodation needs i.e. wheelchair ramp, kids area, etc.
Ushers are usually found at the wedding ceremony, but they can also be very helpful at the wedding reception. Bridesmaids and groomsmen are usually the top choices to pass this responsibility to on the wedding day.
Providing the designated ushers with enough briefing is key. Friends and family are usually the first choices when it comes to wedding ceremony ushers. This is of course understandable, however, there are pros and cons.
Pros are it's great for your guests to have a familiar face usher them to their seats. Cons are, that sometimes they get to be chatty and it might hold up the "guest flow" a little bit. This is ok when you only have a small or manageable guest count.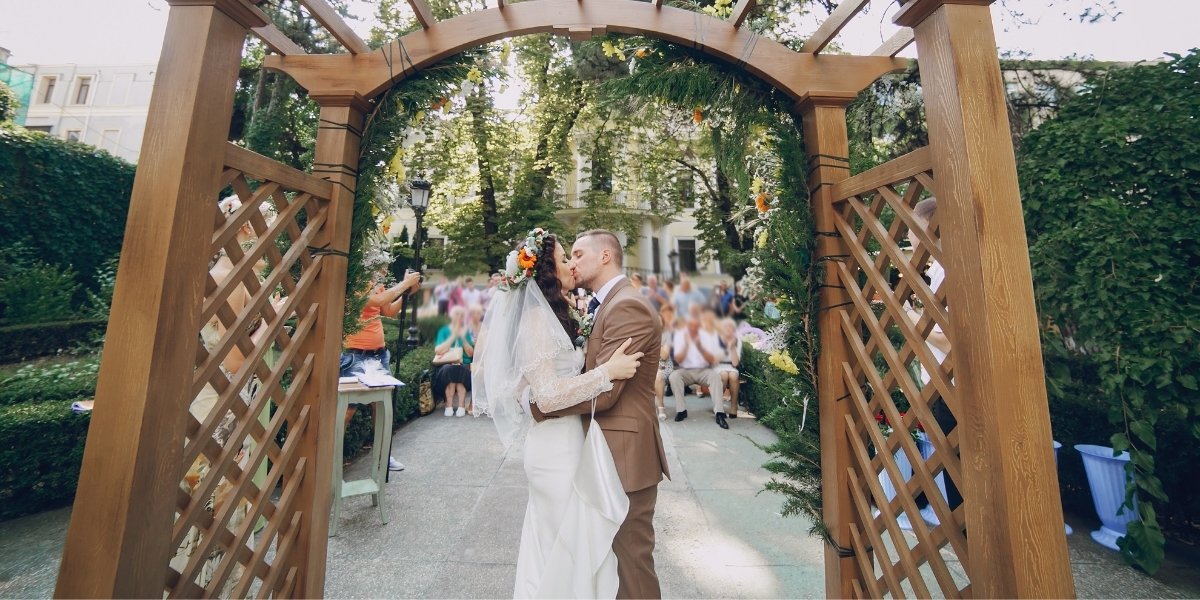 Working with a professional, whether the venue coordinator or a wedding coordinator, and designating them or someone from their team to help out will be beneficial, especially for a larger guest count.
Professionals who have worked in that specific venue before and who have also ushered before can help "fix" unexpected situations as they come up. Whether it be not having enough seating area or directing guests nicely and "firmly" or telling guests to "keep it down" as the ceremony is about to start, these professionals have done all these before successfully.
Venue and/or wedding coordinators are great when assisting the wedding photographer to gather the right people and group them accordingly to the photography plan. Ushers aren't just letting people into the ceremony, but also leading them out as needed.
Designated ushers 100% help the wedding ceremony and all activities involved, to run smoothly. As previously mentioned, the need, as well as the number of ushers needed will depend on your guest count.
Of course, large elegantly designed signage can also help the guests know "where to go" and "what to do". However, as we all know, having a "real person" there who will be ushering and is also able to help out with other inquiries like, "where is the washroom?" "Is there a changing table in the bathroom?", "Is there another door where we can go through that will fit our stroller?" etc.
Also, sharing the location and layout of the wedding ceremony on your wedding website (always great. to have one!) can get your guests to familiarize themselves with the wedding ceremony venue/location before your day!
Any (professional/well-informed) help you can get during your entire wedding day, is beneficial. Take advantage of it so you can relax more and know that things are "handled."
There you are lovelies! Our insight on your question "Do we need ushers at the ceremony?"