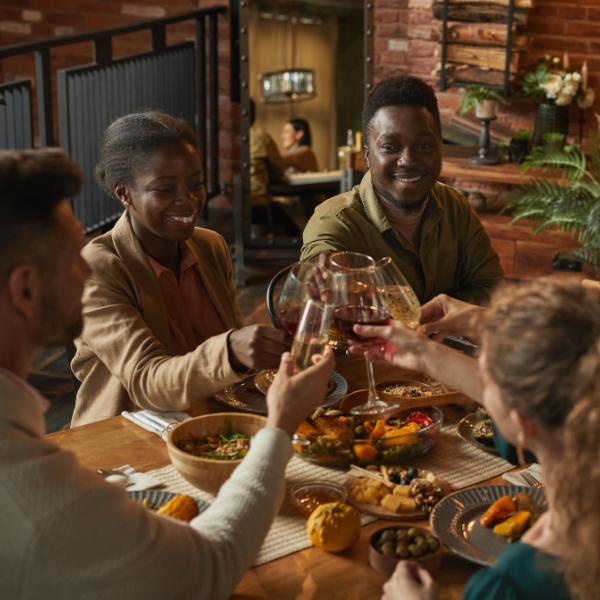 15-minute Dinner Ideas For Your Next Event. Quick and flavorful. Simple and savory. Speedy and delicious. Creative and satisfying. Time-saving recipe ideas.
Say hello to a world of culinary delights where delicious meals are just a matter of minutes away!
This guide is dedicated to easing your worries and unveiling a treasure trove of 15-minute dinner ideas that will leave your guests impressed and satisfied.
From savory stir-fries to refreshing salads and mouthwatering sliders, these quick and easy recipes are designed to save you time without compromising on flavor.
Whether you're planning a family gathering, a casual get-together with friends, or a last-minute soirée, these 15-minute dinner ideas are here to elevate your event and make you the culinary superhero.
PRO TIP: Lots of the ingredients in these recipes, you can purchase already made like roasted chicken, BBQ sauces, coleslaw salads, frozen cooked shrimp, pizza sauces, and a lot more!
This site contains affiliate links. For more info, please see our full disclosure.
15-minute Dinner Ideas For Your Next Event
Grilled Chicken Caesar Salad: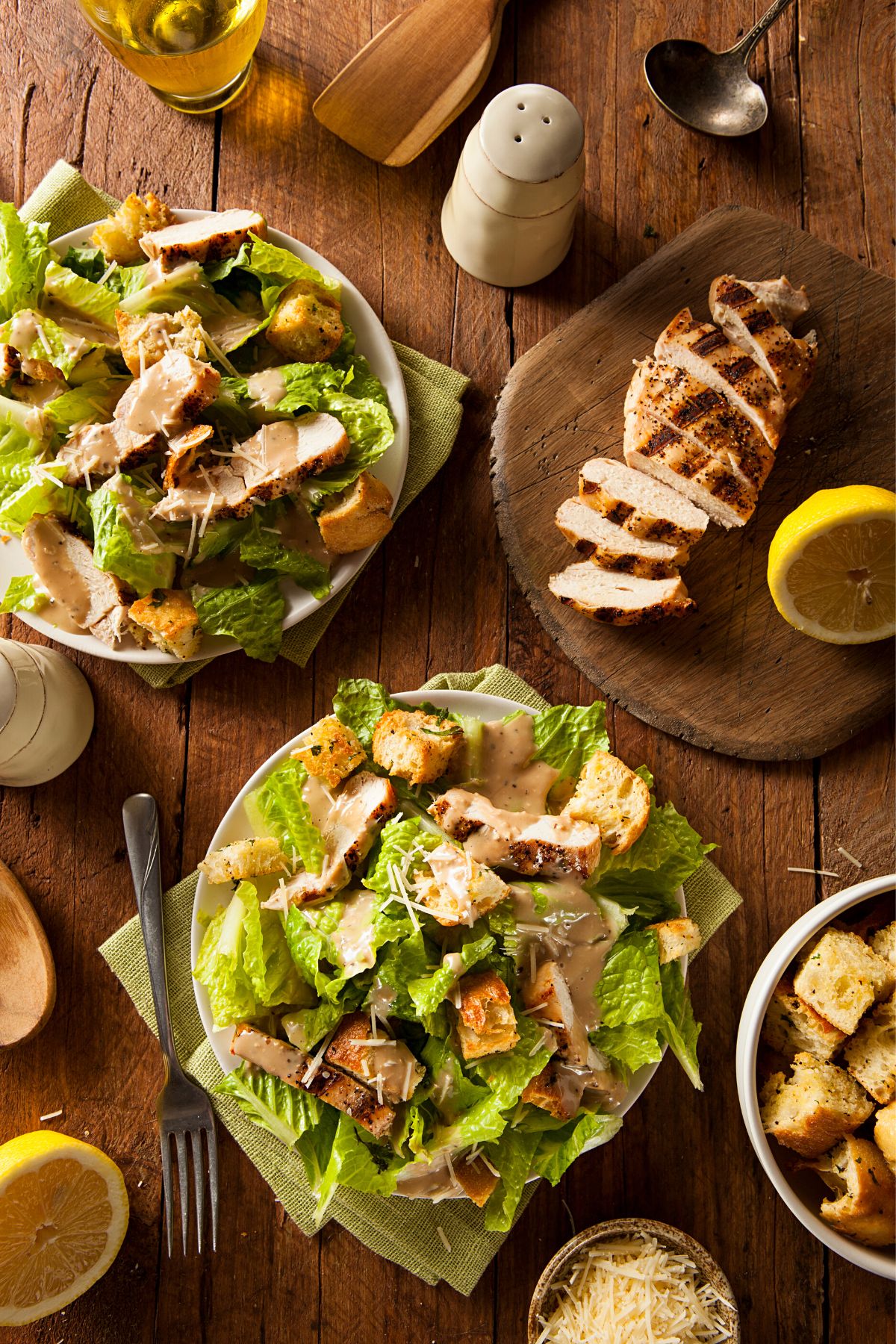 Precooked grilled chicken served on a bed of fresh romaine lettuce with Caesar dressing and croutons.
To make this classic salad, start by grilling seasoned chicken breasts until fully cooked and juicy. Or you can also buy roasted chicken from Costco or Walmart and shred them.
Toss the grilled chicken with fresh romaine lettuce, drizzle Caesar dressing over the top, and finish with a sprinkle of croutons for a flavorful and hearty salad that's perfect for lunch or dinner.
Shrimp Stir-Fry: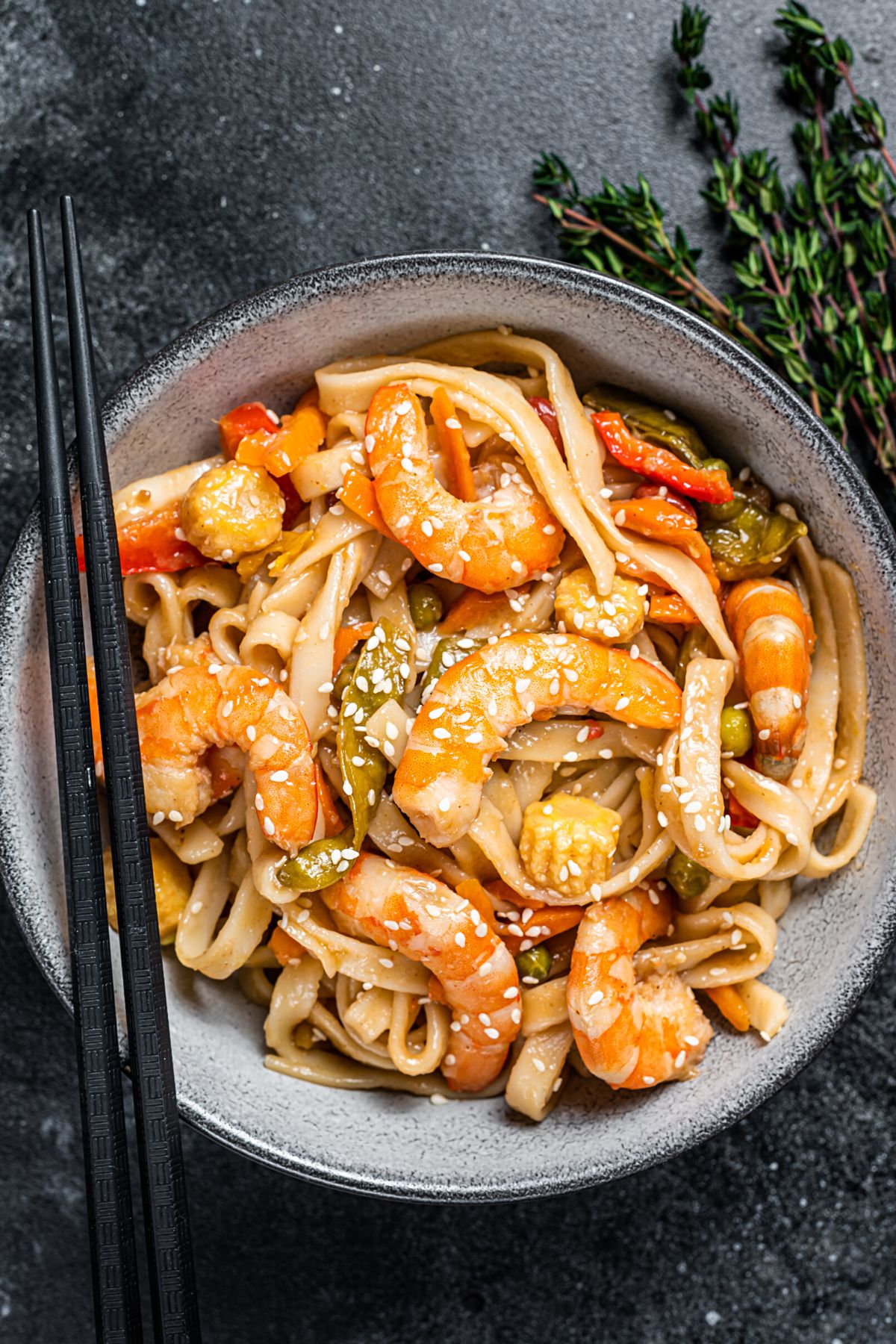 Sautéed shrimp with mixed vegetables and a flavorful stir-fry sauce served over rice or noodles.
To prepare this delicious recipe, sauté shrimp in a hot pan until they turn pink and opaque, then add a medley of sliced bell peppers, broccoli florets, and snap peas.
Stir in a homemade or store-bought stir-fry sauce (soy sauce, garlic, ginger, brown sugar or honey, rice vinegar, and sometimes chili sauce or sesame oil for added depth and heat);
Let it simmer for a few minutes until everything is coated in the delicious flavors, and serve hot over steamed rice or noodles for a delightful and satisfying meal.
Caprese Pasta Salad: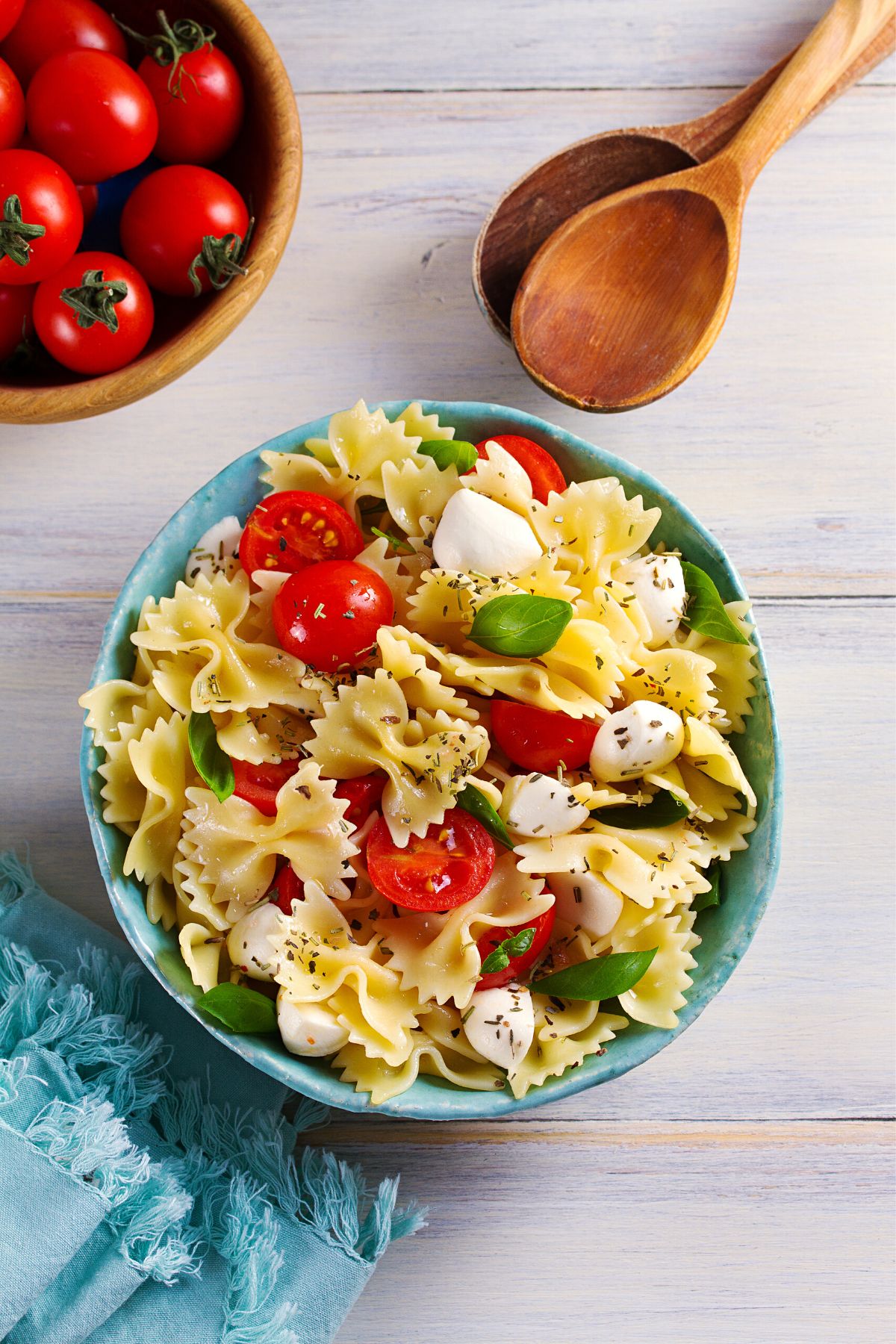 Cherry tomatoes, mozzarella, and fresh basil tossed with cooked pasta and balsamic vinaigrette. Add your choice of smoked meats.
To make this simple yet flavorful recipe, toss cooked pasta with ripe cherry tomatoes, fresh mozzarella balls, and aromatic basil leaves.
Drizzle the salad with a balsamic vinaigrette dressing, season with salt and pepper to taste, and serve chilled for a light and delicious pasta salad perfect for any occasion.
BBQ Pulled Pork Sliders: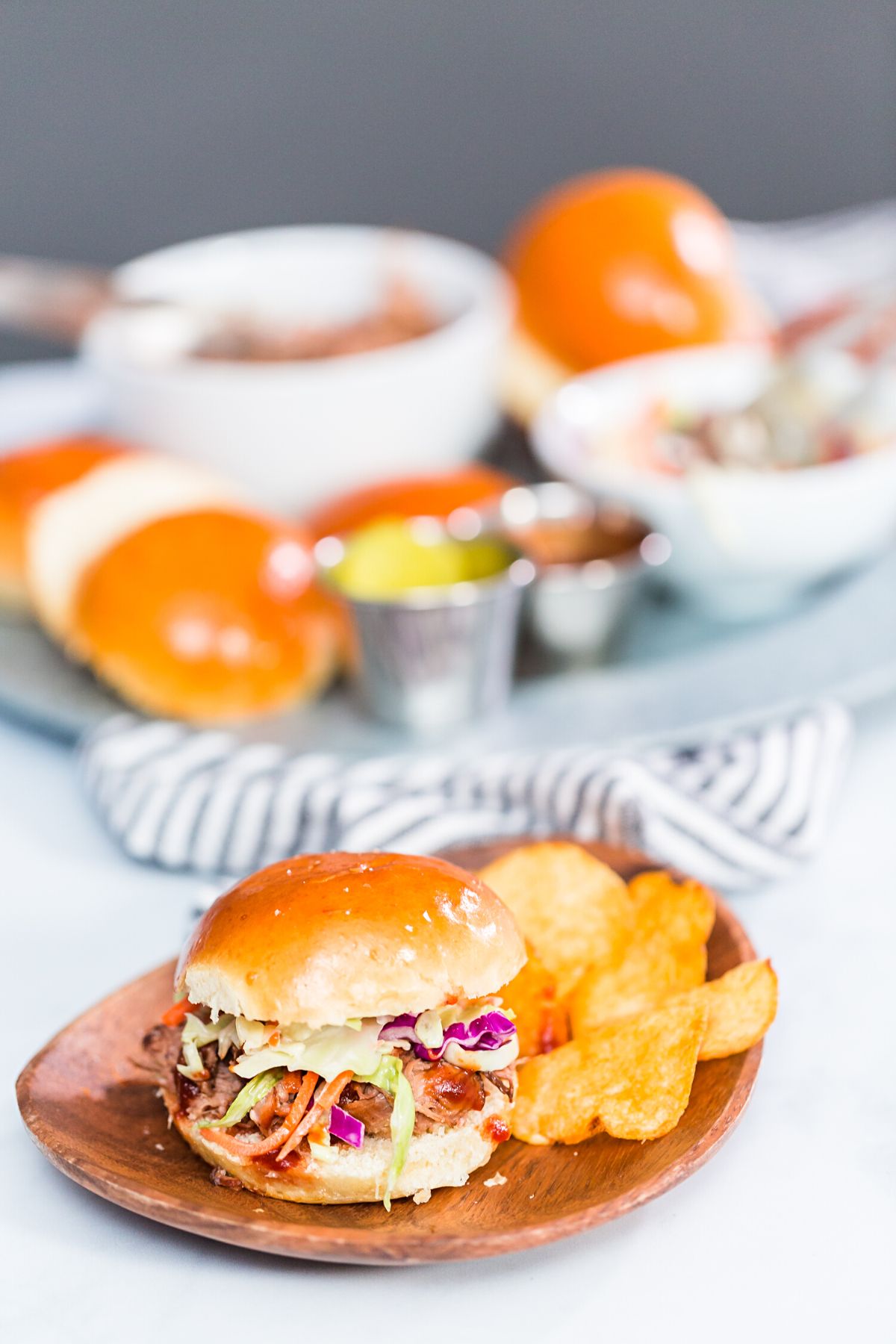 Ready-to-eat pulled pork piled onto slider buns with coleslaw for a delicious and easy-to-eat option.
To make these delicious sliders, slow-cook pork shoulder in a savory BBQ sauce (store-bought is fine!) until it becomes tender and easily shreds with a fork.
Pile the succulent pulled pork onto slider buns, top with coleslaw or pickles if desired, and serve as a delectable main dish for your next get-together or event.

Veggie Quesadillas: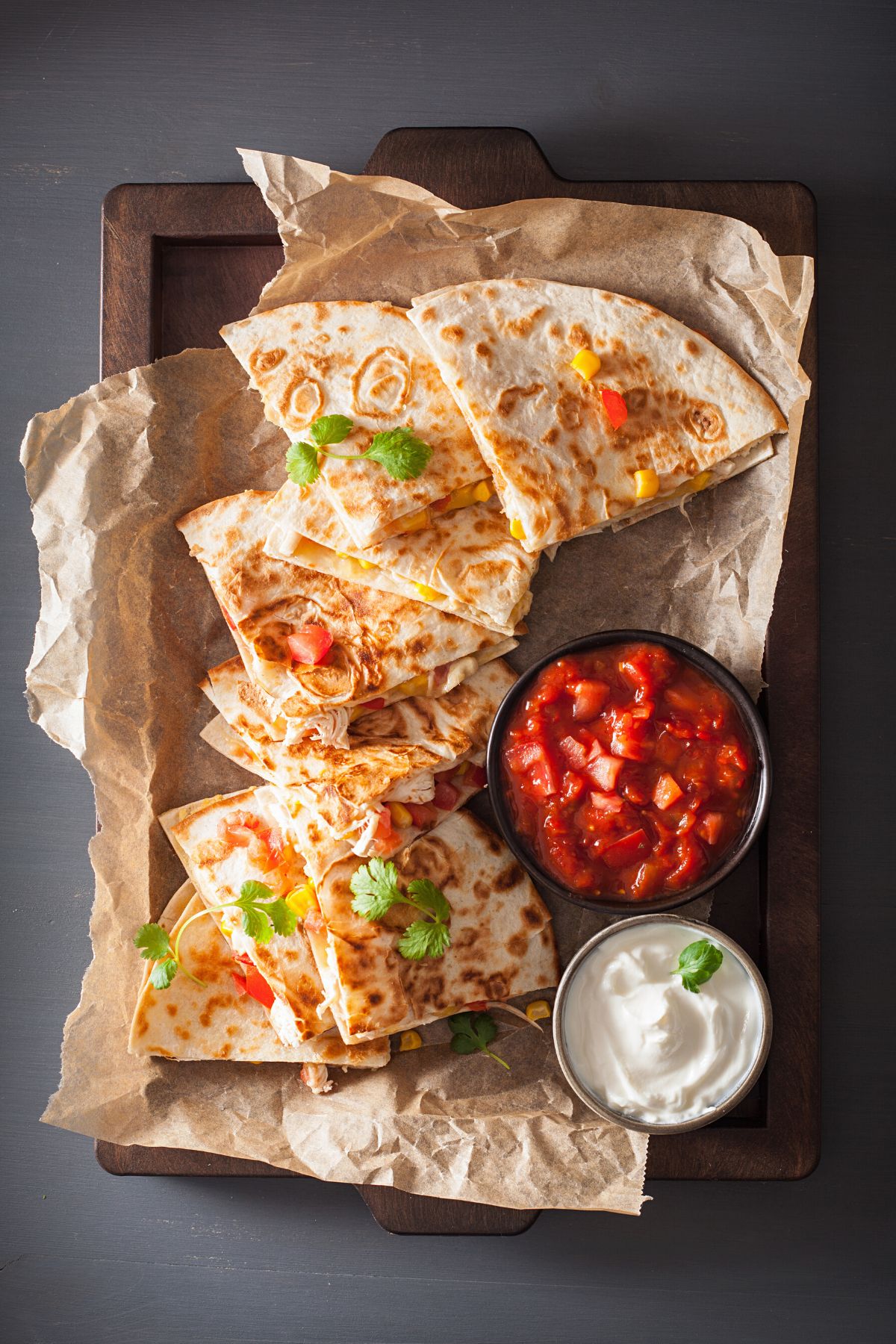 Tortillas filled with sautéed vegetables and melted cheese served with salsa and guacamole.
Sauté bell peppers, onions, zucchini, and any other desired veggies in a skillet until they are tender and slightly caramelized.
Then, layer the cooked vegetables and shredded cheese on half of a large tortilla, fold it in half, and cook until the cheese is melted and the tortilla is golden and crispy.
Serve the Veggie Quesadillas with salsa, guacamole, or sour cream for a delicious and satisfying meal that both vegetarians and non-vegetarians will love.
You can always serve it with shredded chicken on the side for the non-vegetarians who would like to add some meat!
Lemon Herb Salmon: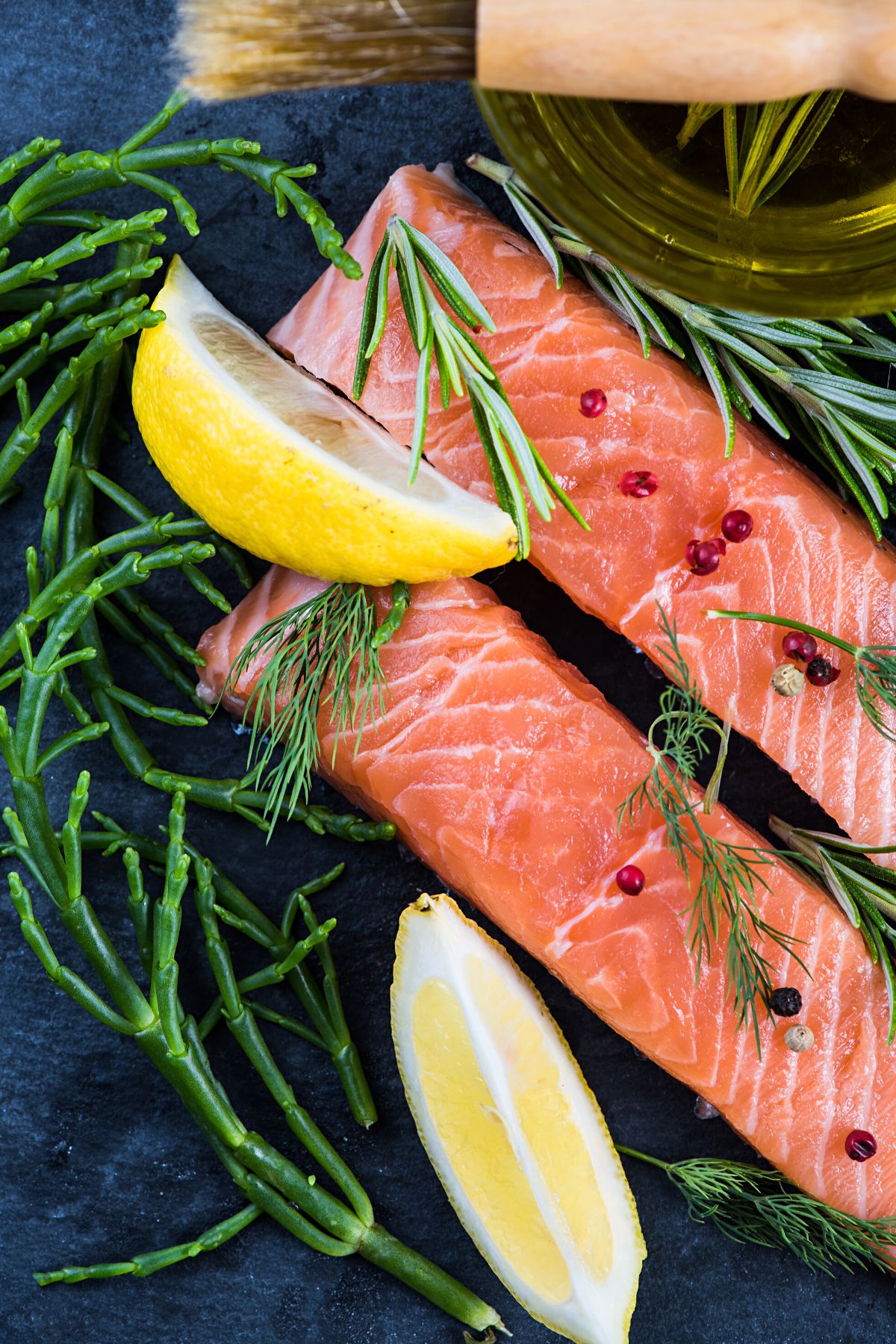 Baked or pan-seared salmon fillets seasoned with herbs and lemon, served with a side of steamed vegetables.
Marinate fresh salmon fillets with a mixture of lemon juice, olive oil, minced garlic, and a blend of your favorite herbs such as dill, parsley, or thyme.
Roast the marinated salmon in the oven or grill it until it's perfectly cooked and flaky, and serve it with a garnish of fresh lemon slices and additional herbs for a delightful and healthy seafood meal that will please your taste buds.
Spinach and Feta Stuffed Chicken Breasts: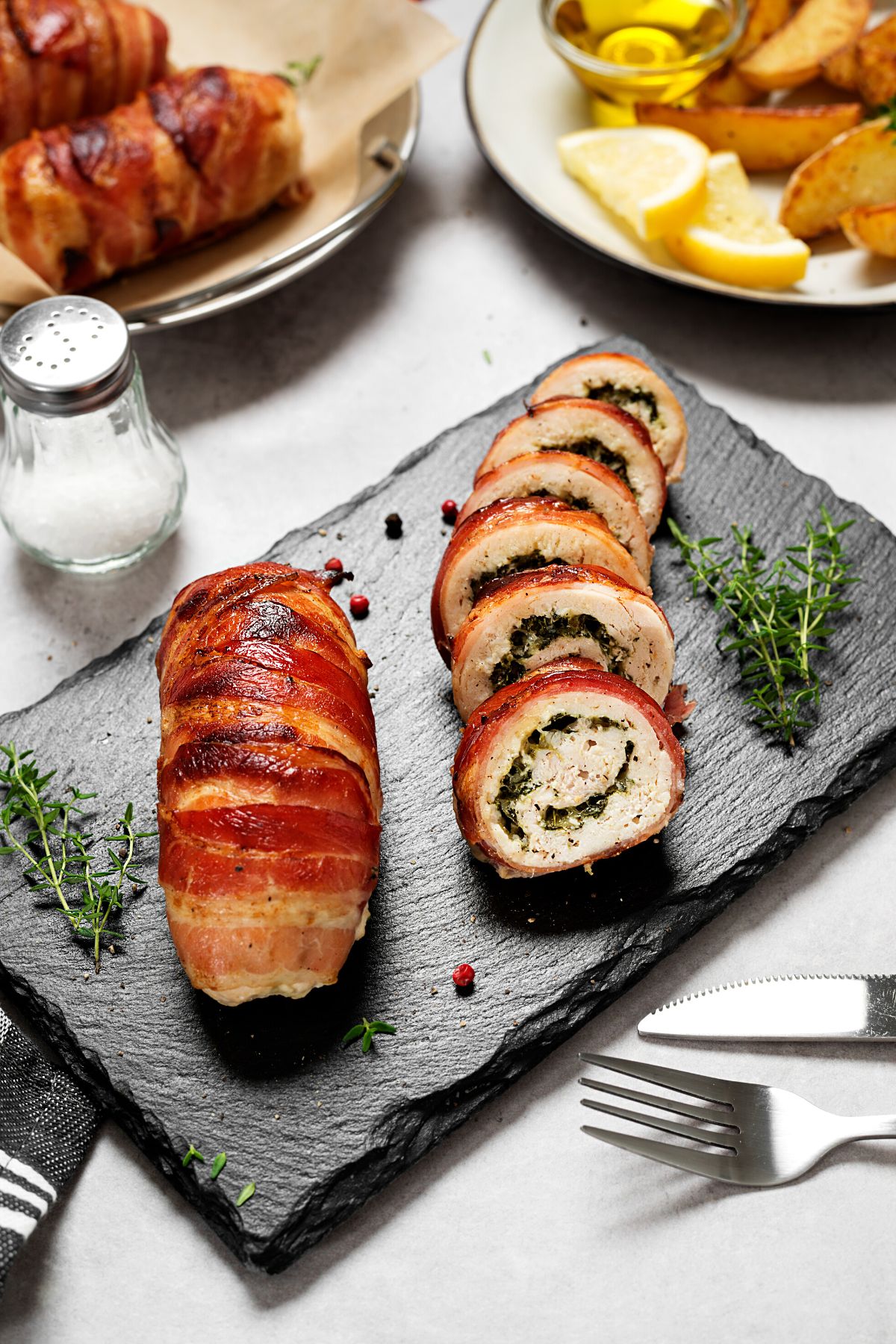 Chicken breasts stuffed with spinach and feta cheese, baked and served with a side salad.
To create this mouthwatering recipe, butterfly the chicken breasts to create a pocket, then stuff them with a mixture of cooked spinach, crumbled feta cheese, and minced garlic.
Secure the stuffed chicken breasts with toothpicks, season with salt, pepper, and any desired herbs, and bake or grill until the chicken is cooked through and the filling is oozing with savory goodness.
Serve these elegant stuffed chicken breasts with a side of salad or roasted vegetables for a restaurant-quality meal that is sure to impress your guests.
Pesto Pasta with Cherry Tomatoes: (one of the quickest 15-minute dinner ideas)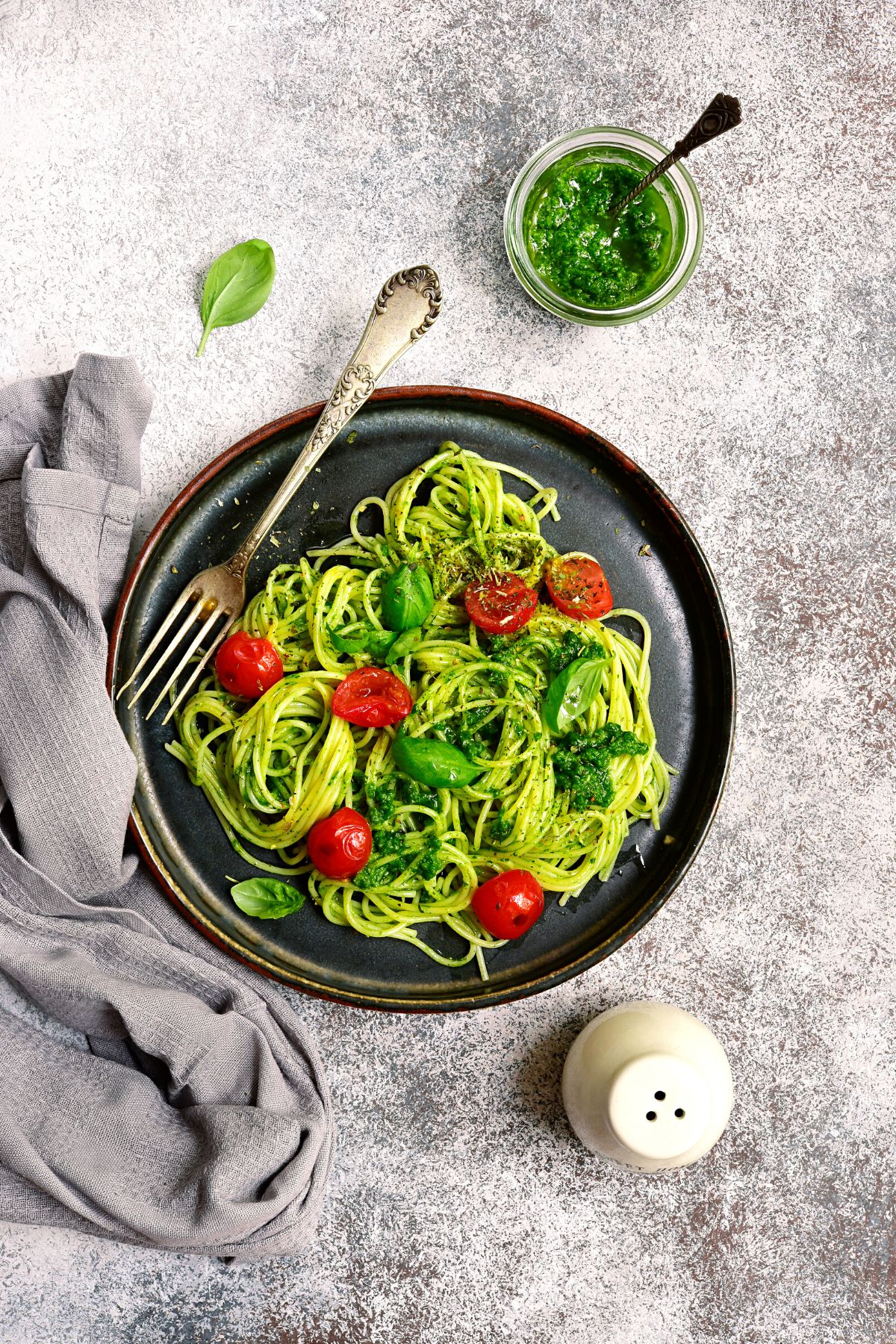 Cooked pasta tossed with store-bought pesto and cherry tomatoes for a quick and flavorful meal. Add smoke meats to make it extra filling!
Cook your favorite pasta according to the package instructions and reserve some pasta water. In a blender or food processor, blend fresh basil leaves, pine nuts, garlic, Parmesan cheese, and olive oil until smooth to make the pesto sauce.
Toss the cooked pasta with the pesto sauce and halved cherry tomatoes, adding some reserved pasta water if needed to reach your desired consistency.
Serve this delightful Pesto Pasta with Cherry Tomatoes topped with extra Parmesan cheese and a sprinkle of fresh basil for a delightful and satisfying meal that is perfect for any occasion.
Asian Noodle Salad: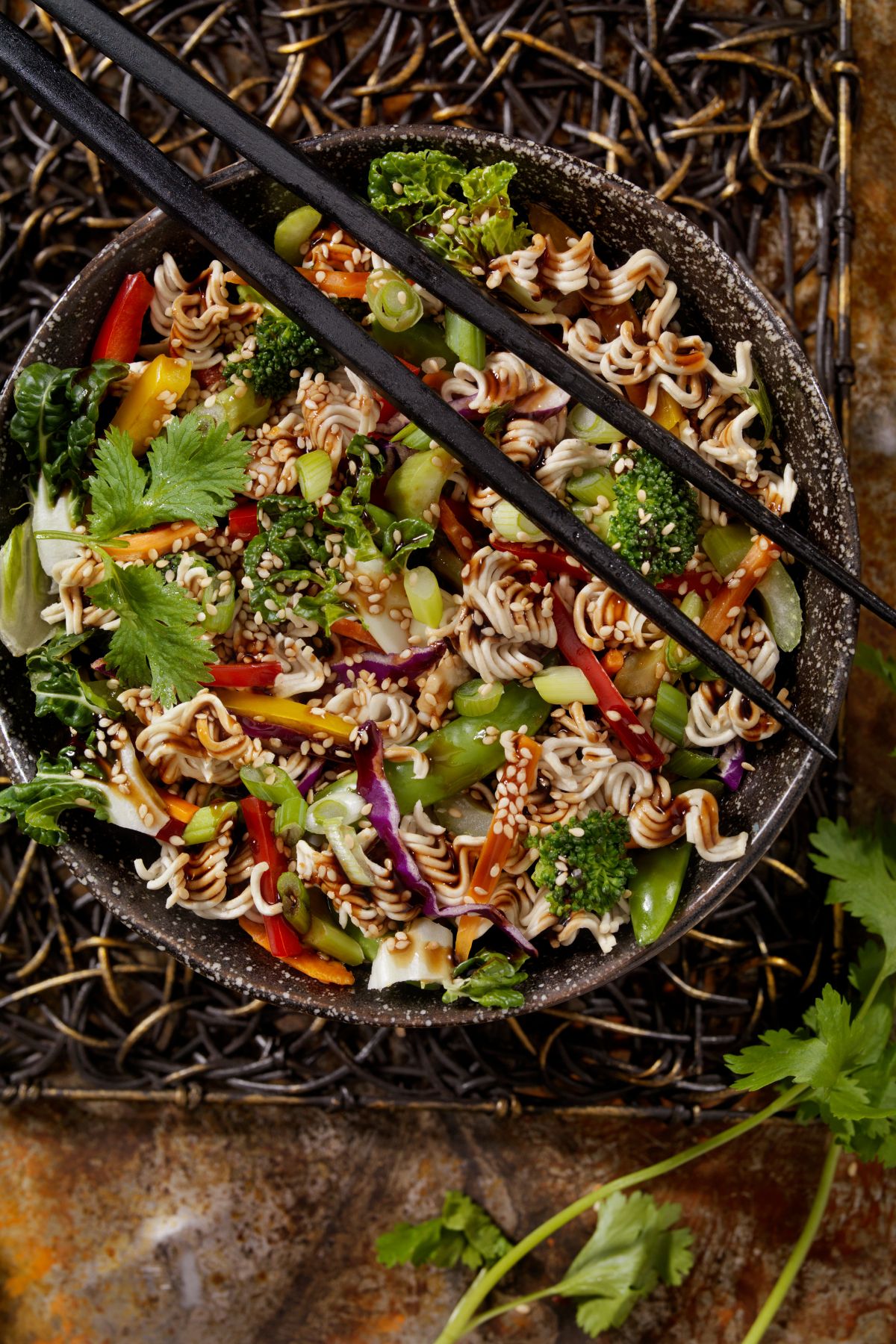 Cold noodles mixed with shredded veggies and a soy-based dressing, garnished with sesame seeds.
To make this flavorful salad, cook your choice of Asian noodles according to the package instructions and rinse them under cold water to cool them down.
Then, combine the cooked noodles with julienned vegetables such as carrots, cucumbers, bell peppers, and edamame.
For the dressing, whisk together soy sauce, rice vinegar, sesame oil, minced garlic, ginger, and a touch of honey or brown sugar for sweetness.
Toss the dressing with the noodle and vegetable mixture until everything is well coated. Garnish the Asian Noodle Salad with chopped green onions, sesame seeds, and cilantro for added freshness and flavor.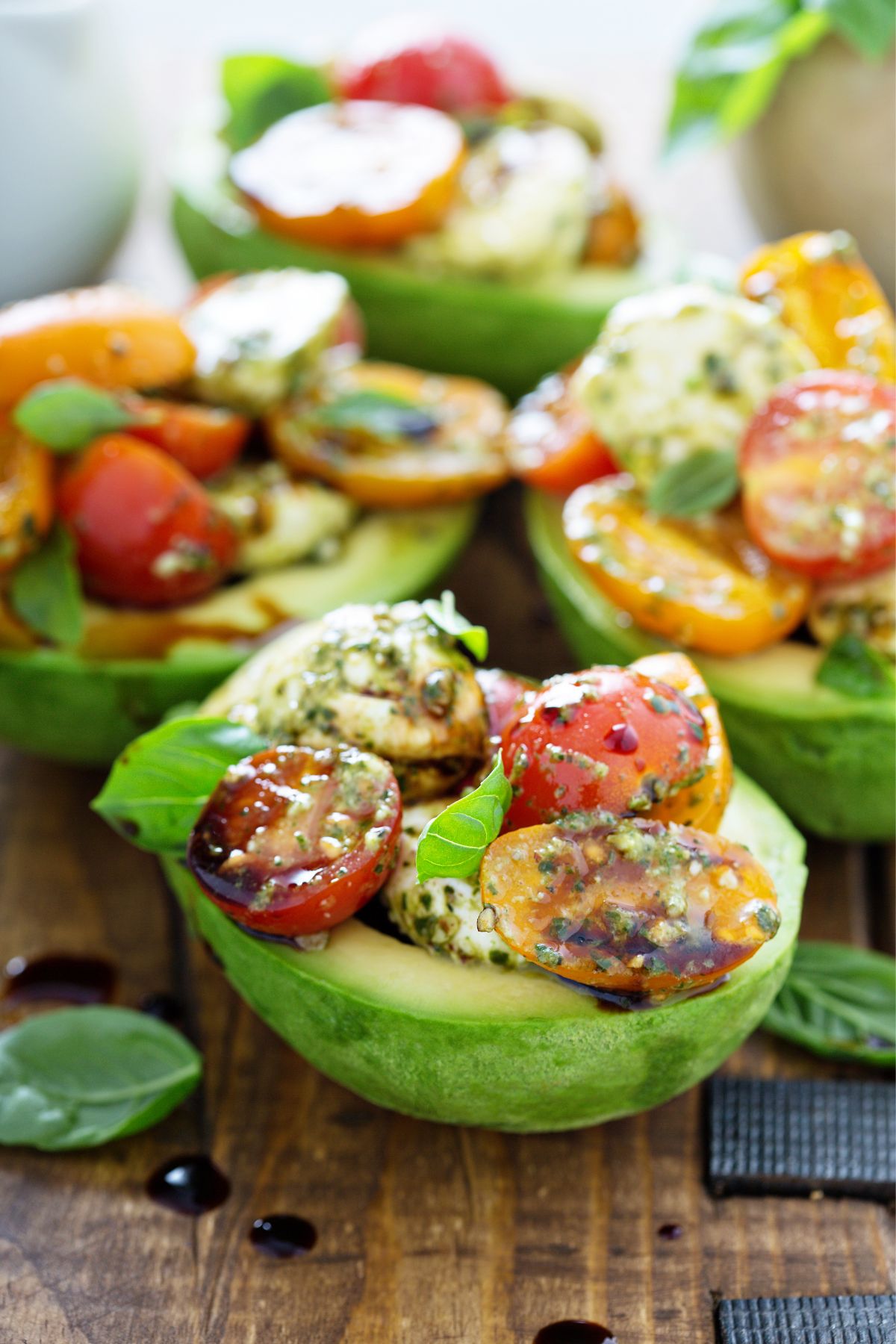 Caprese Stuffed Avocado:
Avocado halves filled with mozzarella, cherry tomatoes, basil, and balsamic glaze. Add prosciutto or your choice of smoked meats.
To make this delicious recipe, cut ripe avocados in half and remove the pit. In a bowl, mix together diced fresh tomatoes, mozzarella balls or cubes, chopped fresh basil, and a drizzle of balsamic glaze.
Stuff the avocado halves with the Caprese mixture and serve immediately for a light and flavorful appetizer or side dish that celebrates the beauty of fresh ingredients. Top with prosciutto or your choice of smoked meats.
This Caprese Stuffed Avocado is not only visually appealing but also a nutritious and satisfying treat that is sure to impress your guests.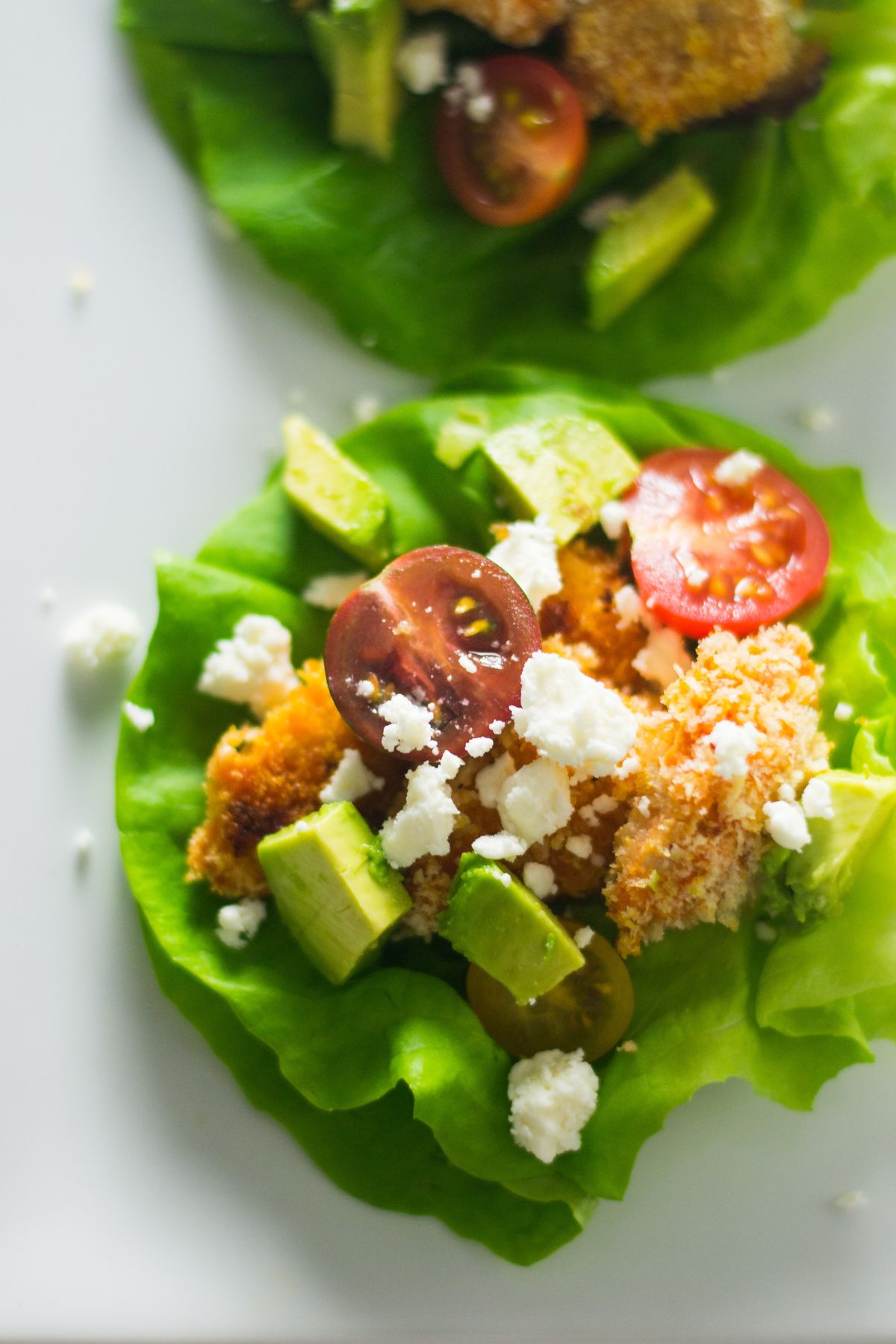 Tuna Salad Lettuce Wraps:
Tuna salad made with mayo, celery, and onions wrapped in large lettuce leaves.
Mix canned tuna with mayonnaise, chopped celery, red onion, and a squeeze of lemon juice.
Season the mixture with salt, pepper, and any desired herbs or spices for added flavor.
Spoon the tuna salad onto large lettuce leaves, such as romaine or butter lettuce, and roll them up to create delicious and satisfying lettuce wraps.
These Tuna Salad Lettuce Wraps are not only easy to make but also a great option for a low-carb and protein-packed meal for any occasion.
Margherita Flatbread Pizza: (one of the cheapest 15-minute dinner ideas)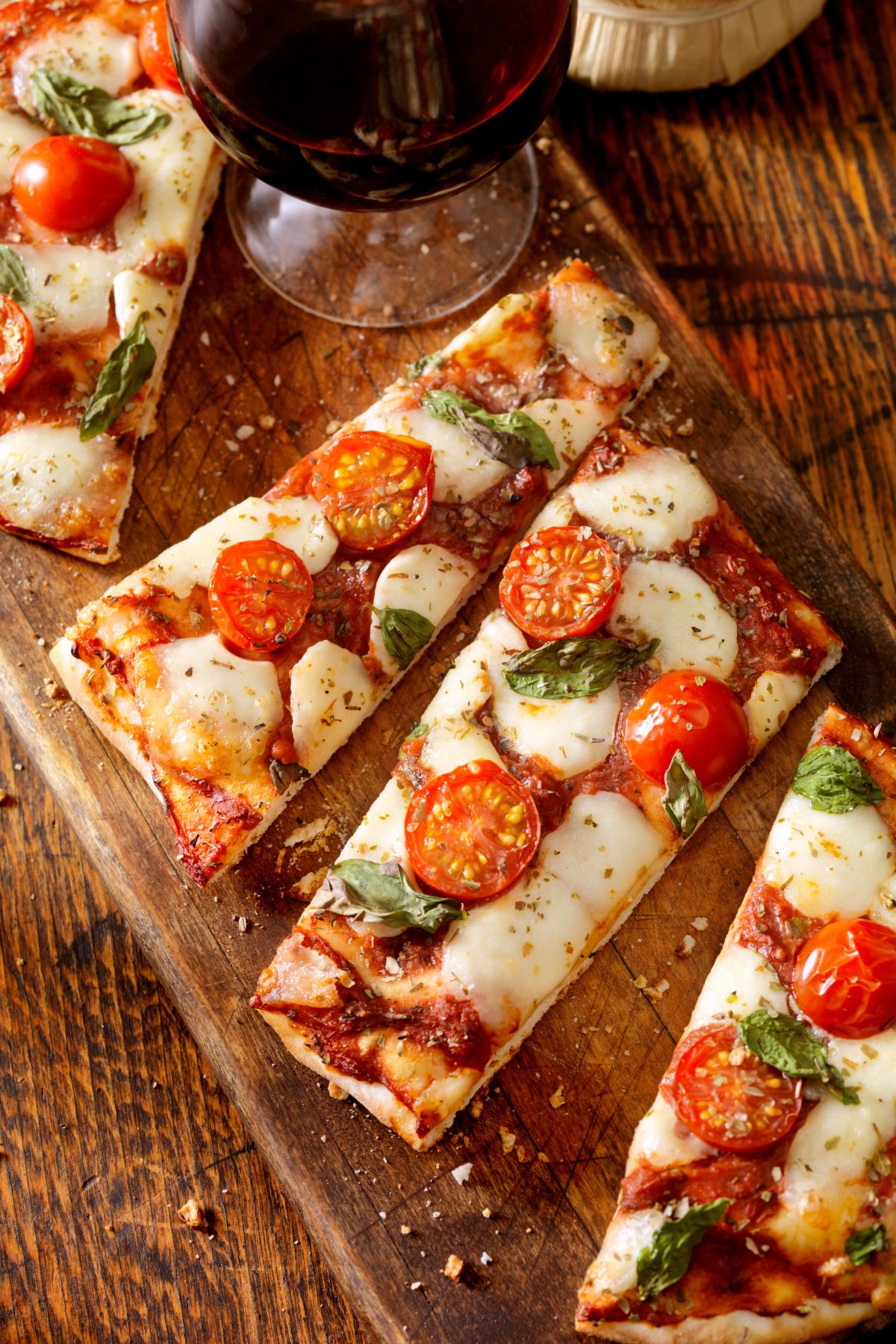 Pre-made flatbread topped with tomato sauce, mozzarella, and fresh basil, baked until bubbly.
Start with a pre-made flatbread or store-bought pizza crust. Spread a layer of tomato sauce or crushed tomatoes over the flatbread and sprinkle with shredded mozzarella cheese.
Arrange fresh tomato slices and basil leaves on top of the cheese and drizzle with a little olive oil. Bake the Margherita Flatbread Pizza in the oven until the crust is golden and the cheese is melted and bubbly.
Serve this delightful pizza as a quick and satisfying meal or cut it into smaller pieces as an appetizer for a crowd-pleasing treat that captures the essence of classic Italian flavors.
Beef and Broccoli: (one of our readers' fave 15-minute dinner ideas)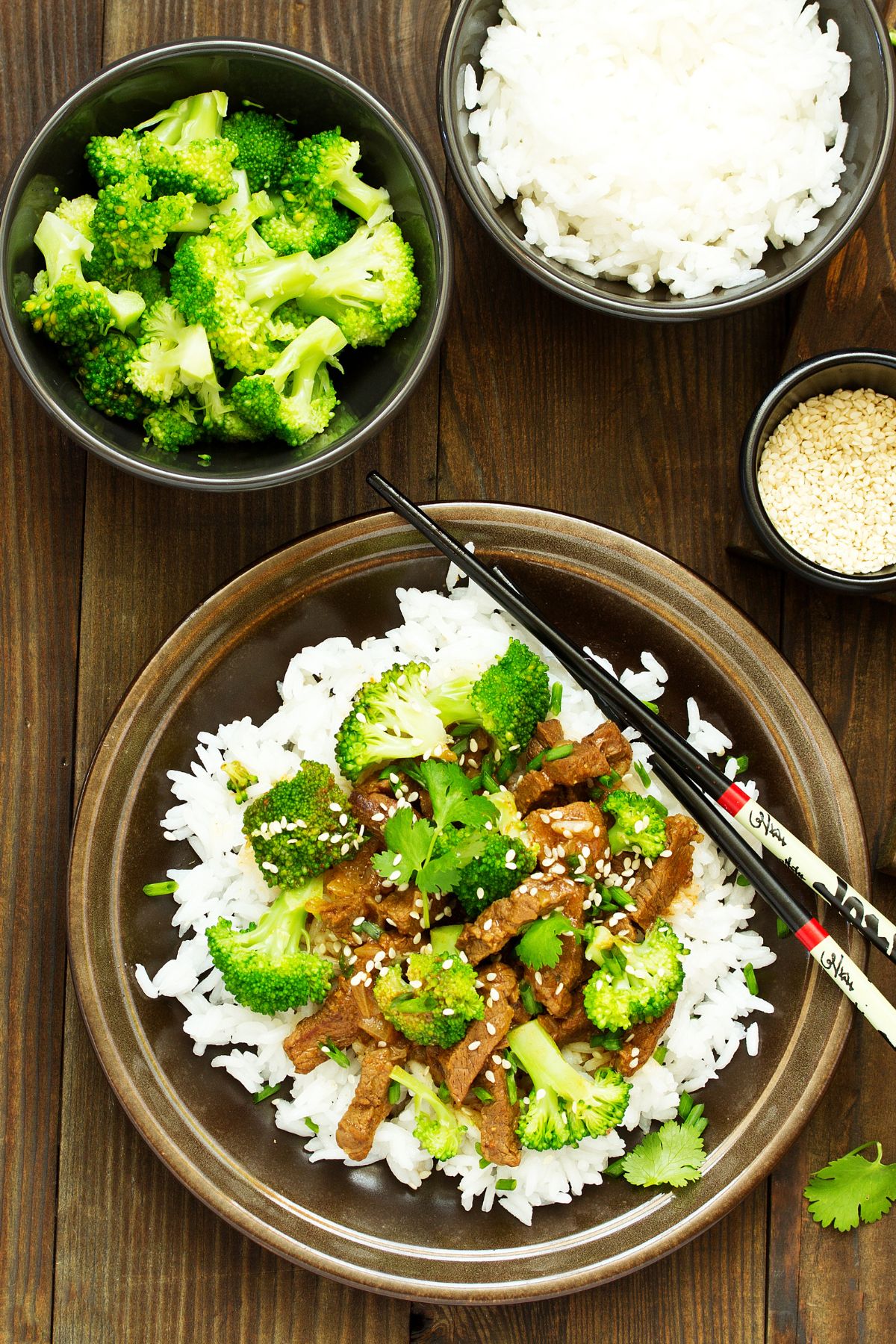 Sliced beef stir-fried with broccoli and a savory sauce, served over rice.
To make this delightful recipe, thinly slice beef (such as flank steak) and marinate it with soy sauce, garlic, ginger, and a touch of cornstarch.
Stir-fry the marinated beef in a hot wok or skillet until it's browned and almost cooked through, then add the broccoli florets and stir-fry sauce made with soy sauce, oyster sauce, and a hint of sweetness.
Continue to cook until the beef is fully cooked and the broccoli is tender-crisp.
Serve the Beef and Broccoli over steamed rice for a delicious and satisfying meal without spending hours in the kitchen!

Black Bean and Corn Tacos: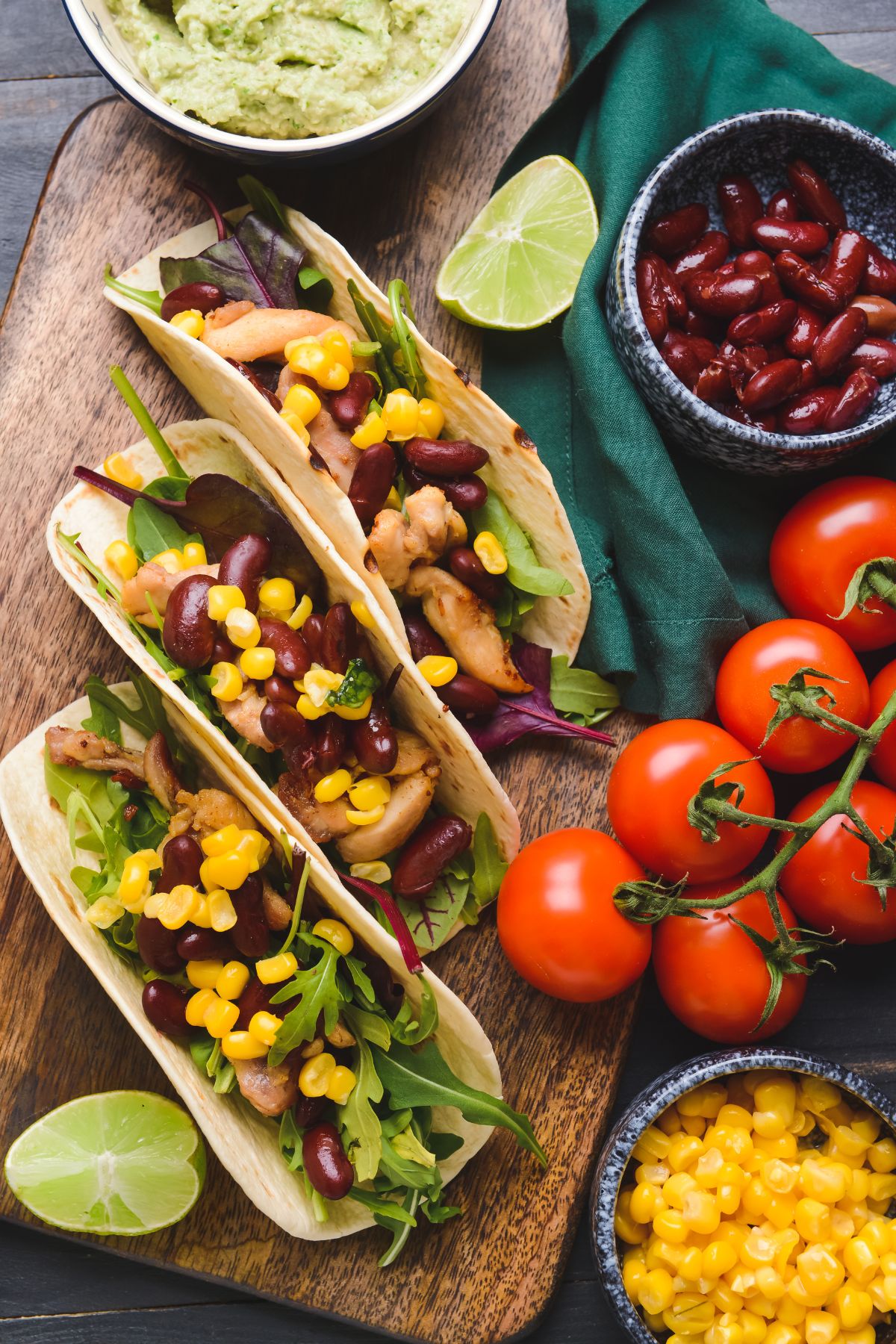 Canned black beans, corn, and taco seasoning served in taco shells with your choice of toppings.
Start by sautéing black beans with corn, diced onions, and minced garlic in a skillet until they are heated through and well combined.
Season the mixture with cumin, chili powder, salt, and pepper for added flavor. Warm soft tortillas and fill them with the black bean and corn mixture.
Top the tacos with shredded cheese, diced tomatoes, fresh cilantro, and a squeeze of lime juice for a burst of freshness.
These Black Bean and Corn Tacos are a quick and satisfying option for a meatless meal. Your guests will enjoy the combination of textures and flavors!
Mediterranean Couscous Salad: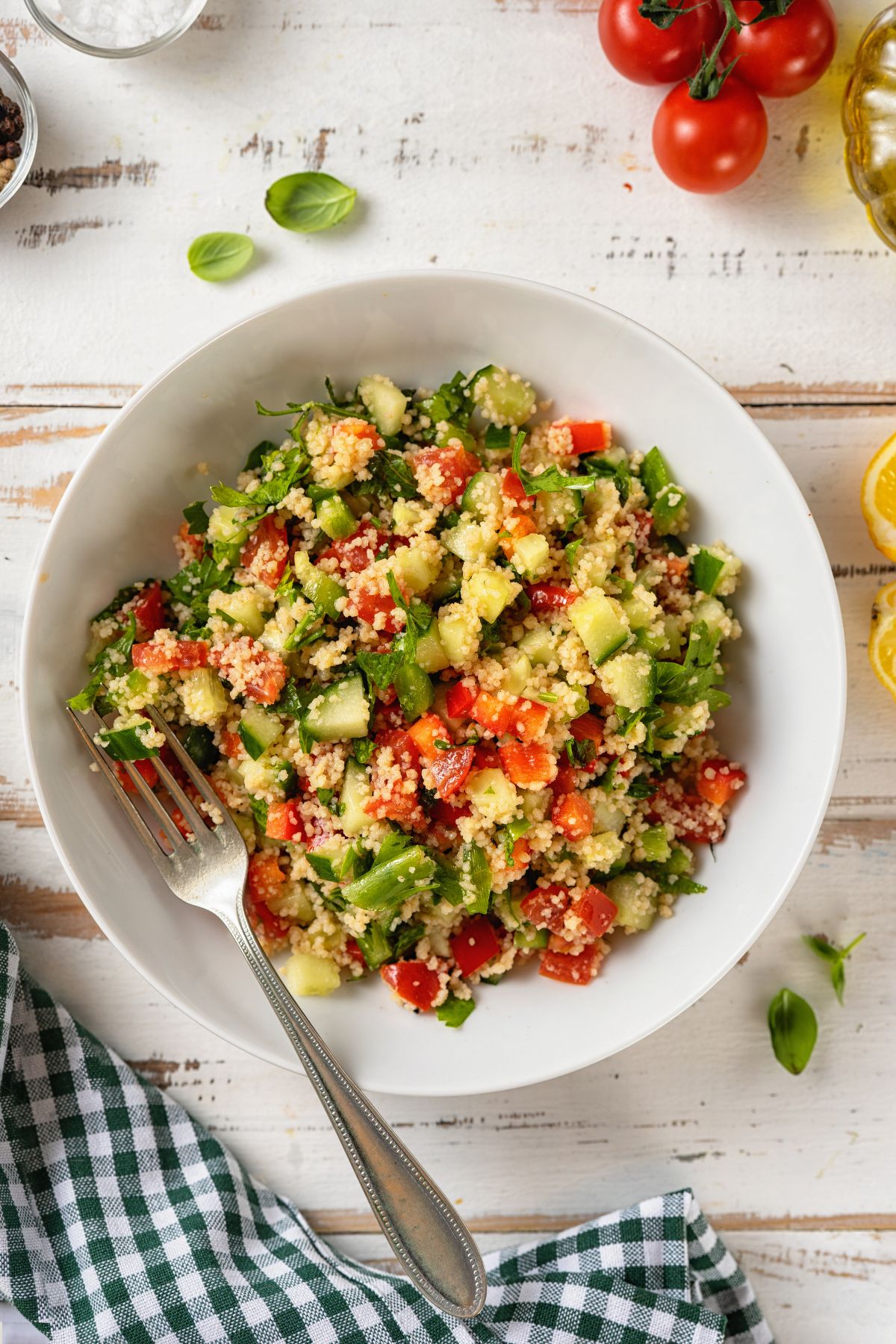 Instant couscous mixed with cucumber, cherry tomatoes, feta cheese, and a lemon-herb dressing.
Prepare the couscous according to package instructions and let it cool. In a large bowl, toss the cooked couscous with diced cucumbers, cherry tomatoes, Kalamata olives, red onions, and crumbled feta cheese.
Drizzle the salad with a dressing made from lemon juice, olive oil, minced garlic, and a medley of fresh herbs such as parsley and mint. Season with salt and pepper to taste and toss everything together until well combined.
Serve the Mediterranean Couscous Salad chilled as a flavorful and satisfying side dish or a light and nutritious lunch option.
With its vibrant colors and bold flavors, this salad is a delightful celebration of Mediterranean cuisine that will transport your taste buds to sunny shores and fresh flavors.
〰️ Remember, the key to hosting a successful event lies in simplicity, creativity, and sharing good food with great company.
So, don your apron, roll up your sleeves, and get on a culinary journey that will leave your guests raving and eagerly awaiting your next gathering.
There you are lovelies! 15-minute Dinner Ideas For Your Next Event!