Keeping 'em comfy… Outdoor Fall Wedding Essentials: For Your Guests.
Burnt orange, yellow, purple and brown—the beautiful colors of foliage plus the cool breeze make a magical setting for a romantic fall wedding. If you're planning to hold your event outdoor (like your backyard) during this fall, we've rounded up some ideas on how you can make your big day extra cozy and memorable for your guests.
NOTE : This post may contain affiliate links in which we may receive a small commission, at absolutely no cost to you, when you decide to purchase through those links. Please see our full disclosure for further information.
Don't forget to pin this post for future reference!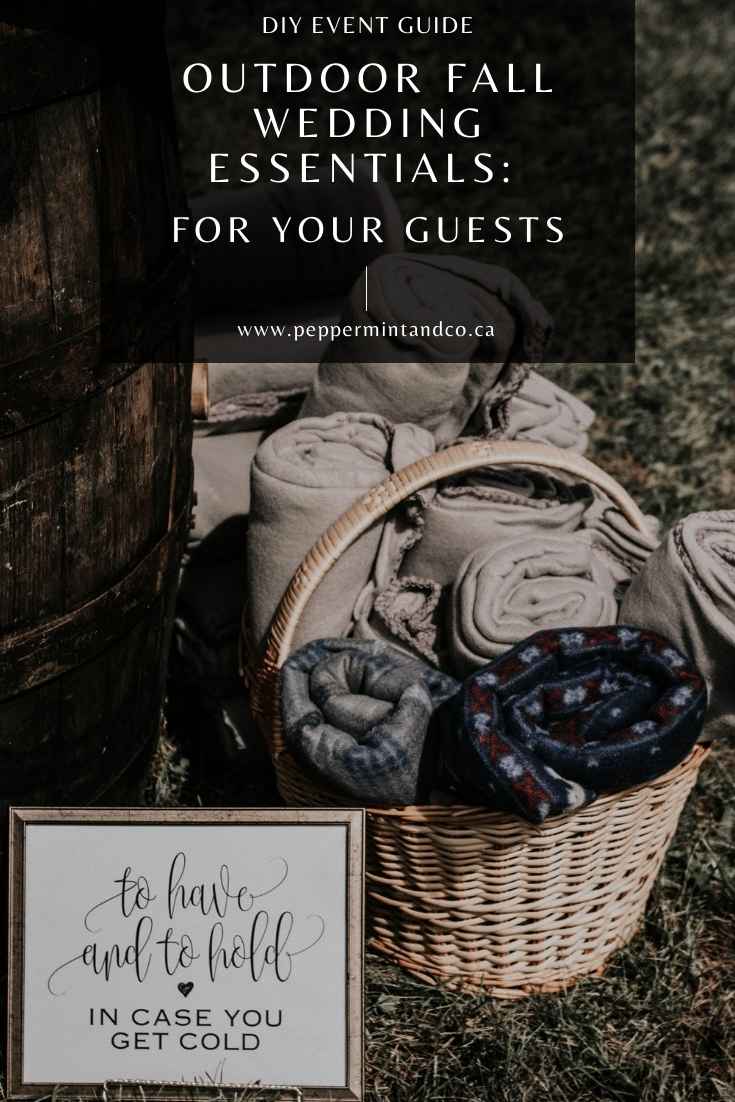 Thanks for pinning! Woot!
Outdoor Fall Wedding Essentials: For Your Guests.
Let's get started!
---
🔥 PORTABLE HEATER OR PORTABLE FIRE PIT
While the outdoors is a lovely backdrop for outdoor fall wedding, the weather may be a bit too chilly for your guests and will call for some heating essentials. Placing heating lamps, patio heaters or even a portable fire pit throughout the space will make sure that your guests are kept warm and comfortable throughout your wedding.
See our backyard wedding planning guide post, to help you plan the rest of your event. Heaters need specific power requirements, be sure to speak to your electrician/venue team to ensure you are plugging in accordingly.
🏠 PLANNING A BACKYARD WEDDING: 2020 GUIDE 🏠
---

🧣 COZY BLANKETS
Blankets are a must-have especially for outdoor fall weddings to ensure that your guests are warm and comfy. The plush thick warm ones will enable your guests to stay longer and really get a chance to enjoy the nights outdoor.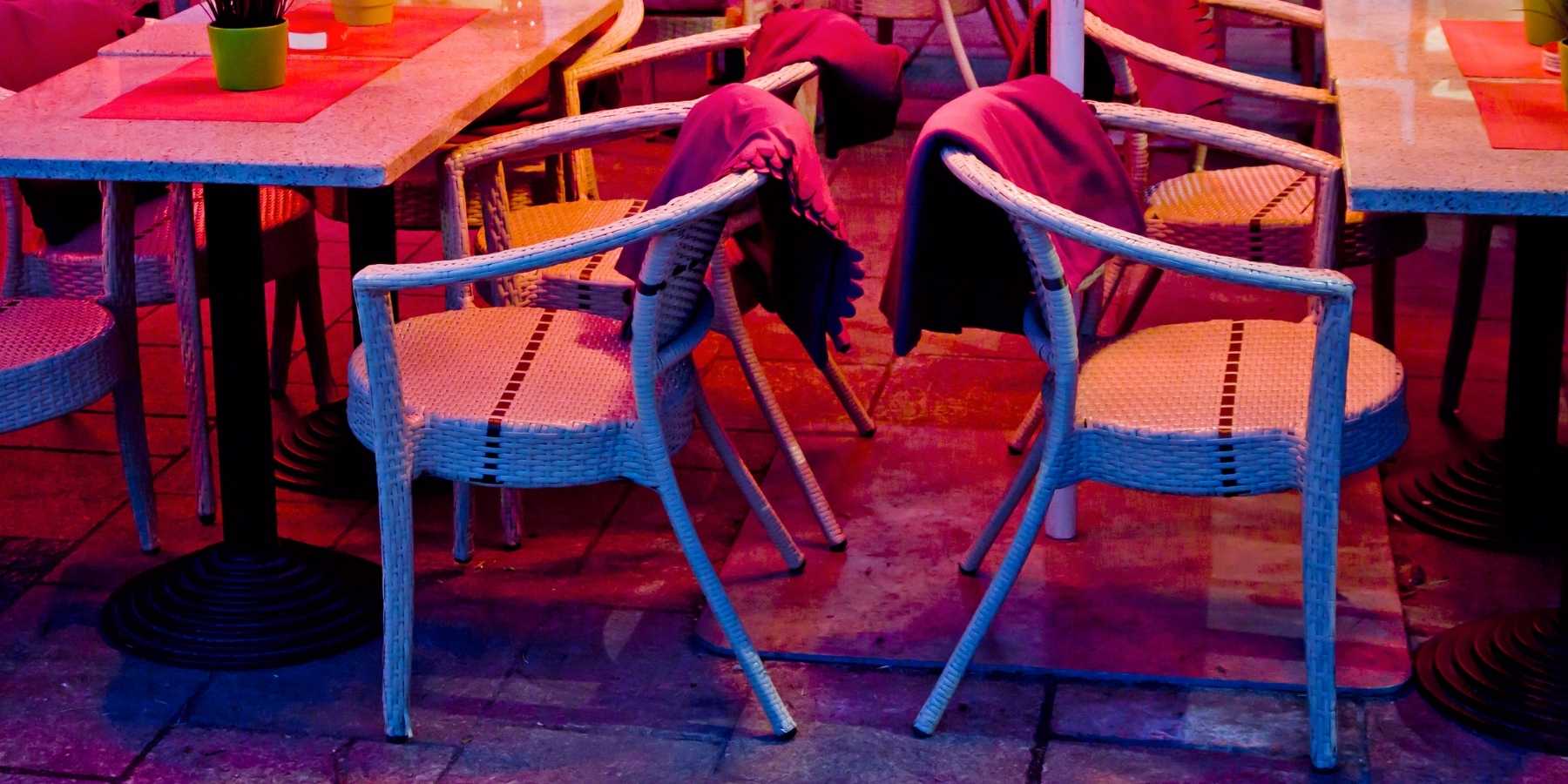 Place them on each seat to make sure that every guest gets one. Add a note on the blanket and it could double as a wedding favour too!
Extra tip, it might be a good idea to add some citronella candles on the tables. The bugs will be coming around once the sun sets. Having these candles around can not only shoo them away, but can also double as decor!
---
☕️ HOT COCOA
What could be a better beverage to serve at your outdoor fall wedding than hot cocoa, right? A hot chocolate bar is a nice touch to keep your guests warm. Besides the hot beverage, you could also serve add-ons like marshmallows and whipped cream on the side—yum!
You can also personalize mugs and add the marshmallows in small packets inside it, so guests can use it for their hot cocoa and also as a favour!
For extra precaution, you can rent a dispenser and place it per table so guests won't be sharing so much and the "sharing" will be kept only within the table.
---
🍵 TEA / COFFEE
Another hot beverage option is coffee and/or tea! You can rent or purchase a coffee dispenser and mix in your fave cappuccino. You could offer your favourite blends/flavours as a couple *a little personal touch* and don't forget to also offer pumpkin spice latte (such an essential!) to go with your outdoor fall wedding,
You can get "shots" of pumpkin spice flavored creamer that they can easily and quickly pour into their coffee!
Try these disposable plastic coffee/tea cups! There are plenty of ideas you can search online if you're looking for a DIY coffee bar or you could hire your favourite café to set-up a mobile coffee station at your wedding.
If you'd like an easier drinking situation for your guests, since there are wearing gloves and is covered in a blanket, you can give out a travel coffee mug. Will also work great as a wedding favor!
---

🍫 S'MORES
Looking for a fun activity for your guests? A s'mores bar will keep them busy and happy while munching on this gooey sweet treat. Isn't a s'mores session just such a fun way to look at the stars, enjoy the night of your outdoor fall wedding.

As we are in a middle of pandemic, you can place markers at the station to make sure that each guest is in a safe distance away from each other while making s'mores while they are around the fire pit. Use long skewers to hold the marshmallow. You can also consider giving out individually packed kit to make contact between guests much less, and also it's just easier altogether.
---

🧤 GLOVES
Let's do a full circle here, since you already have the blanket, let's complete it by also adding gloves! Just the perfect accessory to warm up those cold finger tips!
---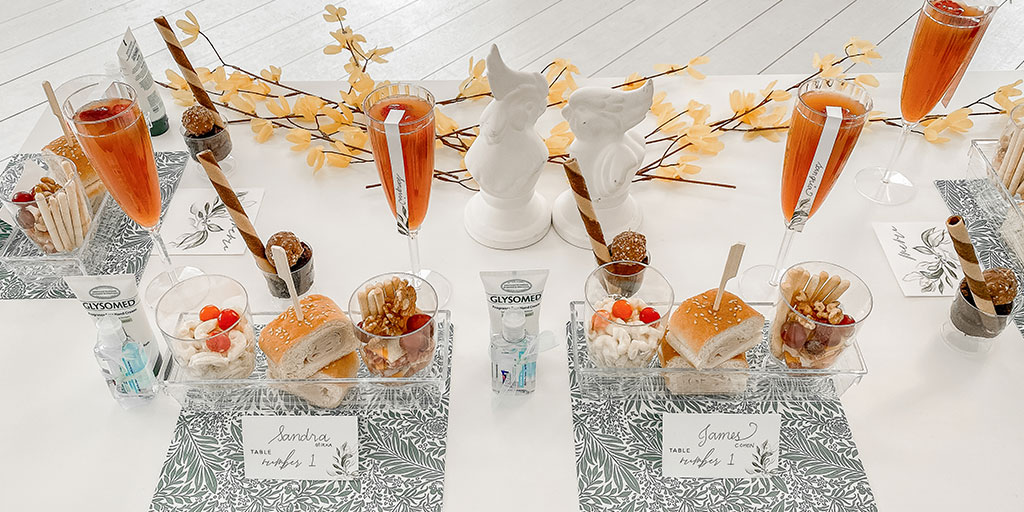 EXTRA TIP: CONSIDER SERVING FOOD THAT ARE STILL DELICIOUS EVEN WHEN SERVED COLD
This is something that you'd like to consider. If your guests are situated outside and it is a little chilly, or IT WILL get chilly later in the night, you might want to consider serving food that are still delicious, even when served cold. This is definitely something unconventional, but very fitting. Try a trio of macaroni salad, sandwich and mini charcuterie cup! All great served cold!
🍷 EASY SANGRIA BAR: DIY GUIDE 🍷
Even if you consider serving regular food/meal that is sure to be hot when served, the weather can make the meal so cold and probably stiff/hard sooner that expected.
💲20 CREATIVE WAYS TO SAVE MONEY ON YOUR WEDDING💲
---
SAFETY PROTOCOL EXTRA TIP: Together with having your guests and yourself wear a mask and practice social distancing, you can also rent stanchions together with signs, to ensure physical distancing is practiced. To take things further for extra safety, you can also rent clear dividers (you can also decorate it!) that you can put in between tables. Another option is to provide clear face shields that they can still wear, should they need to take the mask off to eat and/or drink. Adding extra preventative measures is always a good idea, even if it is an outdoor fall wedding.
Check out our posts on preparing for a wedding (both the ceremony and reception) during a pandemic for more tips.
Share your thoughts with us in the comments section below! xo
fall wedding essentials outdoor fall wedding outdoor wedding fall favors pandemic outdoor fall wedding wedding favors outdoor wedding what to get for outdoor wedding