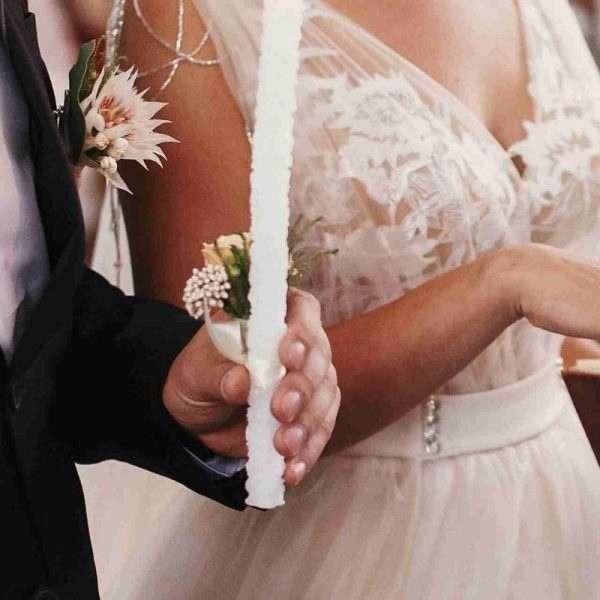 Celebrations and COVID-19. Indoor Wedding During a Pandemic Part 1: Ceremony. In this new world of social distancing and fully vaccinated passports, add on extra safety measures for guests and loved ones, weddings nowadays can get trickier to plan. Health and safety (testing and vaccines) are now a big discussion. Some will even question if attending or planning a wedding during these times is a risk. Of course, as it is safe to do so, during a pandemic, weddings can (and will still!) happen.
This site contains affiliate links. For more info, please see our full disclosure.
While it's already a challenge planning for a wedding, the COVID-19 pandemic has brought new hurdles for couples and wedding organizers alike.
But months into the pandemic, what we know is that even a worldwide pandemic won't stop us from celebrating and sharing special moments with our loved ones. That is why many couples have opted to host their wedding virtually or continue to hold their wedding in-person with strict health and safety protocols in place.
** IMPORTANT NOTE: Check with your local government and public health officials about any guidelines, protocols, policies, and/or regulations that you need to meet if you will be holding an event. **
If you're planning to hold an indoor wedding soon and feeling overwhelmed, we'd like you to know that we are here for you and that you're not alone. With our amazing wedding/event planning team and safety protocols considered, we'd like to share tips and ideas on how you can celebrate your special day during these times.

We divided our tips into a two-part article:
—Part 1: Ceremony
Celebrations and COVID-19. Indoor Wedding During a Pandemic Part 1: Ceremony.
Let's go over these points in detail!
1. Seating
Seating is an important thing to consider when you're hosting a wedding or any event. As the WHO recommends social distancing, your guests must keep at least 1 meter (3 feet) apart at all times.
So, you would have to plan and modify the seating during the ceremony to maintain physical distancing.
As you do this, ensure that you are working closely with the people you are seating together to advise them of the seating plan beforehand; if you can seat together people that live in the same household, the better.
You can also consider having ushers (or signs if you're capped with no. of people!) to guide your guests to their seats and ensure proper social distancing is observed, especially at an indoor wedding ceremony during a pandemic.
Another major thing is that you can also assign specific times for them to walk into the venue to avoid bumping into each other; this eliminates a "high traffic" area.
Give a good 10-minute window for each "table group." As crazy as it sounds, having a digital clock by the door helps guests use a universal time and wait in line/car as necessary.
2. Wedding Party
An easy option would be to limit your wedding party to just your Maid of Honor (MoH) and Best Man (BM). Or, if you're going to have a couple more bridesmaids and groomsmen, you can have your MoH and BM walk the aisle and have the other members of the wedding party stay in their seats.
If you're hiring a wedding coordinator, they will assist in queuing your wedding party as they walk down the aisle to maintain the recommended physical distance, especially at an indoor wedding during a pandemic.
3. Wedding Rings
The goal for a safe indoor wedding ceremony during a pandemic is to prevent or help guests refrain from touching or having contact with the same items.
For the wedding rings, we suggest that you and your partner keep each ring in your pockets/ so that when you need it, you were the only ones who touched the rings.
This will prevent different people from contacting the rings (e.g., from your ring bearer/ best man to the event organizer, to the officiant), just less touching/exposure in general!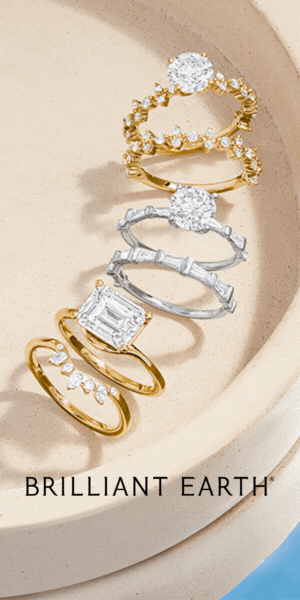 4. Place Reminders and Assigned Seating / Stations
As your guests may get excited about socializing and forget about following safety protocols at your indoor wedding ceremony during a pandemic, it would be helpful if you provide them with reminders on how they could safely go about "mingling" with each other; which is basically with a mask/face shield and 6ft. apart!
You can place signs reminding guests to maintain physical distance and frequently sanitize their hands. Signs like this one will help a lot.
Stanchions will literally keep them away from each other. Having these rented will be very beneficial.
Stations for masks and sanitizing, as well as floor markers. You can even take a step further by actually using mini sanitizer bottles as place cards!
5. Transition to reception
After the ceremony, you will most likely have a gap before the reception begins. A few options to consider in keeping your guests entertained are some food stations (with safety protocols in place!): Cocktail Sandwich Station, Cookie Dessert Bar, Food Stations Ideas, and Sangria Bar.
You can also have videos/collages playing on a screen to keep their eyes glued on something since mingling closely is not an option.
Remember that you might want to consider having coverage, like wedding insurance, to give you extra peace of mind if you are serving alcohol.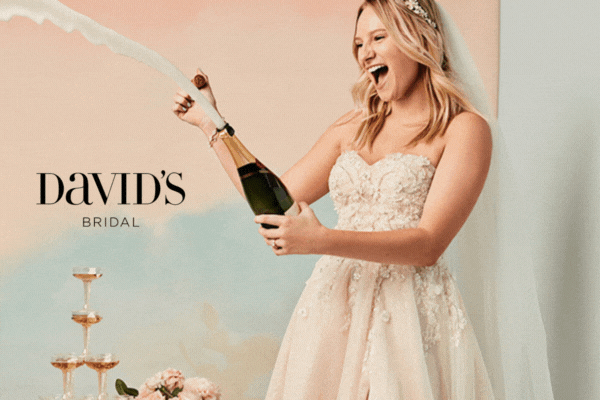 If you opt-out of hiring a wedding planner or coordinator but need an extra server, set-up help, and/or bartender, there are staffing companies where you can hire help directly and not worry about other things needed to be executed on the day of the event.
Remember not to underestimate the work and hours needed, as well as things that are still to be done on the day of your wedding, even if you have everything planned already.
SAFETY PROTOCOL EXTRA TIP: With your guests and yourself wearing masks and practicing social distancing, you can also rent stanchions together with signs to ensure physical distancing is practiced. To take things further for extra safety, you can also rent clear dividers (you can also decorate them!) to put in between tables.
Another option is to provide clear face shields that they can still wear, should they need to take the mask off to eat and/or drink. Adding extra preventative measures is always a good idea. Remember, we are at an indoor wedding during a pandemic.
The COVID-19 has forced all of us to embrace the new normal and adjust the way we deal with things—and that's also true with organizing weddings.
We suggest for your wedding day not to stress yourself and focus on sharing the special moment with the love of your life while keeping in mind health and safety protocols to prevent the virus.
DISCLAIMER: We've rounded up suggestions that are pandemic friendly. However, please note that it is still your responsibility to practice safety protocols, Covid-19 event guidelines, and constant hygiene. If need be, consult your local public health professional and abide by your government mandates.
We do not guarantee that your event will be 100% safe, as all safety practices are ultimately up to you and your guests, especially for an indoor wedding ceremony during a pandemic.
These recommendations are based on what the government and public health officials have mandated. These mandates can change accordingly and quite quickly. It is your wedding, and you are the only person that knows what's best for you.
There you have it! Indoor wedding during a pandemic. PART 1: Ceremony.