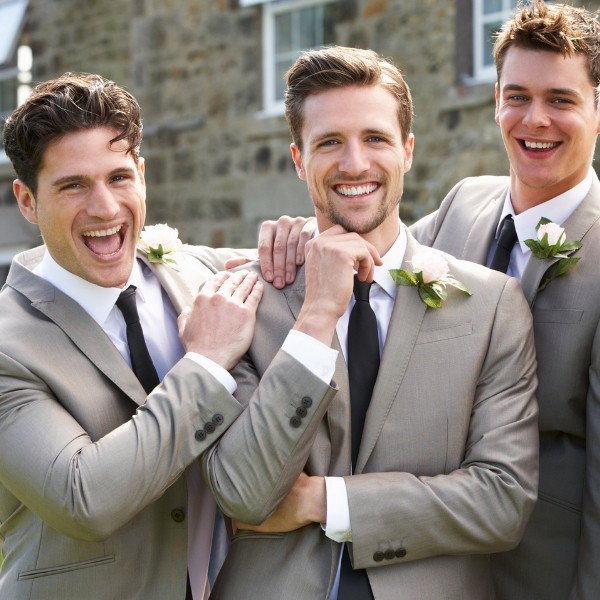 Best Man Duties. Bromance for sure! Looking for a best man duties checklist? What does the best man actually do? Perhaps wondering what a best man will be expected to help on? In this guide, we are sharing the most common best-man duties and responsibilities!
There are no "hard" rules and "responsibilities" on what a best man is supposed to do. Sure, we have enlisted here the traditional "duties," but note that every relationship has its differences. An open and kind discussion is always the best way to understand where you stand and how you can help.
We have listed them below for all the other "most common" duties to help you plan activities and events with your newlywed-to-be / groom.
Best Man Duties
1. Bro Presence
Listening and being attentive to the "moment" and the "circumstance" call for is essential. Providing a "no judgment zone" is one of the best things you can offer.
There will be moments that you might need to give the confidence to make decisions and fully support them. To provide laughter (fun!) and check in on things that you know might be challenging.
Being there to be an emotional support also matters a lot.
You might have been already providing this for the longest time, which is why you were chosen to be the best man; you are trusted and a source of great support and love.
2. Fashion Activities
The fashion and outfit talks will be one of your main duties as best man.
You will be the go-to person to ask about rental or style options, buying suits, picking shoes, and the like. This will also include the deadlines that you should be aware of, i.e., when is the latest you can order, how are you going to get all the groomsmen's measurements, and when are you planning to get everyone together to talk about other necessary fashion details.
Don't forget to bring the fun and help make these activities extra memorable!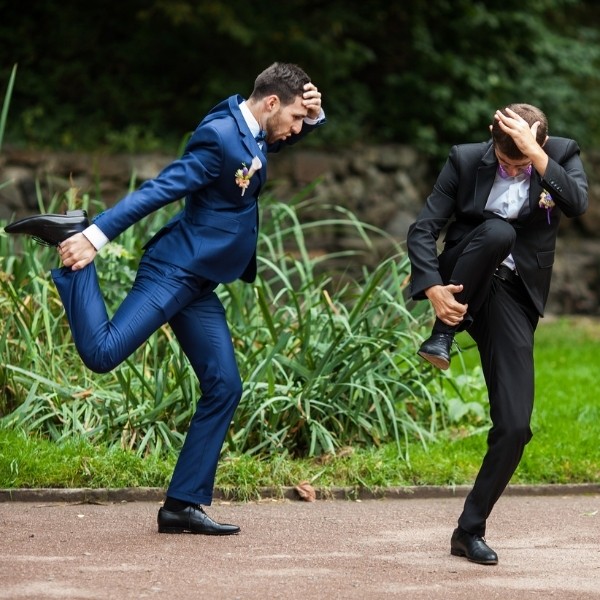 3. Point Person & Leader
Most likely, you will be also appointed as the "point person" for any questions and inquiries.
Starting with the rest of the groomsmen. They will most likely reach out to you for questions. If you know everyone at the bridal party, that's great! But if not yet, ask your newlywed-to-be / groom to provide you with the rest of the groomsmen's contact info and introduce yourself.
Opening up that channel for communication and discussion and extending your friendly and kind vibe will jump-start an amazing and fun relationship!
The groomsmen will need some leadership to remind them of their activities and responsibilities, and that's where you usually come in; to step up and ensure the groomsmen are informed.
4. Bachelor Party
Planning the bachelor party is definitely almost THEE "must" out of all the best man duties.
This takes quite the effort to gather information and idea and share responsibilities with the groomsmen. Of course, being the "leader," you will also have to bring up the "money" or "budget" talk. But, as mentioned earlier, when you have started an open and kind communication with the groomsmen and the rest of the friends coming, the bachelor party planning and logistics will be manageable.
5. Being the "lead" on the wedding day
Most of the best man duties really show up on the wedding day.
Watching the

schedule

closely and ensuring the groom and the rest of the guys are on track
Checking on the wedding rings, ensuring they are in a safe place
Welcome, interact, and usher guests (as needed)
Be on the "lookout" for when there are things that need "attention" and act or help accordingly (work with the

maid of honor

)
Reminding who would go next; speech/toast or for the next activity
Time checks are also important, i.e., the speech is getting longer than expected – what can you do to help, etc.
In addition, you might need to help lead the guests/crowd when it's time to move from cocktail to dinner, and the like are ways to help lead
Hyping is super important. Be the first one to clap, cheer and get the crowd going. Then, once the dancefloor opens, be the first to dance and invite other guests to do the same!
Check how everyone is doing (drinks and other activities)
.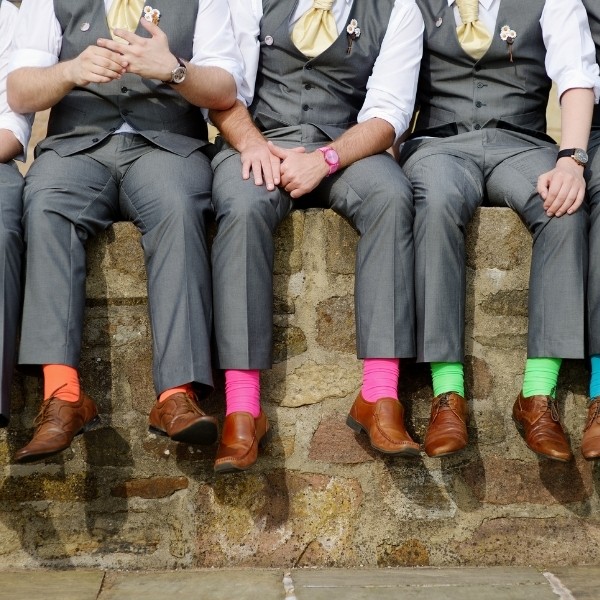 6. Be present & enjoy!
Remember that becoming the best man makes you exactly it; THE BEST MAN. You are CHOSEN to be there in the closest way possible, and that means a lot.
Above all, be present and soak in fun! Although there are best man duties, responsibilities, and tasks, know when it's time to enjoy! Your newlywed-to-be / groom will want you to enjoy and be present with THEM on their wedding day.
Share BIG LONG HUGS. Laugh hard. Party hard! Create amazing memories!
7. Helping with the wrap-up
This can mean reminding about the things needed to be taken home, like accessories, things, supplies, etc.
Helping the elderly walk to their car, checking in with vendors, reminding the groomsmen on the deadline of returning their suit, ensuring everyone is "ok" to drive or at least need a ride (Uber, etc.)
In conclusion, enjoying the process and the experience is the key to a lasting memory!
There you are lovelies! Best Man Duties!