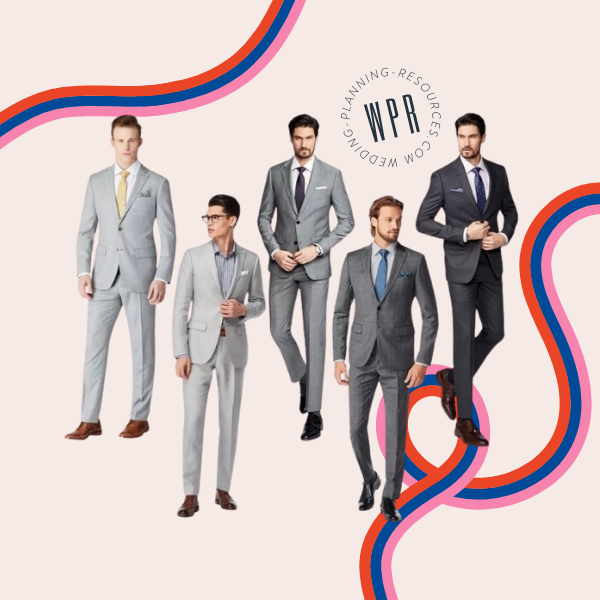 Top 10 Grey (gray) Suits Under $800. Grey & Sleek! Looking for grey wedding suite for the groom? Maybe charcoal grey wedding suits? Light gray wedding suits? Dark gray wedding suit? In this curated list we are sharing our top fave gray wedding suits for under $800!
We've rounded up our top 10 grey (gray) suits under $800 from Indochino.
These fully customizable suits are made to fit you—and your style—perfectly.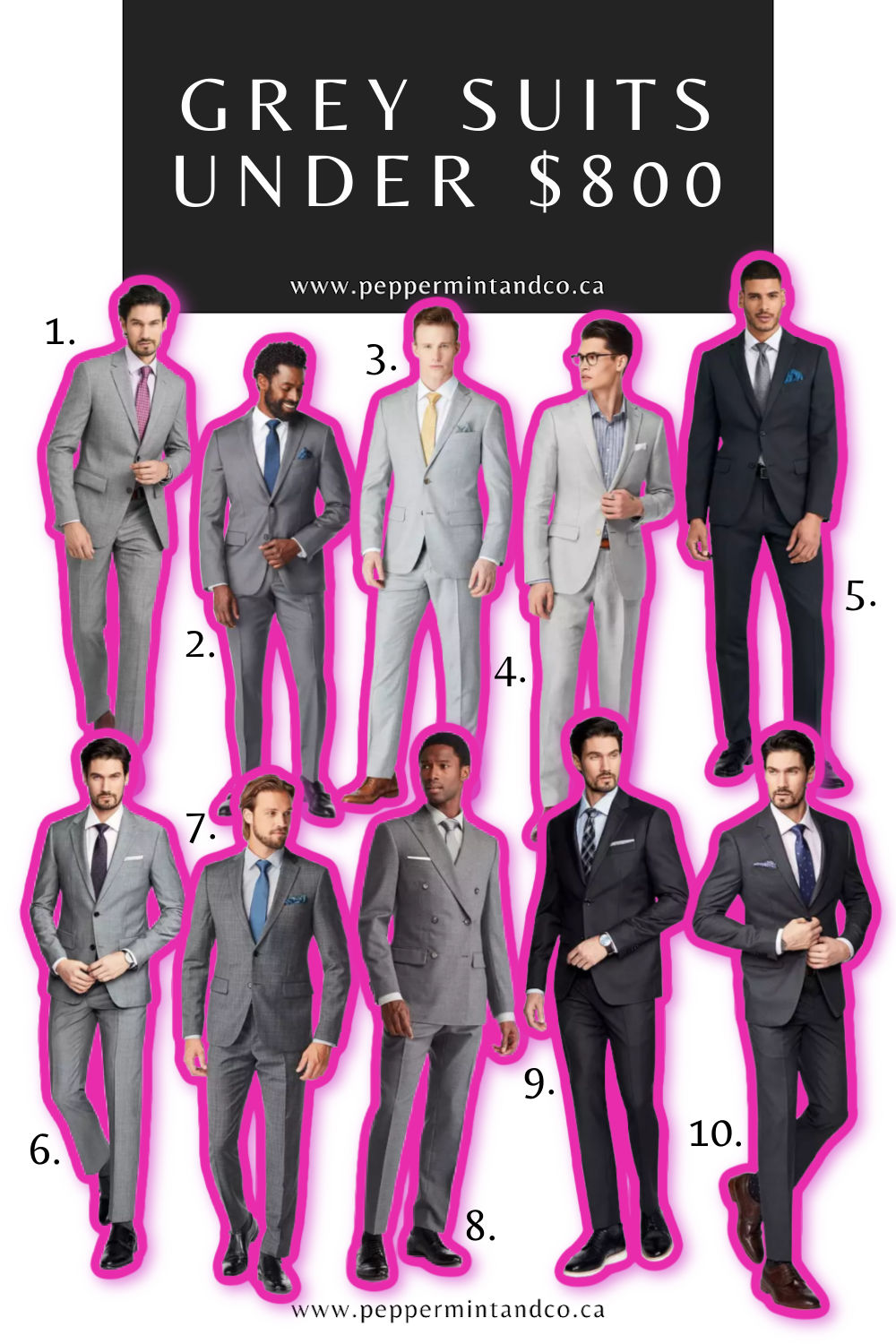 Top 10 Grey (gray) Wedding Suits Under $800. Love the list!
This site contains affiliate links. For more info, please see our full disclosure. Product descriptions are sourced from the manufacturer/brand/seller's shop as linked accordingly.
(1.) HAYLE SHARKSKIN LIGHT GRAY SUIT | Stand out and make a statement in the Hayle. This stylish, medium-weight light gray suit has a rich textured appearance and soft hand-feel.
(2.) TIPTON GRAY SUIT | Tried-and-true, the Tipton Gray Suit is a perfect all-rounder you can wear anywhere, in any season.
(3.) CHISWICK MICRO CHECK LIGHT GRAY SUIT | On the hunt for an understated statement-maker? Look no further than the Chiswick Micro Check, a pattern designed to provide texture and movement to your more traditional solids through a subtle, small windowpane pattern.
(4.) SAILSBURY GRAY SUIT | If you're looking for something to wear to the next company barbecue (and you're not the Hawaiian shirt type) the Sailsbury is for you. Available in 4 vibrant colors and spun from durable, heavyweight linen, this suit will most certainly stand out in all the right ways.
(5.) HEREFORD CAVALRY TWILL CHARCOAL SUIT | This cavalry twill collection is inspired by the hard-working heritage materials used a century ago to make riding and military uniforms. Indochino lightened the fabric weight and softened the hand feels for a subtle nod to the past perfect for modern-day wear.
(6.) HAMILTON SHARKSKIN LIGHT GRAY SUIT | This suit amps up the Sharkskin suit's suave factor. Blended with mohair, the Hamilton is a lustrous version of the iconic fabric. Believe us; you're going to need a bigger spotlight.
(7.) HARROGATE GLEN CHECK CHARCOAL SUIT | Nearly imperceptible to the eye, this suit's plaid patterning serves to emphasize its unique texture through an interplay of extremely slight changes in weave and shade. Throw in a touch of silk, and you've got a truly unique fabric.
(8.) HOWELL TRAVELER GRAY SUIT | Life moves fast; wear a suit that can keep up. With sustainable nanomaterial technology and added spandex, the Howell Traveler Light Gray Suit provides unparalleled comfort while allowing you to toss it in your luggage and whip it out wrinkle-free for your meeting the next day.
(9.) HEMSWORTH CHARCOAL SUIT | Classic, versatile and reliable – the Hemsworth is your tried-and-true charcoal suit. This solid-colored number in pure premium wool stands up to whatever the daily hustle throws at you.
(10.) HARROGATE CHARCOAL SUIT | This is probably our favorite out of the top 10 gray (grey) suits under $800! You're in the lap of luxury now. Indochino has taken their most popular solid-colored wool suit and blended it with cashmere to heighten its sophistication. Cashmere is king, gentlemen.
There you are! Our Top 10 Grey (gray) Suits Under $800. Stay tuned for more wedding fashion ideas!