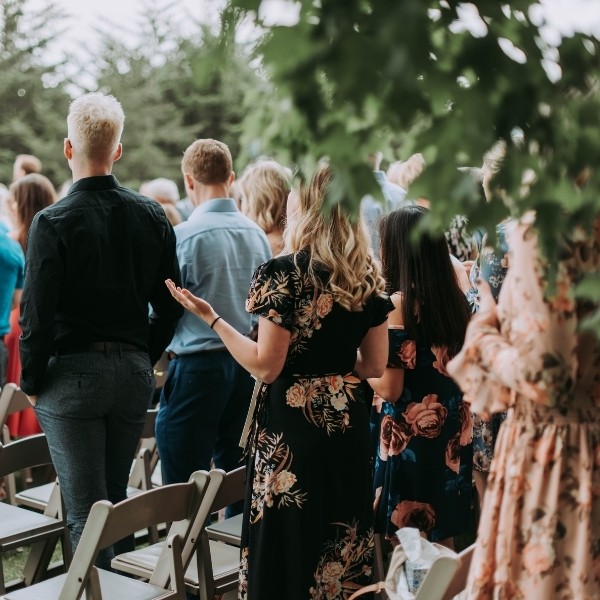 What Not to Wear to a Wedding. Let's celebrate respectfully! Wondering what colors not to wear to a wedding? Can you wear white to a wedding? Can you were white to a wedding? What do you wear to a wedding? Want to know dress etiquette for wedding guests? What kind of dresses to wear to a wedding? In this guide, we are sharing tips on what not to wear to a wedding.
Excited about going to a wedding next week? Figuring out what to wear? The dressing-up part is enjoyable yet can be complicated, not only for the bride and groom but also for the guests.
Generally, weddings are 'formal attire.' Most wedding invitations might not mention it, but generally, guests are expected to dress formally.
Every so often, we would receive a very helpful wedding invitation that will mention the dress code and the preferred color scheme/combo. This is truly something that will guide the wedding guests in deciding what to wear to the wedding.
We've put together a 'reminder' list of what not to wear to a wedding! This is a reminder list because sometimes we are aware of these already, but when we get busy, these things might be forgotten even if we 'don't mean to!'
1. White Outfit
Unless mentioned by the couple specifically, we should try not to wear anything white, off-white, champagne, cream, or even ivory.
2. Too Revealing
This is very subjective, of course. But if you love to wear dresses where you can flaunt your skin and curves, you can do so at reception. If you were to go to the ceremony, consider wearing an outfit that is more on the conservative side.
You can then change into something before heading to the reception. Consider that even at the reception, there will be elders and possibly some coworkers (even bosses!) of the couple, which is why steering clear of sheer/see-through fabric will be more appropriate.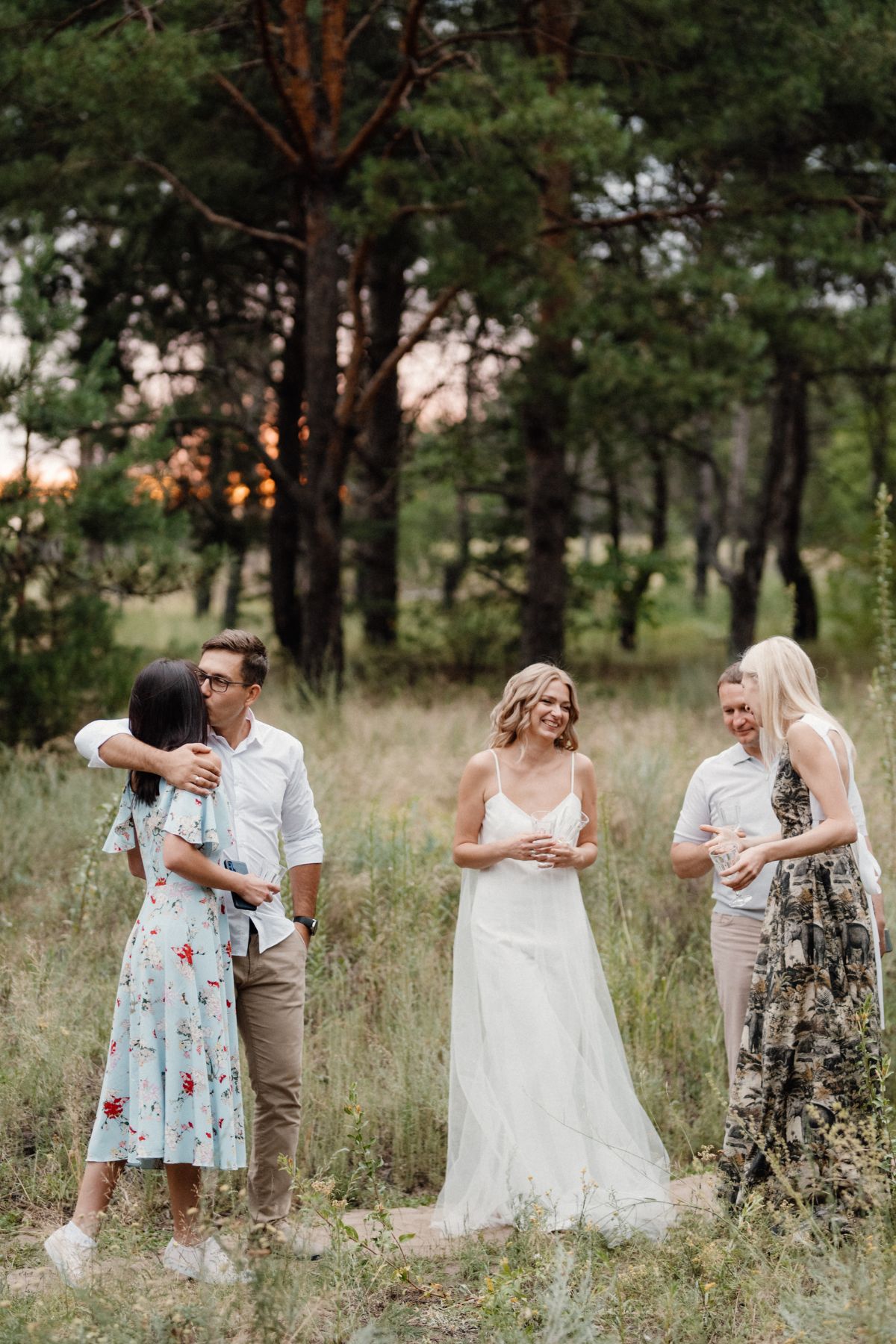 3. Casual Clothes (important note on what not to wear to a wedding!)
As mentioned earlier, most weddings, unless otherwise mentioned on the invitation, requires a 'formal attire'
Beach Weddings. You can still wear a classic sundress (flattering dresses) and even flats, as long they have a 'formal aspect.' Choosing materials appropriately will help with the 'formal' look we are aiming for.
Same for suit wearers, you can opt for breathable and light materials that will keep you cool. Even the sandals or beach shoes that you pick will help elevate the 'formal beach look' we aim for.
Outdoor Weddings. Especially during the summer, you might want to opt for a lighter fabric / breathable outfit that still has a formal feel to it but will help you keep cool.
Winter Weddings. Layer your outfit. Wearing a huge jacket the whole time might be tempting, but you can keep your 'outfit' looking sleek by layering. If the venue is pretty chilly, keep your layers on. Thick scarves and shawls will work as a jacket but will look elegant and formal.
When you get to the next venue (reception), and it seems warmer, you can take off layers accordingly.
No jeans. Absolutely do not wear jeans. Unless you are to go to a themed wedding, jeans might actually be in the theme.
Avoid shorts. Definitely no shorts. It might be something you want to consider because of the weather, but you can trade the shorts in with light fabric dress pants, which will make you feel cool and still comfortable.
Comfort. You are definitely welcome to change to a more comfortable shoe. Keep your shoe in the car, and you can switch after dinner when it is time for dancing.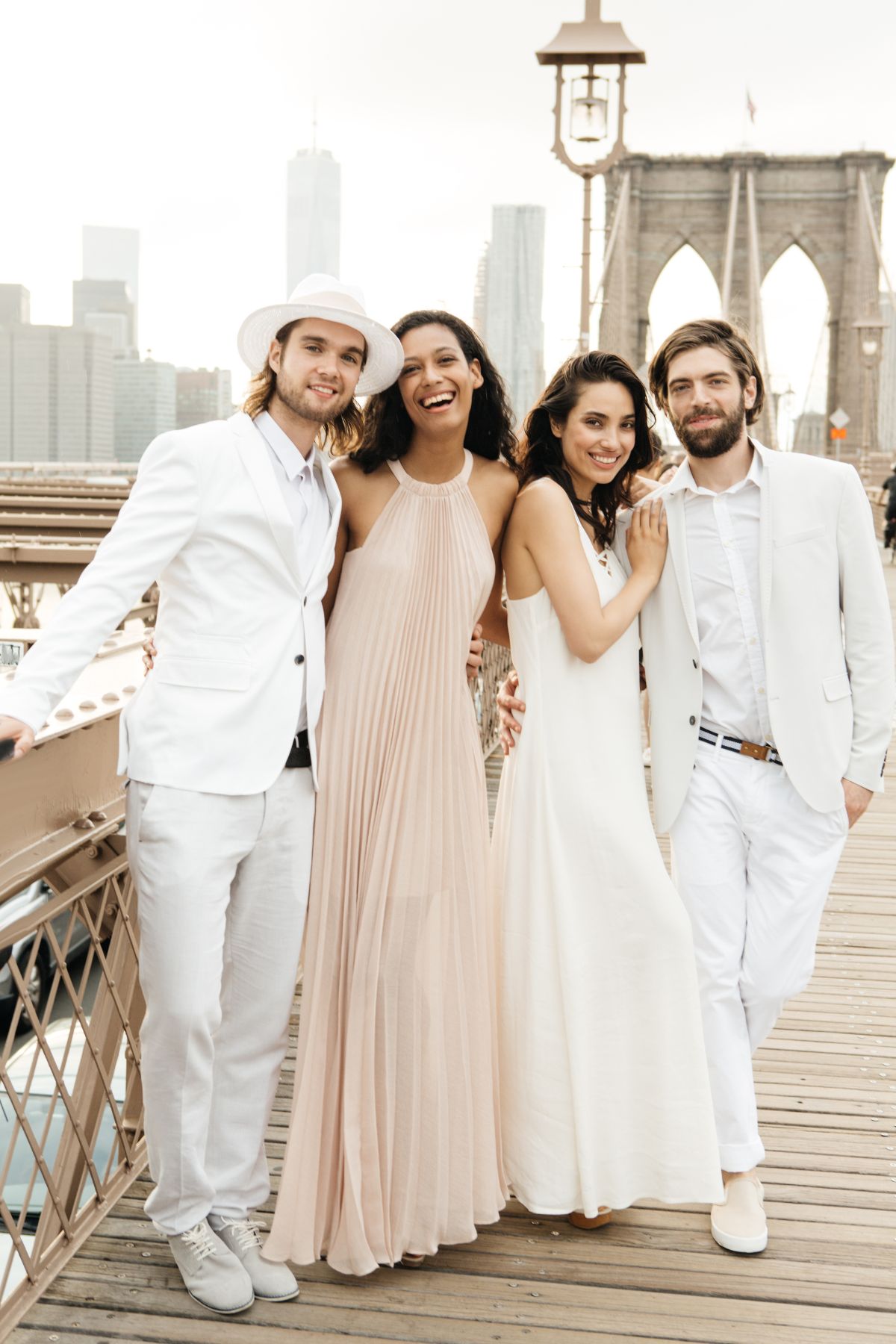 4. Non-compliance
It might be tempting to say 'no one will notice' if you show up at a church ceremony wearing something that is not appropriate but let's try to be compliant and respect the place where the wedding ceremony is being held.
There might not be enough information on the wedding invitation we receive about appropriate outfits following the wedding venue, but we easily check into this.
Simply go on Google and check out dress codes or previous weddings that have been held at that venue (which you can easily find!) and use it as a reference/guide when choosing your outfit.
Let's do our best to comply and be mindful of our 'outfit choices.'
5. Inquire
If even after researching and you think you found enough info, you are still a little unsure, you can call the venue and inquire.
In addition, you can ask the couple, and you can run it by them. They will most likely appreciate how you are proactive and respectful.
Color choices might be something that you can consider, and many guides will tell you not to wear all-black, sparkly, animal prints, or anything bold, but we would say you definitely can.
As long as you do it tastefully and plan accordingly. You can change from the ceremony to the reception. Or you can also have a scarf and shawl handy to cover up accordingly. You can also have other accessories like belts, hairpieces, and/or jewelry that will elevate the look of your outfit.
There you are! What Not to Wear to a Wedding!