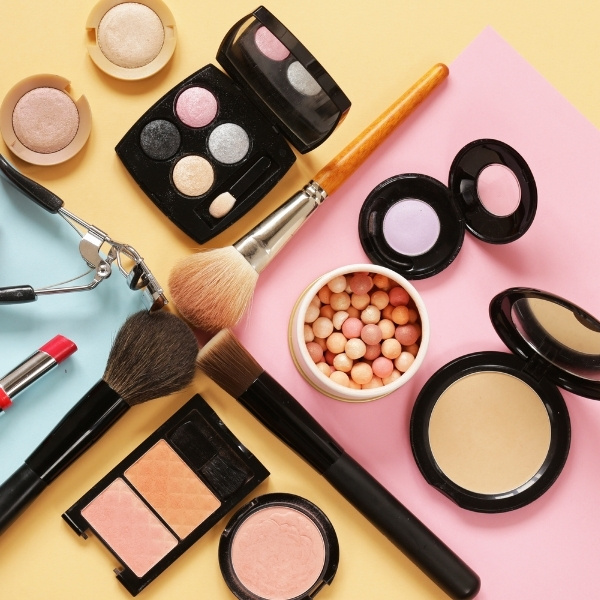 Wedding Makeup Tips: Wearing A Mask, Acne-Prone, Oily, Sensitive Skin. Gentle & Acne-sensitive! Wearing masks has become our new norm, even at weddings. Or should we say, most importantly, at weddings or any gatherings? If you plan to do your own makeup at your wedding, we have useful tips that will definitely help you out!
These are the legit products, as well as the process that I use.
Struggling with acne since I was in junior high (puberty!), I have tried way too many products, and eventually, I've come up with the staple make-up products + routine that I have tried and tested (and worked!).
Even if a make-up artist has the most high-end and highly reviewed make-up products + the greatest talent in the world, I won't risk putting things on my face that I have not tested in the past. (that's how sensitive my skin is!)
Even at weddings and events (even photoshoots!) that I attend, I had to do my own makeup, and learn from my own mistakes (wrong shade, didn't last all day, causing me to break up, etc.) I've seen many videos and blogs that did not work for my skin (as you know, we all have different types!), which is why I wanted to share my own routine that you can try out, especially if you have acne-prone, oily and sensitive skin!
Since we all have been wearing masks since the whole pandemic started, adding an "extra layer" of protection on my face to avoid acne has also been my new normal! I wanted to share the top products that I use and my updated makeup process, allowing me to wear masks and not worry about acne!
This site contains affiliate links. For more info, please see our full disclosure.
Wedding Makeup Tips: Wearing A Mask, Acne-Prone, Oily, Sensitive Skin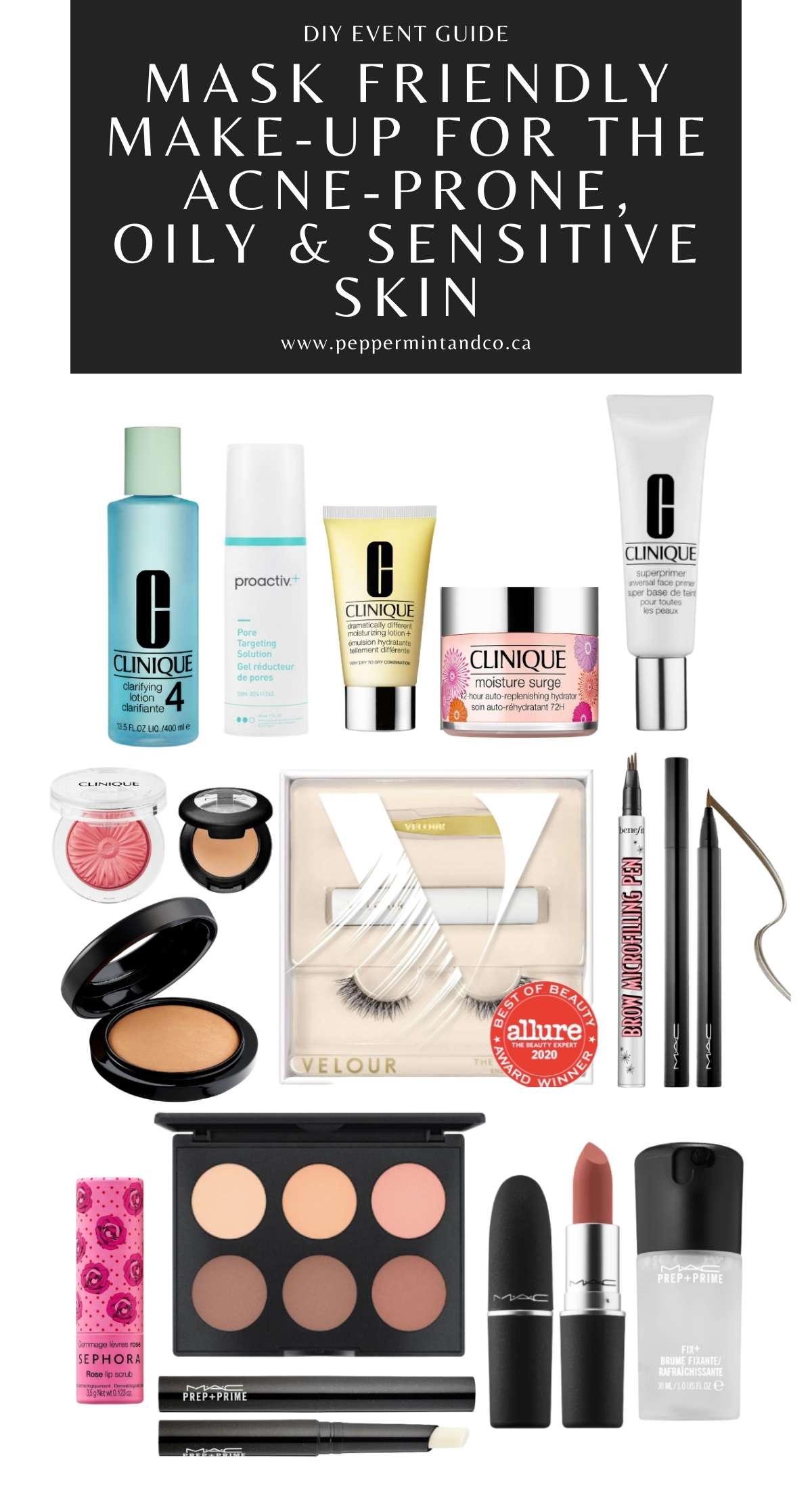 You can easily browse these products on Sephora!
Let's go over these products, as well as the process, in detail!
1. Consider getting things "done"
Now when we say "done," we mean consider getting your eyebrows and your lashes "done" before your wedding. If you consider micro-blading, you might want to try this at least 3 weeks before the wedding, as it takes about 2 weeks to heal completely.
For your lashes, if you have done lash extensions before, consider getting "volume" to amplify the look of your lashes – so you won't have to worry about adding on fake lashes (of course, you still can, if you really want to!)
If you haven't tried lash extensions before, speak to a pro and check options for you. Some amazing lash pros can even test the "glue" on your lashes with only a few extensions to ensure you do not have any allergic reaction before you do a full set.
These things that you got "done" will cut your prep time shorter, and also, you won't need to keep checking on them as you know they will not go anywhere even when you start to sweat or even when some raindrops unexpectedly fall!
If you are not into getting things "done," no worries, I got my fave Benefit Microfilling Pen and Velour Lash Kit that will still do the trick!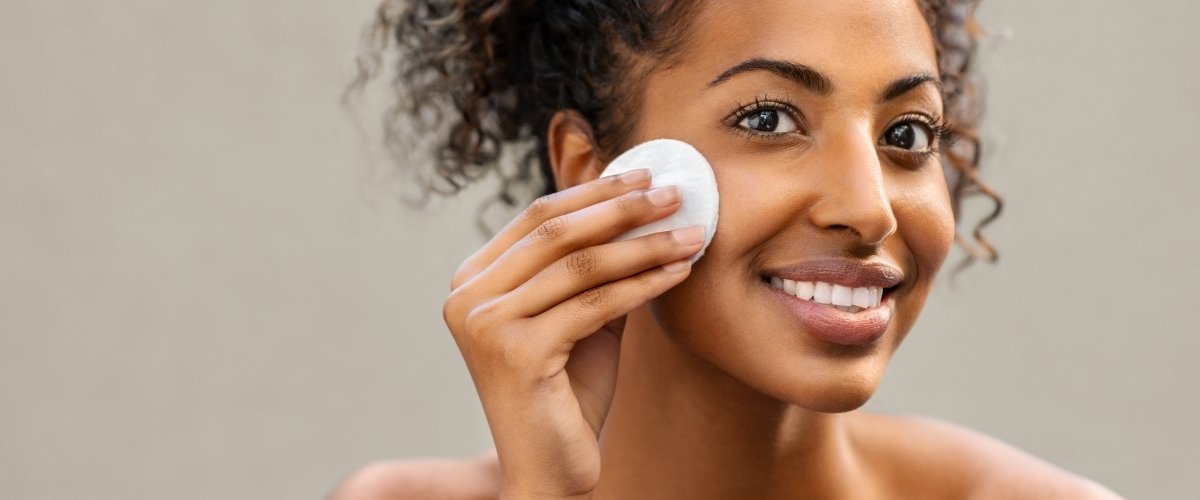 2. Prep & Moisturize
I have tried and used many acne products since I was in high school; at one point, you can't even drop a needle in my face without popping a pimple! It's crazy!
But after years and years of combos and trying products, what worked for me if a combination of Proactiv and Clinique products! I got to try many of these products and learn so many ingredients as I used to work for them and got great discounts on the products, so I manage to create a system that works for me! NON-COMEDOGENIC (does not clog the pores!) is the way to go!
** IMPORTANT NOTE: If you are using Proactiv for the first time, you have to give yourself at least 3-4 months – do not use it a month before the wedding. Depending on what's underneath your skin (which none of us will ever know!), Proactiv will most likely purge/cleanse first before it works, meaning you will break out before your skin clears. Plan before trying it out.
Of course, you can use your own combination of acne care. Start with prepping your skin; exfoliate, use your toner, acne cream, and moisturize!
If you are wearing a mask for a longer period of time, you might want to consider adding another layer of acne cream than usual – emphasis on the areas where the mask will be "sitting."
The same goes with the moisturizer; add another layer as well to help create that barrier!
** SIDE NOTE: Add another THIN layer. Avoid adding a thick layer. Keep massaging the layers onto the skin until it is fully absorbed, and only apply the next layer once the one before is completely dry.
3. Prime (lightly)
You can definitely add a thin layer of primer. I personally use this Clinique Superprimer. If you are not used to using primer, it is very tempting to put a lot, but a pea-sized drop will work for the whole face! If you put more than that, it will defeat its purpose and might actually contribute to the "cakey" look!
4. Think "light" foundation
If you are used to wearing a heavy foundation (I don't blame you! I do too!), going light might be a better option for you when there is a mask involved.
Here's why.
Having a heavy foundation means covering a lot of your skin – which is good if you are not wearing a mask! But because you are, the heavy foundation will most likely emphasize the "mask line."
Now it is inevitable that the mask will somehow be moving around your face; if you wear a heavy foundation, the mask will most likely leave a "mark" – a more noticeable "make-up mark."
If you wear a lighter foundation, even if your masks move around a little, it will still look even. Or at least much easier to blend out compared to a heavy foundation.
I've been using this Mac cream concealer (I have lots of dark spots and red areas to cover!) and Mac sheer face powder more since I have been wearing masks so much!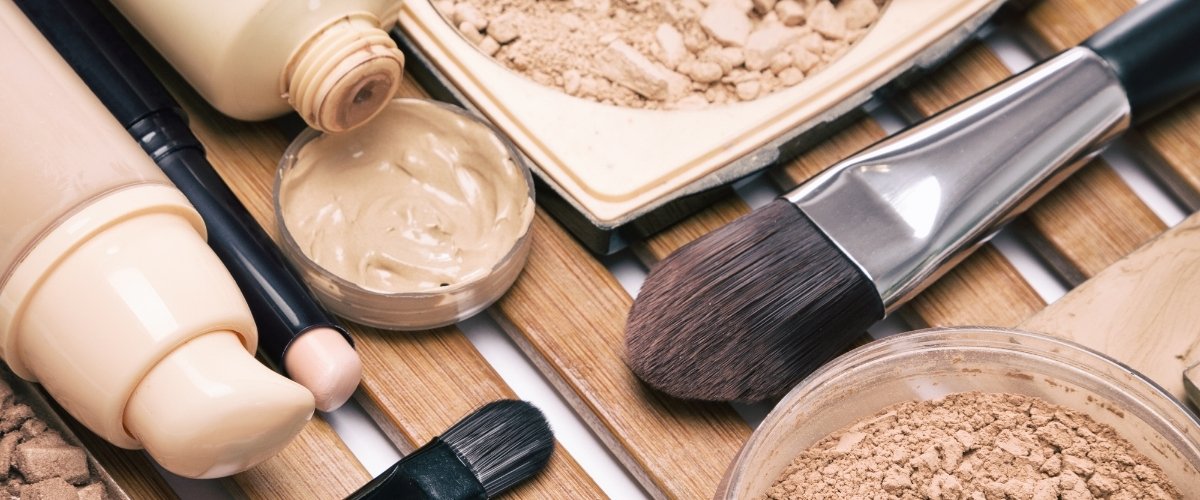 5. Easy on the eyes
This might not be a piece of trendy advice for wedding makeup tips: wearing a mask, acne-prone, oily and sensitive skin, as most makeup artists have suggested putting more on the eyes since it is the only part of the visible face.
I, on the other hand, think that since the eye is the only part that will be most likely recognizable about you and that you will be most likely communicate (since no one can see your lips move under your mask) with your eyes, to keep your eyes classic and minimalistic.
If you already have your volume lashes "done," you can add a classy waterproof eyeliner – you can also use a colored waterproof eyeliner if you'd like to add some sparkle or color. Still, I would say not to cover your lids! Let your guests see and communicate better through your eyes! I personally use Mac Brushstroke Eyeliner.
6. Skip contour and blush
Skipping contour and blush will let your skin breathe a little better under the mask, especially as part of your wedding makeup. If you plan to take your mask off for photos and want that blush and contour, consider having your photos done FIRST before the "actual" wedding ceremony/reception so you won't have to worry about re-blending your blush and contour.
7. Soft + matte lips
You still want to feel pretty with that sexy pout! But since your lips are underneath your mask, you might want to consider going matte – a very long-wearing matte.
You can start by scrubbing/exfoliating your lips 1-2 days before the wedding. On the day of your wedding, prime your lips first, and then use matte lipstick.
Why matte? Because you don't want to have that sticky feeling using a gloss or balm under your mask!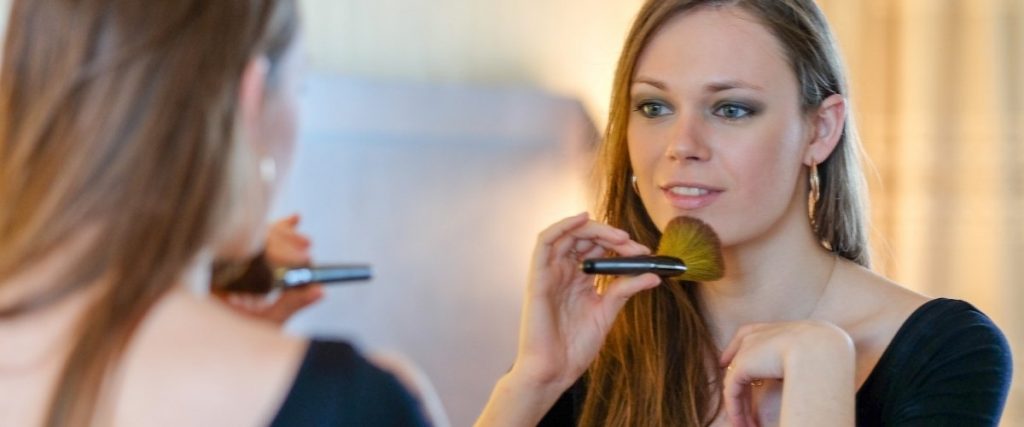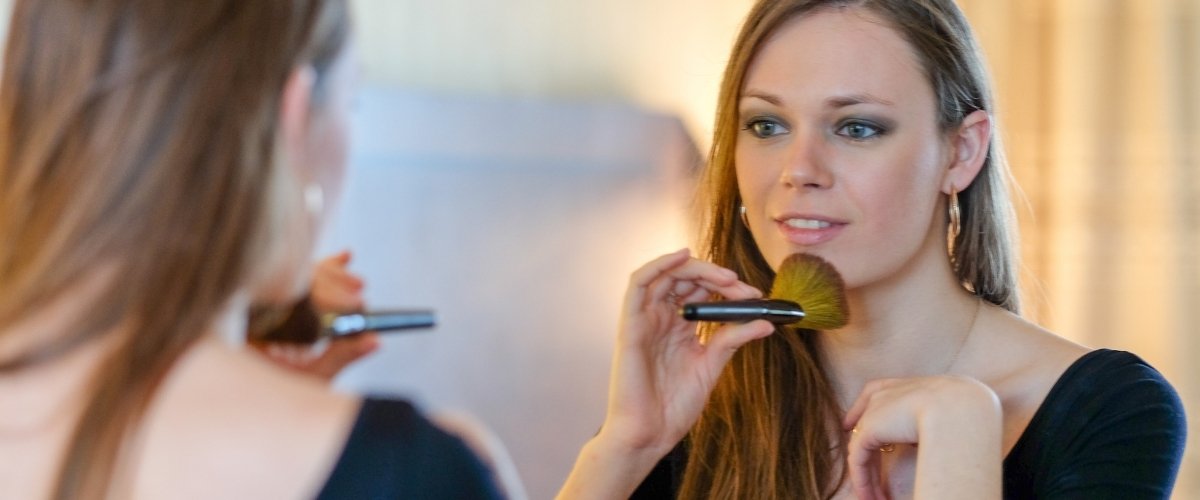 8. Do a trial
If you are DIY your own wedding makeup, do a trial on yourself and adjust from there accordingly. If you are using a specific mask, use that mask as well! Do your trial 2-3 months before your wedding.
If you give yourself enough time for the trial, if you ever react (hopefully none!), you still have time to figure things out and find a better way around things to get you the best wedding makeup (and skin!) even with a mask on!
This is also a great chance for you to try out the best setting spray for your skin! Personally, I have the most sensitive and acne-prone skin my skin won't take any setting spray – it just somehow makes my skin break out like crazy – I've tried too many already! So I skip this step altogether.
9. Choose the right mask material for you
You might want to consider getting a custom mask done or using material around the softer edges of the skin; think something like satin.
When you choose a material, ensure not to compromise the safety component. Please speak to your designer and talk about options and creative ways to make your mask skin-friendly and fashionable, but it will still SERVE ITS PURPOSE, which keeps you safe!
There you have it! DIY Wedding Makeup Tips When Wearing Masks (for the acne-prone, oily and sensitive skin)!
As per usual, we do our best to provide guides and suggestions that are pandemic friendly. Please note, however, that it is still your responsibility to practice safety protocols, Covid-19 event guidelines, and constant hygiene, and if need be, consult your local public health professional.