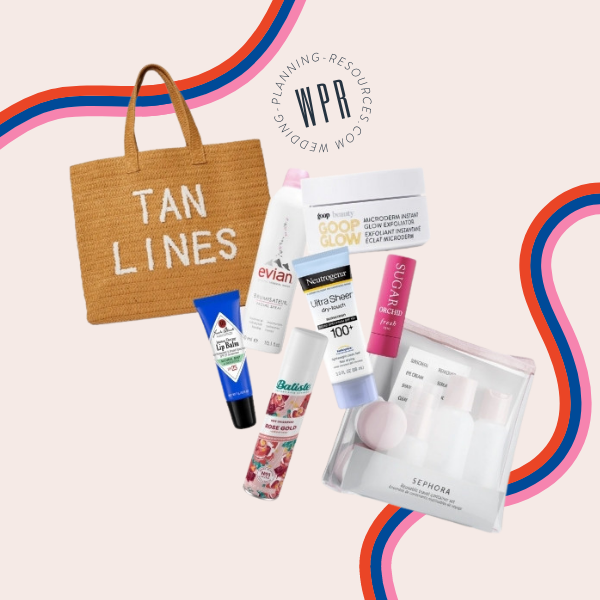 Travel-Friendly Beauty Products For Your Bachelorette. Let's have fun! Are you planning the bachelorette or packing for it, or maybe even looking for bachelorette party gifts, these products we've listed here are great for your bachelorette travel! Because bachelorette is fun when you have all the beauty must-haves in your travel bag!
Your bachelorette is one of the most exciting things people do right before their wedding. Girls (or anyone you want to join in!) wait for a special moment to spend such a golden time with their best buddies.
This will be such a fun and memorable trip and experience! This means taking your at-home beauty products will take up a large space. We are sharing this list of highly recommended and reviewed beauty products that are travel-friendly, and perfect for a bachelorette trip!
NOTE: All prices are subject to change without notice and are not guaranteed. The prices listed are based on the retailer's pricing.
This site contains affiliate links. For more info, please see our full disclosure.

Packing Tip:
To help you save on your products, instead of buying new products, you can also use reusable travel containers and fill them up with your favorite products! Using a waterproof container will keep other things in your luggage or bag "safe" from any accidental packaging breakage or spillage!
But also, why not try new products altogether? And do not worry about filling up and labeling! If you are flying, you can stick them in your luggage instead of your carry-on! This way, you can still enjoy them after your trip!
Travel-Friendly Beauty Products For Your Bachelorette
1. Sunscreen
There is no doubt that you are going to click endless selfies of your bachelorette times with friends. SPF is the first thing to carry in your travel bag. Find a sunscreen that will stay on for a long time, protecting your delicate skin from harmful UV rays. You can capture some of the best photos with beautiful skin.
2. Curling iron
Great way to change up your hairstyle! Whether you want your hair curly or straight, packing a curling iron with you is a great way to change up your looks!
3. Face Cleanser and Exfoliator
Travel and lots of activities up ahead? Carry a face cleanser, or better yet, an exfoliator with you to ensure you clear out those dirt and dust that have accumulated during your busy and super fun day!
4. Mascara (one of the travel-friendly beauty products for your bachelorette essential!)
REGULAR:
WATERPROOF:
This is probably a staple in all our makeup kits, so why not include this in your travel-friendly beauty products for your bachelorette list? Who does not love a good mascara to get our eyes glowing and look extra radiant? We get it; not everyone is a fan of waterproof mascara, so we are including both options for you!
5. Deodorant
Deodorant is most likely the first thing you must put in your travel bag. Long trips can make you feel exhausted (and sweaty!) A flash of deodorant will rejuvenate your tired body and mind as well.
6. Makeup remover (end-of-the-day essential travel-friendly beauty products for your bachelorette!)
Before going to bed or just freshening up, taking off your makeup is something your skin will love you for! Take off that mix of makeup, sweat, and dust, and let your skin breathe!
Choose products that you can lather up to give your face a good massage while you are taking your makeup off! Looking for a quick fix? We also included wipes to help you out!
7. Lip Balm
Protect your lips and keep them soft with these lip balms! The best thing about them? They also have SPF!
8. Face Mist (this is one of our fave travel-friendly beauty products for your bachelorette)
Another favorite here on our travel-friendly beauty products for your bachelorette is face mist! Whether your trip is during summer or winter, you'd want to have a face mist handy at all times! Not only will you feel refreshed but your skin will also feel and look soft!
9. Dry Shampoo
Carrying heavy shampoo bottles increase the weight of your bags. If you're out for 2-4 days, why not use a dry shampoo and kit your hair fresh and luscious?
10. Tote Love
Find a tote that you can easily fold into your suitcase or luggage! This way when you get to your destination, you can easily pull it out and stick in your stuff before heading out to your bachelorette activities! These ones we love! Fashionable and utilitarian!
UNEXPECTED TIP: Use a combination lock like this to ensure that your wallet or pouch with the important documents will stay attached to the handle of your tote! We don't want to lose anything while having fun!
There you are lovelies! Travel-Friendly Beauty Products For Your Bachelorette!