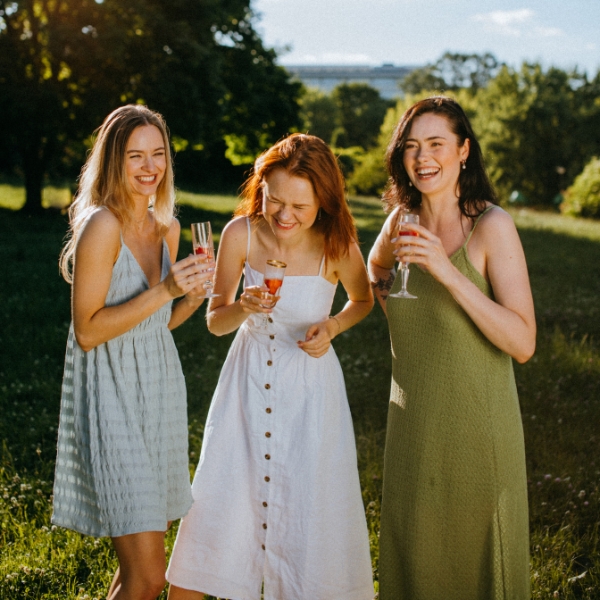 Bachelorette Party Email Invitation: How To. Step-by-step guide on what to include in your bachelorette party invitation. The modern guide to sending bachelorette party email invitations.
This site contains affiliate links. For more info, please see our full disclosure.
A bachelorette party is a celebration held in honor of the bride-to-be (newlywed-to-be). In a less formal way of putting it, it's essentially the last hurrah before the wedding day!
It's a pre-wedding gathering where the bride-to-be (newlywed-to-be) and closest female friends, family members, and bridesmaids come together to celebrate the upcoming marriage and enjoy a fun and memorable time.
Bachelorette parties can include a range of activities such as going out for a night on the town, enjoying spa treatments, having a themed party, outdoor adventures, or even taking a weekend trip to a destination (you know… like… Vegas?)
The goal is to create a joyful and memorable experience for the bride (newlywed-to-be) and her friends, allowing them to bond, share laughter, capture great photos and videos, and create lasting memories.
It's a time for the newlywed-to-be to relax, have fun, and be showered with love and attention from her closest female companions before embarking on the next chapter and enjoying married life.
As you begin planning this memorable event with your closest friends (bridal party) and family, one of the first steps is sending out invitations.
Email invitation offers convenience, efficiency, and a touch of creativity.
In this post, we'll walk you through the steps and tips to create the perfect bachelorette party email invitation that sets the tone for an unforgettable celebration.
Bachelorette Party Email Invitation: How To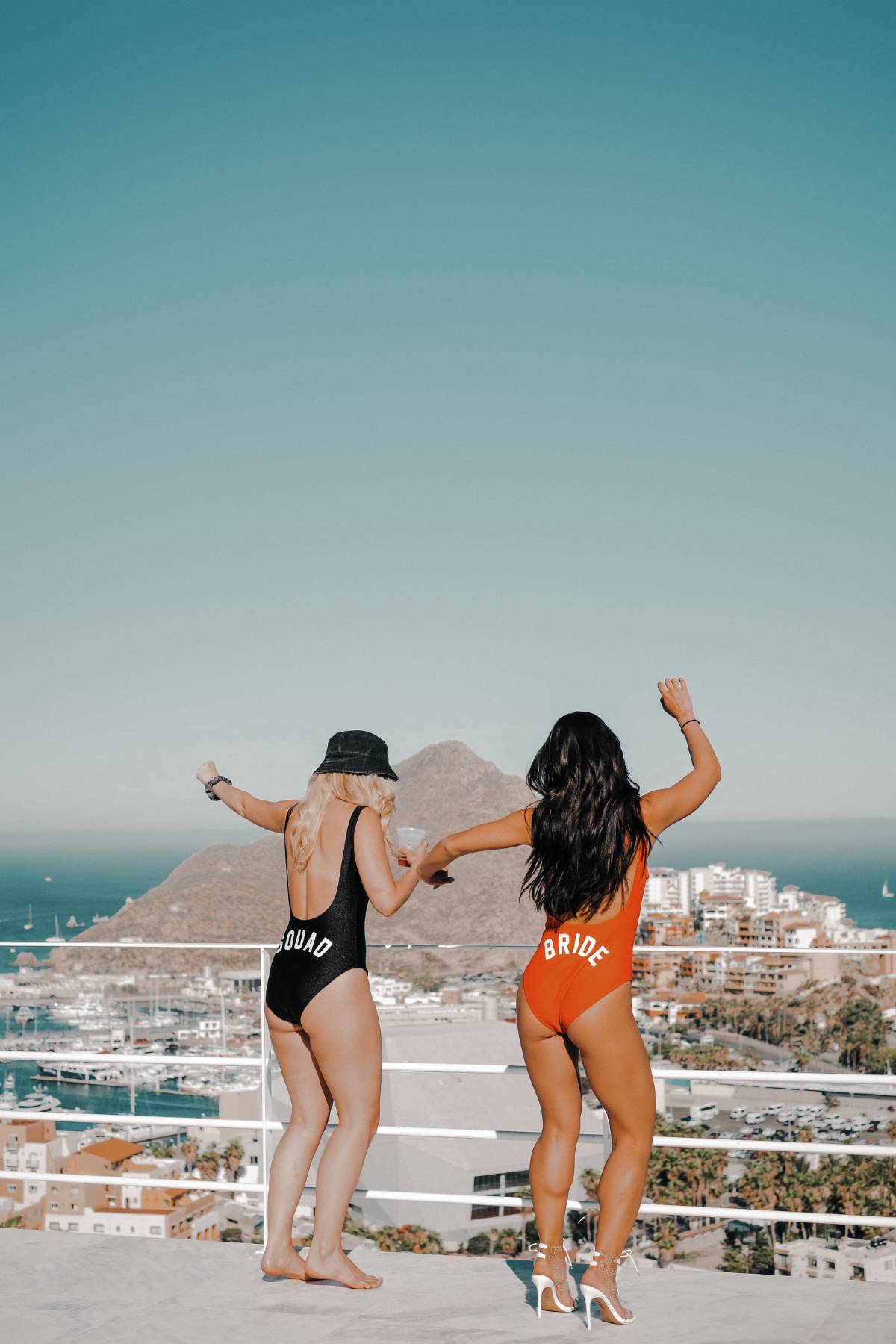 The Right Platform
Select an email platform that allows you to design and customize your invitations.
Our fave is Greenvelope. These email invitations reach recipients almost instantly – making this whole process timely.
In addition, your guests can RSVP quicker. And if they don't, you can track it and follow up much easier.
Need to change event details? With email invitations, you can quickly send updates to all recipients, ensuring they're informed of any changes.
You can also include interactive elements like RSVP buttons, links to maps, and more details that your guests can check easily.
While printed invitations hold their charm for certain occasions, the many advantages of email invitations make them a practical and modern choice for events of various sizes and types.
Set The Subject
Craft a subject line that makes it easier for your guests to look this up in their email inbox.
Somewhere along the lines of:
Samantha's Bachelorette Bach
Celebrating Bride To Be: Angela
Girl's Night Out: Sophia's Bachelorette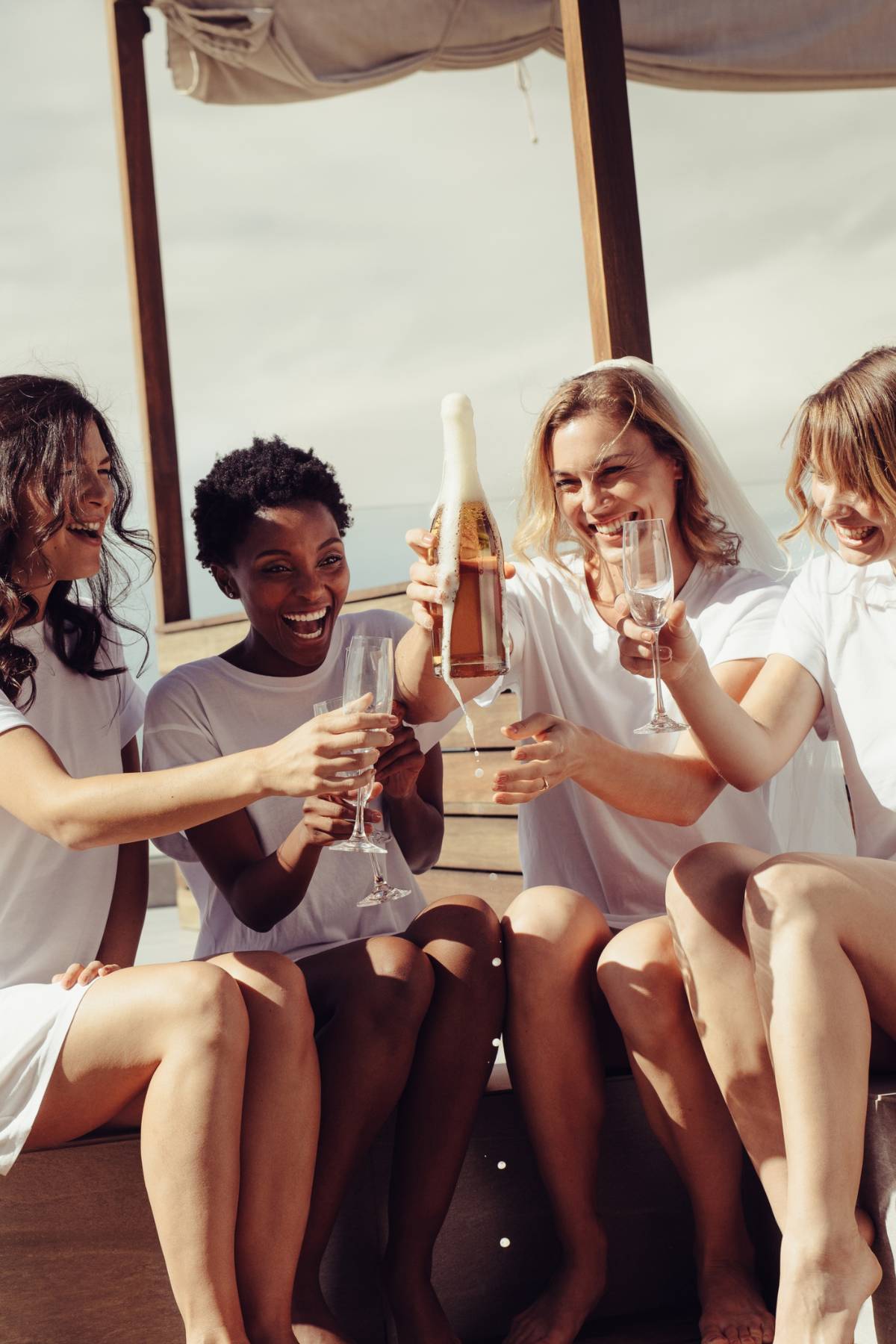 Include Details (important to include in your bachelorette party email invitation)
This goes without saying that including as many details in your email invitation is necessary.
If you can, include a generic timeline so they can plan their day.
Outline the schedule of events, from pre-party activities to the main celebration.
For example:
10-1 pm: Brunch
2-4 pm: Spa + Pool Side Hang
5 – 8 pm: Dinner
8 -10 pm: Pre-drinks
10 pm: Club
Include the name of the restaurant or establishment so that the guests can budget and prepare ahead. This helps them set the expectation of the costs involved.
Now, this next tip depends on the level of relationship and closeness you have with your guests. But setting up clear expectations is always better.
If your bridal party or maid of honor is sending out the invitation, it will be advantageous to lay out more details like this (local bachelorette sample):
10-1 pm: Brunch at Boucherie ($35/person prix fixe) (lunch prix fixe) | 145 W 53rd St, New York, NY 10019
2-4 pm: Spa + Pool Side Hang at Aire (120-minute massage: $270) (massage) | 88 Franklin St, New York, NY 10013
5 – 8 pm: Dinner at Kokomo (approximately $50/person) (dinner menu) | 65 Kent Ave, Brooklyn, NY 11249
8 -10 pm: Pre-drinks at Leaf Bar and Lounge ( approximately $20/person) (drinks menu) | 10th Floor – Roof of Hyatt Place Hotel, 13342 39th Ave, Queens, NY 11354
10 pm: Club at Avant Gardner ($110 + drinks) (cover + drinks) | 140 Stewart AvenueBrooklyn, NY, 11237
NOTE: These are random places and not exactly a bachelorette plan but this is to show how to lay out information.
Not comfortable including the prices? Include the links instead without the prices.
You can also add a note on the invitation or message them separately saying:
"The bride-to-be will be covered by all the guests divided evenly for each activity."
At this point, you, the person sending the invitation (perhaps that's you!), can either cover the costs up-front or have your credit card on file for all those establishments listed so they can charge it on the day of the event, and then you can PayPal links for all the ones that RSVPd already so they can pay you before the event.
** Money transfer works too, however, some guests might want to use their credit card to pay instead and not cash. So PayPal will definitely help with this scenario. Sign up for PayPal and you can start sending links for payments.
Doing so will eliminate the need to discuss payments and division of costs on the day of the bachelorette. This will make the event much smoother and quicker.
ALSO, this is a good chance for you to refer to the invitation when a guest asks "Do you have the address of so and so?…" or "How much is so and so.." — you know?
Do you have someone in your life who just always asks even after you've already sent ALL the details? Well, if you have this all laid out and linked in the invitation, you can just tell them "All details are in the invitation sent to the email you provided…"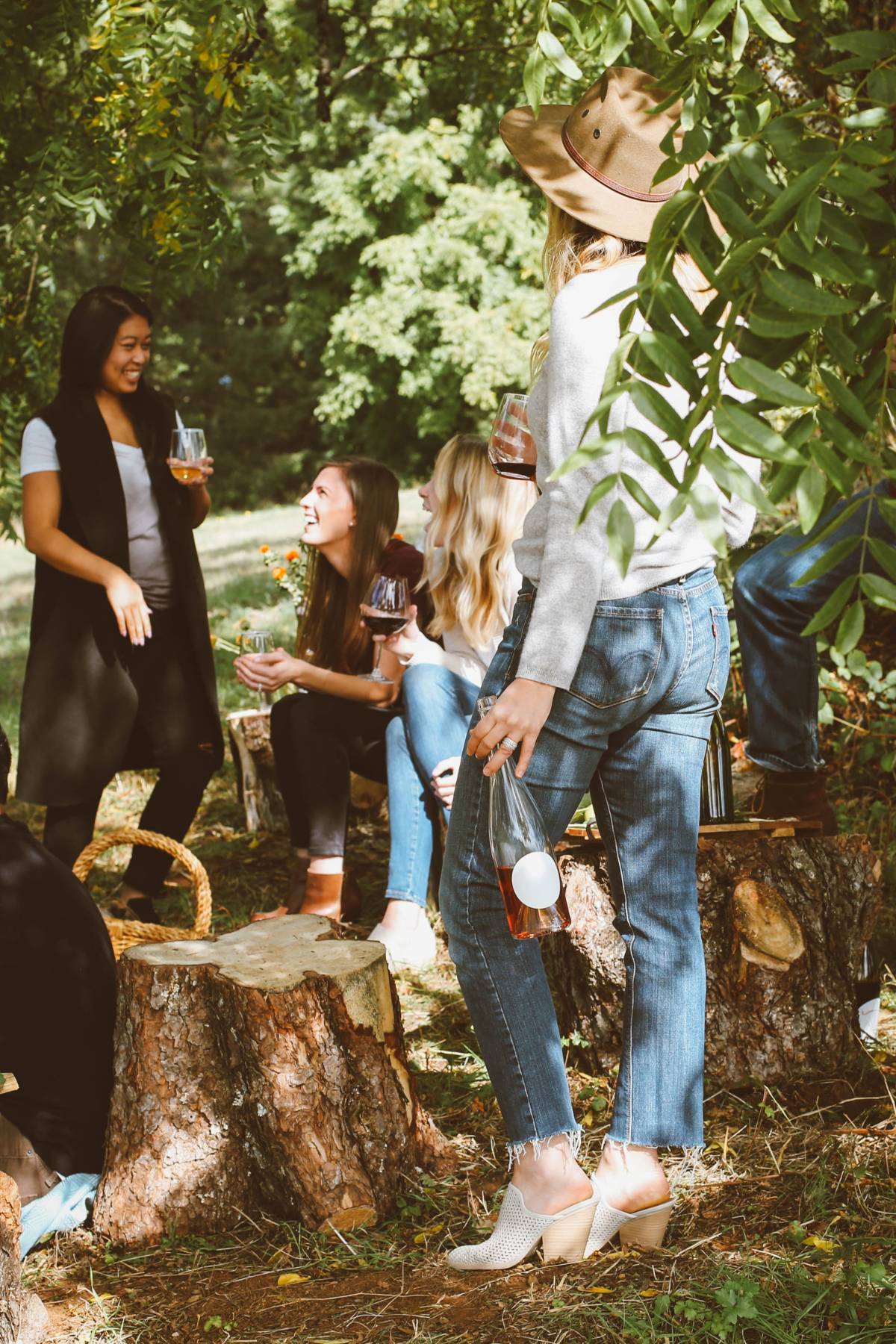 Other Details
Whether you are Uber-ing or have planned to carpool, include this in your email.
If there is a need for a change of clothes, you can also include that so that your guests can pack accordingly.
Do they need to bring cash for tipping? Let them know as well. However, it will be a better experience if everything is cashless.
Whoever is in charge of the bachelorette, can collect money through PayPal ahead of time and manage all the payments on the day of the bachelorette for a seamless experience.
If there are some dietary restrictions, you can add a note for the guests to let you know right away and you can then arrange something with the restaurants to accommodate.
Doublecheck
Before sending, double-check the links and prices to ensure that you are sending accurate details.
If you are sending the invitation, it will be a great idea to include yourself and the newlywed-to-be (bride-to-be) so that when you count attendees you can have the exact guest count.
〰️ Crafting the ideal bachelorette party email invitation is an exciting part of planning a memorable celebration.
It can be argued that listing out all the costs and "costs covered" for the bride-to-be can be tacky. However, remember that the bachelorette party is an intimate event and you are most likely only inviting friends and family that are closest to you.
Meaning, that having money talks should be a little easier as you have most likely gone out before and it can be easier to communicate these details to them.
The more expectations are set early on, the better the guests can prepare and decide if they are actually in a position or available to go and attend.
There you are lovelies! Bachelorette Party Email Invitation: How To!