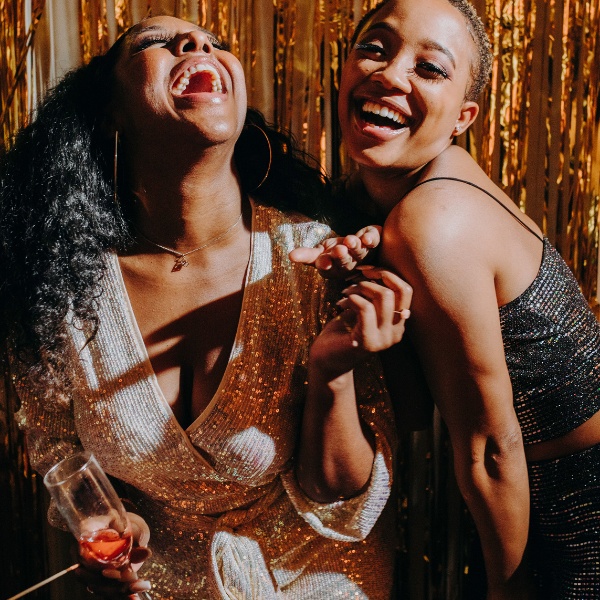 Local Affordable Bachelorette Party Ideas. Party on a budget. Affordable and unforgettable. Smart celebrations with the girls. Cheers to saving. Local love with your girls. Local fun, low cost. Local gems and great ideas.
〰️ QUICK TIPS: Outdoor adventure day, DIY spa day, Local wine or brewery tour, Retro game night, outdoor movie night, Cooking or mixology class, Scavenger hunt, Beach or pool day, Volunteer together, and DIY craft party.
Planning a bachelorette party is a wonderful way to celebrate the bride-to-be and create lasting memories with her closest friends and family.
While the idea of an extravagant getaway may seem tempting, it's not always feasible for everyone's budget. However, there's no need to worry!
Embracing local and affordable bachelorette party ideas can not only help you save money but also allow you to explore the hidden gems of your own backyard.
Instead of jetting off to an expensive destination, why not take advantage of the unique offerings in your local area? By exploring what your community has to offer, you can create a bachelorette party that is not only enjoyable but also allows you to support local businesses and showcase the charm of your surroundings.
From thrilling outdoor adventures to DIY experiences and cultural explorations, there are endless possibilities for an unforgettable celebration that won't break the bank.
Cost-effectiveness, convenience, accessibility, familiarity, and supporting the local community are great reasons to consider doing a local bachelorette party!
In this blog, we will explore a range of local and affordable bachelorette party ideas that are packed with fun, adventure, and local charm. Get ready to discover exciting ways to honor the bride while keeping costs in check.
THE BEST PART ABOUT THESE TIPS? You can mix and match them depending on your group's schedule and budget!
This site contains affiliate links. For more info, please see our full disclosure.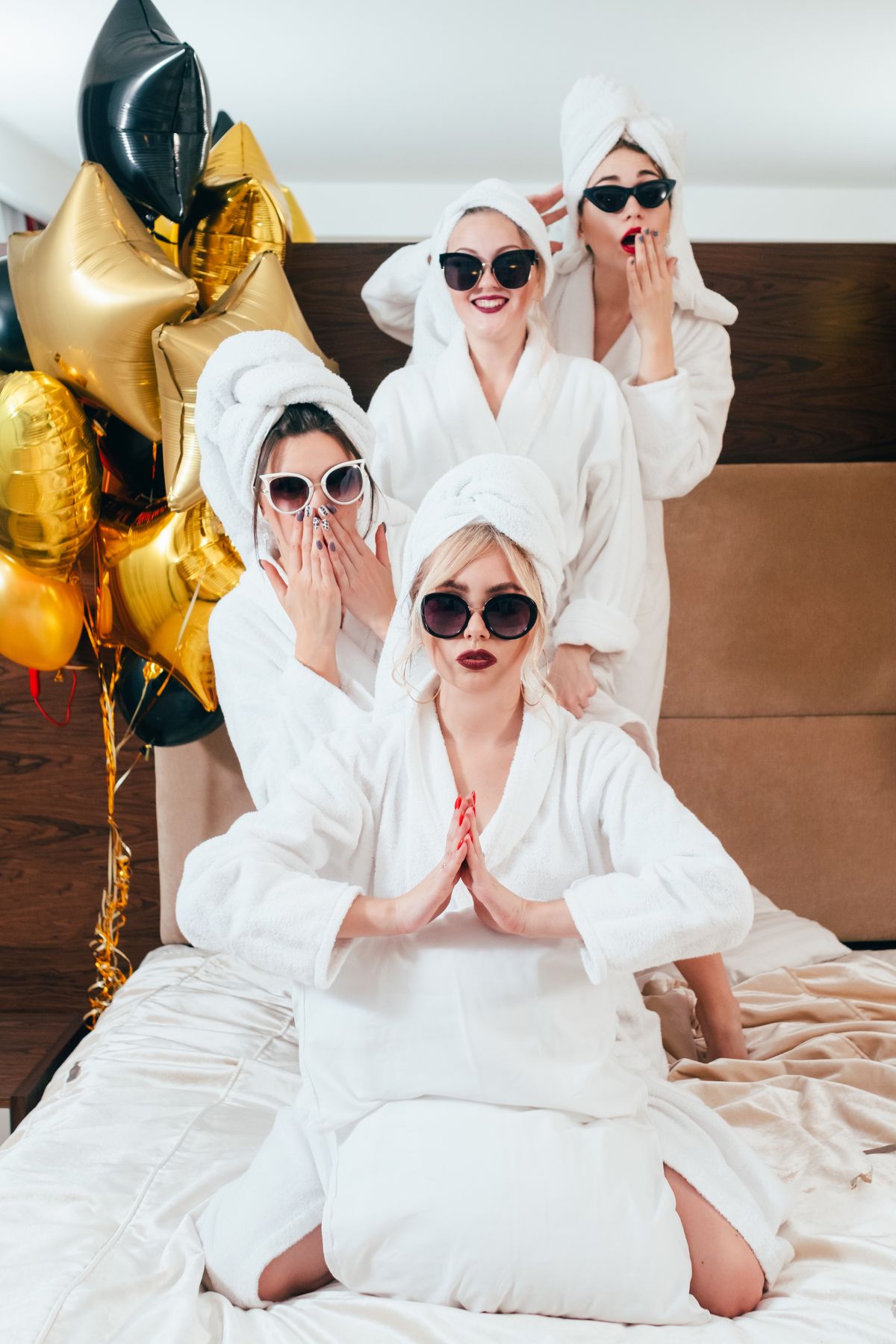 Local Affordable Bachelorette Party Ideas

Outdoor Adventure Day
Take advantage of your local surroundings by organizing a day filled with thrilling outdoor activities. Go hiking, kayaking, paddleboarding, or even try your hand at a local ropes course.
Not only will it be an adventurous and memorable experience, but it will also showcase the beauty of your area.
You can also make a trip out of it. Drive out to an outdoor space or facility in and around your area.
TIP: It will be best if they have accommodations as well so you can have a grown-up sleepover!
DIY Spa Day (one of our fave local affordable bachelorette party ideas)
Create a relaxing and pampering experience right in the comfort of your own home or a friend's place.
Set up DIY spa stations with homemade face masks, nail polish stations, and soothing massages.
Play tranquil music, light scented candles, and let the bride-to-be unwind and indulge in some self-care.
TIP: If you are not into DIY-ing stuff, you can check out local spas that have mobile services. This can include facial and nails! You will be surprised how local spas and salons would love to offer this service!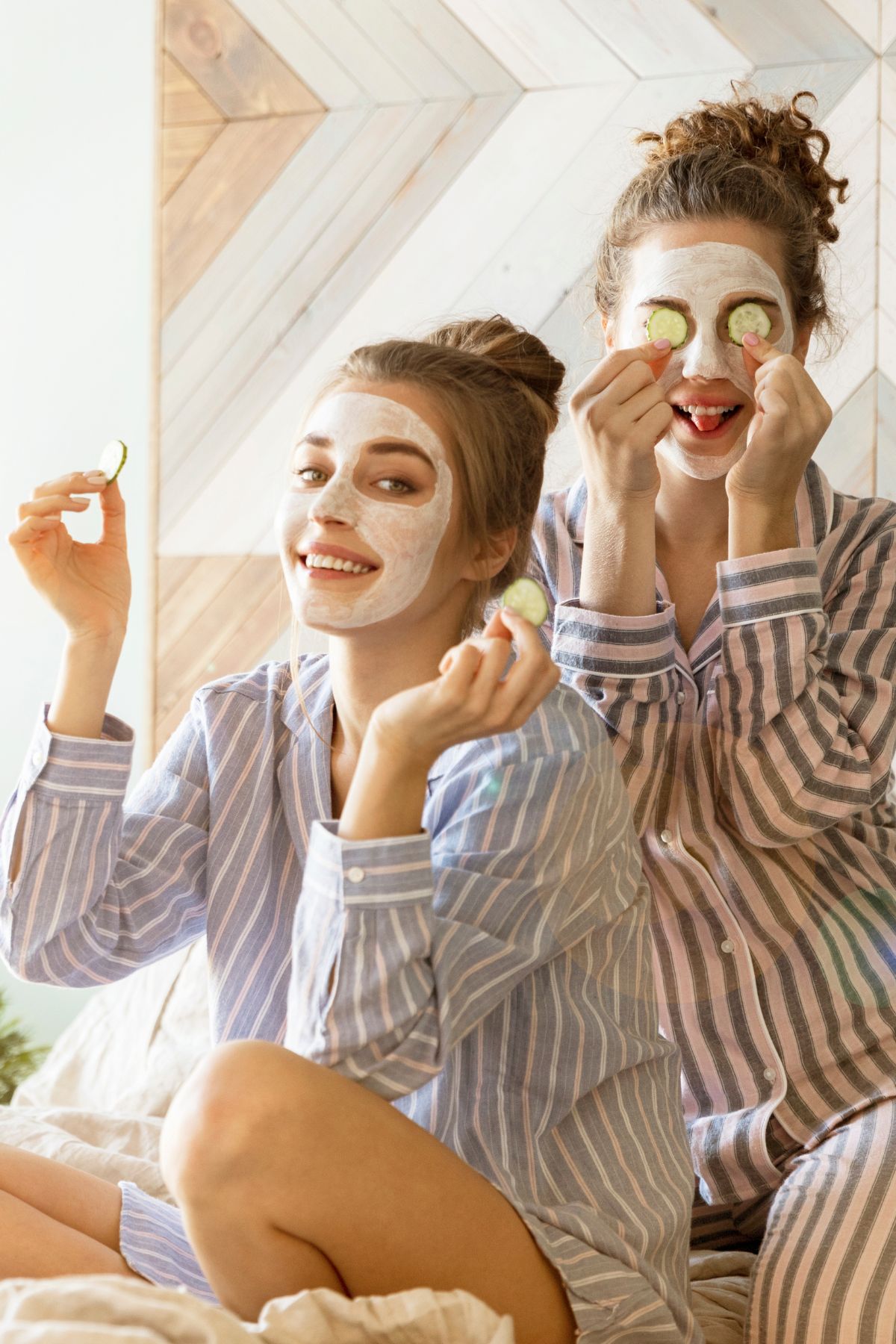 Local Wine or Brewery Tour
Explore the local wine or brewery scene by organizing a tour in your area.
Many wineries and breweries offer affordable or even free tastings. It's a great opportunity to learn about the process, sample unique flavors, and enjoy the company of friends while sipping on delicious beverages.
TIP: Book your bachelorette party as an actual event with the winery. This will help ensure you have a dedicated tour guide and a space for you and your girls – as opposed to sharing it with a "generic" group tour where there will be a lot of other people.
RELATED: AT-HOME BACHELORETTE IDEAS | TOP 10 | MAKE YOUR PARTY SPECIAL
Retro Game Night
Host a nostalgic game night with a retro twist. Gather classic board games, deck out the venue with retro-themed decorations, and encourage everyone to dress up in their favorite vintage attire.
It's a fun and budget-friendly way to bring out the inner child in all of you.
TIP: This is a good add-on to your already existing bachelorette activity.
Outdoor Movie Night
Transform a backyard or a local park into an outdoor cinema. Set up a large screen, lay out blankets and pillows, and enjoy a movie under the stars.
Bring snacks, popcorn, and drinks to complete the cozy movie night experience.
TIP: Why not book a house or cottage on Airbnb or a hotel through Booking.com and use it as your bachelorette destination? You can use the pool for pool parties and also use their backyard for movie night and other game activities!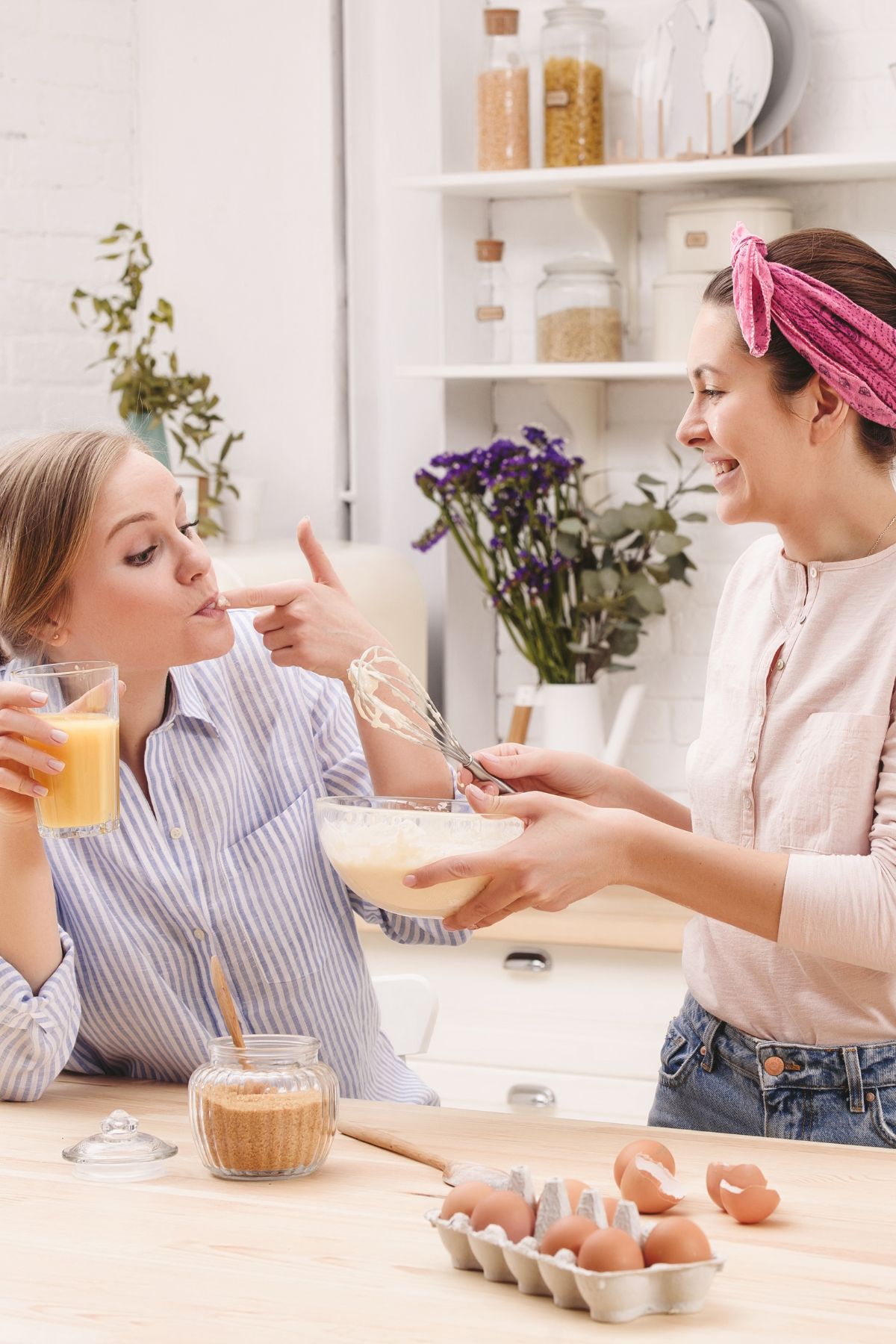 Cooking or Mixology Class
Search for affordable cooking or mixology classes in your area. Many local culinary schools, community centers, or even restaurants offer classes where you can learn new culinary skills or craft unique cocktails.
It's an interactive and educational way to bond and have fun together.
Scavenger Hunt
Organize a thrilling and interactive scavenger hunt throughout your city or town.
Create a list of clues and challenges that lead the group to local landmarks, hidden gems, and favorite spots. It's an exciting way to explore your surroundings while engaging in friendly competition.
Although this is fun, you might want to hire a real company (professionals!) that can arrange and set this up for your group.
Beach or Pool Day (one of our fave local affordable bachelorette party ideas!)
If you live near a beach or lake, plan a fun-filled day in the sun. Pack a picnic, bring beach games, and enjoy swimming, sunbathing, and beachside/poolside relaxation.
It's a cost-effective way to soak up the sun and enjoy the company of friends.
TIP: As mentioned, rent or book a house or cottage on Airbnb or a hotel through Booking.com and use it as your bachelorette destination!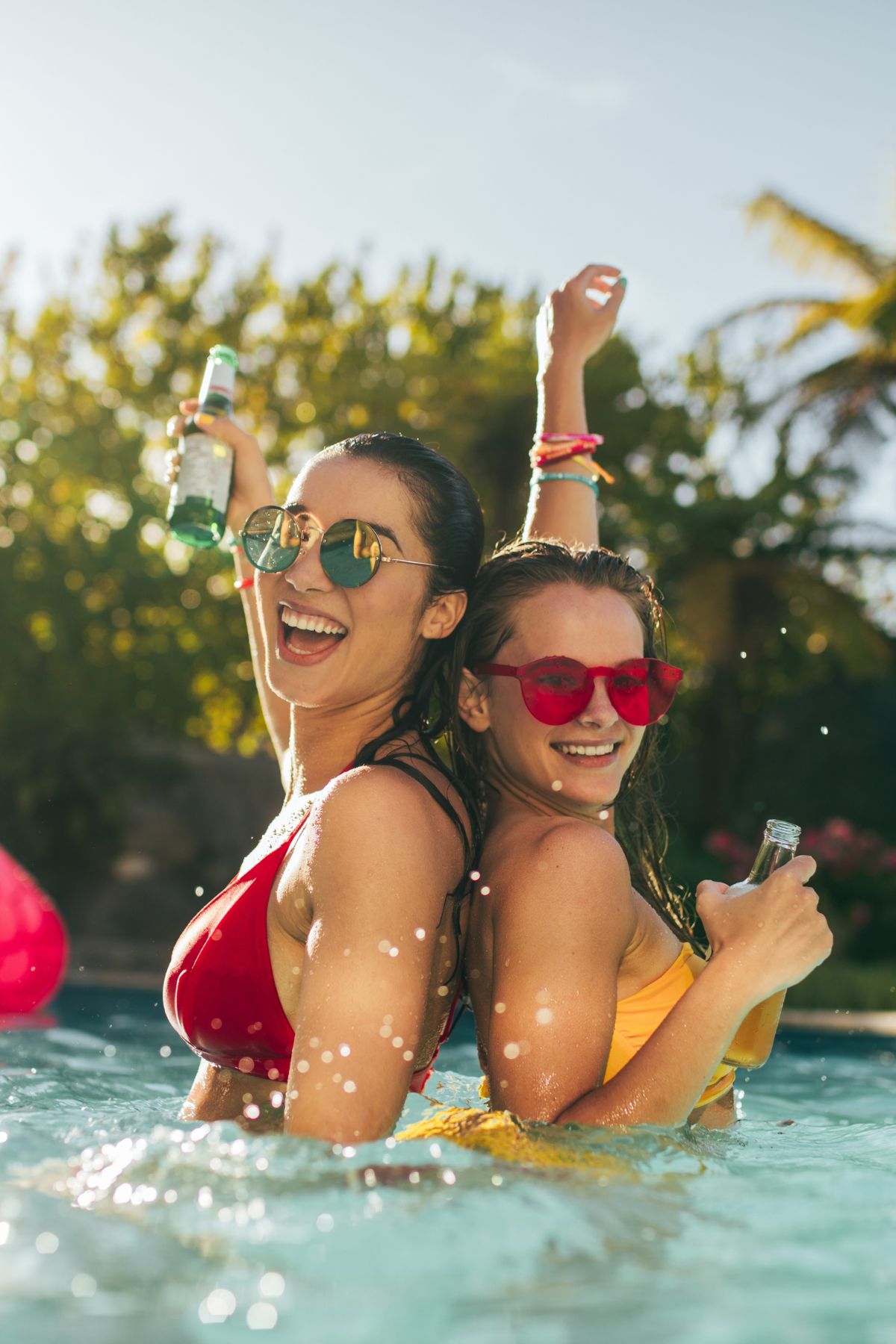 Volunteer Together
Give back to your community by organizing a volunteer activity. Find a local charity or organization that aligns with the bride's interests and spend the day making a positive impact.
It's a meaningful and fulfilling way to celebrate while spreading love and kindness.
DIY Craft Party
Tap into your creative side by hosting a DIY craft party. Choose a craft or DIY project that the group can enjoy together, whether it's painting pottery, creating personalized jewelry, or designing custom t-shirts.
Not only will it be a fun and artistic experience, but everyone can take home a special memento from the bachelorette party.
TIP: There are local potteries, makeup brands, and jewelry businesses that would love to host events like bachelorette parties!
〰️ Planning an affordable bachelorette party doesn't mean sacrificing fun and memorable experiences.
Not only do local and affordable bachelorette party ideas save you money, but they also provide a sense of authenticity and personalization.
By embracing the local charm, you can create a truly unique experience that reflects the bride's personality and the shared memories of the group. Whether it's indulging in local cuisine, discovering hidden gems, or engaging in exciting activities, these ideas will allow you to create a celebration that is as special and one-of-a-kind as the bride herself.
Let's make this celebration an unforgettable experience without breaking the bank, celebrating the bride in a way that is unique, meaningful, and filled with joy.
There you are lovelies! Local Affordable Bachelorette Party Ideas!