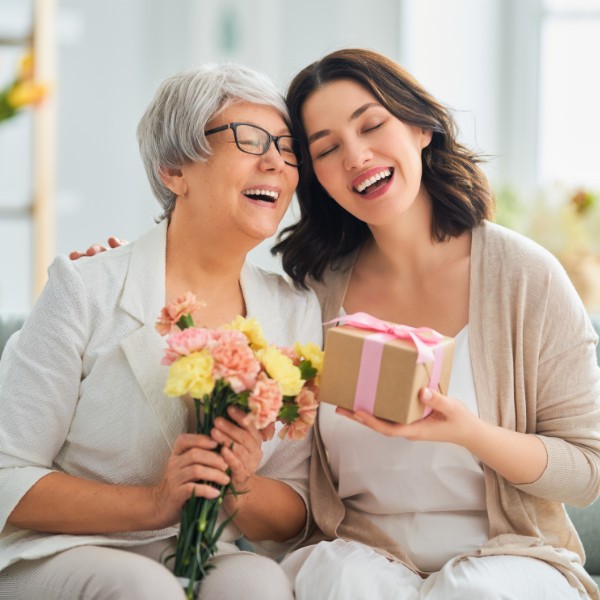 Mother's Day Gift Ideas! Celebrate the moms! Send sweet gift ideas to your mom or any mom figure in your life!
Are you also looking for the perfect gift? Elegant, and splendid gifts for your mothers to express your gratitude and show your care? So, this year you might be thinking of doing in-depth research.
We've compiled these items that you can easily order online! Even last minute! Oh yes. We get it. We didn't want to have those boxes lying around just in case someone finds them! You can also order these products and get them sent to your work address so there are no spoilers!
This site contains affiliate links. For more info, please see our full disclosure. This post has Amazon links and as an Amazon Associate, Wedding Planning Resources earn from qualifying purchases.
Let us assist you in discovering the 10 best Mother's day gift ideas that are a perfect win!
1. Skin Care
Skincare kits are undoubtedly one of the best mother's day gift ideas. Gifting a complete range of all skincare products from moisturizers, and wash to lip balms. Sure they might already have their own skincare routine, but adding to it and giving something they can use "on the go" always comes in handy!
2. Neck and Back Massager
Getting rid of everyday tiredness with this massager is an everlasting gift. This phenomenal massager relaxes your muscles and takes away all your stress and pain. And honestly, while you're at it, you also deserve one for yourself! You can also buy 2! one for the living room and one for your bedroom!
3. Custom Kitchen Supplies / Personalized Items
With a heartfelt note engraved or sewn on it, take what seems to be the usual kitchen supply (like a cutting board!), and make it custom (different colors)! This is the kind of gift that can be from the "whole family" and will not only be a keepsake but actually be useful daily!
4. Cookware Set
Cookware sets are everyone's favorite. Okay, maybe not everyone, but for the ones who cook – even if it's just making eggs! You'll still want to have a pan that makes your "cooking" experience better! Nonstick cookware packs that add extra pleasure and fun while cooking – and are also easy to clean; are always a mom pleaser! I think the "easy to clean" is the real selling point!
5. Watch
It's "time" for one of our favorite Mother's Day gift ideas! Did you catch the pun? Make your mother feel special with these gorgeous watches! Even if mom is not a "watch person", these watches will come in handy for those special occasions and also when they feel like they want to add that extra bling to their outfit!
RELATED: PERSONALIZED MOTHER'S DAY GIFTS THEY'LL LOVE
6. Comfy Home Slippers (always one of the most useful Mother's Day Gift Ideas favorites!
Why not let your mom feel like they are walking on a cloud? Not just rhetorically, but literally! Impress your mom with these super comfy and perfect slippers.
7. Spa Gift Basket
Nothing is better than a spa gift basket to spend refreshing weekends. These spa sets are complete with shower and bath essentials. Let your momma feel all the troubles fade away as they scrub, soothe, moisturize, and slather toward silky and shiny skin.
8. Candles
Never hurts to their favorite candle! This always helps set the mood and get them to their "happy" and "relaxed" place! Also, a great display!
9. Beauty Supplies & Organization
Help mom feel extra relaxed with these beauty supplies! Make their skincare and beauty routine extra soothing! I mean who would not want to enjoy their "me" time with these beautiful table accessories?
10. Helpful Gadgets (one of our fave Mother's Day gift ideas!)
We all need gadgets that will make our lives 10 times easier and help up get through the day with less stress! These gadgets should be lying around the house! Ready to be used!
From super-easy hairdryers to speakers and headsets, as well as tablets and stands. These are things we don't think mom (and ourselves!) need until we own it and we go "How come we didn't get this a long time ago?".
Well, here you are now. You're welcome!
Don't forget the blooms!
Include these gorgeous flower arrangements from The Bouqs when you send your gift to your momma (and momma figure!)
There you are lovelies! 10 best Mother's Day Gift Ideas!
** This post has Amazon links and as an Amazon Associate, Wedding Planning Resources earn from qualifying purchases.