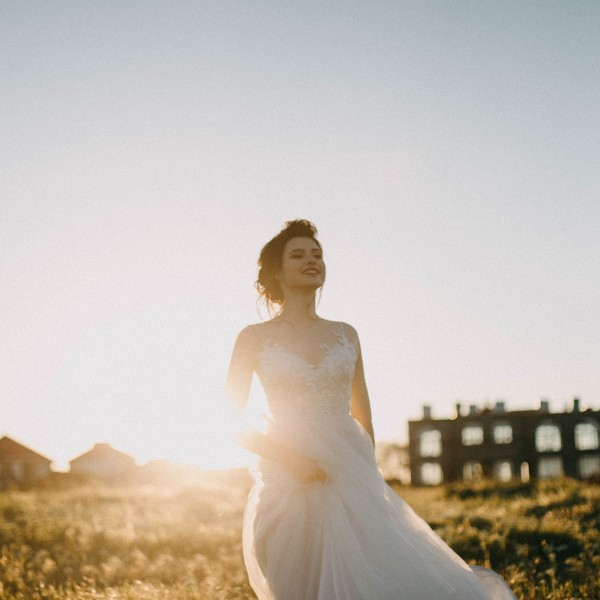 Where to start planning a wedding. Yep. It's time to get started on your wedding planning journey. It was fun celebrating the engagement and now it's time to make the experience much more exciting as you begin planning the wedding! You most likely have your wedding planning checklist going!
You can start discussing your wedding approach and strategy after getting engaged, and even before getting on the "actual" wedding planning. We've written a guide about that here.
Most of the wedding to-do lists out there can be quite overwhelming with all the wedding checklists and timelines. We get it. They are all good and necessary, but in this guide, we are starting with the basics.
This list will help you in breaking through the pressure as you "climb the mountain." Once you get these things checked off your list, you can enjoy the rest of the climb until you get to the top which is your wedding day!
Where to start planning a wedding
As veterans and creatives in the wedding industry, we've worked with many couples. Using those years of experience we have put together these tips on where to start planning a wedding. They'll help to make your process faster and more stress-free.
More importantly, this will help you enjoy your wedding planning journey.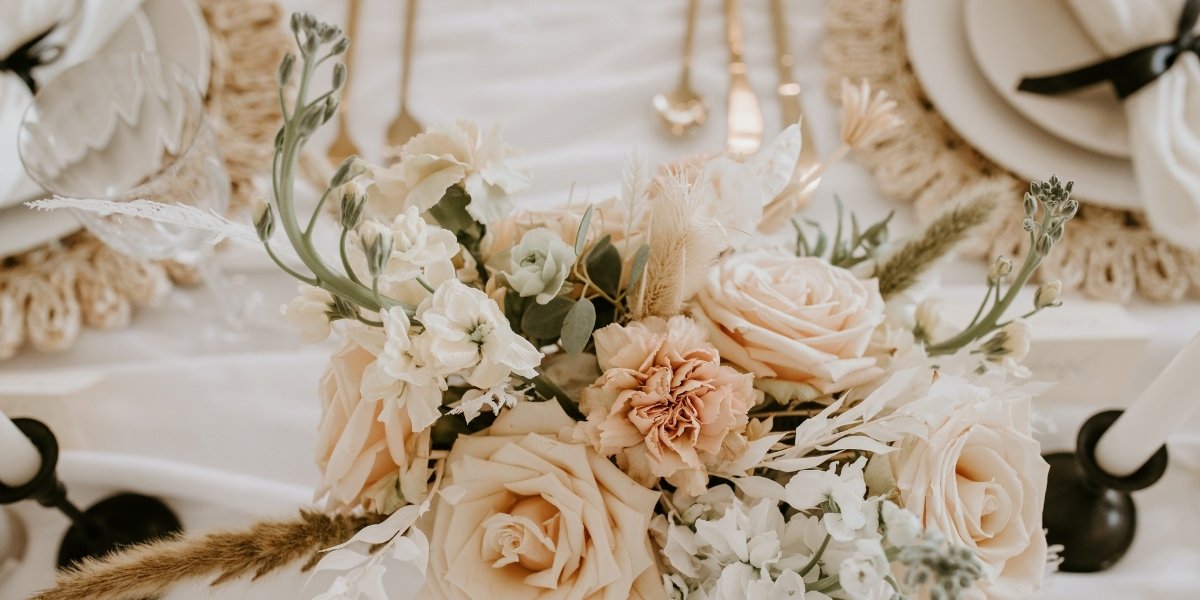 Drill the date down
This goes without saying that you should pick a date on when you want to get married. Decide on your wedding day.
From this date, you will have to reverse engineer the wedding planning – which is why this is the first thing to do!
However, the reality is. Even if you have decided on THEE "date," as you start reaching out to vendors, especially for your wedding venue, you might be caught in a situation where the date is no longer available.
Especially if you decide on a spring or summer wedding. As you know, these 2 seasons are the busiest. You have to book these dates more than 1 year out for availability.
A trick that we usually give is to have your "top 3 dates." This will help you and your partner have some room to negotiate and pick a venue that is suitable for your style and budget.
Another trick is if you found a wedding venue that you already love 90% but wanted to check other venues just to help you firmly decide; you can ask the venue if they can "pencil" down your date maybe for a week, or until someone else comes in and inquires on that date. This way, when you are ready, you can go back and book it for good.
At this time, it will also be a great chance to talk about how much you can take on in terms of responsibilities and to-do lists.
Or did you want to work with a wedding professional? A wedding planner or coordinator perhaps? Book free consultations and see where you are at in the wedding planning process and what you can or cannot manage depending on your situation.
Guest Count Agreement
The guest list talk. This does not need to be a "definite" number, but a range must be agreed upon. A range can look like 120-140 people. The range should not be too far off, a max of 20-30 people can be a range.
Remember that some venues require a "guaranteed" number. This means, that if you say 120-140 people, you will most likely be required to pay a guarantee of 120 people, regardless of whether your final wedding guest number is less than that.
Of course, this will also affect your budget. As you move along with your wedding planning, you can adjust things like food choices, decor, florals, accessories, and a lot more to help you maintain your budget and not overspend.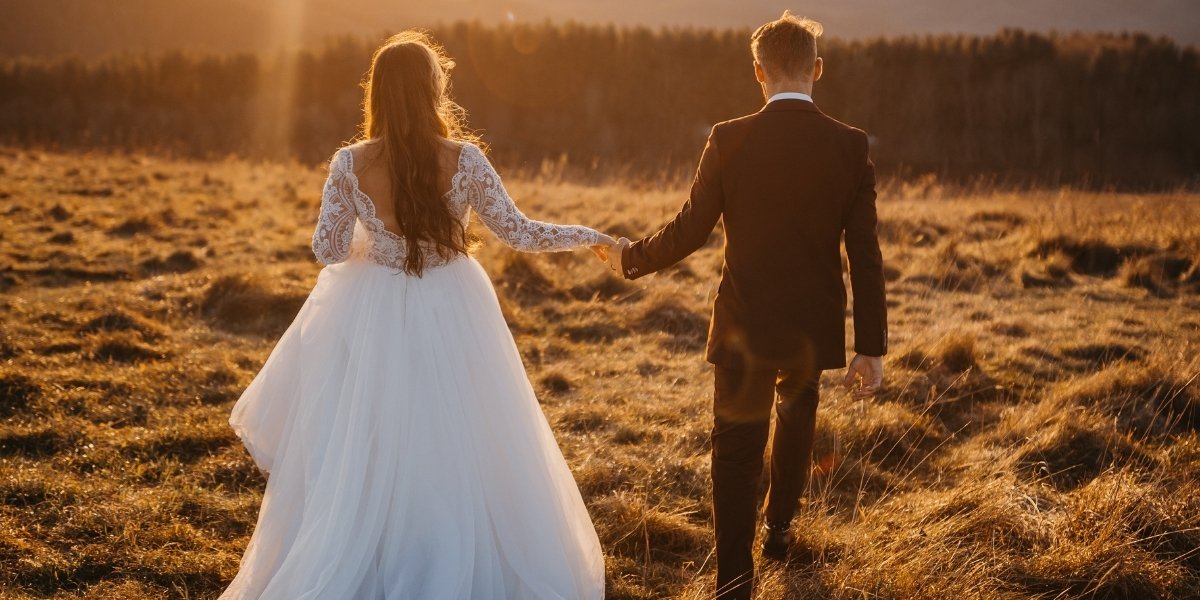 The money talk
We'll mention a range again. Of course, not everything will be to the dollar. But setting a range for your budget that you are comfortable with – or that you have already funding plans for.
When you set that budget, you can also set aside 10-15% of that budget as padding. This way, as you proceed with booking the rest of the wedding needs, you only utilize 85-90% of your actual budget.
More often than not, there are unexpected costs that might come up. This is where your 10-15% padding will come in handy for you.
Of course, during the money talk, your wedding style and ideas will be greatly impacted depending on how much you are willing to spend. (we will discuss this more toward the end of this article!)
Start a checklist
Now that you have your date set, get started on the checklist. It might seem overwhelming in the beginning, but eventually, you will get a hang of it, especially if you break down wedding tasks into manageable chunks.
Free wedding planning checklist here.
The wedding party
As you now start the wedding planning head-on, having your bridal party with you will be to your advantage.
Within reason and boundaries, you can start brainstorming and asking for help regarding specific wedding tasks on your checklist with your bridal party. They can also help make your wedding planning tasks and to-do list more manageable.
Wedding venue (important task: where to start planning a wedding)
This must be on the top of your vendor "to book" list. Remember how we mentioned earlier about your wedding date? Checking the availability of the venue you are eyeing via email or phone is better
To find the perfect wedding venue, you'll have to research, take tours and try to picture your celebration in that space. Having your date or your top 3 dates handy, you can now start browsing and reaching out to the ones you are interested in.
If the venues are available on your dates, ask for their brochures, plans, and packages BEFORE you see the venue and book in person. This way you can sit down and review with your partner. Having an idea of the possible costs involved will help you decide if you would still prefer to go to see the venue.

You might also want to consider where to host your wedding rehearsal dinner if you are having one.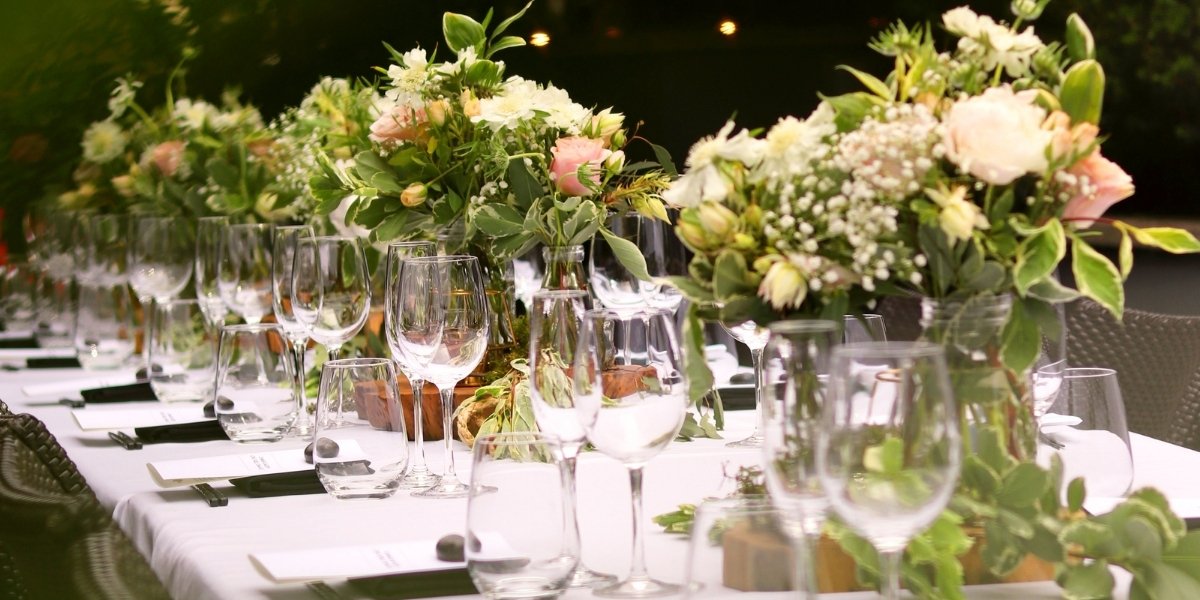 Design & Style
What's your wedding style? Understanding the style you are going for is important. No need to go into details right away. This is more about setting the style and vibe for your wedding. Do you want it classic? Or more rustic?
You can create mood boards for inspiration as you set your wedding design and style. The details of the designs will usually come about as you discuss further with your potential wedding vendors.
Wedding vendors will help you develop ideas based on your mood board that will fit your budget better.
If you plan to DIY some aspects of your wedding, this is also a good time to look at your budget and schedule to see which projects you have the time and "patience" to do.
Book main vendors
Based on what you have gathered, from the discussion with your bridal party and reviewing your checklist, this is where you decide if you would need a wedding planner to help you further as you move along with your wedding planning.
The main vendors are photographers, videographers, caterers, and decorators. Usually, these vendors are the ones that get booked way in advance. If you have some quite popular vendors, they will need to be booked asap when you book your venue.
PRO TIP: Don't forget to get your marriage license in order!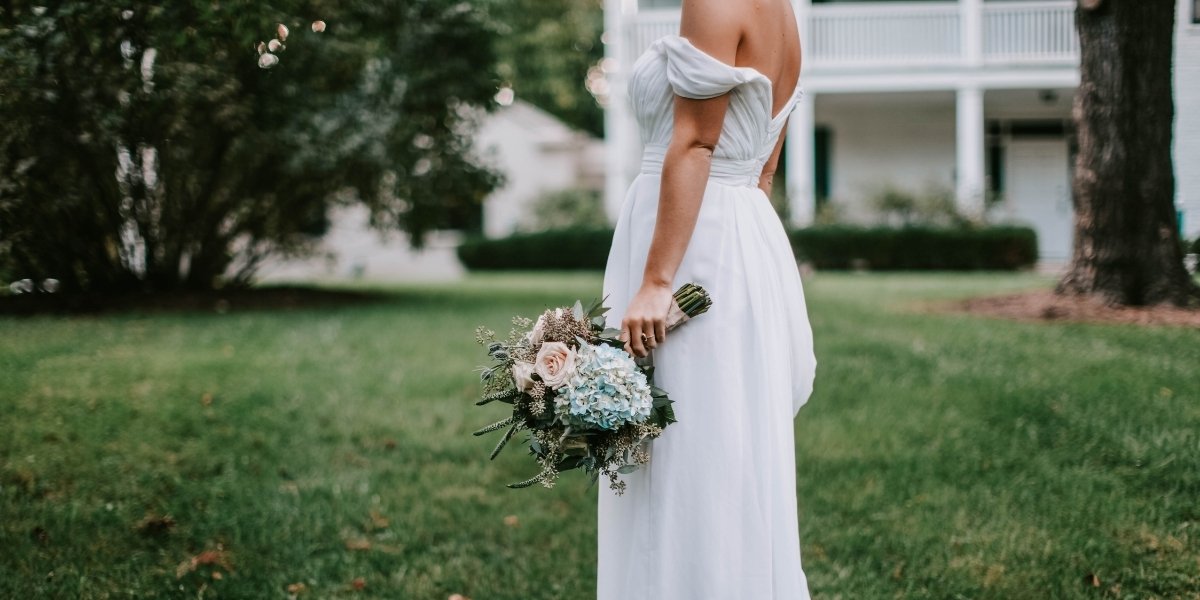 The rest of the wedding planning
With all of the above in place, it is time to get started with the rest of the details. Starting up a wedding website and ordering stationery samples at this time is a great idea as well. Just keep in mind that your wedding is about you and your partner. Your decisions matter the most.
Are there going to be family members involved in the decision-making? Who else can have a "say" or "input" during your wedding planning process?
Planning a wedding can be stress-free if you get started right and stay organized along the way. With the above tips, you can start on the right foot as you plan.
There you are lovelies! Tips on where to start planning a wedding!