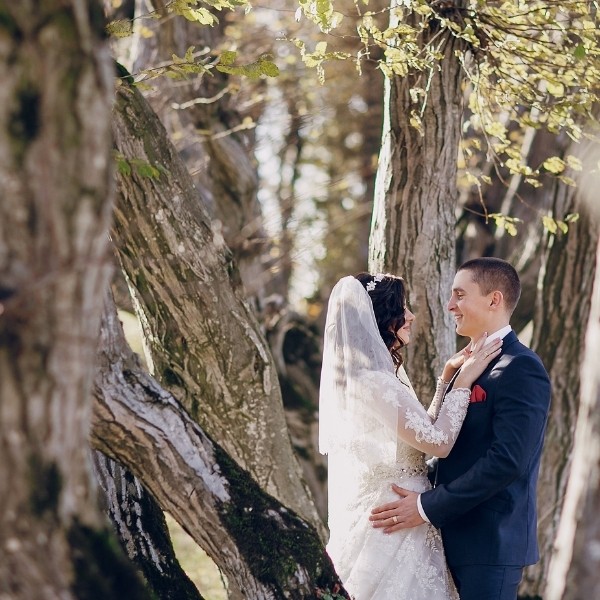 10 Things you probably won't need for your wedding. Need or no need? Wondering if there are things you can bypass at your wedding? Things you can skip at your wedding? In this guide, we are sharing things that you might want to let go of for your wedding!
We wanted to start by saying that it is your wedding day and only you can decide which things are essential, especially those that mean a lot to you.
This list contains options during the wedding planning that you can skip altogether to help you save time, effort, and money!
This site contains affiliate links. For more info, please see our full disclosure.
10 Things You Probably Won't Need For Your Wedding
If you'd like to save money and paper, you can skip printing individual menu cards.
You can opt for a "table" menu card instead so your guests can still be informed of what is being served.
Printing 2 per table in a standard 8.5 x 11″ regular paper that you can frame should be enough for everyone on the table to share.
2. Guestbook
Literally an actual guestbook. If you are doing some activities like Instax, or even messages, then it will work.
For an actual guestbook for guests to literally sign their name, it might be something you want to consider not to be included.
This also eliminates the possibility of a lineup, as if guests check in at a meeting room, which is a "mood" we don't want to set for a wedding.
3. Huge Cake
Depending on the number of your guests and how much you want to feed your guests, but this is something that you might want to skip altogether.
Another option, if you are looking for that height, is to opt for fake tiers or do a cupcake/macaron tower instead.

4. Mini Favors
It is so tempting to give little trinkets, which is also super sweet! But if you are looking to save some money, you can consider skipping this altogether.
You can give something edible like macarons, cookies, tea, coffee, mints, chocolates, and the like.
Favors like everyday products like hand creams and lip balms (especially in the winter) will also be another option.
5. Speeches
We love to talk and profess about how we adore each other, but this also can add up quickly and take so much time.
You can choose to make toasts about 30-40 seconds long each, to keep it simple and give special people a chance to speak out and show some love!
6. Limo
Especially during everything Uber, you might want to consider pre-booking Uber XL or something similar.
This works great if you are only traveling from one venue to the other. If you are planning for multiple stops, a limo might still be a better bet for you.

7. Over-the-top decor
We love designer weddings, and this is something we have done time and again for our clients, and we love it.
However, creatively developing a decor concept that still meets your vision and works well with your budget is a definite advantage when working with a limited budget.
This is where wedding consultants and designers will be of great help!
8. An actual band
Live entertainment gets the crowd going, for sure. But a great money-saving tip if you are still looking for live entertainment, you can hire a "piano & vocals" duo.
Another option is a "piano, vocals, and bass" group for that party vibe.
These options are much more affordable than hiring a "full" band.
9. Gift Registry (if you asking why this is one of the 10 Things You Probably Won't Need For Your Wedding, it's because cash is still king!)
Unless, of course, this is something that you genuinely prefer, one of the ten things that you might not need for your wedding is a gift registry.
You might consider monetary gifting instead.
You can also consider opting for Honeymoon Funding platforms like Honeyfund, where your guests can gift contributions ($) for your honeymoon destination/s.
---
---
10. Full Wedding Planner
You might want to consider this if you are the "hands-on-deck" bride where you have to see every detail and process of the wedding.
Meaning, if you have your way of doing things and want to control the process and how things "will" and "can" go, then you can skip hiring a full wedding planner.
But you still might want to consider working with a consultant and/or a coordinator.
Consultants help you put your thoughts together and develop creative concepts that have stemmed from years of expertise and experience (very valuable!)
A coordinator will also ensure that everything you have planned will be executed accordingly on the day of your wedding. They will also be able to solve problems behind the scenes, ensuring your wedding is a great success!
Of course, nothing in this world is perfect, but wedding professionals do their best and use their expertise and experience to your advantage.
There you are! 10 Things you probably won't need for your wedding!