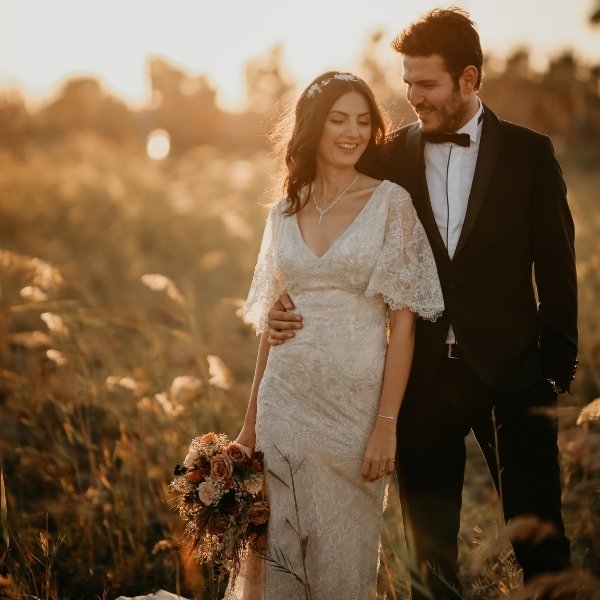 How To Plan A Wedding On A Budget. Save money! Real weddings! Tying the know on a tight budget. Budget-friendly wedding ideas. Wedding without debt. Smart savings, stunning wedding. Brides on a budget. Plan a beautiful wedding without breaking the bank.
In this guide, we will walk you through practical and effective strategies to plan your dream wedding while keeping your budget in check. From choosing the right venue to DIY decor ideas and budget-friendly vendor options, we'll explore a range of tips that will help you curate an unforgettable celebration without the financial burden.
With a little creativity, resourcefulness, and smart decision-making, you can have a beautiful and memorable wedding without breaking the bank.
So, let's get on this budget-savvy adventure together and make your wedding day a stunning testament to love, aesthetics, beauty, fun, and being smart with your wedding money.
Let's dive in and discover how to plan a wedding that captures your heart without emptying your pockets!
This site contains affiliate links. For more info, please see our full disclosure.
How To Plan A Wedding On A Budget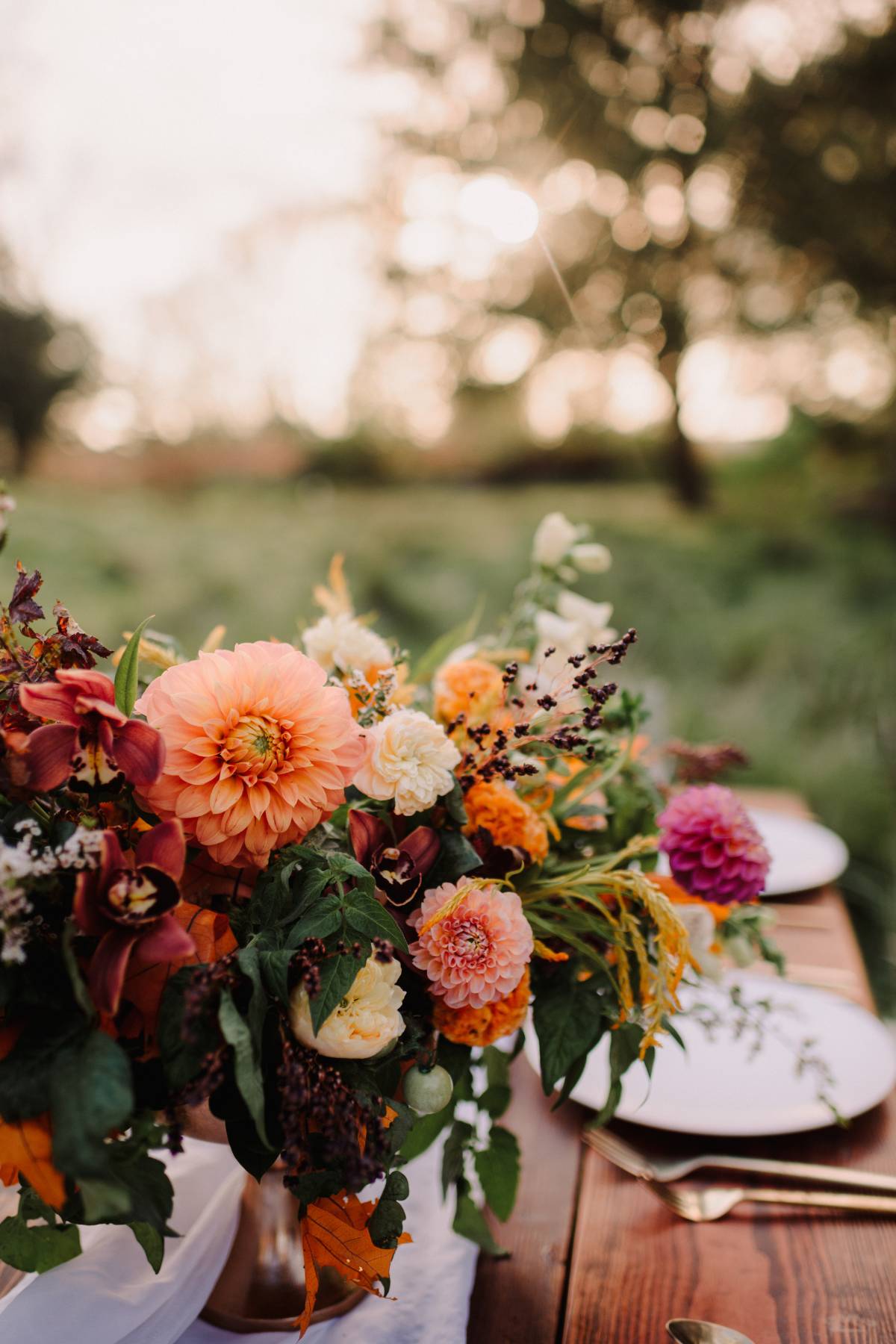 Your *actual* wedding day
Depending on where you are, there is a "peak" or "busy" season and there is an "off-season". Generally, spring and summer are the most popular months to get married.
Mostly because of the weather, but it is also because, during the summer, lots of food and flowers are in season, which will help you get your money's worth.
However, because the demand is high, your venue might have a higher rental cost. A weekday wedding will help you save some money.
Also, consider buying out a restaurant for your wedding. Depending on the day you some restaurants will be more than happy to host your wedding, saving you a lot on venue rental and food.
Doing your wedding ceremony and reception in the same venue or place will also save you money. Especially in terms of rental fees, transportation, decor, and of course, time and effort.
A brunch wedding is also something worth looking at if you are serious about cutting costs.
Another major tip on how to plan a wedding on a budget is to limit your wedding guests. This is a *generic* tip to save money, but of course, this isn't always the case.
You might want a big wedding and a great party at the end of the night, that will require lots of guests – which means you'll have to adjust the cost somewhere else.
Your choice of wedding venue, and what they offer will affect your budget heavily.
Check for wedding dress *dupes*
Labels and brands make a wedding dress extra costly. However, if you already found your "style" but it so happens to be over the budget that you set, check for dupes.
Dupes don't necessarily mean that they are fake. But that the designs are "inspired by" the original designer. Speak to your wedding dress or bridal store consultant to see how they can help you find a "similar" style at a price point that matches your budget.
Saving on sale items
Most stores have their "season" sales where they are lowering prices of last season's products and designs to make space for new designs.
If you're *ok* with *last* season's designs, this will work for you. Also, most wedding bridal gowns are designed to be a *classic*, as much as the season helps, the design altogether will STILL be beautiful and elegant – no matter what the season is!
Depending on when you are getting married, you might be able to plan way ahead of time to check out trunk shows and find items at a "steal" price.
As much as this is a great idea, always remember to time your wedding accordingly. If you are buying off trunk shows and sale items, there will be some alternations needed. Don't forget to add extra time for alterations or changes when planning your shopping journey.
Watch decor items and accessories on Etsy to help you save money on your big day!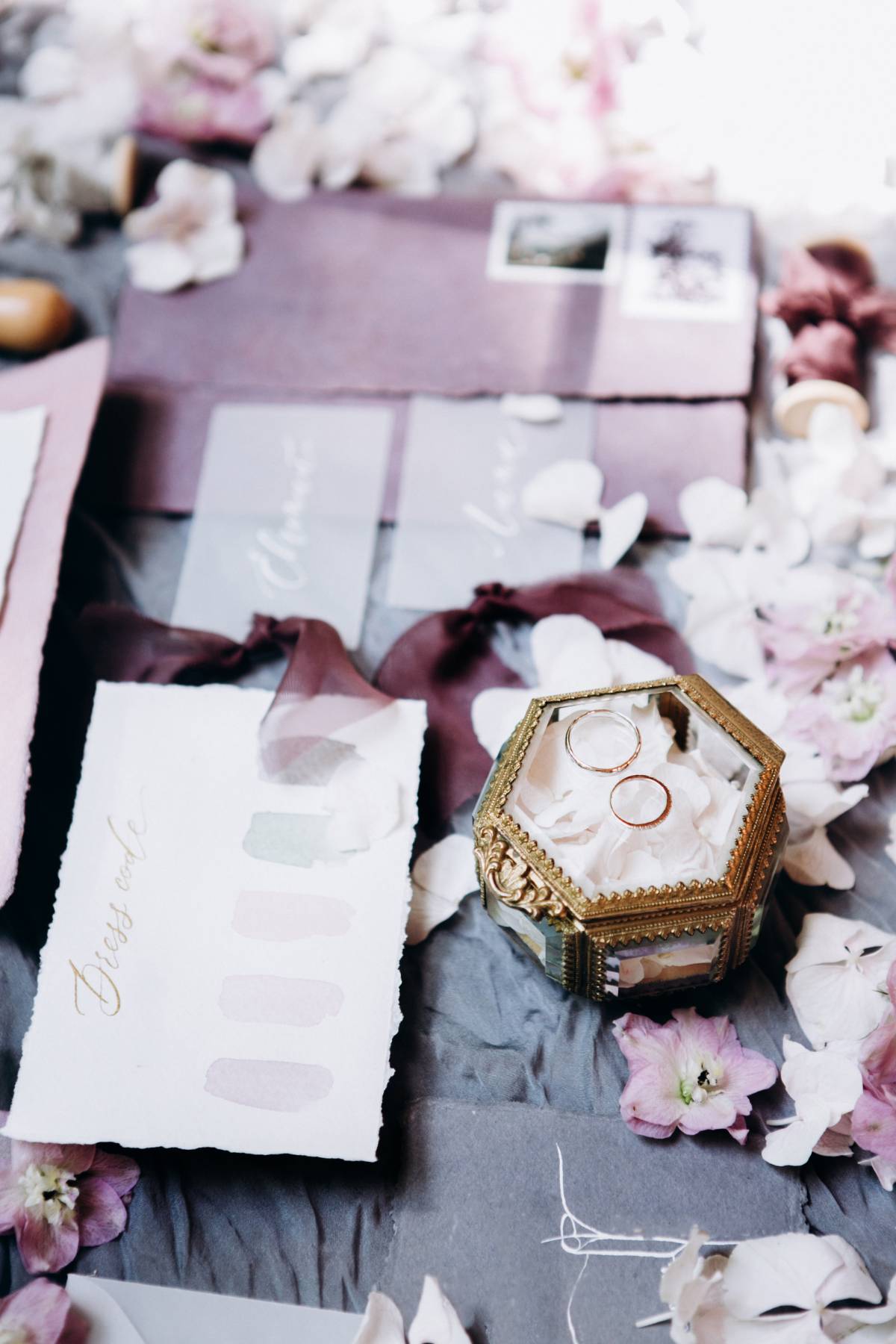 RELATED: 30 WEDDING PLANNING HACKS THAT WILL SAVE YOU MONEY
Going digital and mixing it with some prints
There are amazing graphic and wedding stationery designers and their work is beyond beautiful! However, as you would know, they also come with a price tag (which is well deserved!)
If you feel that the price tag of these pros does not meet your budget, you can opt to DIY the stationery using online design software like Canva – where you can search for lots of designs, and edit then print them easily – all in one place.
There are beautiful and affordable printed designs over at Minted.
Another great place to look for wedding stationery and needs is over at Etsy. You will find and can also request custom designs. This is great if you are looking for some customization without the hefty price tag.
Digital invitations are also a great way to go. Online invitations like those from Greenvelope will enable you to create wedding invitations easily and email or text them to your recipients.
We love wedding online invitations because you can easily track them. Also, your guests can easily go back to the invitation and read more details like parking, entrance details, etc.
You can also mix digital and printed! You can print out save the dates and ask for your guests/recipients to submit their email to your wedding website. From there, you can build your list to send your digital wedding invitations to!
DIY Wisely (important note when figuring out how to plan a wedding on a budget)
Often, DIY comes with a "saving a lot of money" notion. This might be true at times. But if you are to do everything on your own, it will eventually take a toll on you.
This is why we are suggesting DIY wisely. If you have friends and family around you that can help you put things together, that will be great!
You can also opt for DIY projects that are much more straightforward and fewer supplies are needed. DIY means you'll have a lot of supplies and products lying around until the wedding day.
Have a look at DIY wedding flowers from The Bouqs that are already pre-arranged to make it easier for you to assemble them and setup at the venue.
You can also try your hand at making your DIY wedding cake (display only!)
Choose easy and cheap DIY wedding centerpieces that will not cost you a lot but will elevate the look of your wedding because they are just so beautiful!
Renting
Lots of options are out there in terms of renting. From your wedding dress, bridal party or bridesmaids dresses, grooms and groomsmen suits, to your wedding centerpieces and wedding decor.
These rentals are not only sustainable but also budget-friendly.
Make your own wedding cake
These are one of those DIY ideas that you have to thread on lightly. If you are planning to DIY your own *real* wedding cake, that will take a lot of time, effort, and a LOT of practice (unless of course, you are a baker already!)
An option that you can consider is to purchase a one or two-tier cake for your wedding cake table. Now, you can serve this as well. But if it does not cover the number of wedding guests, you can then keep this one or two-tier cake as a "display" cake and then purchase large slab cakes that cover your guests and have the kitchen serve that instead.
You can also DIY your wedding cake using Rice Krispies if you are not picky at all. We've made a DIY video for this here and you will find how easy and quick it is to put it together.
The same concept goes, where you can keep the Rice Krispies cake as your "display" cake only and serve a slab cake for your guests.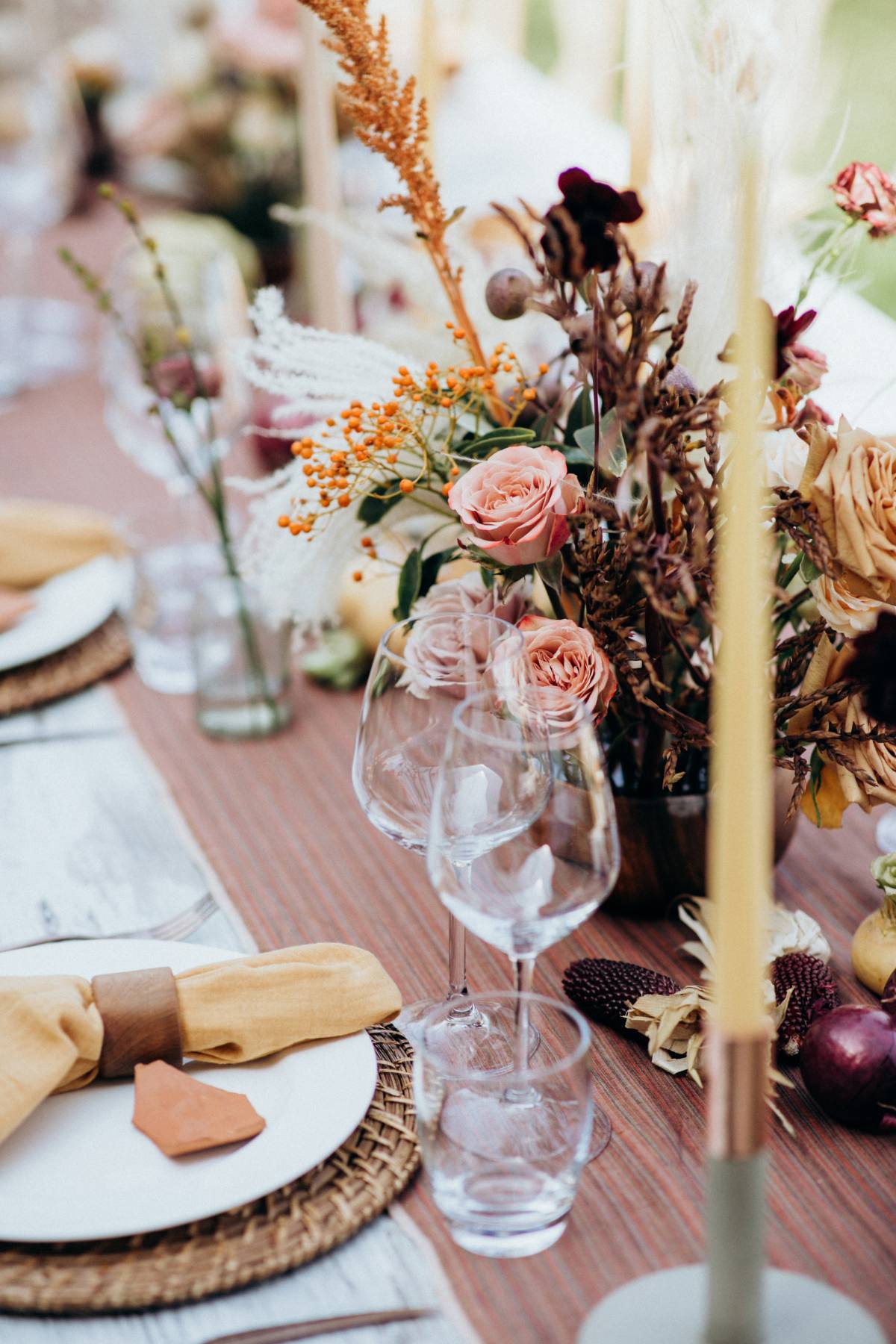 Wedding Flowers (this is where you'll save a lot – how to plan a wedding on a budget!)
We all need some beautiful wedding flowers! Work with a florist that can help you develop similar designs to your original idea if it does not fit your budget.
Being open to other approaches and designs will help you come up with ideas that fit your budget better.
Pre-arranged wedding flowers, like that from The Bouqs, including wedding bouquets, centerpieces, and decor, are a great way to save money without compromising your wedding vision!
RELATED: 30 WEDDING PLANNING HACKS THAT WILL SAVE YOU MONEY
Choose your food options creatively
During cocktail hour, choose menu options that are heavy hitters (budget wedding food ideas!) so that your wedding guest won't be too hungry before dinner. During dinner, you can also choose lighter options to save you some money.
A creative buffet or food station is also a crowd-pleaser!
Offer late-night snacks like fries and cookies for your guests not be hungry as the night progresses.
Check vendor hours
Decide which vendors you would want to stay with all day and all night. For example, do you want your DJ to be there during cocktail hour?
Or can you have your venue play some lounge music during that time and only hire your DJ to play from 7:30 pm until 12:30 am (5 hours instead of 8 hours)?
There are vendors that are worth all day and all night like your photographer and videographer. You'd most likely want them to be there longer to catch amazing wedding moments.
Would you like your wedding makeup and hair stylist to come back for extra hours for touch-ups at night?
Or are you able to have someone in your bridal party or perhaps yourself do your own touch-up? Depending on how comfortable you are with your makeup, you might be able to do this yourself.
Minimalist Bar
It will be budget friendly to go for a minimalist or standard bar. Even serving your welcome signature drink and only opening the bar later that night will help you save some wedding money!
A *drink station*, perhaps a Sangria Bar, will also help you cut down the cost. You will most likely need to hire a bartender to manage the station and serve the drinks, but it will still be a significant saving as opposed to a full bar.
There you are lovelies! How To Plan A Wedding On A Budget!