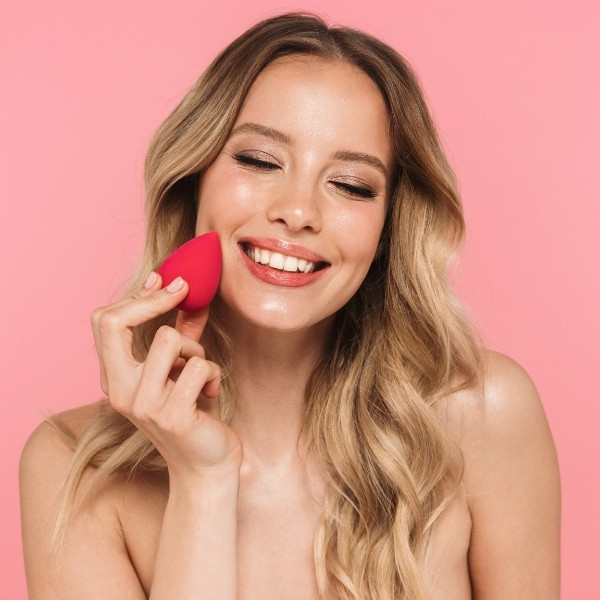 EASY DIY WEDDING MAKEUP. You are beautiful+talented! Planning to DIY your wedding makeup and practice? You might be asking: is it a bad idea to do my own makeup? How to do your own wedding makeup? Looking for the best and easiest DIY wedding makeup tutorial? In this guide, we are sharing top tutorial videos to show you how that you can *actually* DIY your own wedding makeup!
Planning to DIY your wedding makeup? Whether it is for a micro, intimate, or backyard wedding, or you are truly wanting to take on this task, we've listed our top easy wedding tutorial videos that you might want to try!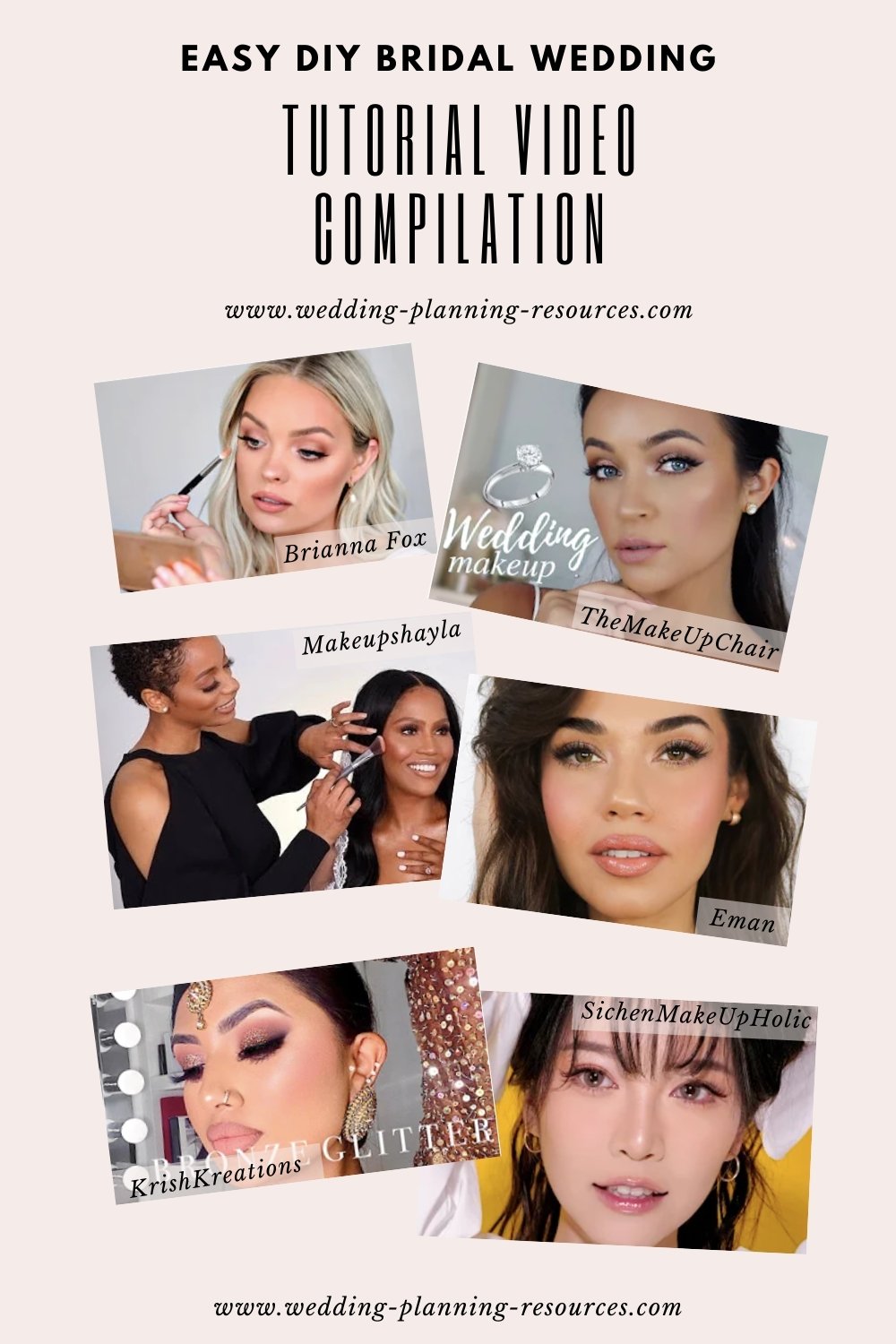 These videos are easy and most of the products that they use are stuff you most likely already have in your makeup kit, or you can also easily order them online over at Sephora!
PRO TIP: If you can, get your lash extensions prior to your wedding! This will alleviate one of the major challenges of your makeup – which is ensuring that your strip lashes stay in place. Now you can also totally add a strip lash to your make up but when you have lash extensions, you will always feel safe that it won't go anywhere!
This is your wedding day and it is important to stay true to yourself- personality, style, and all.
You can also always replace the products used in these videos with the products that you are already comfortable working with and that you are sure your skin won't react to! Especially if you have sensitive or acne-prone skin!
This site contains affiliate links. For more info, please see our full disclosure.
Easy DIY Wedding Makeup
1. Classic
We love this classic look! Nothing too dramatic! However, if you'd like to add a little "oomph!" for the reception, you can change up your lipstick!
If you have been looking up makeup videos on YouTube, you are surely familiar with Brianna Fox.
2. Drug Store Beauty Essentials
This look from Allie Glines, shows how drug store beauty products can definitely deliver a professional stunning bridal wedding makeup look!
3. Natural Glam
Eman delivering such a popular look! If you are into natural glam, then this tutorial is for you! You can even kick this up a notch and add your fave brown eye shadow if you want to go a little sultry!
4. Light Smokey Look
Nothing too much here, but it definitely brings out a little drama with this light smokey eye look from Rutele.
5. Smokey & Sultry
Looking for an extra sexy and sultry look? This tutorial is from you! Delivered to you by Makeupbyshayla – you are for sure to bring out that sexy goddess/god in you!
6. Shimmery Look (this is one of our fave easy DIY wedding makeup!)
This is a spin on the classic look but with a heavy lash style and a little bit more of that shining, shimmering, splendid look! TheMakeUpChair shared the best tips in this one!
7. Extra Glam
Why not go all out on the shimmer? KrishKreations shows you how you can transform your look and just glam it up!
8. Bright & Light
SichenMakeupHolic delivers a bright and light makeup tutorial! If you are planning to do a "no-makeup look" with just the slightest hint of "I'm still glam!", then this tutorial is for you!
There you are! Our fave Easy DIY Bridal Wedding Makeup Videos!