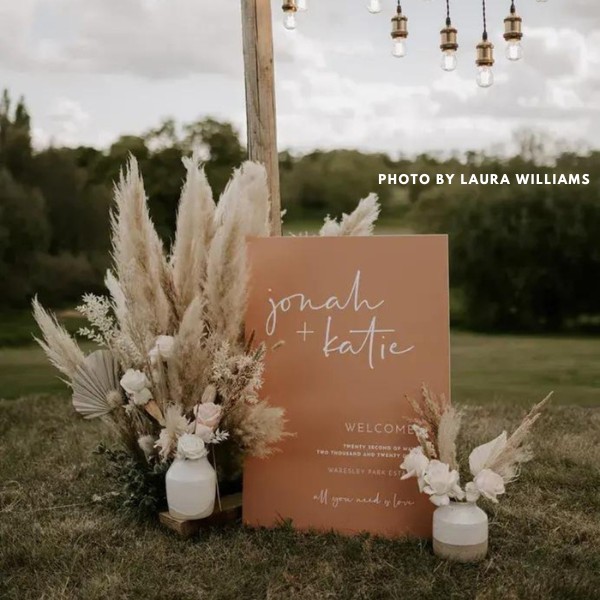 Wedding Welcome Sign. Easel? Printed? Plexiglass? Acrylic? Flowers? Stand alone? Print out? Backdrop? Mirrored? Classic frame? Neon lights? Chalkboard?
Whichever design or material you choose, your wedding welcome sign sets up the vibe and the tone for your wedding! It is also a great reflection of your style.
Usually, the wedding welcome sign will match or resemble your wedding invitation, as well as the rest of the wedding stationery.
The wedding flowers, decor, style, and fonts are usually matched to keep everything tied together flawlessly.
Add your favorite quote or a welcome message! Make it fun or also you can make announcements. If you are looking to do an unplugged wedding, this is a great way to send that message.
Directions are also a great way to add to your sign if you are having multiple wedding areas, i.e. bar, band, appetizers, cocktails, etc.
In this post, you will find designs for the minimalist, modern, lush, bold, chic, rustic, shabby, groovy, and retro!

There you are! Wedding Welcome Sign Ideas!