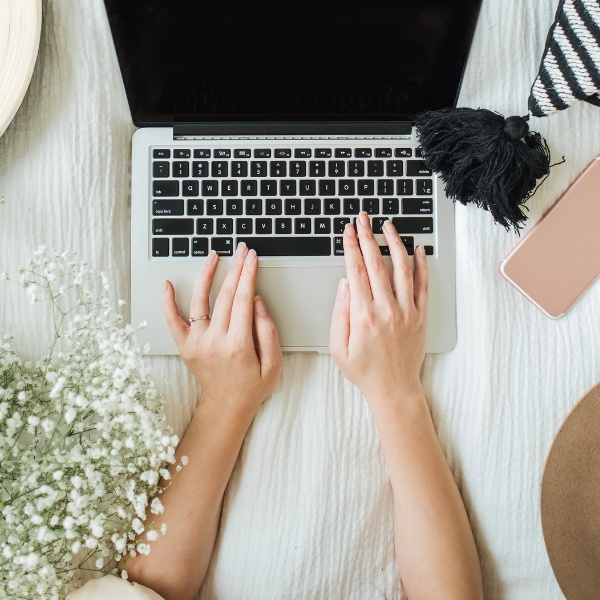 Wedding Website: What To Include. Click & Browse! Build your wedding website and use it as one of your most reliable wedding planning tools! Looking for wedding website examples?
This site contains affiliate links. For more info, please see our full disclosure.
Let us help you with wedding website ideas to help you and your guests share wedding details easier!

A wedding website is the easiest way to provide information to your guests that can not be written on the wedding invitations.
If your guest/s have lost your invitation cards, they still have your wedding website to collect all the required information whenever they want.
You can also make your guests excited about your wedding day by creating your website on the same theme as your wedding day.
Include all the activities you will have on your wedding day for fun and entertainment.
If you are not sure what to include in your wedding website, then here is a quick checklist of the things you should not miss out on, on your wedding website.
** PRO TIP: As much as it is tempting to include longer stories, keep your content brief and in 2-3 sentences per line (see how we break down our sentences, so it is easier to read?) to keep your guests engaged.

** PRO TIP #2: You want to include a summary on the very top page of the MOST IMPORTANT DETAILS. i.e., contact information, venue, accommodations, timeline/schedule, and how they can RSVP.
Some of your website visitors might already know you and your partner personally. And some might want to read through everything, and some might want to get straight to where they can "RSVP."
Help them navigate easier and find what they are looking for. The more details there are, the easier it is for your out-of-town guests to plan.
** PRO TIP #3: Find a wedding website like Wedsites, where you can have a website for your guests to visit, but also give you back-end access where you can organize your wedding planning as well.

Wedsites can help you manage your RSVP (you can send reminders for the non-responders!), your checklist, guest list database, budget calculator, seating chart builder, planning progress tracking, and more!

PRO TIP:
Create a QR code for your website that you can easily put in your printed invitations so your guests can easily access them!
You can create a free one here: https://www.qr-code-generator.com/
Let's go over what to put on your

wedding website

!
1. Contact, Whereabouts, Accommodations & Timings/Schedule
The most important thing to include in your wedding website and what your guests will most likely be checking (when they get your save-the-date and right before your wedding to double-check things!)
Couple's Name
Wedding Date
Wedding Venue and Location
Accommodations (access to transportation, if applicable)
Timings/Schedule (you can also include a generic

day-of timeline

)
RSVP
** RE: Location/Venue: Add a map, link to their website, as well as photos so that they can have an idea of what to expect.
You can also include parking options and accessibility.
If you are getting married in the winter, provide them with underground parking options so they won't have to walk in the cold and the snow.

** RE: Timings/Schedule: Depending on when and where your wedding will be held, it will be helpful to give your guests a "generic" timeline.
For example, you can mention something like this:
Guest arrival: 4:30 pm
Cocktail Hour: 5:00 pm
Guests secure their seats: 5:50 pm
Welcome the bride & groom: 6:10 pm
Dinner served: 6:30 pm
Dancing: 9:30 pm
Last Call: 1 pm
End & Exit: 1:45 pm
This will help your guests plan. If they have work that day and will most likely be late, they will know when to "enter" (you don't want them to enter and disrupt your first dance!)
These timings will help your guests' transportation planning, as a shuttle or arranging someone to pick them up/drop them off.
A post-wedding event like breakfast or brunch should also be included here, so your guests know.

** RE: Accommodations: This is especially helpful if you have out-of-town guests. If you can also include what they can do around town and their activities, your guests will appreciate it.
If you need help on this, your hotel (if you have booked a block) will be able to provide you with this information easily as this is something they give out to their guests almost daily.
** RE: RSVP: Add 3-4 days padding to your actual RSVP date! Since this is electronic, not everyone can or will check their emails daily. Even if they do, it does not necessarily mean that they will take action.
Give them some time to take action.
Choosing a mobile-friendly website will make your guests RSVP much easier and faster. The easier they can get to the RSVP button, the sooner they can take action.
** PRO TIP: When you send your save-the-date out, make sure to have your guests "register" and enter their email address into your guest list (on your website!).
This will make it easier for you to follow up with them since most websites can automate this process for you.
2. Your story & memorable photos
Love storytime! This is a super heartwarming thing when thinking about what to include in your wedding website!
Share with your guests how you met, how the proposal happened, engagement photos, and other details that you would like to share.
Make it easier for your guests to read by using infographics!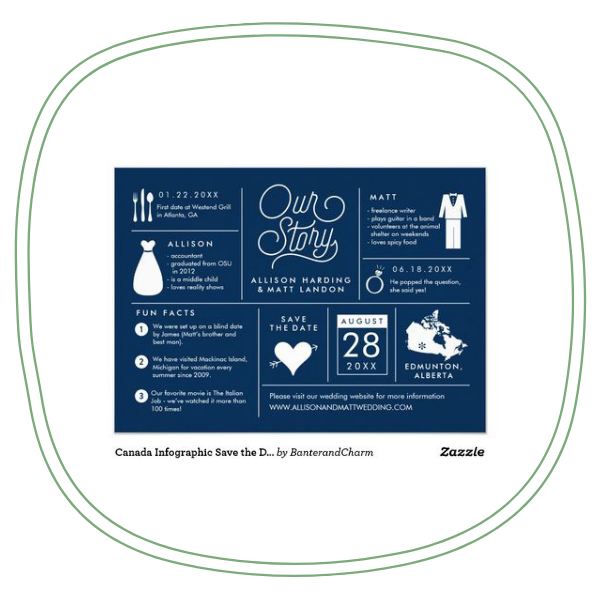 If you have photos or videos from the proposal that you'd like to share, you can share them on your website as well.
** PRO TIP: You can save some photos and videos and not show them on your website if you are preparing a video/photo montage that will play on your wedding day!
Add some photos of your bridal party as well.
It will be great if you can include a short blurb of how you met them and how they are special to you and your partner!
3. Your registry details
Add direct links to your wedding registry. Including the direct link will make it easier for your guests to get right to it.
It will be best to avoid adding generic links to look up your name, wedding, and other details. Give your guests the direct link that will take them straight to your registry.
4. Details & Reminders
This section is where you can add reminders and details like:
What to wear

(dress code)
Color Theme (if applicable)

Kids

(and other activities)
Contact person on the day of the wedding
Weather forecast and accessories needed

Things to do

between ceremony and reception
Menu Selection (especially if you'd like them to

choose before the wedding

)
** RE: What to wear: Include some photos and a detailed list of what they can wear. i.e., Tuxedo or two or three-piece suit for men.
Chic, long, knee-length, or mid-length cocktail dresses are perfect for women.
** RE: Color Theme (if applicable). Add swatches and/or a color story. Leaving it with just "nude color" is something broad and might cause some confusion.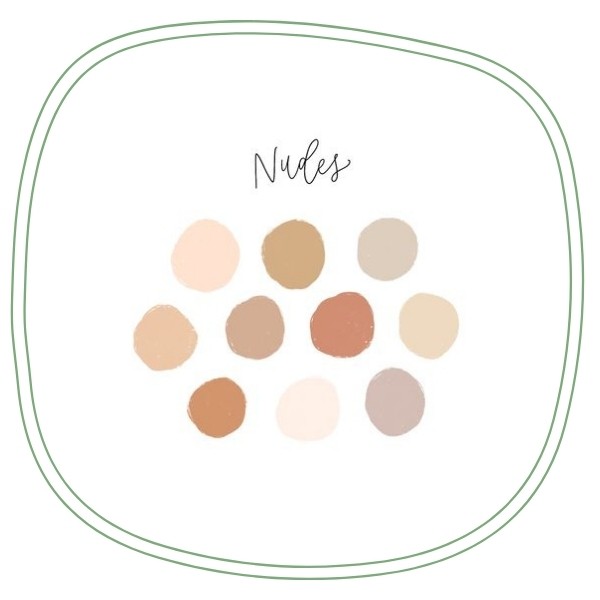 ** RE: Contact person on the day of the wedding. Providing this information will help them "save" this contact person. Note that you can "hide" this phone number and include it in your email updates to your guest list instead.
Whichever way you prefer, having a contact/point person for the day of the wedding will eliminate the number of calls/inquiries you receive, which in turn will not cause you to stress!
Your point person should be able to answer questions about your wedding, most especially directions, access, parking, and timings.
** RE: Kids. If you have guests bringing kids, provide them options like where to leave their strollers, etc. You can also seat them on a table closer to the door if they need to head out with the kid/s.
** RE: Accessories Needed. Depending on the time of year you are getting married, you might consider providing them with a weather update. You can remind them to bring an umbrella etc.
** RE: Things to do in between the ceremony and reception: If you have a gap between ceremony and reception, you might want to consider sharing some ideas of what your guests can do at that time. You can do so by sharing the nearest malls, cafes, hotels, etc. This will help them figure activities that will keep them occupied for the time being.
** RE: Menu Selection: If you plan to let your guests select their entreé, this is the best place to remind them to do so.
There you are! Wedding Website: What To Include!